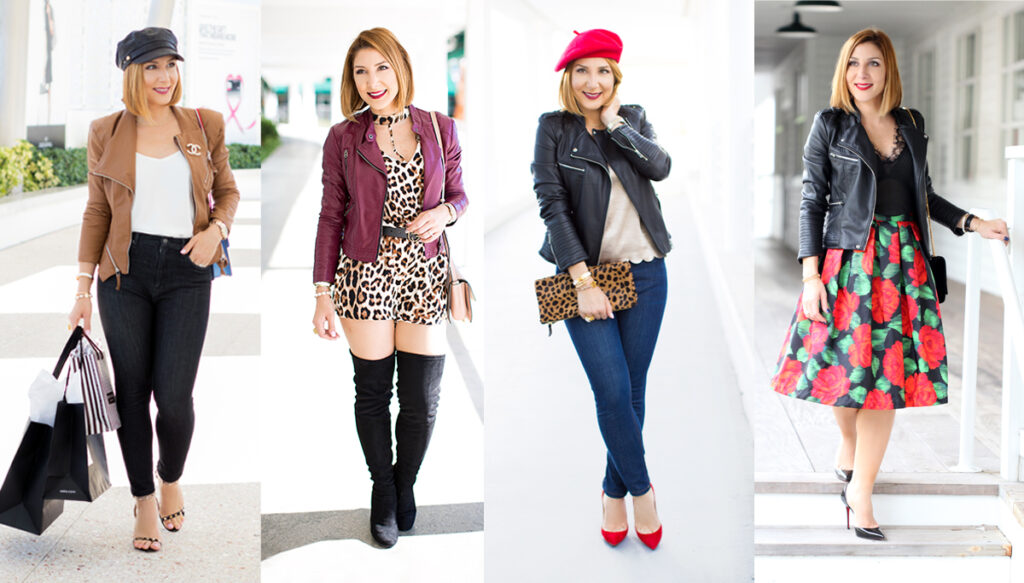 It's all about layers this season thus, on today's rendition of #MeiWearsItAgain, I am sharing how to wear moto jackets 10 different ways. Miami Fashion Blogger.


[one_half]
Hi loves,
Eventually Miami's temperatures will allow us to wear layers 🙂 , hence why today I am sharing 10 ways I have styled three different moto jackets. But for the ladies that live up north where it is already snowing this post might still be helpful.
**Don't forget that you can click on each photo to be directed to its original blog post**
[/one_half][one_half_last]
Hola amores,
Eventualmente, las temperaturas de Miami nos permitirán usar chaquetas, por eso es por lo que hoy estoy compartiendo 10 formas en las que he vestido tres chaquetas diferentes. Y para las chicas que viven en el norte, donde ya está nevando, este post también podría ser útil.
**No olviden que pueden hacer clic en cada foto para dirigirse a su publicación original**
[/one_half_last]
BURGUNDY MOTO JACKET
CHAQUETA COLOR VINO TINTO
[one_half]
[/one_half][one_half_last]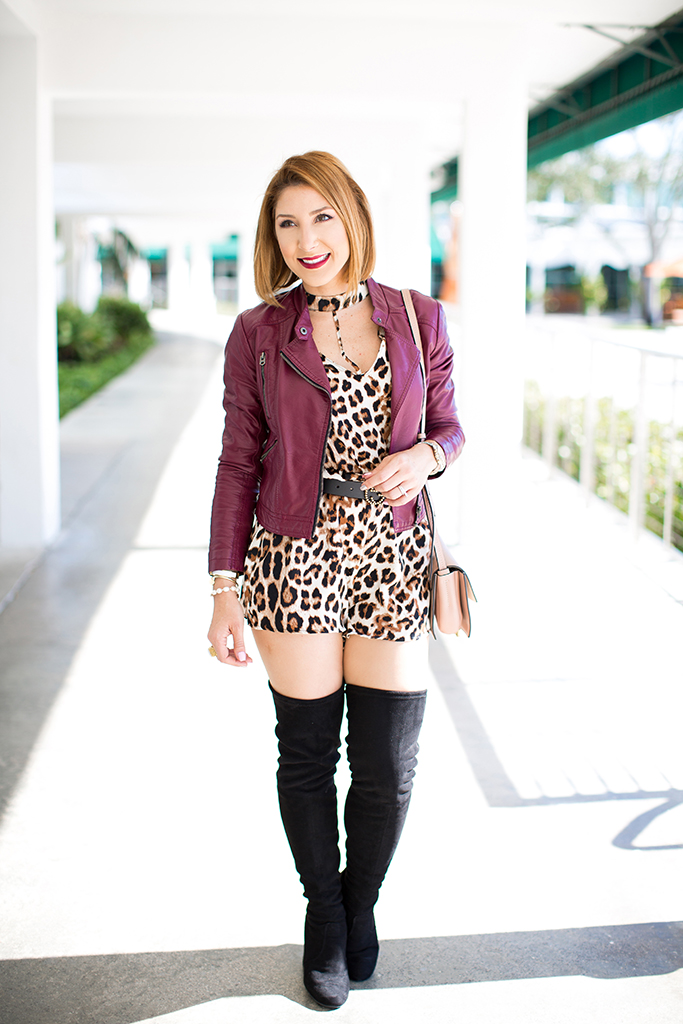 [/one_half_last]
[one_half]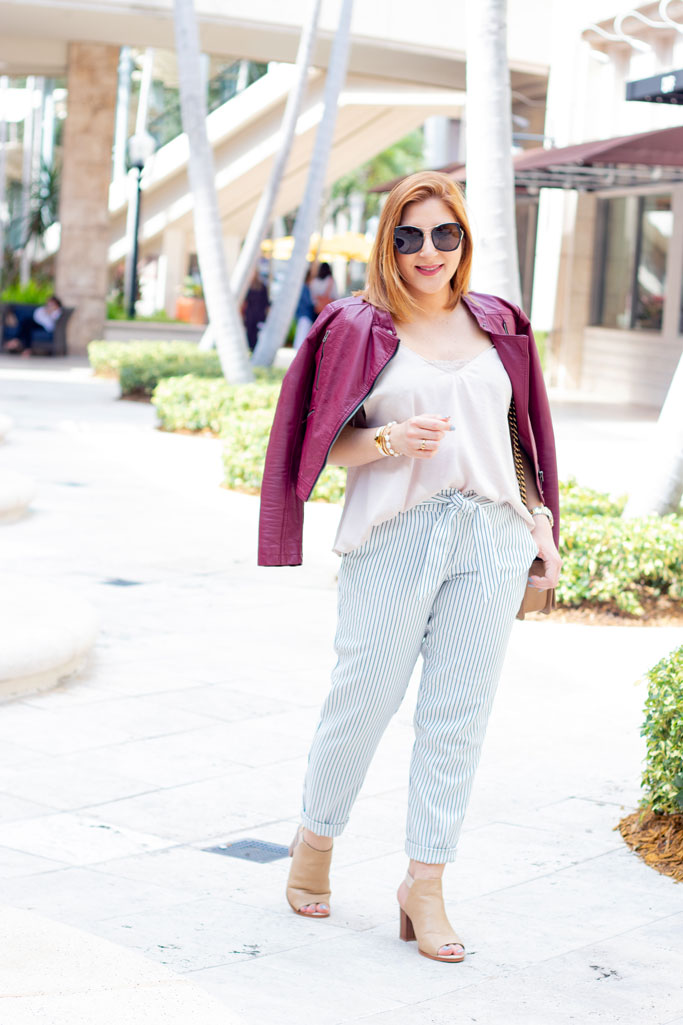 [/one_half][one_half_last]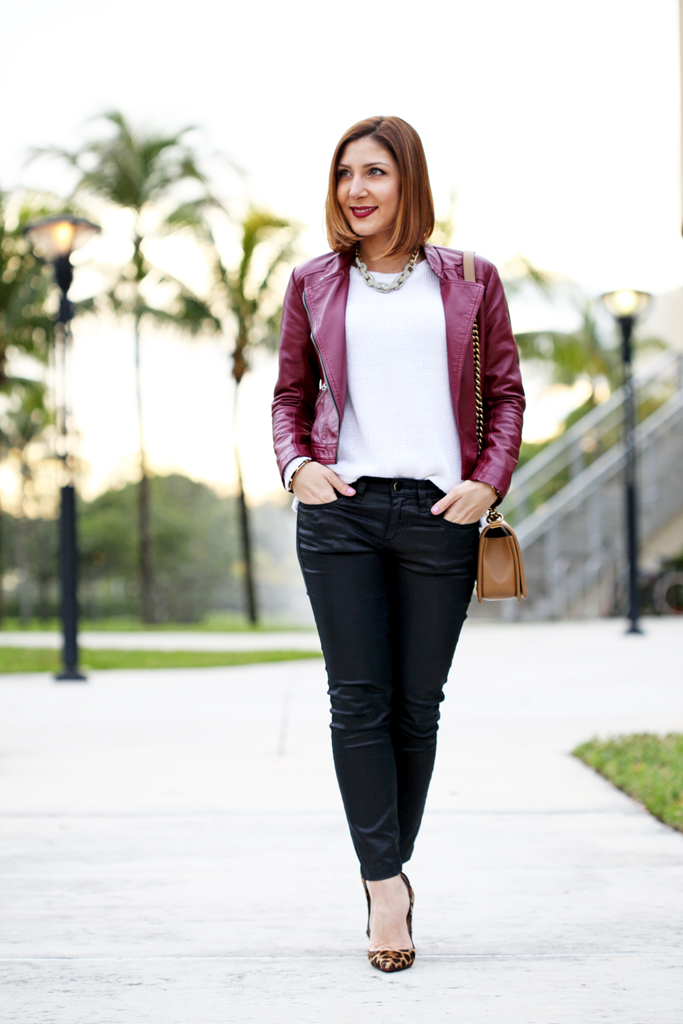 [/one_half_last]
COGNAC MOTO JACKET
CHAQUETA COLOR MARRÓN
[one_half]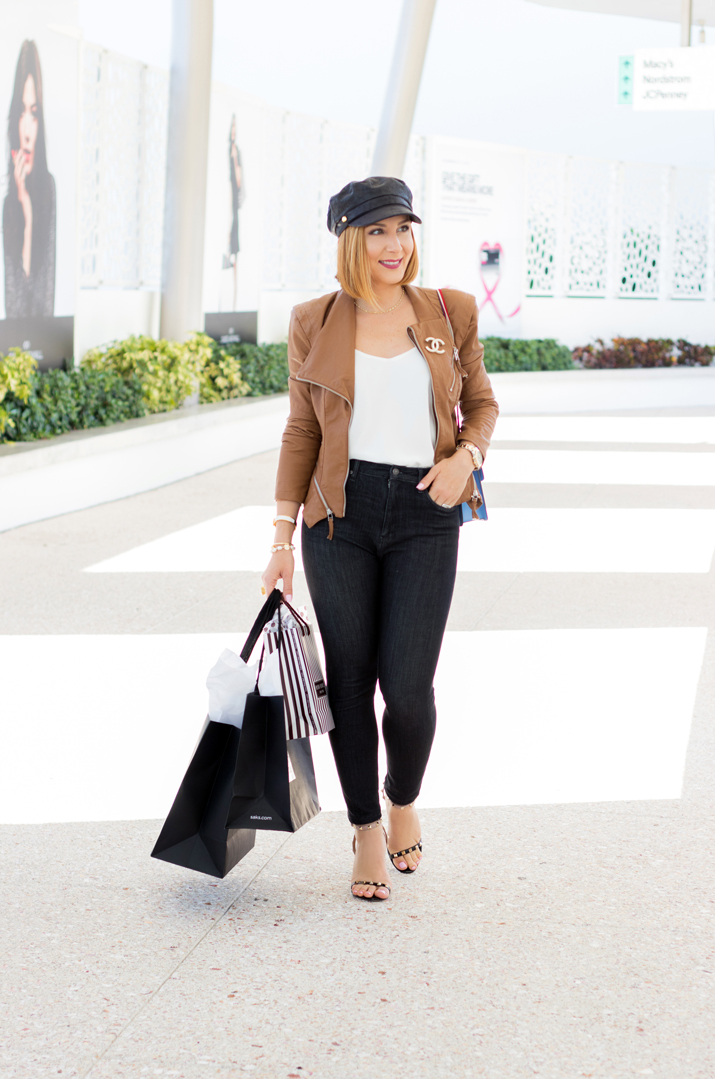 [/one_half][one_half_last]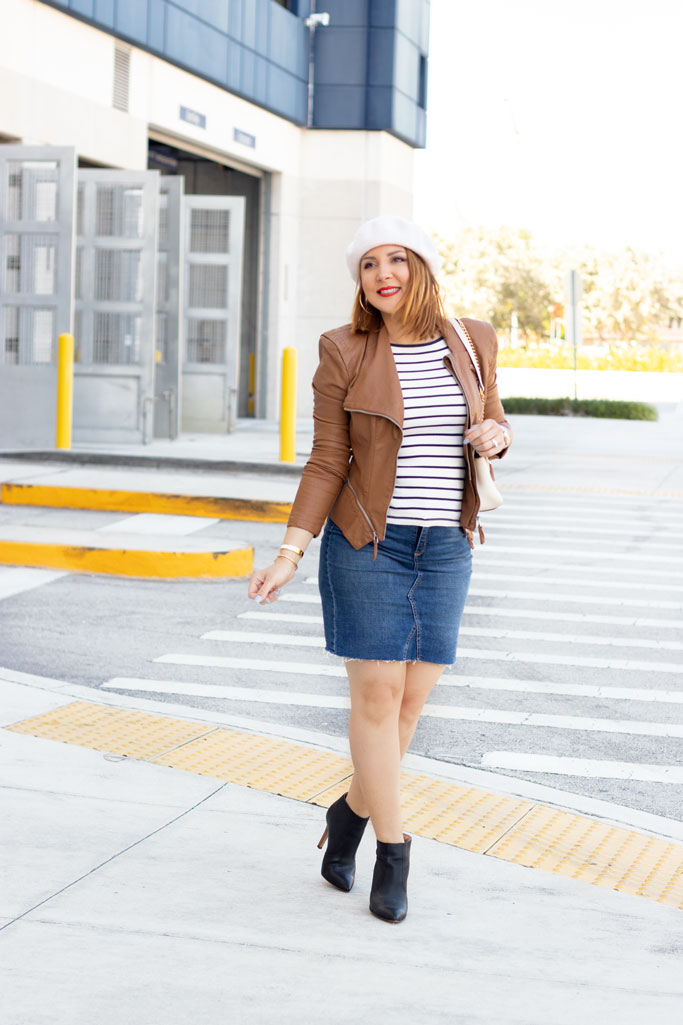 [/one_half_last]
BLACK MOTO JACKET
CHAQUETA COLOR NEGRO
[one_half]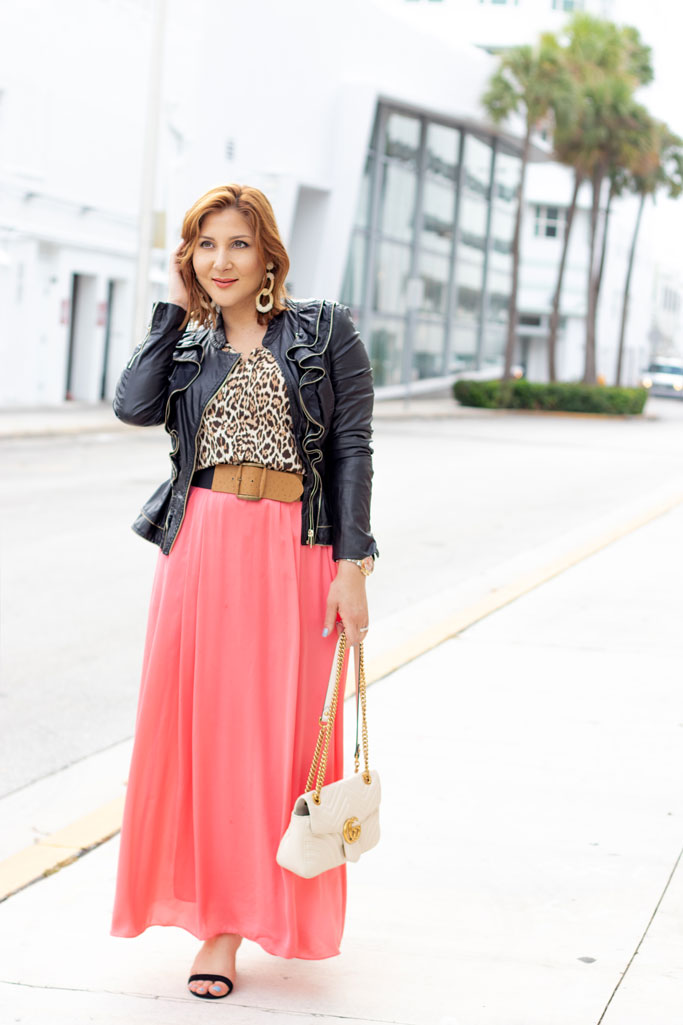 [/one_half][one_half_last]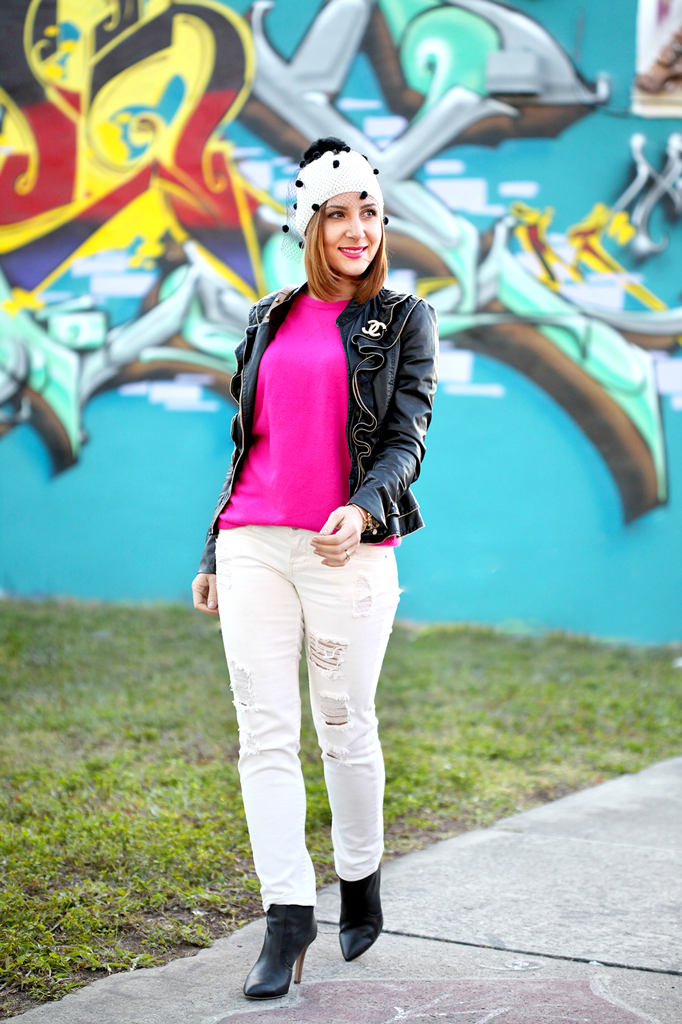 [/one_half_last]
[one_half]
[/one_half][one_half_last]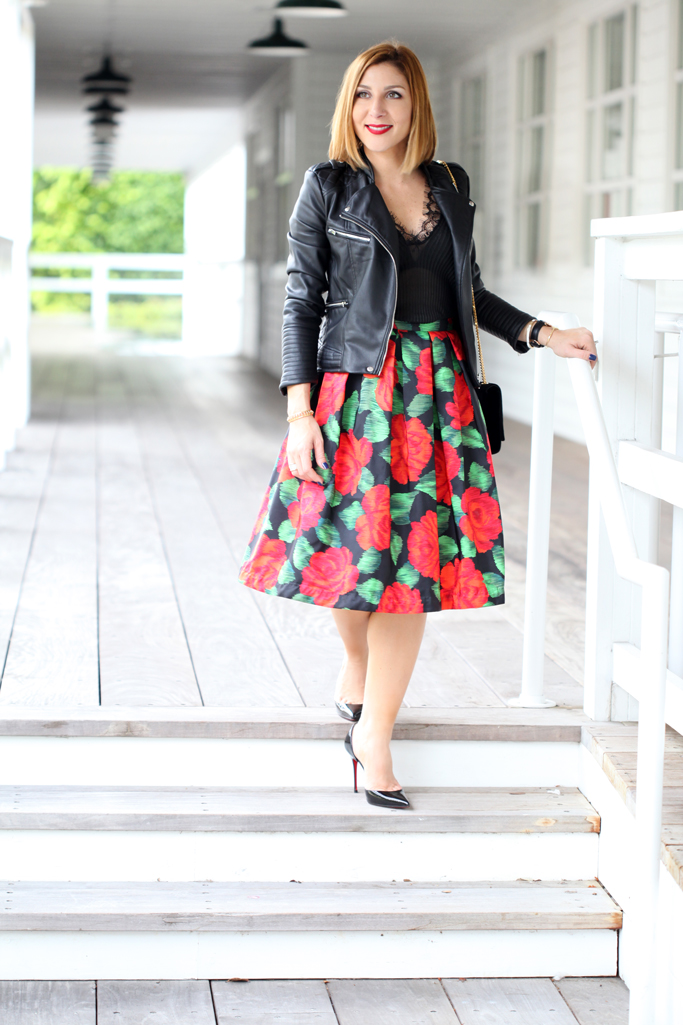 [/one_half_last]
[one_half]
Other little things I want to share:
– We are gearing up to converting our office into Little Miss Jorge's nursery. I plan to document it all and share it around here.
– I want to start prepping the house for the holidays, if I have time this week I plan to put up the Christmas tree, so stay alert at my Instagram Stories.
– I will be doing weekly giveaways starting this Sunday (Nov. 17th). I have so much skincare and makeup products that I receive from brands, and what better way to thank you for your continuous support than to gift one of you each week (until the end of this year) these awesome goodies. I will be hosting the giveaways on my Instagram, so be alert 🙂
– Get my free style guide where I share twelve different ways to wear this season's staple footwear pieces!
[/one_half][one_half_last]
Algunas cositas adicionales que quiero compartir:
– Nos estamos preparando para convertir nuestra oficina en la recamara de la pequeña que llega a finales de diciembre. Espero documentarlo todo y compartirlo por aquí.
– Quiero comenzar a preparar la casa para las fiestas. Si tengo tiempo esta semana tengo planeado poner el árbol de Navidad, así que manténganse alertas a mis historias de Instagram.
– Haré sorteos semanales a partir de este domingo (17 de noviembre). Recibo muchos productos para el cuidado de la piel y maquillaje, y qué mejor manera de agradecerles por su continuo apoyo que regalarle a una de ustedes cada semana (hasta el final de este año) estas increíbles cosillas. Organizaré los sorteos en mi Instagram, así que estén atentas.
– ¡Obtén mi guía de estilo gratuita donde comparto doce formas diferentes de usar dos piezas de calzado de esta temporada!
[/one_half_last]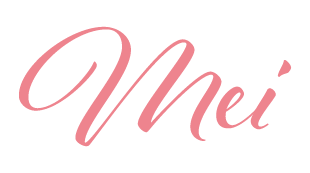 ---
PIN FOR LATER