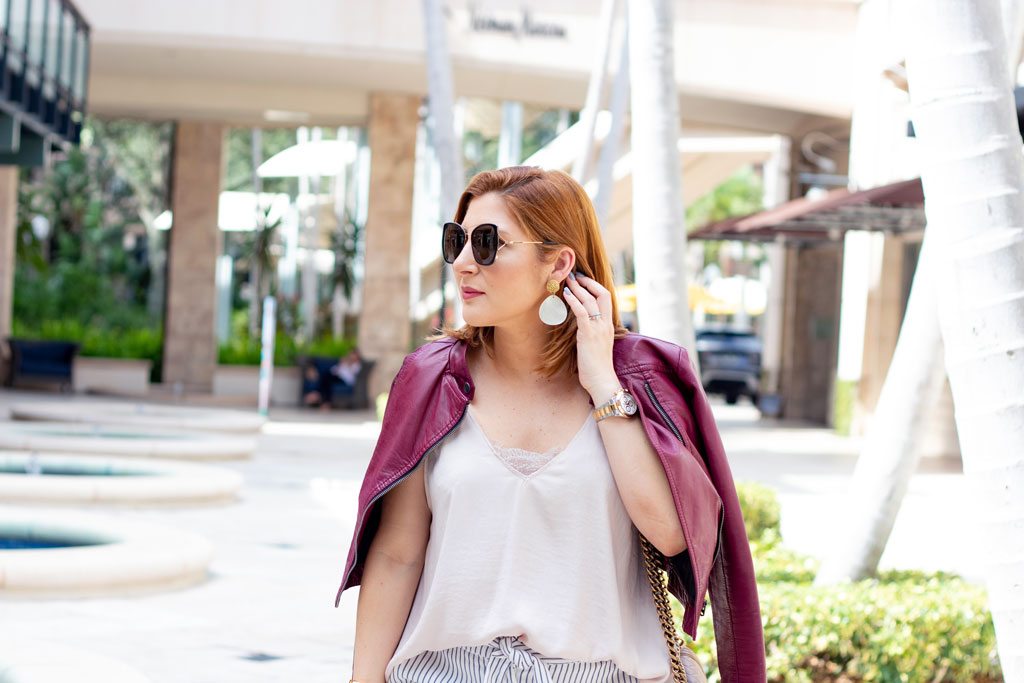 When it comes to working with brands there is a laundry list of things all bloggers need to know before thinking of reaching out to a brand. Miami Fashion Blogger, Miami Mommy Blogger.


CAMI: Nordstrom || JACKET: Forever 21 (similar faux leather moto jacket) || PANTS: NY&Co || EARRINGS: SugarFix (similar resin drops) || BRACELETS: Cartier (affordable option), Hermes (affordable option) and Taudrey (you can personalize it) || HANDBAG: Chanel (affordable quilted crossbody) || SUNGLASSES: Givenchy || SHOES: JCPenney (similar tan booties) || Lipstick: Pixie – Evening Rose
Hi loves!
About a two or three weeks ago, I polled my IG family about what they wanted to see more around here. And although a lot of responses where geared towards what I am already sharing –style, beauty, décor, healthy recipes and workout routines–, I also got an overwhelming response about the business of blogging.
Because the blogsphere is quite broad, especially when it comes to working with brands, I will be making it a series, otherwise this post will be endless. Stay tuned for the rest of those posts.
I know you want to know the itty gritty of working with brands but before being able to do this, there are a few things you should consider having and doing.
Let's get started.
[one_half]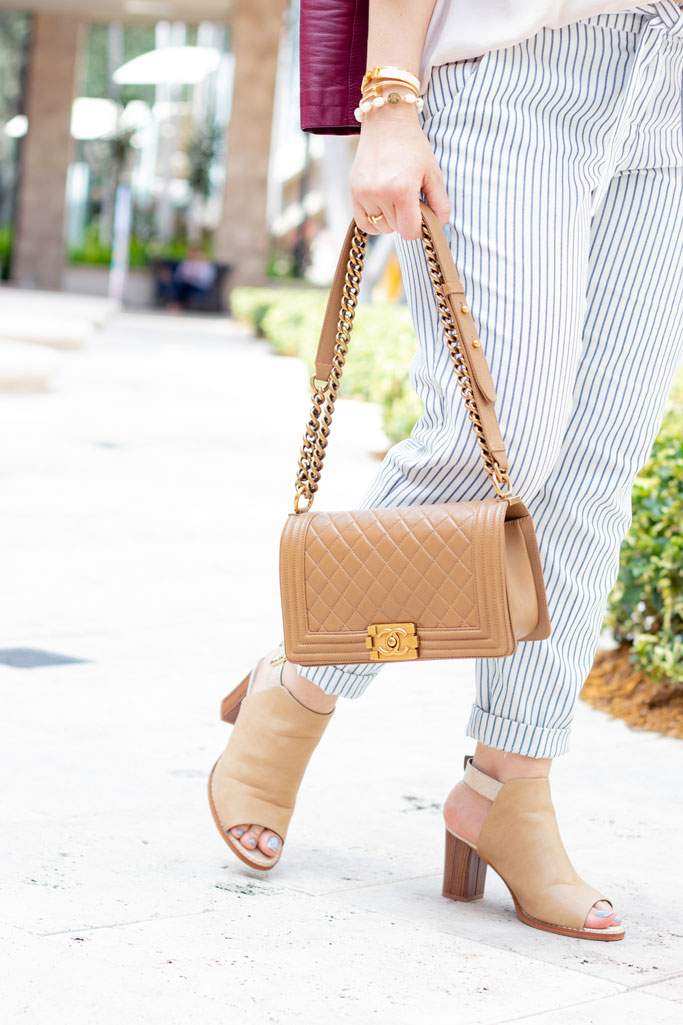 [/one_half][one_half_last]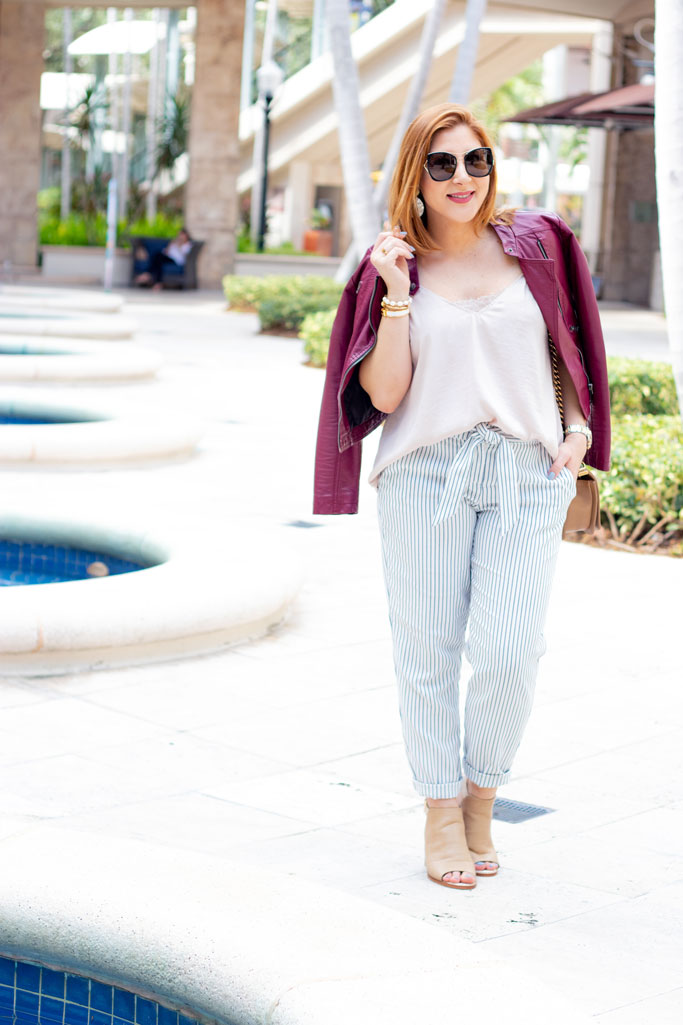 [/one_half_last]
Have a media kit
Having a media kit is integral in the business of blogging. That is how brands get to you know you and your blog in a one (or two) pager. Think of it as your resume. In it you should include a small paragraph about you, your headshot, statistics from your blog such as unique monthly visitors ('users' in google analytics), page views and audience demographics (like gender, top locations and language spoken by your visitors).
Don't forget to add your social media handles and the number of followers in each. As a bonus, including your engagement rate is a good idea if you consider for following small. Here is a handy tool that easily calculates your Instagram's engagement rate.
But you can do the math for any social media platform. Here is the equation:
Average engagement rate (in % form) per post = Total Engagement (including likes, comments, shares and saves) ÷ Follower Count × 100
Example: 500 engagement (including likes, comments, shares and saves) ÷ 10,000 followers × 100 = 5%
If you've been a speaker or won any awards related to blogging, include those as well. Lastly, list the brands that you have worked with in a paid or even gifted capacity. Any type of collaboration is a collaboration, with or without money compensation.
Have a blog to call your own
There are many influencers that are just present on Instagram. This is fine if it works for you, however, don't put your eggs in one basket. What will happen if Instagram suddenly disappears? That is why having your own blog is the way to go. You are the sole proprietor of it and that is the only platform that gives you total control over what you write, promote, photograph, share, etc.
By the way, blogs are not obsolete. Look at you now, reading this blog post. It goes to show that blogs continue to be a source of inspiration, information and a break from the monotonous routine of our daily lives. As a matter of fact, when you look for something in a search engine, you will most likely come across a blog instead of a social media platform.
And also, more than half of the paid campaigns you could potentially receive, require a blog post. This means that the compensation is considerably higher for a campaign that encompasses a blog post.
[one_half]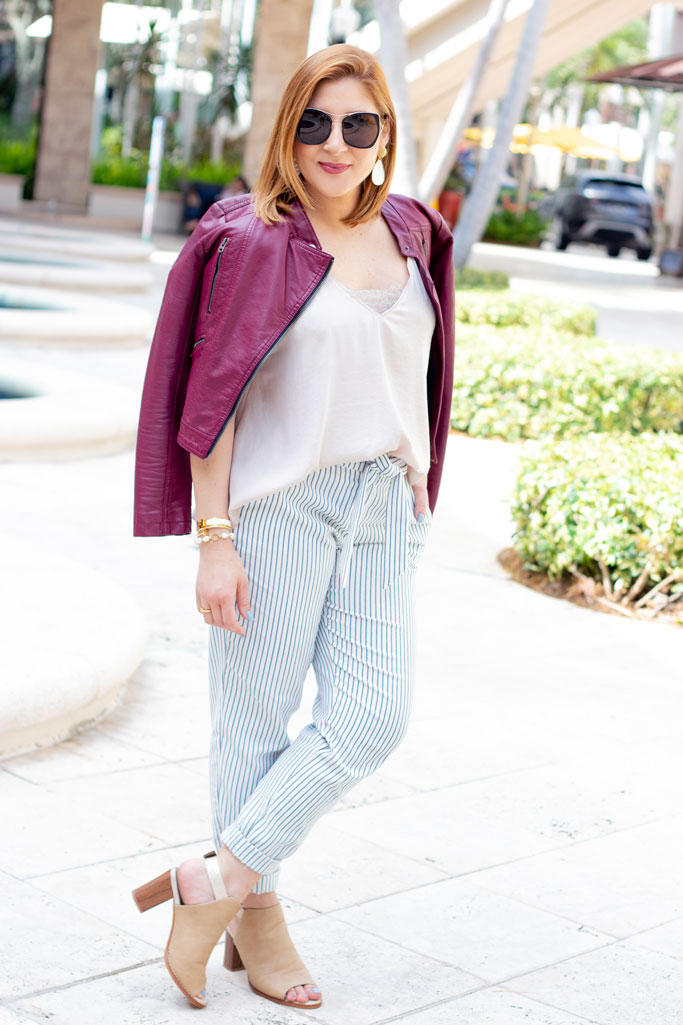 [/one_half][one_half_last]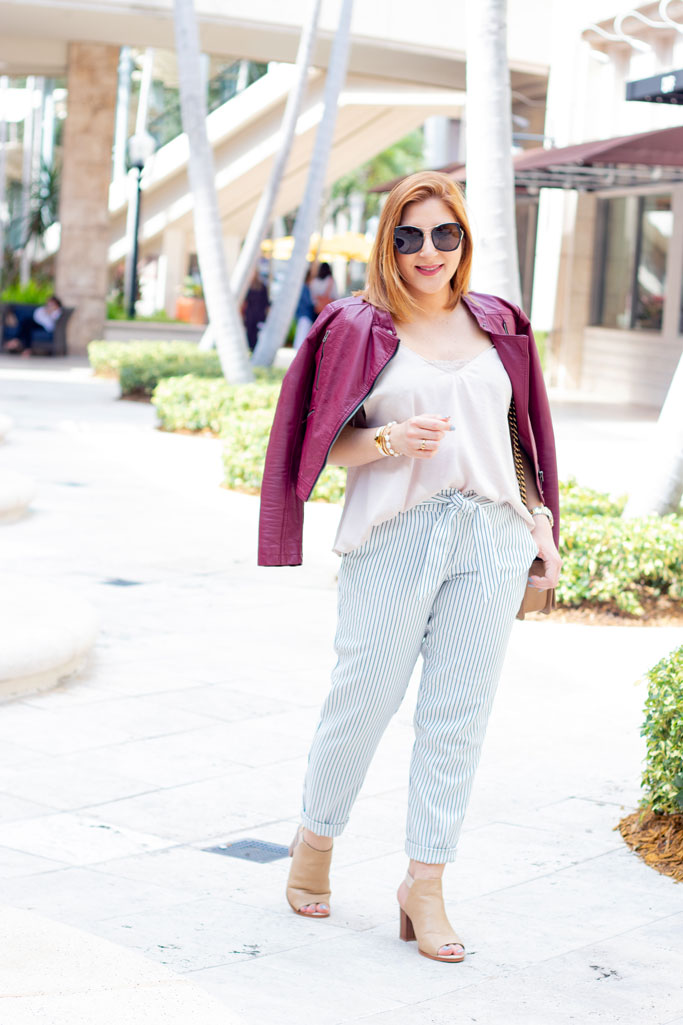 [/one_half_last]
Work on your social media and blog aesthetics
I can't stress this enough. Having a cohesive feed does help when you want to work with brands. As much as we want to be authentic, natural, spontaneous and care free in our feeds, brands DO gravitate towards influencers with a feed that is recognizable and appealing. It can be as simple as adding the same filter to your photos, wearing similar color palette, sticking to a specific way of taking flat-lays, or using your natural surroundings as background; for example, palm trees in my case J. The point is to create a theme for YOUR brand.
There are a few tools that can help you achieve this. Planoly and UNUM (which is the app I use) are apps that assist you in planning out your Instagram feed. Lightroom, Snapseed and Photoshop are photo editor apps that can help you with the lighting, color hue and saturation of an image, just to name a few.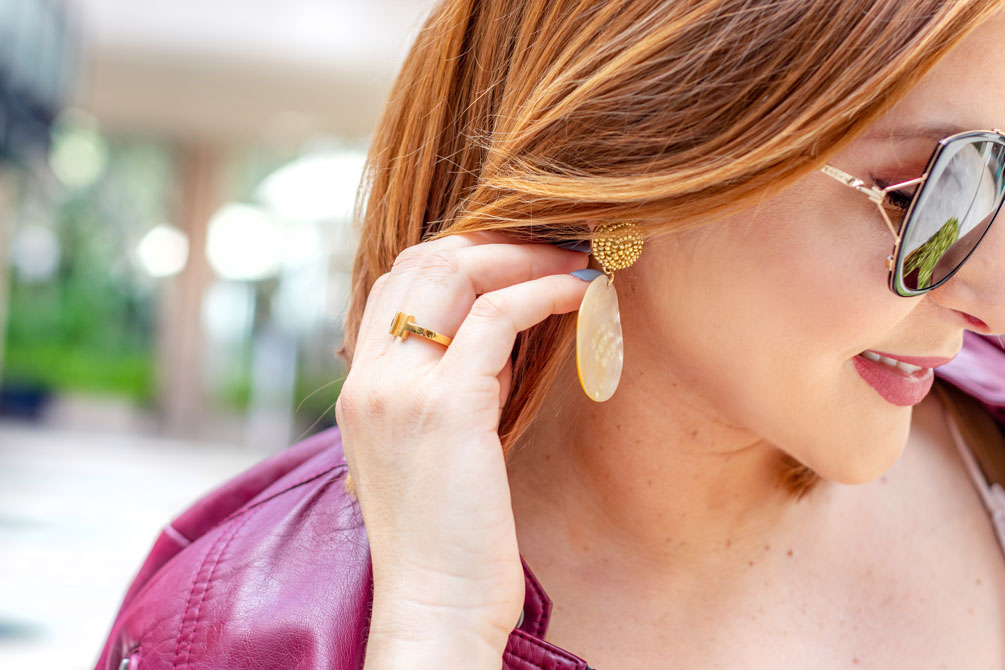 Make a list of companies or products you love
Make a list of products and brands that fit into your daily life. Those are the ones you should strive to work with. Don't veer off much from it since being authentic with your audience is vital. That is why working with brands that align seamlessly with your blog is important. You wouldn't want sponsored content to stand out as blatant advertisement. If you accept any collaboration from any brand, your followers will pick on that and label you as non-authentic.
The point when partnering with brands is to provide relevant content to your readers while promoting the brand and its products in the most organic way.
Be professional
Print out business cards and set up an email address with your domain name, for example; mine is hello@www.blameitonmei.com. This looks more professional. If you don't know how to do this, or someone can't help you, create one with gmail. As a rule of thumb, try to keep it as your name or blog name, for example, meijorge@gmail.com or blameitonmei@gmail.com. Try to shy away from email addresses like Samantha_XOXO@gmail.com.
If you are questioning having business cards, consider this scenario; you are at an event, in an elevator, at the mall or restaurant, and you happen to be talk to the Director of Marketing for a brand you've been wanting to collaborate with. Do you think she or he will remember your website or Instagram handle the next day? Probably not. Just hand your business card. If you made a good impression, it is very likely she or he will hand your business card to their assistant to add your information to the brand's database. You are one step closer to that brand collab! Remember to include your name, email address, website and social media handles in your business card.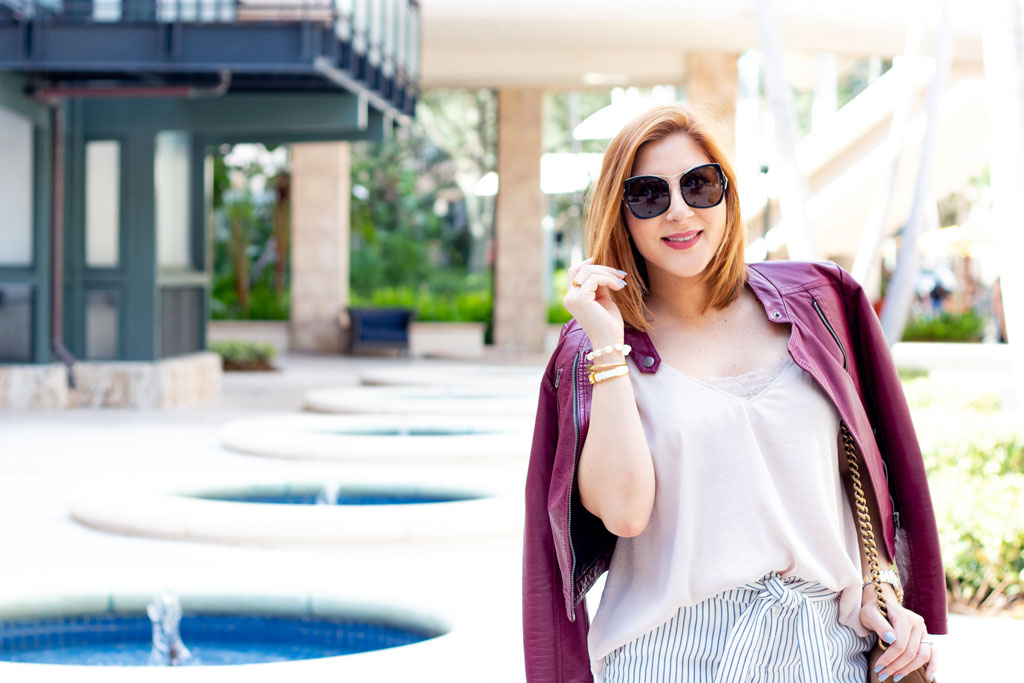 Build a community
Lastly, one of the most important things to work on before reaching out to a brand is creating a community. Creating a community will lead to more engaged followers, which will ultimately lead to being ranked higher within the social media platform and in the brand's horizons. How can you do this? Here are a few tips:
Use emotion to make your content more relatable
Provide valuable and entertaining content
Get the word out about something you believe in
Seek out the people you want to be part of your community
Post content and photos you would be proud of
Nurture existing and new relationships
Actively engage with your audience by replying to their comments and DMs
That's it for this part of the series. Next up will be how to find PR and brand contacts. Stay tuned for that!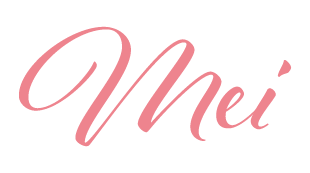 ---
PIN FOR LATER