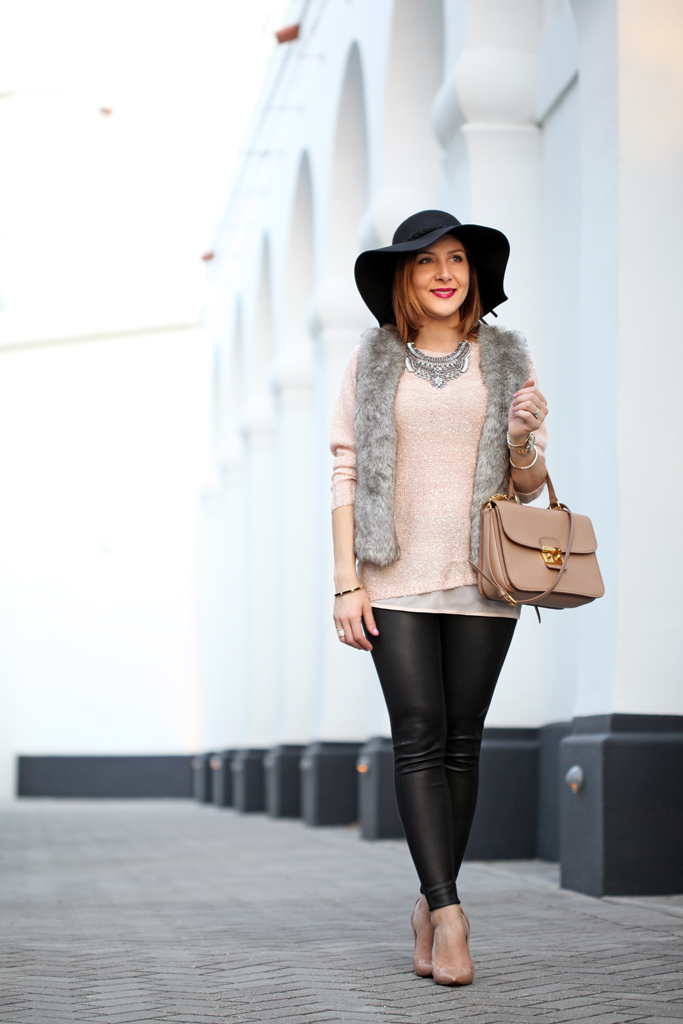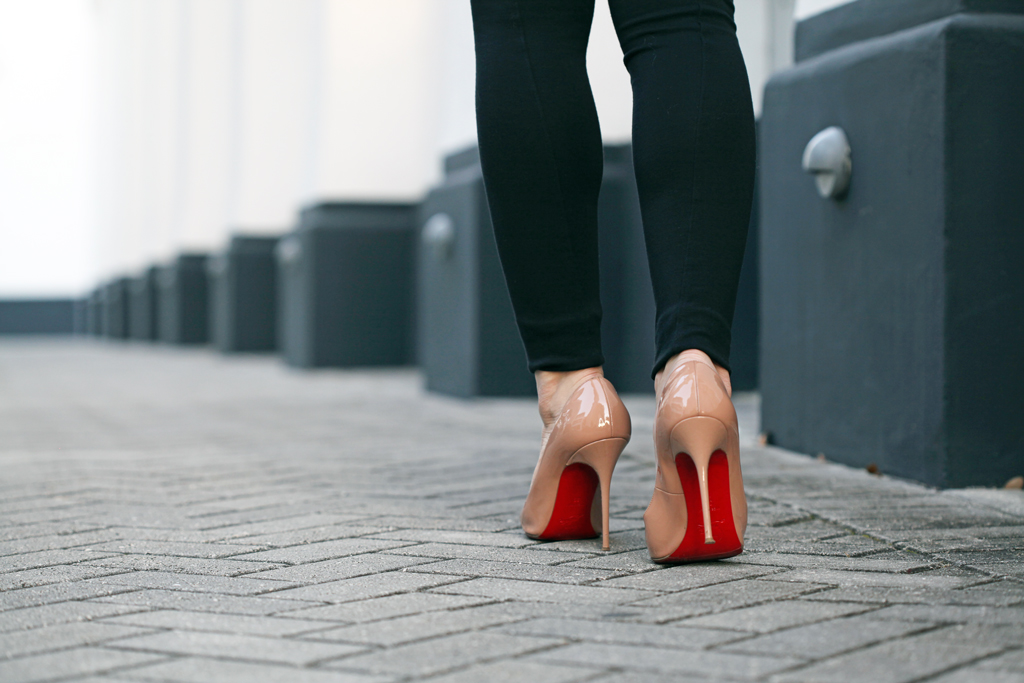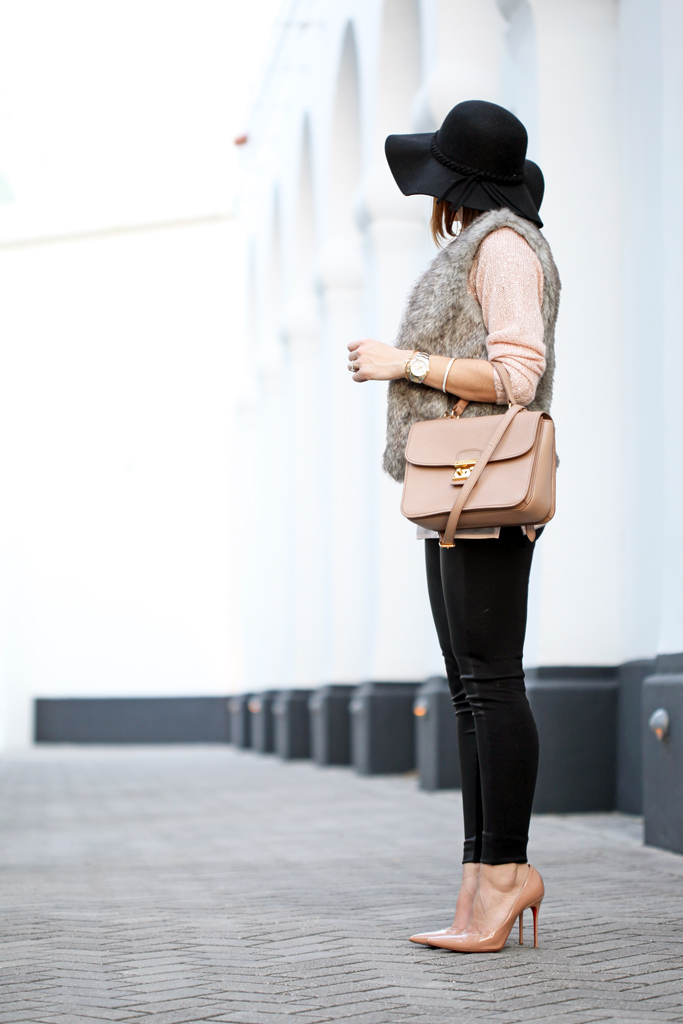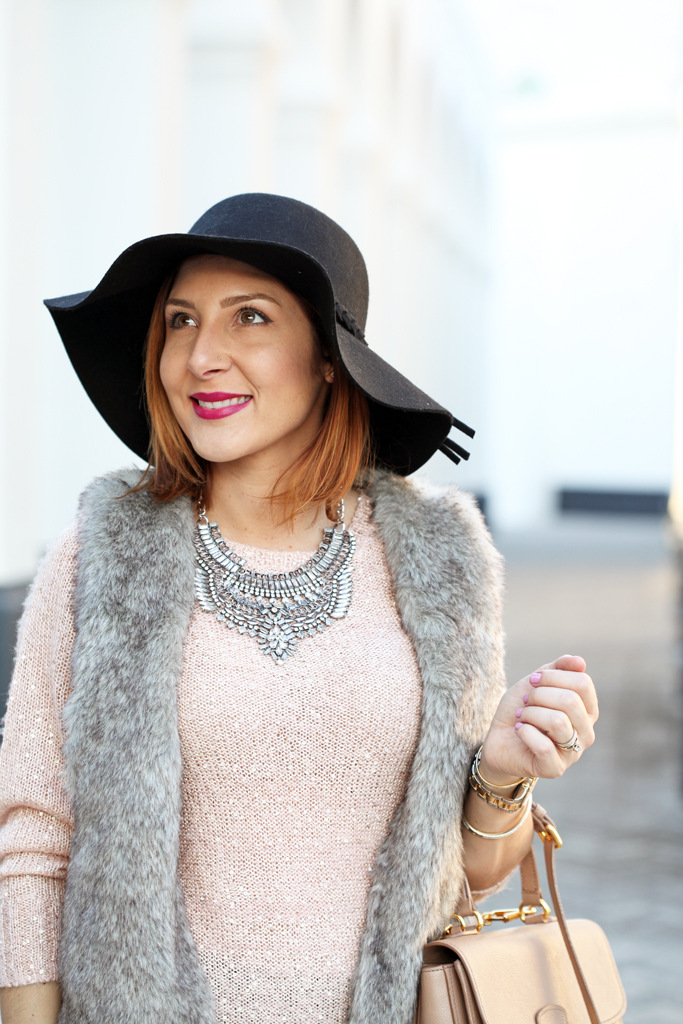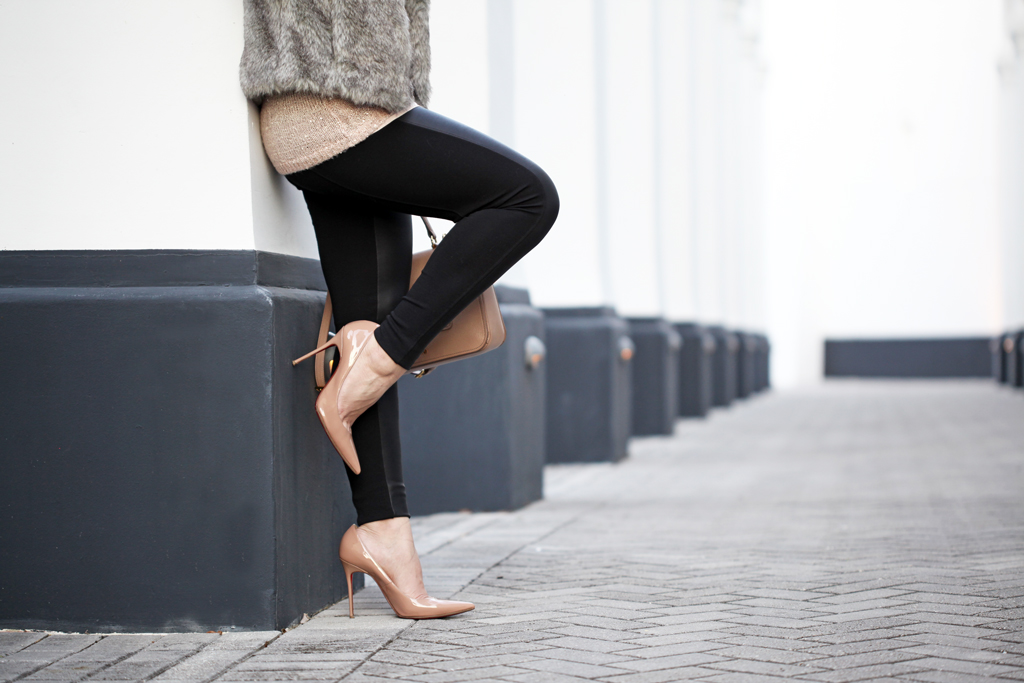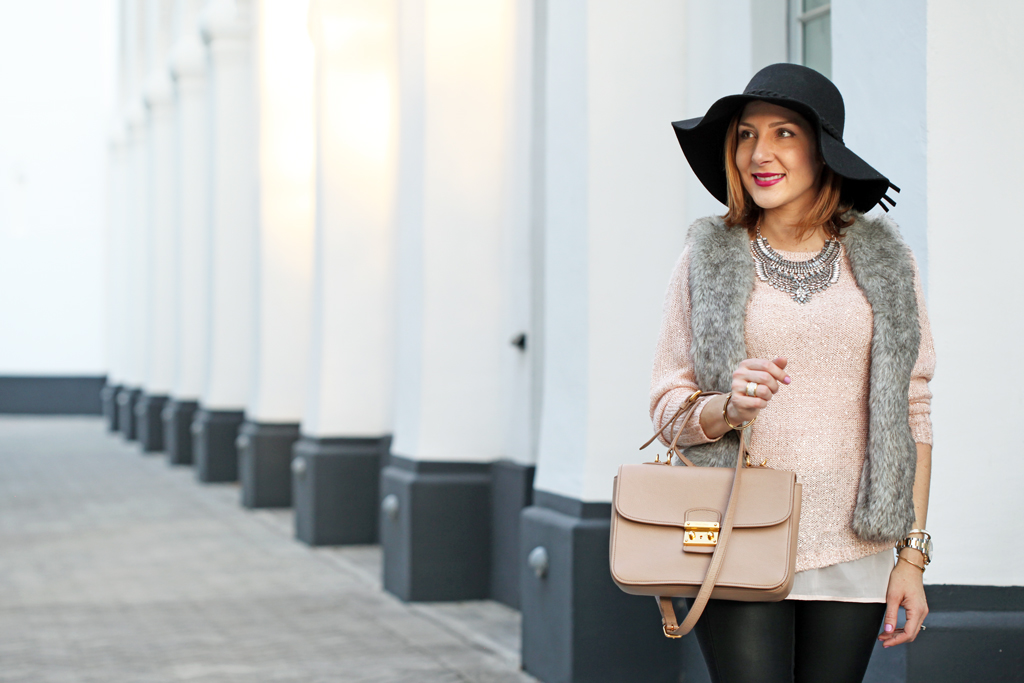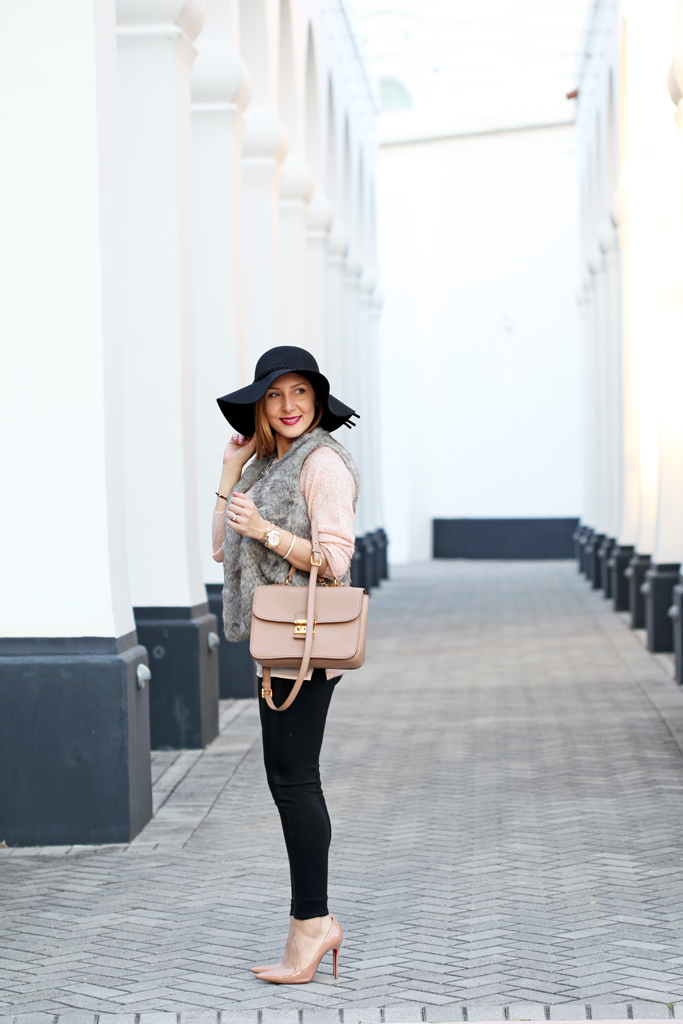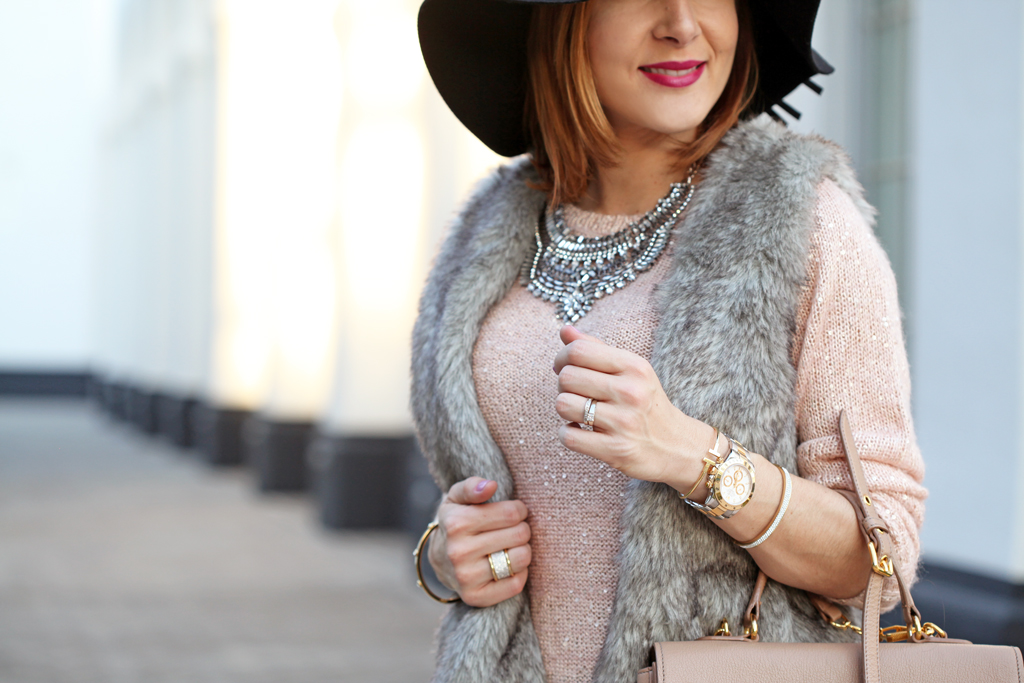 <<  SWEATER: The Limited (similar, been loving this one)   |    LEGGINGS: Express (similar)   |    VEST: The Limited (similar #1, similar #2)     |   BRACELET: Henri Bendel (similar) & Tiffany & Co. 'T:Wire'   |   RING: Henri Bendel (similar #1, similar #2)   |   NECKLACE: Mirina Collections (receive 20% off with code Mei20)   |  HAT: Nordstrom   |    HANDBAG: Miu Miu (similar)   |   PUMPS: Christian Louboutin 'So Kate'   |   NAIL POLISH: Essie 'Warm & Toasty Turtleneck'   |    LIPSTICK: Milani 'Upton Mauve'  >>
As I've shared before, I am very much a tropical girl at heart, but I do enjoy the few days of the year were we have the chance to wear our vests, boots and sweaters. For the past few weeks the temperatures in Miami have been perfect to do just that, so I am warning you, you will see a few more sweater outfits coming soon #SorryNotSorry. One of the things that I love about cooler climate is layering and when it is accomplished tastefully it can make your outfit that much chic and cozy of course. As far as this sweater, I've worn it more than expected (take a look here) because since my Valentines' inspired look here I have found that I own way too many pieces in this soft rose quartz hue. But hey who can blame me? It's perfect for all seasons, and I can't wait to style it for the spring!

CHALECO CON INTERÉS: SUÉTER ROSA CUARZO + SOMBRERO ANCHO
Como he compartido antes, soy una chica de clima tropical, pero disfruto de los días del año donde tengo la oportunidad de vestir chalecos, botas y suéteres. Durante las últimas semanas, las temperaturas en Miami han sido perfectas para hacer precisamente eso, así que les estoy advirtiendo,  verán más looks con suéteres y/o chalecos en el blog. Una de las cosas que me gusta del clima frío es la oportunidad de usar diferentes capas y cuando se lleva a cabo con buen gusto puede hacer que su outfit luzca elegante y especialmente acogedor. En cuanto a este suéter, lo he usado más de lo que esperaba (echa un vistazo aquí) ya que desde mi post dedicado al día de los enamorados (aquí) he descubierto que tengo demasiadas piezas de este hermoso color. Pero bueno no me puede culpar, este tono es perfecto para todas las estaciones del año, y ¡no puedo esperar a combinarlo en la primavera!