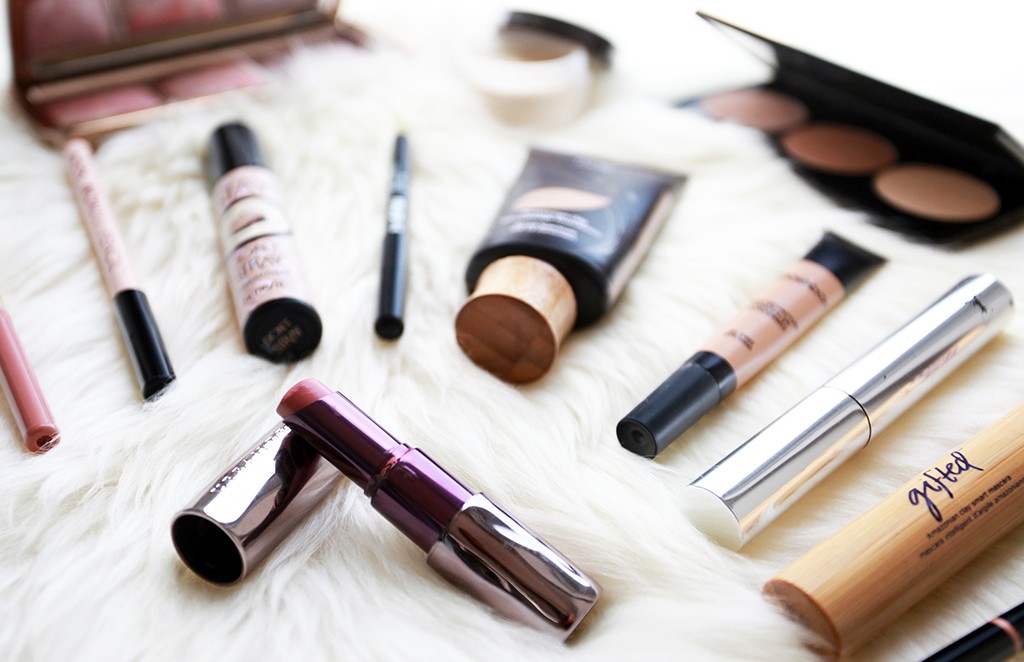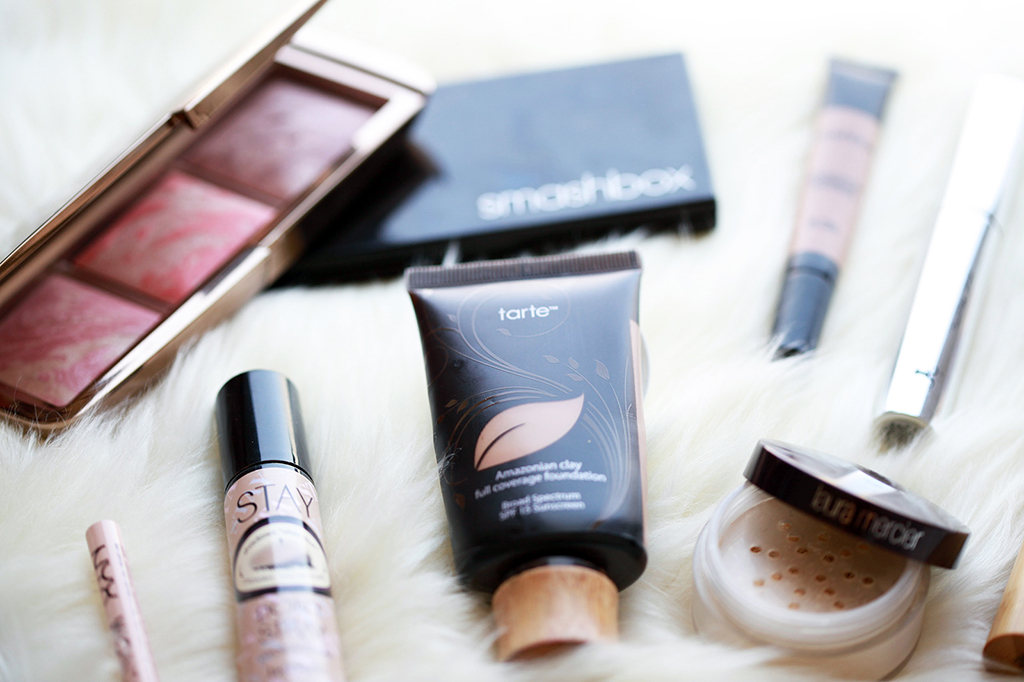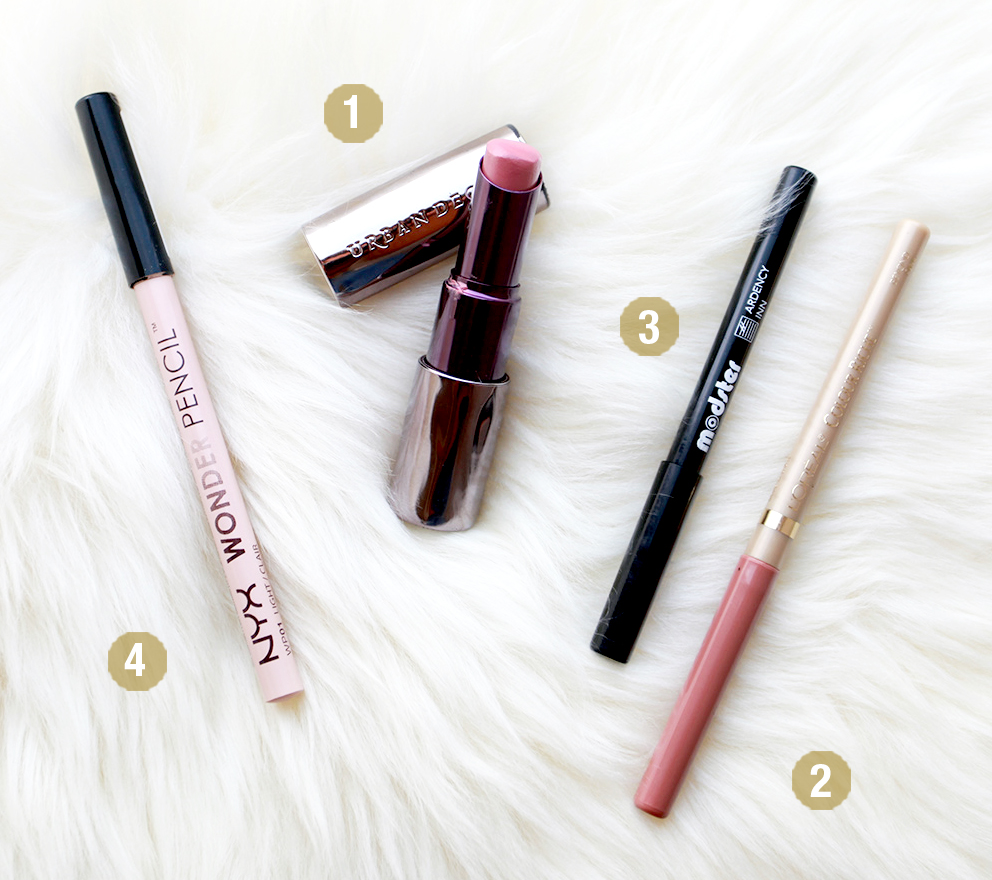 As I get ready to show you the last part of my must-have makeup products (check out my first and second) I should disclose that my love for makeup is just as immense as my love for fashion. And even though my makeup collection is quite extensive, I only shared my most essential items in this series. For me, these are the building blocks of a flawless makeup look. That doesn't go without saying that how you prepare for your skin before applying makeup is almost as important; which is why I will also be sharing my pre-makeup routine in the future… Stay tuned!
1. Lipstick: Urban Decay Revolution (in the color Naked). This is my go-to lipstick because the color is the perfect shade of nude pink. Its texture is velvety, glides on flawlessly and has a creamy shine.
2. Lip liner: L'Oreal Colour Riche Lip Liner (in the color Beyond Pink). Ladies, a lip liner is a must to make your lipstick last, it helps against feathering and it defines your lips.
TIP: Ensure you are choosing a color that is very similar to the shade of lipstick you will be using.
3. Eyeliner: Ardency Inn Modster Smooth Ride Supercharged Eyeliner (in the color Black). This is one of the best eyeliners I have tried because it glides on effortlessly, its waterproof, has a long-lasting finish and its pigmentation is second to none. The formula is very creamy which allows you to blend or touch-up if necessary when applying.
TIP: Try using eyeliner even if you will not be using eye shadow, since its the perfect instrument to reshape your eye.

4. Inner-rim liner: NYX Wonder Pencil (in the color WP01 Light). I use this all the time in my lower inner rim because it gives the illusion of larger and brighter eyes, also creating a wide-awake effect. Using a light-colored liner is definitely one of the subtle techniques that can add THE finishing touch.

MIS PRODUCTOS DE MAQUILLAJE MÁS ESENCIALES [PARTE 3]
A medida que me preparo para mostrarle la última parte de la seria de mis productos más esenciales de maquillaje (echa un vistazo a mi primera y segunda parte) debo de confesar que mi amor por el maquillaje es tan inmenso como el de la moda. Y a pesar que mi colección de maquillaje es bastante extensa, sólo compartí los artículos más esenciales en esta serie. Para mí, estos son los componentes básicos de un maquillaje impecable. Pero tomen en cuenta que la manera que usted prepara su piel antes de aplicar el maquillaje es casi tan importante como su maquillaje; por eso compartiré mi rutina antes de aplicar mi maquillaje pronto… ¡estén atentos!
1. Lápiz labial: Urban Decay Revolution (en el color Naked). Este es el lápiz labial que casi siempre uso porque el color es el tono perfecto de rosado natural. Su textura es cremosa, se desliza sin problemas y tiene acabado traslúcido y brillante.
2. Delineador de labios: L'Oreal Colour Riche Lip Liner (en el color Beyond Pink). Chicas, el delineador de labios es imprescindible para que su lápiz labial perdure. También es importantísimo para que no se corra el color y sobre todo define la forma de sus labios.
CONSEJO: Asegúrese de elegir un color que sea similar al tono de lápiz labial que va a utilizar.
3. Delineador de ojos: Ardency Inn Modster Smooth Ride Supercharged Eyeliner (en el color Negro). Esta es una de los mejores delineadores que he probado, ya que se desliza sin esfuerzo, es resistente al agua, tiene un acabado de larga duración y su pigmentación es insuperable. La fórmula es muy cremosa cual permite fácilmente difuminar o retocar si es necesario cuando se aplica.
CONSEJO: Intente usar delineador, incluso si no va a utilizar sombra en sus ojos, ya que es el instrumento perfecto para transformar su forma.
4. Línea interior del ojo: NYX Wonder Pencil (en el color WP01 Light). Yo uso este lápiz muy a menudo en el borde inferior de mi ojo. Porque fácilmente crea la ilusión de ojos más grandes y más brillantes. El uso de un lápiz de color claro en su línea inferior, sin duda, es una de las técnicas más sutiles para añadir el toque final a su look.