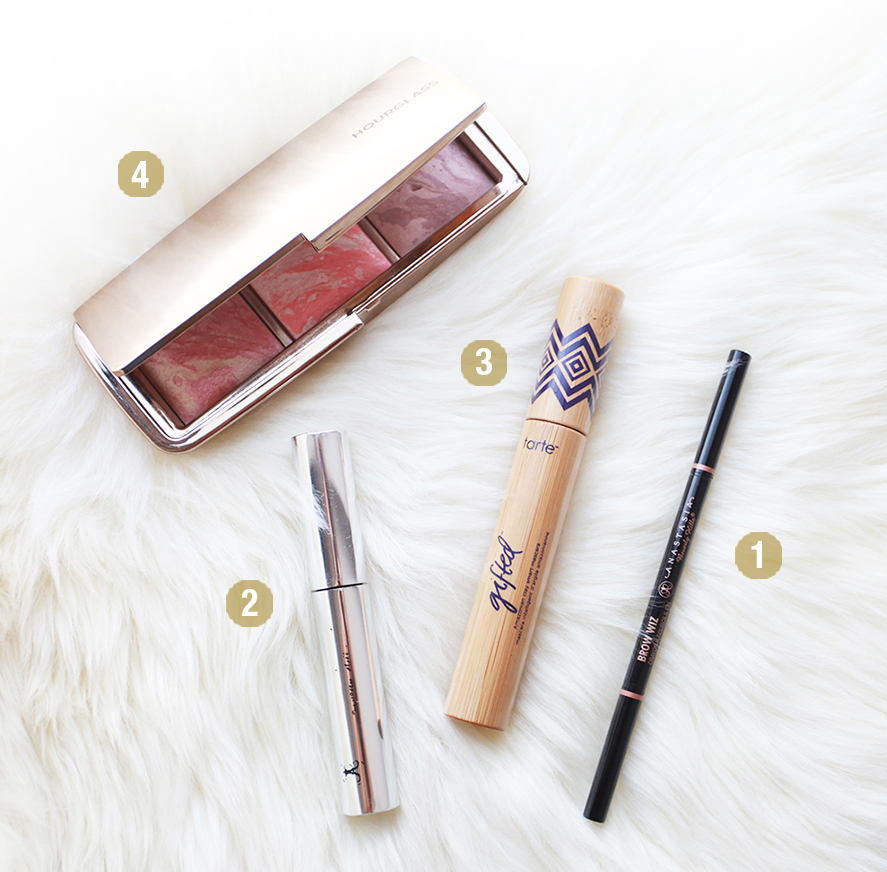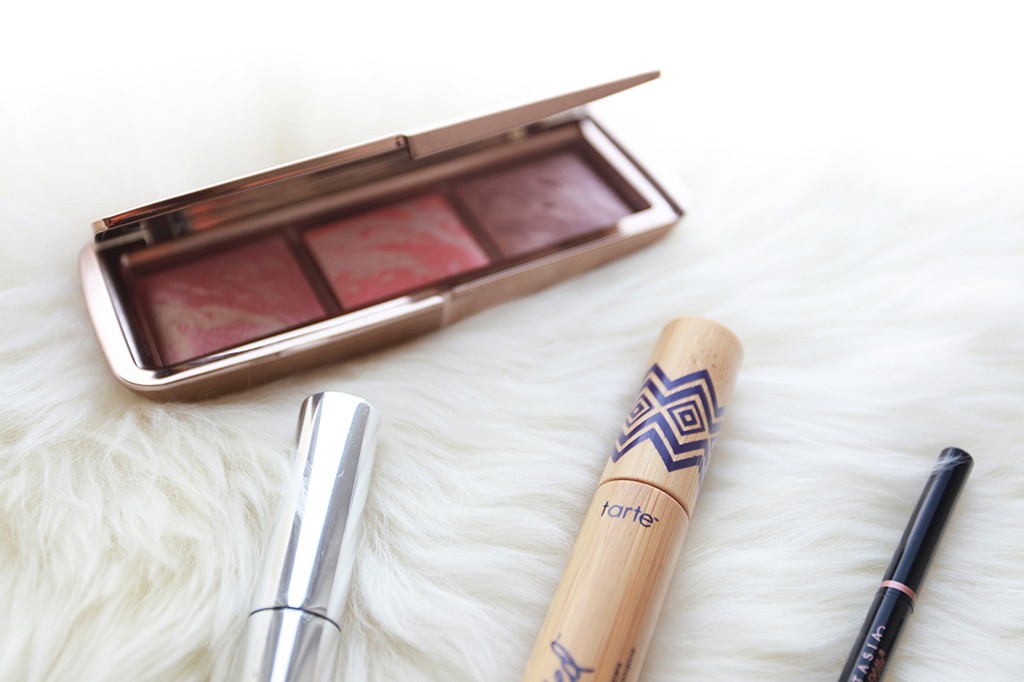 It's Friday dolls!
This week flew by for me! Hope it was the same for you all. And as promised, this is the second part of my must-have makeup products. To read the first part, where I share my foundation, setting powder, contour kit among other things, click here.
1. Eye-brow pencil: Anastasia Beverly Hills Brow Wiz (in the color auburn). So, I've had my share of eye-brow products and I can't deny Anastasia's reputation as the 'eye-brow queen' because her eye-brow line is truly a necessity in anyone's makeup bag. I love this pencil because it last until I literally remove it with makeup wipes. It also has a spooley at the end, which is ideal to brush your brows and blend the color as you fill them in. Don't skip filling in your brows! They enhance your look and define your face.
TIP: Use short, light strokes when filling in your brows. Remember that the goal is to delicately follow the natural direction and color of your brow.
2. Eye-brow gel: Anastasia Beverly Hills Brow Gel. After filling in your brows, this is a step you don't want to miss. This products is THE best clear gel I have found on the market. It defines and keeps your brows in place through the day.
3. Mascara: Tarte Gifted Amazonian Clay Smart Mascara. This is the first Tarte product I ever tried, and since then, has been my favorite. I have attempted to try other brands, even tried other Tarte formulas, but always go back to this specific one. I love it because it's not harsh on your lashes and since using it I've noticed my lashes are more healthy and dense.
4. Blush: Hourglass Ambient Lighting Blush Palette. This palette is no longer available but if you rather purchase the individual colors you can, the shades are Luminous Flush, Mood Exposure, Incandescent Electra. I love these because they are very soft and silky. They have good color payoff that's buildable and very blendable.
Stay tuned for the third and last part of the series where I will share the products that provide the finishing touches for lips and eyes.
Did you try any of the products from the first part of the series? If so, share your opinions in the comment section below.

¡Es viernes chicas!
¡Esta semana pasó volando para mí! Y como les había prometido, aquí tienen la segunda parte de mis productos de maquillaje más esenciales. Si desean leer la primera parte, donde comparto mi base, polvo fijador, kit de escultar, entre otras cosas, haga clic aquí.
1. Lápiz de Cejas: Anastasia Beverly Hills Brow Gel (color auburn). He probado muchos productos para las cejas y al fin no puedo negar la reputación de Anastasia como la 'reina de cejas'. Me encanta este lápiz, ya que dura todo el día. También tiene un pequeño cepillo al extremo, que es ideal para peinar las cejas, incorporar el color y suavizar los trazos cuando las retocas. No omita maquillarse sus cejas, puesto que ensalzan su look y definen su rostro.
CONSEJO: Utilice pequeños trazos al maquillar sus cejas. Recuerde que el objetivo es delicadamente seguir el crecimiento natural de la cejas.
2. Gel para cejas: Anastasia Beverly Hills Brow Gel. Después de maquillar sus cejas, este es un paso que no debería olvidar. Este producto es el mejor producto de gel transparente que he encontrado en el mercado porque define y mantiene sus cejas en su lugar a través del día.
3. Rímel: Tarte Gifted Amazonian Clay Smart Mascara. Este fue el primer producto de la marca Tarte que probé, y desde entonces, ha sido mi favorito. He intentado experimentar con otras marcas de rímel, incluso con otras fórmulas de Tarte, pero siempre regreso a este en específico. Me encanta porque no es áspero en las pestañas y después de usarlo me he dado cuenta que mis pestañas son más sanas y densas.
4. Colorete: Hourglass Ambient Lighting Blush Palette. Este conjunto ya no está disponible, pero si desea adquirir los colores por individual, puede, los tonos son Luminous Flush, Mood Exposure, Incandescent Electra. Me gustan estos en especifico porque su formula, aparte de ser polvos, es suave y sedosa. Sus colores tienen buena pigmentación y son fáciles de difuminar en el rostro.
Estén atentos para la tercera y última parte de esta serie donde voy a compartir los productos que aportan el toque final en sus labios y ojos.
¿Ha probado alguno de los productos en la primera parte de la serie? Si es así, comparta sus opiniones en la sección de comentarios a continuación.