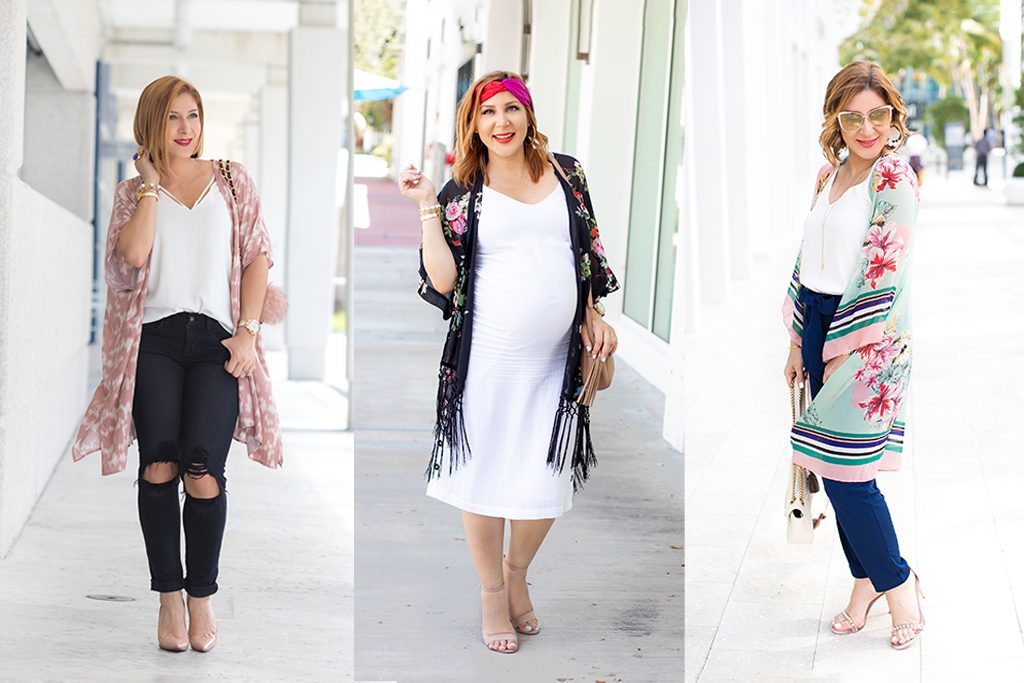 Wondering how to wear a kimono? Here is another rendition of #meiwearsitagain where I am sharing 8 looks with a kimono. Blame it on Mei, Miami Fashion Blogger
[one_half]
Helloooo ladies!
July is here and so is the long weekend (for those in the US)! I still don't know what we will be doing, but for sure I want Julian to experience the fireworks. Let's see how it goes 🙂
Today I want to share another rendition of #MeiWearsItAgain, where I show you a few ways to style the same or similar piece. Today is all about the kimono. Layers is one of the many tricks in styling a put-together look. And because its summer, a lightweight option is the key. I may have to confess that I have quite the collection in my closet, but because this piece of garment is very versatile, you shouldn't shy away from having a few of your own.
Kimonos can be easily styled for different occasions, from date night to a beach day, and that's why I love them so much. Versatility ladies, that is the fundamental element to having a great wardrobe!
**You can click on each photo to be directed to its original blog post**
[/one_half][one_half_last]
Hooooola chicas!
¡Julio ya está aquí y el fin de semana largo (para aquellas en los Estados Unidos) también! Todavía no sé qué haremos, pero de seguro quiero que Julián vea los fuegos artificiales. Veamos cómo nos va 🙂
Hoy quiero compartir otra versión de #MeiWearsItAgain, donde les muestro algunas formas de diseñar la misma pieza o similar. Hoy se trata del kimono. Las capas es uno de los muchos trucos para estilizar un look. Y porque es verano, una opción ligera es la clave. Tengo que confesar que tengo una gran colección de ellos en mi armario, pero como esta prenda de vestir es muy versátil, no deben evitar tener algunos ustedes también.
Los kimonos se pueden vestir fácilmente para diferentes ocasiones, desde una cita de noche hasta para un día en la playa, y es por eso por lo que los amo tanto. Chicas la versatilidad, ese es el elemento fundamental para tener un gran guardarropa.
** Pueden hacer clic en cada foto para dirigirse a su publicación original**
[/one_half_last]
WITH PANTS
CON PANTALONES
[one_half]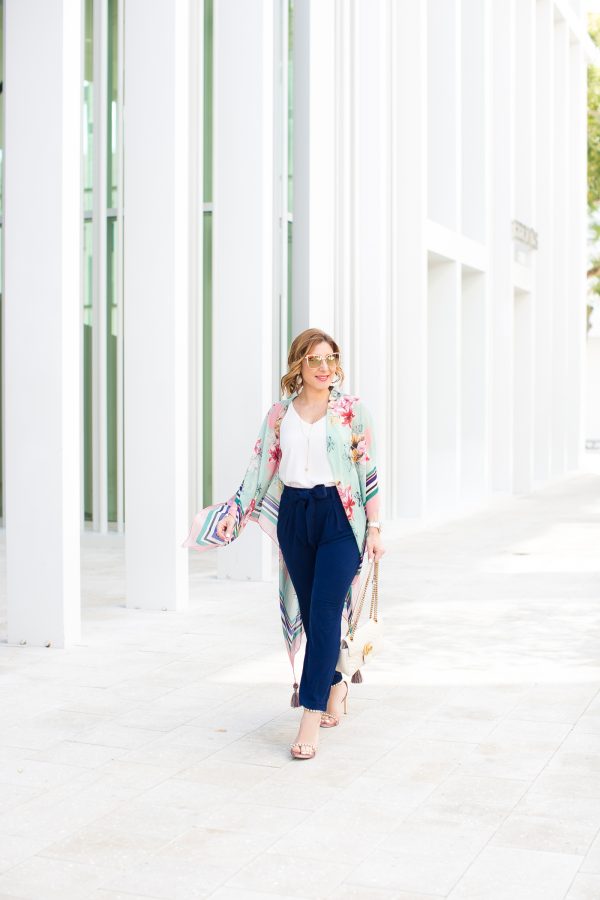 [/one_half][one_half_last]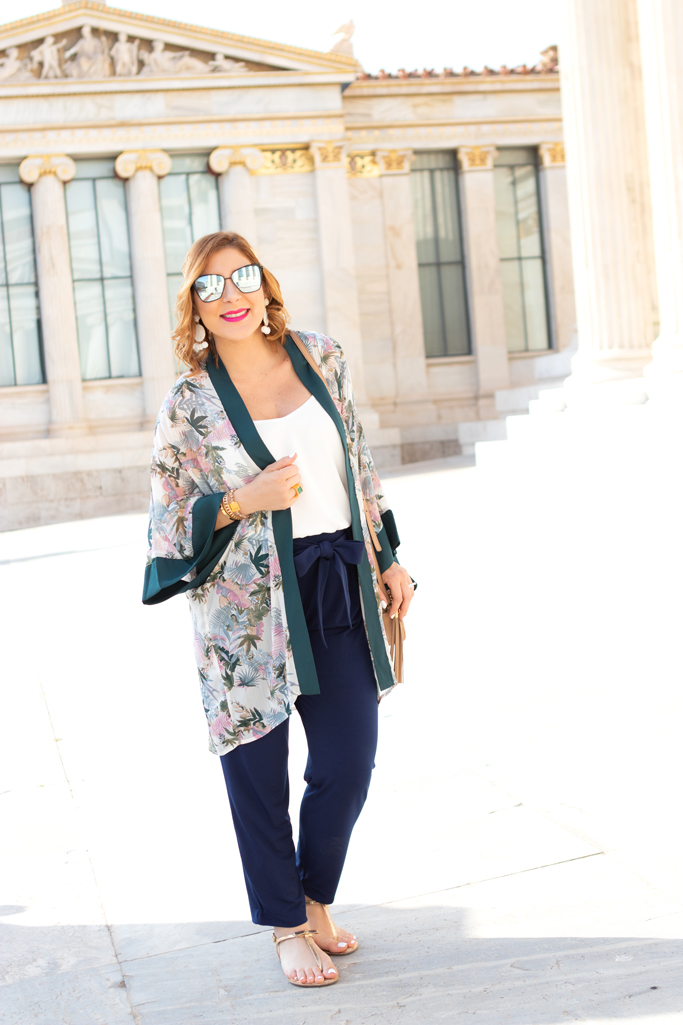 [/one_half_last]
WITH A DRESS or ROMPER
CON UN VESTIDO o ENTERIZO
[one_half]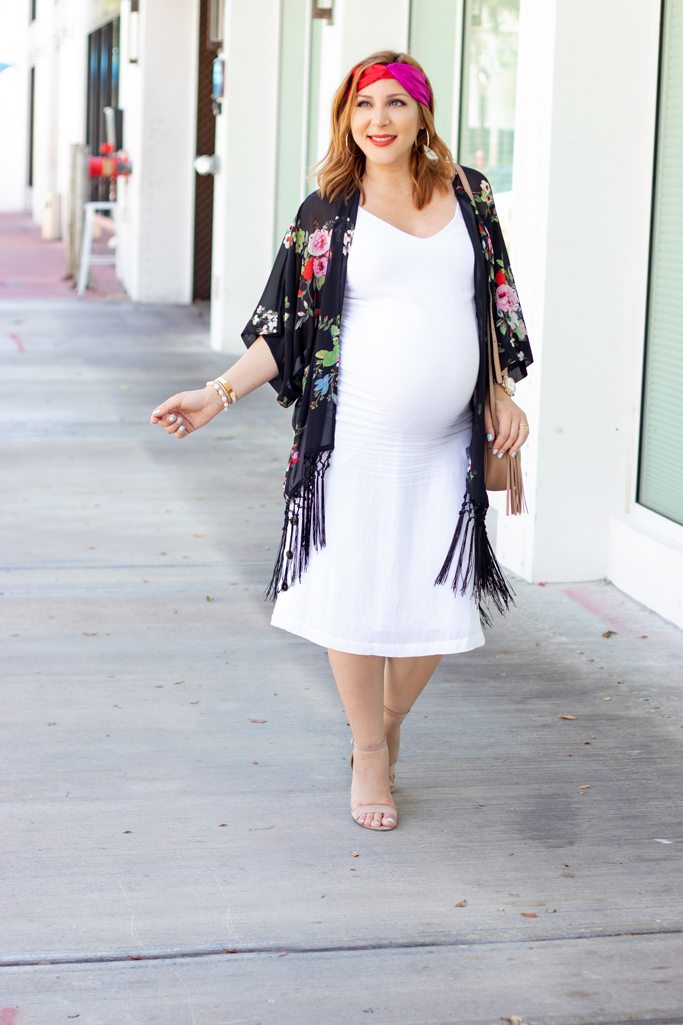 [/one_half][one_half_last]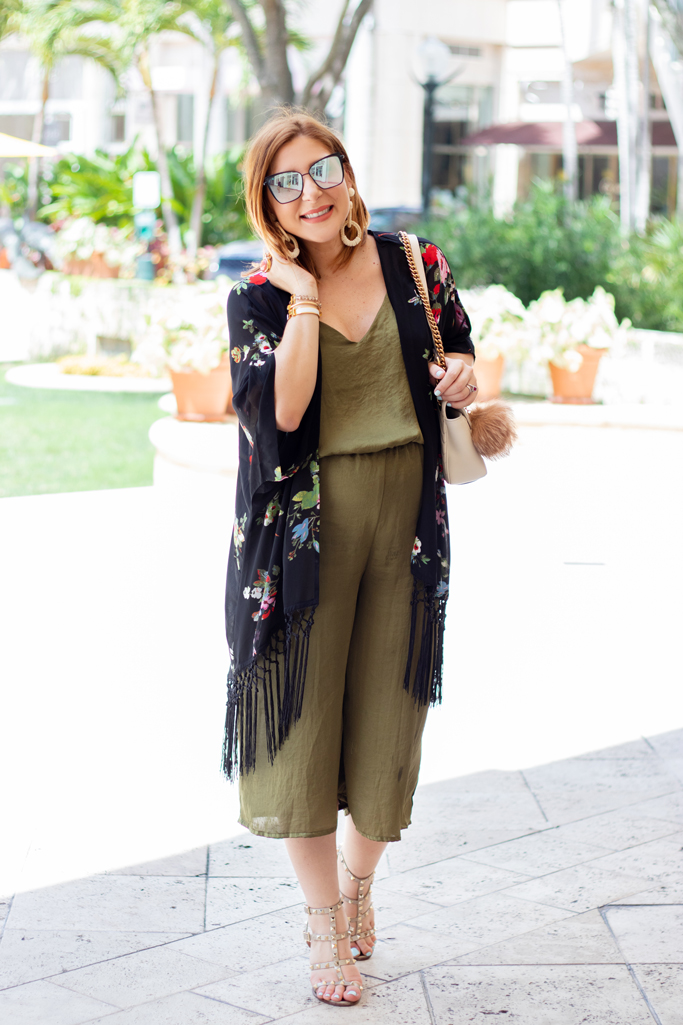 [/one_half_last]
WITH JEANS
CON JEANS
[one_half]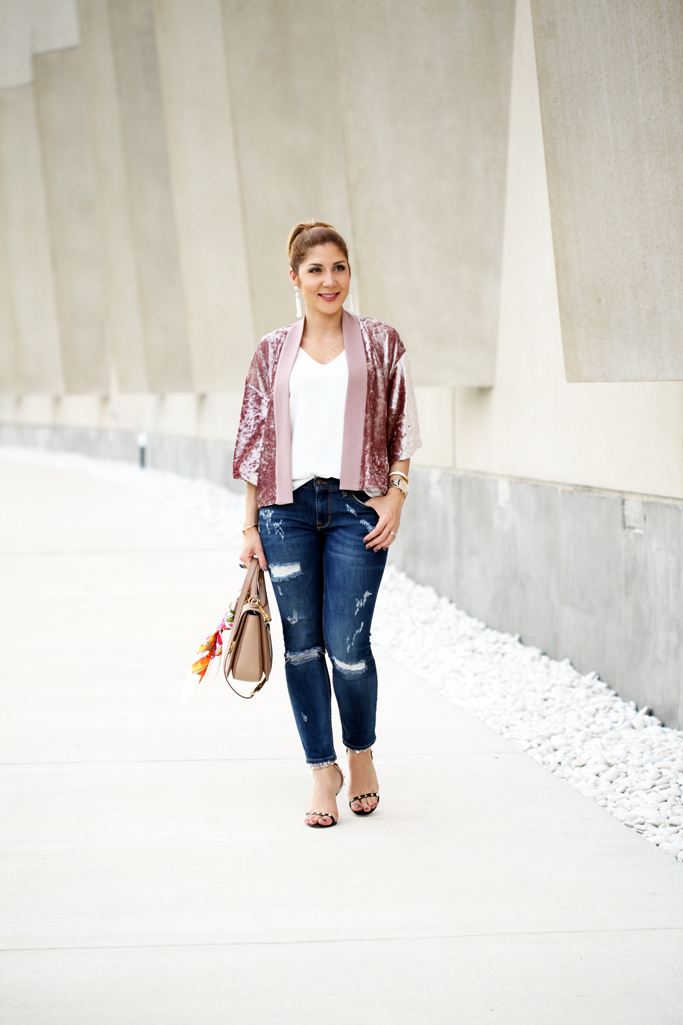 [/one_half][one_half_last]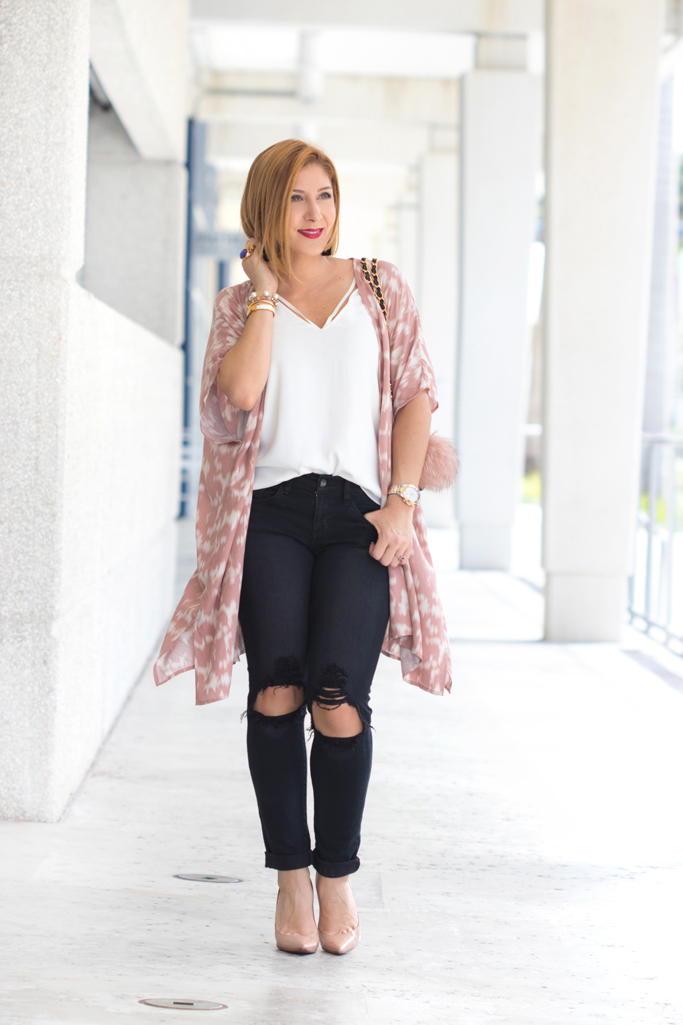 [/one_half_last]
[one_half]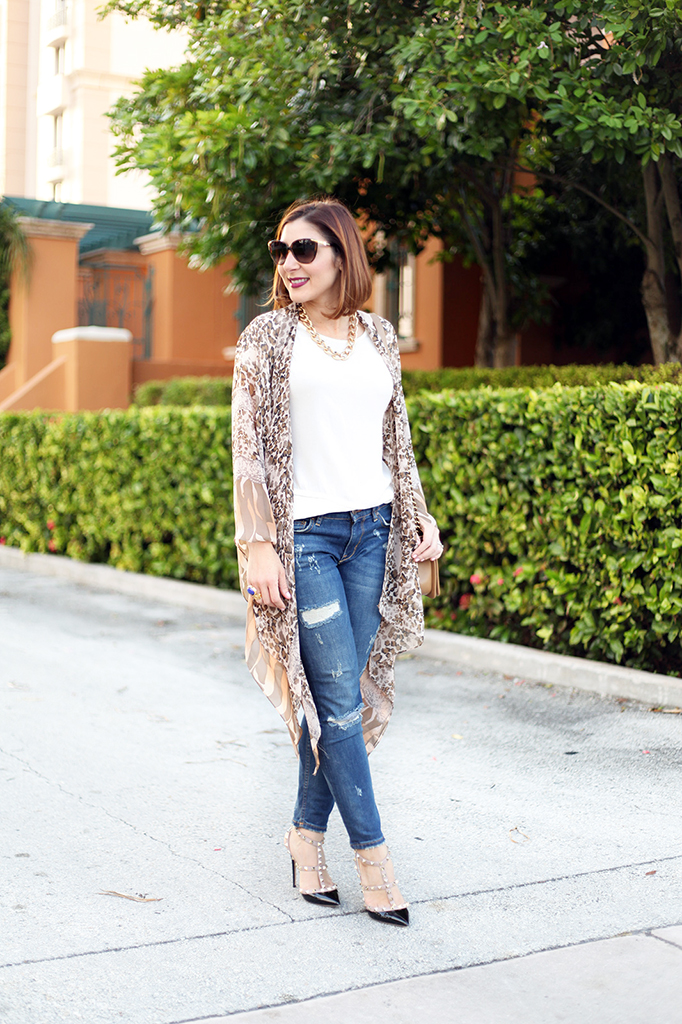 [/one_half][one_half_last]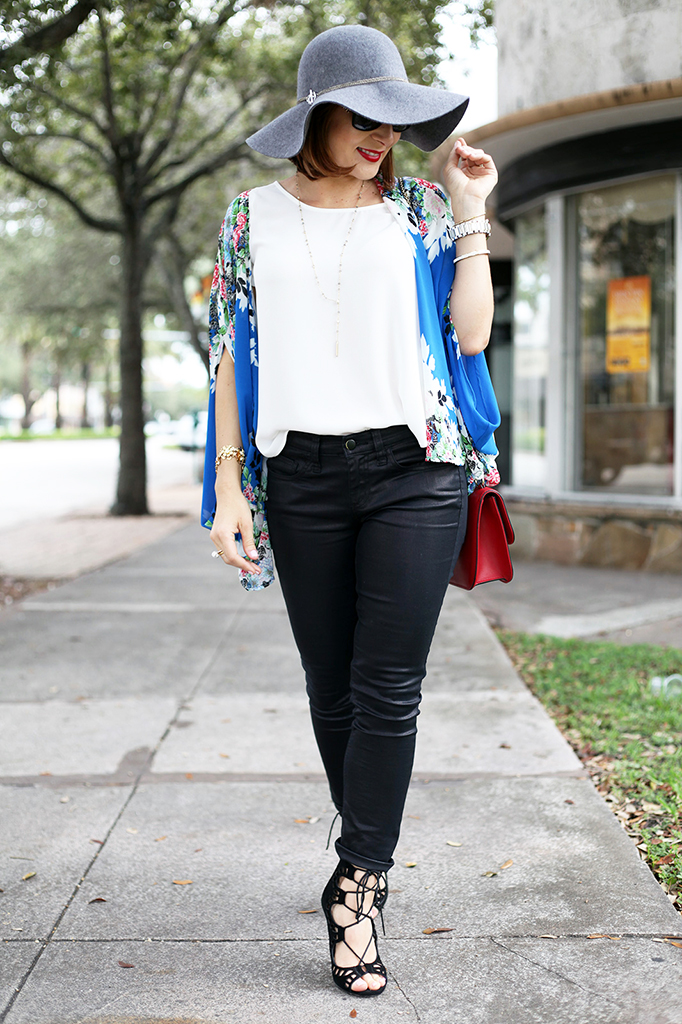 [/one_half_last]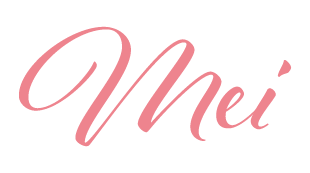 ---
PIN FOR LATER