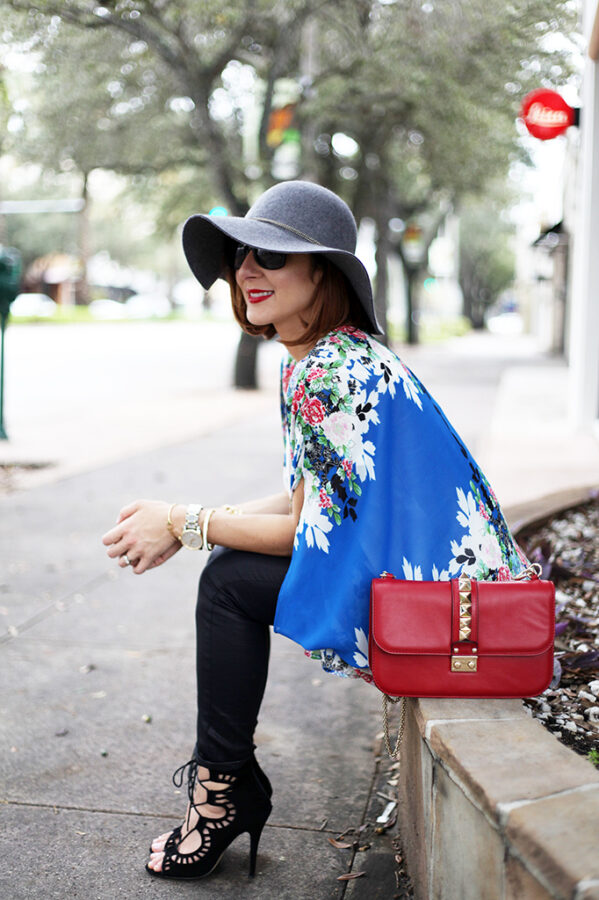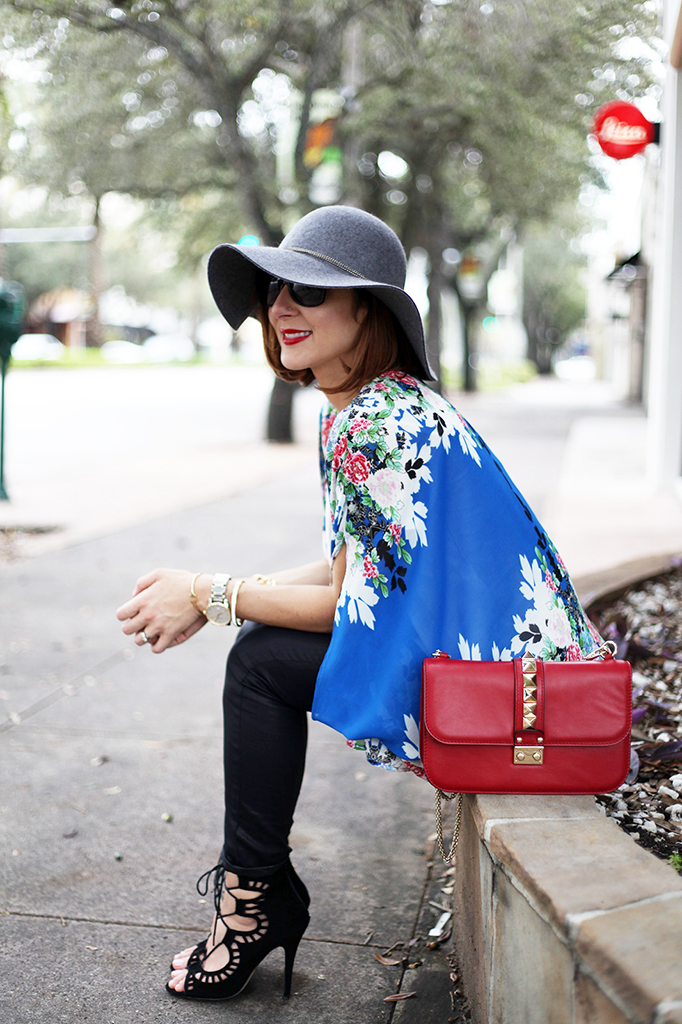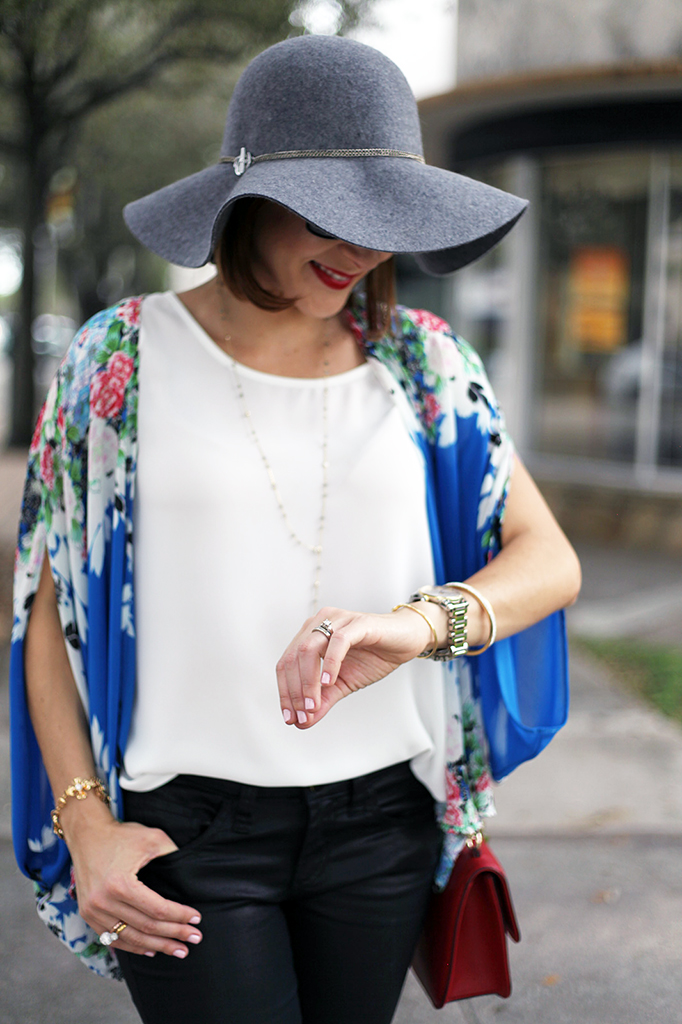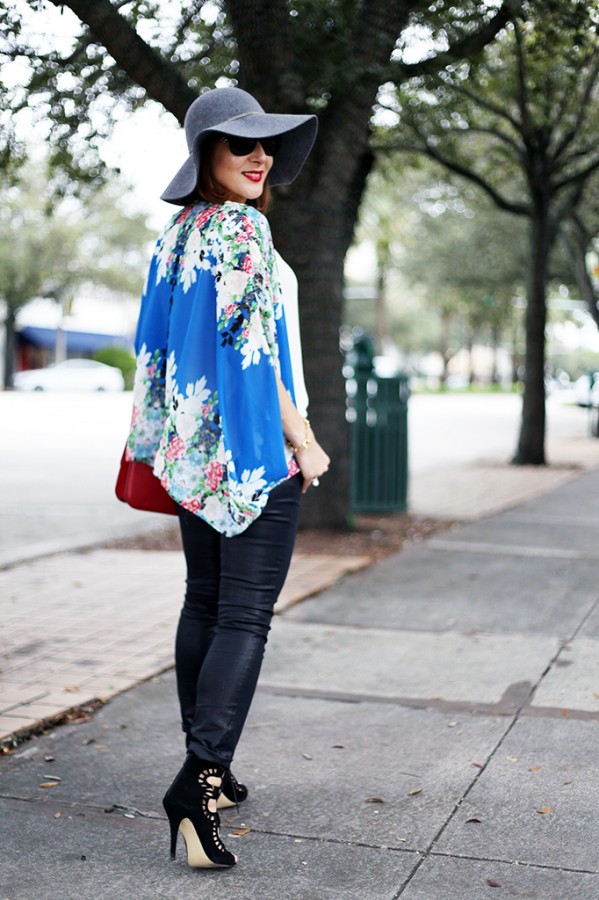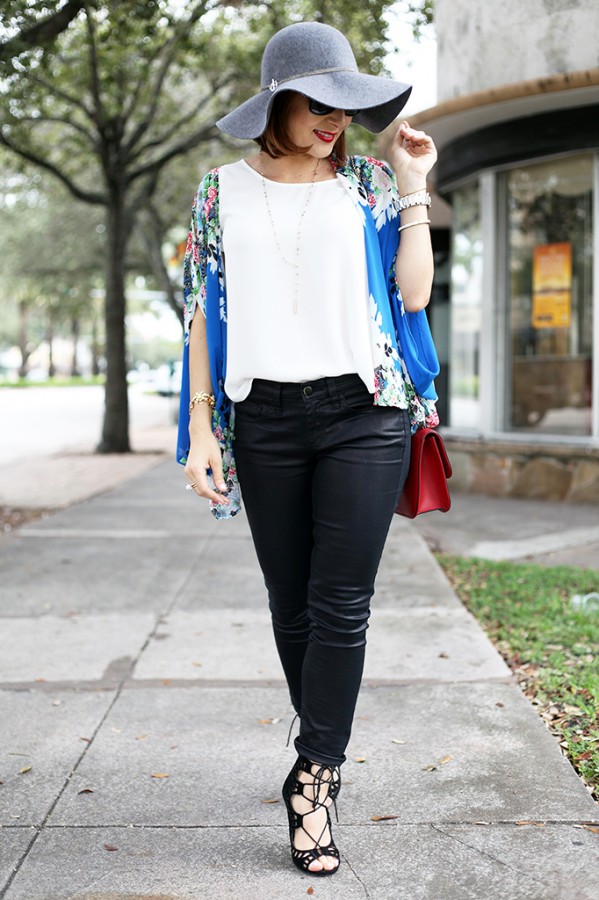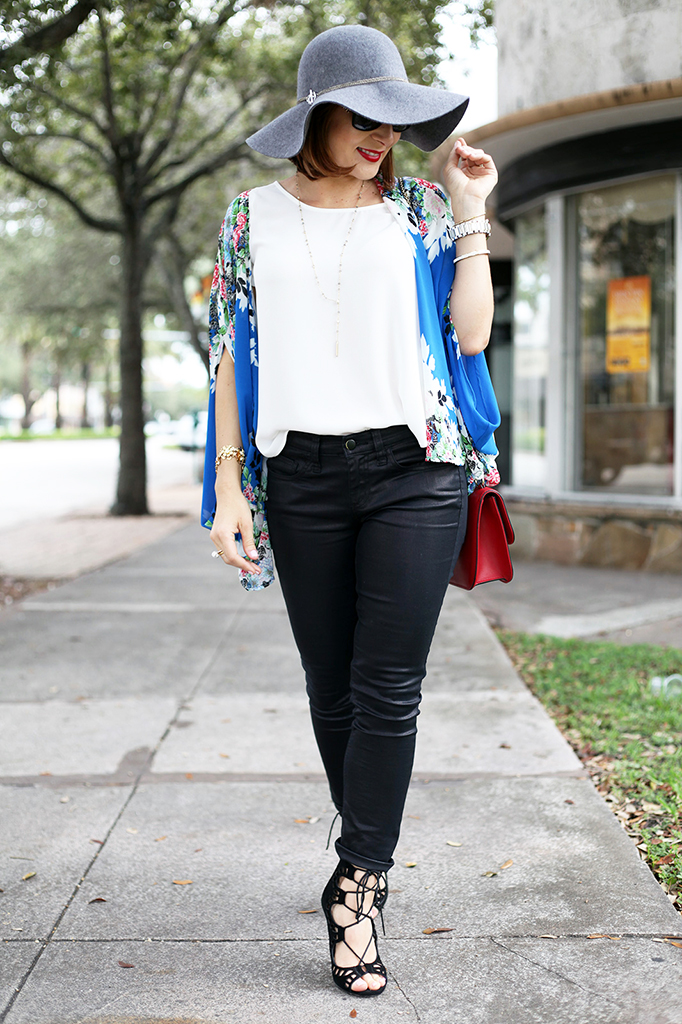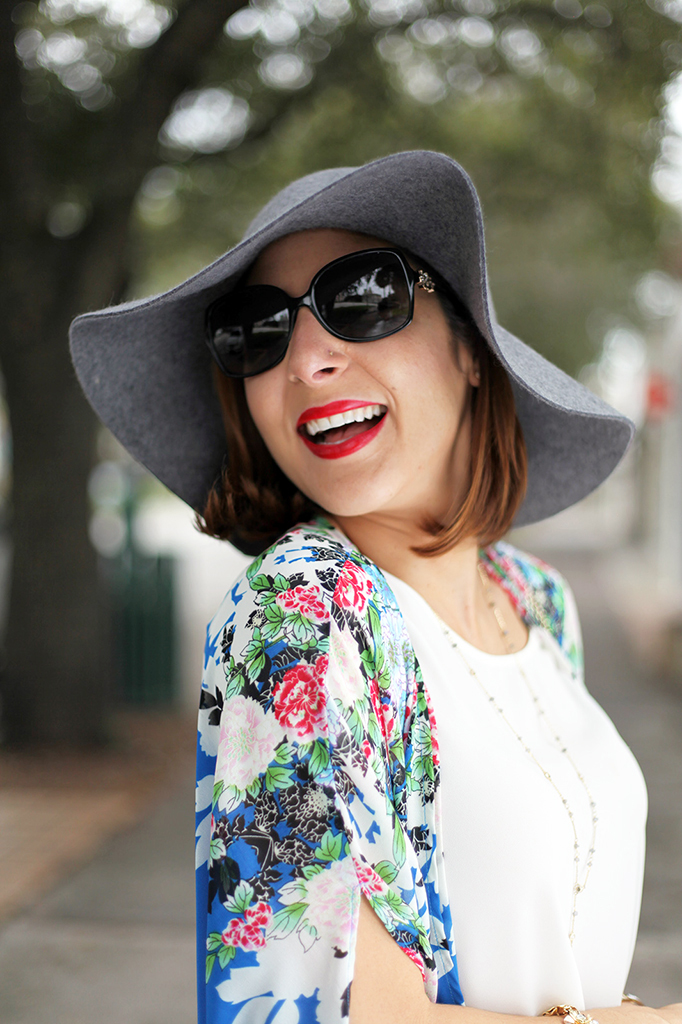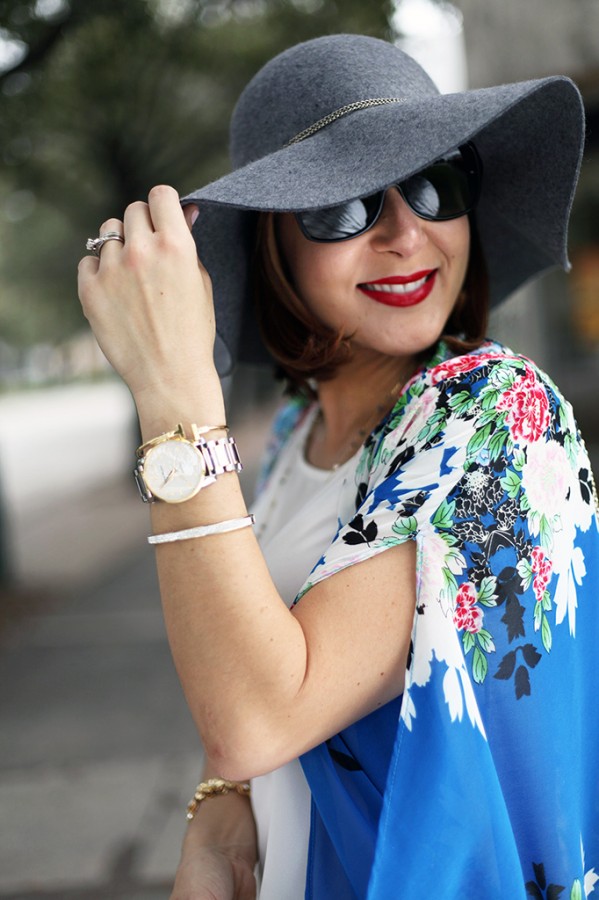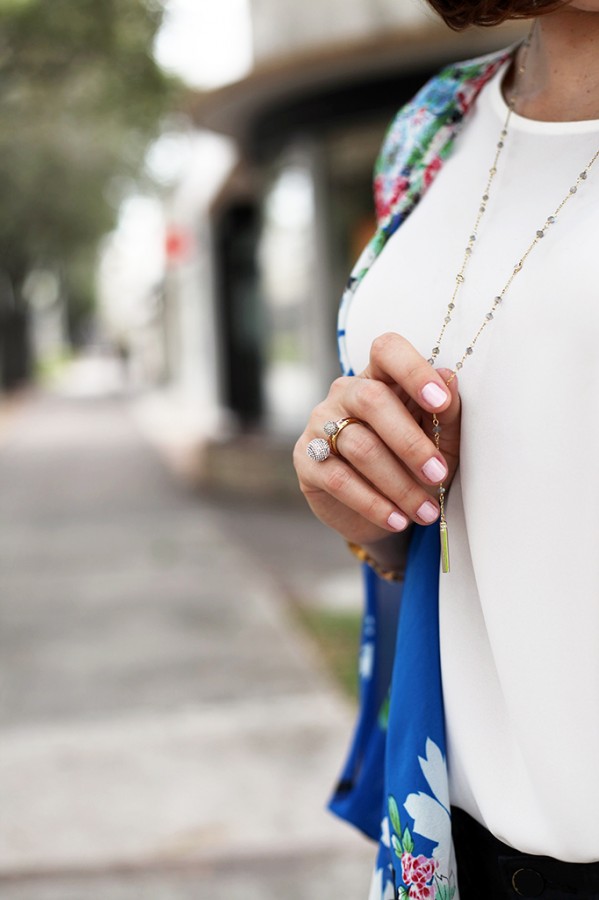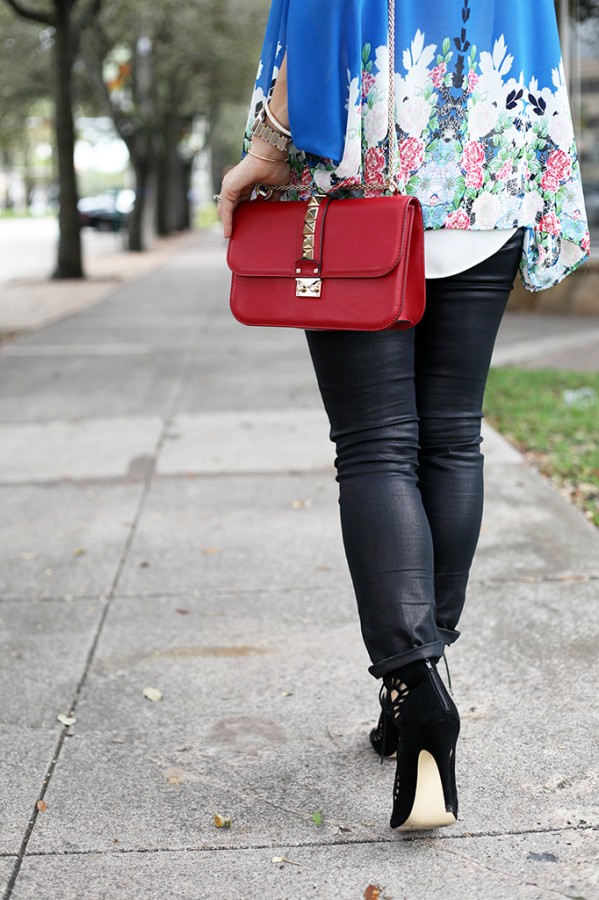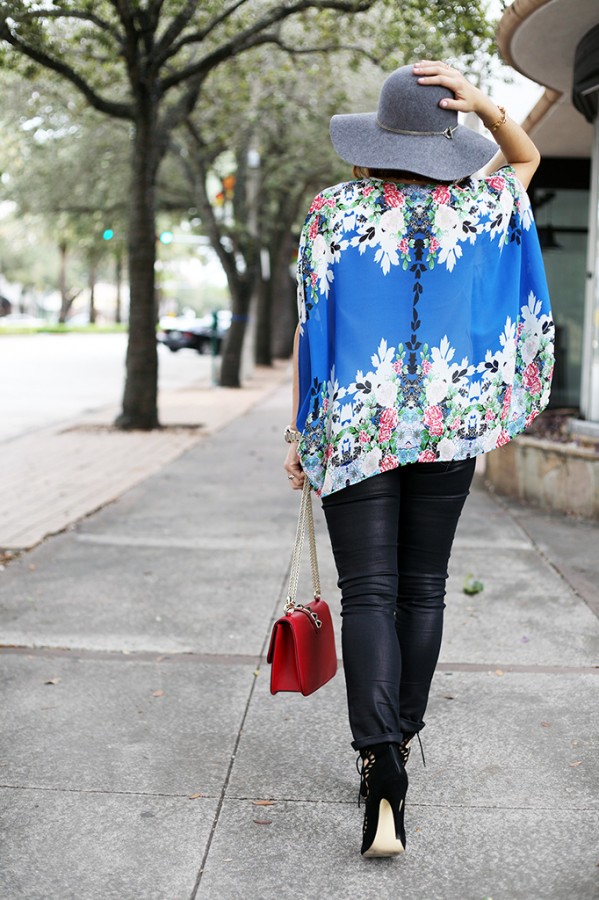 << BLOUSE: Nordstrom (similar)   |   KIMONO: Forever 21 (similar)   |   WATCH: Montblanc   |   NECKLACE: Henri Bendel (similar)   |   BRACELET: Henri Bendel (#1 & #2 similar) & Tiffany & Co.   |   RING: Henri Bendel (similar)   |   HANDBAG: Valentino    |    HAT: Calvin Klein  (similar) |   SANDALS: Nordstrom    |   NAIL POLISH: Essie – Tying the Knotie  >>
Well hello December!
This past weekend we finally made it back to the states from our month-long trip (check out my Facebook, Instagram or Twitter to see glimpses of the awesome destinations we visited) and oh boy do I have pictures to share, so stay tuned! For this look, I was very much inspired by the Japanese traditional kimono; its patterns, shades and unique details captivated me. Although my version is quite vibrant in color, it still embodies romanticism due to its delicate floral pattern. I decided to pair it with my all-time favorite red handbag. This Valentino "Lock Rockstud" has been on constant #ROTATION for a couple of months now. A red handbag is definitely a must-have item in your collection. What do you think? Did I capture the romance and yet colorful patterns of the traditional Asian outfit? To see pictures of my experience with the beautiful and distinctive Japanese kimono check back soon!

COLORIDAMENTE ROMÁNTICO: KIMONO + SOMBRERO ANCHO
¡Hola diciembre!
Este fin de semana pasado finalmente regresamos de nuestro viaje (echa un vistazo a mi Facebook, Instagram o Twitter para ver los increíbles destinos que visitamos) y madre mía como tengo fotos que compartir, así que ¡estén atentos! Para este look, mi inspiración fue el kimono tradicional japonés; sus estampados, sus tonos y detalles únicos me cautivaron. Aunque mi versión es bastante vibrante, todavía tiene una sensación romántica debido a su delicado estampado de flores. Decidí combinarlo con mi bolso rojo favorito. Este bolso ha estado en constante #ROTACIÓN durante los últimos meses. Un bolso rojo es sin duda un elemento necesario en su colección ¿Qué piensan? ¿He capturado el romance del traje tradicional de Asia? Para ver fotos de mi experiencia con el hermoso y distintivo kimono japonés ¡vuelva pronto!