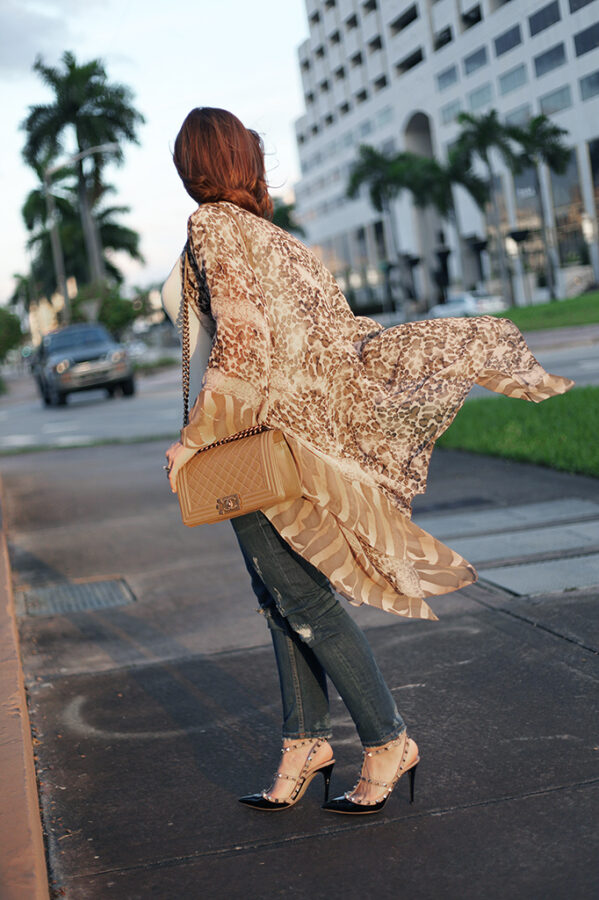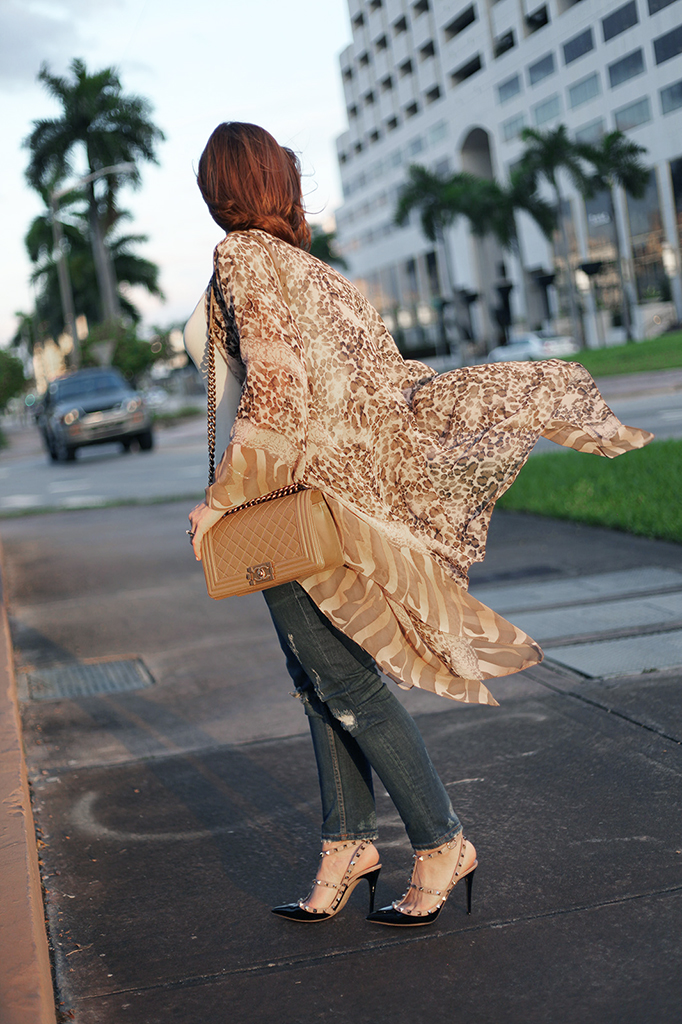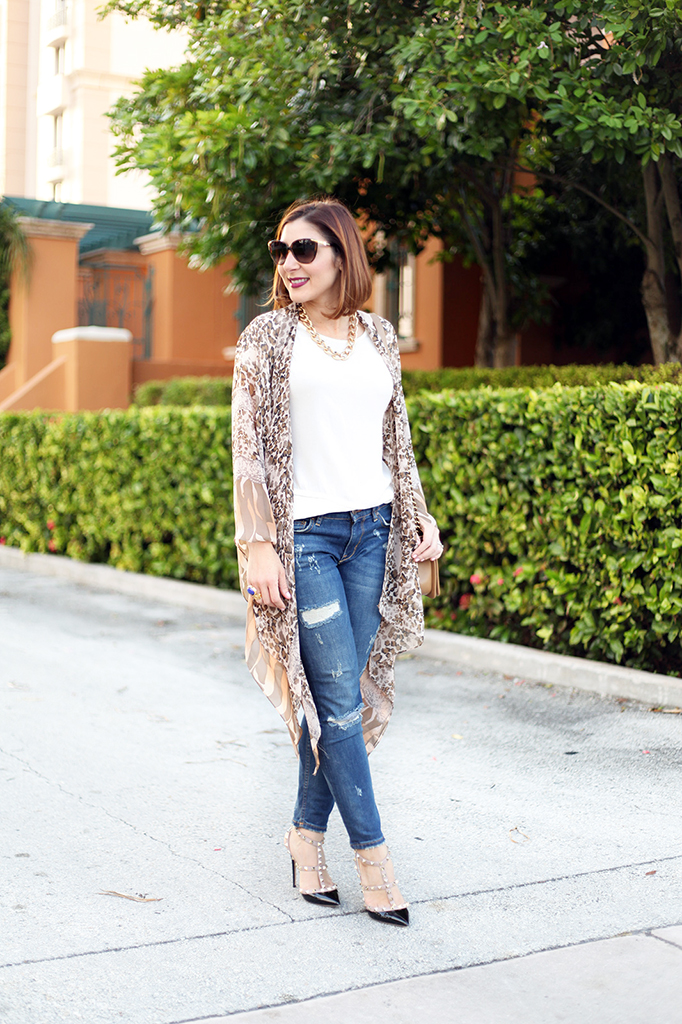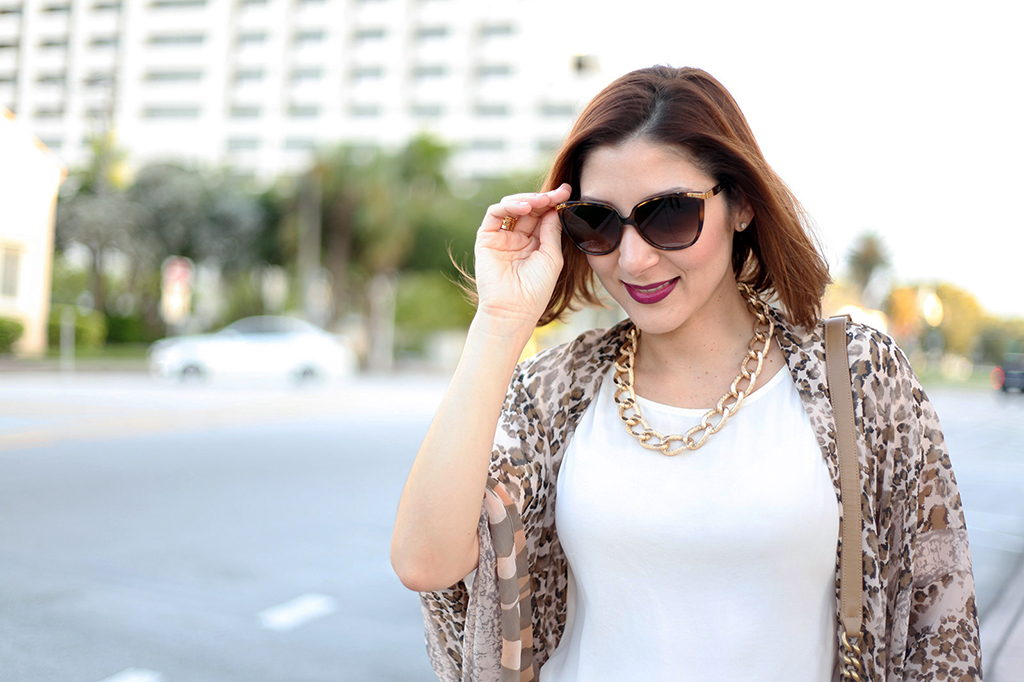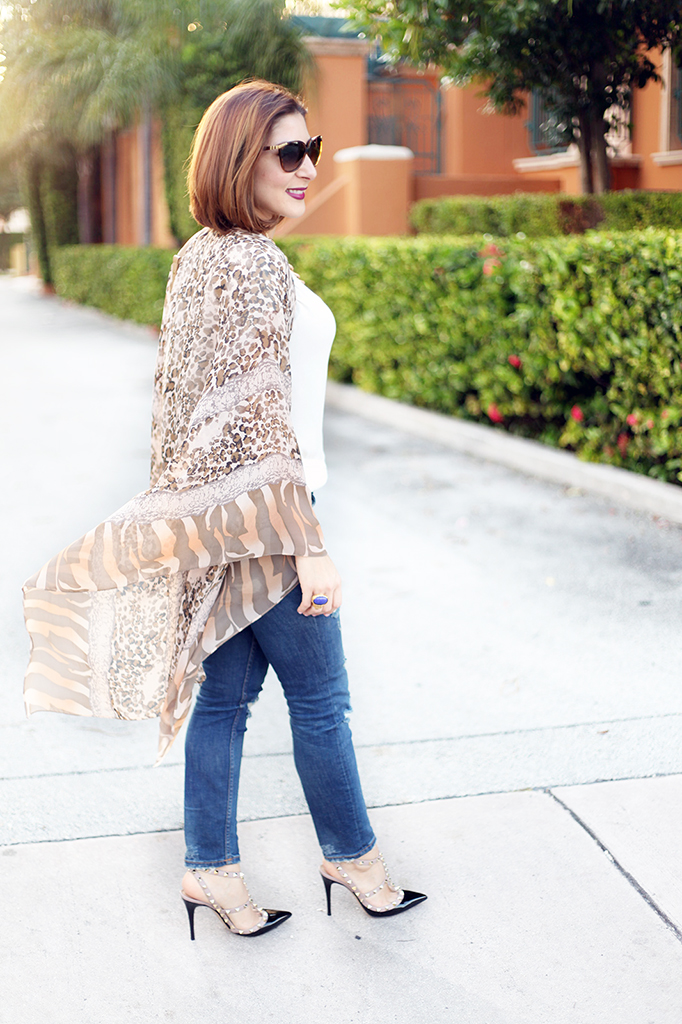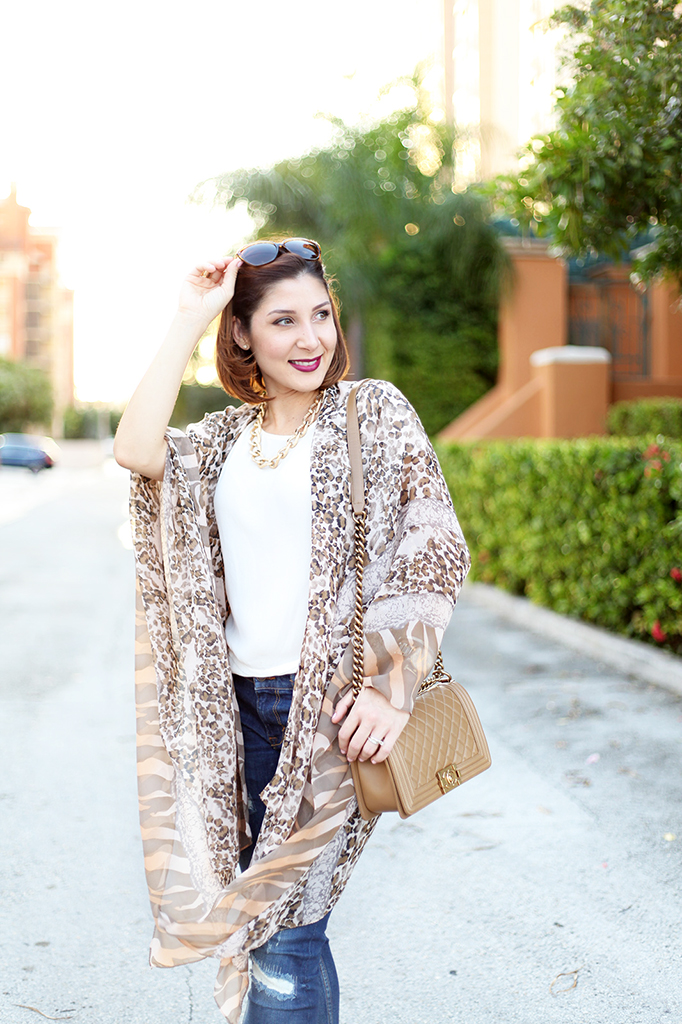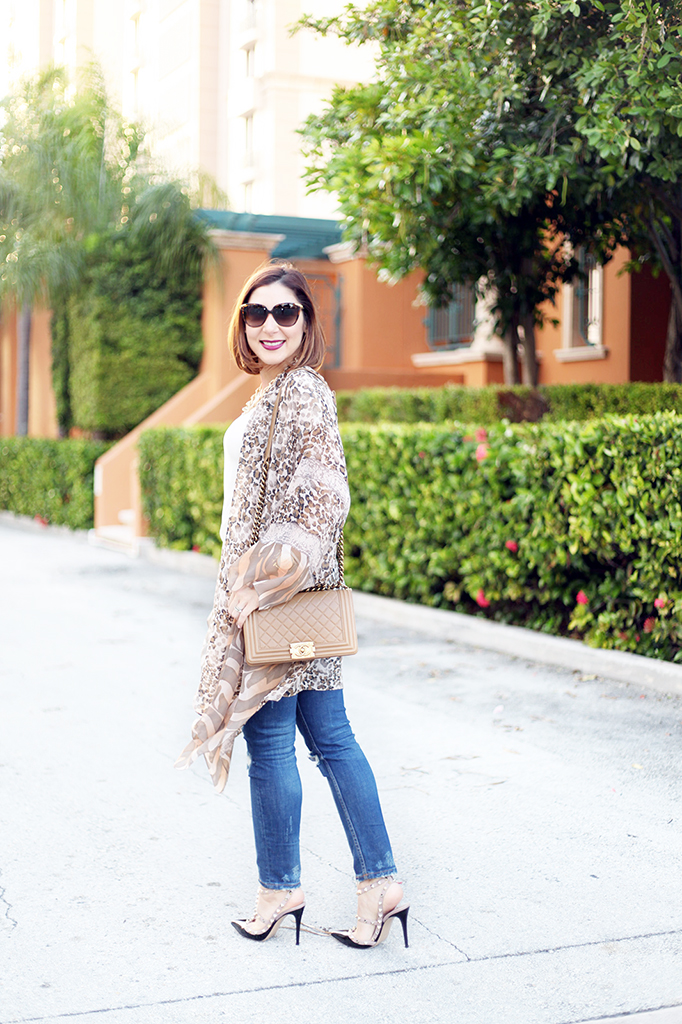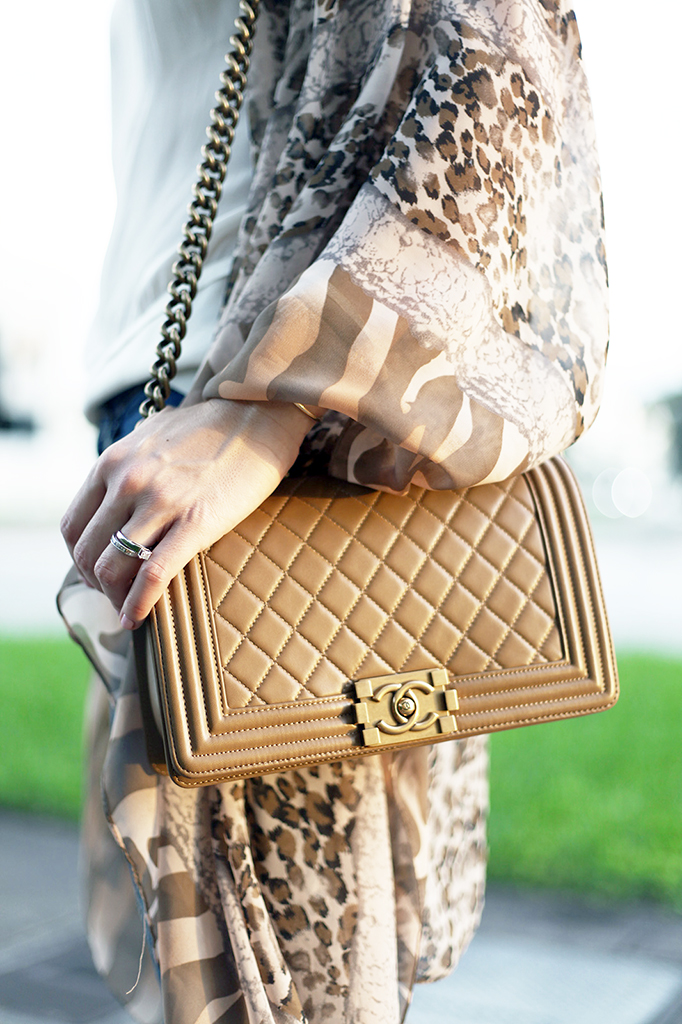 << KIMONO: Bebe (similar)   |   TOP: Zara (similar)    |     JEANS: Nordstrom (similar)     |     WATCH: Montblanc   |   NECKLACE: Nordstrom (similar)   |   BRACELET: Henri Bendel & Tiffany & Co.   |   RING: YSL (similar)   |   HANDBAG: Chanel Boy (similar)   |   SANDALS: Valentino   |   LIPSTICK:   Milani – Black Cherry  |   NAIL POLISH: Essie – Tying the Knotie     |   SUNGLASSES: D&G >>
As I've shared before here, being comfortable is one of my main priorities when wearing an outfit, especially when I know I will be out and about for most of the day. So for this post, I decided to style one my favorite kimonos. Even though the kimono trend has become everyone's favorite, many are uncertain of how to actually pull it off. My trick is to pair it with a lighter shade underneath, it can either be loose-fitting or snug (whichever you feel more comfortable with). And if you are going for the causal and relaxed look (like I did) a pair of jeans is the perfect touch.
Is there a piece of clothing in your closet you are hesitant to wear? Let me know in the comments below.

LOCURA DE QUIMONO: ESTAMPADO + JEANS
Como he compartido antes aquí, sentirse cómoda es una de mis principales prioridades al vestirme, especialmente cuando sé que voy a estar fuera de casa la mayor parte del día. En este post, decidí combinar uno de mis quimonos favoritos. A pesar de que la moda de los kimono se ha convertido en una de las favoritas de todos, muchos están dudosos de cómo vestirla. Mi truco es de combinarlo con una blusa de tono más claro, y puede ser bien holgada o ajustada (como se sienta más cómodo). Y si su propósito es de lucir casual con un aspecto relajado (como yo en esta ocasión) opte por unos jeans ¡ese es el toque perfecto!
¿Hay una pieza de ropa en su armario que no se atreven a vestir? Déjame saber a continación en los comentarios.