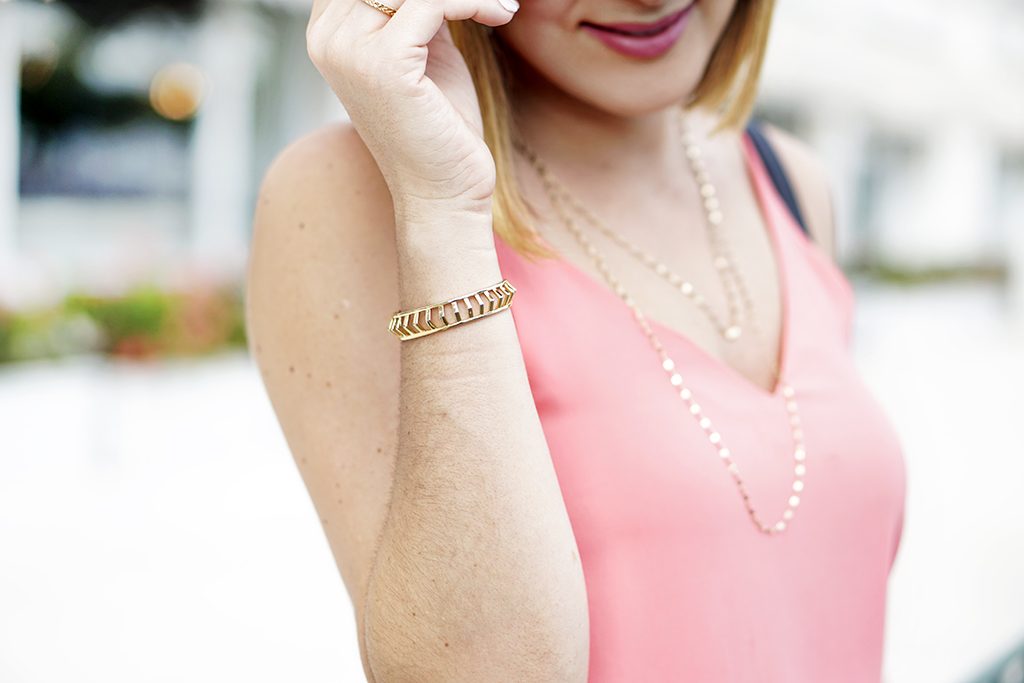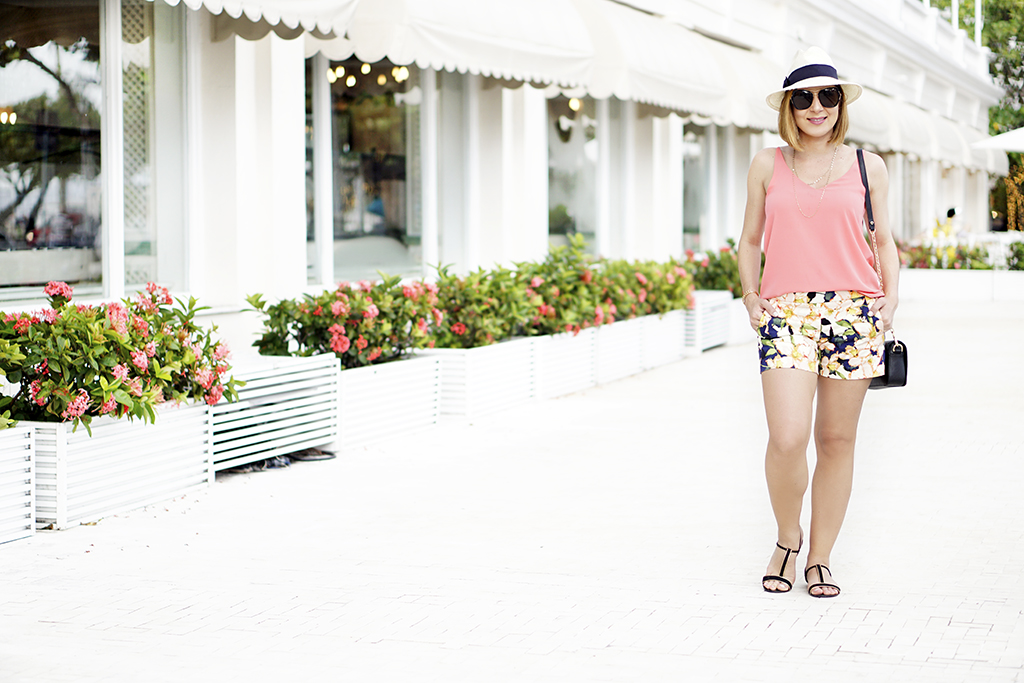 One of the best print to pack when traveling is florals. So don't forget your favorite floral shorts to travel for that next warm-climate vacation. floral shorts for traveling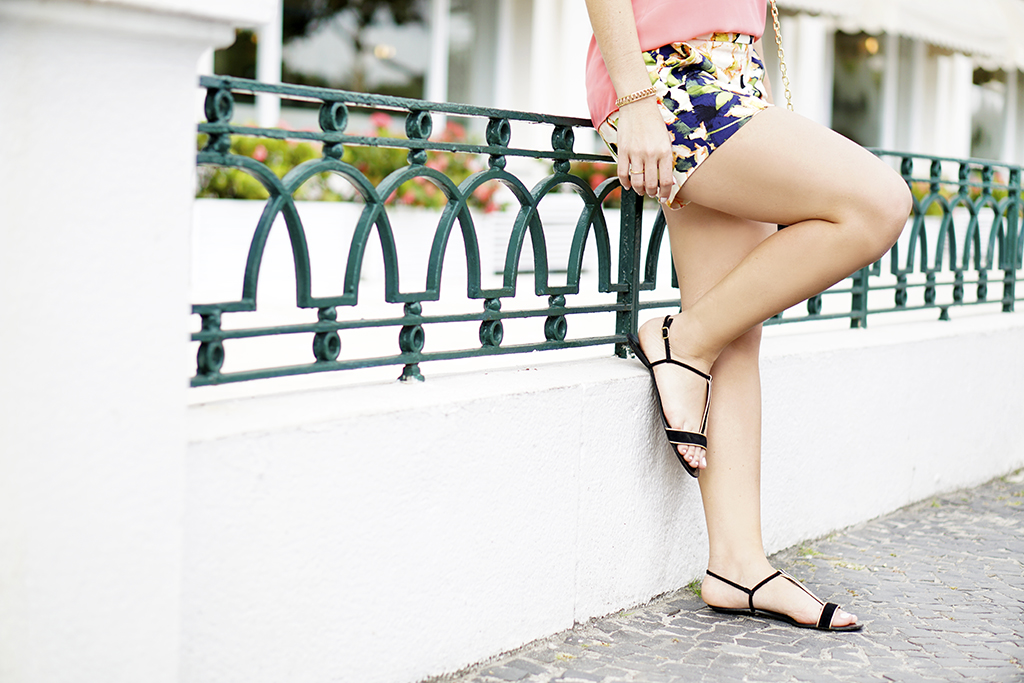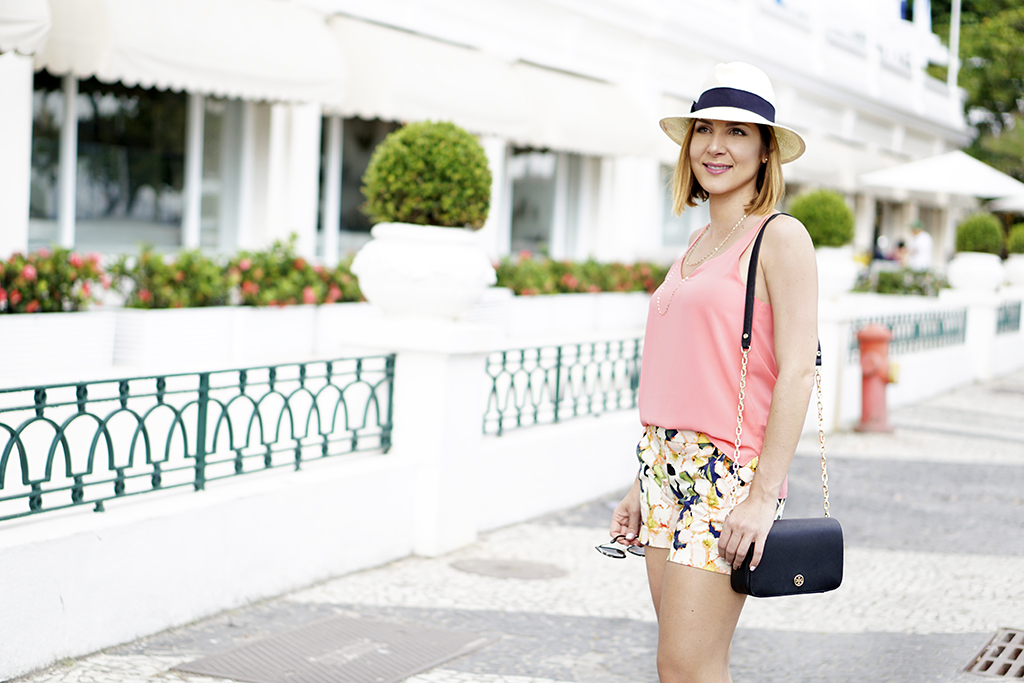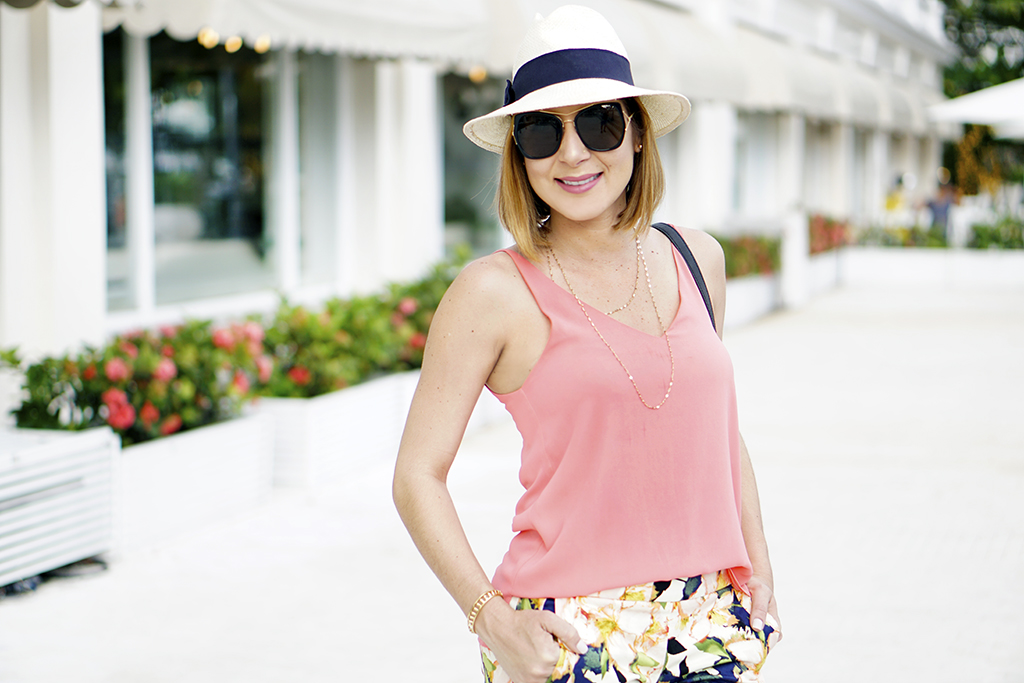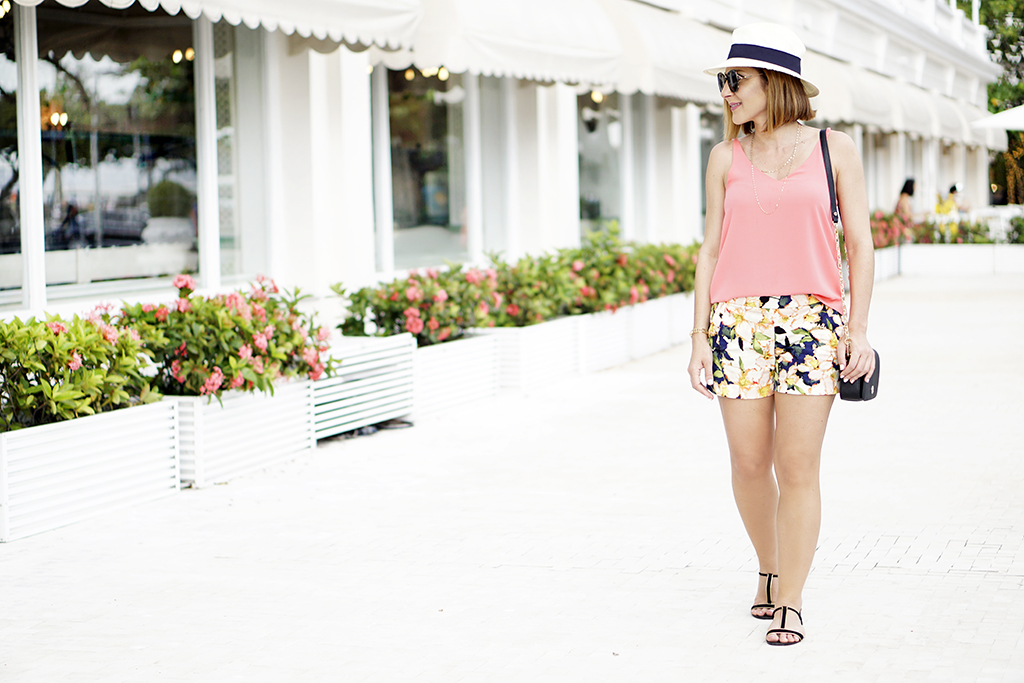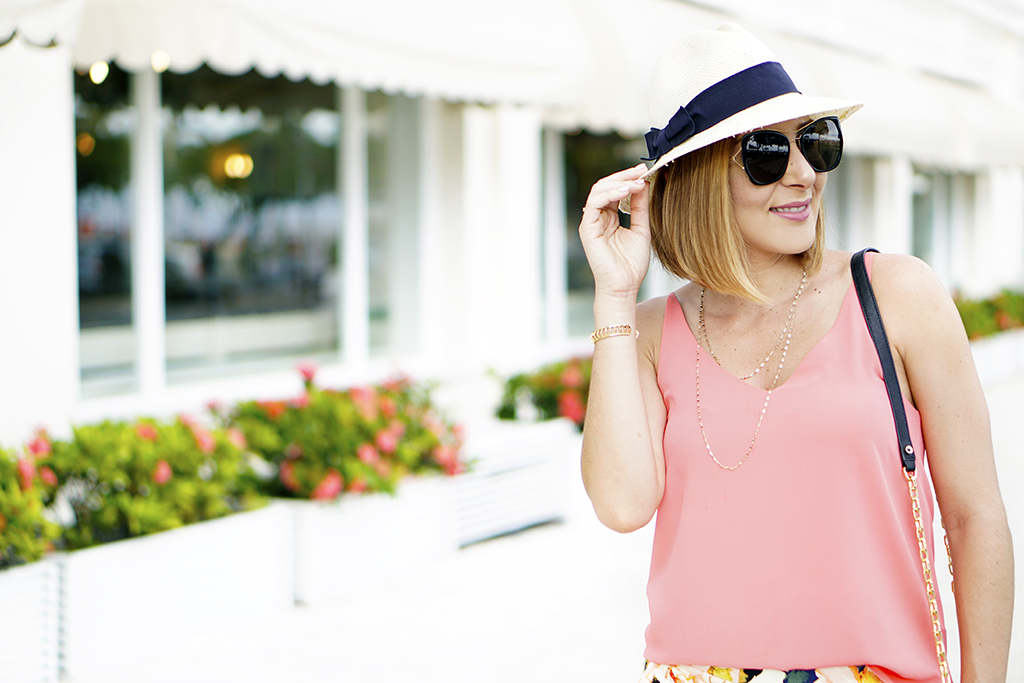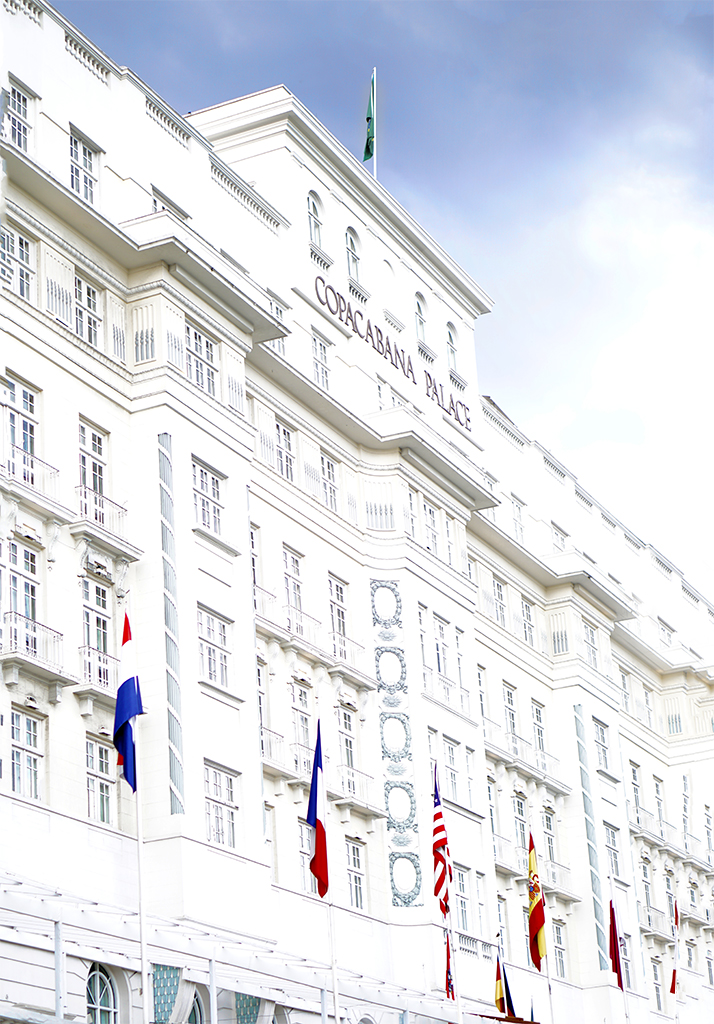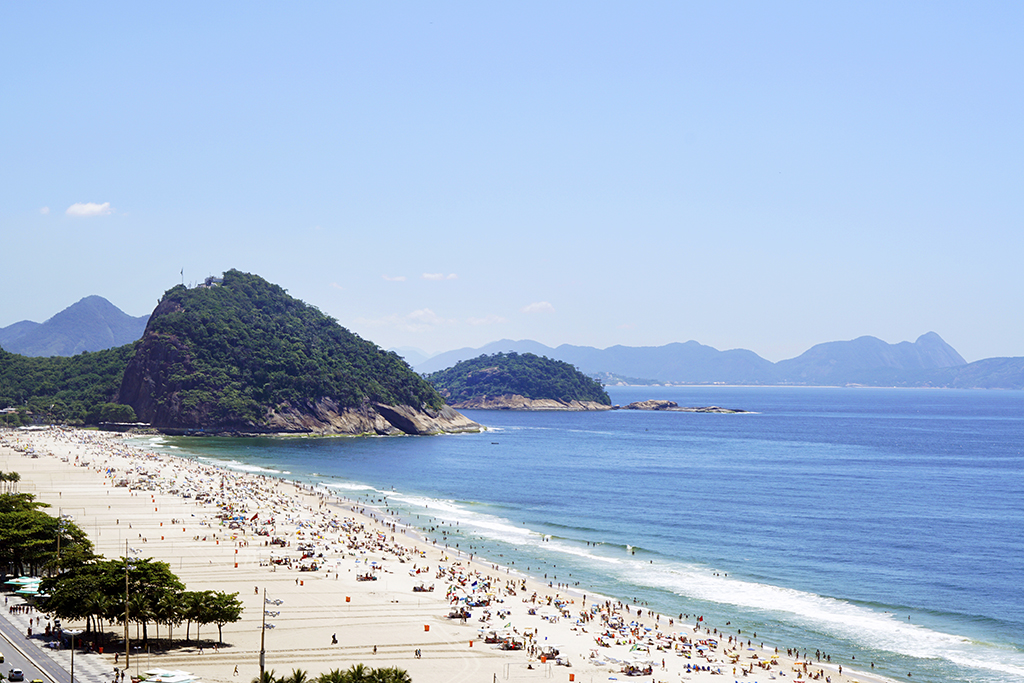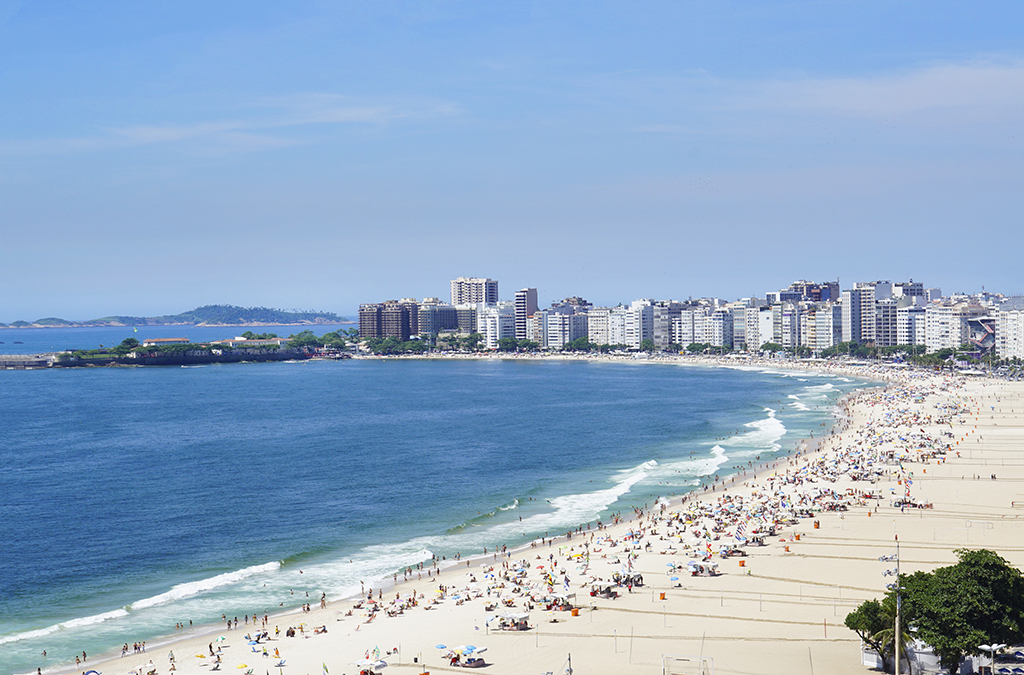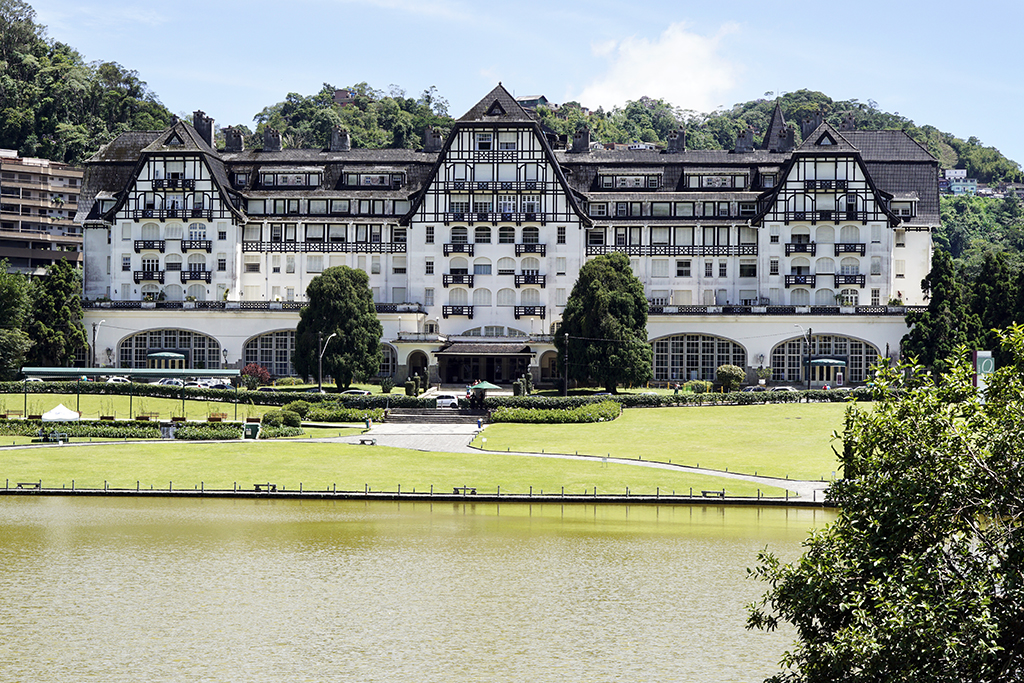 TOP: Nordstrom (other colors here) || SHORTS: The Limited (similar here) || HANDBAG: Tory Burch (very similar here) || HAT: J.Crew Factory (similar here and here) || RING: c/o Mejuri (similar option here) || BRACELET: BaubleBar (part of this set) || NECKLACE: Nordstrom (similar here and here) || SUNGLASSES: Givenchy || SANDALS: Zara (similar here, here and here) || NAIL POLISH: OPI || LIPSTICK: c/o BiteBeauty 'Macaroon'
Hi loves!
You know what time it is? It's time to share my last outfit post from my recent trip to Rio de Janeiro. Next stop is Argentina so stay tuned for that. And if you want to see my other travel stories from Rio, you can do so here and here.
During our third day of sightseeing, we decided to visit the town of Petropolis. It is nestled among forested hills, within beautiful valleys and rivers; and because of its desirable weather, it makes it a popular winter holiday spot for locals and tourists alike. It is located about 42 miles (1.5 hours) from Rio and it is also known as The Imperial City. Not only because it was the summer residence of the Brazilian Emperor and aristocrats in the 19th century but it was the official capital during the first Brazilian republic (between 1894 and 1902). The town has a large German influence. You can see it in its architecture, food and culture, due to the German immigration in 1837. In fact, it is the second largest beer production center in the country and the headquarters of a major Brazilian brewery company.
The summer palace, which is the main attraction, specializes in imperial history and memorabilia. The well-preserved building has a collection of royal exhibits as well as a 3.7 lbs. diamond and pearl studded crown. It was truly interesting walking through the hallways, dining rooms, bedrooms, music and study rooms and admire the overwhelming historical significance. Imagining how many important figures walked, ate, slept and laughed in its interior.
As for my look, I opted for another pair of shorts and my most versatile cami, that I may or may not have it in 4 other colors. You don't believe me? the proof is here, here and here. It's incredibly comfortable, it's perfect for traveling since it barely wrinkles, you can easily layer it, and the variety of colors is always a plus. This cami is absolutely one of my best purchases of 2016!
Is there a historical place you'd love to visit? Let me know below…

PANTALONES CORTOS FLOREADOS + BLUSA DE TIRANTES
¡Hola mis amores!
¿Saben que hora es? Es hora de compartir mi último outfit de mi reciente viaje a Río de Janeiro. La siguiente parada es Argentina, así que estén atentos para eso. Y si desean ver mas sobre mi viaje a Río, pueden hacerlo aquí y aquí.
Durante nuestro tercer día de turismo, decidimos visitar la ciudad de Petrópolis. Esta ciudad está ubicada entre colinas boscosas, dentro de hermosos valles y cerca de varios ríos. Por de su codiciado clima, es un lugar popular de vacaciones para los locales y turistas por igual. Se encuentra a unas 42 millas (67 km) y 1.5 horas de Río y también se conoce como la ciudad imperial. No sólo porque era la residencia de verano del emperador brasileño y los aristócratas en el siglo XIX, sino que fue la capital oficial durante la primera república brasileña (entre 1894 y 1902). La ciudad tiene una gran influencia alemana. La arquitectura, la gastronomía y la cultura lo demuestra gracias a la inmigración alemana en 1837. De hecho, es el segundo centro de producción de cerveza más grande del país y la sede de una importante empresa cervecera brasileña.
El palacio de verano, que es la principal atracción de la ciudad, se especializa en la historia imperial y objetos de interés. El edificio, cual es muy bien conservado, tiene una colección de objetos históricos, así como un diamante de 1.7 kg y una corona de perlas. Fue realmente interesante caminar a través de los pasillos, comedores, dormitorios, habitaciones de música y admirar su importancia histórica. Imagínense cuántas figuras importantes caminaban, comían, dormían y reían en su interior.
En cuanto a mi look, opté por otro par de pantalones cortos y esta versátil blusa, que tengo en otros 4 colores. ¿No me creen? La prueba está aquí, aquí y aquí. Es increíblemente cómoda, perfecta para viajar ya que apenas se arruga, se puede fácilmente combinar con chaquetas o abrigos, y la variedad de colores es siempre una ventaja ¡Esta blusa es absolutamente una de mis mejores compras de 2016!
¿Hay un lugar histórico que les gustaría visitar? Déjenme saber a continuación…