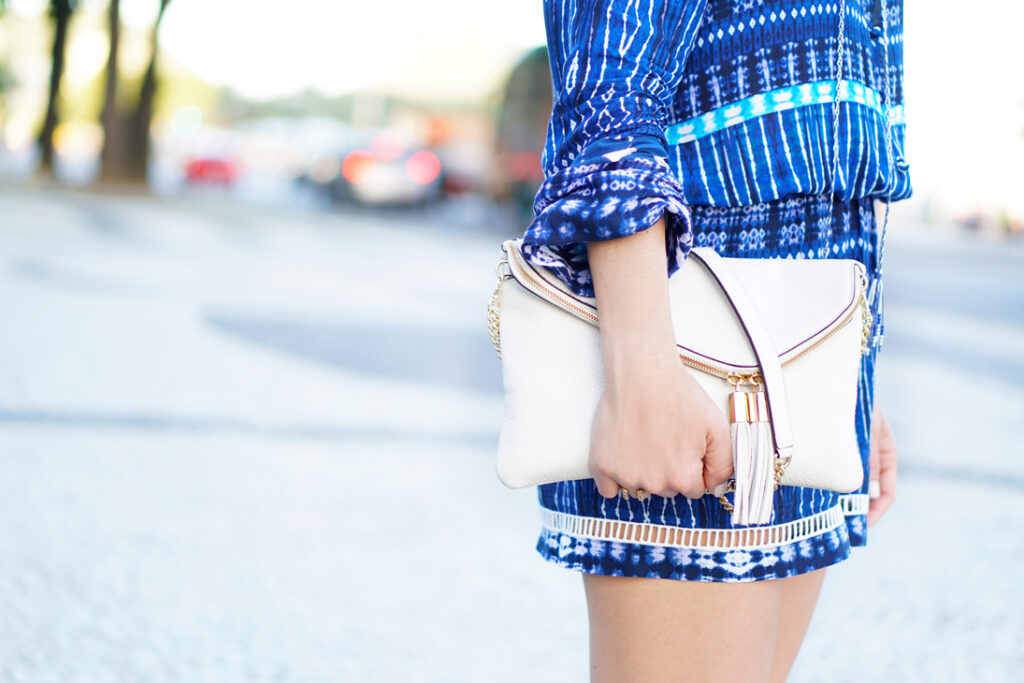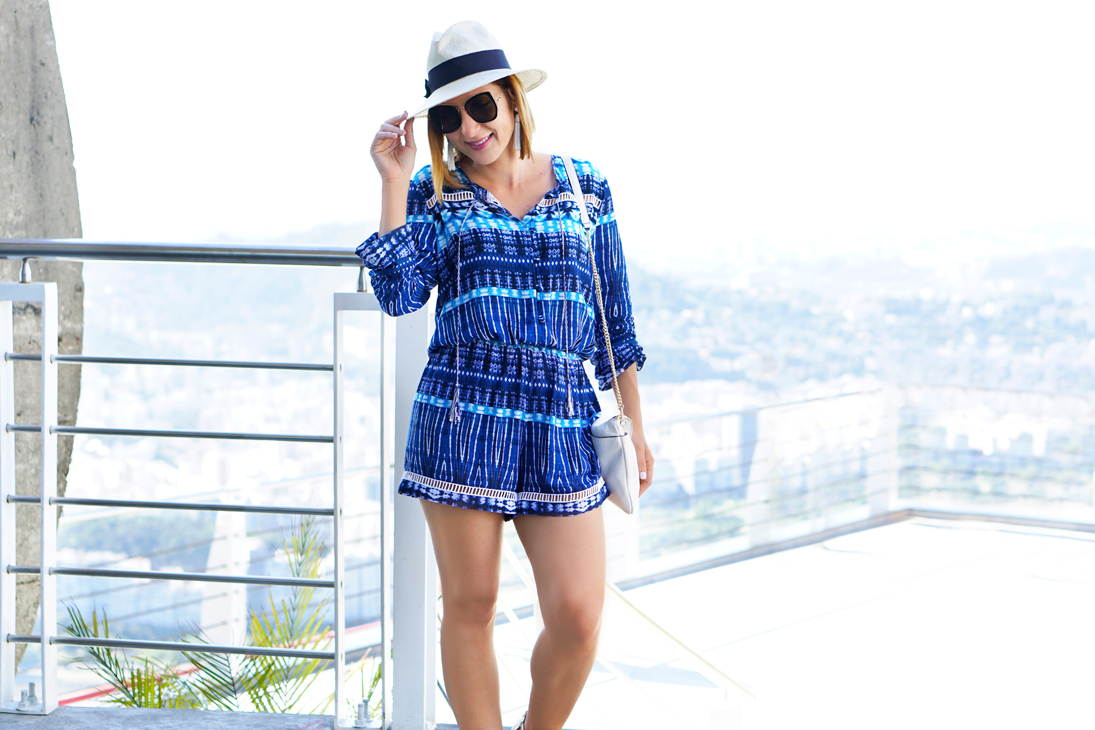 With the warmer climate of Brazil, a comfy and casual look is a must. That is why this romper the perfect travel outfit for Rio de Janeiro.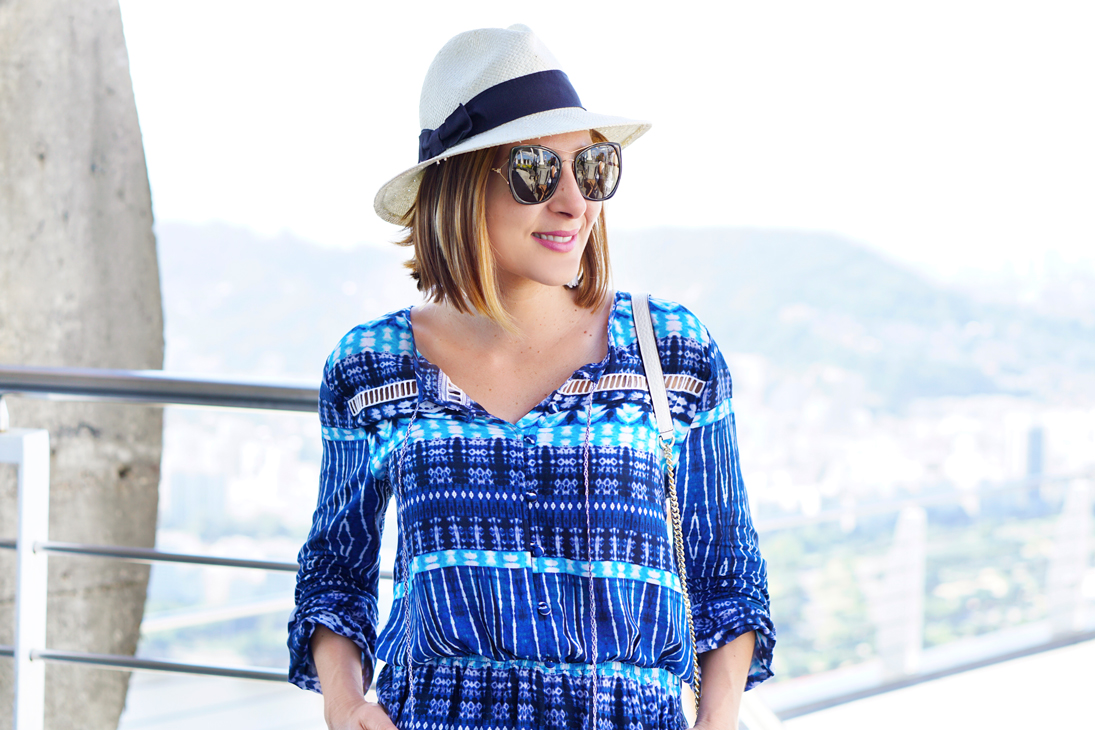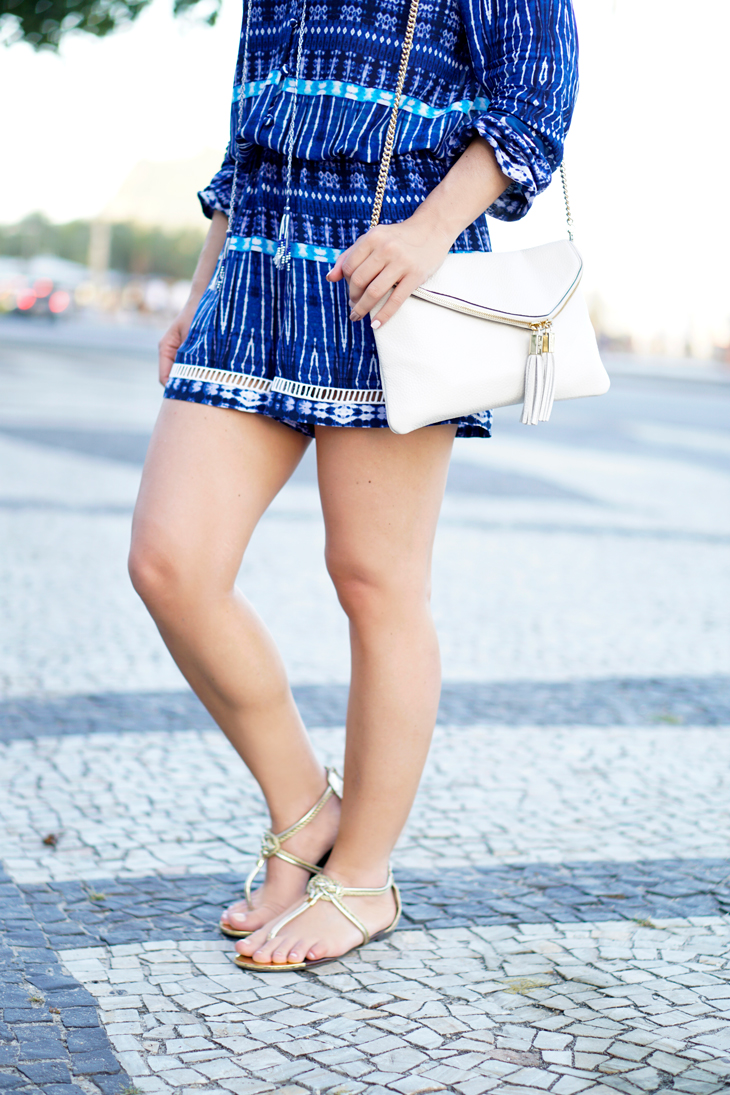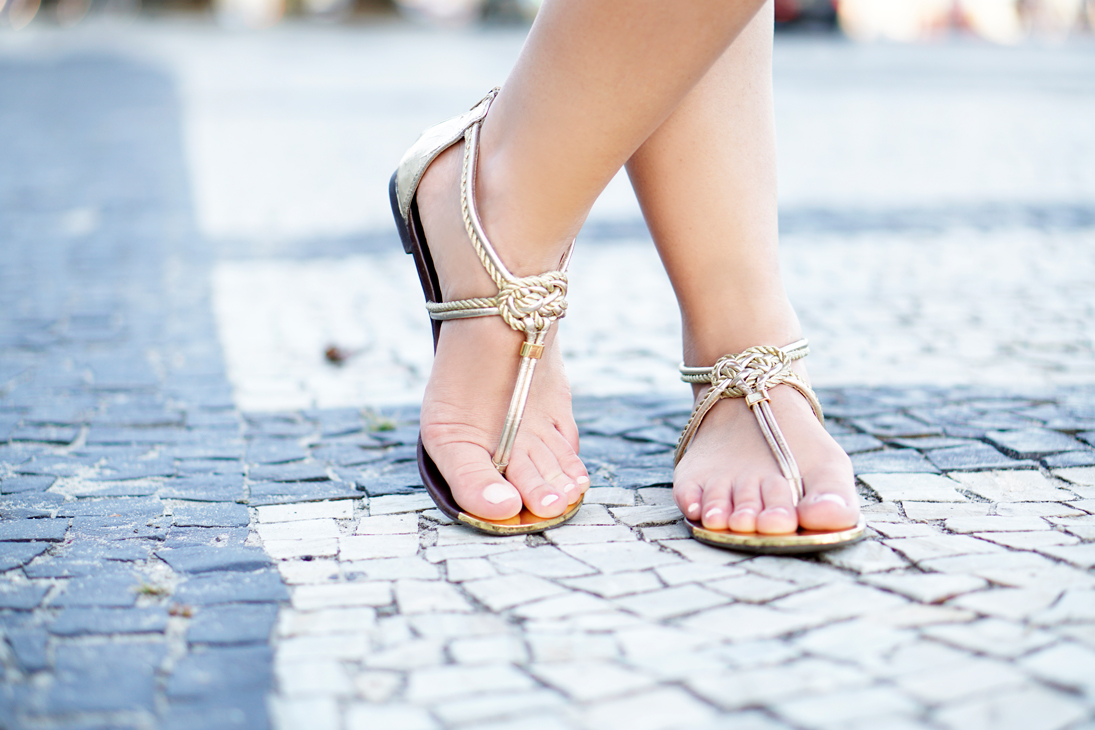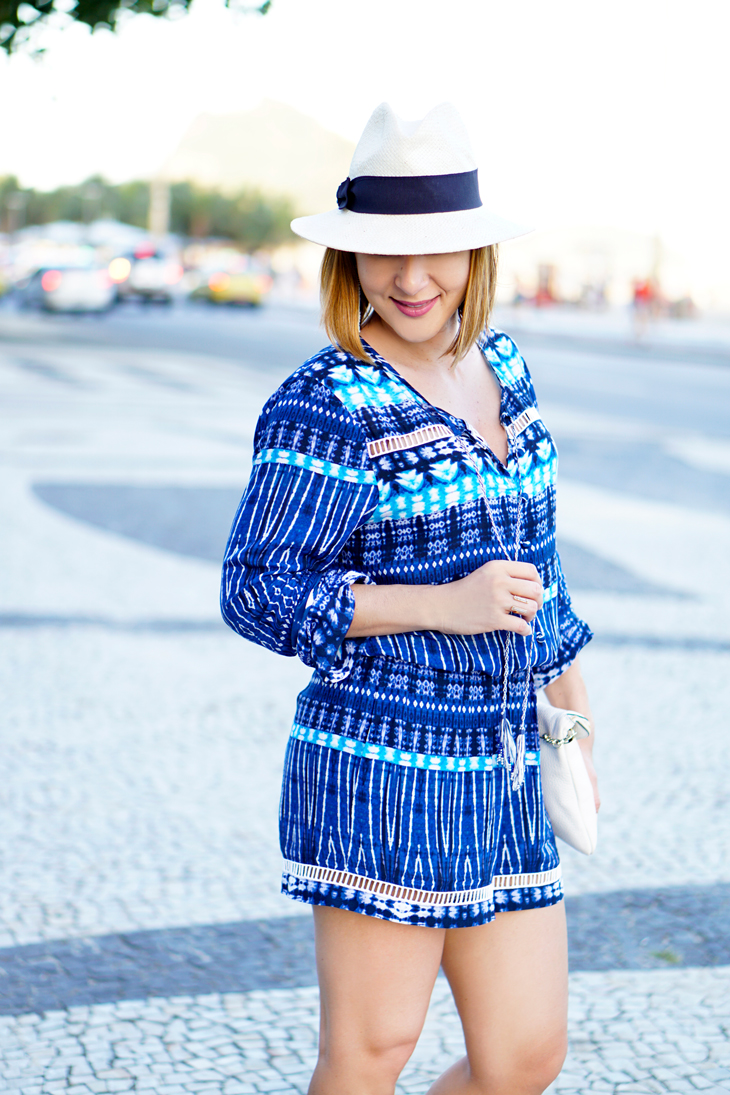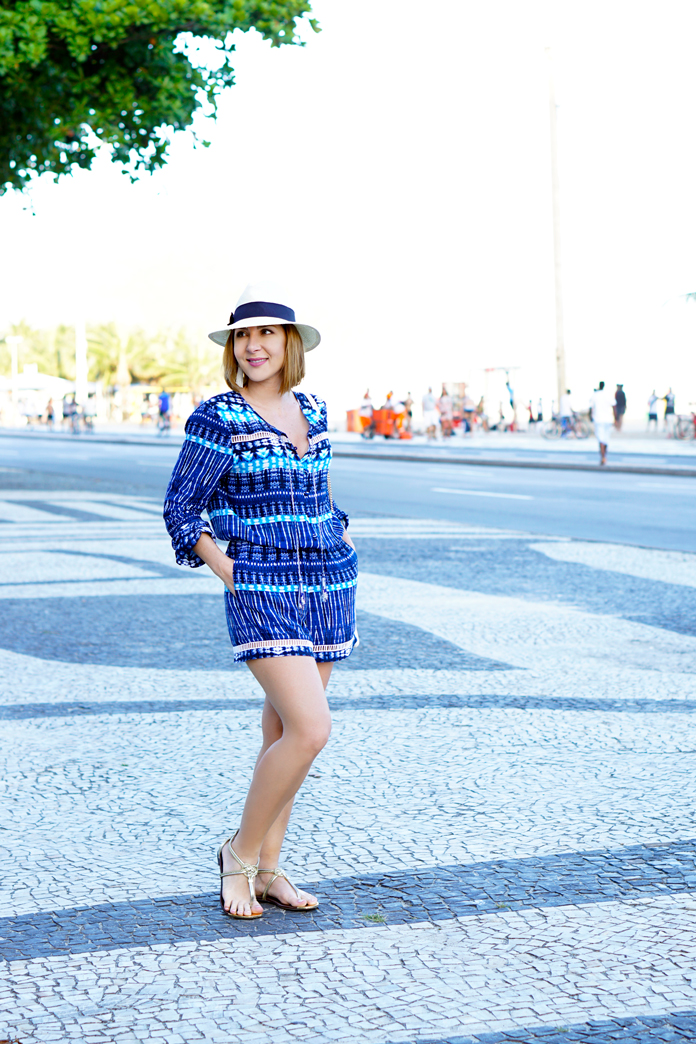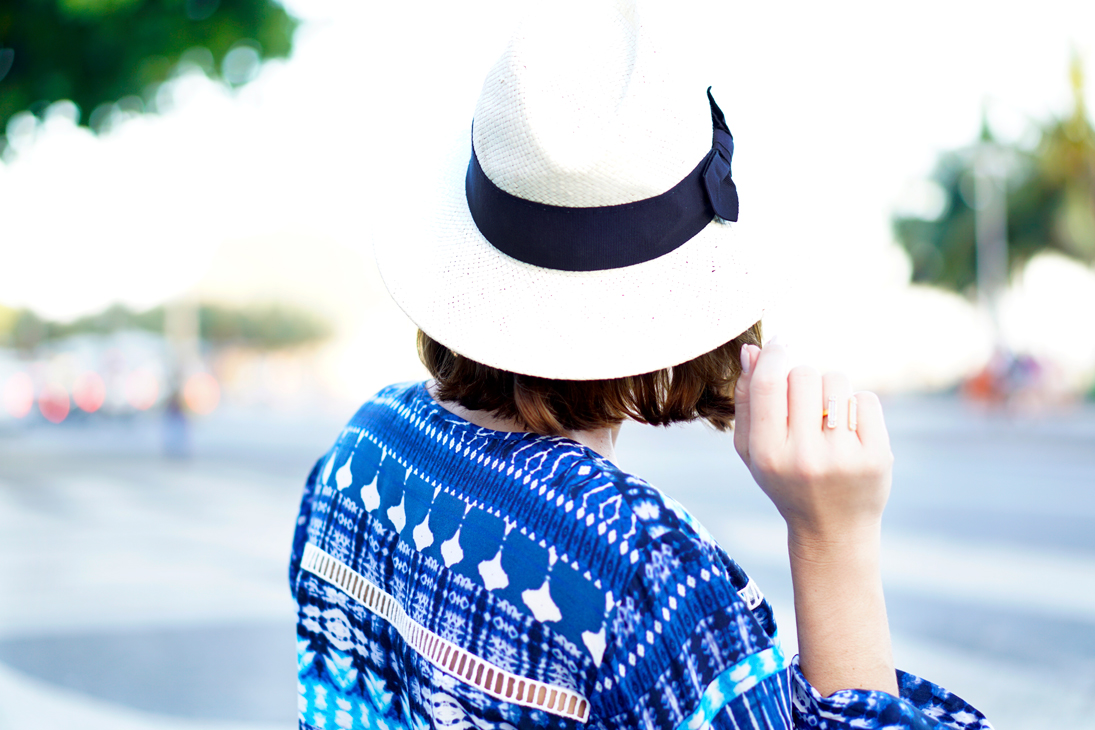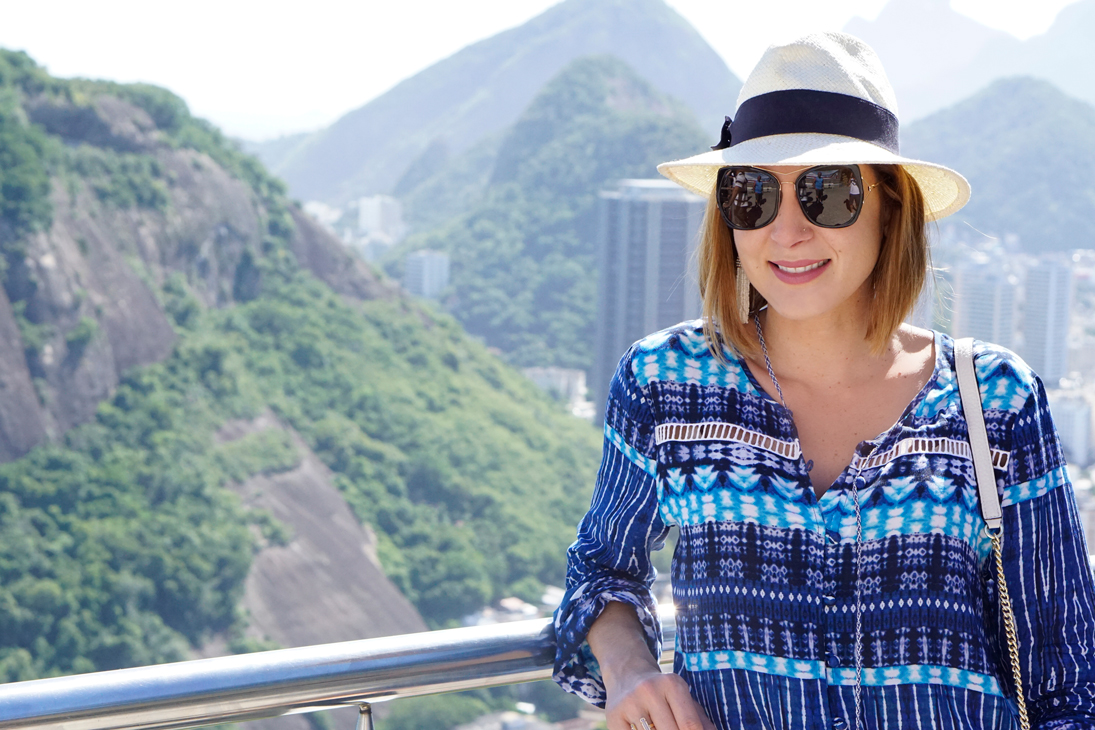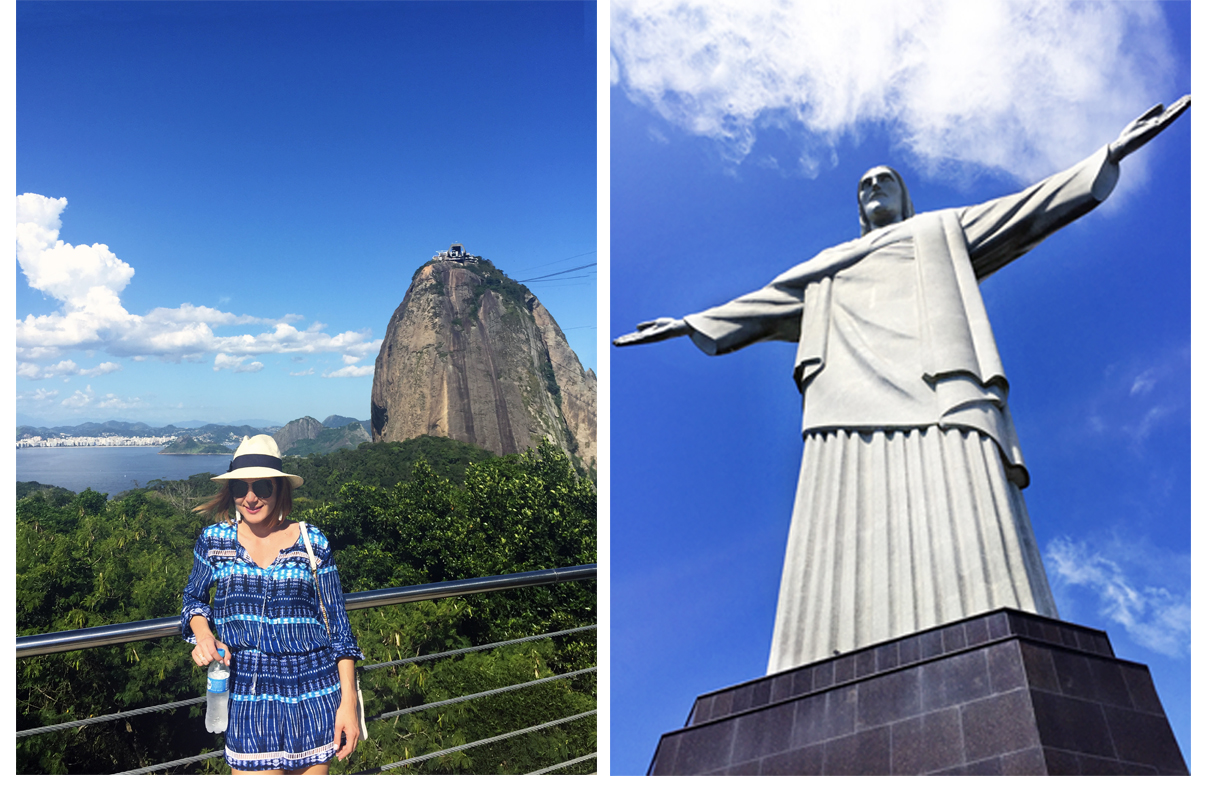 ROMPER: c/o Green Dragon (similar here) || HANDBAG: Henri Bendel (available in 5 colors) || HAT: J. Crew Factory (exact one here and here) || RING: BaubleBar (similar option here) || EARRINGS: BaubleBar (affordable option here) || SANDALS: Nordstrom (similar here, here and here) || NAIL POLISH: OPI || LIPSTICK: c/o BiteBeauty 'Macaroon'
Happy Wednesday loves!
Now that I have unpacked, organized and completely settled in at home, it is time for share my travel story from our trip to South America. Our first stop was Brazil, but before I begin, I want to share a story which I sort of mentioned in this Instagram post. During our first trip abroad, something interesting happened; we were seriously bitten by the travel bug. When we arrived home from that trip, we were eager to plan the next one, and while doing research we realized we wanted to visit the New Seven Wonders of the World (which are Great Wall of China, Machu Picchu in Peru, Chichen Itza in Mexico, The Colosseum in Rome, Taj Majal in India, Petra in Jordan, and Christ the Redeemer Statue in Rio de Janeiro). Today, I feel beyond fortunate to have been able to fulfill that crazy dream we had a few years ago as newlyweds, and can't wait to continue to experience the rest of the world.
The weather in Rio was beyond perfect (it is summer now in the southern hemisphere), the people extremely hospitable and the sights were mesmerizing. We visited for 4 nights and stayed at Astoria Palace Copacabana; incredible location and very friendly staff. This day, we visited Sugar Loaf Mountain and our seventh wonder, Christ the Redeemer. The statue's design is Art Deco, and is 98 feet tall, not including its 26 feet pedestal and weighs 635 metric tons. It is located at the peak of the 2,300 foot-mountain of Corcovado in the Tijuca Forest National Park overlooking the city of Rio. As you can imagine the views are breathtaking, making it truly an unforgettable and incredible experience.
Later we headed to Pão de Açúcar (Sugarloaf Mountain), which is at the mouth of Guanabara Bay. It rises 1,229 feet above the harbor and it is known worldwide for its cableway and impressive panoramic views of the city. To reach the summit of the mountain, you have to take two cable cars which provide a 360-degree view of all Rio. And the ride only takes about 3-5 minutes! The views are so worthwhile, that we returned on another day to appreciate the beautiful sunset.
As for my look, I decided to pack very comfortable pieces and shoes (you will see more in the upcoming posts). And let's not forget about my trusty Panama hat, which I literally didn't take off. Not only because I love pairing it with casual summer looks, but because it protects me against the sun's harmful rays.
Until next post, where I will share more about our experience in Rio de Janeiro.

ENTERIZO CON ESTAMPADO TRIBAL + SOMBRERO ESTILO PANAMÁ
¡Feliz miércoles mis amores!
Ahora que he desempacado, organizado y estoy completamente asentada en casa, es hora de compartir mí sobre nuestro viaje a Sur América. Nuestra primera parada fue Brasil, pero antes de comenzar, quiero compartir una historia que mencioné en este post de Instagram. Durante nuestro primer viaje al extranjero, sucedió algo interesante; nos picó el bichito de viajar. Cuando llegamos a casa de ese viaje, estábamos ansiosos por planear el siguiente, y mientras investigábamos nuestro próximo destino nos dimos cuenta que queríamos visitar las Nuevas Siete Maravillas del Mundo (que son: Gran Muralla de China, Machu Picchu en Perú, Chichén Itzá en México, el Coliseo de Roma, Taj Majal en la India, Petra en Jordania y la estatua del Cristo Redentor en Río de Janeiro). Hoy, me siento afortunada de haber podido cumplir ese sueño loco que tuvimos hace unos años como recién casados, y no puedo esperar para seguir conociendo el resto del mundo.
El clima en Río fue más que perfecto (es verano ahora en el hemisferio sur), la gente muy acogedora y las vistas eran fascinantes. Visitamos por 4 noches y nos alojamos en Astoria Palace Copacabana; su ubicación increíble y un personal muy amable. Este día, visitamos la Montaña de Pan de Azúcar y nuestra séptima maravilla, el Cristo Redentor. El diseño de la estatua es Art Deco, y es de 98 pies (30 metros) de alto, sin incluir su pedestal de 26 pies (8 metros) y pesa 635 toneladas métricas. Se encuentra en el pico de la montaña Corcovado cual mide 2,300 pies de altura localizada en el Parque Nacional del Bosque de Tijuca con vistas a la ciudad de Río de Janeiro. Como pueden imaginar, las vistas son impresionantes, por lo que es realmente una experiencia inolvidable e increíble.
Luego nos dirigimos al Pão de Açúcar (Pan de Azúcar), que se encuentra en la desembocadura de la Bahía de Guanabara. Se eleva 1,229 pies sobre el puerto y es conocida en todo el mundo por su teleférico e impresionantes vistas panorámicas de la ciudad. Para llegar a la cumbre de la montaña, hay que tomar dos teleféricos que ofrecen una vista de 360 grados de todo Río. Y el viaje sólo tarda unos ¡3-5 minutos! Las vistas son tan impresionantes, que regresamos en otro día para apreciar la belleza del atardecer.
En cuanto a mi look, decidí empacar piezas y zapatos muy cómodos (verán más en los próximos posts). Y no olvidemos mi fiel sombrero, que literalmente use en casi todo el viaje. No sólo porque me encanta combinarlo con looks casuales de verano, sino porque me protege contra los rayos del sol.
Hasta el próximo post, donde compartiré más sobre nuestra experiencia en Río de Janeiro.