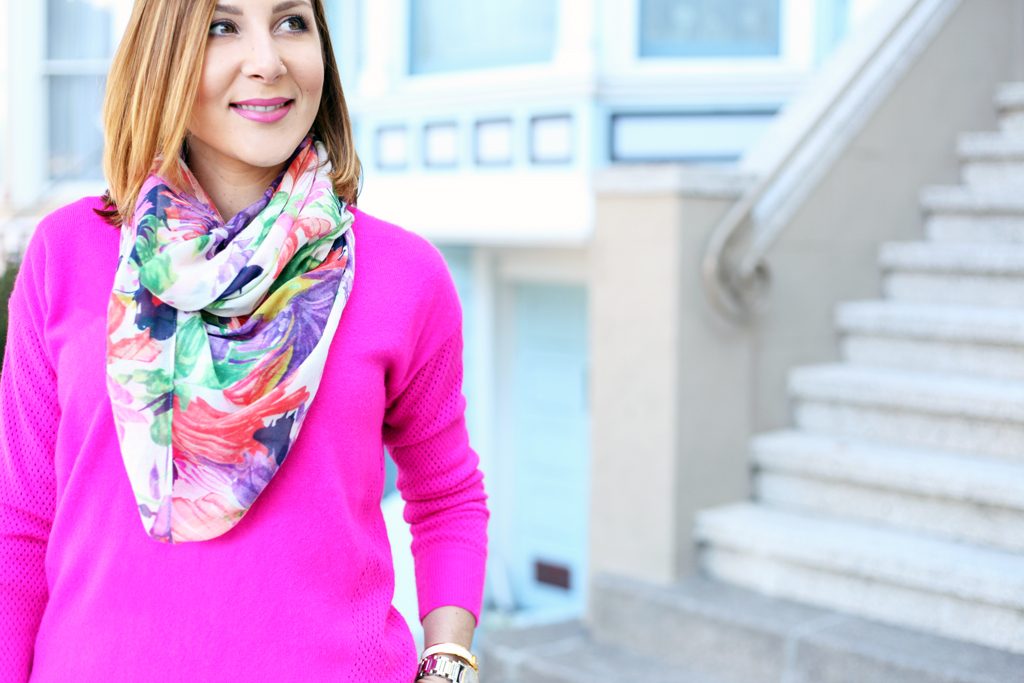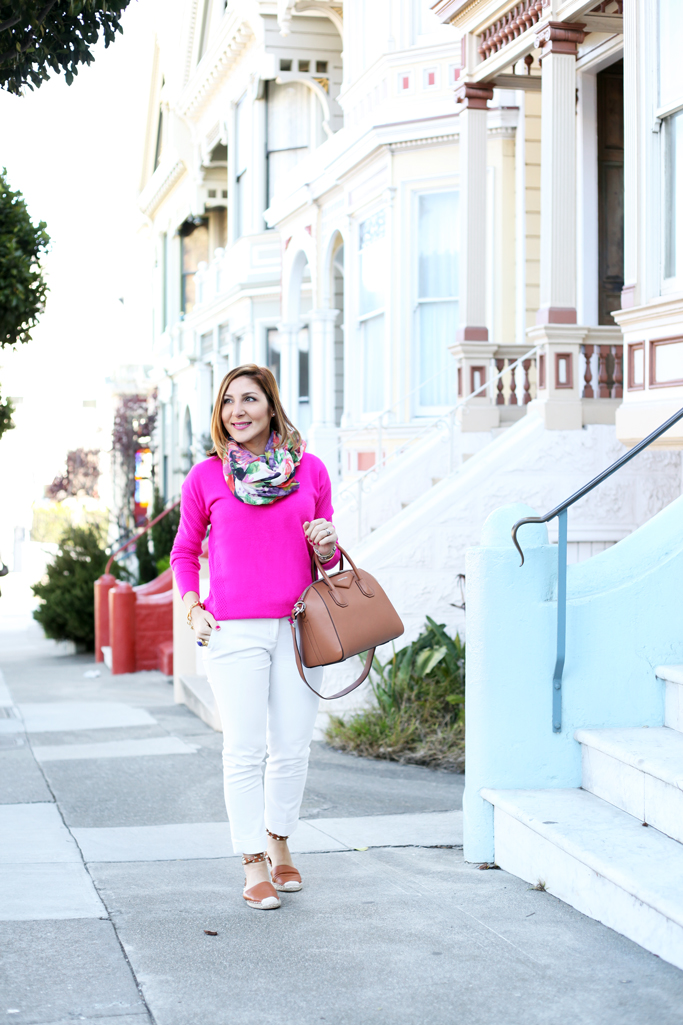 How to look chic and trendy while you travel. Chic and trendy travel outfit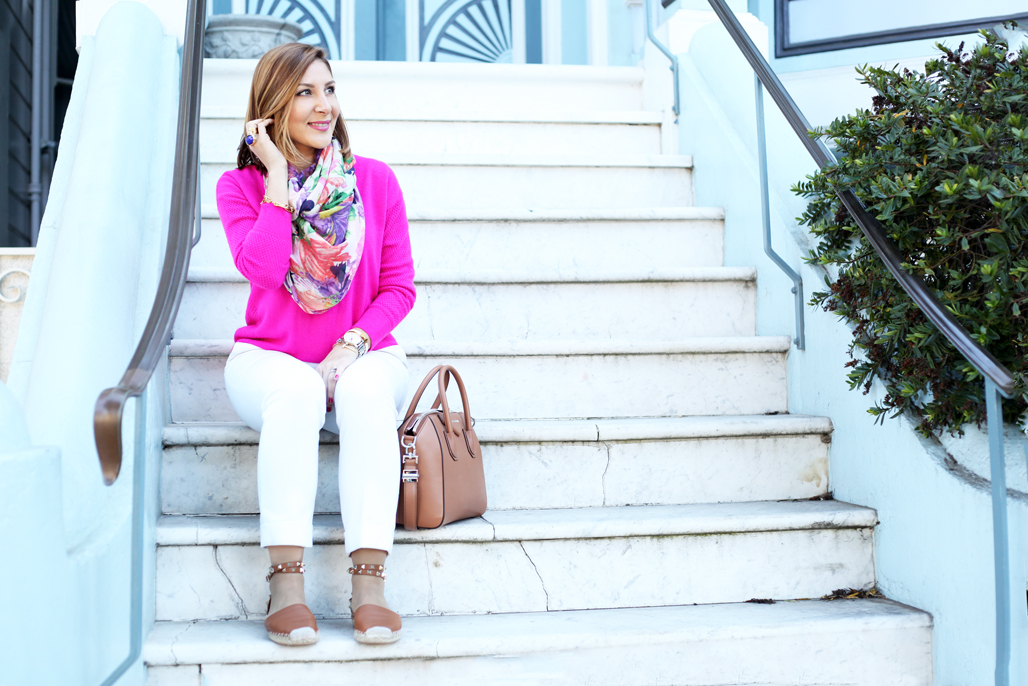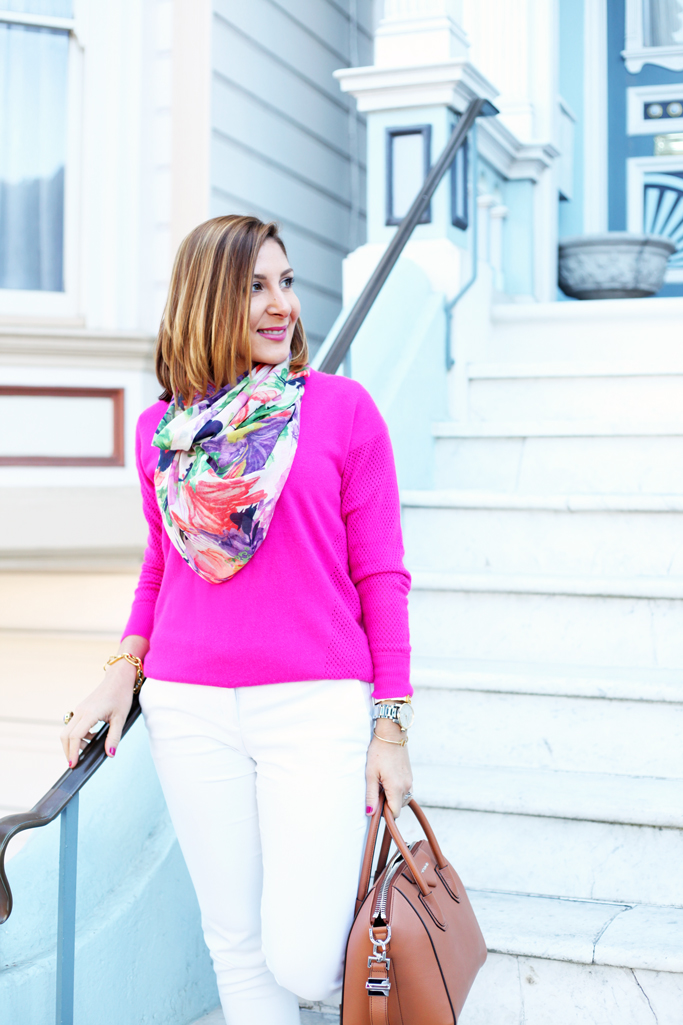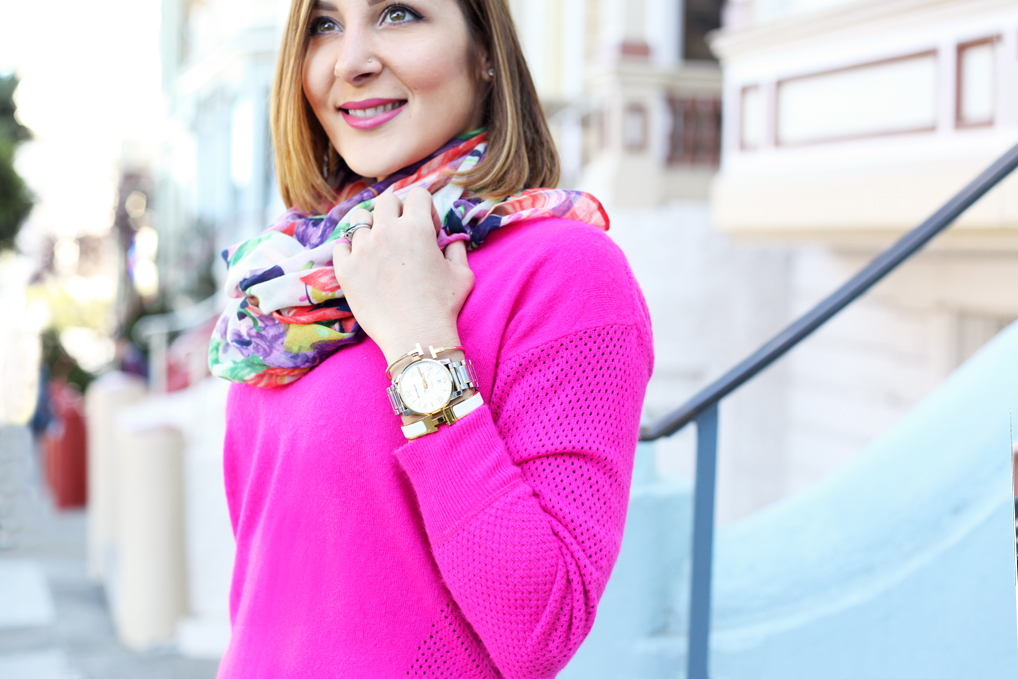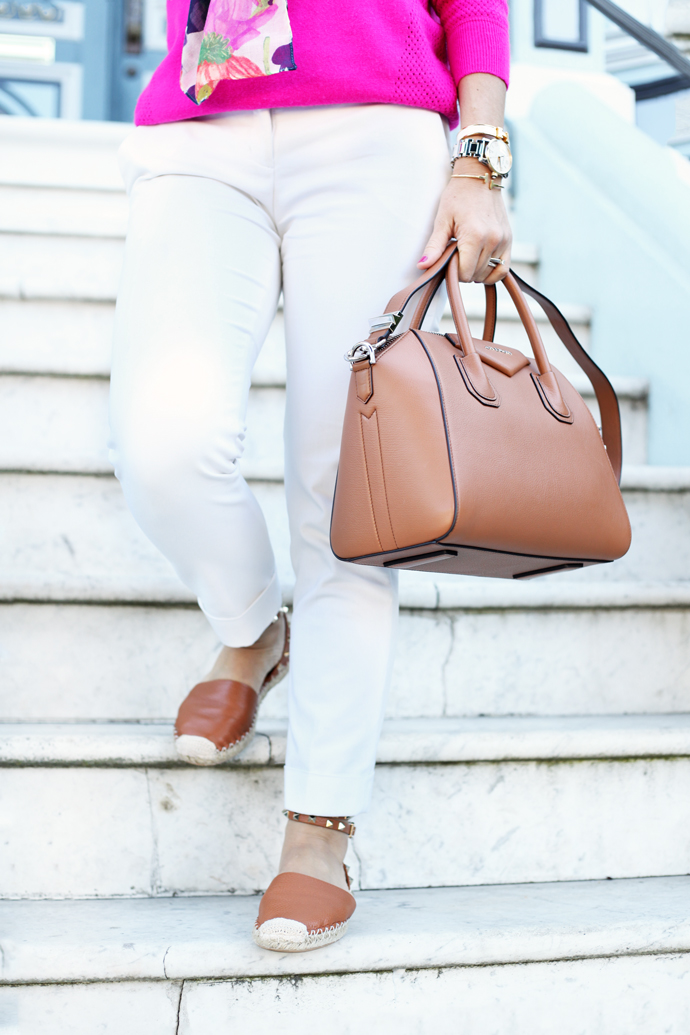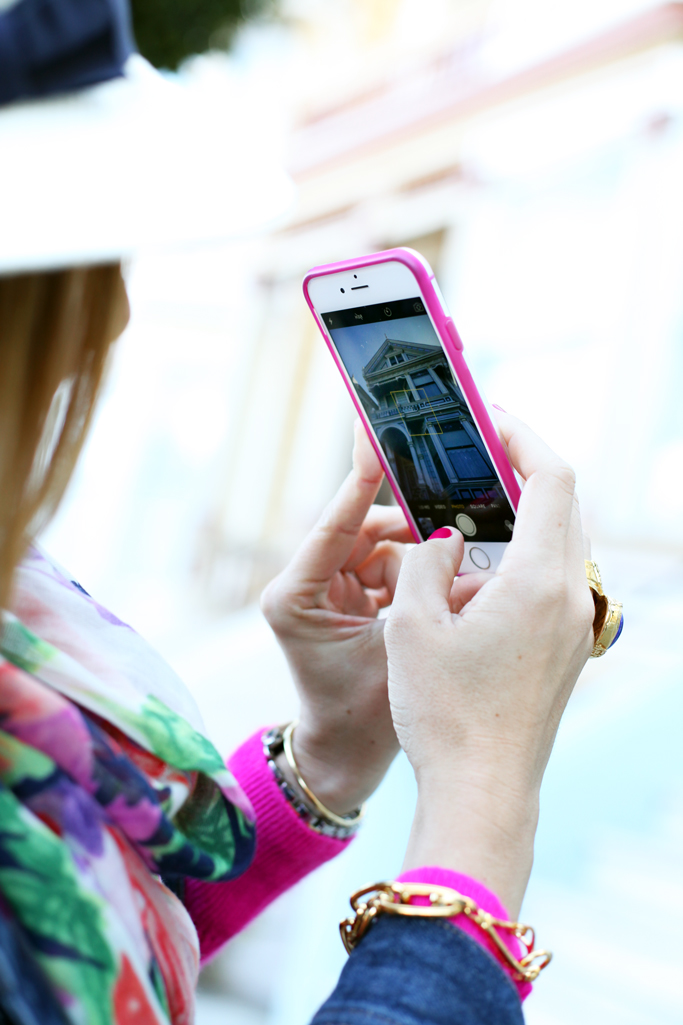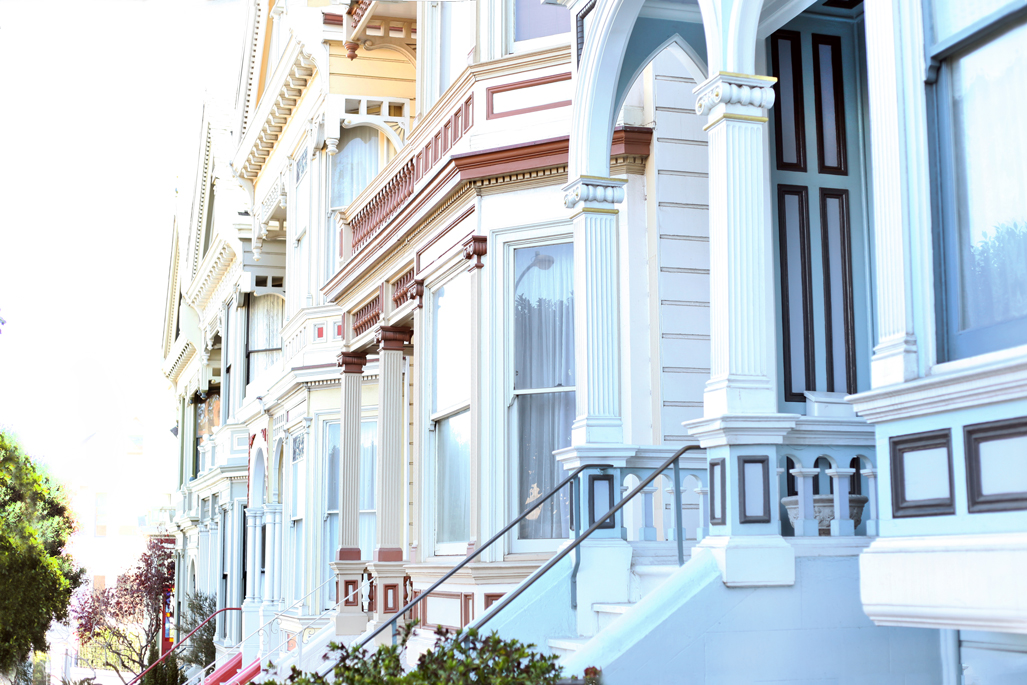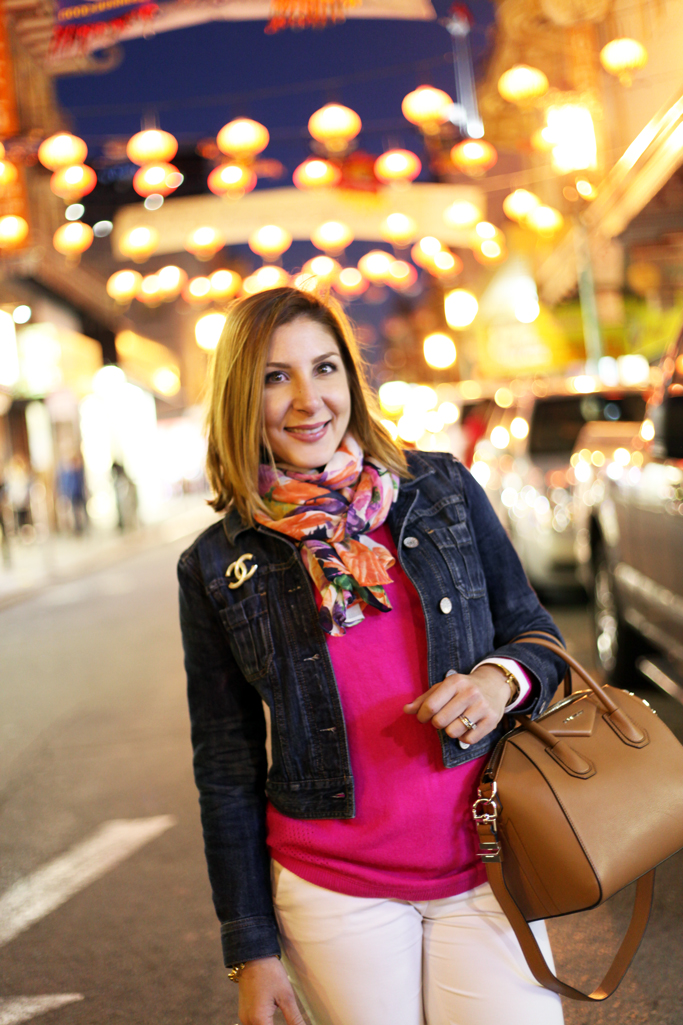 << SWEATER: Nordstrom (similar, similar) | TROUSERS: Express | DENIM JACKET (last photo): Express | WATCH: Montblanc 'Timewalker' (affordable version) | BRACELET: Henri Bendel (similar), Hermès 'Clic Clac H' (affordable option) and Tiffany & Co. 'T-Wire' (affordable option) | RING: YSL 'Arty' (similar) | BROOCH (last photo): Chanel (similar, affordable option) | HANDBAG: Givenchy 'Antigona' (affordable option) | SCARF: J.Crew Factory (similar) | ESPADRILLES: Valentino 'Rockstud Leather Ankle-Wrap' (affordable option, affordable option) | NAIL POLISH: OPI 'Berry on Forever' | LIPSTICK: ℅ Bite Beaty 'Macaroon' >>
For my final travel look in the beautiful city of San Francisco, I opted for a comfy (and colorful) outfit that kept me warm and chic throughout the entire day (and even night). One of the many reason I love summer is the color palate. Vibrant hues and pastel-colored pieces are my absolute fav, thus I am warning you that I will drag these shades well into fall (OH YES I WILL!). I've had this beautiful floral scarf for a while now but haven't used it as much as I would like, one, because the weather in Miami does not allow it, and two, it is not thick enough to withstand the winter temperatures of the destinations we have visited, so when I was able to combine my affection for color in cooler temperatures, well I was ecstatic to say the least.
We decided to begin our day by visiting the famous Painted Ladies, and let me tell you, it was the prettiest row of houses I've ever seen! I felt like I was in Disney World; the details of the ornate porch, doors and awnings, the distinct yet similar pastel hues of each of the houses; it's definitely a must see! Afterwards we headed to Mission Dolores Basilica, the oldest building in San Francisco dating back to 1776. We then visited Ghirardelli Square, which you might already guess by the name, it's the original chocolate manufactory. After grabbing some delicious dark chocolate, we walked around Nob Hill and visited Chinatown (last picture), which is actually bigger than New York's City. We literally felt like were taken back a few year when we visited Beijing.
We had an incredible time in San Francisco, short but incredible nonetheless. In fact, we are already planning our next visit because there were so many amazing places we didn't get to see.
Read (and see) my other San Francisco travel stories, here and here.

SUÉTER DE COLOR FUCSIA + ALPARGATAS

Por mi ultimo día en la bella ciudad de San Francisco, opte por un look cómodo (y muy colorido) que me mantuvo abrigada y a la moda a lo largo del día (e incluso de noche). Una de las muchas razones que me encanta el verano es la gama de colores. Colores llamativos y piezas de tonos pastel son mis favoritos, así que les advierto que voy a extender estos tonos bien hasta el otoño. He tenido esta hermosa bufanda floreada desde hace un tiempo, pero no la he usado tanto como me gustaría. Uno, porque el clima en Miami no lo permite, y dos, no es lo suficientemente gruesa para abrigar en las temperaturas mas bajas de los lugares de invierno que hemos visitado. Así que cuando tuve la oportunidad de combinar mi amor por los colores en las temperaturas más frías, me emocione muchísimo.
Decidimos comenzar nuestro día visitando las famosas Señoras Pintadas (Painted Ladies en ingles), y déjenme decirles, que era la hilera más bonita de casas que he visto. Me sentía como si estuviera en Disney World; los detalles de los adornos en sus portales, puertas y toldos, los tonos similares pero distintos de cada una de las casas; es sin duda una visita ¡obligada de hacer! Después nos dirigimos a la basílica Misión Dolores, el edificio más antiguo de San Francisco que data de 1776. A continuación, visitamos Ghirardelli Square, como ya puede adivinar por el nombre, es la fábrica original donde se elaboraban los famosos chocolates. Después de tomar un delicioso chocolate negro, caminamos por Nob Hill y visitamos el barrio chino (última foto), cual es más grande que el de Nueva York. Literalmente nos sentimos como si nos hubieran transportado a nuestro viaje de hace unos años a Beijing.
Tuvimos un tiempo increíble en San Francisco, corto pero increíble, no obstante. De hecho, ya estamos planeando nuestra próxima visita porque había muchos lugares que no tuvimos la oportunidad de conocer.
Lea (y vea) más de mi viaje a San Francisco, aquí y aquí.