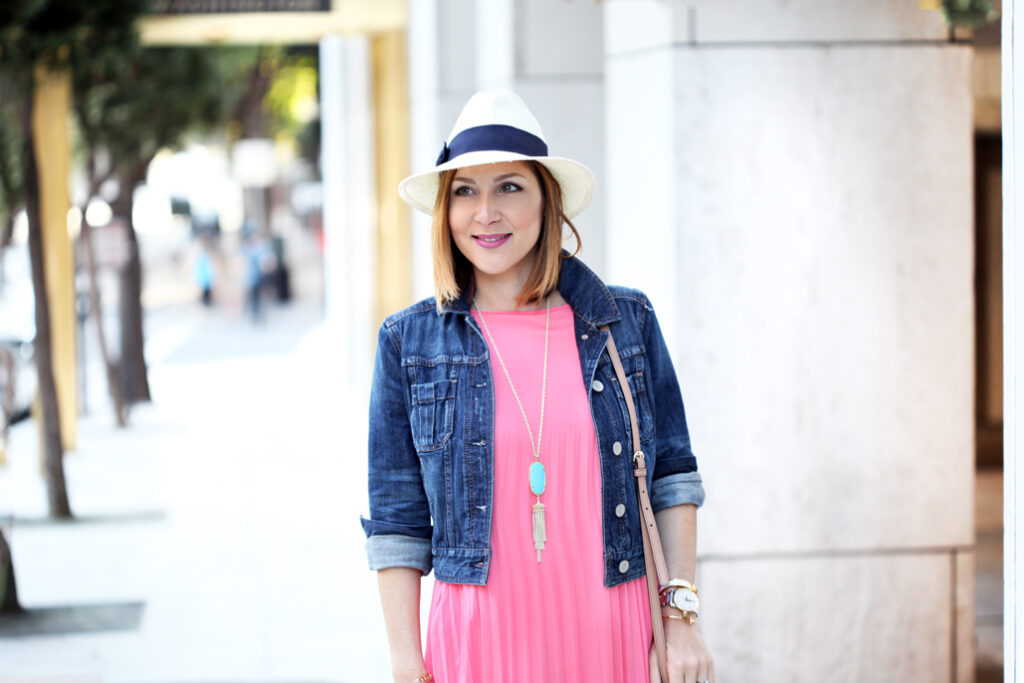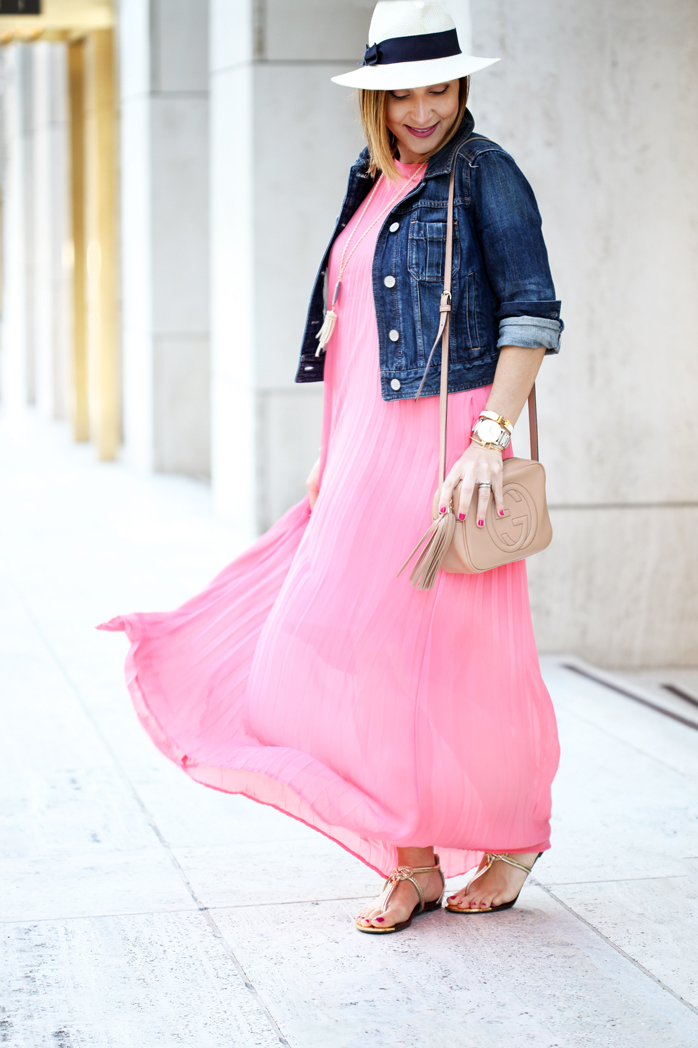 Style a casual dress with a denim jacket when traveling or sightseeing in cooler temperatures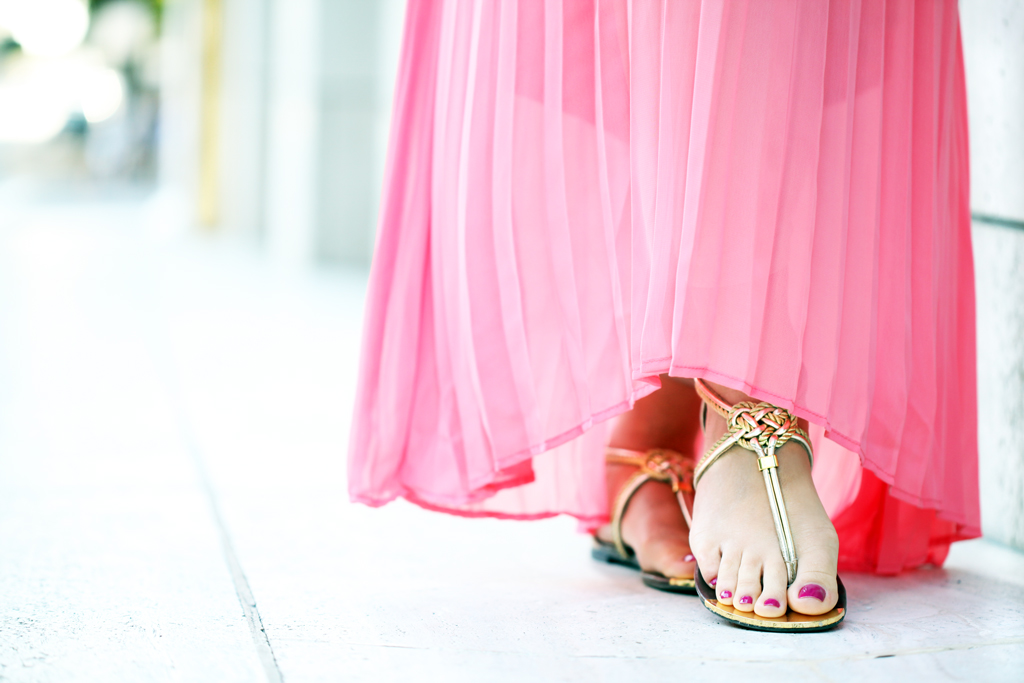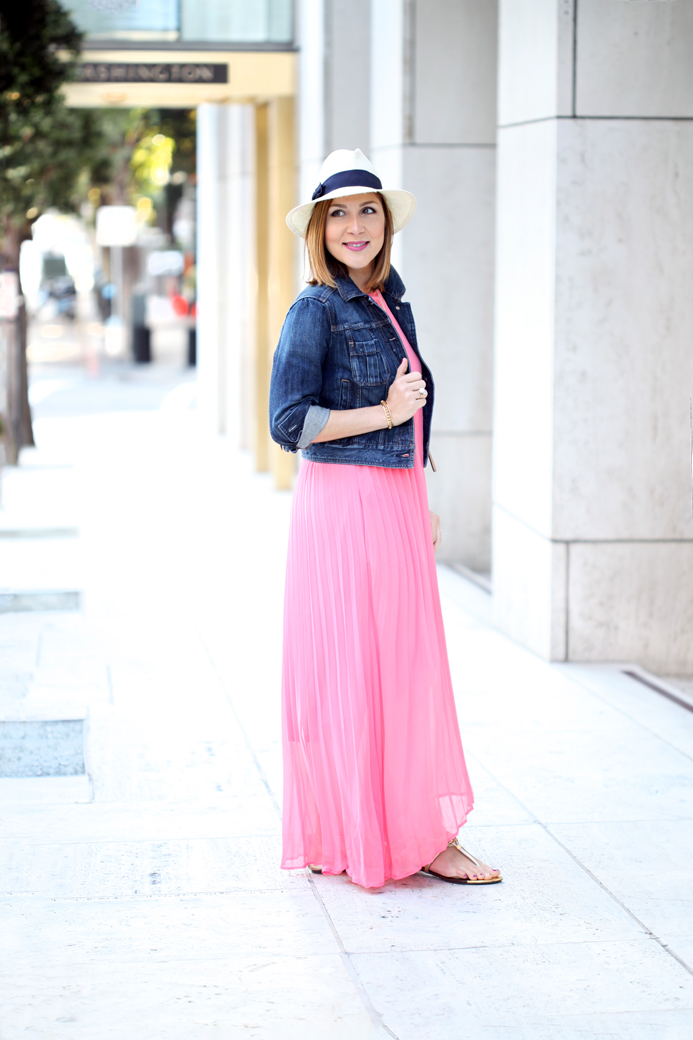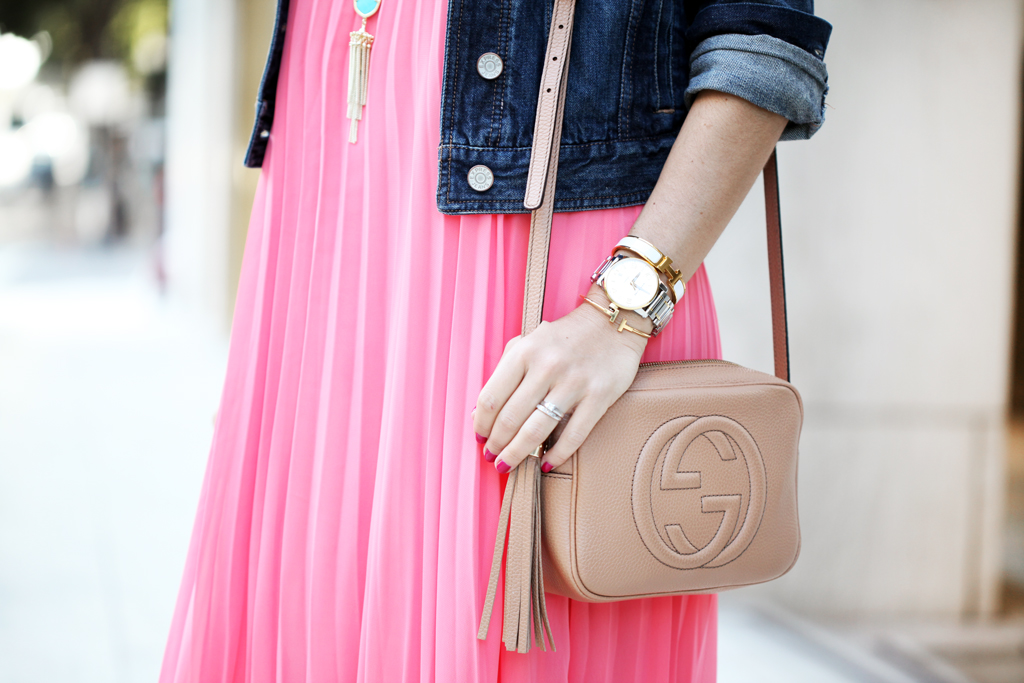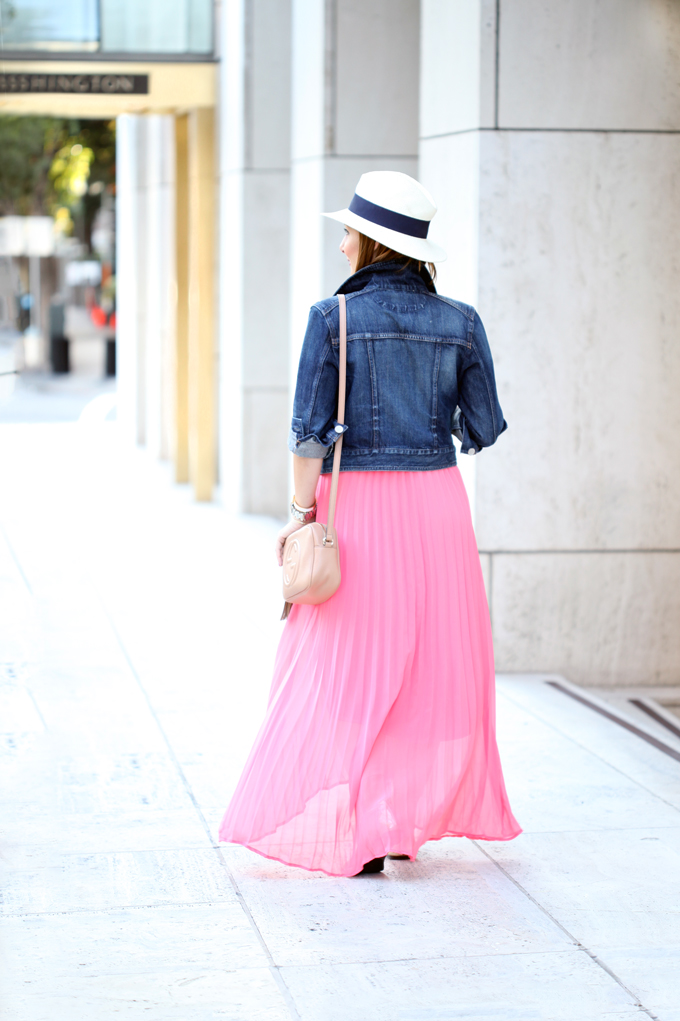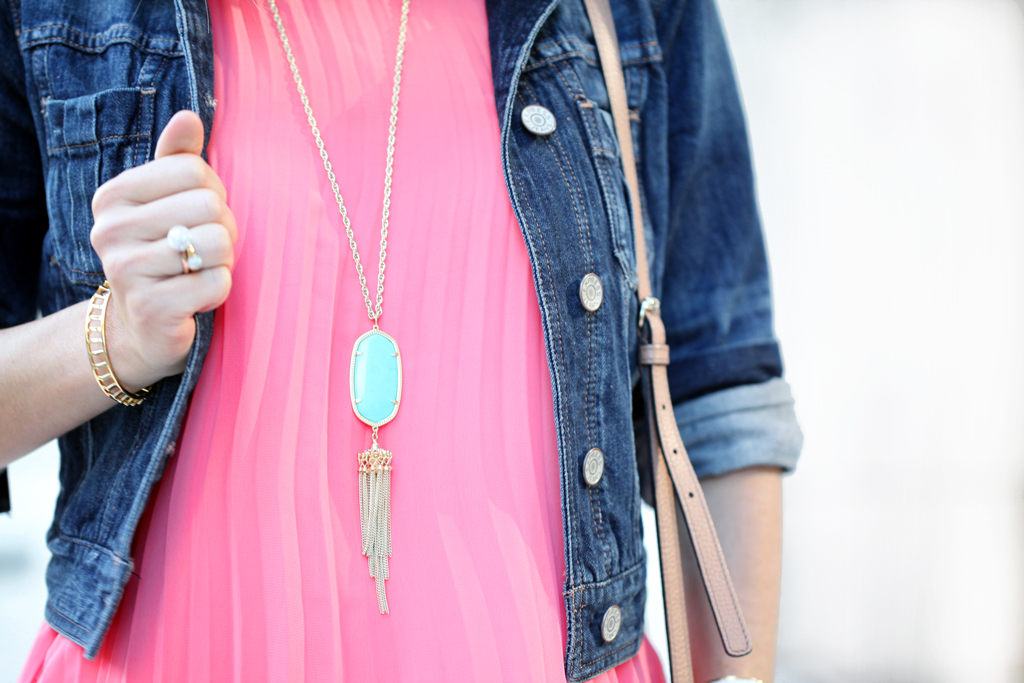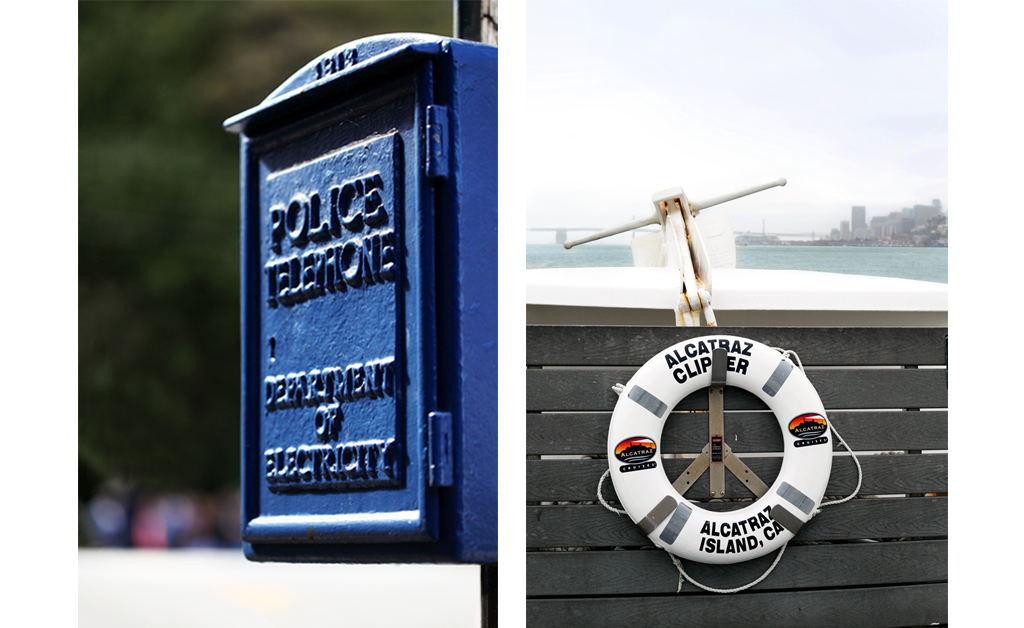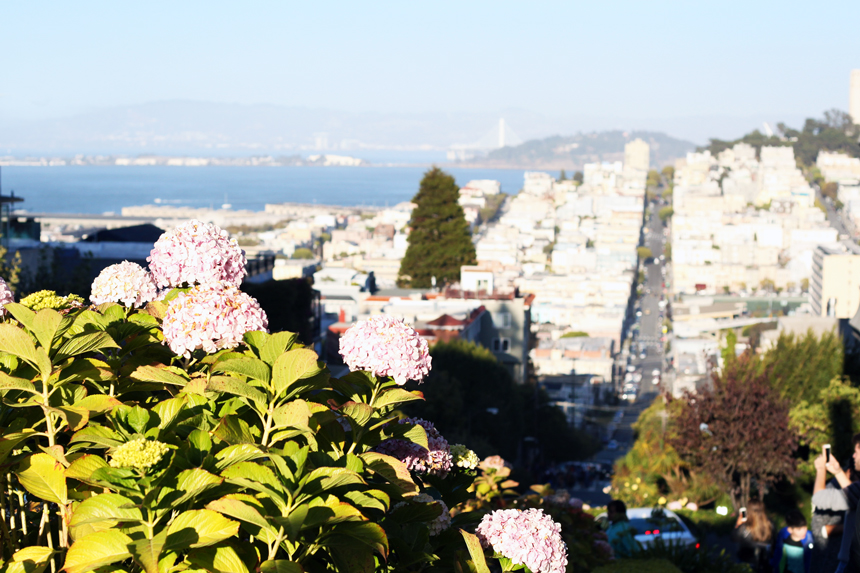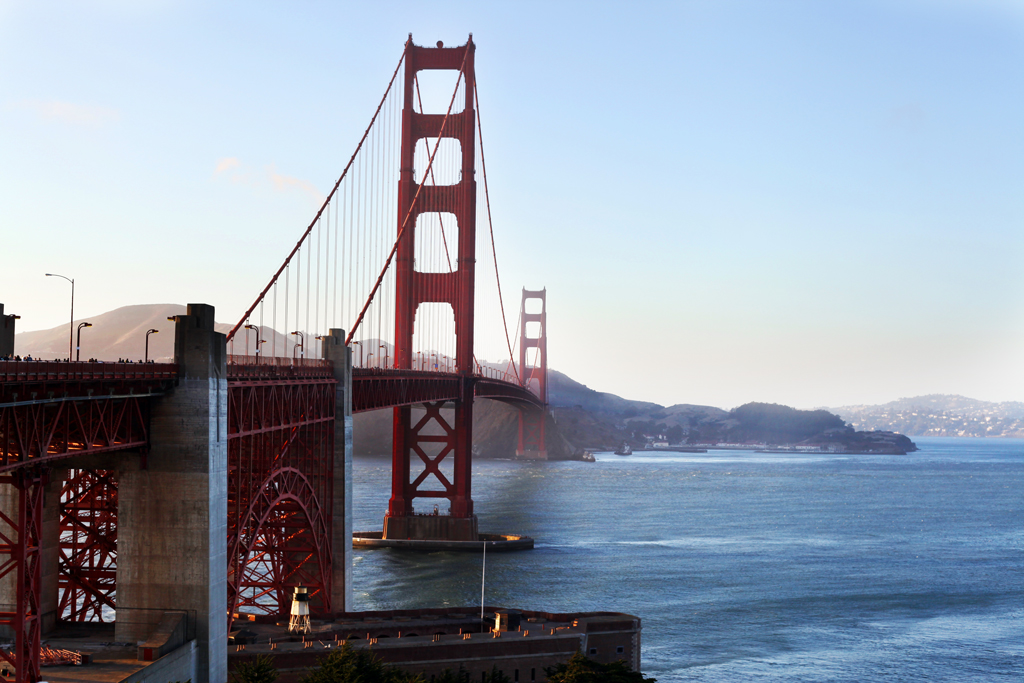 << DRESS: ℅ Chicwish 'Chiffon Maxi Dress ' | DENIM JACKET: Express | NECKLACE: Kendra Scott via Rocksbox use code blameitonmeixoxo to get your first month free! (similar) | WATCH: Montblanc 'Timewalker' (affordable version) | BRACELET: Baublebar 'Ladder Cuff' , Hermès 'Clic Clac H' (affordable option) and Tiffany & Co. 'T-Wire' (affordable option) | RING: Henri Bendel (similar) | HANDBAG: Gucci 'Soho Disco' (affordable option) | HAT: J.Crew Factory (similar) | SANDALS: Dolce Vita via Nordstrom (similar) | NAIL POLISH: OPI 'Berry on Forever' | LIPSTICK: ℅ Bite Beaty 'Macaroon' >>
Happy Friday loves!
Even though my last outfit post (here) took place in San Francisco, I didn't get the chance to tell you about my experience in this picture-perfect city. In fact, the Golden Gate Bridge views were so stunning that the hubby and I decided to visit it twice, but from different locations. The Victorian architecture, the infamous steep streets, the bay views everywhere you looked, the cable cars, and the list goes on and on.
I was advised about San Francisco's fluctuating temperature, so I made sure to pack pieces that could be easily layered over basic tops, so glad I did! Because when noon would come around, it was time to remove the light sweater, denim jacket and scarfs. Don't get me wrong though, I am a true Miami girl at heart but I love when I am able to experience cooler temperatures, especially because of the many outfit I can put together with very few simple pieces.
Because fall is right around the corner, I wanted to wear this cute chiffon pleated dress as soon as possible, and it was perfect for a day of sightseeing. I decided to wear my handy-dandy denim jacket, which has been a savior so many times before and for this look, it was no different. You are probably thinking that this dress should be worn to a wedding or maybe for a date-night, with heels, and a fancy clutch. But if you followed me for some time, you must know that I love dressing up or down (in today's case) traditional pieces.
On this beautiful day, we decided to walk from our hotel in the Financial District towards Embarcadero and North Bay, where we hopped on a short cruise to Alcatraz (make sure to book your tickets at least, two months before your trip, they sell out FAST!). When we returned back from our tour (about 2 hours later), we continued walking towards the very tourist-packed area of Pier 39, we had lunch, saw some seals enjoying the hot summer rays and walked a bit more towards the infamous Lombard street (San Francisco's most crooked street). After hoping in a car, we visited Union Square, a fashionista's dream by the way! This public plaza is located in downtown San Francisco, and it's the shopping central of the city. It holds the largest collection of upscale boutiques, art galleries, department stores, and beauty salons in the Unites States. Did you know that it got its name during the American Civil War? It was once used for rallies and support for the Union Army, interesting right?!
Check back soon to see more of my trip to this beautiful city!

VESTIDO LARGO PLISADO + CHAQUETA DE MEZCLILLA
¡Feliz viernes amores!
A pesar de que mi último post (aquí) se llevó a cabo en San Francisco, no he tenido la oportunidad de compartir sobre mi experiencia en esta linda ciudad. De hecho, las vista del puente Golden Gate eran tan impresionantes que mi esposo y yo decidimos visitarlo dos veces, pero desde diferentes ubicaciones. La arquitectura de estilo victoriano, las famosas calles inclinadas, las vistas de la bahía dondequiera que miraba, los tranvías, y la lista sigue y sigue.
Me habían informado sobre la temperatura fluctuante de San Francisco, por lo que asegure de llevar piezas que fueran fácil de añadir a mi look, y que bueno que decide hacerlo. Porque cuando el mediodía llegaba, era hora de quitarse el suéter, chaqueta de mezclilla y bufanda. No me malinterpreten, me gusta el calor de Miami, pero me agrada experimentar temperaturas más bajas, sobre todo por las diferentes combinaciones que se pueden crear con pocas piezas.
Debido a que el otoño está a la vuelta de la esquina, quería llevar este bello vestido plisado tan pronto posible, y fue perfecto para un día de paseo alrededor de San Francisco. Decidí usar mi súper práctica chaqueta de denim, que ya me ha salvado la vida varias veces y en este look, no fue diferente. Probablemente están pensando que este vestido se debe usar para una boda o tal vez para una cena romántica, con tacones, y una bolsa de mano. Pero si me siguen desde hace algún tiempo, deben saber que me encanta usar piezas tradicionales en una forma inesperada.
En este hermoso día, decidimos caminar desde nuestro hotel en el distrito financiero hacia Embarcadero y North Bay, donde nos montamos en un pequeño crucero dirigido a Alcatraz (asegúrese de reservar sus entradas, al menos, dos meses antes de su viaje, porque se agotan ¡RAPIDÍSIMO!). Cuando regresamos de nuestra excursión (aproximadamente 2 horas después), seguimos caminando hacia la zona turística de Pier 39, allí almorzamos, vimos las focas disfrutando de los rayos calientes del sol y caminamos un poco más hacia la calle famosísima de Lombard (calle más torcida de San Francisco). Después de coger un coche, visitamos Union Square, ¡el sueño de una chica que le encanta la moda por cierto! Esta plaza se encuentra en el centro de San Francisco, y es el centro comercial de la ciudad. Posee la mayor colección de boutiques de lujo, galerías de arte, tiendas de departamento y salones de belleza en los Estados Unidos. ¿Sabían que obtuvo su nombre durante la guerra civil americana? Se utilizó para las manifestaciones de apoyo al Ejército de la Unión, interesante ¡¿no?!
¡Regresen pronto para ver más de mi viaje a esta hermosa ciudad!