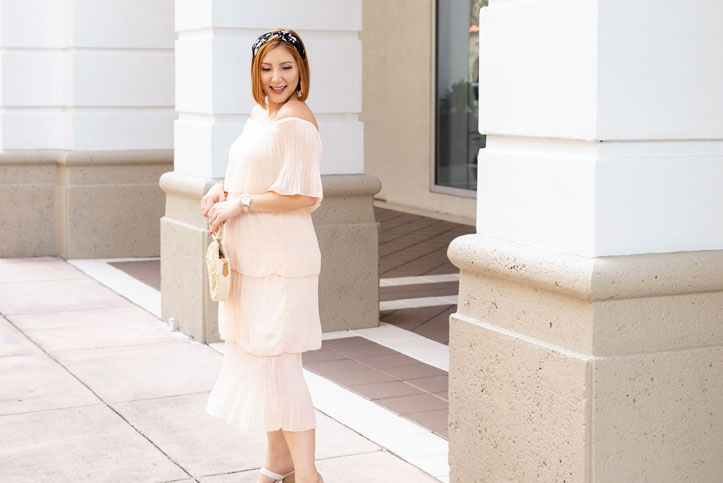 This dress could possibly be the best amazon dress ever! This tiered off-the-shoulder cutie is affordable, made of great quality and CUTE! Miami Fashion Blogger.


DRESS: Amazon (available in seven other colors) || HANDBAG: Target
SHOES: Steve Madden (available in black and tan) || Lipstick: Pixi – Au Naturelle
[one_half]
Well hello there loves!
I originally shared this dress in our baby/gender reveal, but I never dedicated an entire blog post about it. In other words, its time I do 🙂
I received many questions about it, like is it see-through? is it tight around the shoulders? does it fit true-to-size? does it have a slip? And my answers are; not see through, not tight around the shoulders, it fits true to size and it has a slip. Other information you ladies might like to know is that its available in four other colors (plus a multi-colored version), its under $30 and you can order it through Prime with easy returns.
[/one_half][one_half_last]
¡Hola amores!
Originalmente compartí este vestido cuando revelamos que estaba embarazada por segunda vez, pero nunca dediqué una publicación por aquí dedicada al respecto. En otras palabras, es hora de que lo haga 🙂
Recibí muchas preguntas sobre el, ¿es transparente? ¿Aprieta alrededor de los hombros? ¿Las tallas son regulares o queda más grande/pequeño que lo usual? Y mis respuestas son; no es transparente, no molesta ni aprieta alrededor de los hombros y las tallas son fieles a las regulares de Estados Unidos. Otra información que les gustaría saber es que está disponible en otros cuatro colores (más una versión multicolor), cuesta menos de $30 y puede solicitarla a través de Prime con devolución fácil.
[/one_half_last]
[one_half]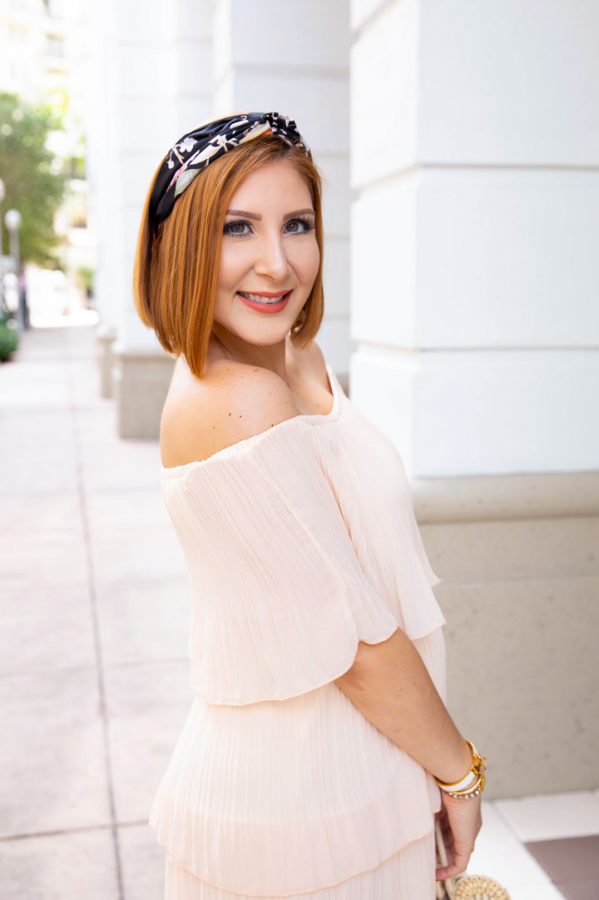 [/one_half][one_half_last]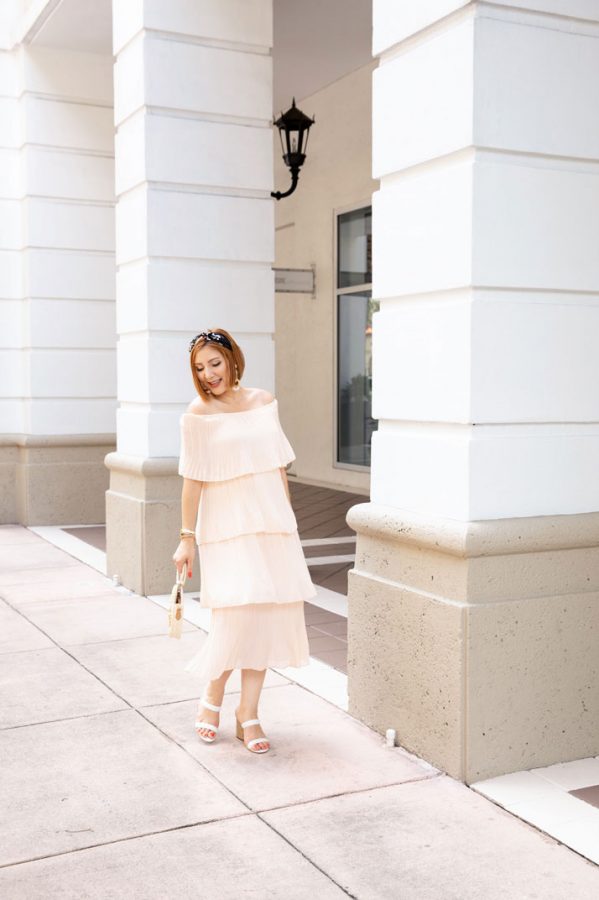 [/one_half_last]
[one_half]
One of the things that I love most about this dress is how versatile it is. You can easily style it for a casual brunch or take out on a date night and even to a wedding!
What do you ladies think? Where would you wear his tiered off-the-shoulder cutie to?
[/one_half][one_half_last]
Una de las cosas que más me gusta de este vestido es lo versátil que es. ¡Puedes usarlo fácilmente para un brunch casual o para una cita nocturna e incluso para una boda!
¿Qué piensan ustedes, chicas? ¿Dónde usarían este ligero vestido de hombros al descubierto?
[/one_half_last]
[one_half]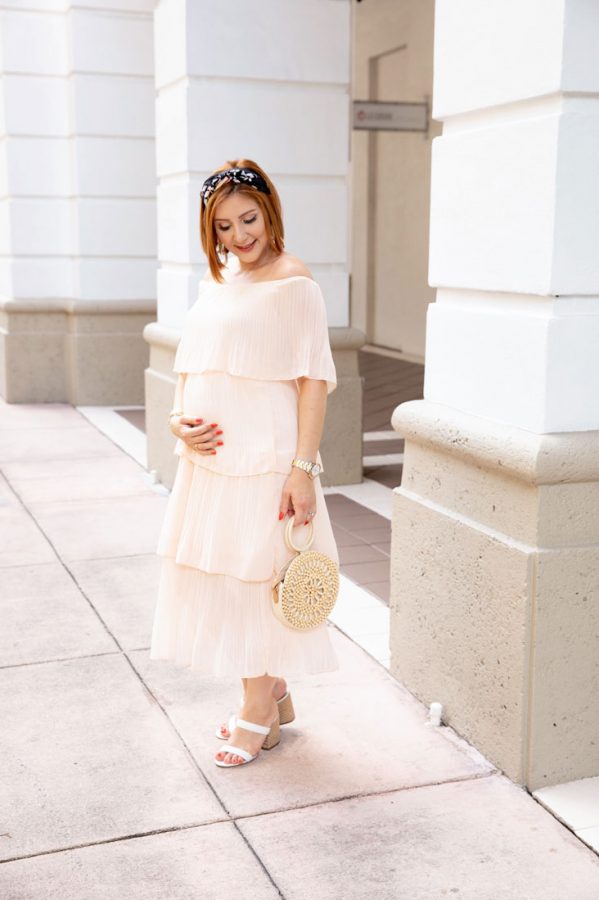 [/one_half][one_half_last]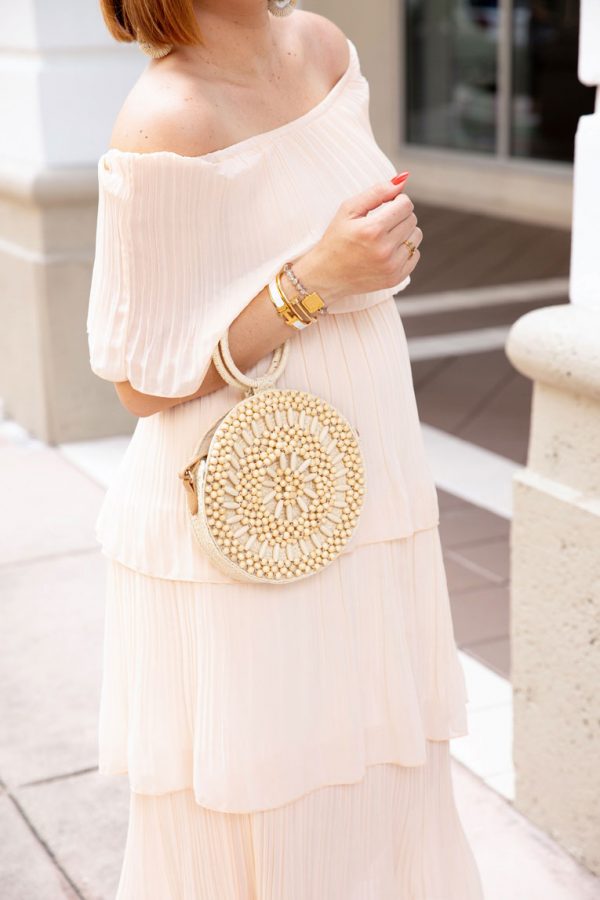 [/one_half_last]
Photography by Luccia Photos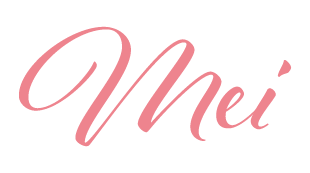 ---
PIN FOR LATER