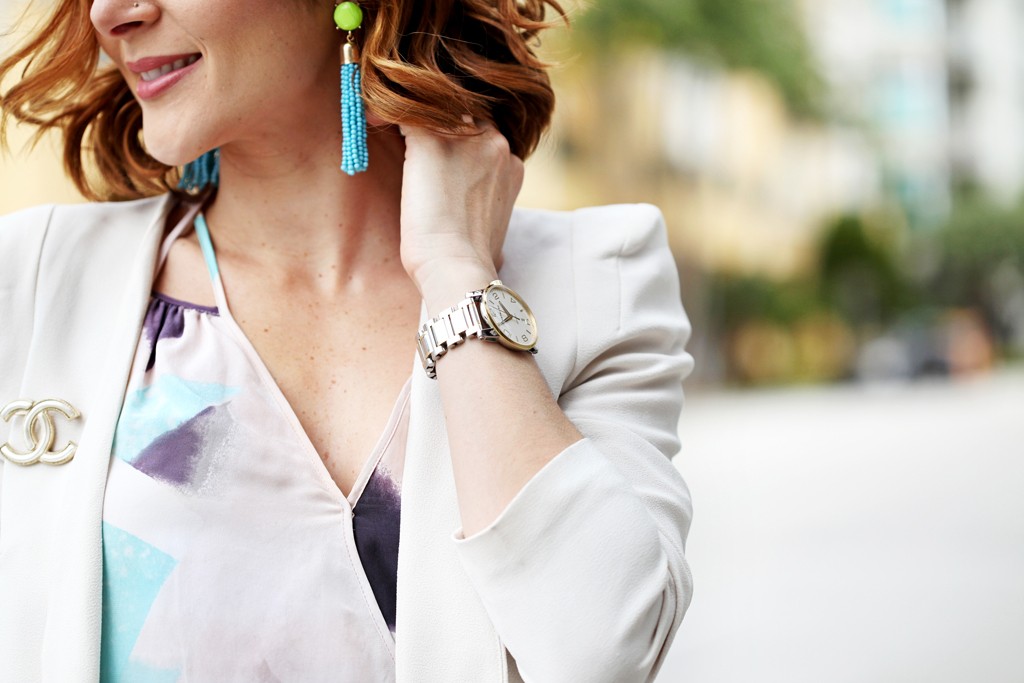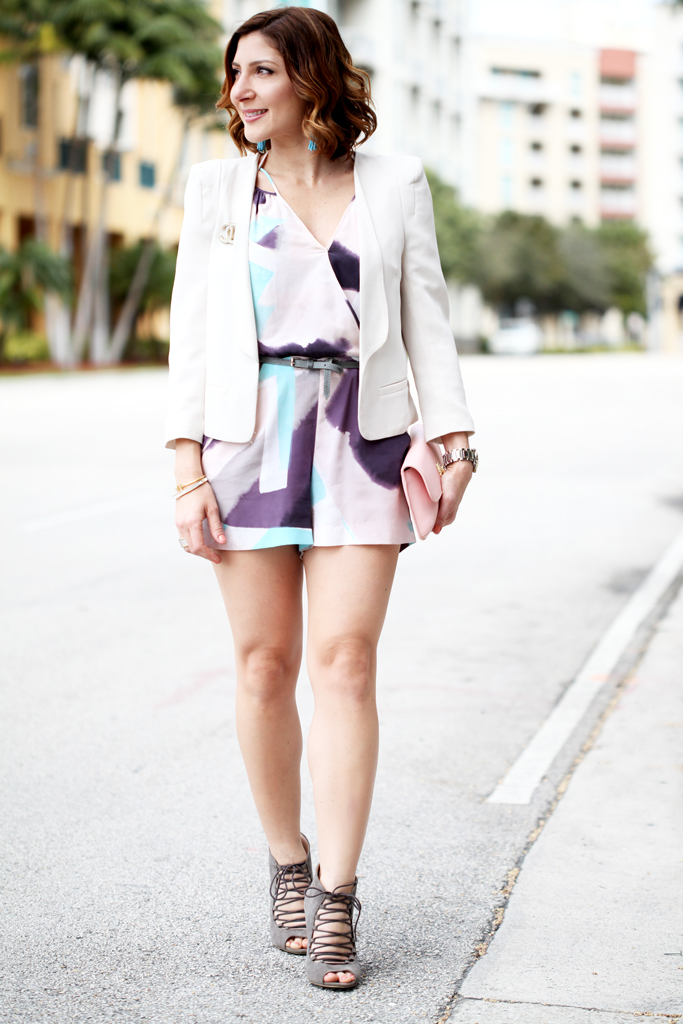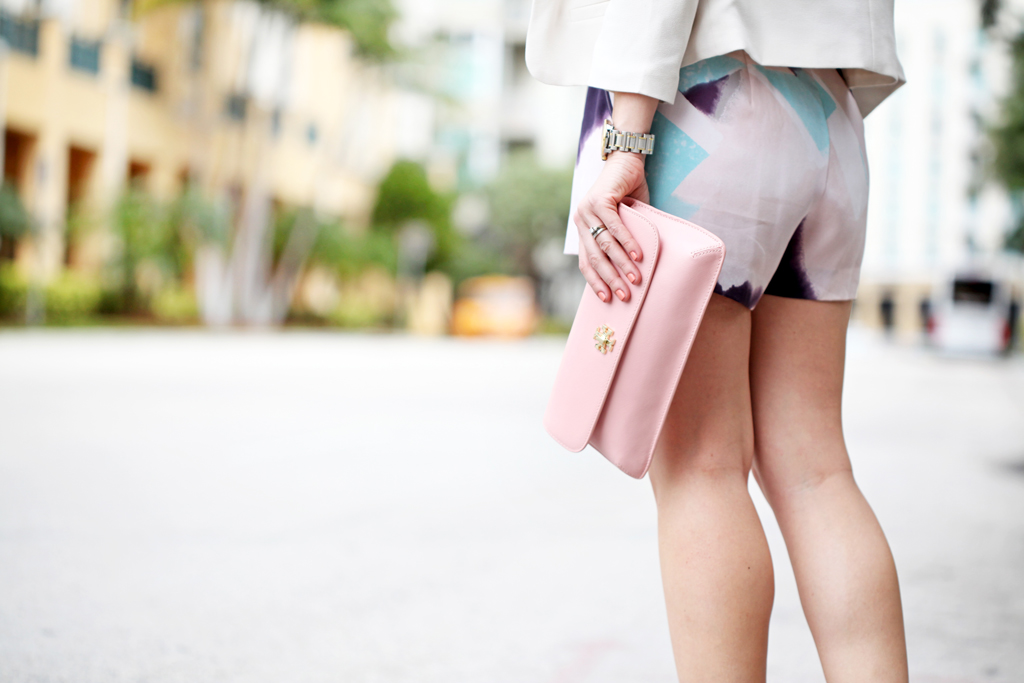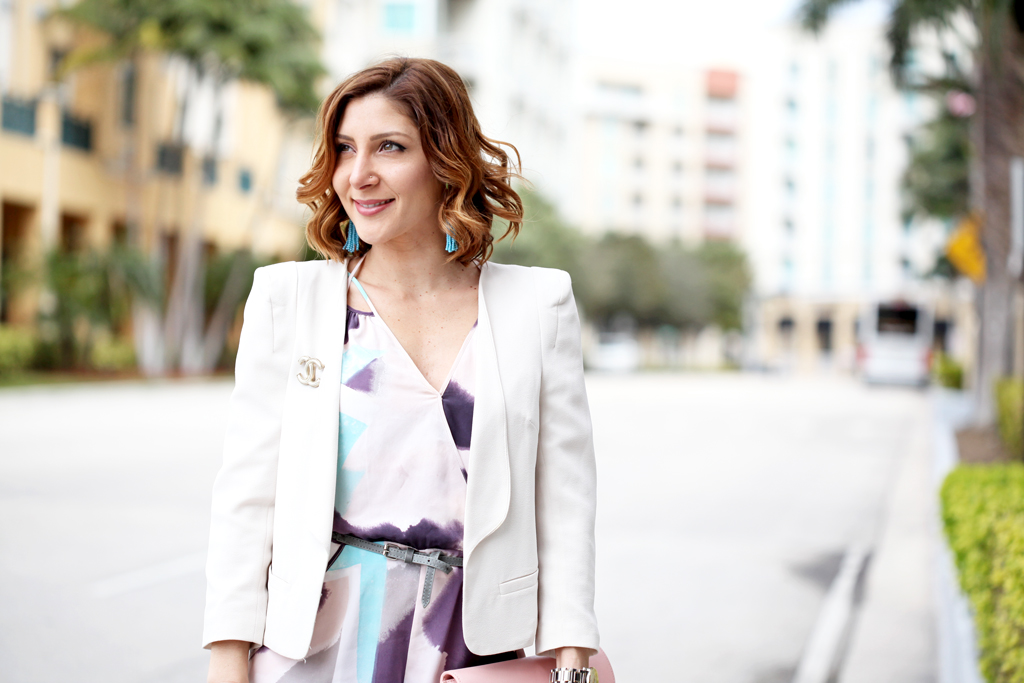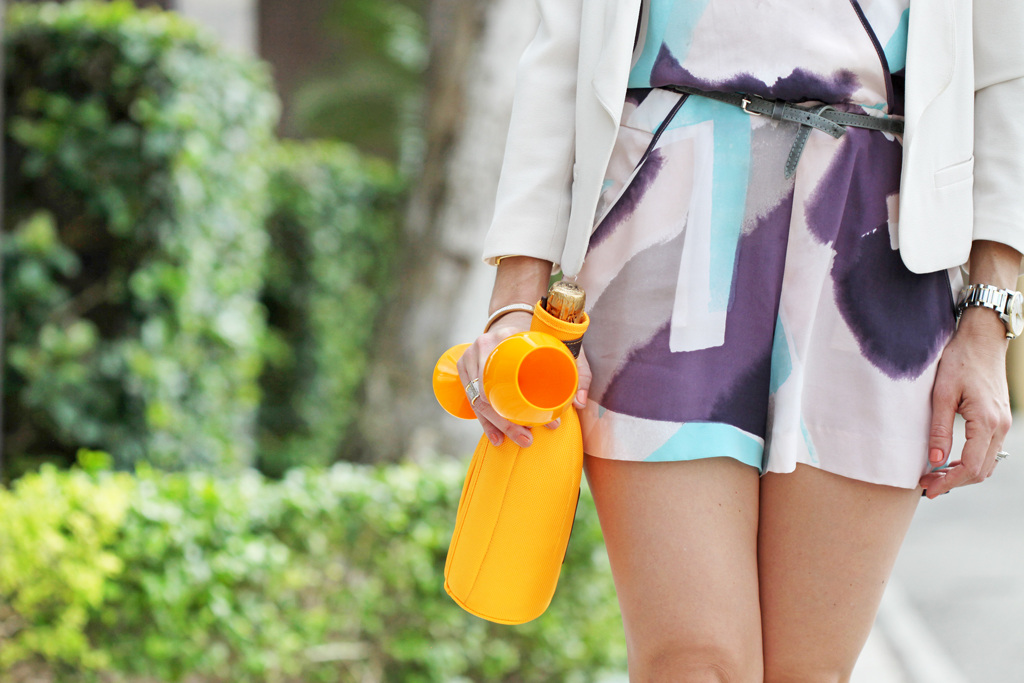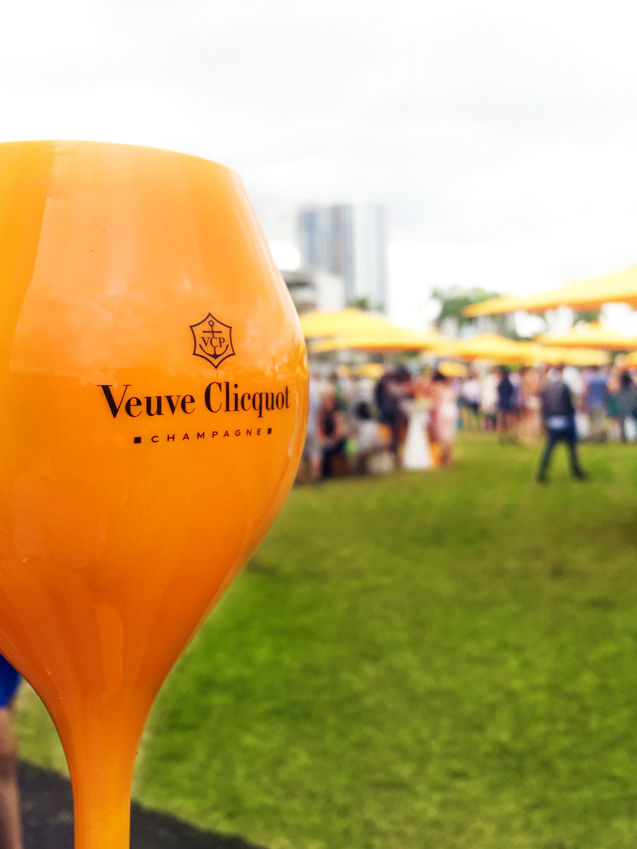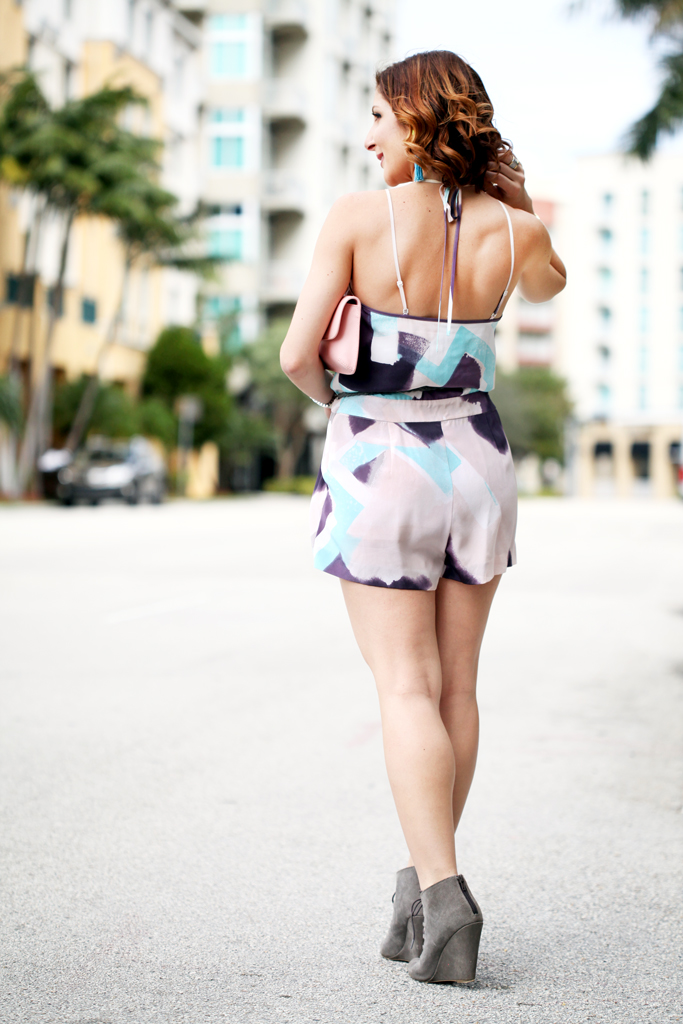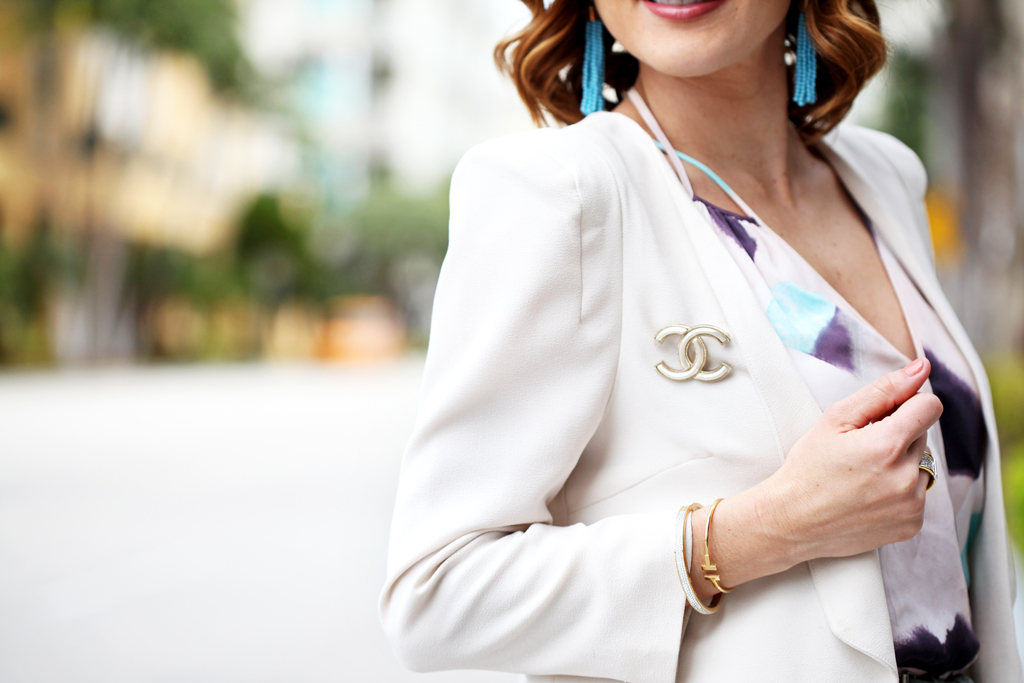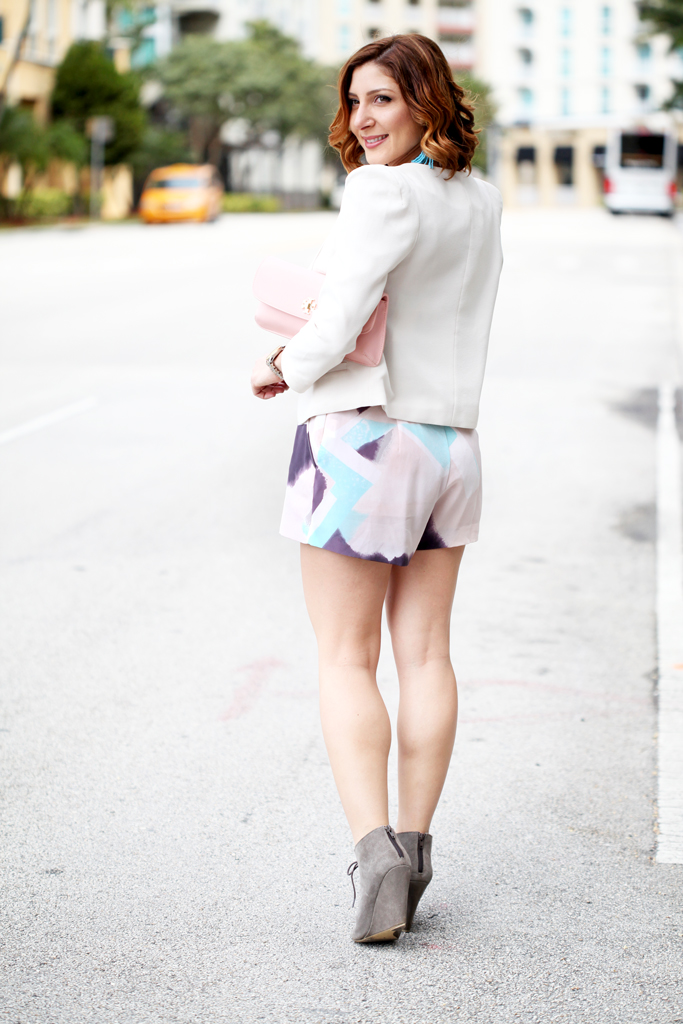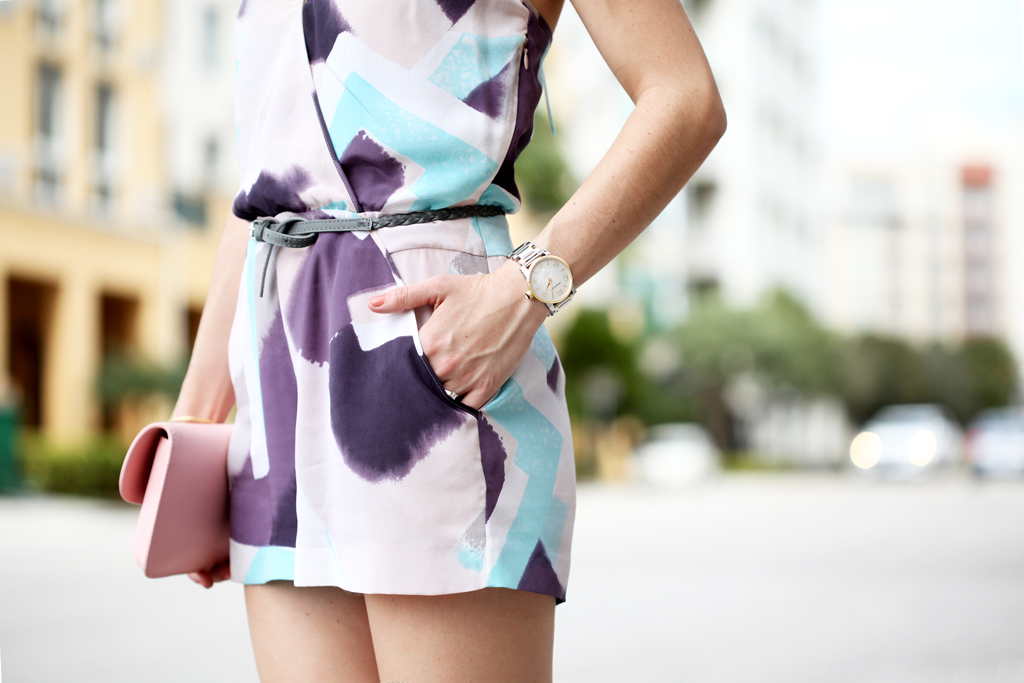 << ROMPER: Armani Exchange (similar) | BLAZER: Local Miami Boutique (similar #1, similar#2) | BELT: Target (similar) | BRACELET: Henri Bendel (similar) & Tiffany & Co. 'T:Wire' | WATCH: Montblanc 'TimeWalker' | RING: Henri Bendel (similar #1, similar #2) | EARRINGS: Baublebar (similar #1, similar #2) | BROOCH: Chanel (similar) | HANDBAG: Tory Burch (similar #1, similar #2) | LACE-UP WEDGES: Nordstrom (similar) | NAIL POLISH: OPI 'Crawfishing for a Compliment' | LIPSTICK: Urban Decay 'Naked 2' >>
What is the best way to celebrate a warm Saturday in Miami? Well with a romper and some delicious bubbly of course. This past weekend Veuve Clicquot celebrated its second #VCCarnaval, where the word fun truly fell short. There were pin-pong tables, oversized Jenga, animated picture booths, Samba dancers, food trucks, beauty stations, capoeira dancers, and more (#YESREALLY). A romper was of course the obvious choice for such occasion, given it wasn't my first pick. As I've shared before (here and here) rompers and jumpsuits are THE staple pieces to have in your closet for spring and summer.
They are easy to style, wear and are oh so comfortable. And because I knew the event was taking place in park grounds, I opted for my fav lace-up wedges, so glad I did. Ladies, when attending an outdoor event, do some research on the location. It is best to be prepared; otherwise you will be regretting your shoe choice or the fact that you didn't think of taking a hat or even a scarf, instead of enjoying yourself.

BURBUJAS AL AIRE LIBRE: MONO DE ESTAMPADO GEOMÉTRICO + CHAQUETA
¿Cuál es la mejor manera de celebrar un caluroso sábado en Miami? Con un mono corto y delicioso champán por supuesto. Este pasado fin de semana Veuve Clicquot celebró su segundo #VCCarnaval, donde la palabra diversión se quedó corta. Habían mesas de pin-pon, juego de Jenga con piezas gigantes, cabinas de imágenes animadas, bailarines de samba, camiones de comida, estaciones de belleza, bailarines de capoeira, y más (#SiEsLaVerdad). Un mono corto era, por supuesto, la elección obvia para tal ocasión, dado que no fue mi primera opción. Como he compartido antes (aquí y aquí) monos cortos y largos son piezas necesarias de tener en su armario para la primavera y el verano.