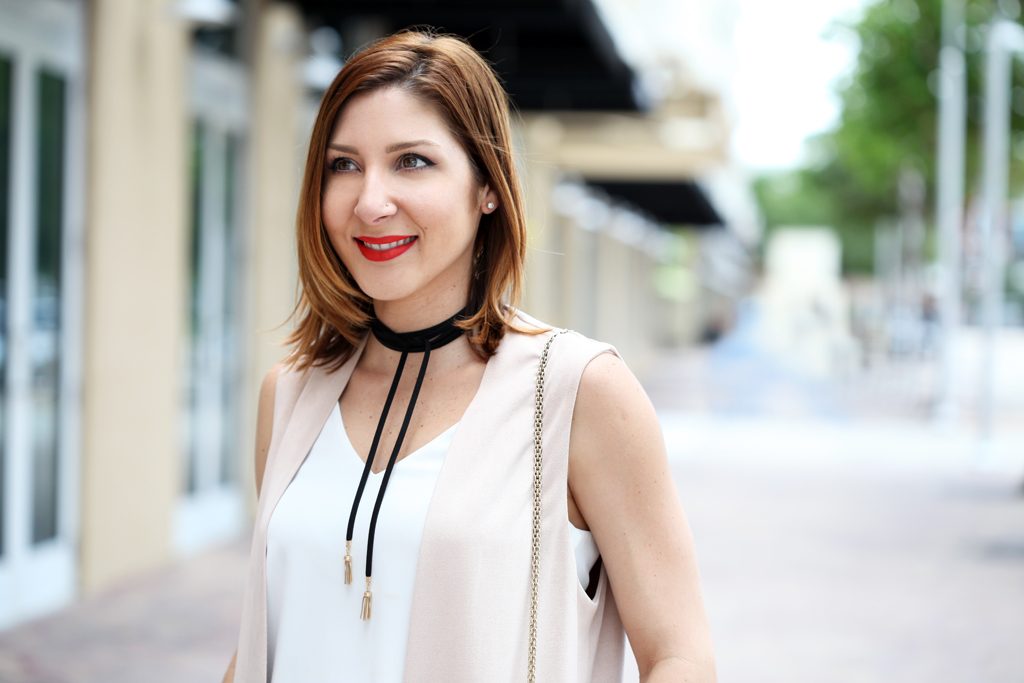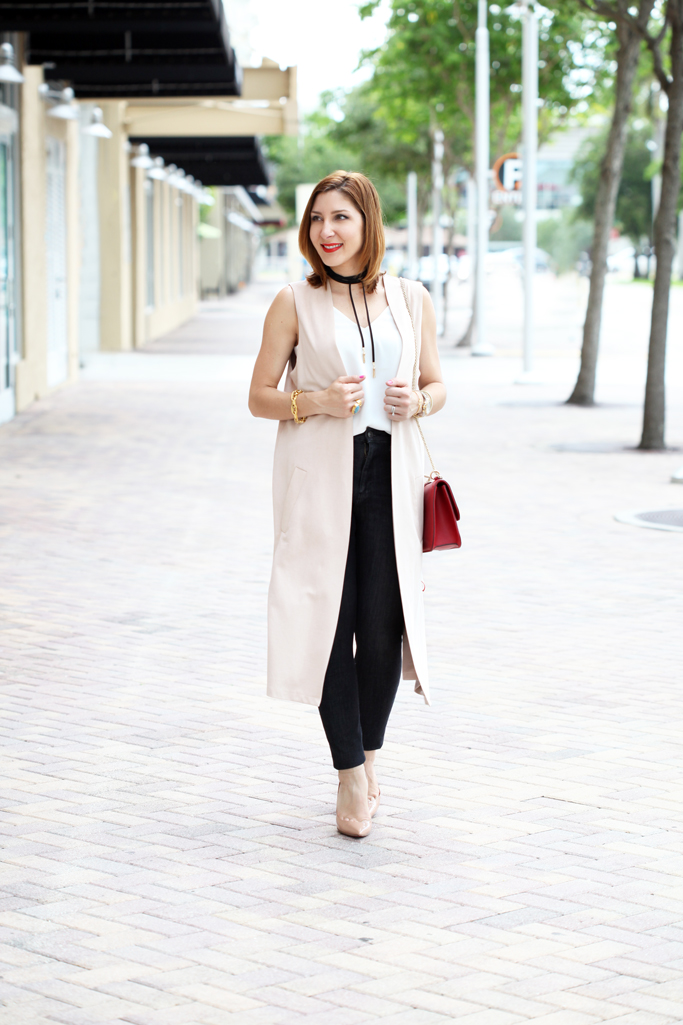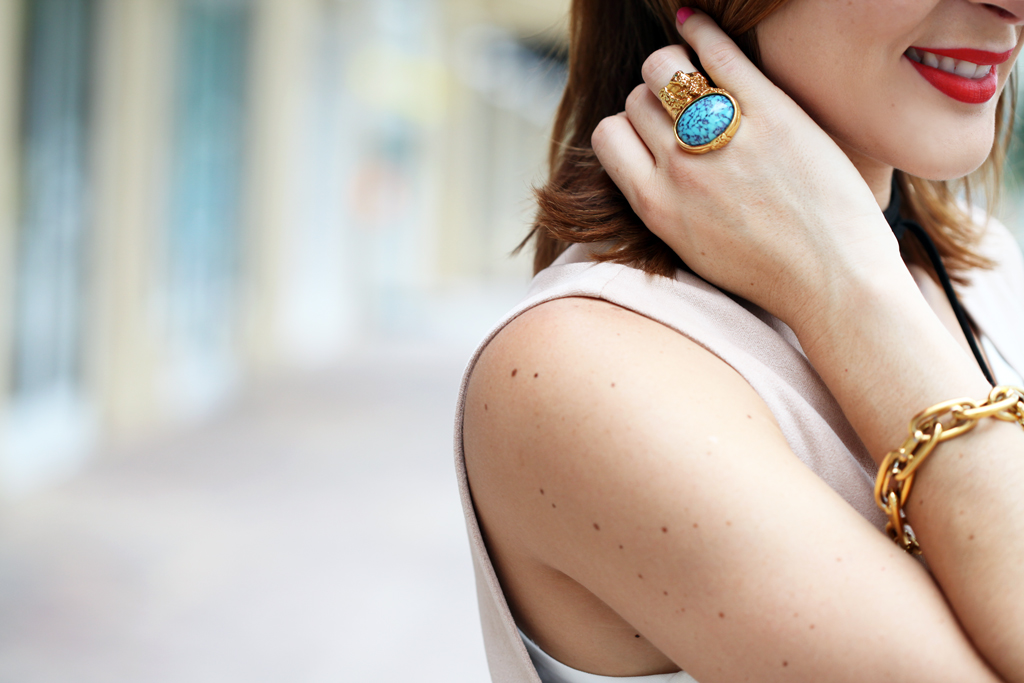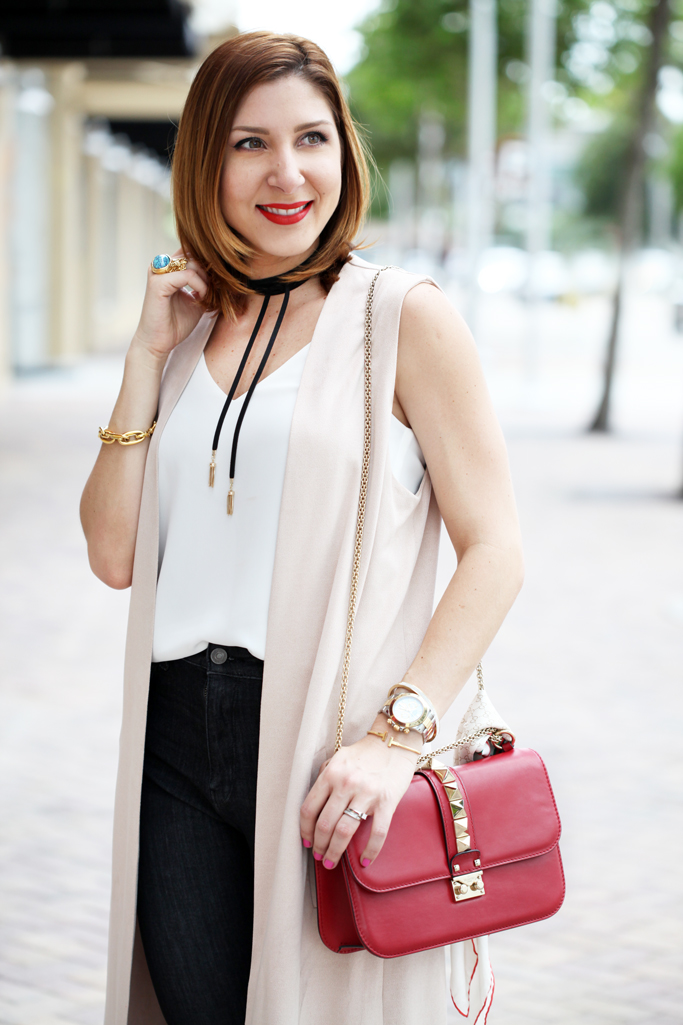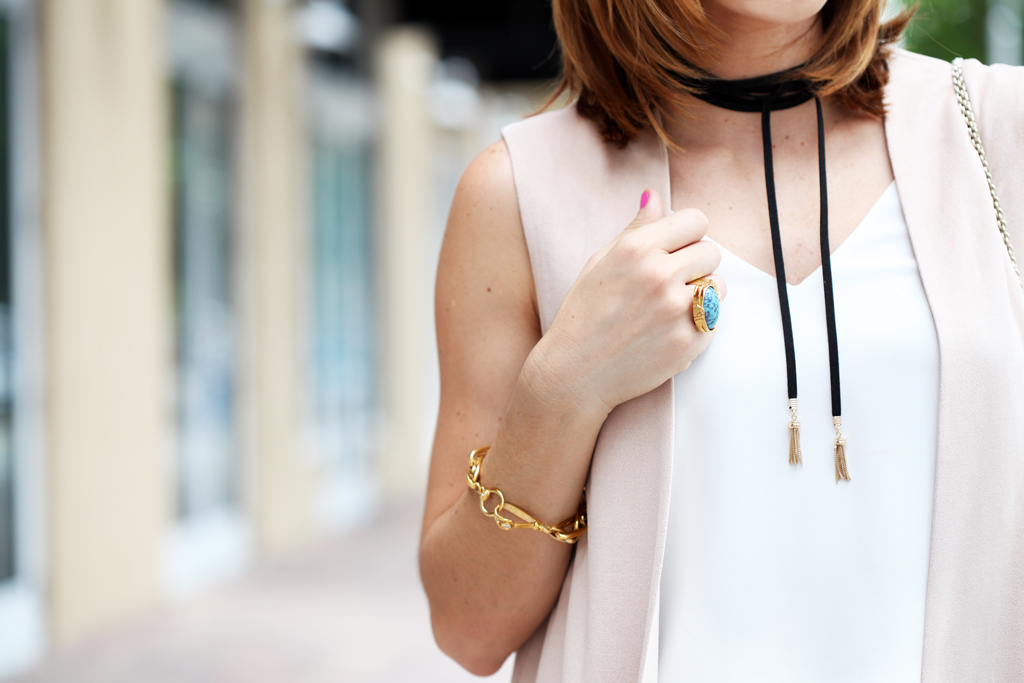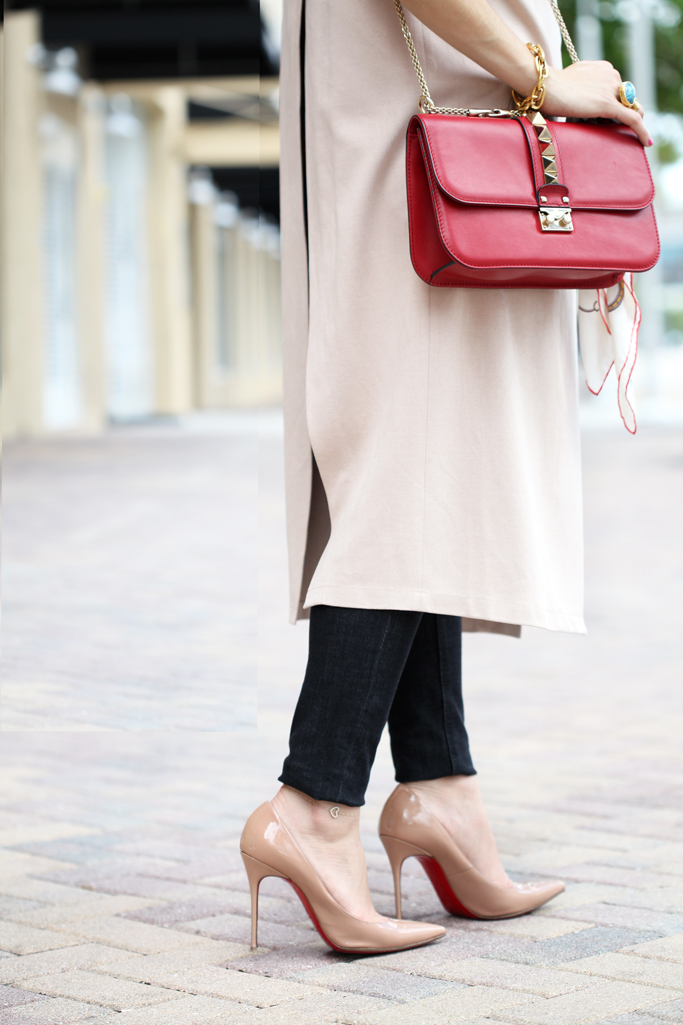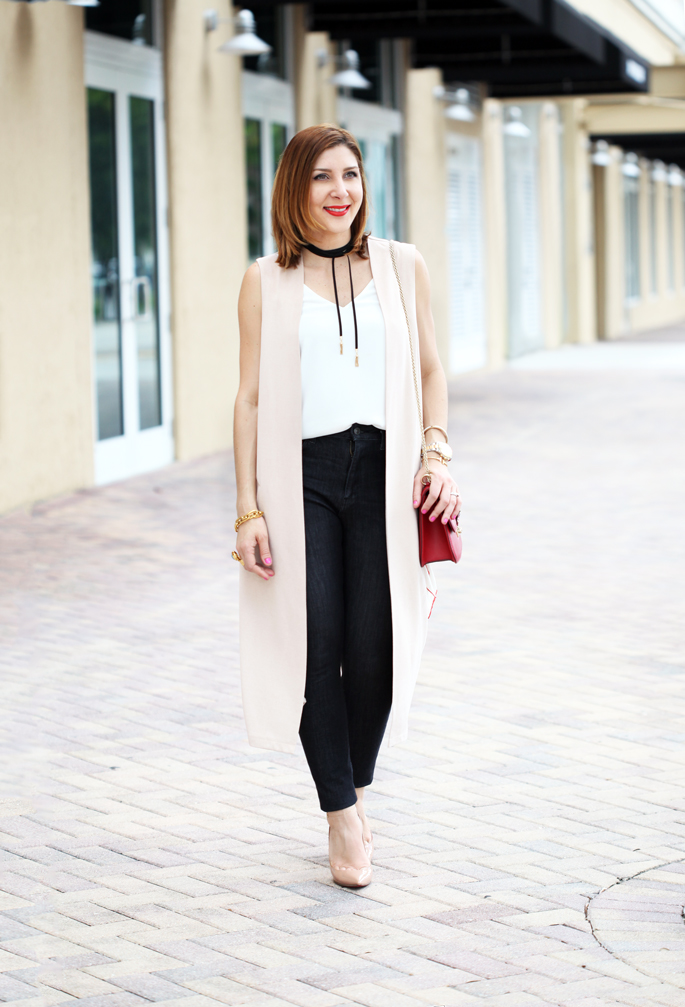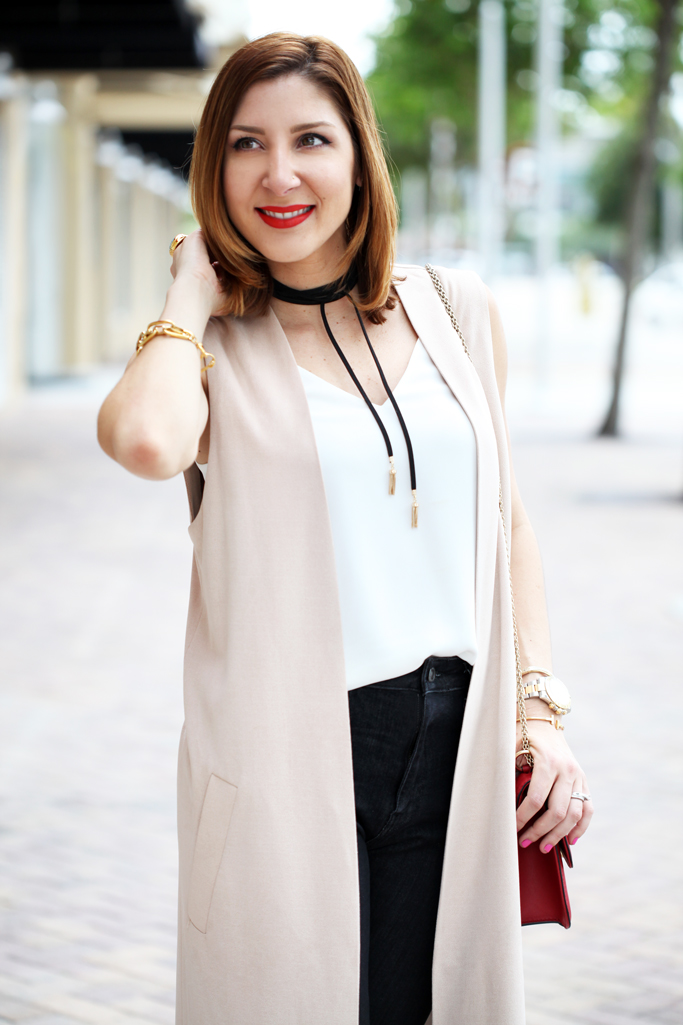 <<   TOP:  Nordstrom   |    DENIM: Zara (similar)   |   Vest: Zara (similar)    |   RING: YSL 'Arty' (similar #1, similar #2)    |   HANDBAG: Valentino Rockstud (affordable option)  |  WATCH: Rolex (affordable option)    |    CHOKER: Baublebar 'Lariat Choker' (similar)  |     BRACELET: Henri Bendel (Bendel Rox Skinny Bangle & similar) and Tiffany & Co. 'T-Wire' (affordable option)   |   HEELS: Christian Louboutin 'So Kate'  (affordable option)   |   NAIL POLISH: Essie 'Fiesta'  |   LIPSTICK:  MAC 'So Chaud'   >
Chokers, another current hot trend that I am all over, so expect a few more looks with this edgy but girly accessory. I specially love this one from Baublebar because you can wear it different ways, which I will surely be featuring again soon. And talking about hot trends, I am still into long vests, they been a key piece in a few of my outfits in and out of the blog (see how I styled this one and another here and here). They definitely take the look up a notch, do you own one yet? If do don't give it a try, it's always a nice surprise when you realize it actually looks GREAT!

GARGANTILLA + DENIM OSCURO
Gargantillas, otra tendencia del momento que estoy adorando, así que esperen más looks con este accesorio que es vanguardista pero femenino. En especial me encanta esta de Baublebar porque se puede usar de diferentes maneras, e indudablemente la estaré presentando en el blog de nuevo muy pronto. Hablando de las tendencias de ahora, aún estoy afanada con los chalecos largos, pues ha sido una pieza clave en muchos de mis outfits dentro y fuera del blog (vea cómo combine éste y otro aquí y aquí). Sin duda llevan el look un nivel superior ¿Ya tienen un chaleco largo en su armario?