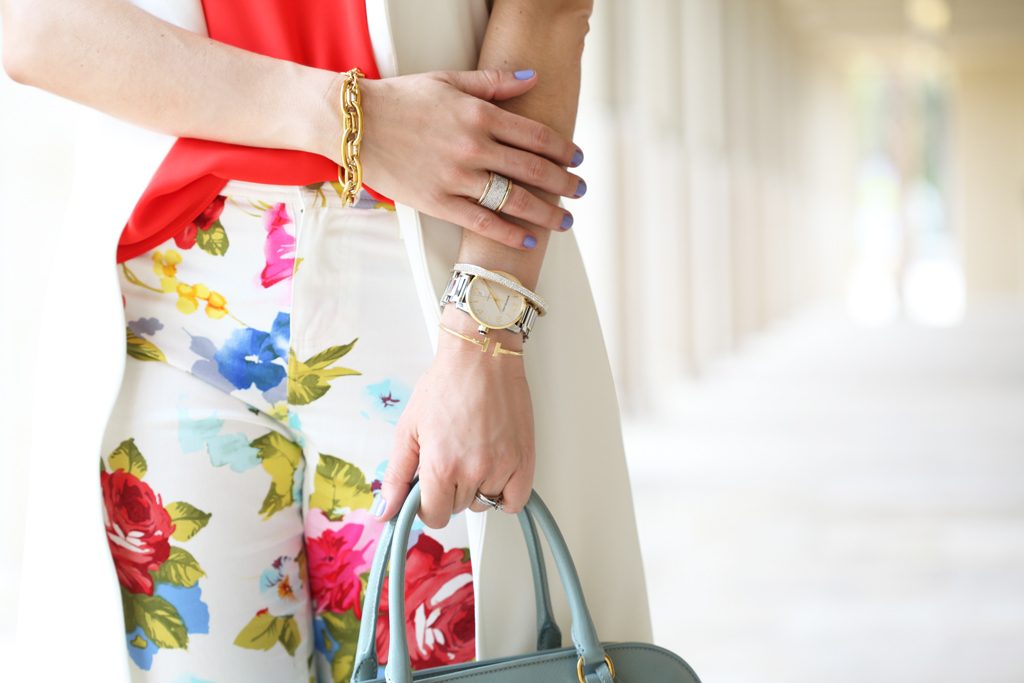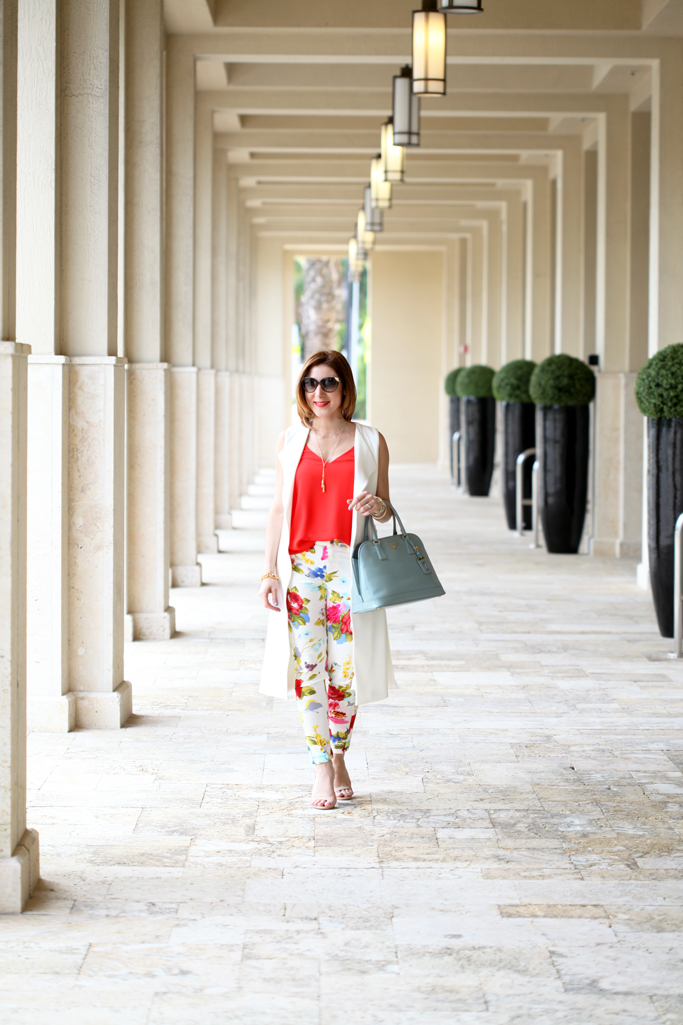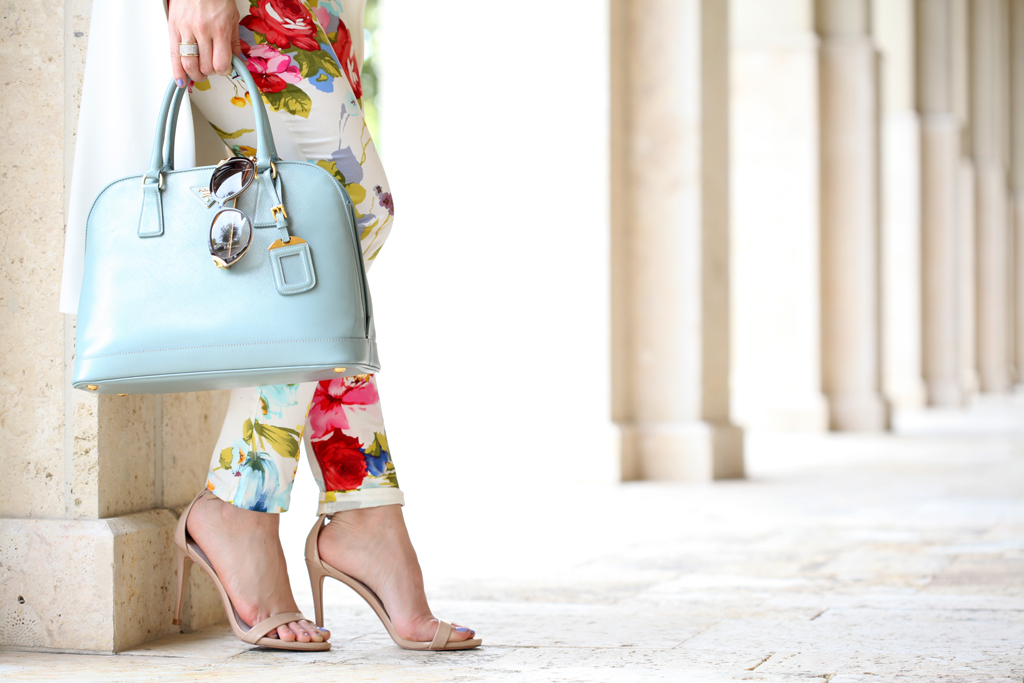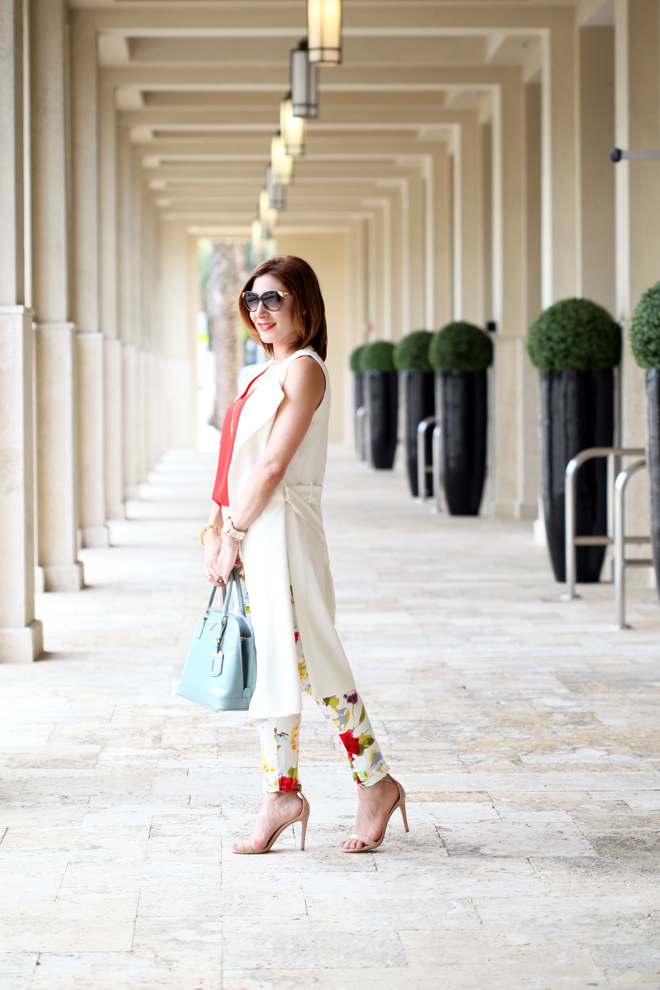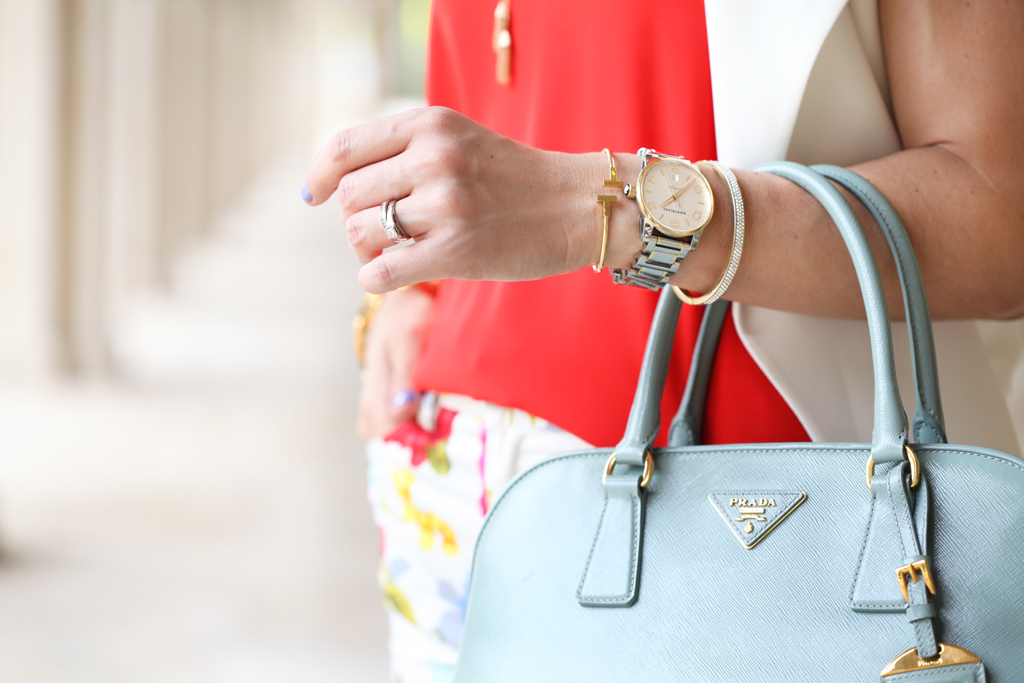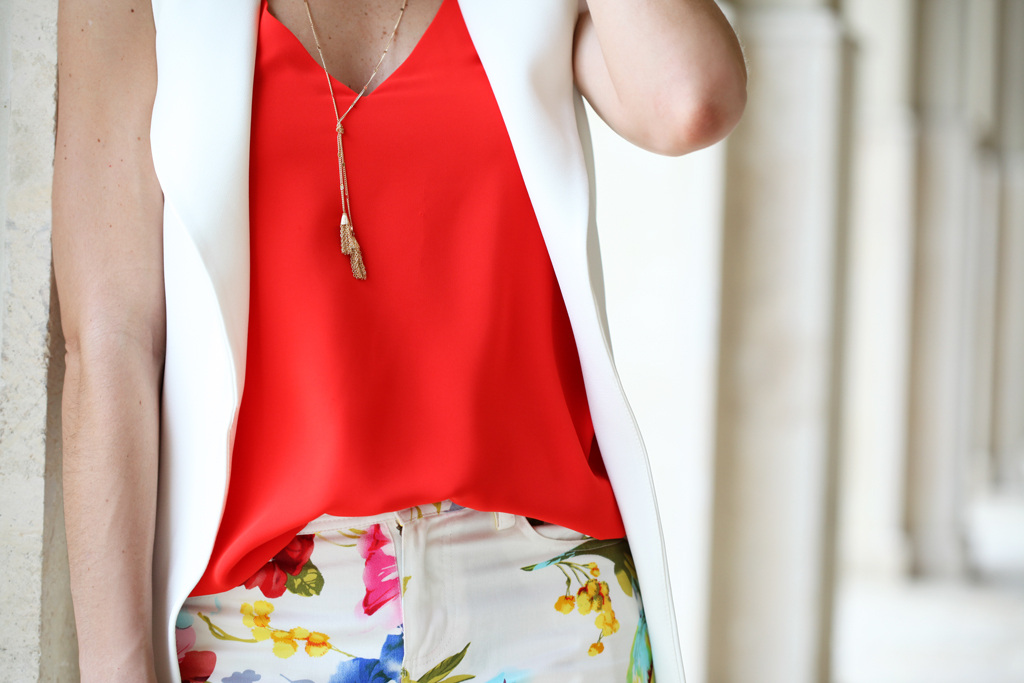 <<   PANTS:  Zara (similar #1, similar #2)  |   TOP: Nordstrom    |   VEST: Zara (similar #1, similar #2)  |   RING: Henri Bendel (similar, affordable option)    |    HANDBAG: Prada (similar, affordable option)    |  WATCH: Montblanc 'TimeWalker' (affordable option) |    BRACELET: Henri Bendel (Bendel Rox Skinny Bangle & similar) and  Tiffany & Co. 'T-Wire' (affordable option)   |    NECKLACE: Baublebar (similar)     |     SANDALS: Steve Madden 'Stecy'   |  SUNGLASSES: Louis Vuitton 'Amber' (similar)    |    NAIL POLISH: Essie 'Warm and Toasty Turtleneck'   |   LIPSTICK:  MAC 'So Chaud'   >>
Although I have worn long vests several times this season, I have only shared it on the blog once (here) #HowRude! Right? So I decided this needed to change ASAP, hence this very casual yet colorful spring assemble. Putting together a colorful outfit shouldn't be a hard task nor an intimidating one, especially if you already own a floral-ful piece. The trick is to choose, at most, two pieces in a color hue that's already present in the main pattern, and that's it! You will have THE perfect chic colorful ensemble.
Don't hesitate to mix and match vibrant hues with more soft tones. As you can see with my outfit, the red and baby blue actually work great and pull the look together. And the reason is the trick that I mentioned above.
What are your favorite colorful prints? Tag me in Instagram (@blameitonmei)… I would love to see!

PÍNTAME DE COLORES: PANTALONES FLOREADOS + CHALECO LARGO
A pesar de que he vestido chalecos largos en varias ocasiones esta temporada, lo he compartido en el blog sólo una vez (aquí). Así que decidí cambiar esto lo antes posible, por lo cual vestí este conjunto muy colorido y primaveral. Elaborar un outfit colorido no debe ser una tarea dura ni mucho menos intimidante, especialmente si ya dispone de una pieza de estampados. El truco está en elegir, como máximo, dos piezas en una tonalidad del color que ya está presente en el estampado principal, ¡y eso es todo! Tendrá un perfecto conjunto que es ambo colorido y elegante.
No dude en combinar colores vibrantes con tonos más delicados. Como pueden ver, el rojo y el azul claro de hecho hacen un gran trabajo en completar el look. Y la razón es el truco que he mencionado anteriormente.
¿Cuáles es su estampado (y si es floreado mejor) preferido? me pueden hacer un tag en Instagram (@blameitonmei) ¡me encantaría ver!