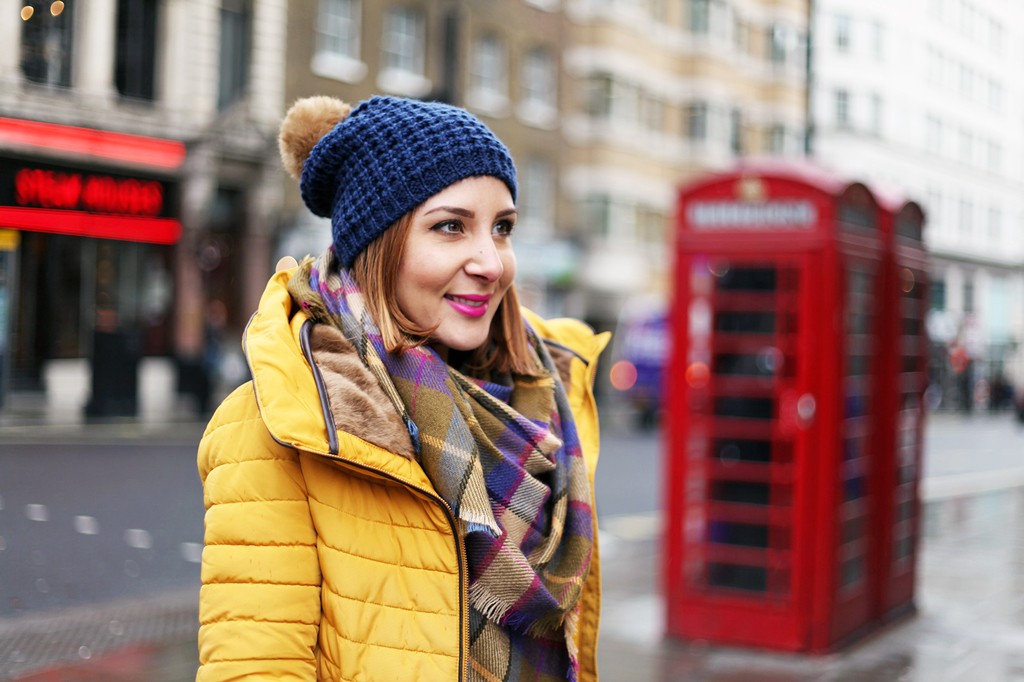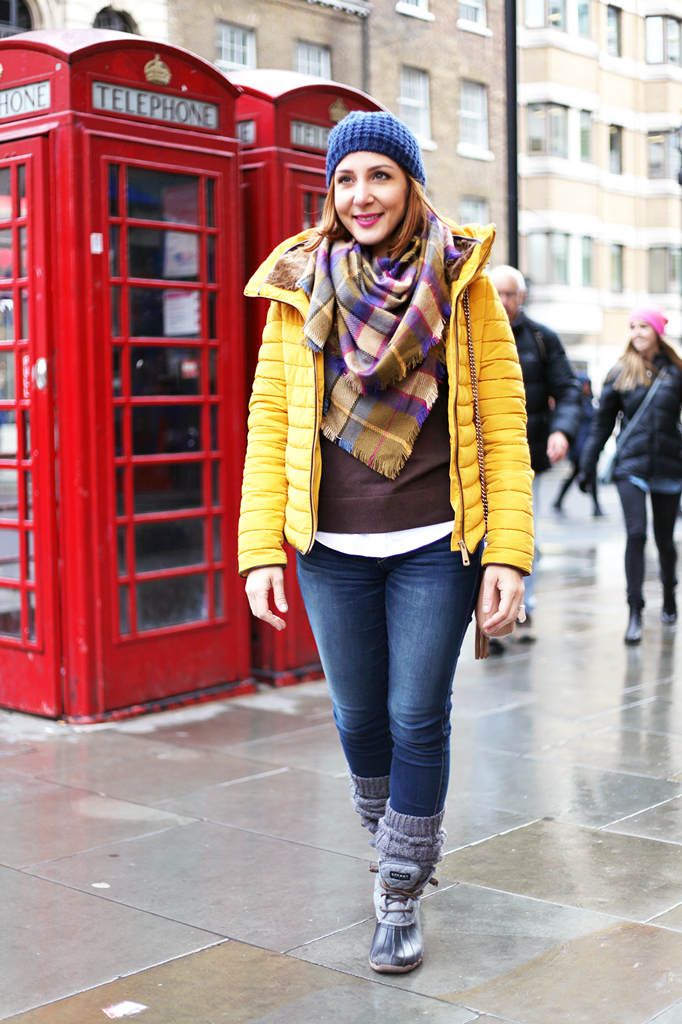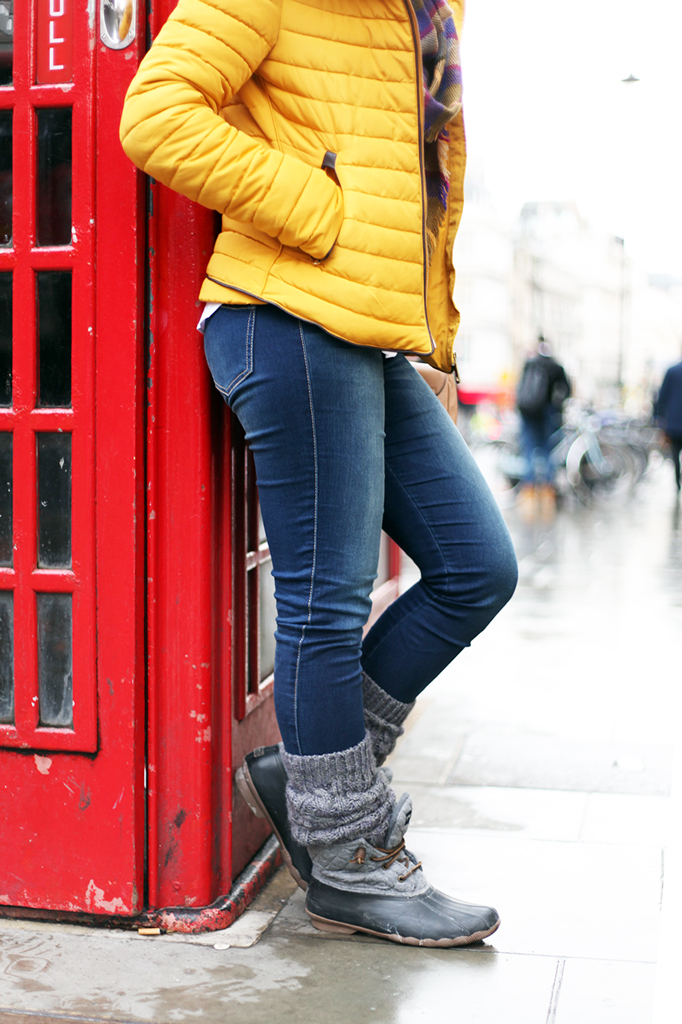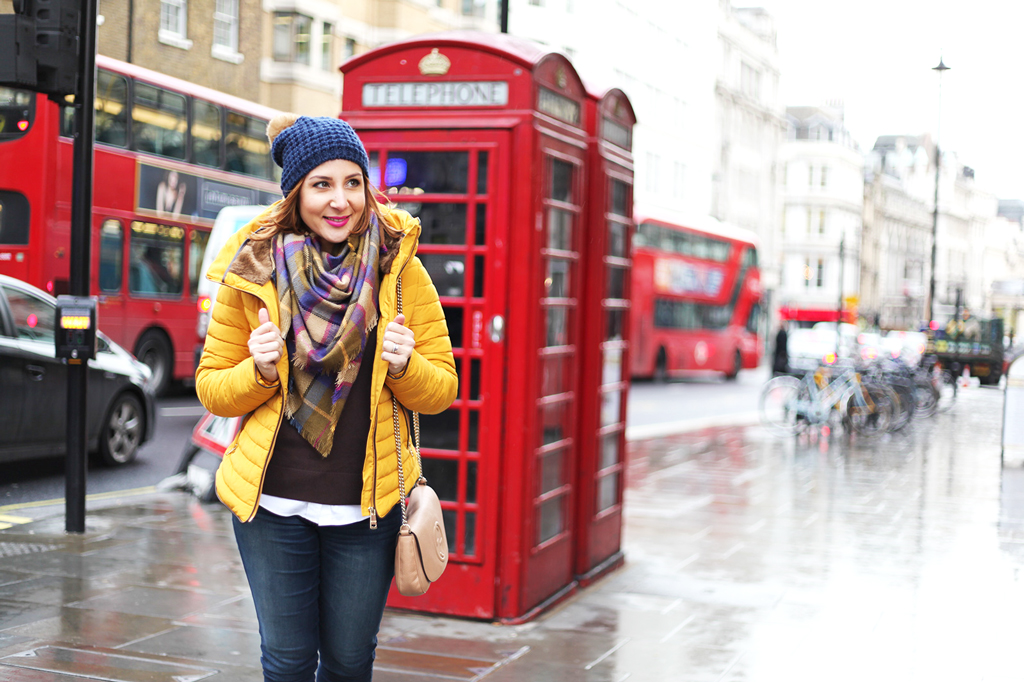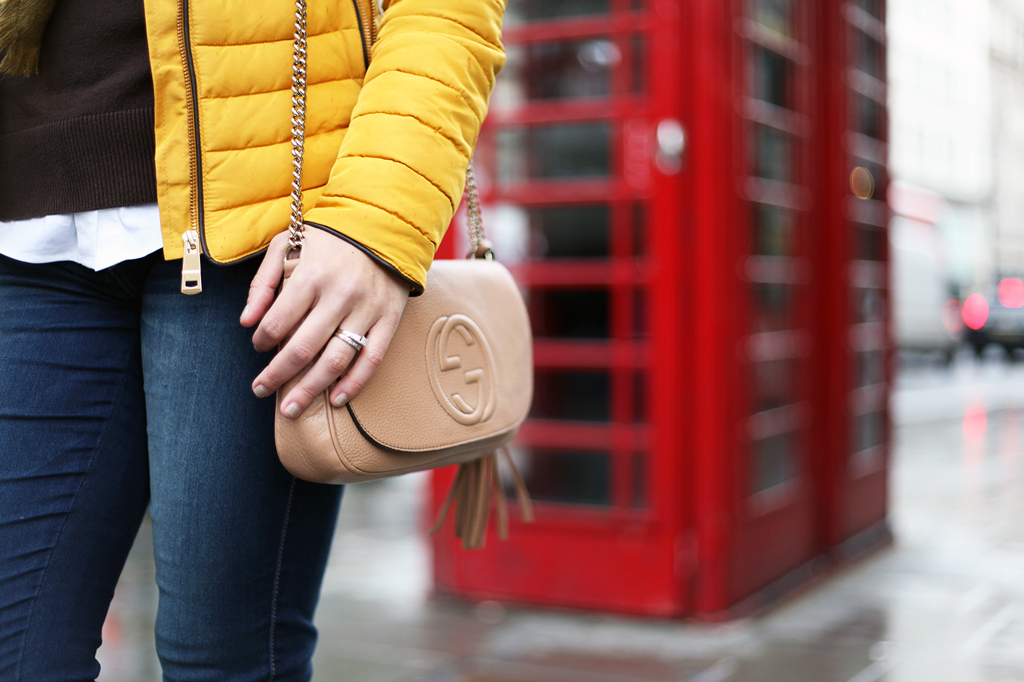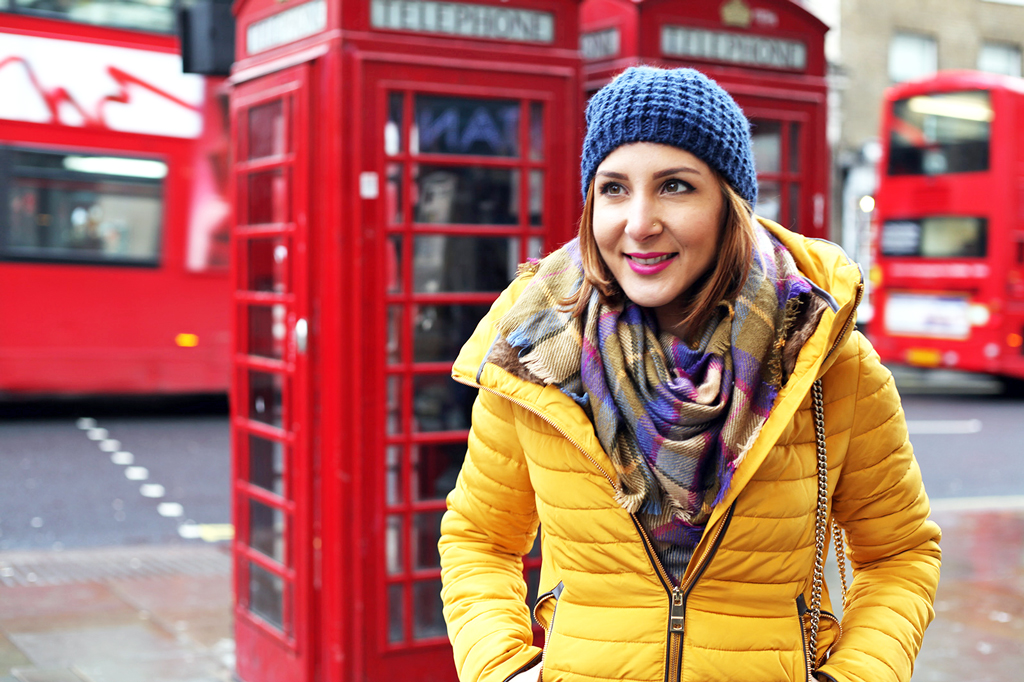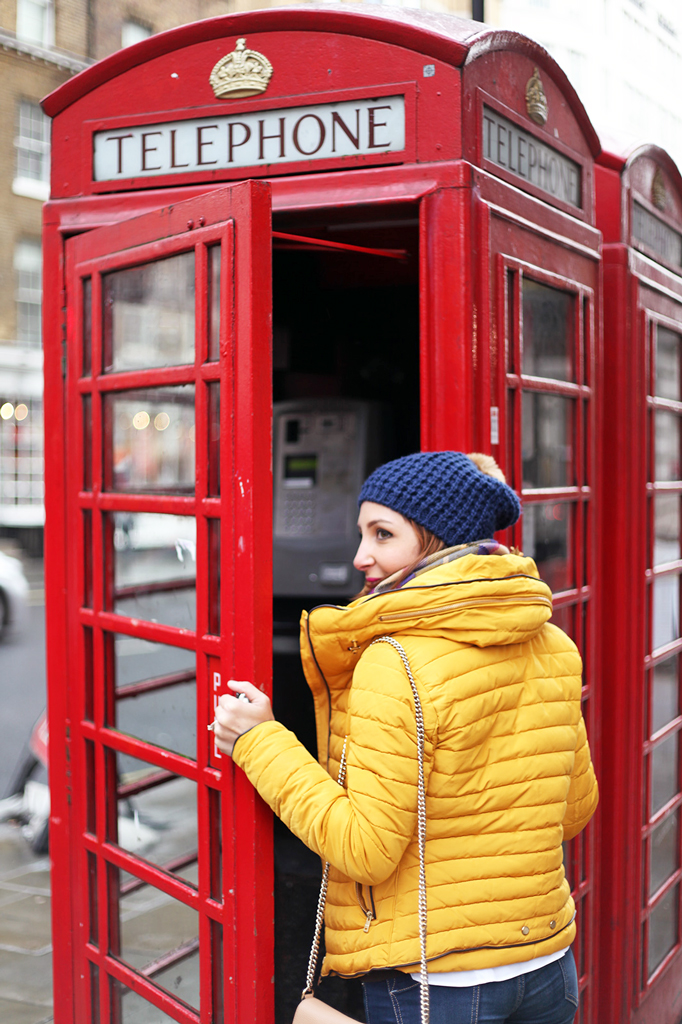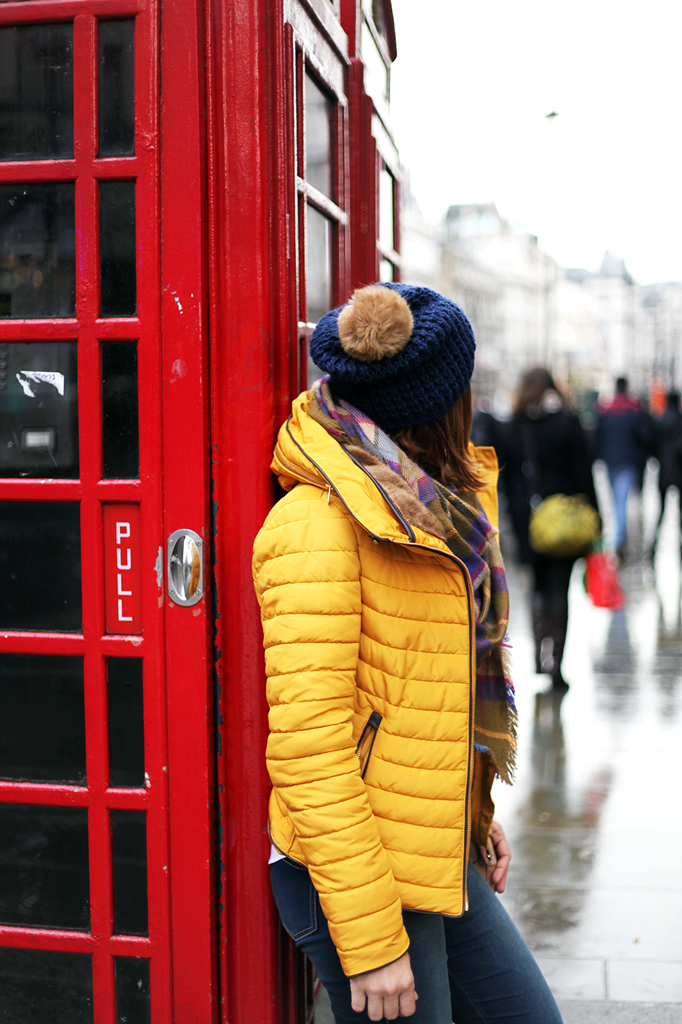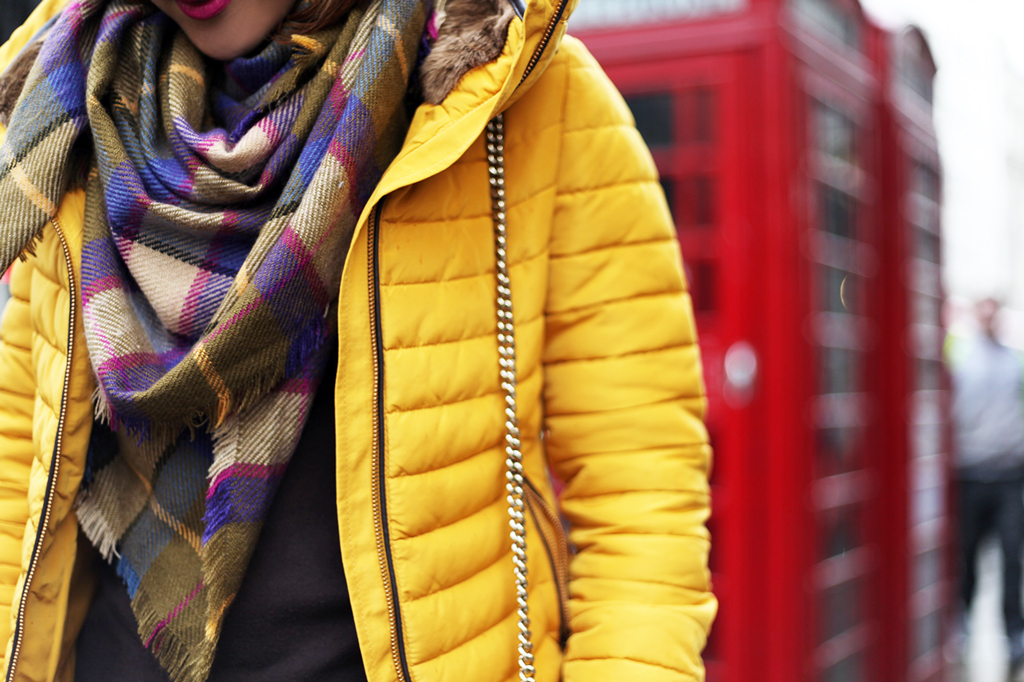 << JACKET: Zara (similar #1, similar #2) | SWEATER: Zara (similar) | BUTTON-DOWN: J.Crew Factory | SCARF: Target (similar #1, similar #2) | HANDBAG: Gucci 'Soho' | BEANIE: Nordstrom (similar #1, similar #2) | JEANS: Express | BOOTS: Nordstrom 'Sperry Saltwater Quilted' | LEG WARMERS: Target (similar) | NAIL POLISH: CND Vinylux 'Svelte Suede' | LIPSTICK: Milani 'Upton Mauve >>
In the past few months, I've taken you through quite some amazing places, wouldn't you agree? Cities like Barcelona, Marrakech, Tokyo and Angkor to name a few, and today I am sharing the last stop on our trip, the beautiful city of London. One thing is for sure, it left us longing for more despite our heavy itinerary. This city has such an incredible charm; it's undeniably the combination of the accent, its minicabs, modern vs. historical architecture, food, the list goes on and on. The weather was rather chilly, making us pull out our thermals, scarfs, down jackets and winter boots (which may not be the most stylish but hey nothing compares to feeling cozy and comfortable during 36°F weather).
Now, a tip for those girls who are meant to be within the boundaries of the Tropic of Cancer, like I, and aren't aware of the proper apparel for winter… a 'down' jacket is a must, I repeat, is a must! Let me explain why; one, it is not bulky so it does not take as much space as a wool coat when packing; two, does not wrinkle which is also a plus when packing; and three, it is extremely warm despite its deceiving appearance. I know the latter is hard to believe, but don't just take my word for it go ahead and do some research.

LONDRES, INGLATERRA

: ABRIGO

COLOR MOSTAZA

+

BUFANDA

COLORIDA
En los últimos meses, me han acompañado a muchos lugares asombrosos ¿no creen? Ciudades como Barcelona, Marrakech, Tokio y Angkor para nombrar algunos, y hoy estoy compartiendo el último destino turístico de nuestro viaje, la bella ciudad de Londres. Una cosa es segura, que nos dejó anhelando por más a pesar de nuestro agitado itinerario. Londres tiene un encanto increíble; sin dudas es la combinación del acento, sus taxis, su arquitectura histórica versus moderna, su gastronomía, la lista sigue y sigue. El clima estuvo bastante frío, lo que nos dio razón de usar nuestras piezas térmicas, bufandas, chaquetas y botas de invierno (que pueden no ser las más de moda pero chicas no hay comparación al sentirse cómoda y abrigada en 36°F (2°C) de temperatura).
Ahora, un consejo para aquellas chicas que suelen a permanecer dentro de los límites del Trópico de Cáncer, como yo, y no conocen sobre de la ropa adecuada para el invierno… ¡un abrigo 'down' es esencial, repito, es esencial! Voy a explicar por qué; uno, no ocupa tanto espacio en su equipaje como un abrigo de lana; dos, no se arruga, que también es una ventaja al empacar; y tres, abriga increíblemente a pesar de su apariencia.