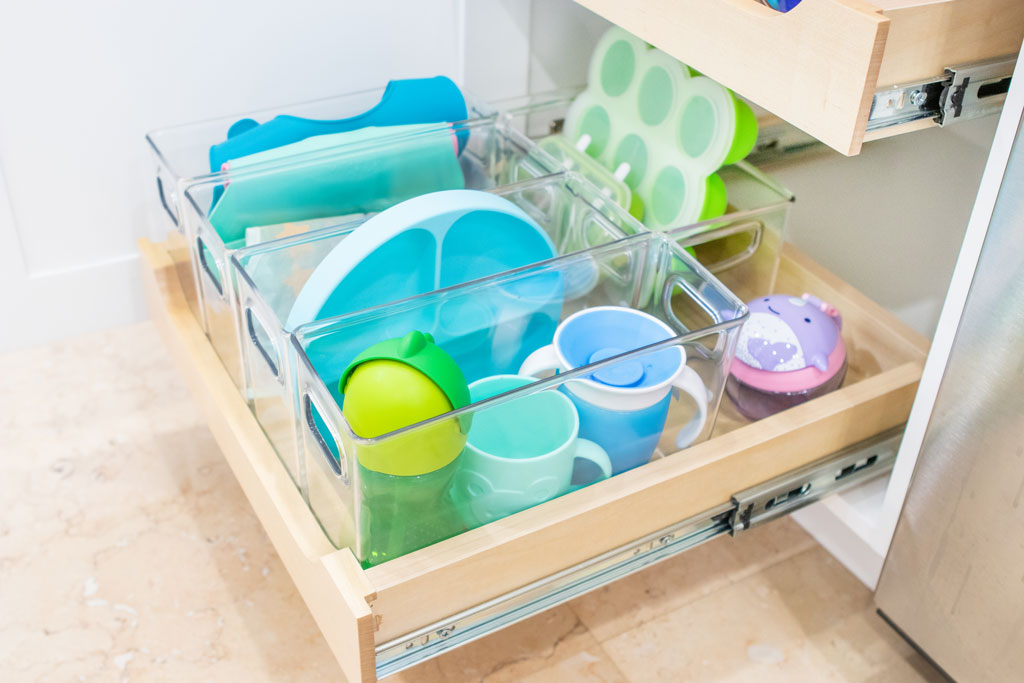 Hello my loves,
I am near the end of my pregnancy and oh boy I am definitely feeling it! This pregnancy has been a bit different only because I have a toddler to take care of and it's tiresome, but with the support of my family and hubby I have been able to get by successfully.
Now, since I am in total nest mode, I wanted to share how I organized one part of our kitchen cabinetry to accommodate everything baby related. Now that it will be two kiddos to feed, I thought it was necessary to complete this task with enough time to test it and see if the way I did it is comfortable and useful. And thanks to iDesign who provided all these organizational goodies to make my life easier. These are available at The Container Store and/or Bed Bath and Beyond. You can even find them at Homegoods, TJMaxx or Marshalls 🙂
¡Hola mis amores!
Estoy cerca del final de mi embarazo y ¡definitivamente lo estoy sintiendo! Este embarazo ha sido un poco diferente solo porque tengo un niño pequeño que cuidar y es agotador, pero con el apoyo de mi familia y mi esposo he podido sobrevivir estos últimos meses con éxito.
Ahora, dado que estoy en modo nesting (etapa cuando las embarazadas preparan el hogar para la llegada del bebe) quería compartir cómo organicé una parte de los gabinetes de nuestra cocina para acomodar todo lo relacionado con ambos bebés. Ahora que habrá dos pequeñines que alimentar, pensé que era necesario completar esta tarea con suficiente tiempo para determinar si la forma que lo organice es cómodo y útil. Y gracias a iDesign, que me proporcionó todas estas cositas organizativas para hacerme la vida más fácil. Estos productos están disponibles en la The Container Store y/o Bed Bath and Beyond. Incluso puedes encontrarlos en tiendas como Homegoods, TJMaxx o Marshalls 🙂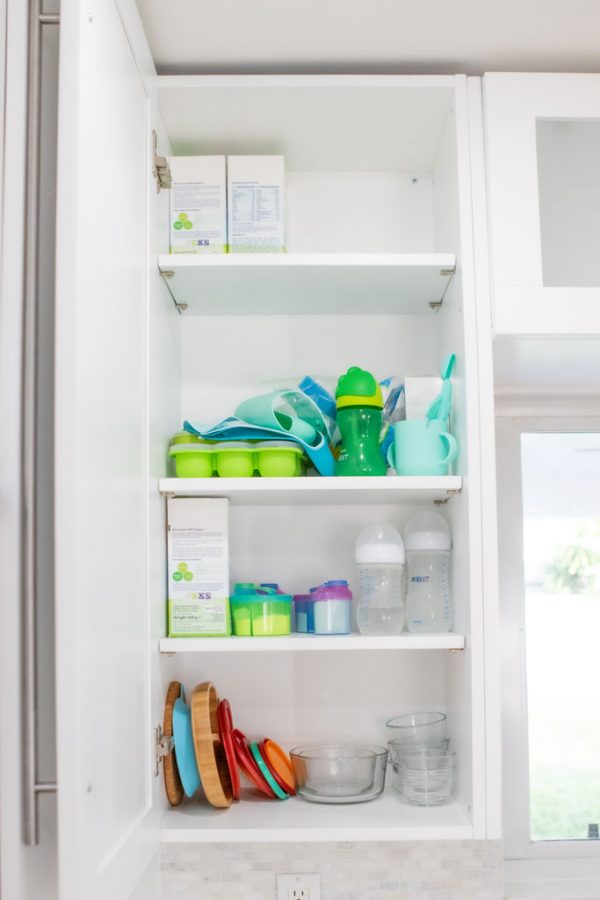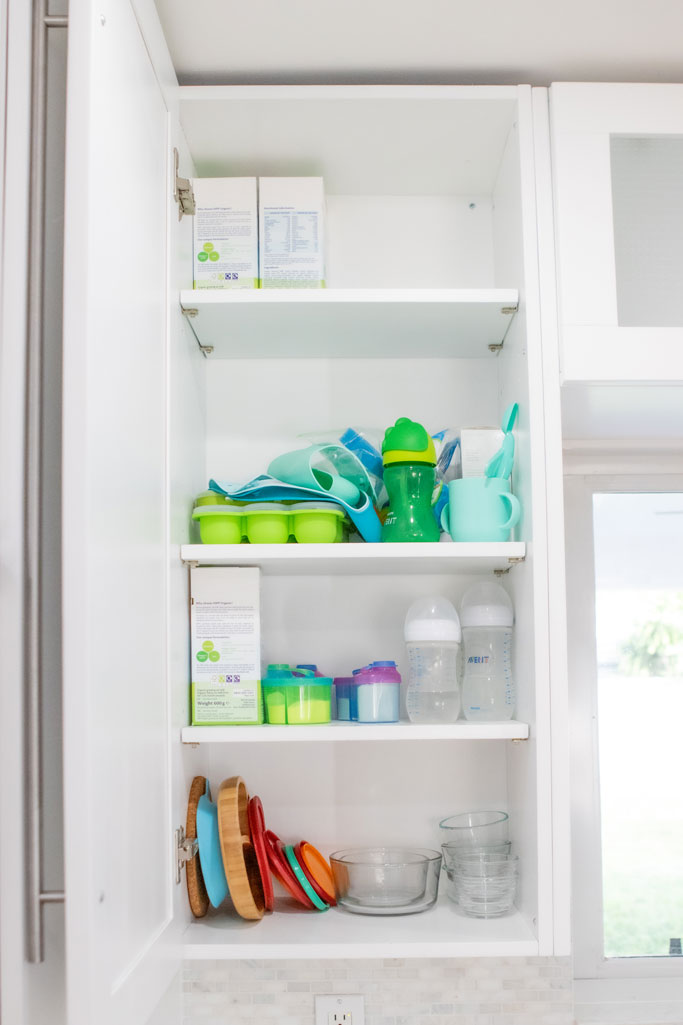 TOP TWO SHELVES
Large bins
MIDDLE SHELF
Air-tight small canisters   ||    Lazy Susan
BOTTOM SHELF
Air-tight medium canister   ||    Lazy Susan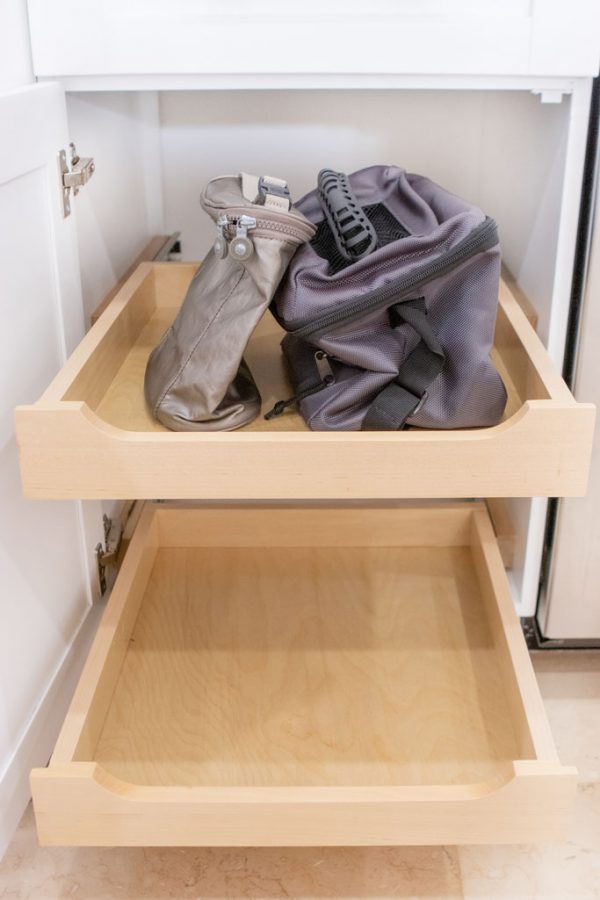 TOP PULL-OUT DRAWER
Lid organizer   ||   Wide container
BOTTOM PULL-OUT DRAWER
Long narrow containers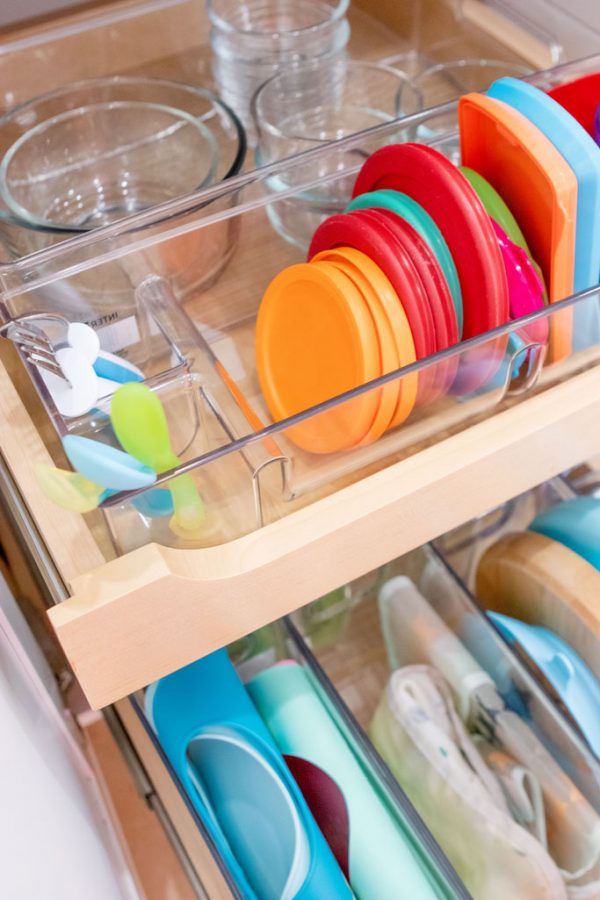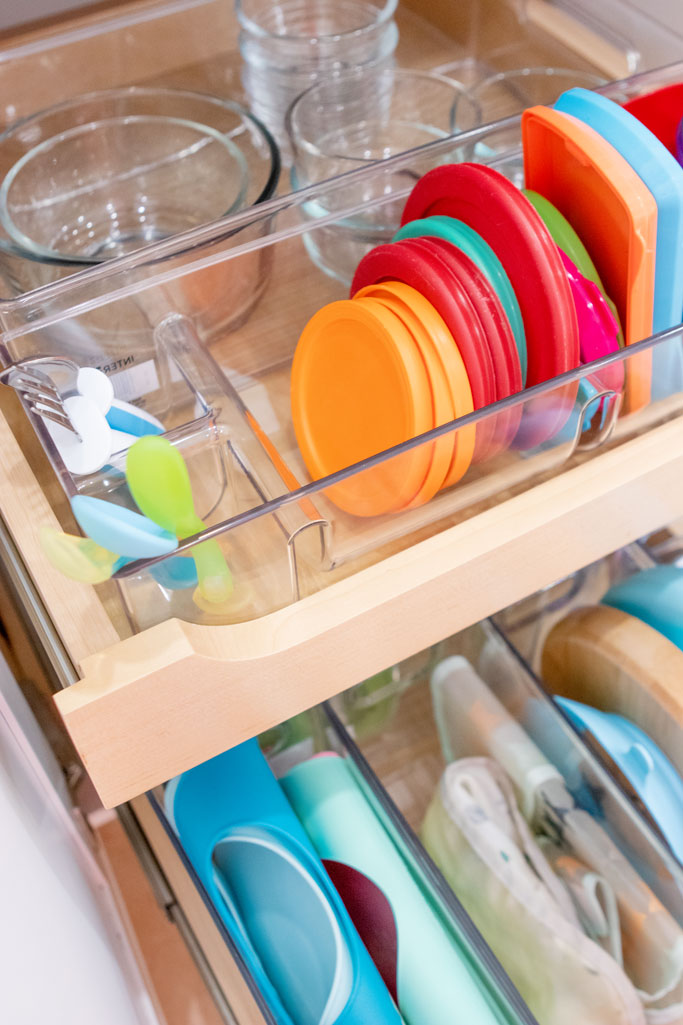 Thanks to iDesign for providing all the storage solutions for this project.
Gracias a iDesign por proporcionar todas las soluciones de almacenamiento para este proyecto.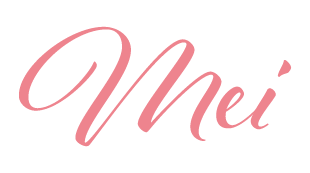 ---
PIN FOR LATER