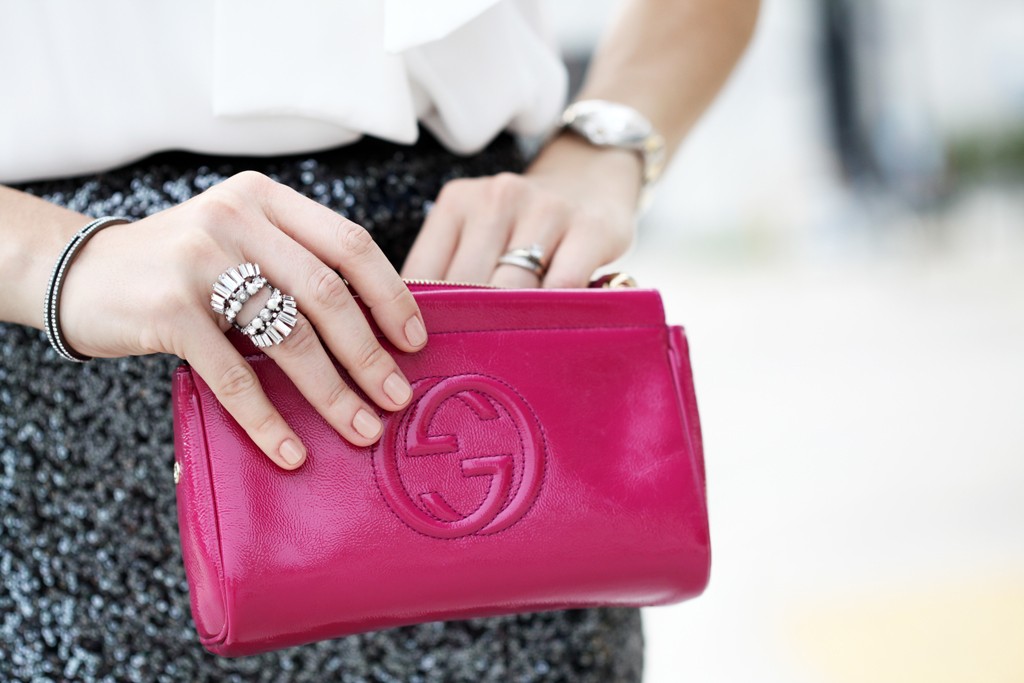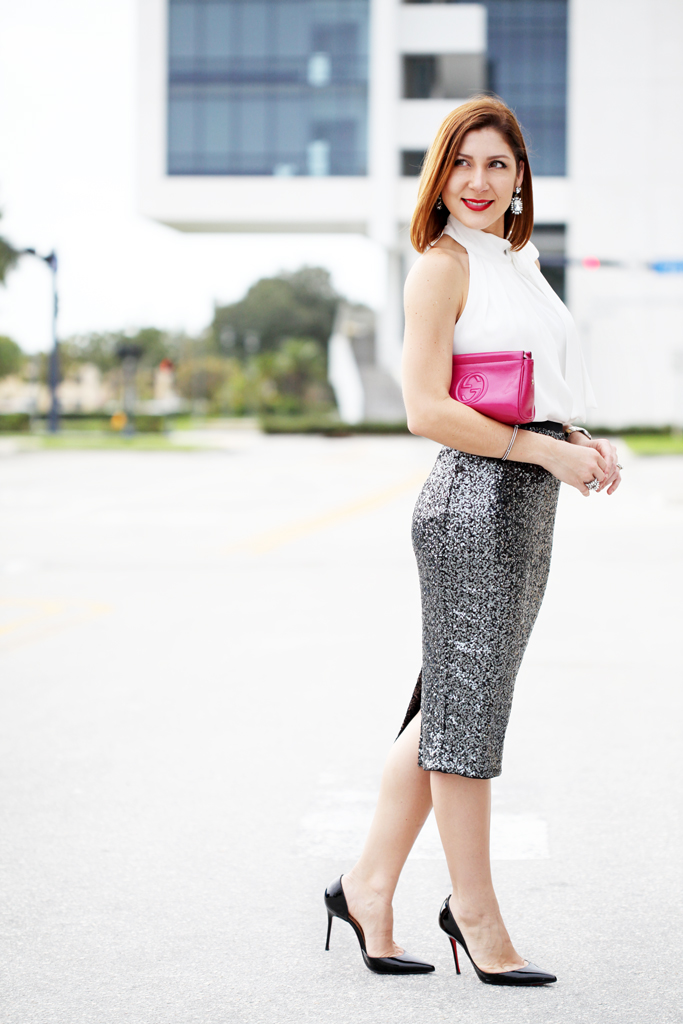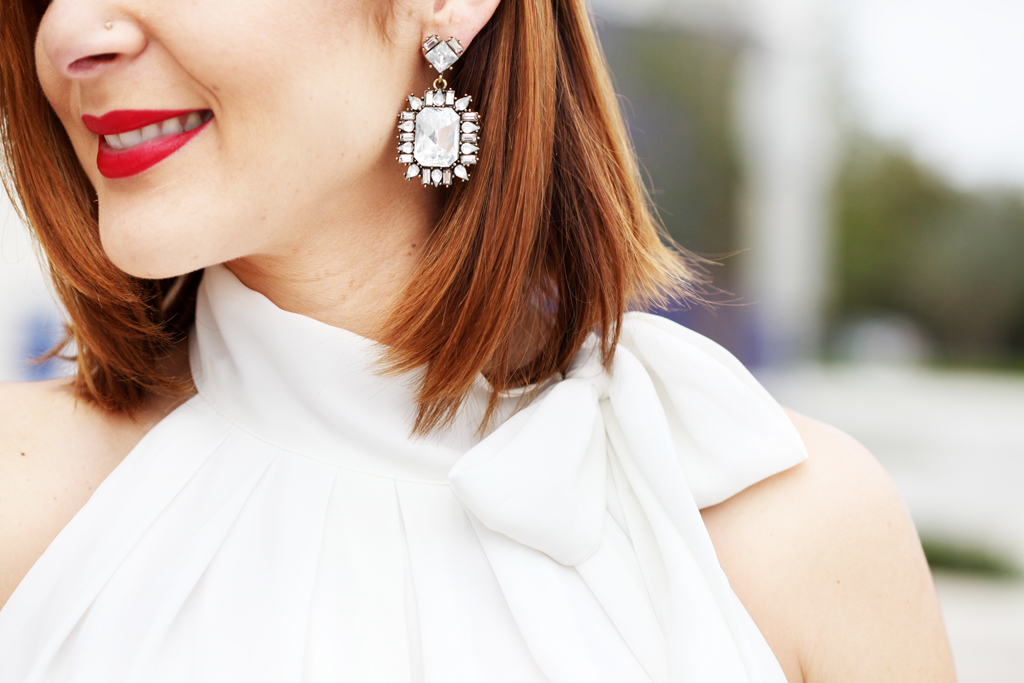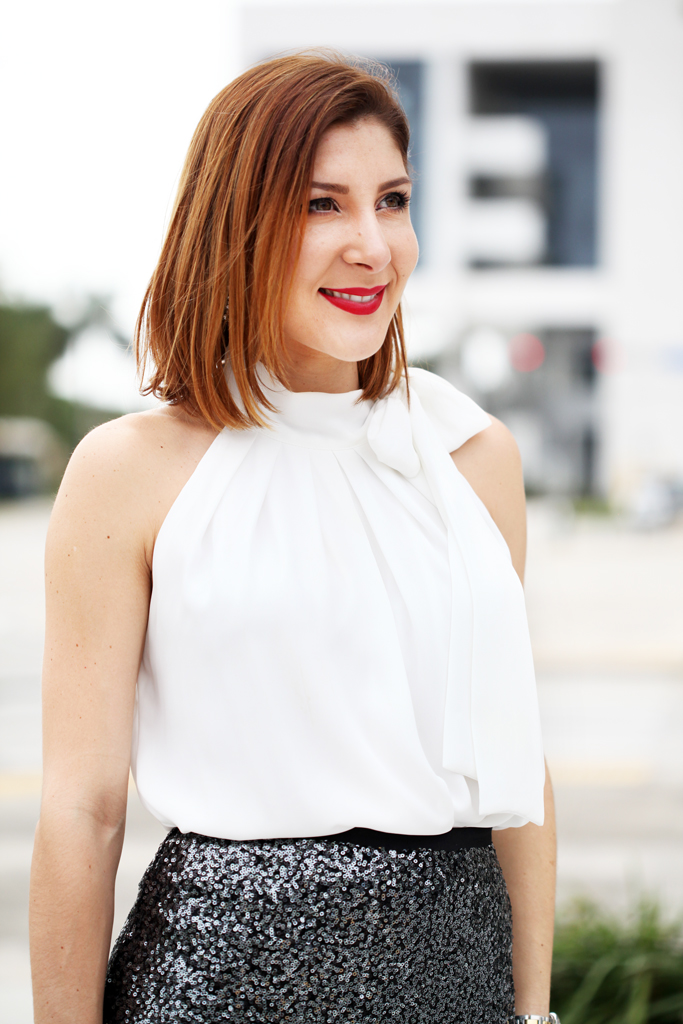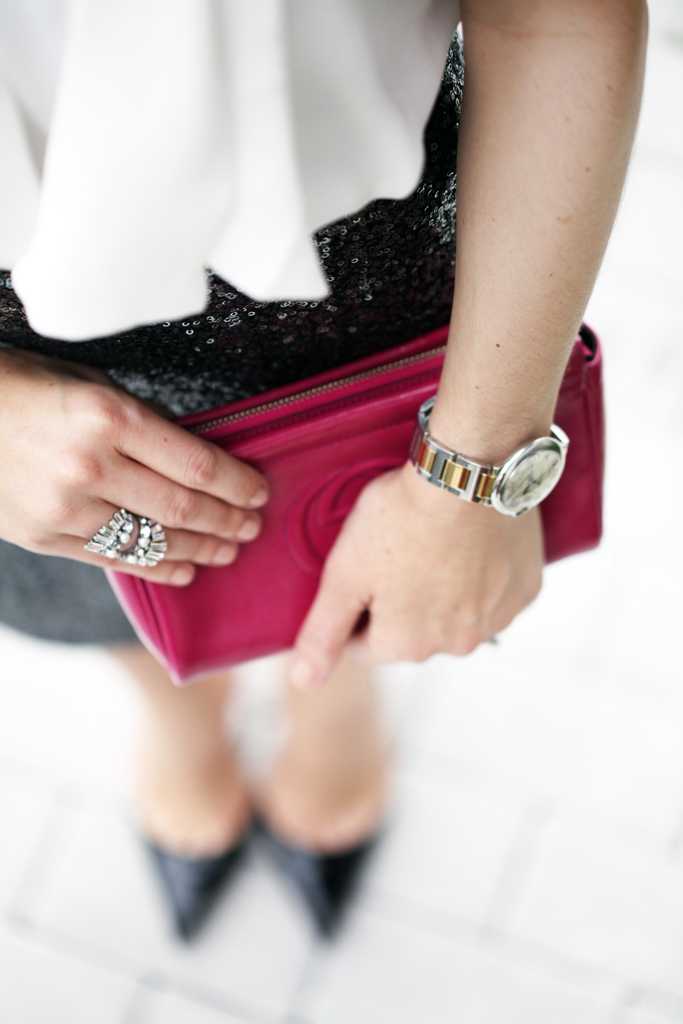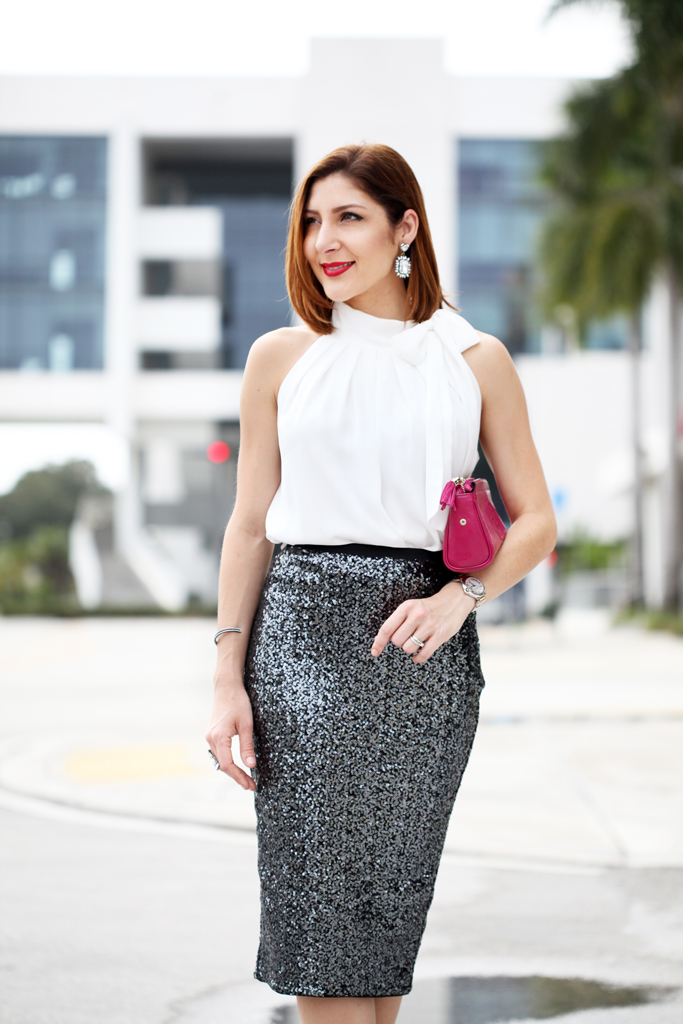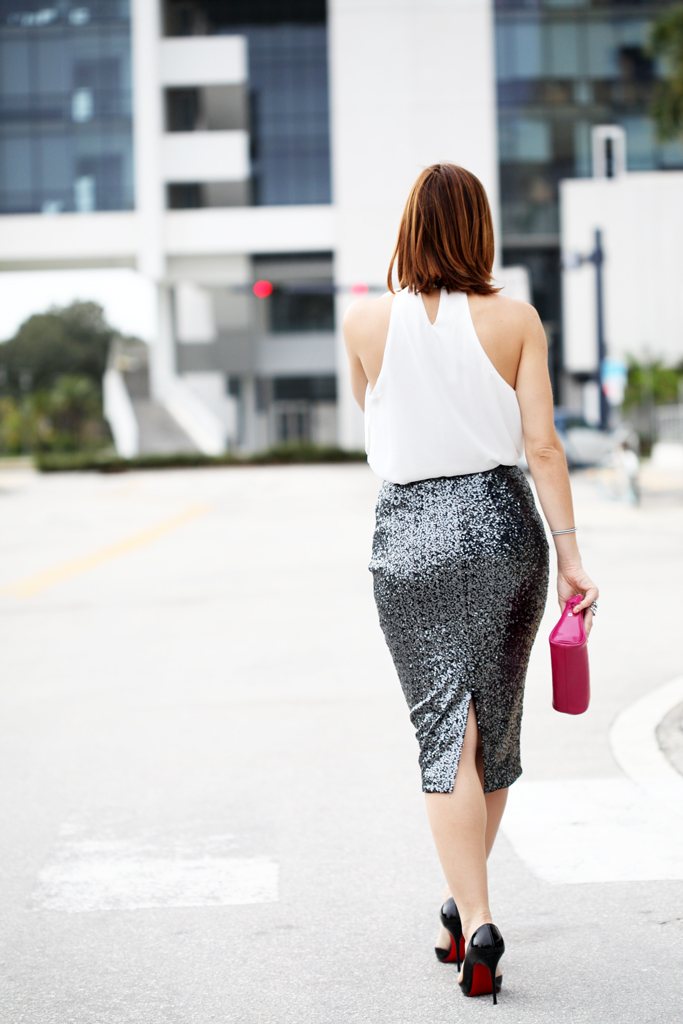 <<   TOP: ChicWish (similar #1, similar#2)  |   PENCIL SQUIRT: Express (similar) |     EARRINGS: BaubleBar 'Ascher Drops'  |    RING: Henri Bendel (similar #1, similar #2)    |    WATCH: Cartier 'Ballon Bleu' (affordable option) |    BRACELET: Henri Bendel (similar #1, similar #2)   | HANDBAG: Gucci (similar, affordable option)  |    HEELS: Christian Louboutin Iriza Half D'Orsay (affordable option)  |   NAIL POLISH: CND 'Svelte Suede'   |   LIPSTICK:  MAC 'So Chaud'    >>
Romance is surely running rampant this spring, and I love it! There are plenty of beautiful wedding invitations overflowing on my desk and let's face it, one of the first reactions when receiving them is "What am I going to wear?"  Basically, it all depends on the venue, but I usually opt for a knee-length dress because of my petite height (otherwise I would have to have it altered #TheStruggleIsReal). This time around though, I decided on an unexpected, separates! I've had this gorgeous sequin pencil skirt since late last year and have been waiting on the right occasion to wear it, this was it. Black and white is one of the most basic yet classic combinations and with the perfect pop of color, you are set! Ladies, this bow neck top has been a favorite of mine, you can see how I've previously styled it here (no longer available but I found a similar one here), and I am warning you, I sure will be adding it to more outfits this spring and summer.

LAZOS QUE ALUCINA: FALDA DE LENTEJUELAS + BLUSA CON DETALLE DE LAZO
El romance sin duda está desenfrenado esta primavera ¡y me encanta! Hay un montón de hermosas invitaciones de boda que desbordan mi escritorio y seamos sinceros, una de las primeras reacciones al recibirlas es "¿Qué voy a vestir?" Básicamente, todo depende del lugar, pero por lo general yo opto por una vestido hasta la rodilla debido a mi pequeña estatura (de lo contrario tendría que llevarlo a un sastre). Esta vez, sin embargo, decidí por lo inesperado, piezas separadas. Tengo esta bella falda ajustada de lentejuelas desde finales del año pasado y he estado esperando por el motivo perfecto para usarla. Blanco y negro es una de las combinaciones más básicas, sin embargo clásica y con la adición de un color llamativo, bueno es ¡perfecta! Chicas, esta blusa con lazo ha sido una de mis favoritas, pueden ver cómo la he combinado en el pasado aquí (ya no está disponible pero encontré una similar aquí), y advierto, estoy segura que la combinare en más looks esta primavera y verano.