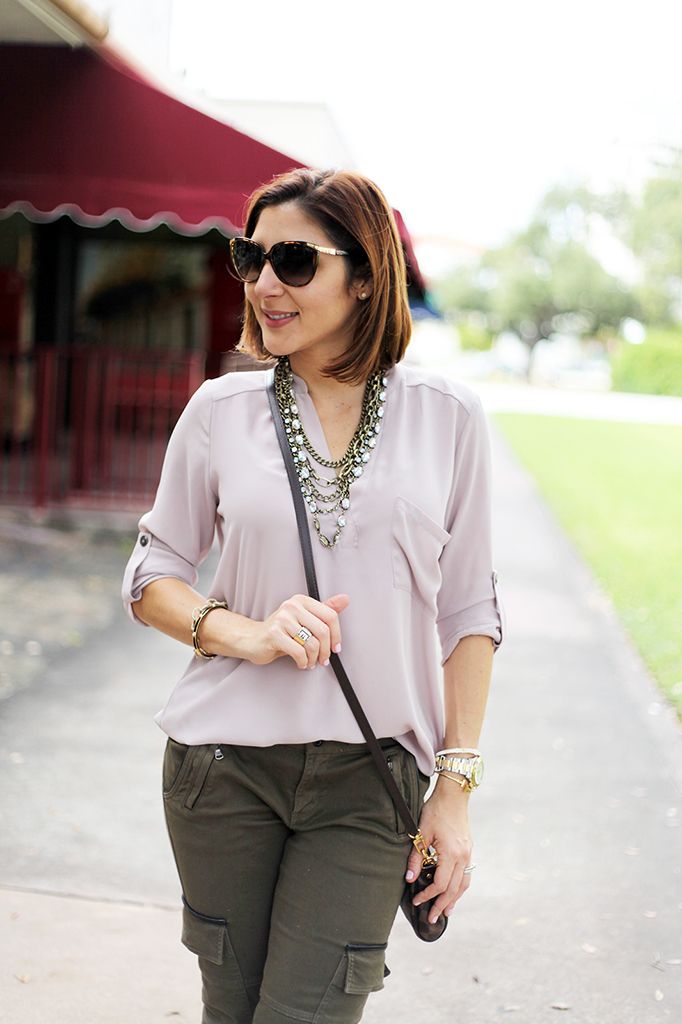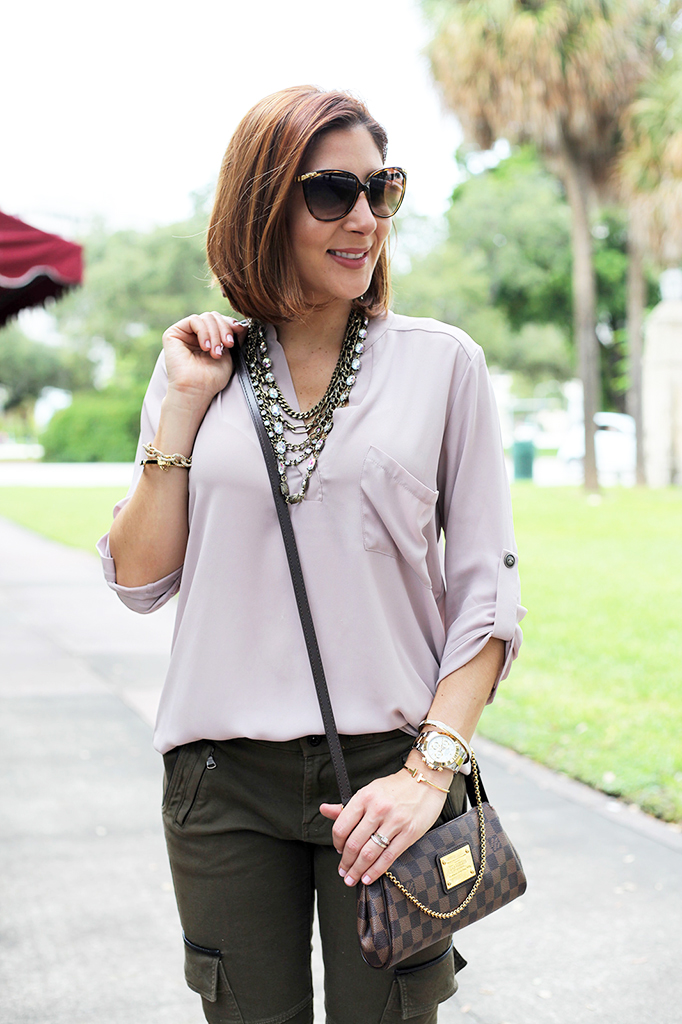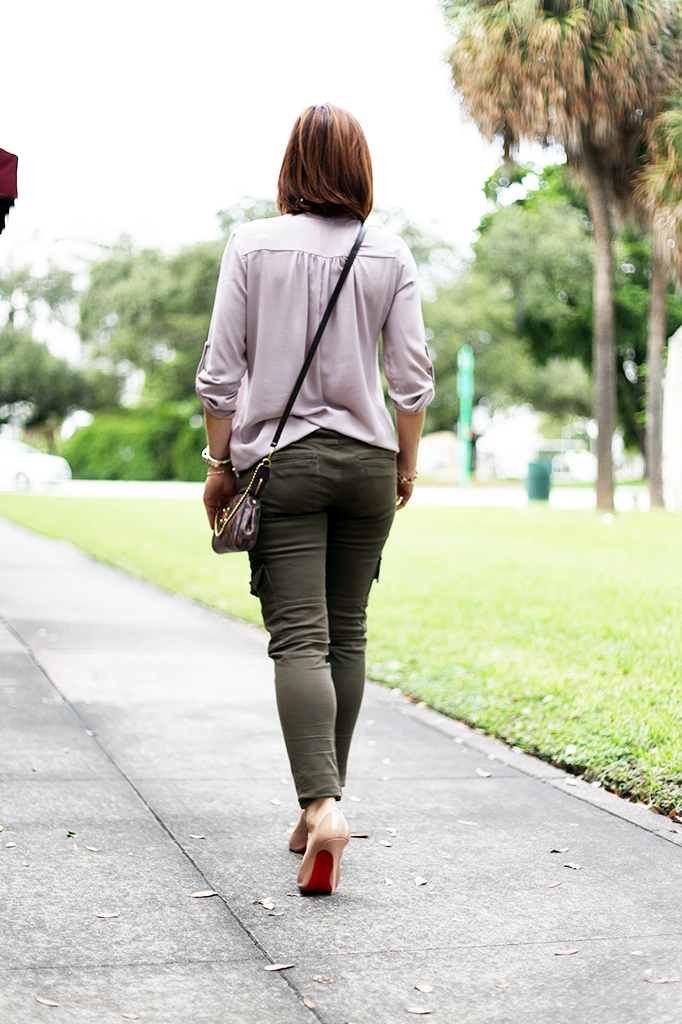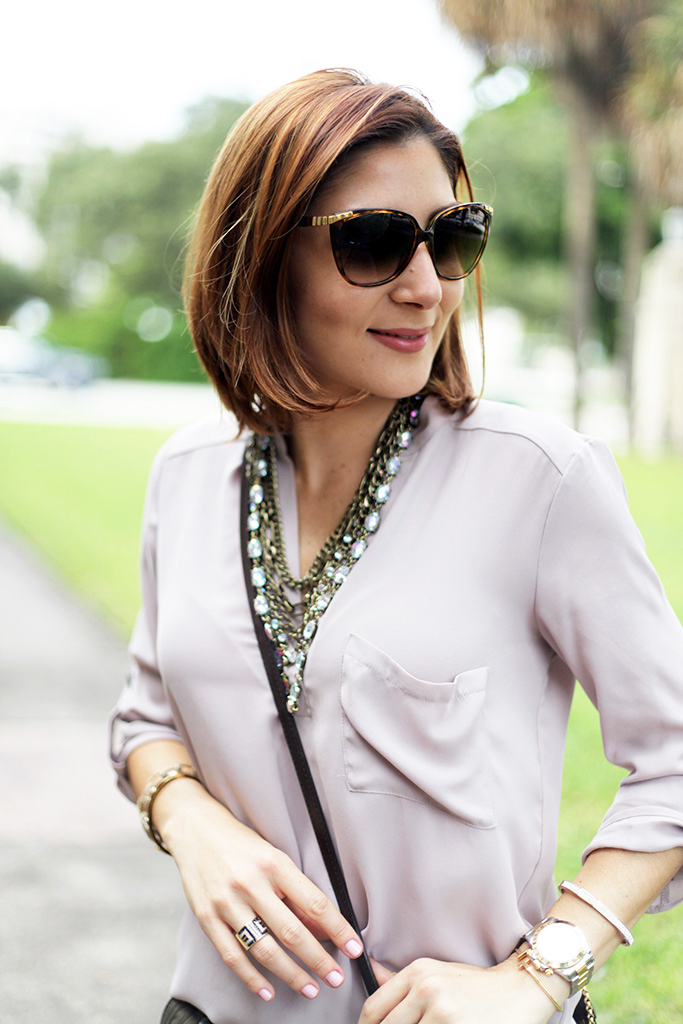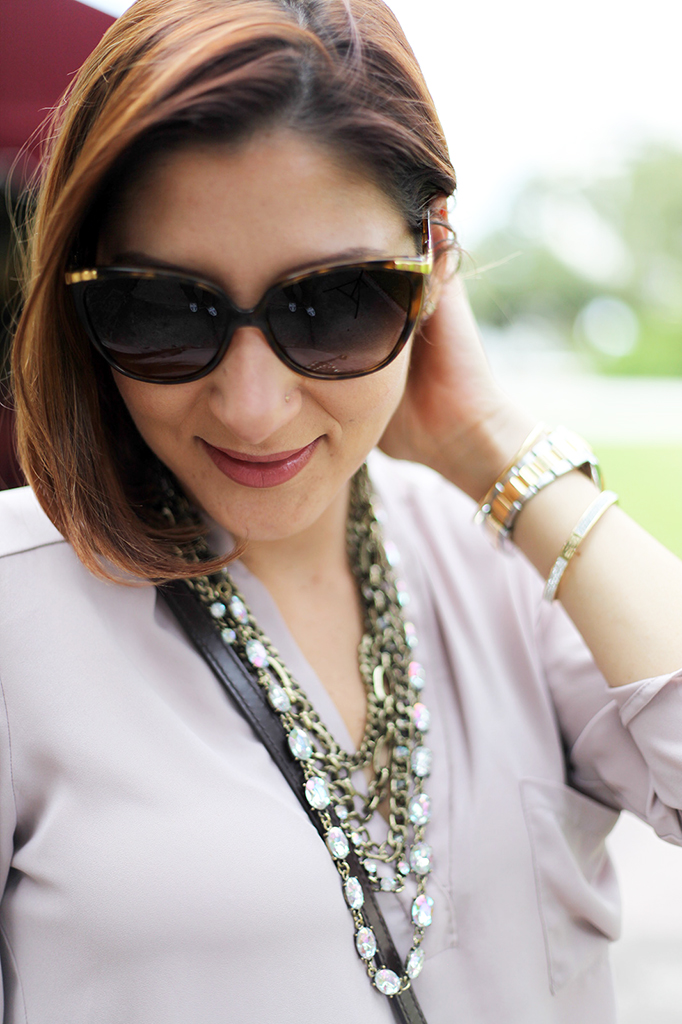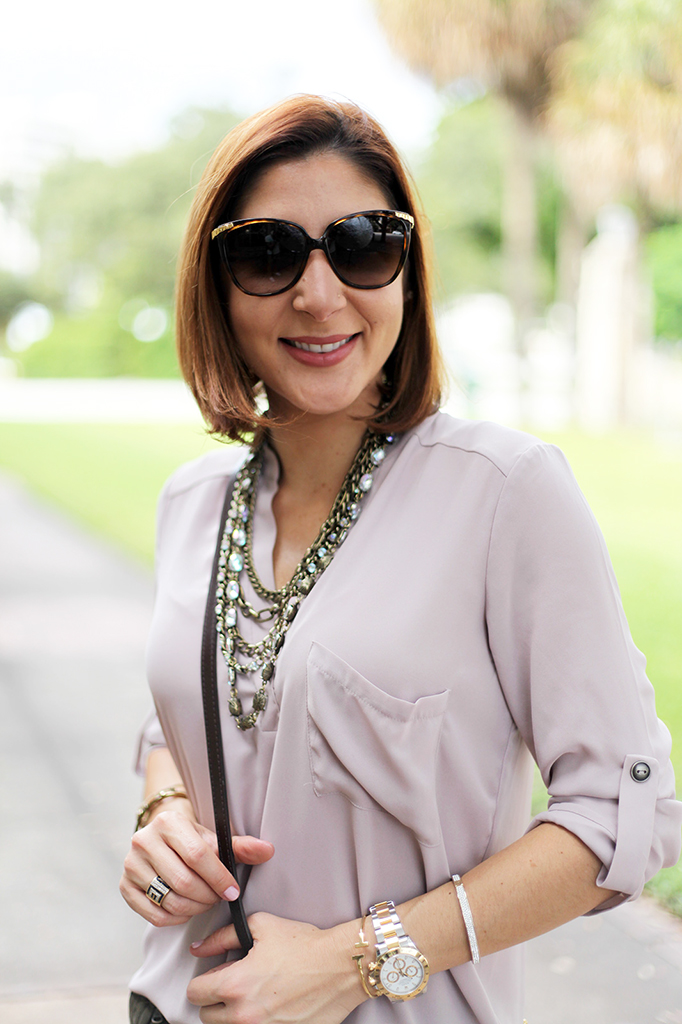 <<   LONG SLEEVE TUNIC: Nordstrom (similar)   |   PANTS: Zara (similar)    |       WATCH: Rolex   |   NECKLACE: Baublebar (similar)   |   BRACELET: Henri Bendel (#1 & #2), J.Crew (similar) & Tiffany & Co.   |   HANDBAG: Louis Vuitton    |   PUMPS: Christian Louboutin    |   NAIL POLISH: Essie – Tying the Knotie     |     SUNGLASSES: D&G    LIPSTICK: Nars – Belle de Jour    >>
Even though I love vibrant colors, I recently have been gravitating towards the rich fall shades of burgundy, olive green and purple (check out this and this post to see what I mean). So when I saw these olive green beauties I immediately grabbed them. Not only because of the color, but the military and somewhat boyish details screamed Mei all over. I usually tend to pair these darker shades with lighter blush tones because it exudes an understated-chic feel to the outfit. This feminine nude pink tunic, which has become my favorite this season (I may or may not have it in three different colors), pairs beautifully with the dark shade of the pants.

A LO MILITAR: PANTALÓN VERDE OLIVO + BLUSA DE MANGAS LARGAS
A pesar de que me encantan los colores llamativos, últimamente me ha estado gustando los tonos intensos de otoño, como el vino tinto, verde oliva y púrpura (echa un vistazo aquí y aquí para saber de lo que me refiero). Por lo tanto, cuando vi estos pantalones, inmediatamente los agarré. No sólo por su color, pero sus detalles militares me gritaron "¡cómprame, cómprame!". Por lo general tiendo a combinar estos tonos oscuros con colores más claros porque emite una elegancia discreta al look. Esta blusa color rosa claro, cual se ha convertido en una de mis favoritas esta temporada (les confieso que la tengo en tres colores diferentes), se combina maravillosamente con el tono oscuro de los pantalones.

You might also like