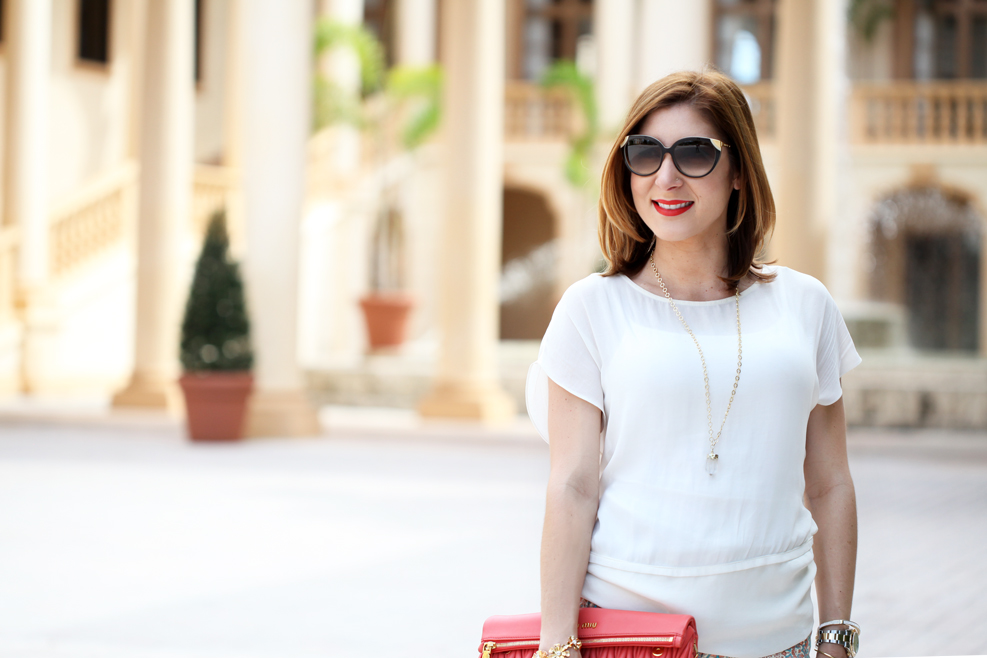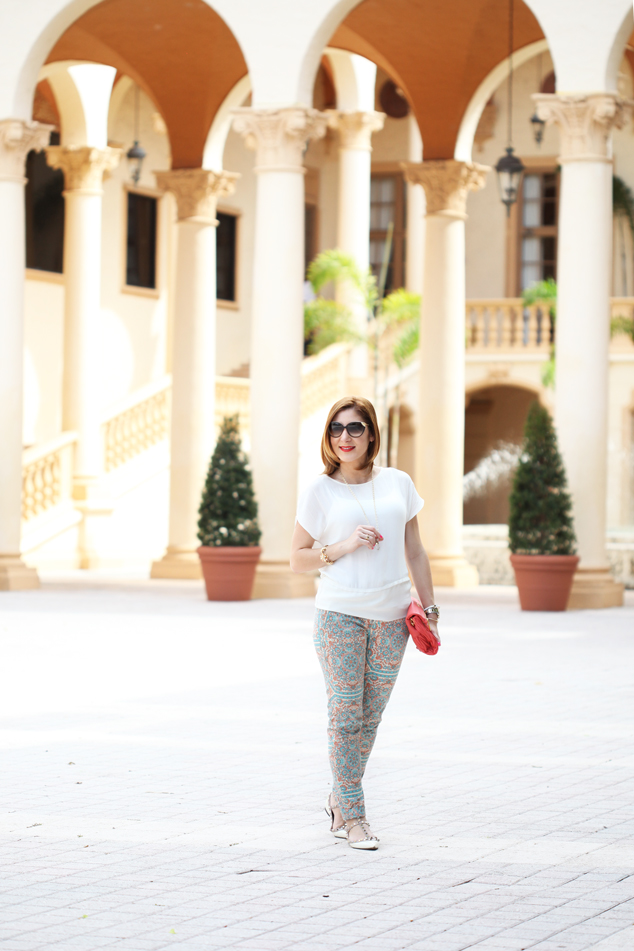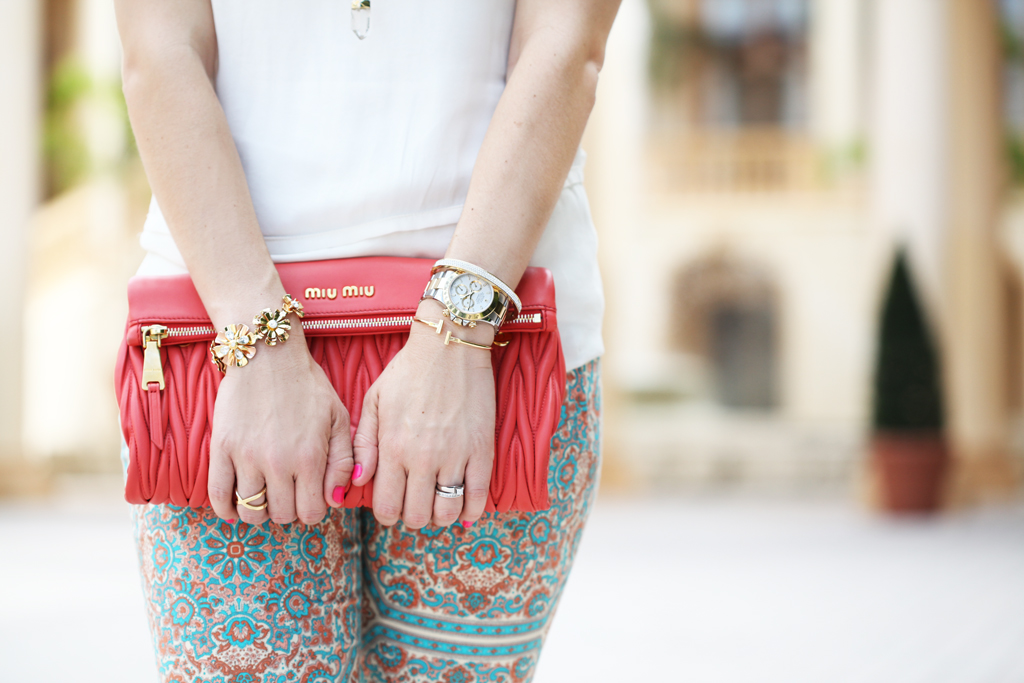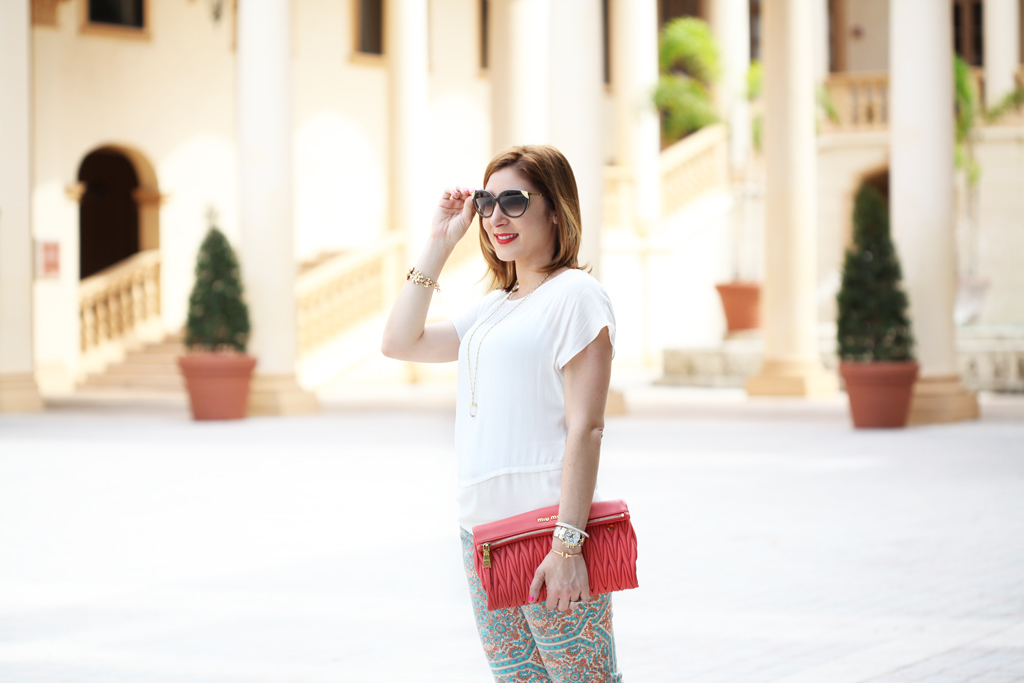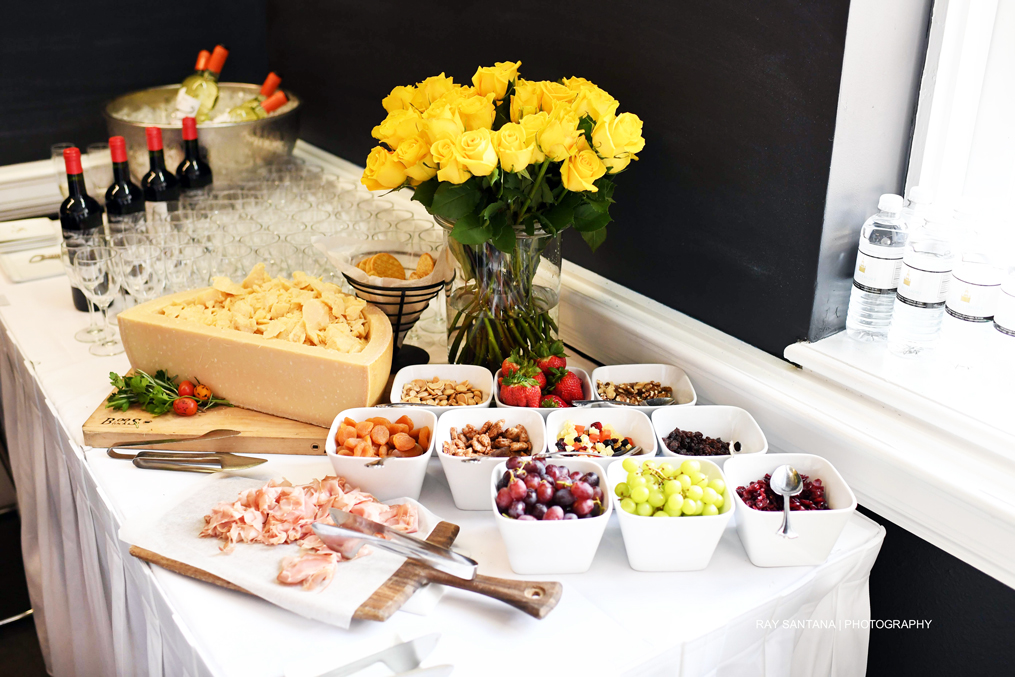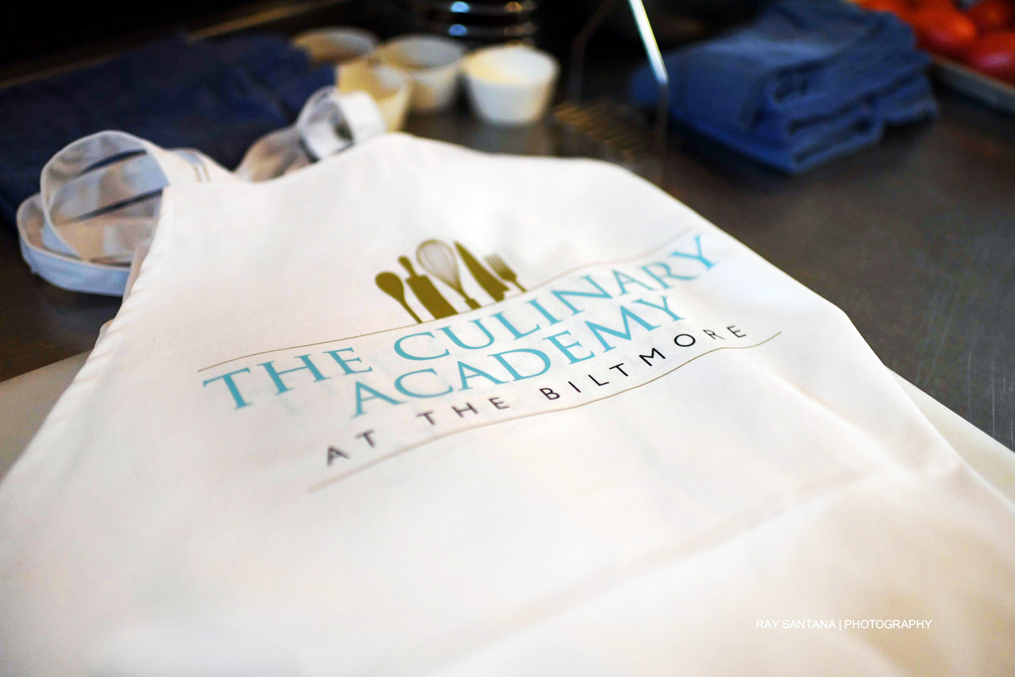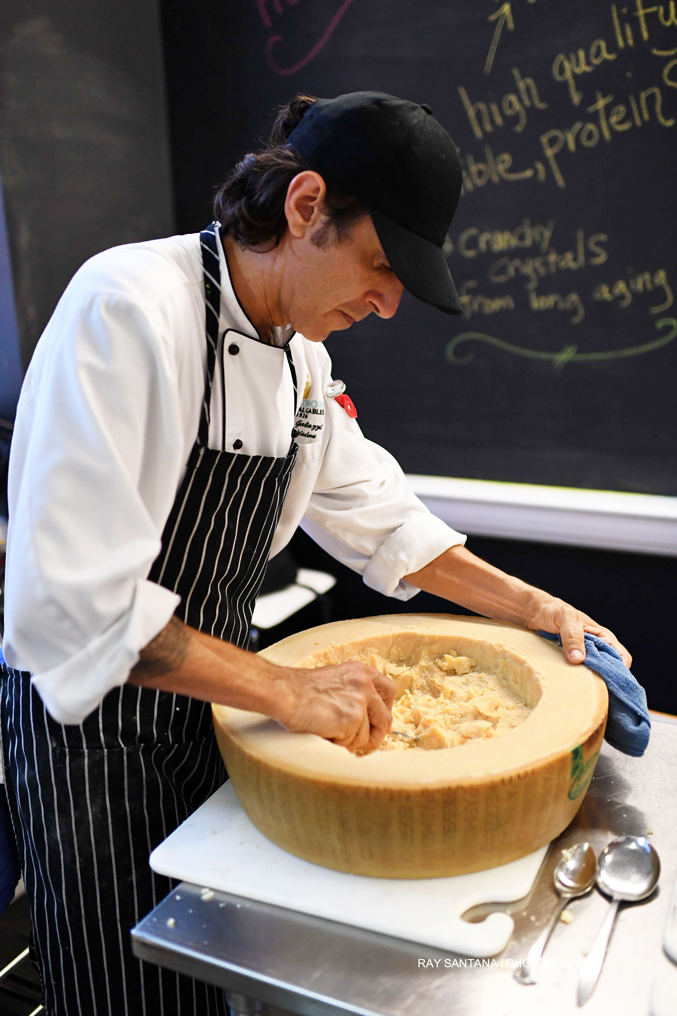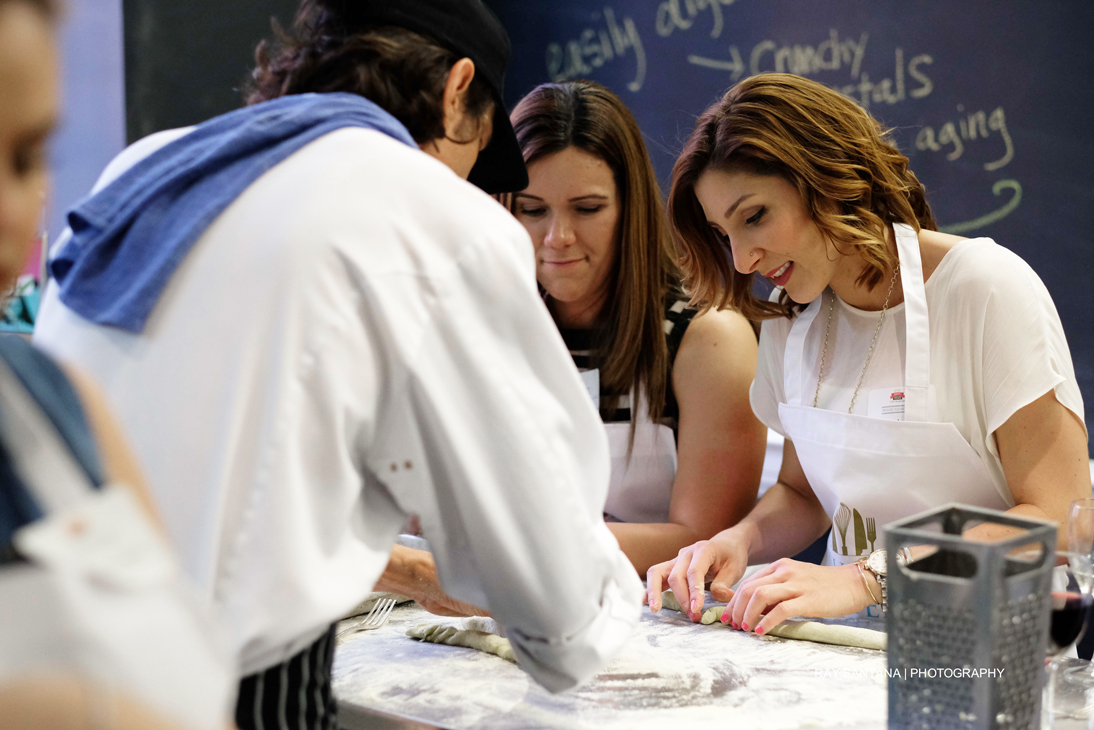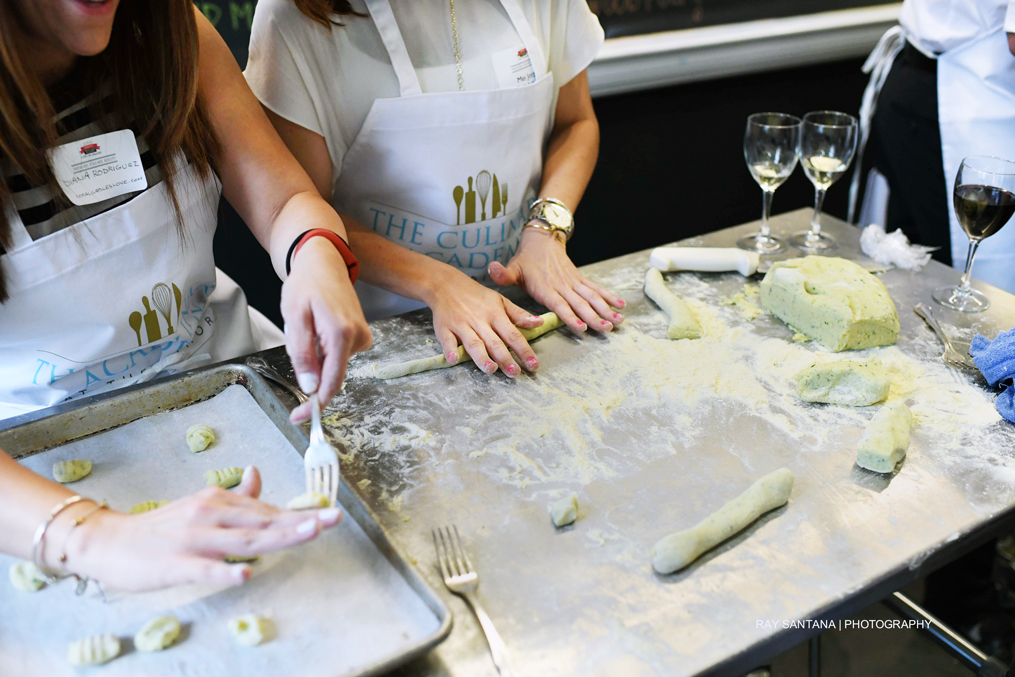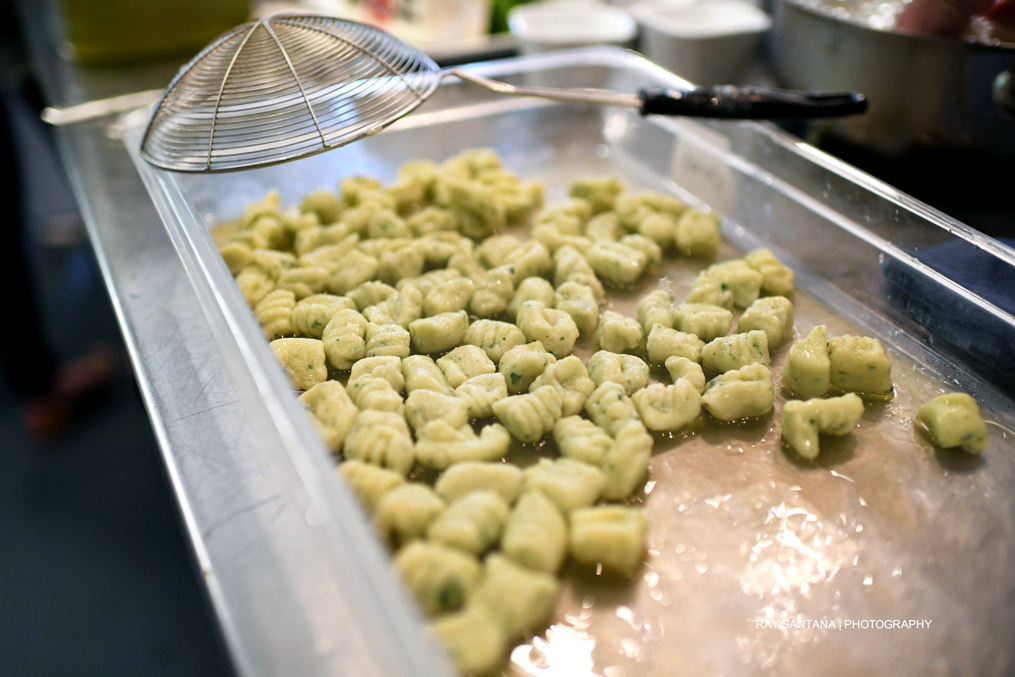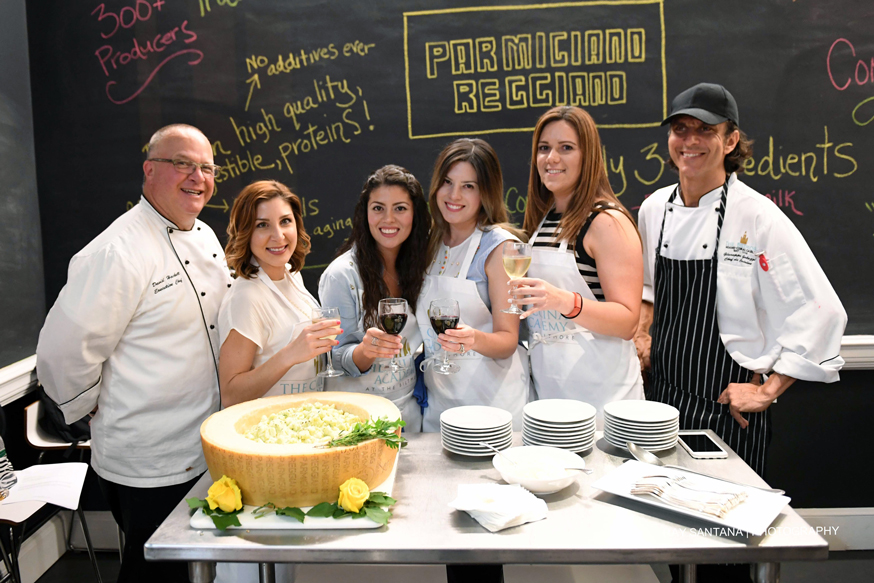 <<  TOP: Zara (similar #1, similar #2)  |   PANTS: Zara (similar)    |   NECKLACE: Nordstrom (similar)  |    HANDBAG: Miu Miu (similar, affordable option #1, affordable option #2)  |  WATCH: Rolex (affordable option) |    BRACELET: Henri Bendel (Bendel Rox Skinny Bangle, similar) and  Tiffany & Co. 'T-Wire' (affordable option)     |    SANDALS: Valentino Rockstud (affordable option)   |   SUNGLASSES: Louis Vuitton 'Amber' (affordable option)   |  NAIL POLISH: Essie 'Fiesta'   |   LIPSTICK:  MAC 'So Chaud' >>
What is better than spending an afternoon in a beautiful Coral Gables landmark, drinking wine, eating cheese, chatting with your fellow blogger babes, and cooking Gnocchi? If you've followed me for some time now, you must know my adoration with anything and everything Italian (I even learned Italian, read more about it here), so when South Florida Bloggers gave me the opportunity to attend this AH-mazing culinary academy with none other than the most Italian cheeses of all, Parmigiano-Reggiano, inside the most iconic building in Coral Gables, well I was ecstatic to say the least. I knew I wanted to wear something comfortable, light and Italian-themed of course! So I opted for these pants (from a few seasons ago, but I've linked similar ones above) that are reminiscent of Florence and its impeccably picturesque renaissance period.
The evening began with beautifully prepared spread and yummy wine, then proceeded with a simple educational introduction of the 900 year old shining star for the night. Did you know that Parmigiano-Reggiano is made from only three ingredients (cow's milk, rennet and sea salt) and to this day it is crafted exactly as it was centuries ago? "Parmigiano Reggiano is a true reflection of its place of origin and the art of generations and generations of cheese artisans." (source: parmesan.com). We were then grouped into fours and began cooking our recipes. We picked the Ricotta Cheese Potato Gnocchi served with Cilantro Butter Sauce and to honest I was doubting myself, but thanks to executive chef (from The Biltmore Fontana's Restaurant), Giuseppe "Beppe" Galazzi, it was a total success. He made it seem so easy and was always so patient and funny to say the least, the characteristics of a true Italian.
Thanks South Florida Bloggers for the opportunity, The Biltmore Culinary Academy for the beautiful setting and incredible chefs & Parmigiano Reggiano for the remarkable cheese experience.

PANTALONES ESTAMPADOS + ZAPATOS CON TACHUELAS
¿Qué es mejor que pasar una tarde en un hermoso lugar de Coral Gables, beber vino, comer queso, charlar con otros talentosos blogueros, y cocinar ñoquis? Si me siguen desde hace algún tiempo, deben conocer mi adoración con todo lo italiano (incluso aprendí italiano, lea más aquí), por lo que cuando South Florida Bloggers me dio la oportunidad de asistir a esta increíble academia culinaria con nada menos que con el mejor de los quesos italiano, Parmigiano-Reggiano, en el edificio más icónico de Coral Gables, tuve que mantener mi emoción. Sabía que quería vestir algo cómodo y ligero. Así que opte por estos pantalones (de un par de temporadas atrás, pero he encontrado otros similares arriba) que me recuerdan del pintoresco período del renacimiento Florentino.
La tarde comenzó con sabrosas picaditas y delicioso vino, después con una simple historia sobre la estrella de la noche ¿Sabían que el Parmigiano-Reggiano está hecho de sólo tres ingredientes? (leche de vaca, cuajo y sal de mar) y hasta hoy se elabora exactamente como desde hace siglos. "Parmigiano Reggiano es un fiel reflejo de su lugar de origen y el arte de generaciones y generaciones de artesanos de queso." (Fuente: parmesan.com). Después nos agruparon en cuatro y comenzamos a cocinar nuestras recetas. Escogimos el gnocchi (o ñoqui) de patata con queso ricota servido con salsa de cilantro, y siéndoles honesta, tenía mis dudas sobre el resultado de este plato, pero gracias al chef del restaurante Fontana del hotel Biltmore, Giuseppe "Beppe" Galazzi, todo fue un éxito. Él lo hizo parecer tan fácil y siempre fue muy paciente y divertido, las características de un verdadero italiano.
Gracias a South Florida Bloggers por la oportunidad, el Biltmore Culinary Academy (Academia Culinaria del Hotel Biltmore) por el precioso ambiente e increíbles chefs, y Parmigiano Reggiano por la inolvidable experiencia.