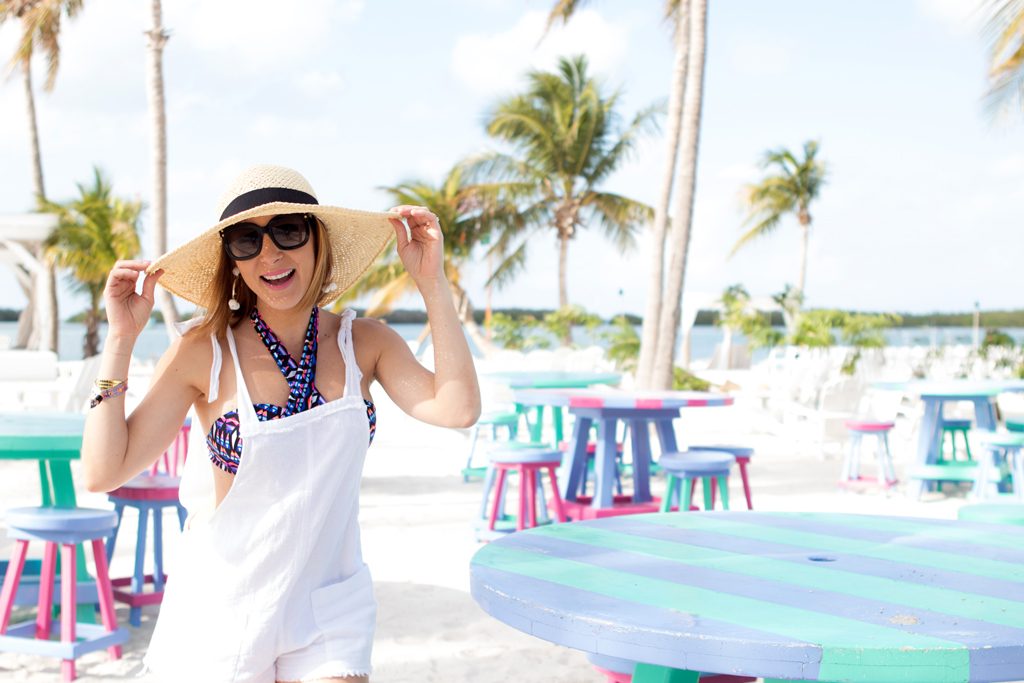 If you been thinking of visiting the lower Keys, take your next staycation to Amara Cay Resort in Islamorada, where you'll experience true tropical bliss.
[one_half]
If you were snooping around my InstaStories during Super Bowl weekend, you must have noticed that the hubby and I experienced the laid-back and carefree island life in Islamorada (part of the Florida Keys). This little gem is about an hour and forty minutes away from Miami and if you continue driving for another hour and half, you will reach the southernmost point of the Unites States, Key West (another must-see!).
We were invited to stay at Amara Cay Resort for the weekend, a beautiful waterfront property that blew our breath away. SERIOUSLY! It actually happens to be the first hotel to open since the recent hurricane, but you would have never guessed unless I told you so. As soon as you walk through Amara Cay's door you will feel a sense of what an elegant and carefree island life is like. Everything is beautifully furnished with neutral colors and wood accents. And I was secretly hoping to carbon copy its relaxing setting for my living room.
[/one_half][one_half_last]
Si estuvieron chismeando mis Stories de Instagram durante el fin de semana del Super Bowl, deben haber notado que mi esposo y yo tuvimos la oportunidad de experimentar pura relajación en la isla de Islamorada (parte de los Cayos de la Florida). Esta pequeña joya está a una hora y cuarenta minutos de Miami y si continúas conduciendo durante otra hora y media, llegarás al punto más al sur de los Estados Unidos, Key West (¡otra visita que no deberían perderse!).
Fuimos invitados a hospedarnos en Amara Cay Resort durante el fin de semana, una hermosa propiedad frente al mar que nos dejó fascinados. De hecho, es el primer hotel en abrir desde el reciente huracán, pero nunca hubieras imaginado a menos que te lo dijera. Tan pronto cuando entres por sus puertas sentirás lo que es la vida elegante y sin preocupación de la isla. Todo está bellamente amueblado con colores neutros y acentos de madera. Y secretamente deseo copiar su ambiente de paz y relajación para mi propia sala.
[/one_half_last]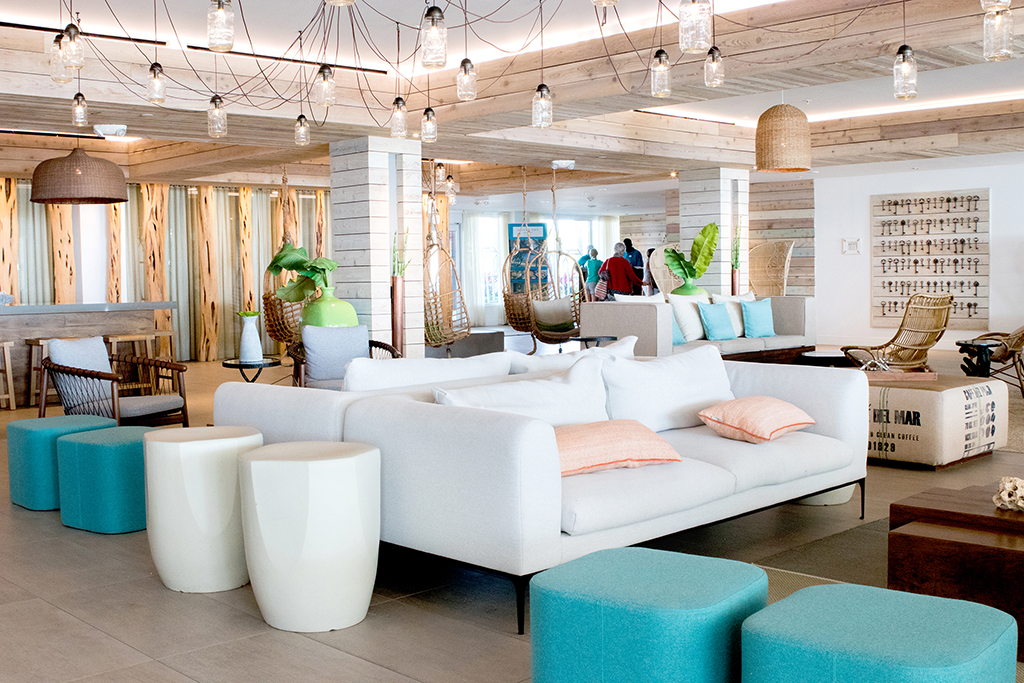 [one_half]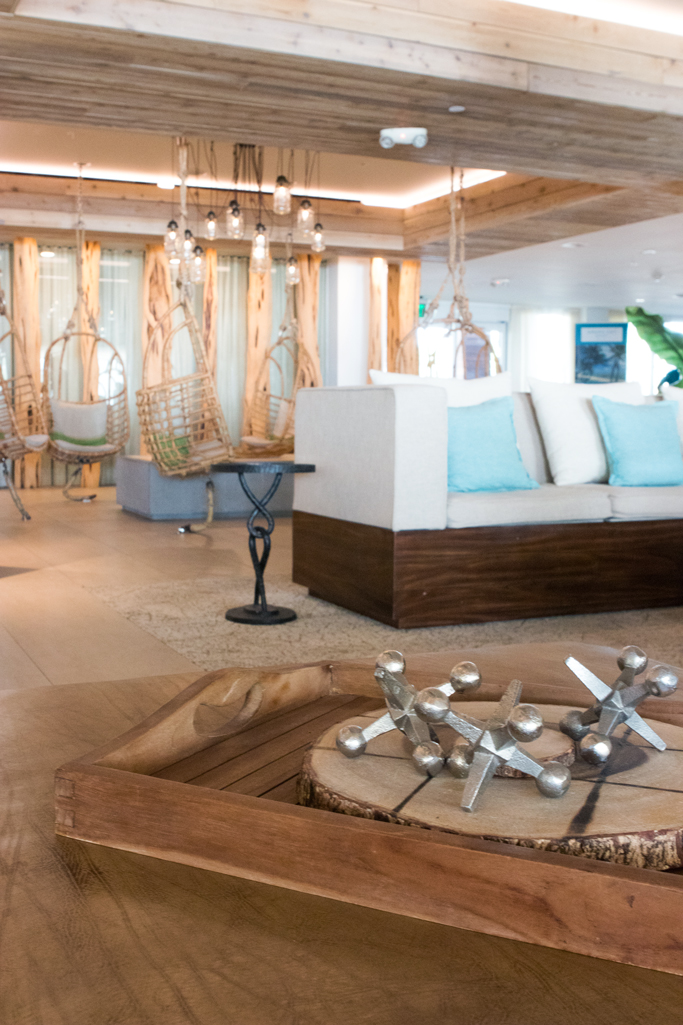 [/one_half][one_half_last]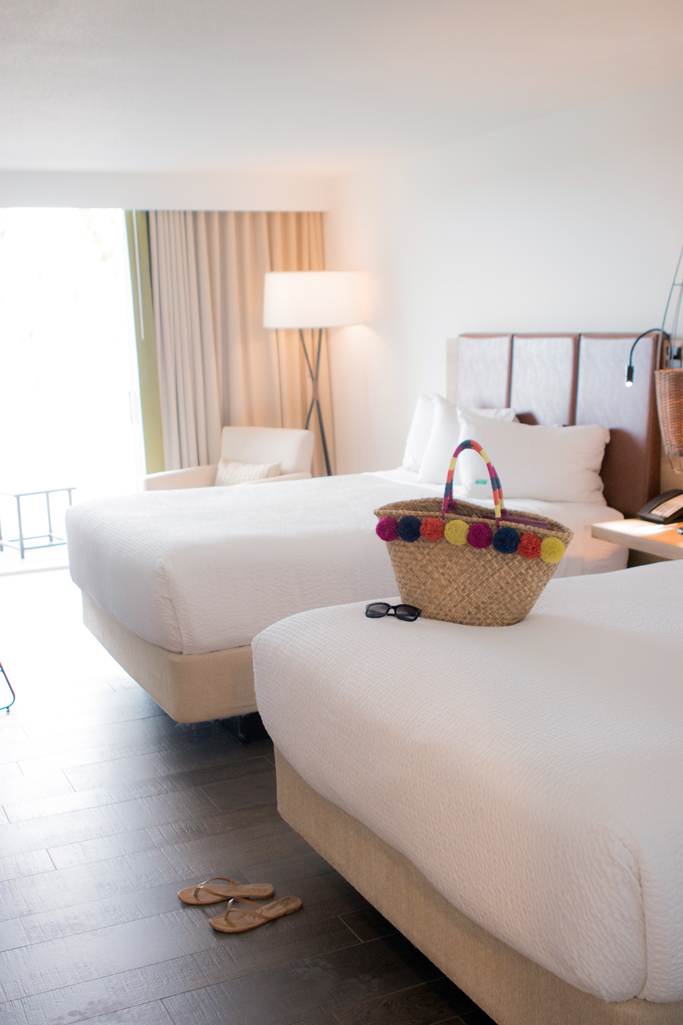 [/one_half_last]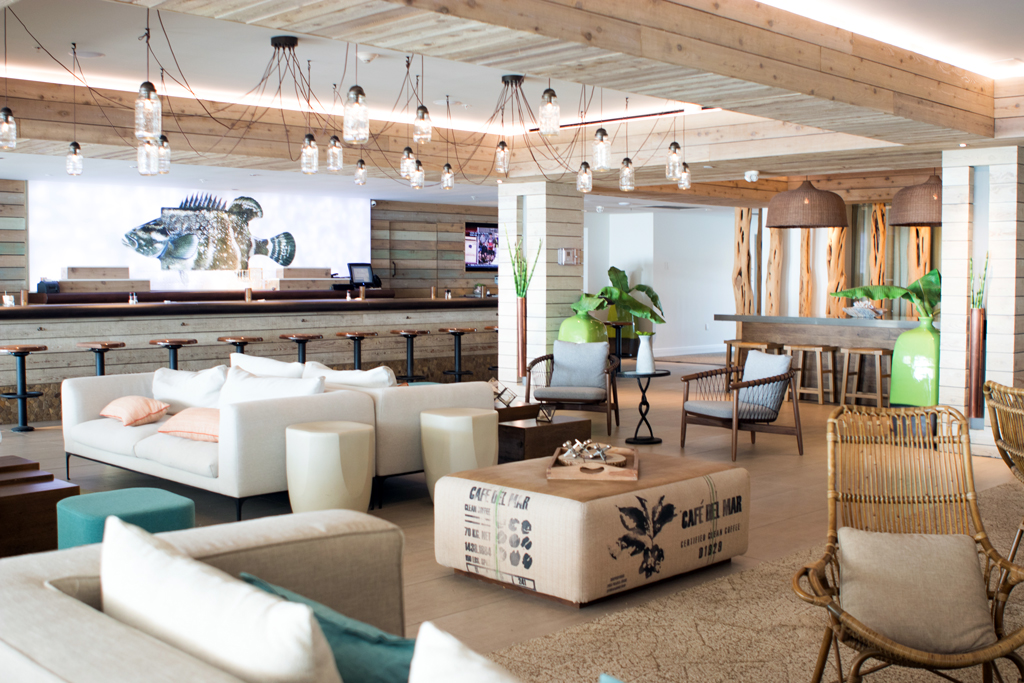 [one_half]
After a friendly welcome at the check-in counter, we were explained about the resort amenities. And let me tell you, we were both pleasantly surprise and excited to experience them all. Amara Cay provides kayaks, bicycles, paddleboards, lawn games, wi-fi and shuttle service within a 4-mile radius at no additional cost. All of these, and more, are inclusive in your daily resort free. PS: Did I mention the resort is pet-friendly too? I really considered taking our furry bff with us, but decided we needed some alone time 🙂 #SorryDante!
After leaving our things in the room, we headed to the poolside tiki bar. Not only did we sip on tropical cocktails while enjoying the infinite water views of the Atlantic sea, but we filled our bellies with a few appetizers from Reelbuger's kitchen.
While speaking to one of the bartenders, we discovered that coincidently, there was a full moon party that night. And he recommended to visit Lorelei Restaurant and Cabana Bar for an unforgettable experience. Besides fishing, Islamorada is known for its monthly full-moon parties. Check out more of this here.
[/one_half][one_half_last]
Después de una amable bienvenida en el mostrador principal, nos explicaron sobre los servicios del complejo. Y déjenme decirles, mi esposo y yo estábamos gratamente sorprendidos y emocionados de probarlos todos. Amara Cay ofrece kayaks, bicicletas, paddleboards, juegos al aire libre, wi-fi y servicio de transporte dentro del área de 4 millas sin costo adicional. Todos estos, y más, son gratuitos en su cargo adicional diario. PD: ¿ya mencioné que el resort también admite mascotas? Consideramos llevar a nuestro hijo canino, pero decidimos que necesitábamos disfrutar un tiempo a solas, #DisculpaDante.
Después de dejar nuestras cosas en la habitación, nos dirigimos al tiki bar que esta junto a la piscina. No solo nos tomamos unos cócteles tropicales mientras disfrutamos de las infinitas vistas del mar Atlántico, sino que llenamos nuestros estómagos con algunos aperitivos de la cocina de Reelbuger.
Mientras hablabamos con uno de los cantineros, descubrimos que, por coincidencia, había una fiesta de luna llena esa noche. Y recomendó visitar Lorelei Restaurant y Cabana Bar para una experiencia inolvidable. Además de la pesca, Islamorada es conocida por sus fiestas de luna llena. Vea más de esto aquí.
[/one_half_last]
[one_half]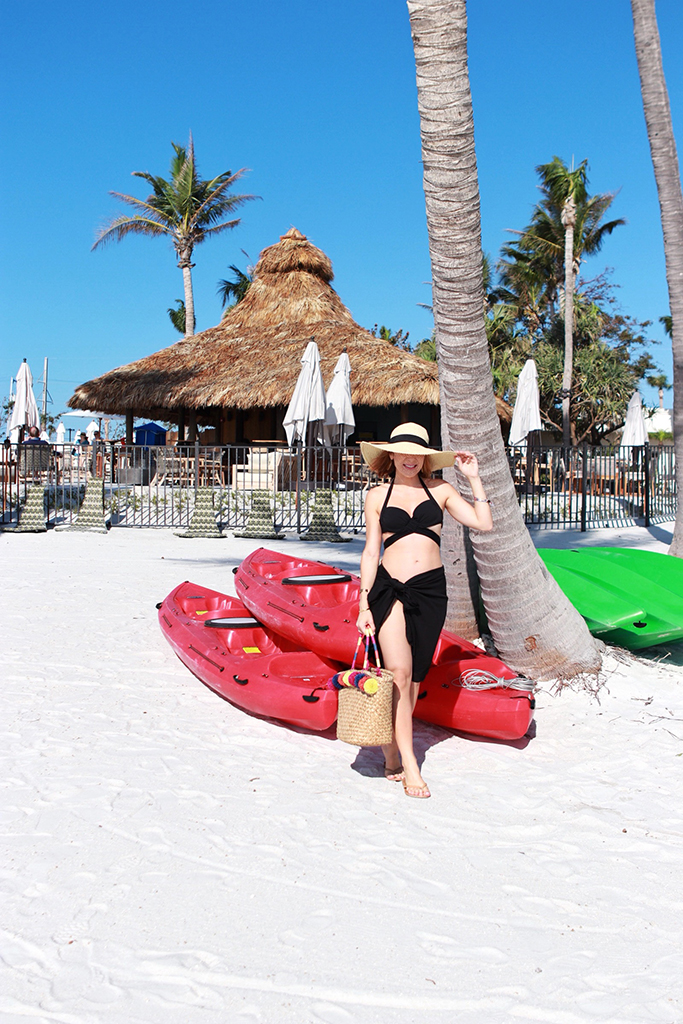 [/one_half][one_half_last]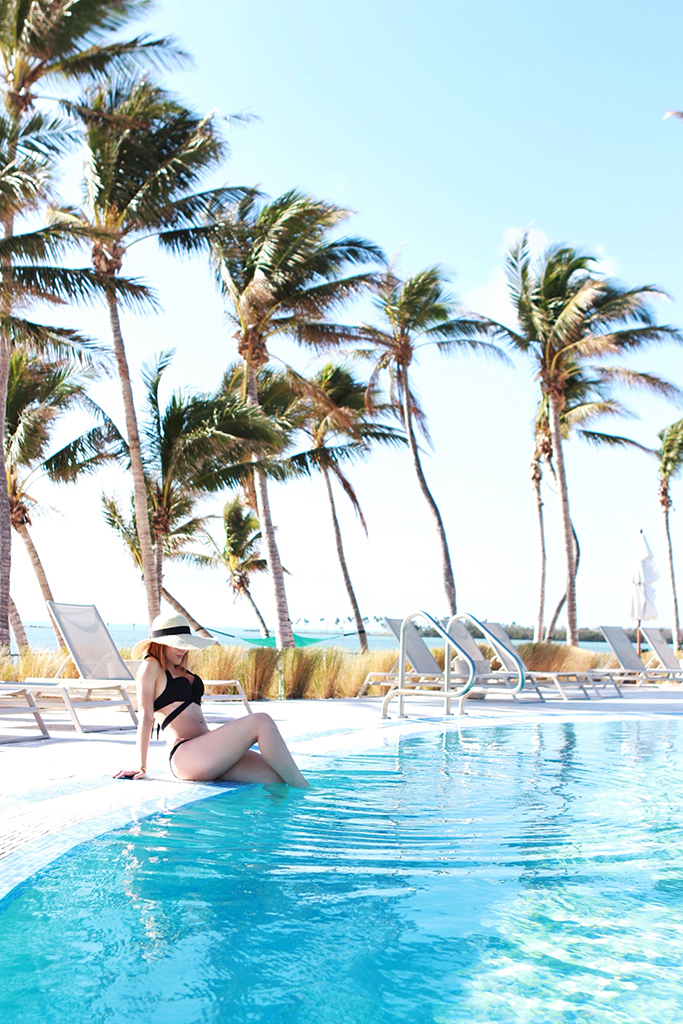 [/one_half_last]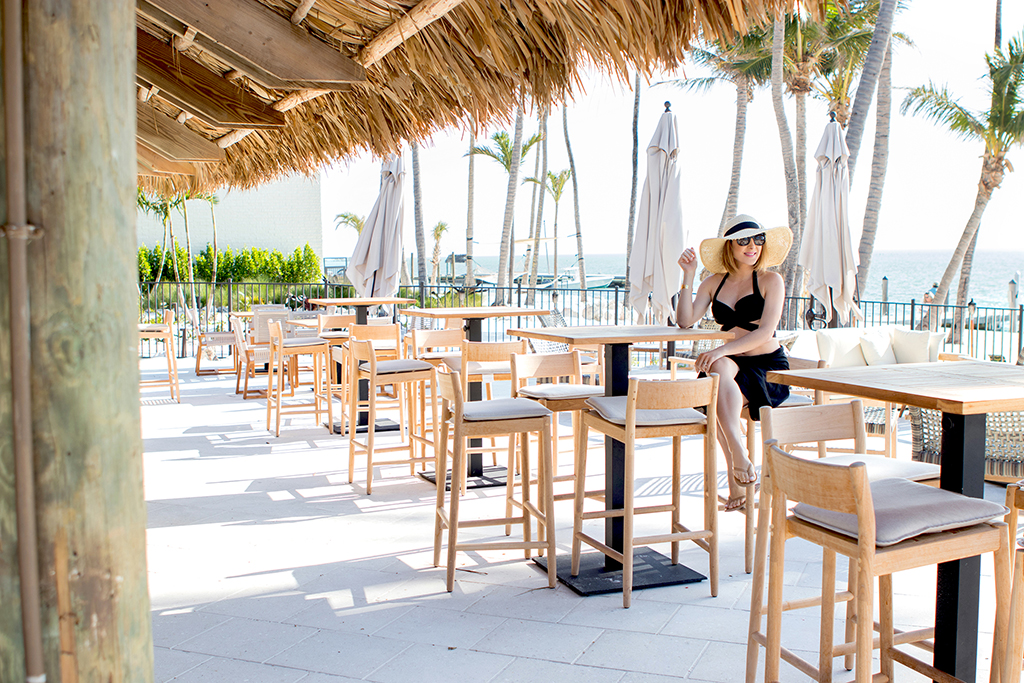 [one_half]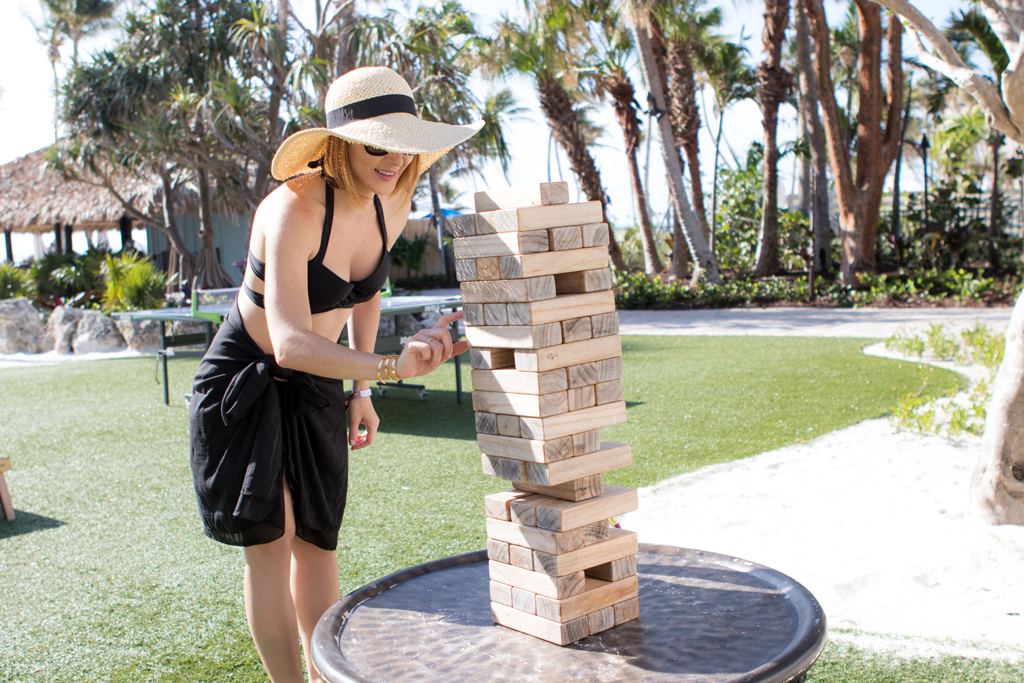 [/one_half][one_half_last]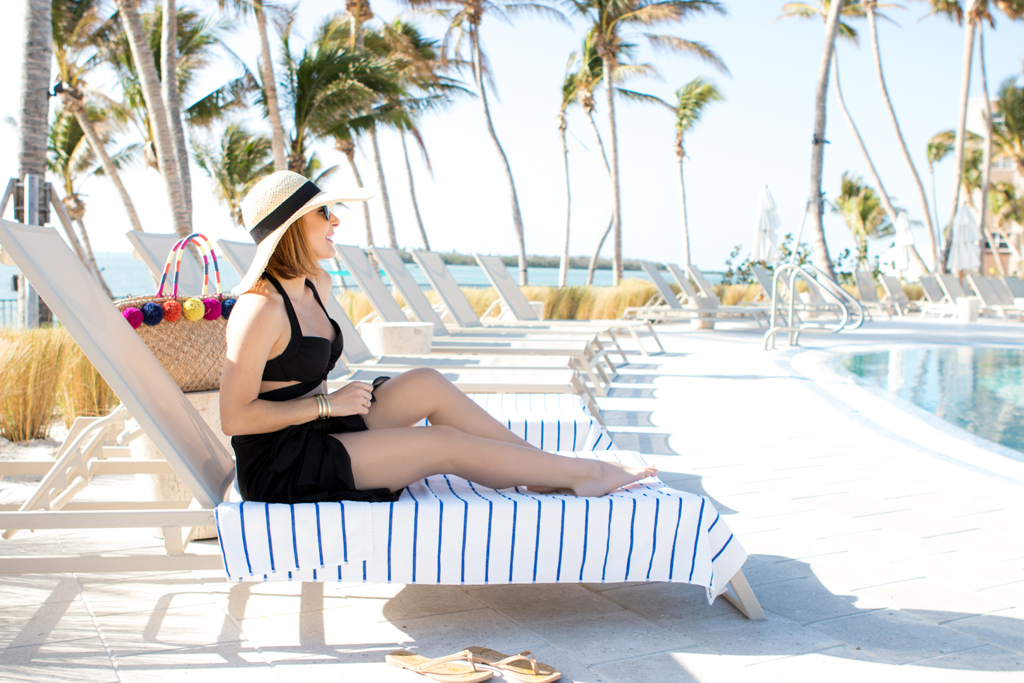 [/one_half_last]
[one_half]
The next day, we headed out to discover more of Islamorada. We stumbled upon The Beach Café. A seaside restaurant with the most appropriate tropical vibes. After munching on a yummy lunch and taking some pictures (obvi!), we headed to Robbie's Marina to feed the tarpon. This was one of the recommendations from the hotel staff. After some really close encounters with the resident pelicans we walked through the open air market to pick up some typical handcrafts, but not before grabbing an appetizer and cocktail at Hungry Tarpon, it's seaside restaurant and bar. Everywhere you look, you will see dollar bills from around the world hanging from the ceiling, columns and walls. It is fun to try to read the handwritten notes in some of them.
[/one_half][one_half_last]
Al día siguiente, nos dirigimos a descubrir más de Islamorada. Nos topamos con The Beach Café. Un restaurante junto al mar con el ambiente tropical más apropiado que he visto. Después de comer un rico almuerzo y tomar algunas fotos (¡claramente!), nos dirigimos a Robbie's Marina para alimentar a los tarpones (o sábalo, depende como lo conozca). Esta fue una de las recomendaciones del personal del hotel. Después de algunos encuentros muy cercanos con su residente más conocido; los pelícanos, caminamos por el mercado al aire libre para buscar algunas artesanías típicas, pero no antes de tomar un aperitivo y cóctel en Hungry Tarpon, restaurante y bar junto al mar. Donde quiera que miren, verán billetes de dólares de todo el mundo colgando del techo, columnas y paredes. Es divertido intentar leer las notas escritas a mano en algunos de ellos.
[/one_half_last]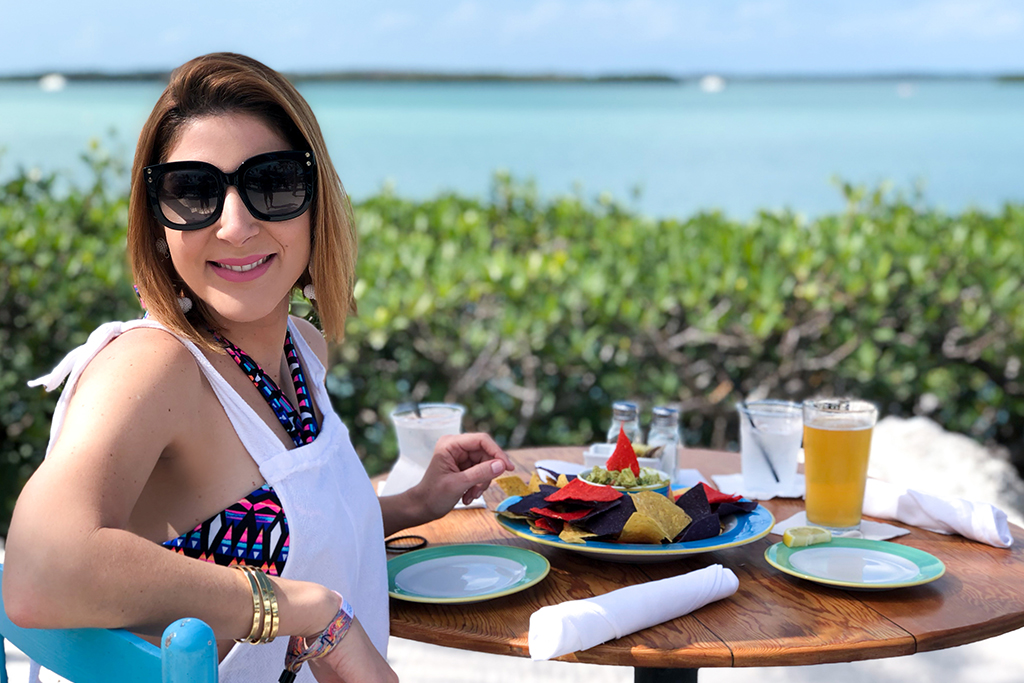 [one_third]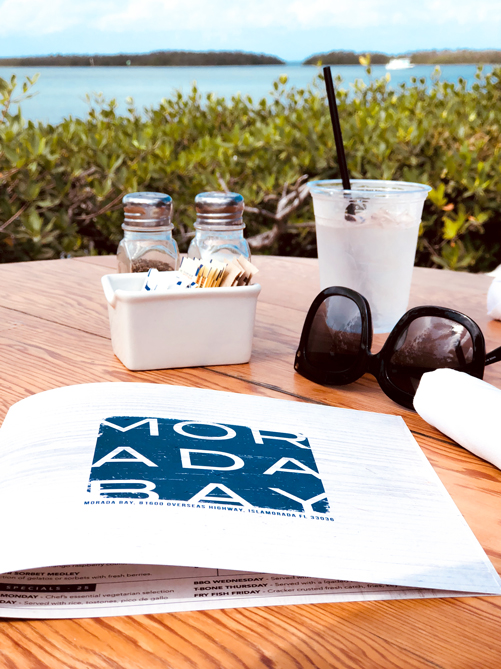 [/one_third]
[one_third]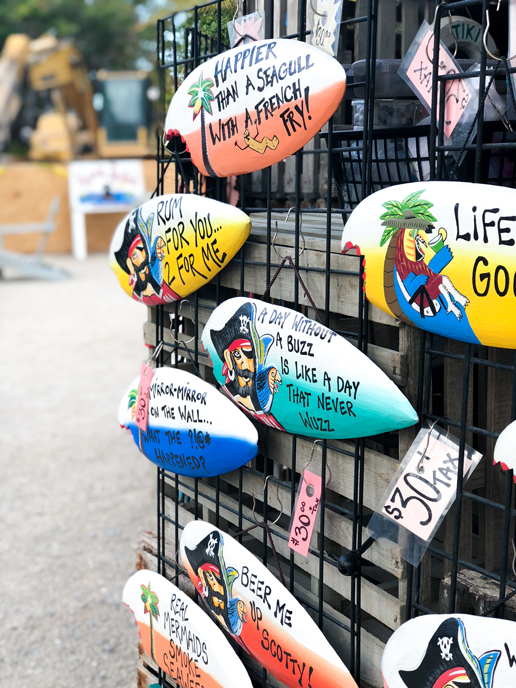 [/one_third]
[one_third_last]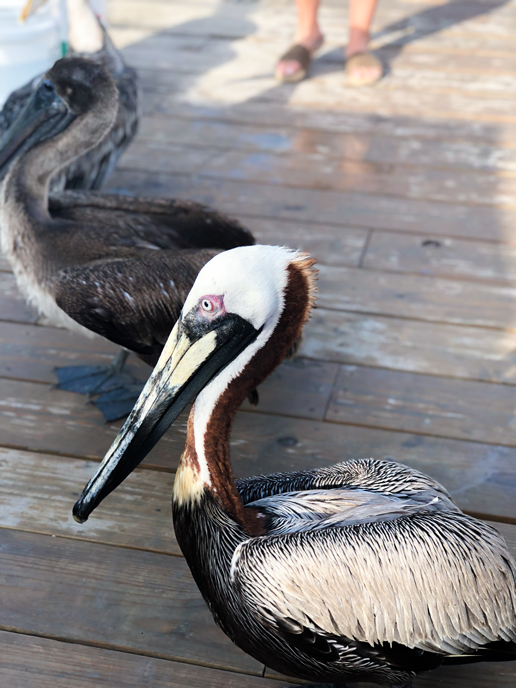 [/one_third_last]
[one_half]
For dinner during our last night in Amara Cay, we were excited to try Reelbuger's spin on classic American cuisine. The delish gourmet burgers (we tried the vegetarian sliders) with sweet potato fries are to die for! And of course, we couldn't forget to accompany dinner with the resort's signature tropical drink, the Cuban Punch. For dessert, we chose the restaurant's signature deep fried key lime pie. SO. DARN. YUMMY!
[/one_half][one_half_last]
Para la cena durante nuestra última noche en Amara Cay, estábamos entusiasmados de probar la nueva interpretación de la cocina estadounidense clásica de Reelbuger. ¡Las deliciosas hamburguesas gourmet (probamos una versión vegetariana) con batatas fritas son para morirse! Y, por supuesto, no podíamos olvidarnos de acompañar la cena con la bebida tropical emblemática del resort, el Cuban Punch. Para el postre, elegimos la famosa tarta de lima (key lime) frita del restaurante. SUPER. ¡DELICIOSO!
[/one_half_last]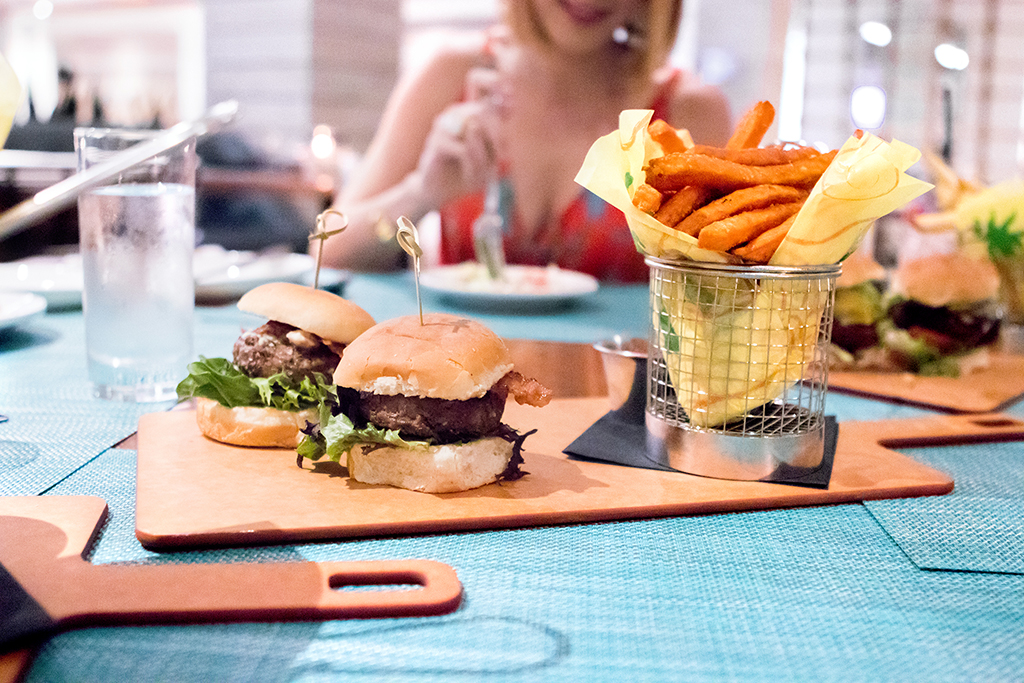 [one_half]
We truly had the most relaxing time in Islamorada. The entire team at Amara Cay was welcoming and oh-so hospitable from the front desk clerks, to the general manager; from the shuttle driver to the bartender. We were always greeted with a warm hello and a 'how can I help you with sir/ma'am'.
Thanks Amara Cay for making our stay memorable!
Thanks to Amara Cay Resort for sponsoring our stay. All the opinions expressed are, as always, honest and my own. I only partner with brands I love. Thanks for supporting the brands that make this blog possible.
[/one_half][one_half_last]
Realmente la pasamos de maravilla en Islamorada. Todo el equipo de Amara Cay es acogedor y amable. Desde los encargados en la recepción hasta el gerente general; desde el conductor del autobús hasta el barman. Siempre nos recibían con un cálido saludo y un '¿cómo puedo ayudarlo señor o señora'.
¡Gracias Amara Cay por hacer que nuestra estadía fuera tan memorable!
Gracias a Amara Cay Resort por patrocinar nuestra estancia. Todas las opiniones expresadas, como siempre, son honestas y propias. Sólo colaboro con marcas que realmente amo. Gracias por apoyar a las marcas que hacen este blog posible.
[/one_half_last]