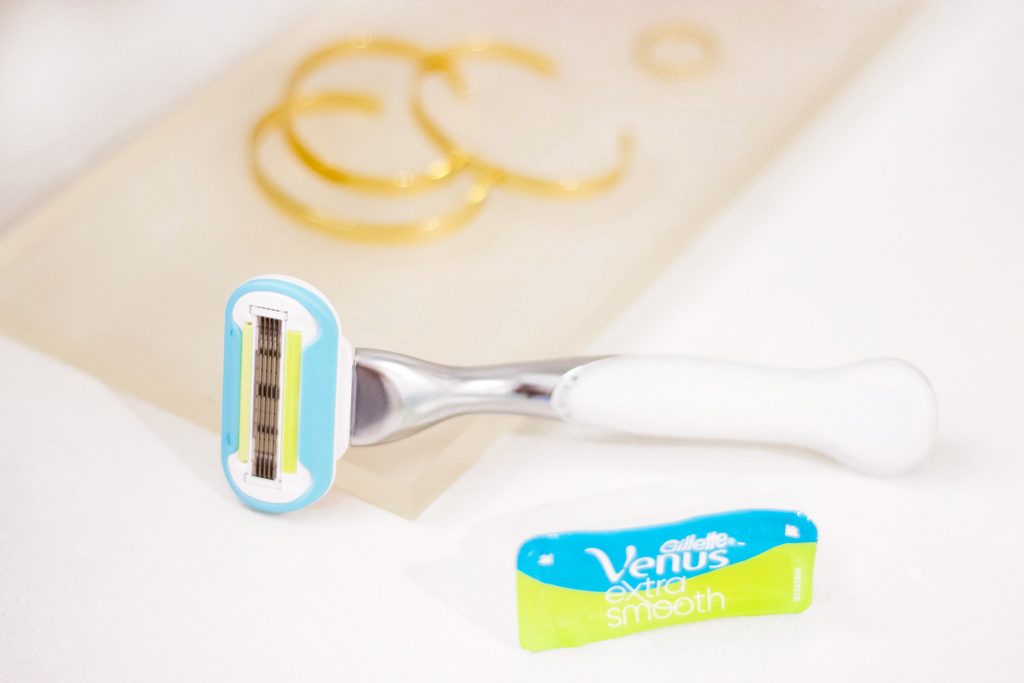 Decided to change things up this year with the new Venus Platinum. Gillette Venus has come up with its first razor handle made of metal that is designed specifically for women.. Miami Fashion Blogger

RAZOR: c/o Gillette Venus Plantinum || ROBE: Target (similar satin robe)
This is a sponsored conversation written by me on behalf of Venus. All the opinions expressed are, as always, honest and my own. Thanks for supporting the brands that make this blog possible.
[one_half]Am I the only one who was guilty of thinking that the best razor to use was their husbands? For years I thought, "hey if it is good enough for my hubby's beard, it is perfect for me". But boy was I wrong!
Let's rewind to a few months ago, when I decided to make some changes to my skincare routine. New year, new goals… right?! And I began with my razor of choice. That is why today I have partnered with Venus to share more of why I finally made the change and why I am loving its brand-new Venus Platinum Extra Smooth razor.
[/one_half][one_half_last]We all want flawless smoother skin, can I get a YEAH! but we want the process to be easy, convenient and affordable; another big YEAH! Well, sharing my husband's razor was none of the latter. And to top it off, I often ended up with irritated skin, razor burns and the occasional minor cuts. Alas Venus came to the rescue. I was amazed at how effortless and smooth my first shaving experience was. I was also equally upset at myself for not having tried something that was designed specifically for women for so many years.[/one_half_last]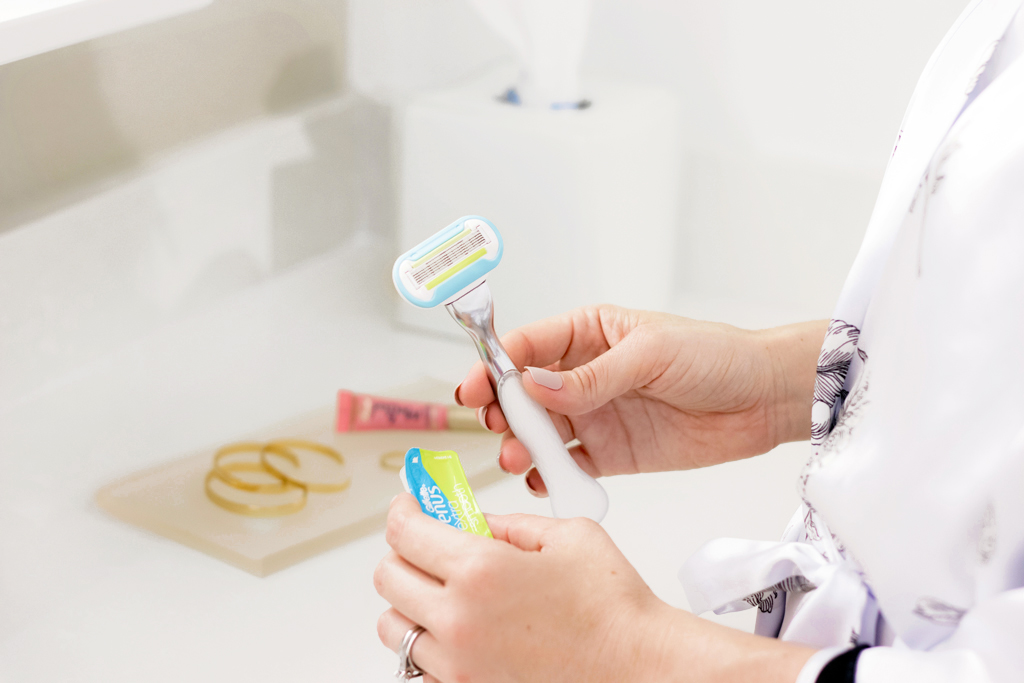 [one_half]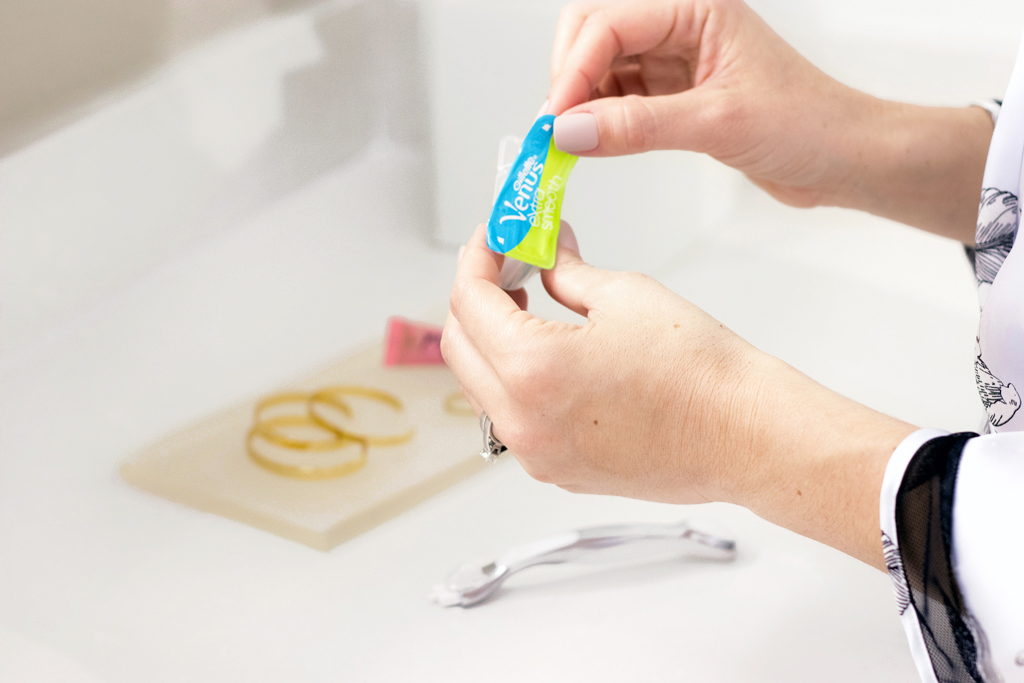 [/one_half][one_half_last]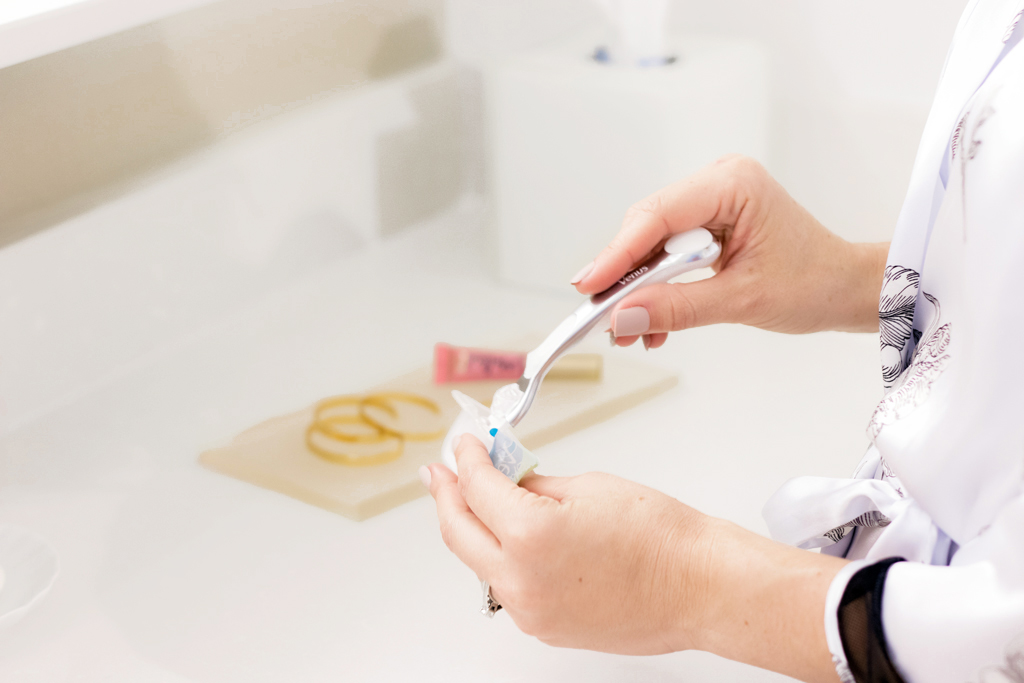 [/one_half_last]
[one_half]Why I love Venus? First, it's from the same Gillette family, the brand my hubby swears by for years. And second, its protective ribbon of moisture along with the multiple, high-quality blades won me over. Both of these features provided me with a smooth glide and minimized the chances of irritation and cuts.
But it gets better ladies! Venus has come up with its first razor handle made of metal that is designed specifically for women. The new razor with a satin chrome finish is shaped to give greater control and made to hold up every day wear and tear. [/one_half][one_half_last]
It is designed with five diamond-like coated blades for a closer longer-lasting shave and a 360˚ ribbon of moisture for enhanced comfort, glide and protection. Another awesome thing is its price tag, it retails between $12.99 – $14.99, and includes one handle plus two blade refills. Check it out at Walmart.com!
So ladies, together let's say "Move over freezing winter; let's get ready for spring and summer!" Let's get our skin to look its best for fun off-the-shoulder dresses, floral maxi skirts and short shorts![/one_half_last]