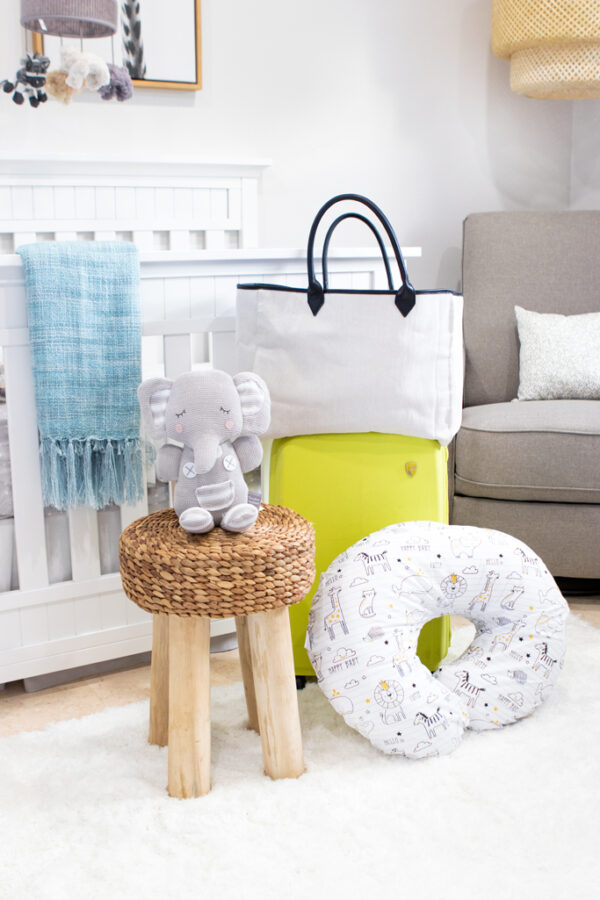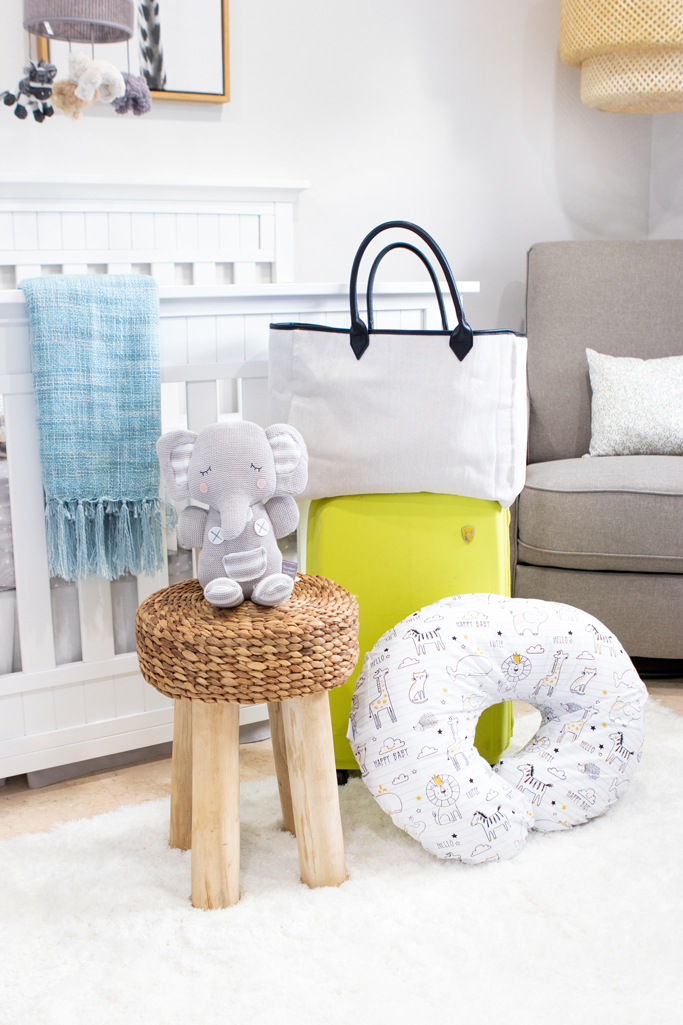 Here is a complete list of what you really need in your hospital bag for when your little bundle of joy makes his/her arrival.
[one_half]
There are many lists you will find yourself writing while expecting. Usually, your first one will be your baby registry, then your baby shower guest list and possibly last, your hospital bag list. Because I know each and every one of these can be daunting I am sharing what, after hours of searching online and stalking my favorite pregger bloggers, I decided to pack for when Baby J decides to make his arrival. My choices were made based on the recommendations from; the nurse who taught our childbirth class, family, friends and fellow bloggers who recently delivered. Before I begin, one of the first things we were told by our childbirth educator was to not hull around a suitcase when we first arrive to the hospital. Why? Because there is no reason to be carrying all the essentials when; one, will not use everything for the delivery process; and two, the room where I will be delivering will not be the same room I will be staying overnight in. If you are not sure about this, call your hospital and find out.
If however, I missed something, please let me know in the comment section below and I would be happy to add it to my list 🙂
[/one_half][one_half_last]
Hay muchas listas que te encontrarás escribiendo mientras esperas a tu bebé. Por lo general, tu primera será en la tienda/almacén que escojas para tu registro de bebé, luego tu lista de invitados para el baby shower y posiblemente la última, tu lista para la bolsa del hospital. Porque sé que cada una de estas pueden causar tensión, estoy compartiendo qué decidí empacar cuando nuestro chiquitín decida hacer su llegada. Mis elecciones fueron hechas en base a las recomendaciones de; la enfermera que enseñó nuestra clase sobre el parto, familia, amigos y compañeras bloggers que recientemente dieron a luz. Antes de comenzar, una de las primeras cosas que nos dijo la enfermera que enseño la clase de parto, fue que no lleváramos la maleta con todo cuando llegáramos al hospital. ¿Por qué? Porque no hay razón para llevar todo lo esencial cuando; uno, no usaras todo para el parto; y dos, la habitación donde darás luz no será la misma en la que pasaras la noche. Si no estás segura de esto, te recomiendo que llames a tu hospital y preguntar.
Sin embargo, si me falto algo, háganmelo saber en la sección de comentarios a continuación y me encantaría añadirlo 🙂
[/one_half_last]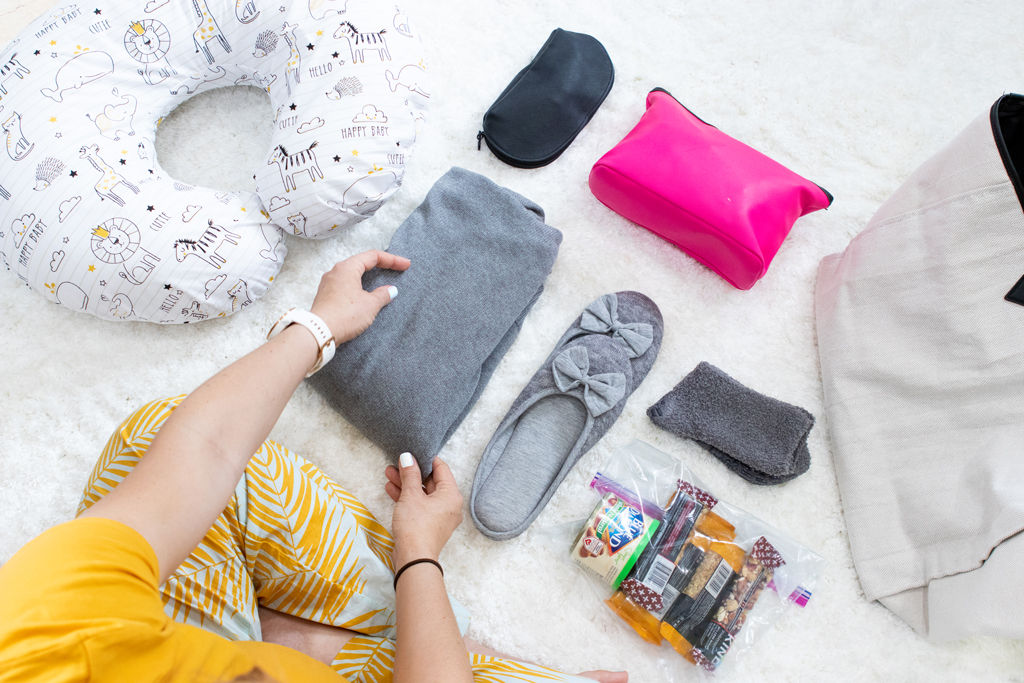 [one_half]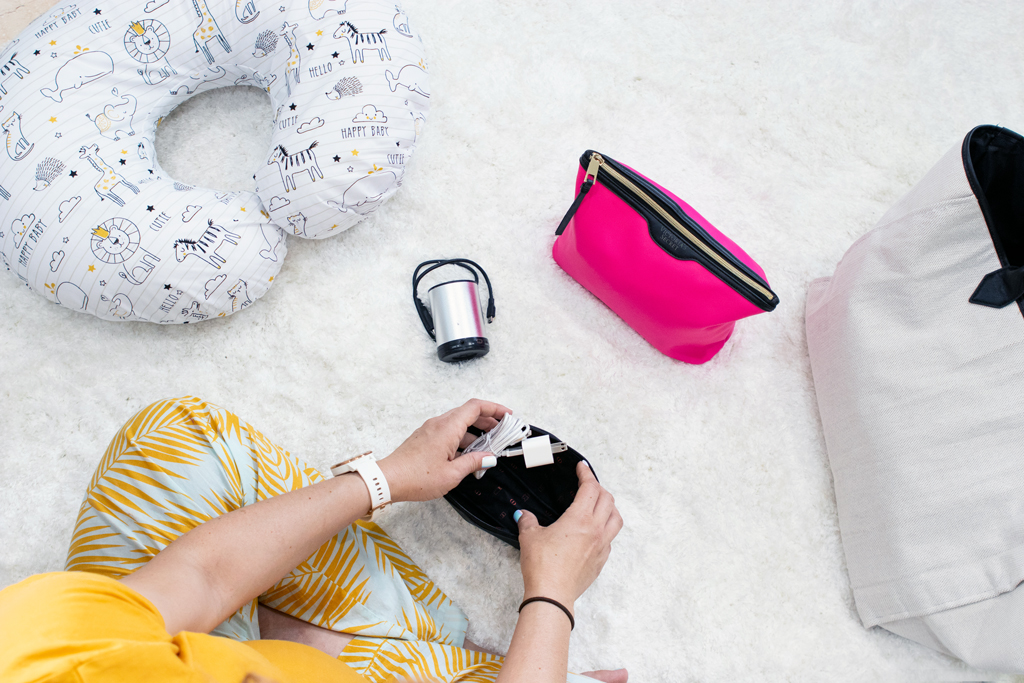 [/one_half][one_half_last]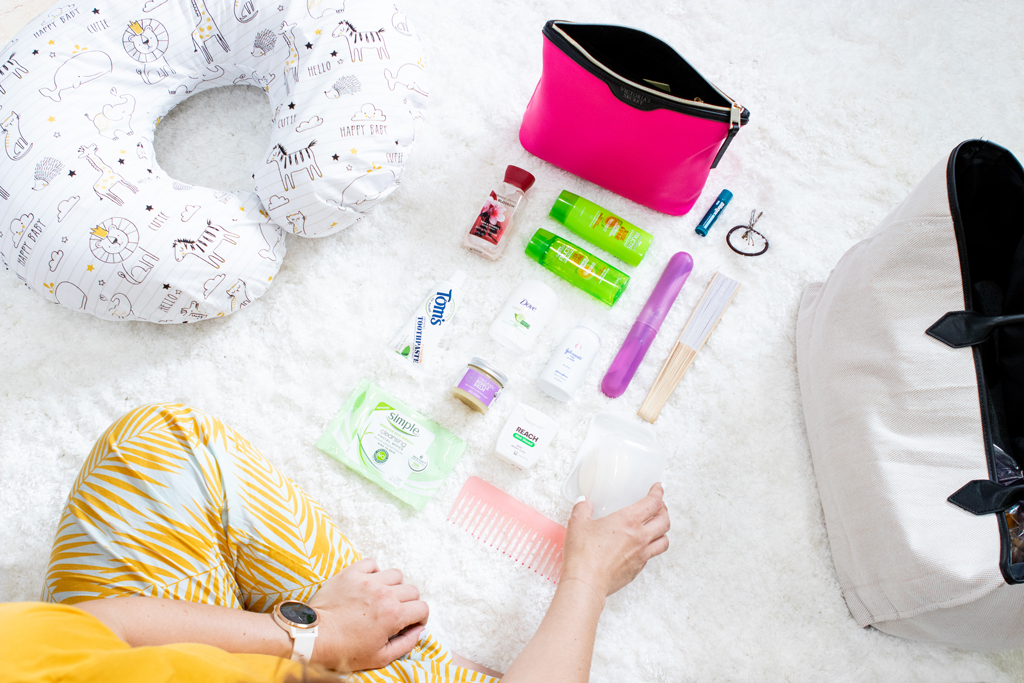 [/one_half_last]
[one_half]
LABOR & DELIVERY BAG
Electronics

Extra-long cell phone charging cable – hospital electrical outlets are known to be scarce and far from bed
Portable speaker – to play music of choice while waiting to deliver
Portable speaker's charging cable
Camera – if you prefer high-quality photos (although cellphones' cameras are AMAZING now a days)

Toiletries (the first 4 items are those you will need during labor & delivery, the rest are overnight-suitcase items, but I didn't want to carry around two separate bags)

Lip moisturizer – for dry lips (since mommy can't eat, this leads to dry lips)
Baby powder – for effleurage hand motion
Hand fan – to cool mommy down when she gets hot during contractions
Body cream – for coach/daddy to give mommy back rubs during contractions
Hair ties/pins
Deodorant
Toothbrush (for each, coach/daddy & mommy)
Toothpaste
Floss
Comb/Brush
Makeup remover wipes
Shampoo
Conditioner
Dry shampoo – in case mommy can't get to wash her hair
Nipple cream – if you plan to breastfeed

Sweater or cardigan for labor coach/daddy
Snacks for coach/daddy
Pillow (not pictured) – hospital pillows are known to not be the most comfortable
Wallet with ID and insurance card– for registration when you arrive at the hospital
[/one_half][one_half_last]
BOLSA PARA EL PARTO
Articulos electrónicos

Cable extra-largo para carga el celular – los hospitales son famosos por tener sus tomas de corriente lejos de la cama.
Altavoz portátil – para escuchar música de tu preferencia.
Cable de carga del altavoz portátil
Cámara fotográfica – si prefieren fotos de alta calidad (aunque las cámaras de los teléfonos celulares son INCREÍBLES hoy en día)

Artículos de aseo (los primeros 4 artículos son los que necesitarás durante el parto, el resto son aquellos que usaras después, pero no quería llevar dos bolsas separadas)

Crema hidratante para labios – para labios secos (ya que mamá no puede comer, los labios tienden a secarse por ello)
Talco – para el movimiento de mano conocido como effleurage
Abanico – para refrescar a mamá cuando se acalore
Loción/Crema – para frotar la espalda de mami mientras las contracciones
Liga para el cabello
Desodorante
Cepillo de dientes (para cada uno)
Pasta dental
Hilo dental
Peine/cepillo
Toallitas desmaquillantes
Champú
Acondicionador
Champú seco – en caso de que no puedan lavarse el cabello
Crema para pezones – si piensas amamantar

Suéter o chaqueta – para papá
Snacks para papá
Almohada (no en la foto) – almohadas del hospital no son cómodas
Billetera con identificación y tarjeta de seguro – para cuando te registres al llegar al hospital
[/one_half_last]
[one_half]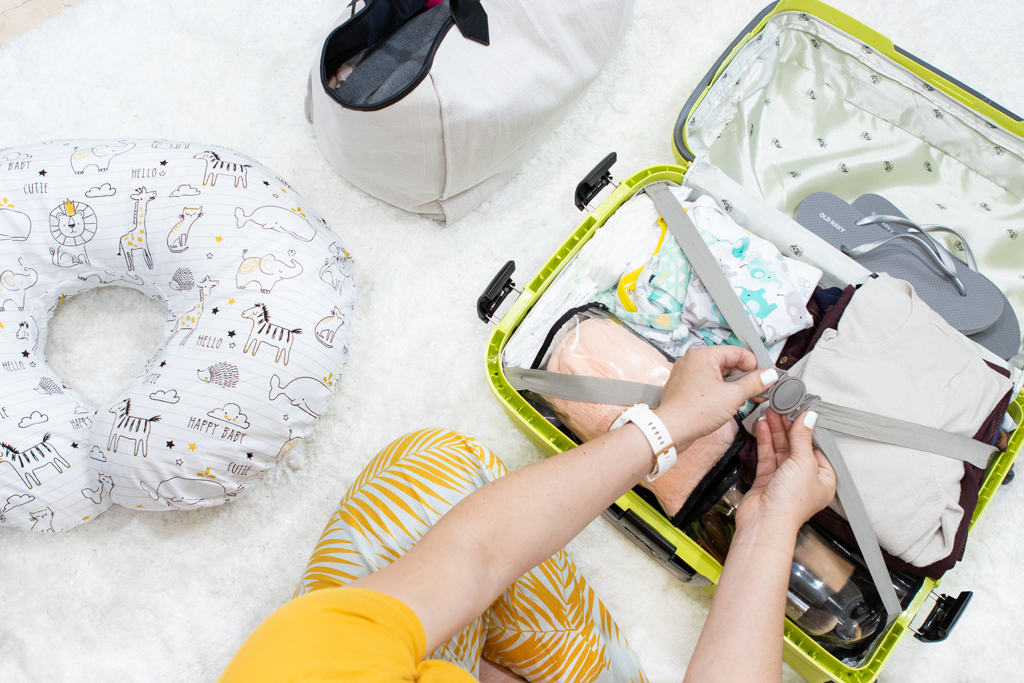 [/one_half][one_half_last]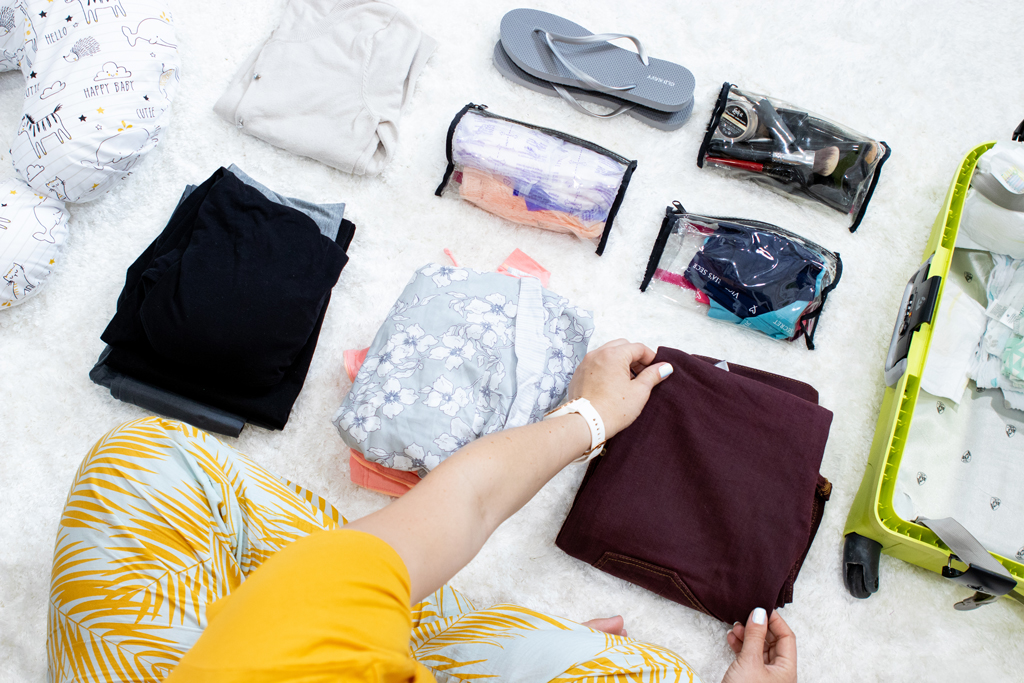 [/one_half_last]
[one_half]
OVERNIGHT SUITCASE
For mommy & coach/daddy
Cardigan
Makeup bag
Nursing pads – if you plan to breastfeed (but usually during the first 2 days after birth you only produce very little milk called colostrum)
Disposable underwear (updated 2019: usually hospitals provide these, call to confirm)
Brassiere – breastfeeding friendly if you plan to breastfeed
2 pairs of leggings
2 breastfeeding tank tops – if you plan to breastfeed
Pajamas – breastfeeding-friendly if you plan to breastfeed
Spare outfit for coach/daddy
[/one_half][one_half_last]
MALETA PRINCIPAL
Para mami y papi
Abrigo
Bolso de maquillaje
Discos absorbentes para lactancia – si tienes pensado amamantar (pero generalmente durante los primeros 2 días después del nacimiento, solo produces muy poca leche llamada calostro)
Ropa interior desechable (actualizado 2019: generalmente los hospitales proporcionan estos, llama para confirmar)
Sostén – Si tienes pensado amamantar, asegúrate de comprar el adecuado
2 pares de leggings
2 camisetas para amamantar – Si tienes pensado amamantar, asegúrate de comprar el adecuado
Pijamas – Si tienes pensado amamantar, asegúrate de comprar el adecuado
Outfit para papá
[/one_half_last]
[one_half]
For baby
Newborn diapers (updated 2019: most hospitals provide these, call to confirm)
2 swaddle blankets – if you'd rather not use the ones from the hospital
2 standard blankets – if you'd prefer to cover the hospital bassinet with your own
2 pairs of socks
2 caps – if you'd rather not use the ones from the hospital
bows if you are having a girl
Burp cloths
3-4 onesies – if you'd rather not use the ones from the hospital
Going-home outfit
[/one_half][one_half_last]
Para bebé
Pañales para recién nacidos (actualizado 2019: generalmente los hospitales lo proporcionan, llama para confirmar)
2 frazadas/mantas para envolver (swaddle) – si no deseas usar las del hospital
2 frazadas/mantas normales – si no deseas usar las del hospital
2 pares de medias
2 gorritos si no deseas usar las del hospital
lazos/diademas si esperas una niña
Paños para eructar
3-4 enterizos – si no deseas usar los del hospital
Outfit para la ida a casa
[/one_half_last]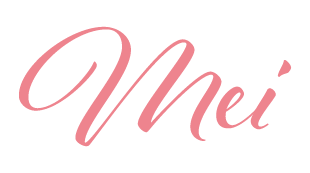 ---
PIN FOR LATER