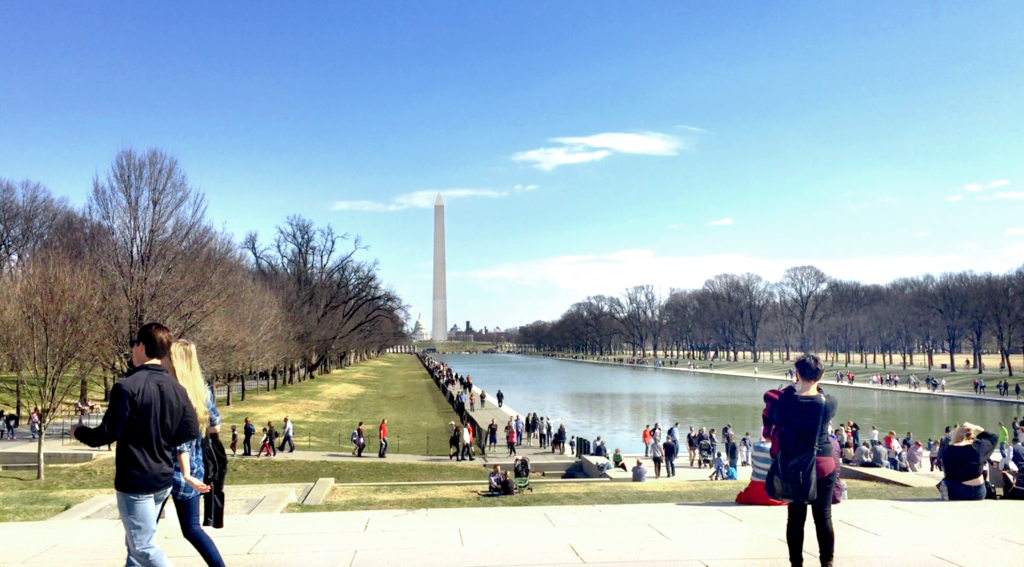 Washington DC Vlog | Had a great time during my short trip to DC for The Blog Societies Workshop. The weather was perfect for a bike ride!
[one_half]
Hi loves!
I am so excited for the upcoming weekend. I will be in Puerto Rico (first time visiting La Isla del Encanto) and I have been running around getting some last-minute things. But before leaving, I wanted to share this vlog from a mini trip I took to the state capital. Hope you enjoy it and if you have any recommendations for PR let me know in the comments section below.
If you'd like to see the outfit posts from DC, you can do with these links: Outfit #1, Outfit #2, Outfit #3.
[/one_half][one_half_last]¡Hola amores!
Estoy muy emocionada por este fin de semana. Estaré en Puerto Rico (primera vez que visitare La Isla del Encanto) y he estado ocupada con algunas cosas de última hora. Pero antes de partir, quería compartir este vlog de un mini viaje a la capital. Espero que lo disfruten y si tienen alguna recomendación para San Juan, háganme saber en la sección de comentarios de abajo.
Si desean ver los outfits que vestí en Washington, pueden hacerlo a continuación: Outfit #1, Outfit #2, Outfit #3. [/one_half_last]
<