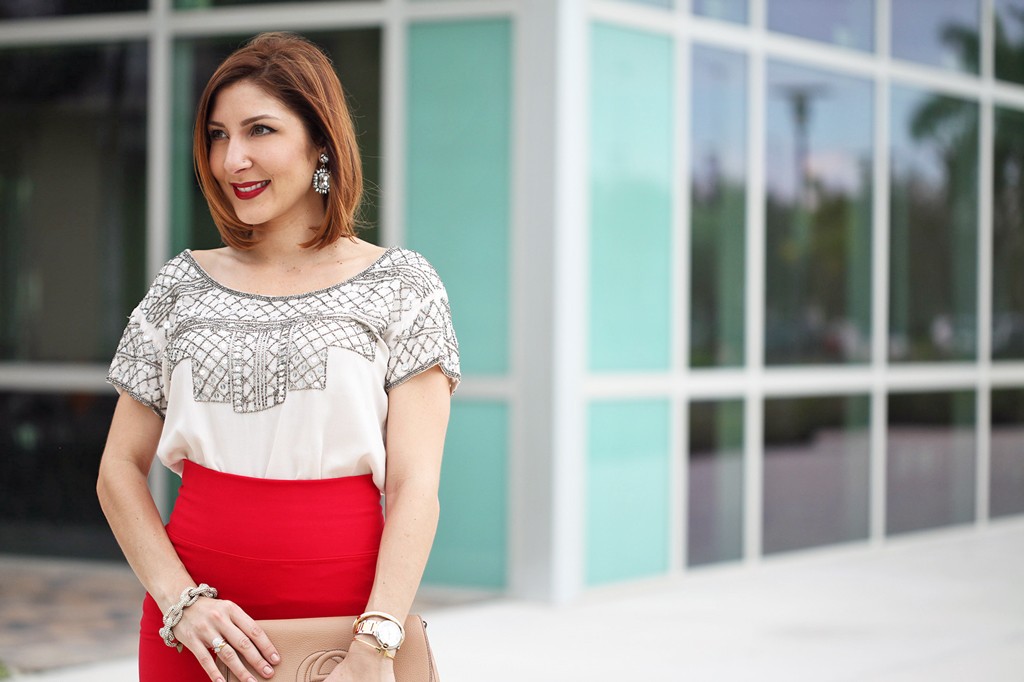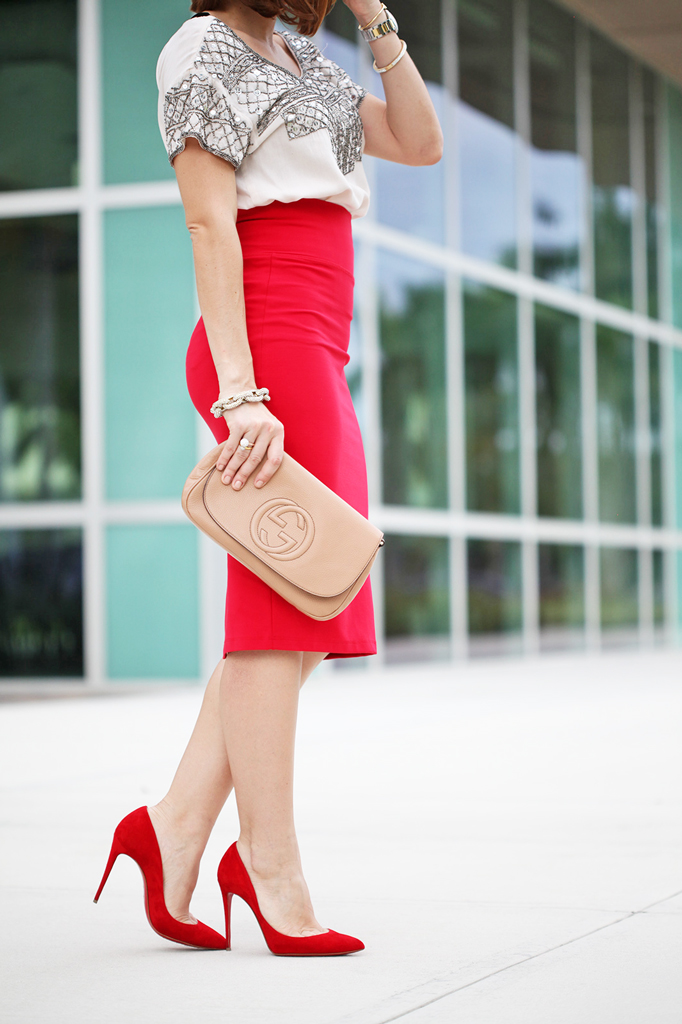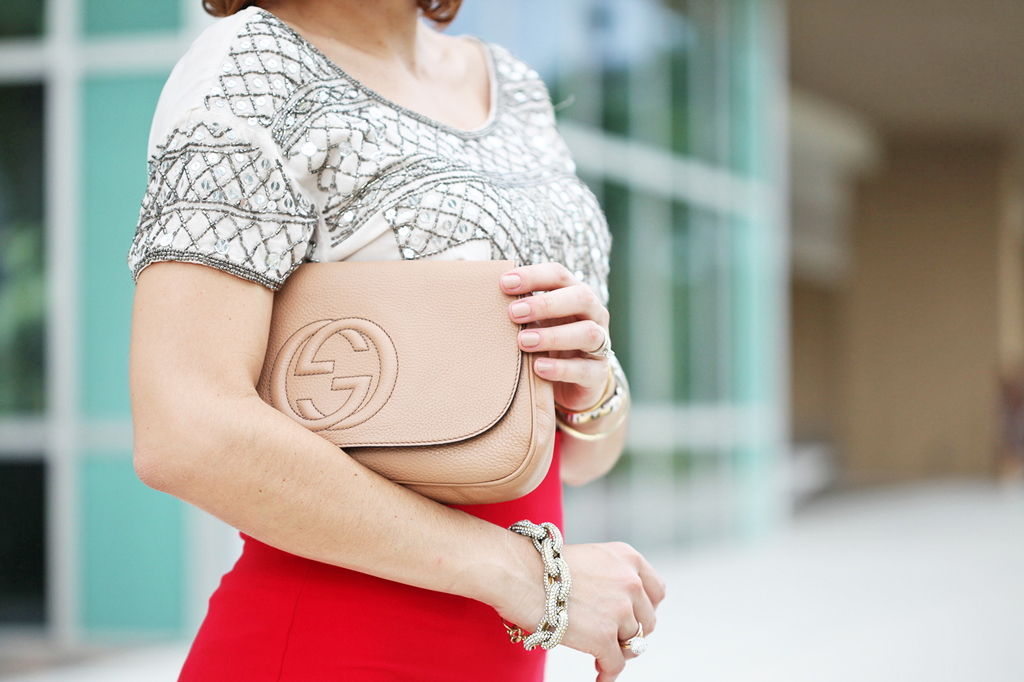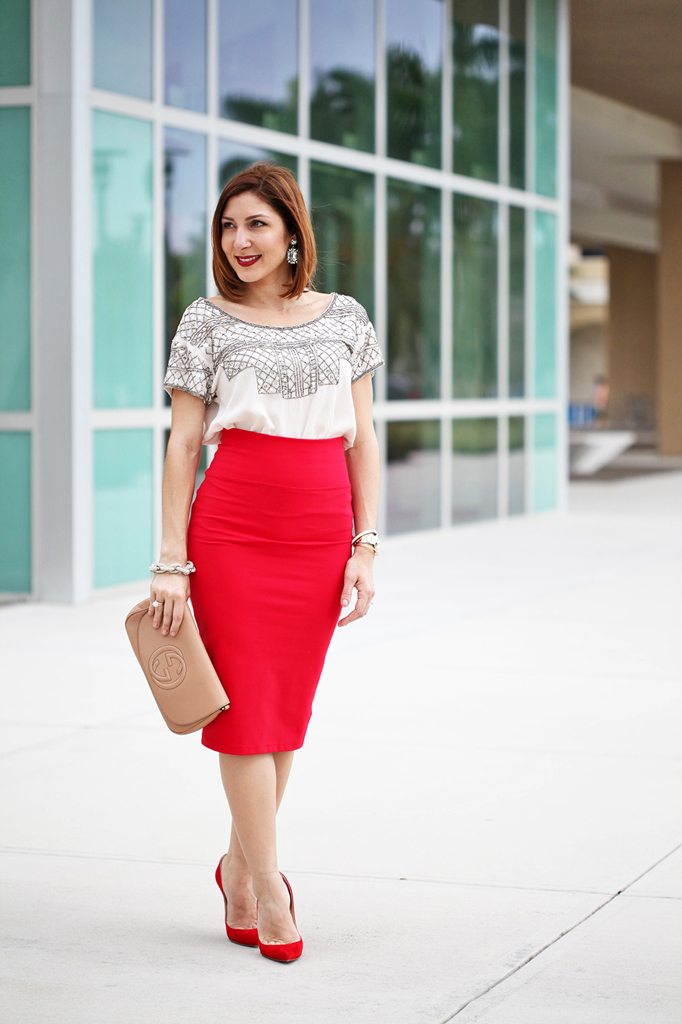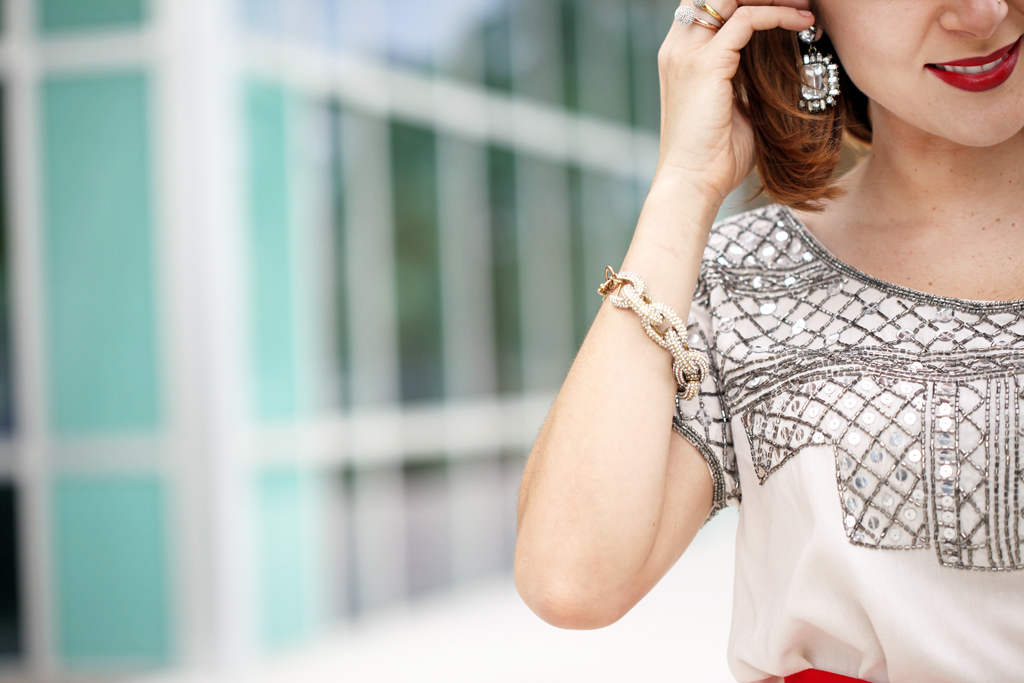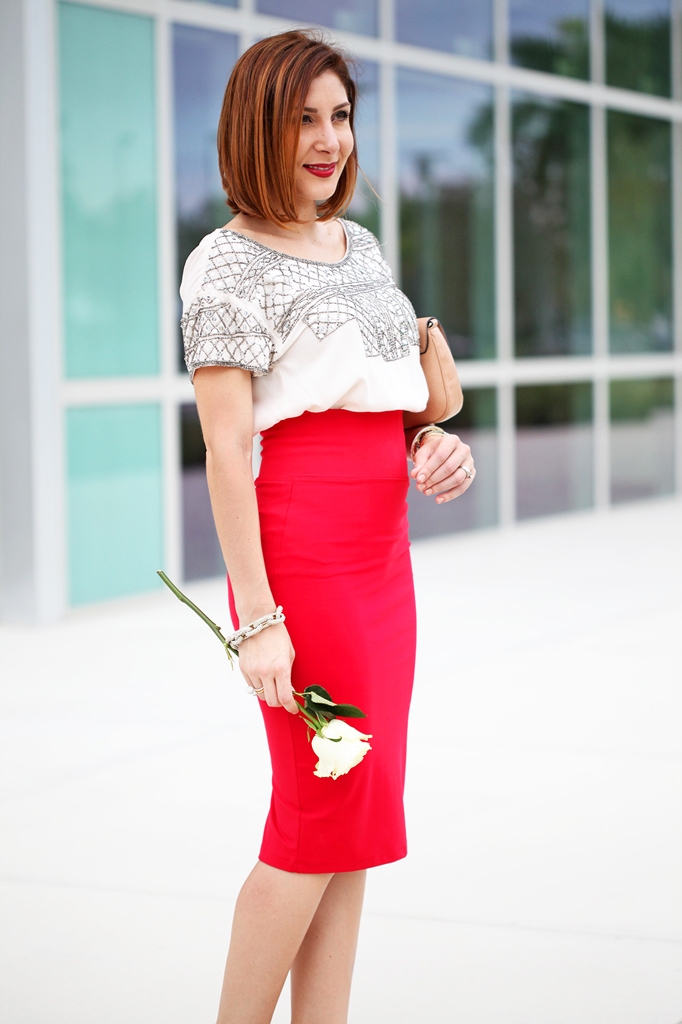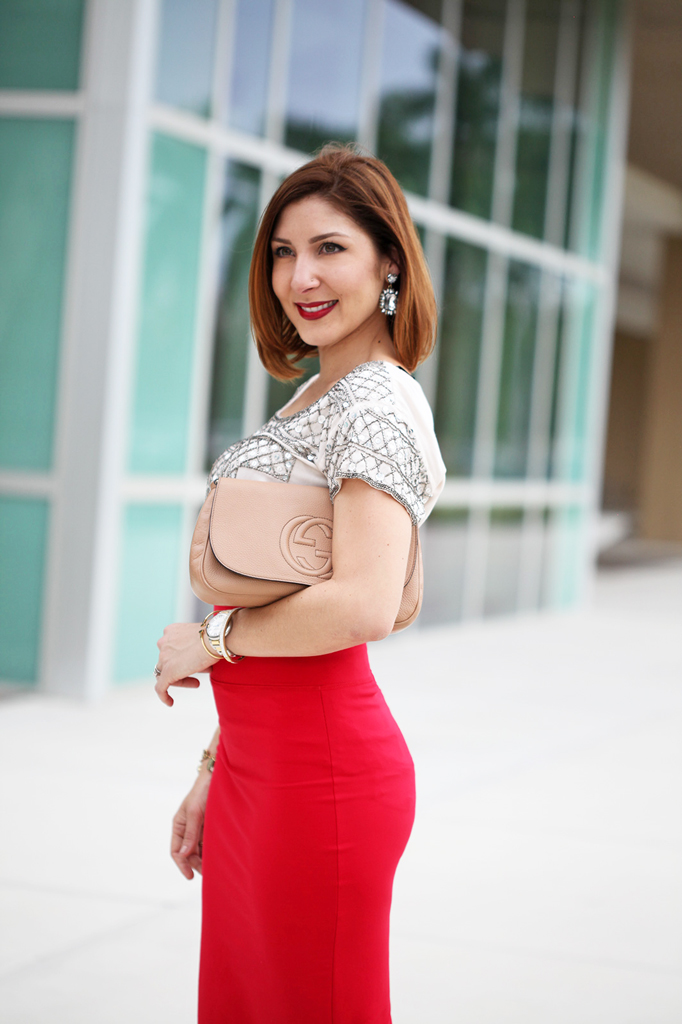 <<  TOP: Forever 21   |   SKIRT: BEBE (similar, same but other colors)  |   EARRINGS: Baublebar 'Ascher Drops'    |    WATCH: Cartier   |    HANDBAG: Gucci 'Soho'   |    RING: Henri Bendel (similar)   |   BRACELET:  Henri Bendel 'Miss Bendel Rivet Bangle', Nordstrom (similar) & Tiffany & Co. 'T:Wire'    |     PUMPS: Christian Louboutin 'Pigalle Follies Suede'    |   LIPSTICK: Mac 'So Chaud'  |   NAIL POLISH: CND Vinylux 'Svelte Suede'  >>
For my second Valentine's Day inspired look (take a look at the first one here), I HAD to wear red of course and #LOTS of it! Some might call is cliché I call it sassy. So if you're the type of girl who loves to dress for the occasion, literally, then this is the outfit for yah. I recently purchased this knit midi skirt (I may or may not have it in other colors), because its material is the softest and most flattering I own. And clearly I had to incorporate some sparkles to the look, believe it or not this top is from Forever 21! YES! You read right. Ladies, don't ever think that because of the price tag, you won't be able to find something that is both pretty and tasteful.
Do you intentionally pick the color of your outfit depending on the occasion? Share below….

LOOK PARA DÍA DE SAN VALENTÍN: FALDA AJUSTADA + BLUSA ADORNADA
En mi segundo look para el Día de San Valentín (echa un vistazo al primer look aquí), por supuesto, tuve que vestir de rojo, y ¡con #MUCHO de el! Algunos podrían describirlo como cliché, pero yo lo describo como picaro. Así que si eres el tipo de chica que le encanta vestirse para la ocasión, literalmente, entonces este es el outfit para ti. Recientemente adquiri esta falda ajustada (la tengo en dos otros colores), porque su material es el más suave y halagador que tengo. Y claro que tenía que incorporar brillo en el look, aunque no lo crean este top es de Forever 21! ¡Si! Has leído bien. Chicas, no piensan que debido al precio no podrán encontrar algo que sea bonito y de buen gusto.
¿Chicas, quisiera saber si escogen intencionalmente el color de su outfit dependiendo de la ocasión? Compartan abajo…