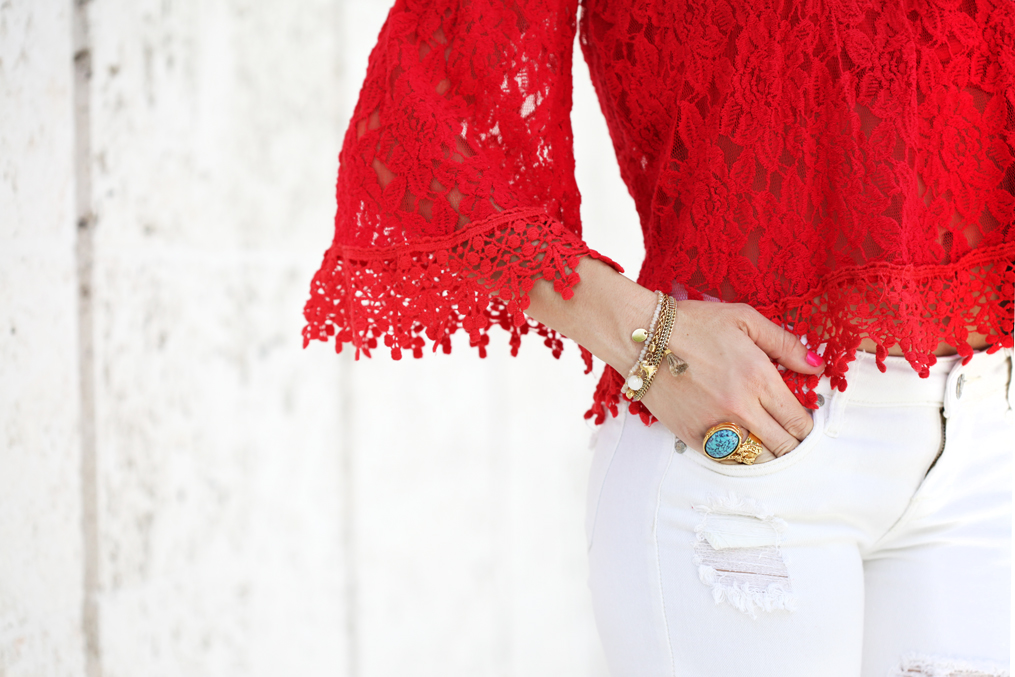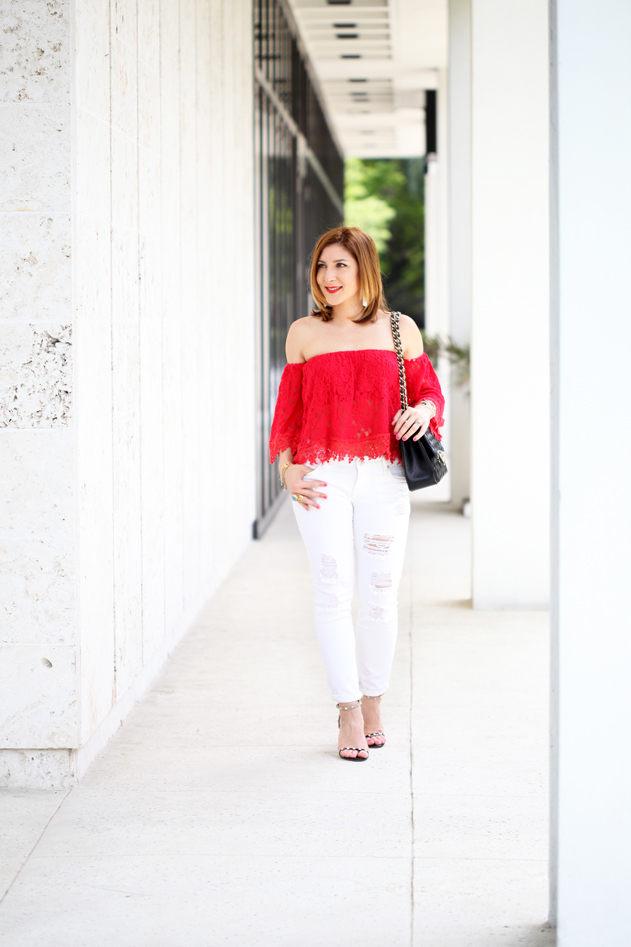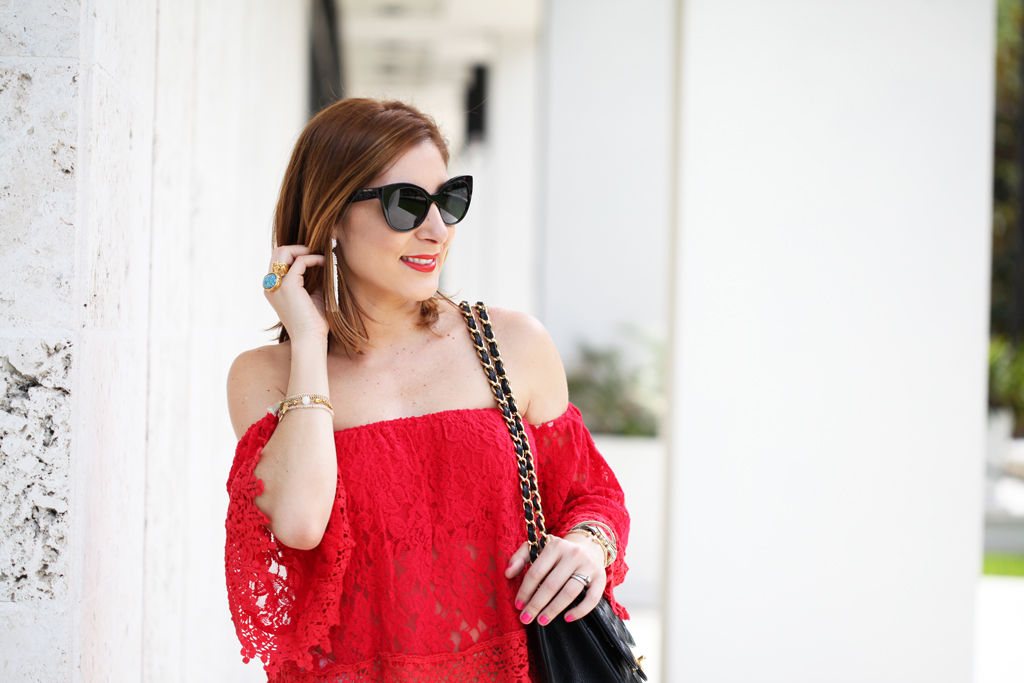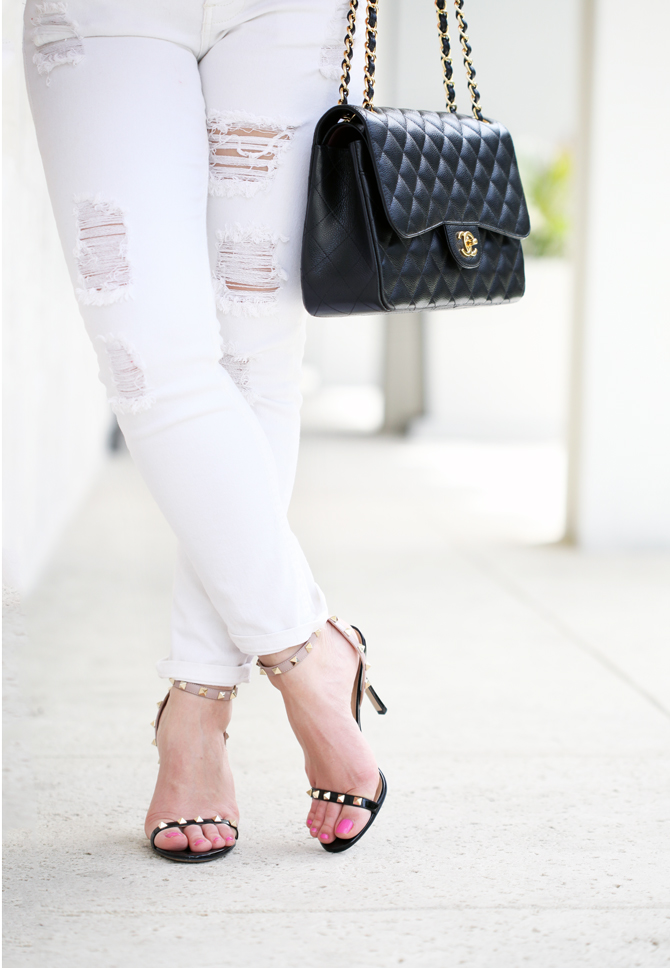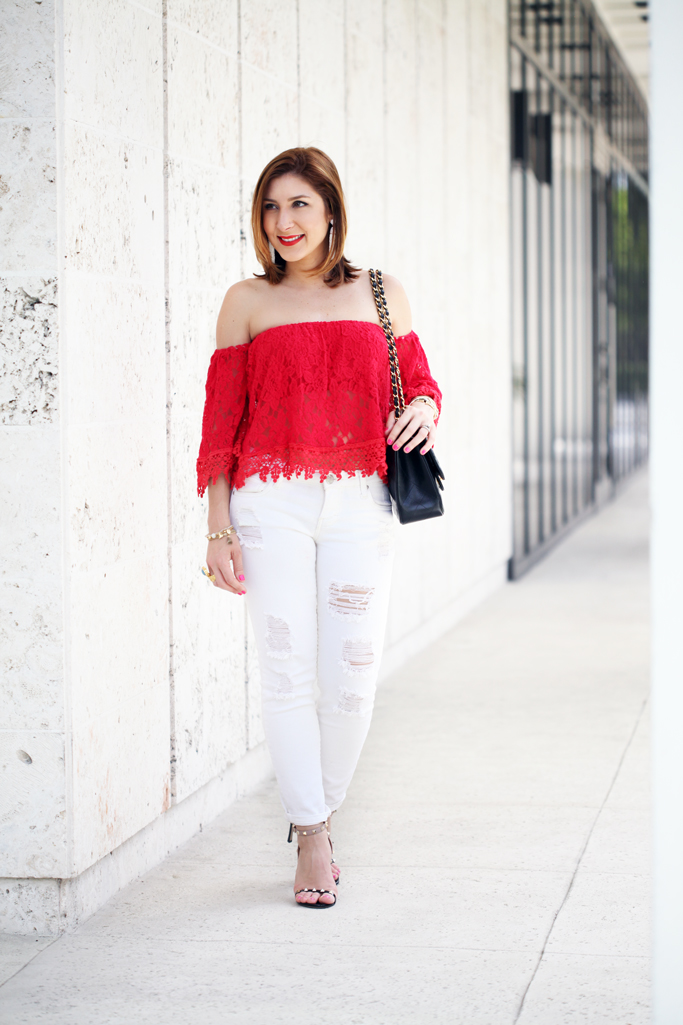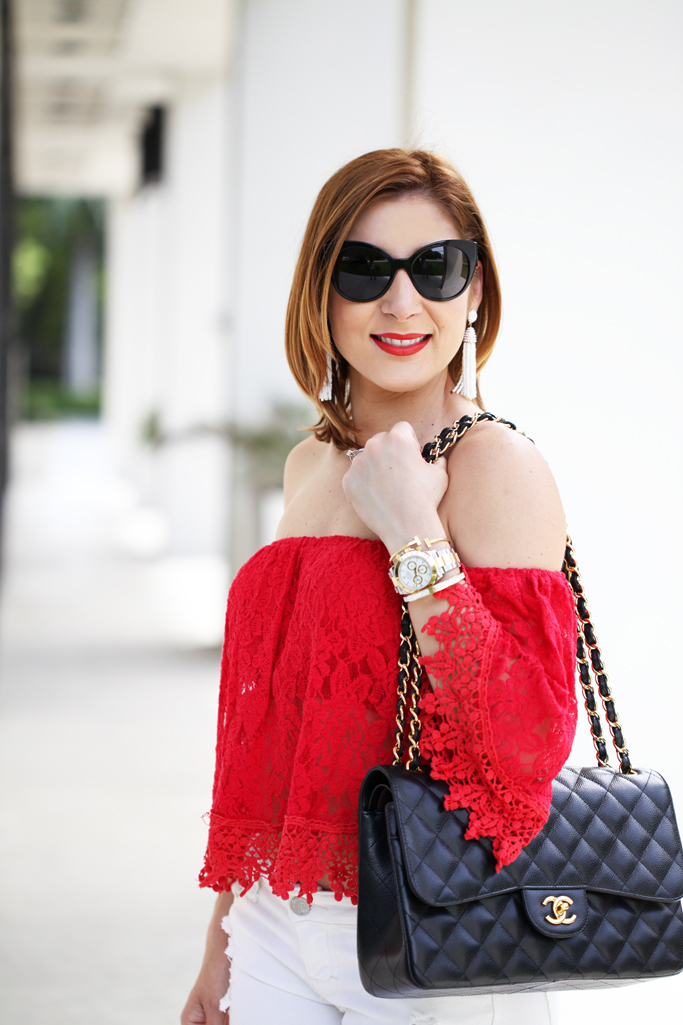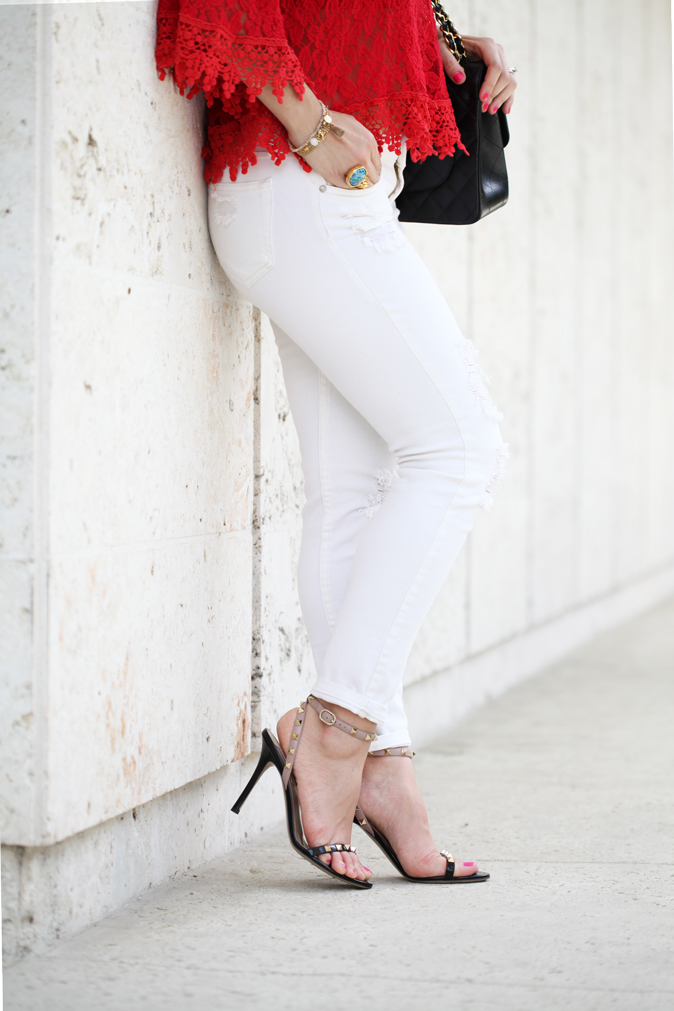 <<   TOP:  Femm Realm (similar)   |    DENIM: Zara (similar)   |   RING: YSL 'Arty' (similar #1, similar #2)    |   HANDBAG: Chanel Classic (affordable option)  |  WATCH: Rolex (affordable option) |    EARRINGS: Baublebar 'Piñata' (similar)  |     BRACELET: Henri Bendel (Bendel Rox Skinny Bangle & similar) and  Tiffany & Co. 'T-Wire' (affordable option)   |   SANDALS: Valentino Rockstud  (affordable option)   |   NAIL POLISH: Essie 'Fiesta'  |   LIPSTICK:  MAC 'So Chaud'   >>
Red, white and blue, I mean black. This classic combo although timeless is something I haven't tried before. It just took a gorg off-the-shoulder crochet and lace top from Femme Realm for me to take the plunge. It is definitely a new fav and a must-have!
Because we were heading to dinner with some friends, I preferred to maintain the look casual and comfy so I opted for my new rockstud sandals (that I have been eyeing for some time now) and my all-time favorite statement ring for a pop of color. If you've followed me for some time now you might know my obsession with adding a bright and contrasting piece to an ensemble (see more of what I mean here and here), and this time around it was no different.

BLUSA DE ENCAJE CON HOMBROS AL DESCUBIERTO + DENIM BLANCO
Rojo, blanco y negro, una combinación clásica cual no pasa de moda, es una que no he intentado antes. Sólo tomó esta hermosa blusa de encaje de hombros al descubierto para decidirme. Es sin duda mi favorita recientemente ¡e imprescindible de tener en tu armario!
Ya que nos dirigíamos a cenar con algunos de nuestros amigos, preferí mantener el look casual y cómodo, así que opté por mis nuevas sandalias (que las he estado ojeando en la tienda desde hace algún tiempo) y mi anillo favorito para añadir un toque de un color que contraste. Si me siguen desde hace algún tiempo, ya saben mi obsesión con añadir una pieza de color llamativo a un conjunto (vea más de lo que quiero decir aquí y aquí), y en esta ocasión no fue diferente.