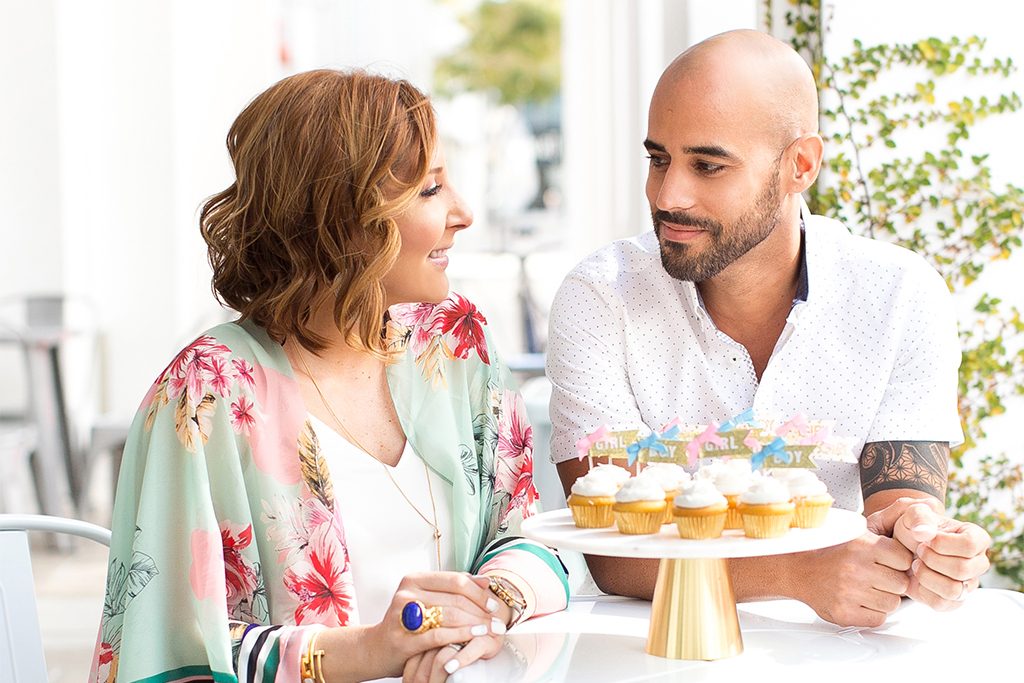 The secret is out and sweet. So in the Jorge household, we are waiving March goodbye and saying hello to a new month and chapter in our lives. I don't know how else to share the THE. BIG. NEWS, so here goes… We are having a baby! Miami Fashion Blogger.


CAMI: Nordstrom (identical camisole) || KIMONO/COVERUP: Express || PANTS: Express (super soft and comfy) || EARRINGS: BaubleBar || BRACELETS: Tiffany & Co. (affordable option) and Hermes (affordable option) || RING: YSL (similar cocktail ring) || SHOES: Stuart Weitzman (similar pearl ankle-tie sandal and another similar option)
Photography: Luccia Photos
[one_half]Hi loves!
So in the Jorge household, we are waiving March goodbye and saying hello to a new month and an amazing chapter in our lives. I don't know how else to share the THE. BIG. NEWS, so here goes…
We are expecting baby Jorge this fall! Yep! 🙂
And is a BOY!
[/one_half][one_half_last]
¡Hola amores!
Pues en el hogar de los Jorges, nos despedimos de marzo y saludamos un nuevo mes y capítulo en nuestras vidas. No sé cómo más compartir el gran secreto, así que aquí va…
¡Estamos esperando un nuevo miembro de la familia y llegara este otoño! ¡Sí! Estoy embarazada 🙂
¡Y es niño![/one_half_last]
[one_third]
[/one_third]
[one_third]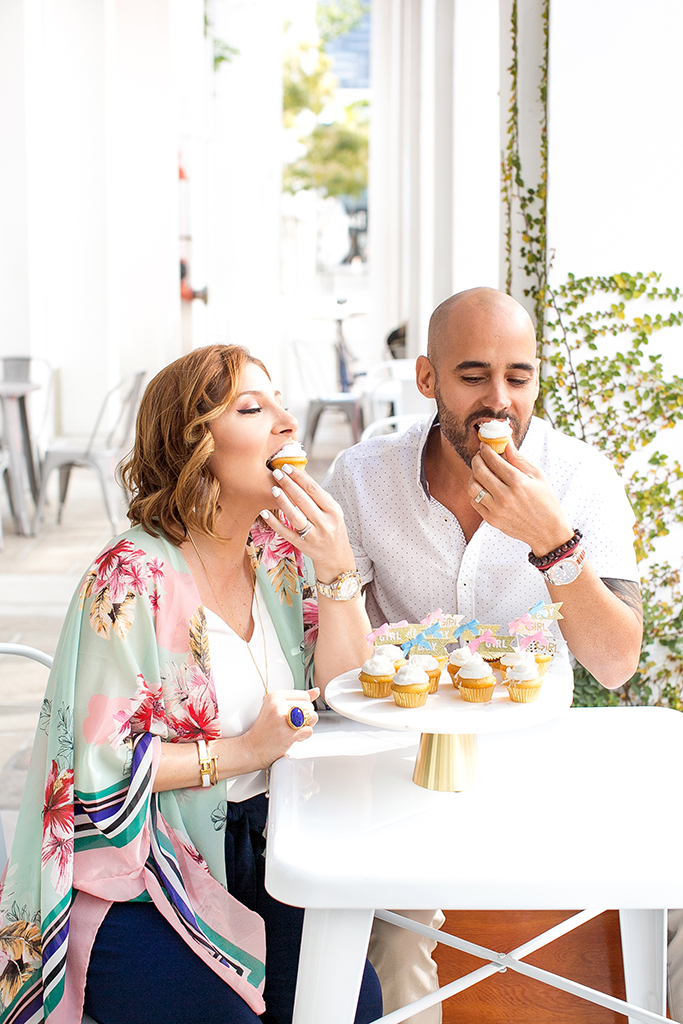 [/one_third][one_third_last]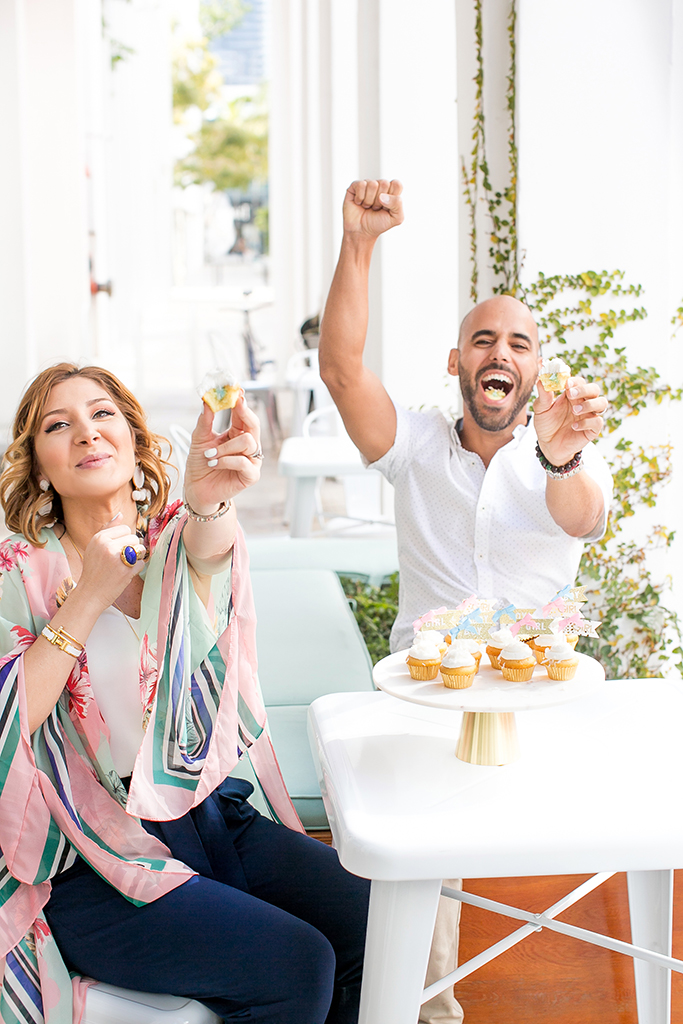 [/one_third_last]
[one_half]My hubby and I are beyond excited! And our family well, they are all ecstatic because not only am I an only child, but this will be the first grandchild for both sides. It is safe to say this baby will be SPOILED rotten.
This year will be the most special yet for my hubby and I, not only are we welcoming to this world a little piece of us that will be loved, cared for, and protected by everyone around him but we will be celebrating our 10 years of marriage in November. Baby Jorge will be 2 months old by then.
[/one_half][one_half_last]Mi esposo y yo estamos más que emocionados. Y nuestra familia, bueno, están todos maravillados no solo porque soy hija única, sino que este será el primer nieto para ambos lados. Es seguro decir que este bebé será súper MIMADO.
Este año será el más especial aún para nosotros, por que no solo le estaremos dando la bienvenida a un fruto de nuestro amor, pero celebraremos nuestros 10 años del matrimonio en noviembre. El bebé tendrá 2 meses para entonces.[/one_half_last]
[one_half]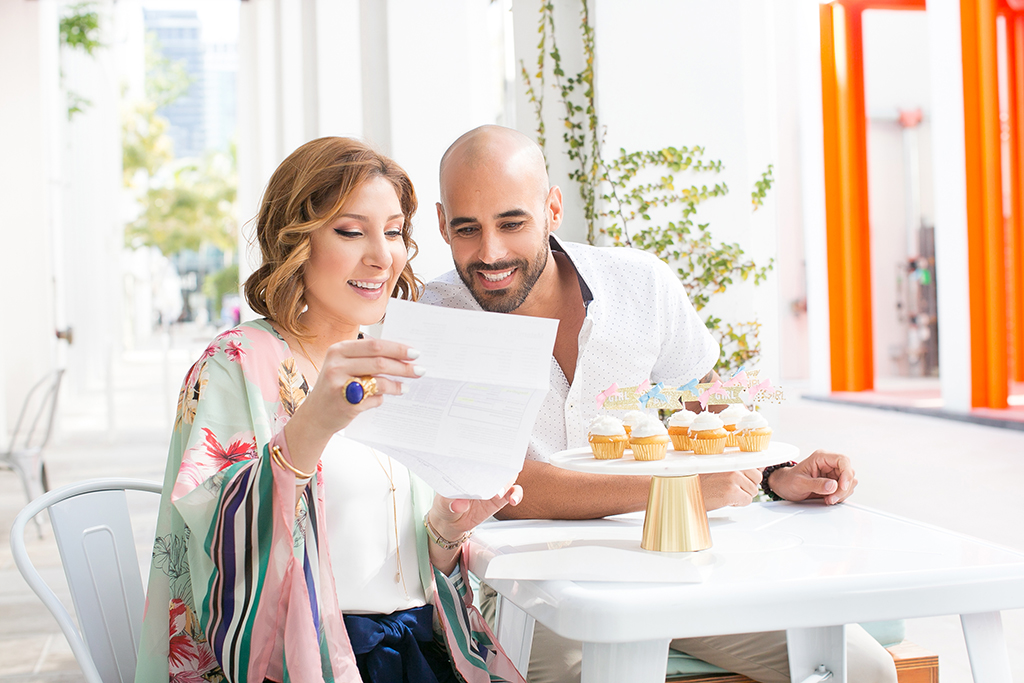 [/one_half][one_half_last]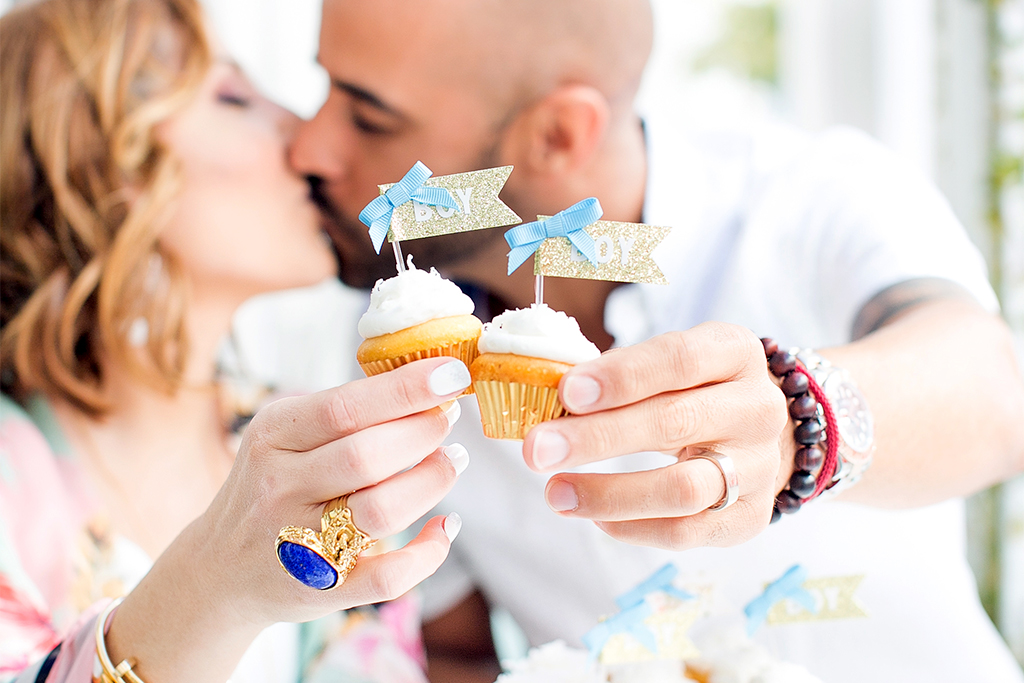 [/one_half_last]
[one_half]
You probably have a few questions, so I will try to answer a few that come to mind. If you'd like more info or if you'd like me to share my pregnancy process/experience thus far, please let me know.
As far as my look, I will be sharing more details on it soon, but in the meantime (in case it sells out) I have linked everything above.
Did we decide to remodel our home because of the baby?
No, we actually began the process WAY before we even decided to start a family. Whoever has gone through this any type of remodeling knows that it takes months and even a year from start to finish. Hopefully I will have a good amount of time to decorate the nursery and our master suite. If you have been in similar situation and want to share your tips or experience, please send me an email.
How far along am I?
I am 4 months into my pregnancy.
Did I get any morning sickness?
Thankfully I did not suffer from any pregnancy sickness or symptoms. Lately though, I have been a bit sleepy during the middle of the day. Those nap times are the best by the way #justsaying.
Why didn't we share the news earlier?
It is recommended that it is best to share the news after the 12-week mark. This is when you and the baby are safe from complications.
Have I changed anything in my daily routine?
Yes and no. Yes, in the sense that I no longer lift heavy objects, have opted out from outdoor activities like bike riding and have decreased the intensity level at the gym. And no, in the sense that I have not changed my daily routine; it has remained pretty constant.
Thanks so much for reading and for allowing us to share this incredible news with you!
Until next post!
[/one_half][one_half_last]
Probablemente tienen algunas preguntas, así que trataré de responder algunas que me vienen a la mente. Si desean más información o si desean que comparta mi proceso/experiencia de embarazo hasta ahora, hágamelo saber.
En cuanto a mi look, estaré compartiendo más detalles pronto, pero mientras tanto (en caso de que se agoten algunas de las piezas) las he proporcionado arriba justo debajo de la primera fotografía.
¿Decidimos remodelar nuestra casa debido al bebé?
No, en realidad comenzamos el proceso mucho antes de que decidiéramos formar una familia. Quien haya pasado por este tipo de remodelación sabe que lleva meses e incluso un año de principio a fin. Espero tener una buena cantidad de tiempo para decorar la habitación del bebe y nuestro dormitorio master. Si han estado en una situación similar y desean compartir sus consejos o experiencia, envíenme un correo electrónico y cuentéenme.
¿Qué tan lejos estoy en mi embarazo?
Tengo 4 meses de embarazo.
¿Tuve malestar o síntomas de náuseas matutinas?
Afortunadamente no sufrí de ningún síntoma de embarazo. Últimamente, sin embargo, he tenido un poco de sueño durante el medio día. Esos momentos de siesta son los mejores, por cierto.
¿Por qué no compartimos la noticia antes?
Se recomienda que es mejor compartir las noticias después de las 12 semanas. Esto es cuando tu y el bebé están a salvo de complicaciones.
¿He cambiado algo en mi rutina diaria?
Si y no. Sí, en el sentido de que ya no levanto objetos pesados, he optado por no participar en actividades al aire libre como andar en bicicleta y he disminuido el nivel de intensidad en el gimnasio. Y no, en el sentido de que no he cambiado mi rutina diaria; se ha mantenido bastante constante.
¡Muchas gracias por leer y por permitirnos compartir esta increíble noticia con ustedes!
¡Hasta el próximo post!
[/one_half_last]