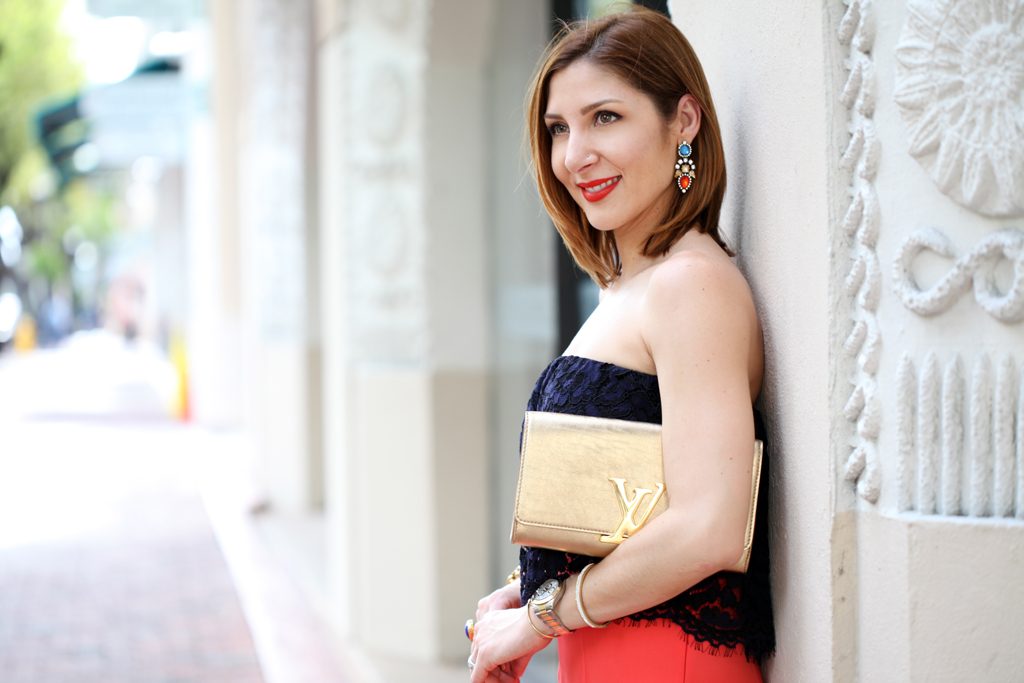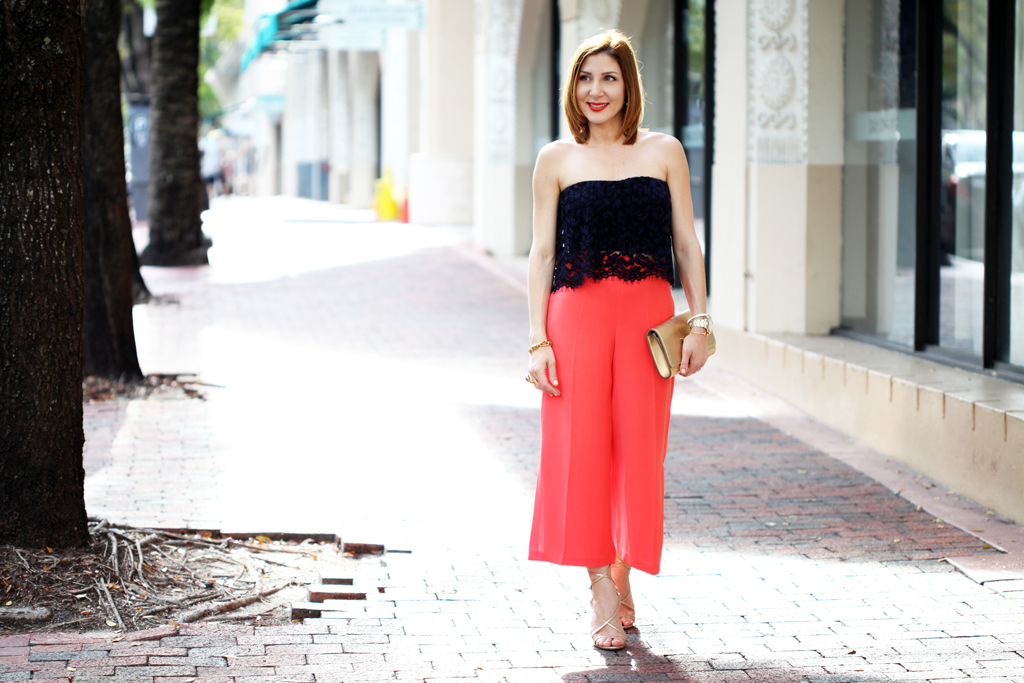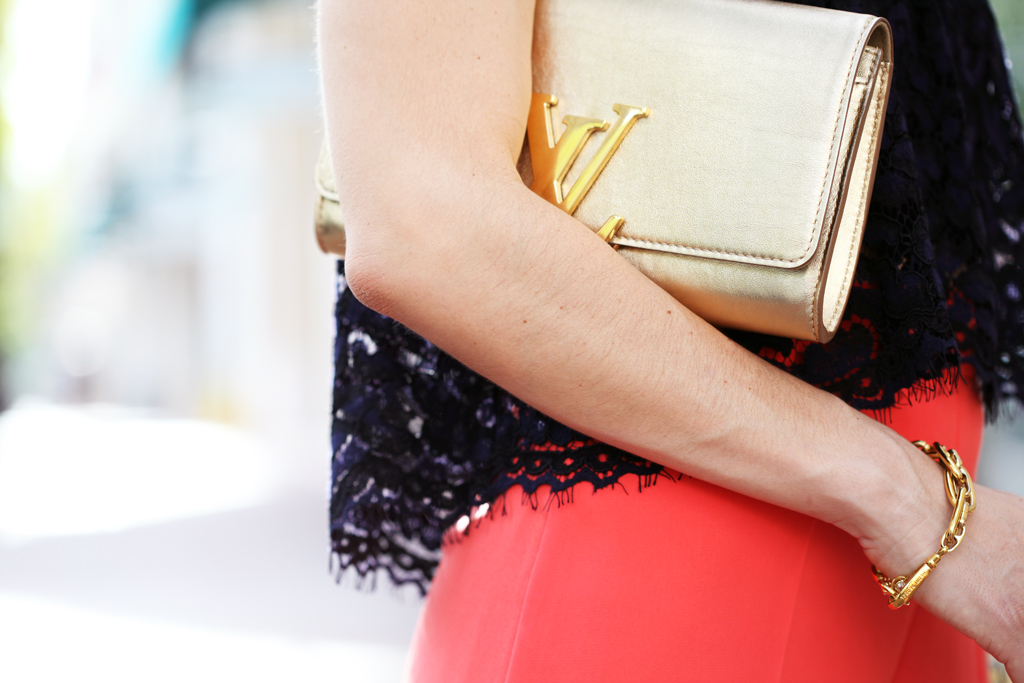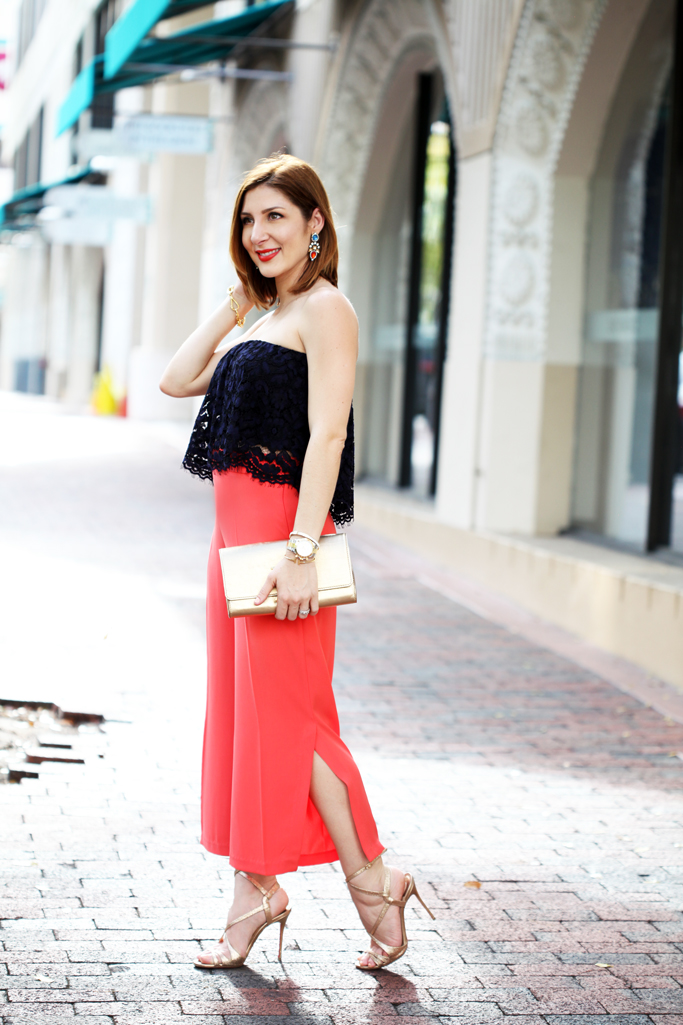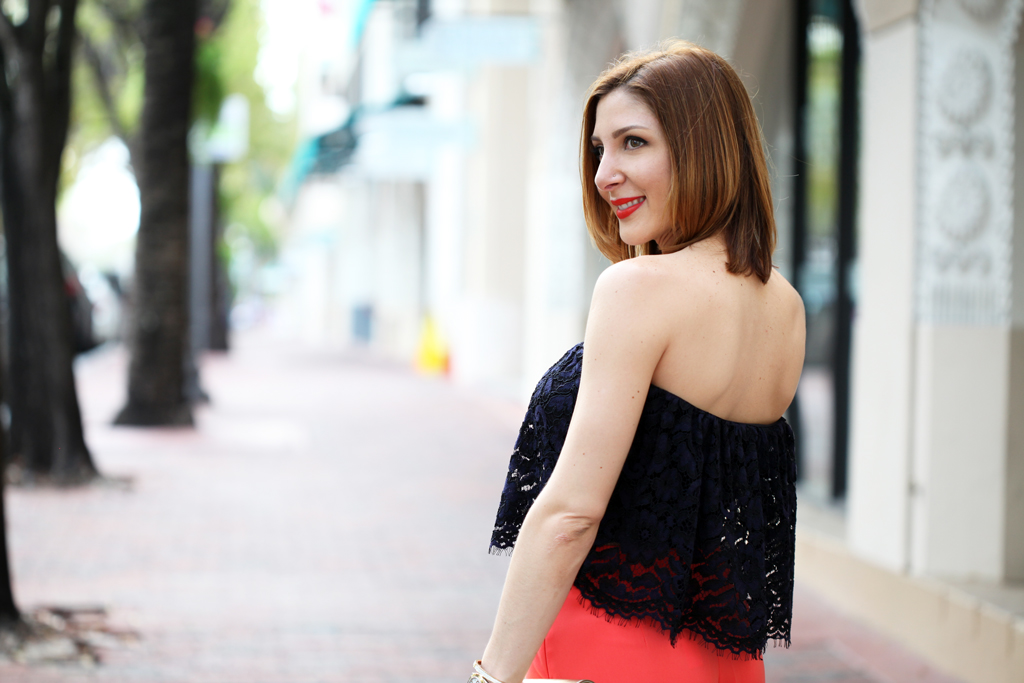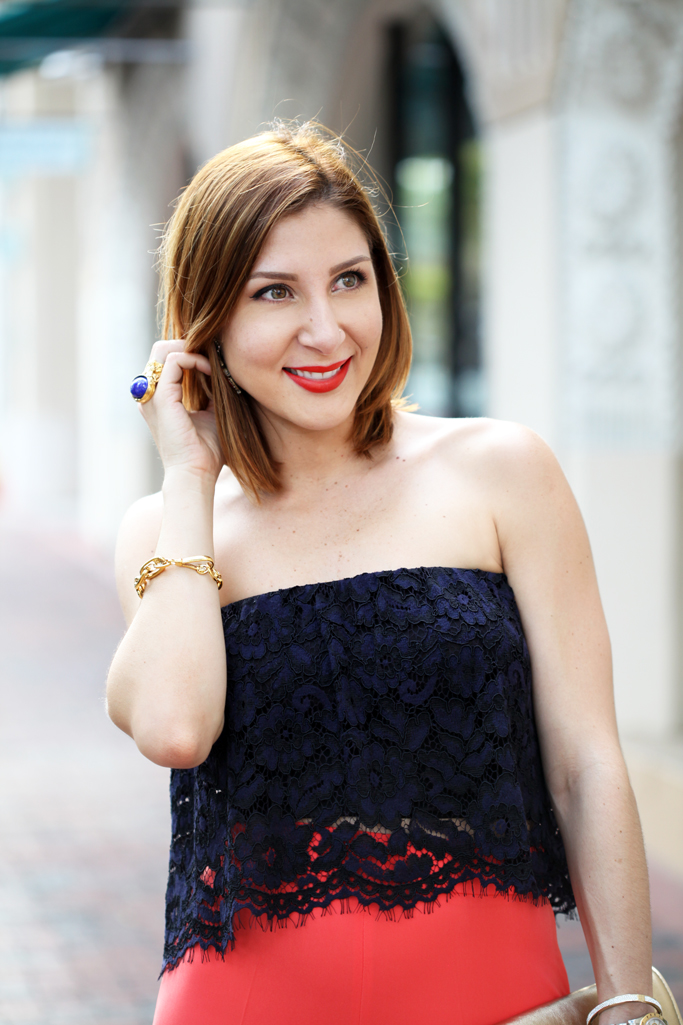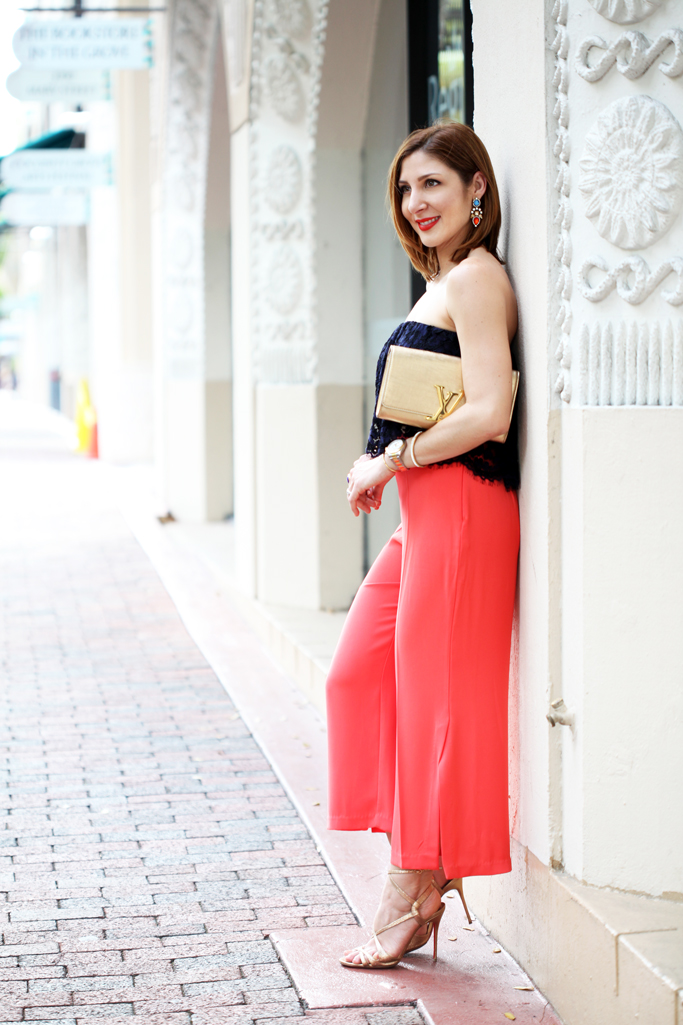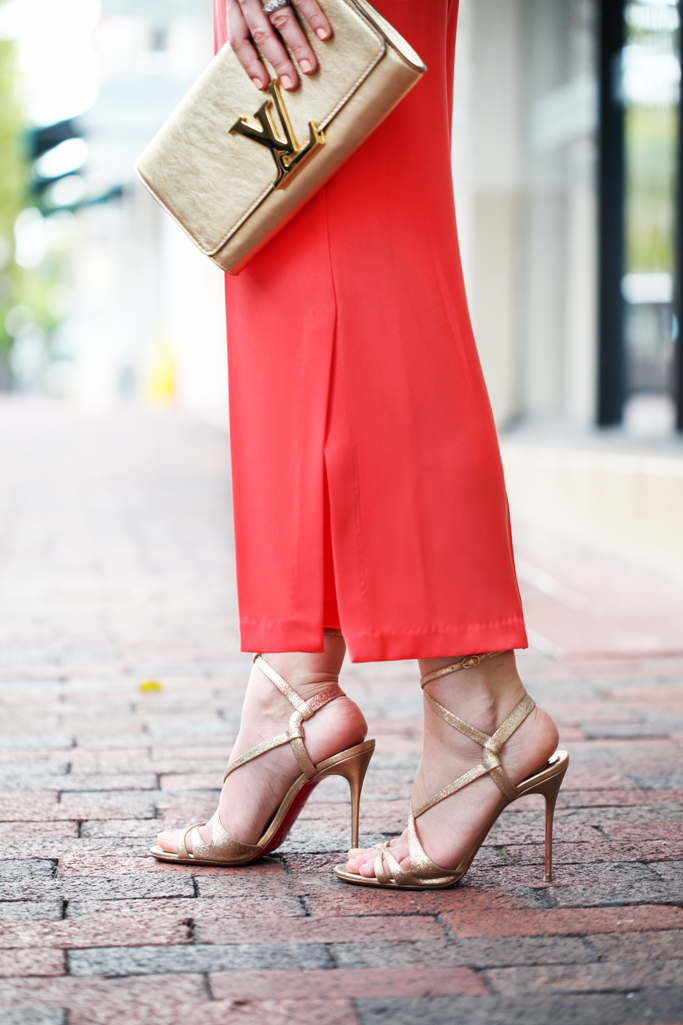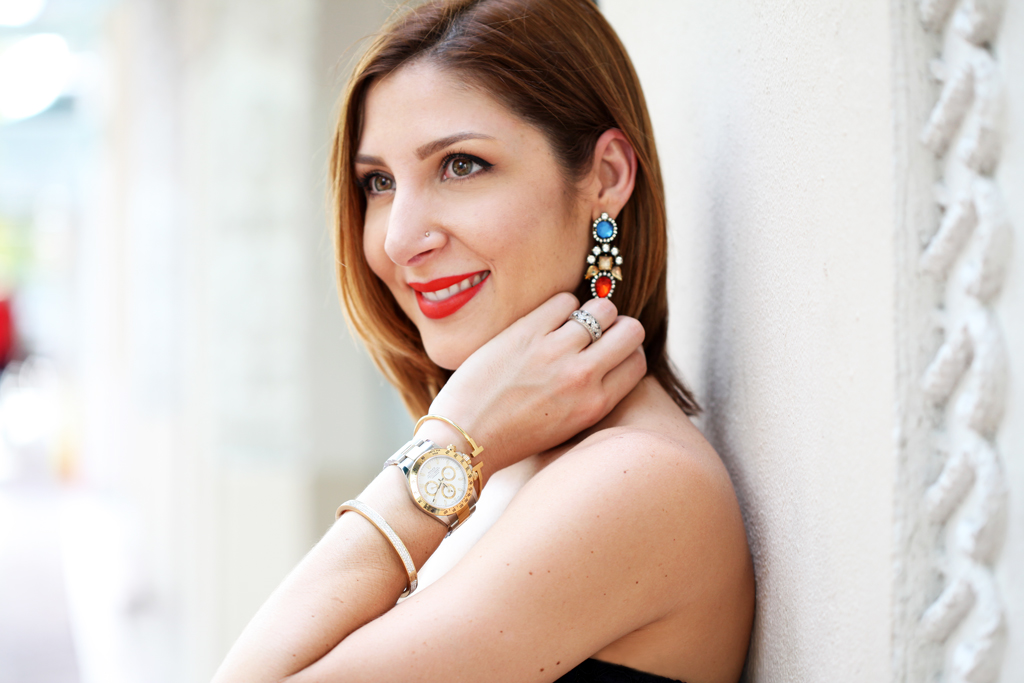 <<   TOP:  Zara (similar)  |    CULOTTES: Zara (similar #1, similar #2)    |   HANDBAG: Louis Vuitton 'Louise' (similar, affordable option)  |  WATCH: Rolex (affordable option) |    BRACELET: Henri Bendel (Bendel Rox Skinny Bangle & similar) and  Tiffany & Co. 'T-Wire' (affordable option)   |    EARRINGS: Baublebar (similar #1, similar #2)     |    SANDALS: Christian Louboutin  (similar, affordable option)   |    RING: YSL (similar, affordable option)     |   NAIL POLISH: CND 'Beau'   |   LIPSTICK:  MAC 'So Chaud'   >>
As you can already see, things got a little bit fancier today on the blog. Although trousers are perceived as casual attire, you sure can style them for an elegant occasion. This strapless lace top creates that elegant flare; its color and silhouette radiates flirty, classy and chicness all in one. I recently made a stop at Zara to return an online purchase and #OhBoy, there isn't a day, thus far, that I left empty handed from this store. These two stunning pieces were in my closet not long after that. I am not sure what I love the most about these culottes… its beautiful coral shade or its enchanting slit feature. It's definitely a stunner, wouldn't you agree?

ABERTURA POR FAVOR: PANTALONES ANCHOS + TOP DE ENCAJE
Como ya pueden ver, el look de hoy es un poco más elegante de lo común. A pesar de que los pantalones son percibidos como vestimenta casual, de seguro pueden vestirlos para una ocasión elegante también. Definitivamente, este top de encaje es el protagonista; su color y silueta emiten coquetés, clase y elegancia todo en uno. Recientemente hice una parada en Zara para devolver una compra y no hay un día, hasta el momento, que marcho de esta tienda con las manos vacías. Estas dos piezas, alucinantes cada una en su propia forma, se desplazaron a mi armario no mucho después de eso. No estoy segura de lo que más me gusta de estos pantalones anchos… su hermoso color naranja o su encantadora abertura. Es, definitivamente una maravilla, ¿no le parece?