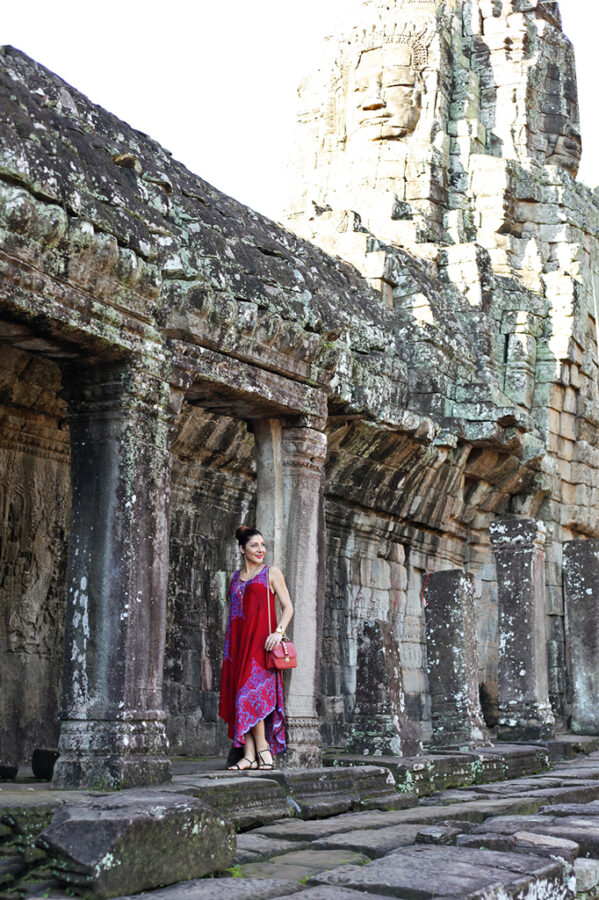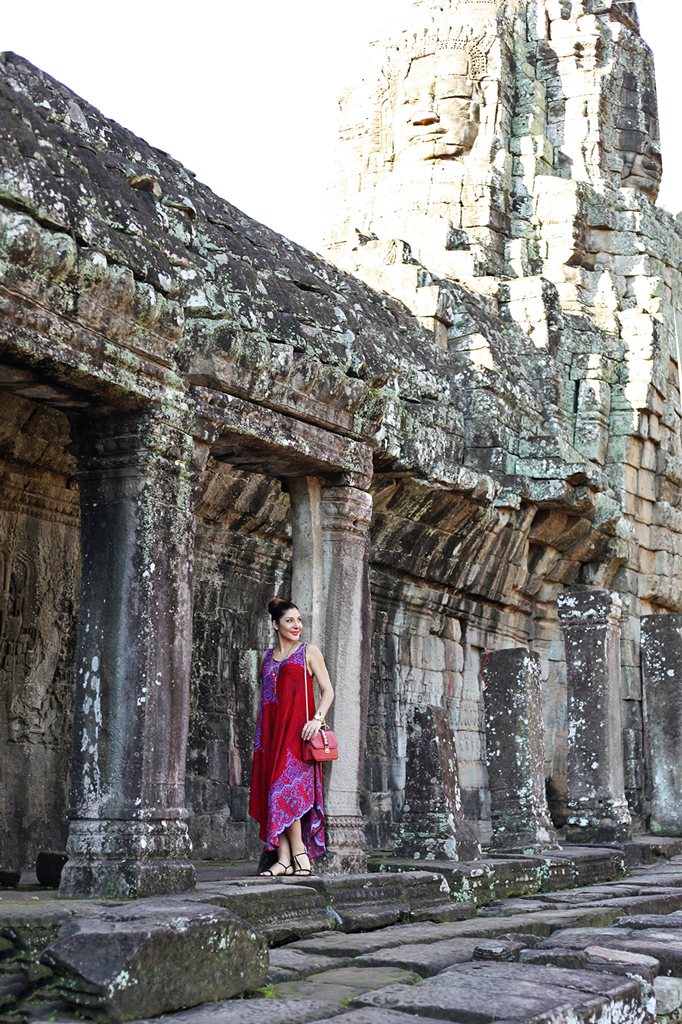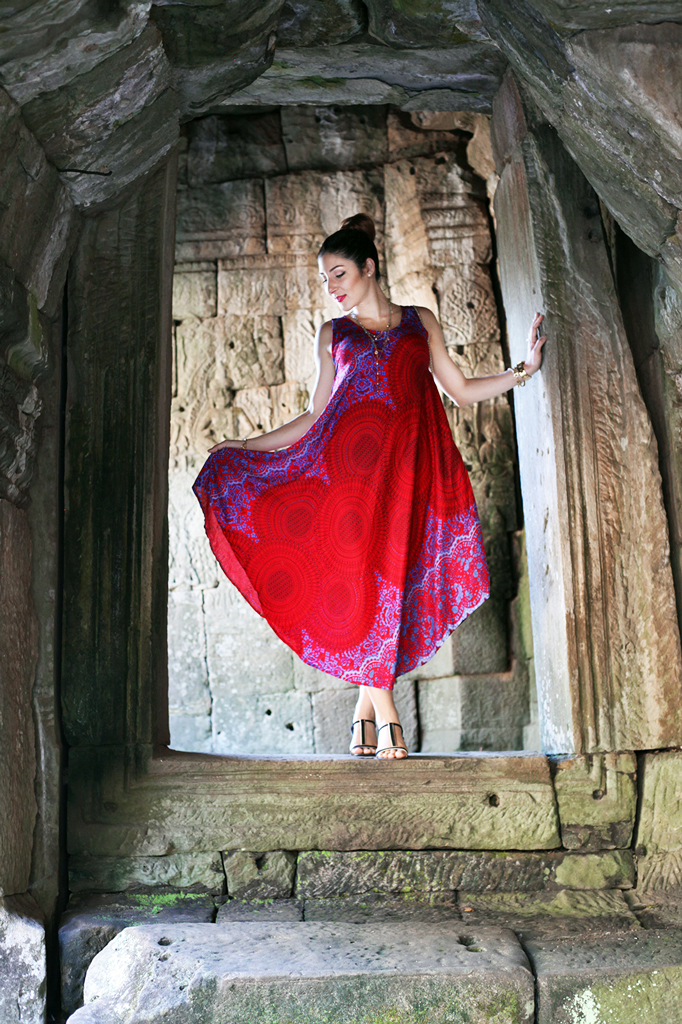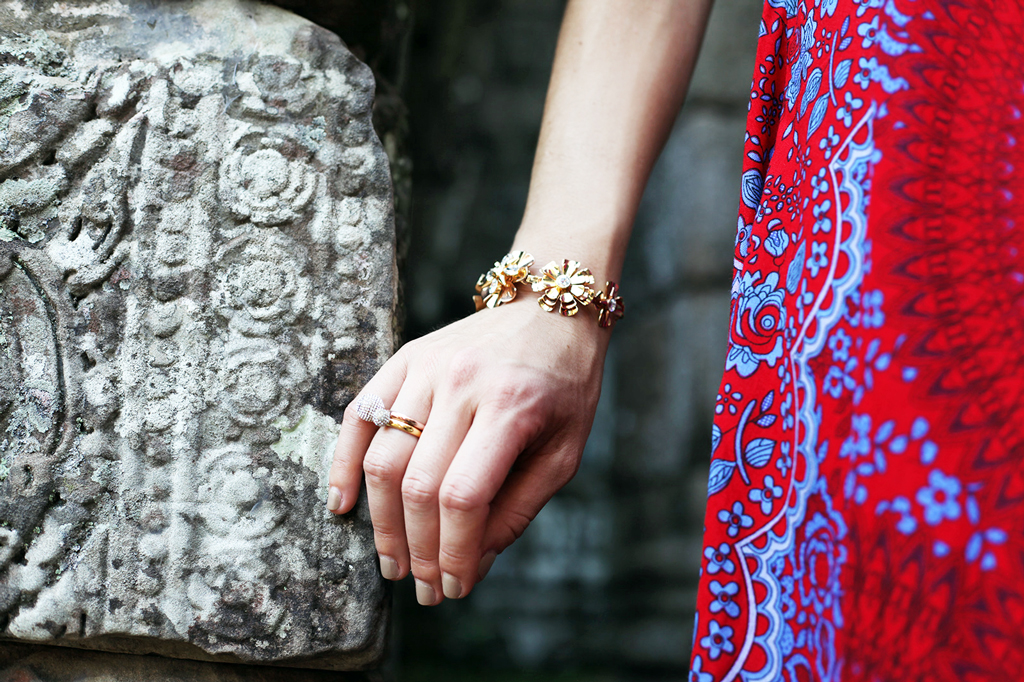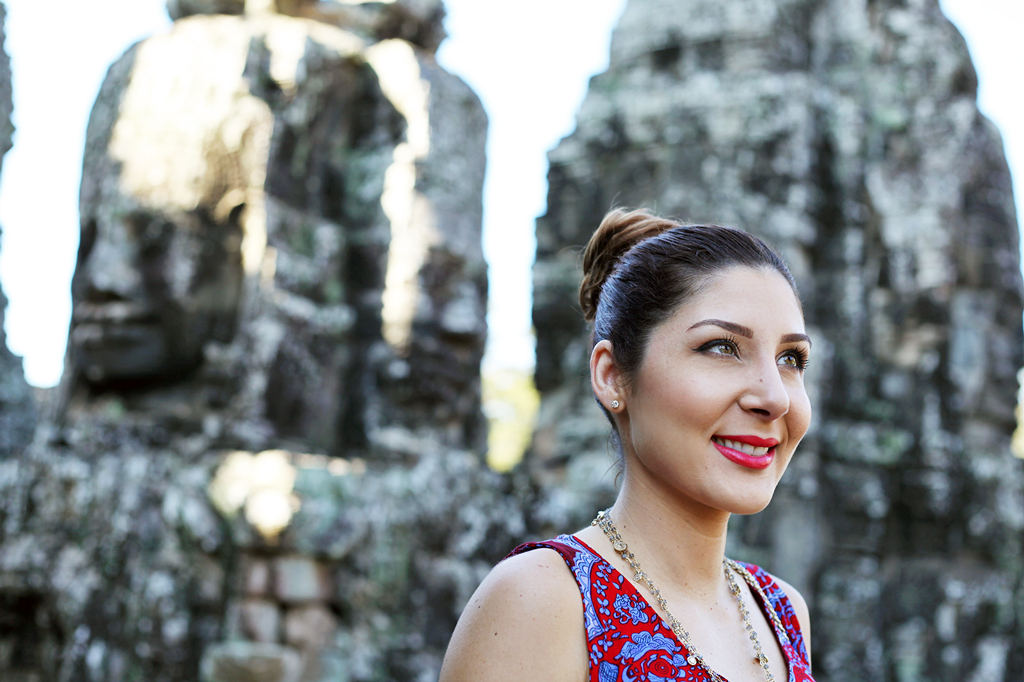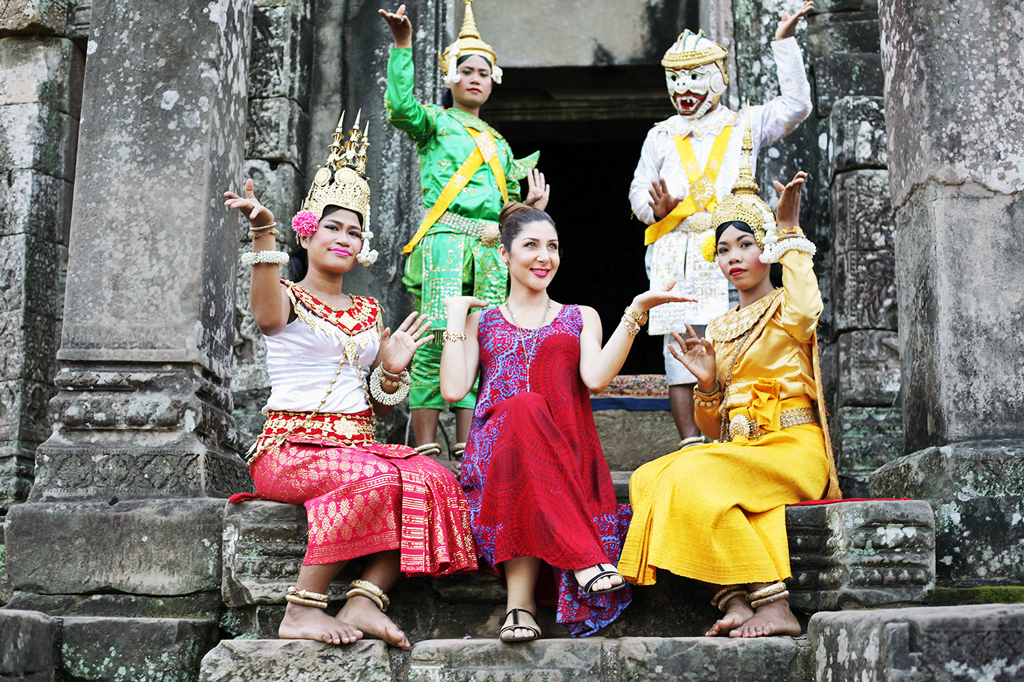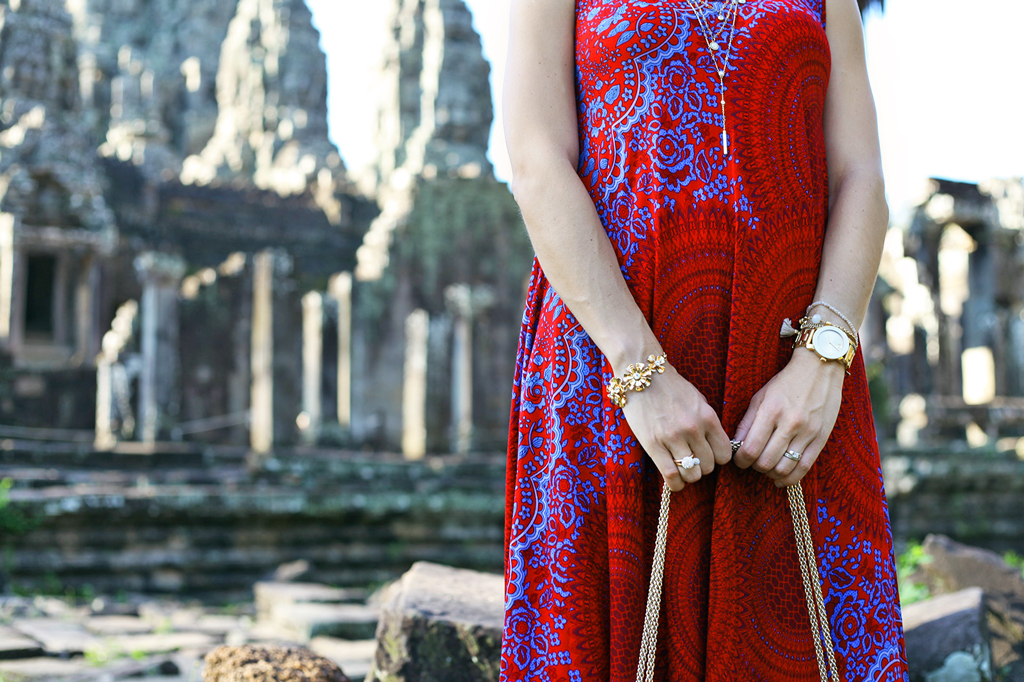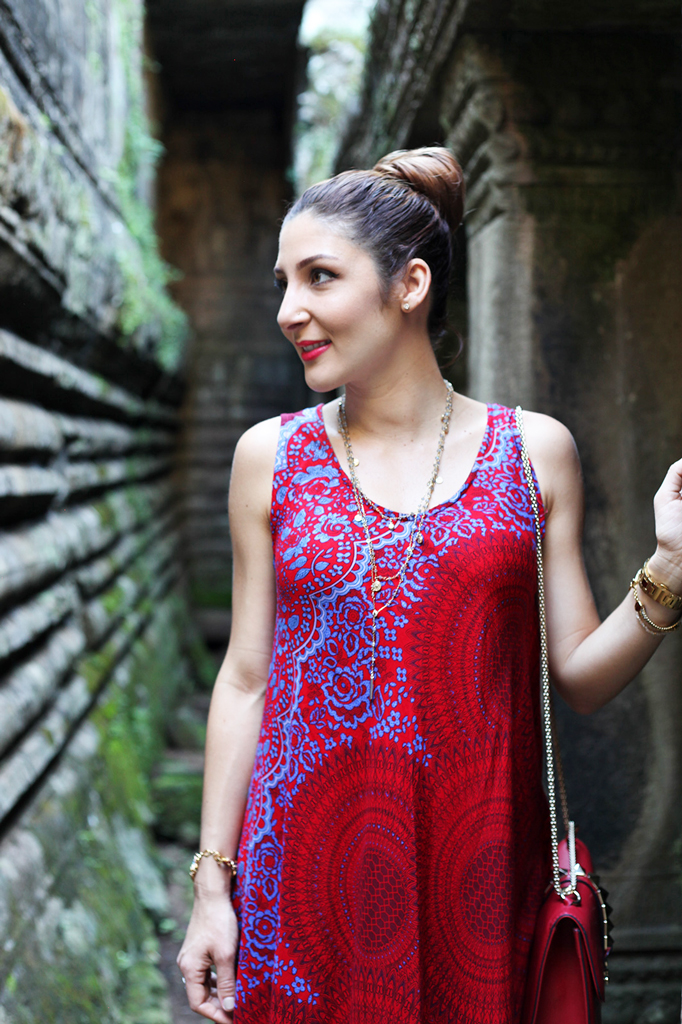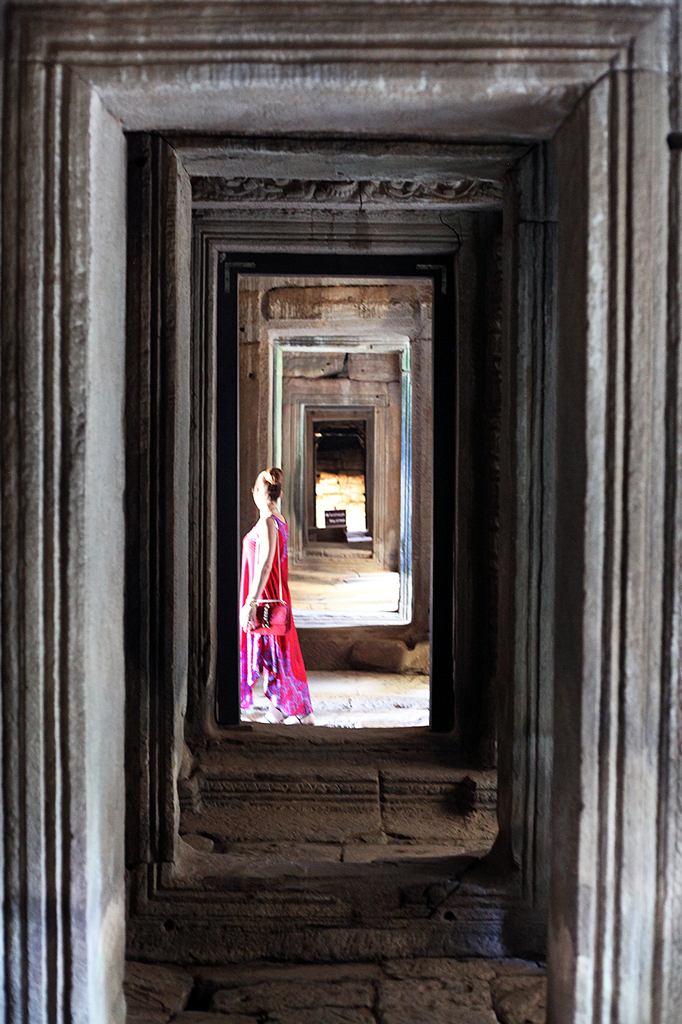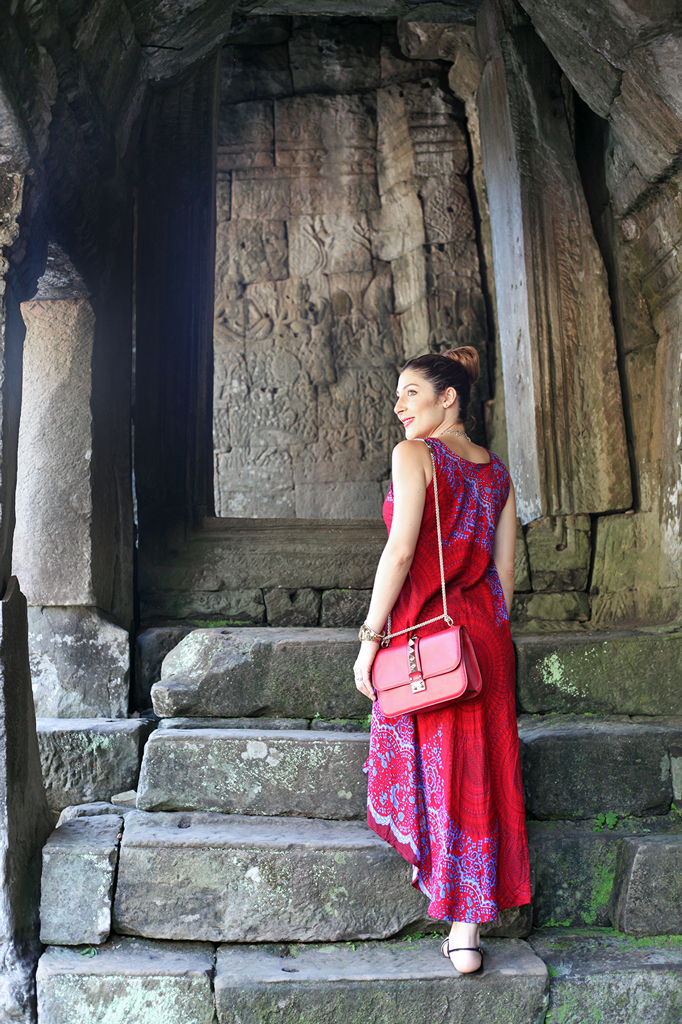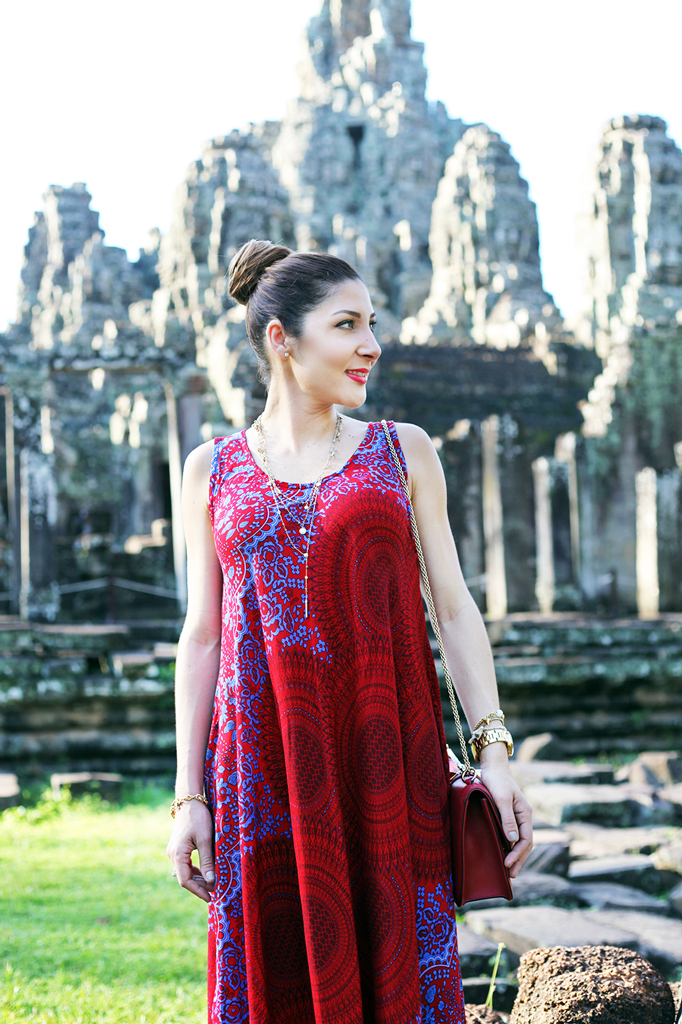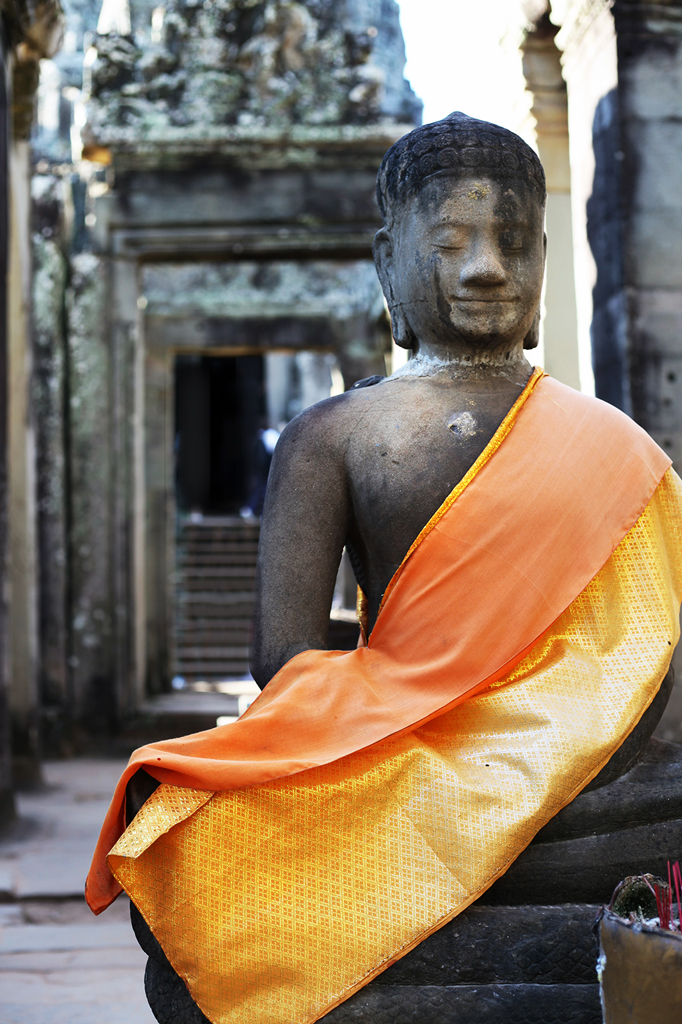 << DRESS: similar #1 & similar #2 | NECKLACE: Henri Bendel (similar) | WATCH: Movado 'Bold' | HANDBAG: Valentino 'Lock Rockstud' | RING: Henri Bendel (similar) | BRACELET: Henri Bendel (similar #1 & similar #2) | SANDALS: Zara (similar) | LIPSTICK: Milani Color Statement 'Power Pink' | NAIL POLISH: CND Vinylux 'Svelte Suede' >>
As my travel posts from Cambodia come to an end, I intentionally left this beautiful fair-trade certified cotton dress look for last. One of the things that put a big smile on my face, besides Cambodia's sweet people, are the efforts of creating employment opportunities to landmine survivors and those with disabilities. The Artisans Association of Cambodia (AAC) is an organization that helps disadvantaged Cambodians from poverty and in the improvement of the livelihoods of their family and community.
Much of Cambodia's traditional arts and crafts methods were lost during the Khmer empire but are thankfully making a comeback through the rediscovering of handicraft that encompass the traditional techniques with modern and attractive designs. The artisan's attention to detail and quality of the pieces are very well portrayed in all the products I saw, from a scarf to wooden sculpture, from baby clothes to jewelry boxes, all hand-made. There are several boutiques (including at the airports) where you can shop from a large array of items. In addition to this dress, which was incredibly comfortable, I purchased a beautiful handmade jewelry travel case and business card holder, not only as a souvenir but as a reminder of how welcomed I felt in this incredible country.

SIEM RIEP, CAMBOYA: VESTIDO LARGO + BOLSO ROJO
Ya que los posts de mi viaje a Camboya llegan a su fin, he dejado este hermoso vestido de algodón que es certificado como comercio justo para el final. Una de las cosas que me alegro mucho, además de las dulces personas de Camboya, son los esfuerzos en la creación de oportunidades de empleo a los sobrevivientes de minas terrestres y las personas con discapacidad. La Asociación de Artesanos de Camboya (conocido en inglés como Artisans Association of Cambodia) es una organización que ayuda a los camboyanos desfavorecidos de la pobreza y en la mejora de los medios de vida de su familia y comunidad.
Gran parte de los métodos en las artesanías tradicionales de Camboya se perdieron durante el imperio Khmer, pero por suerte están haciendo una reaparición a través de su redescubrimiento cual abarcan las técnicas tradicionales con diseños modernos y atractivos. La atención al detalle por los artesanos y la calidad de las piezas se nota en todos los productos que vi, desde una bufanda a una escultura de madera, desde ropa de bebé a cajas de joyas, todos hechos a mano. Hay varias tiendas (incluyendo en los aeropuertos) donde se puede adquirir una gran variedad de artículos. Además de este vestido, que es increíblemente cómodo, adquirí un hermoso estuche para guardar joyería cuando viajo y un porta-tarjetas, no sólo como un recuerdo, sino como un recordatorio de lo bien que me sentí en este increíble país.