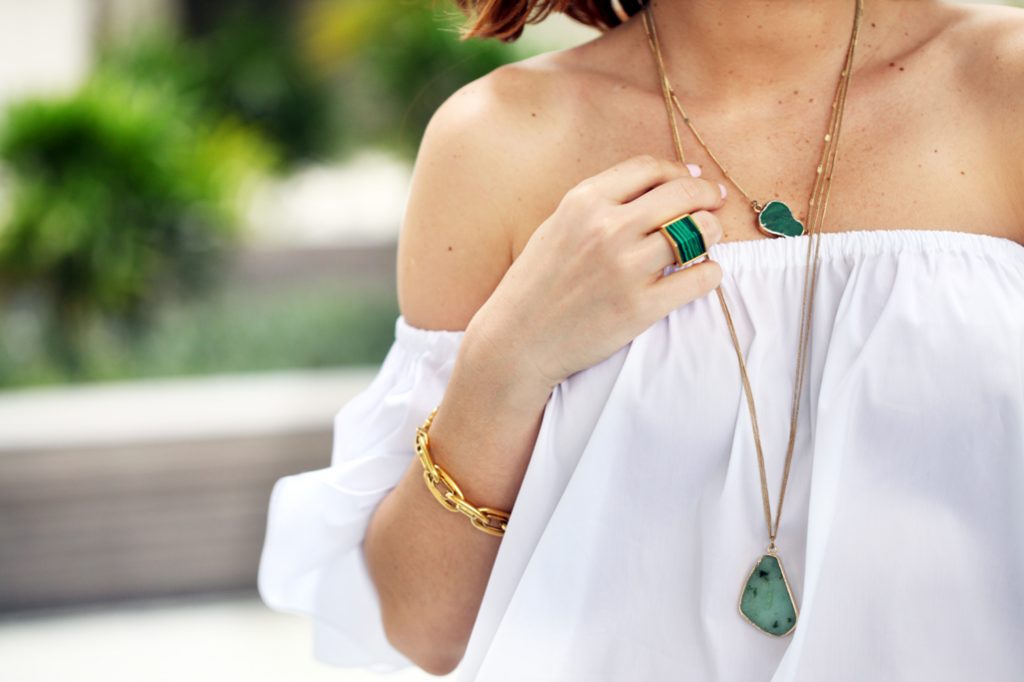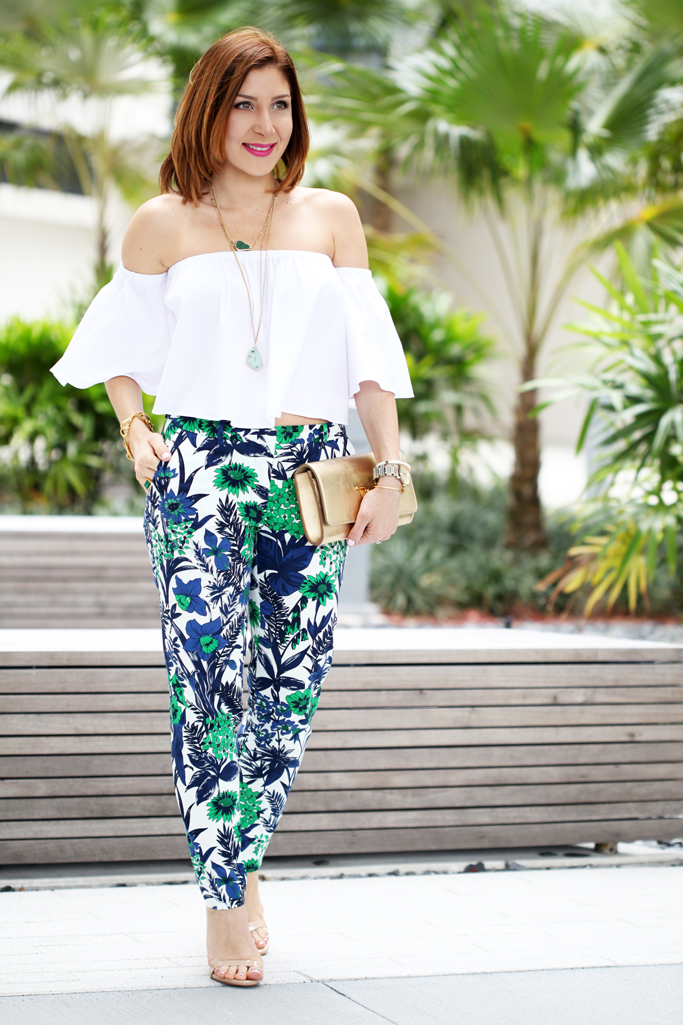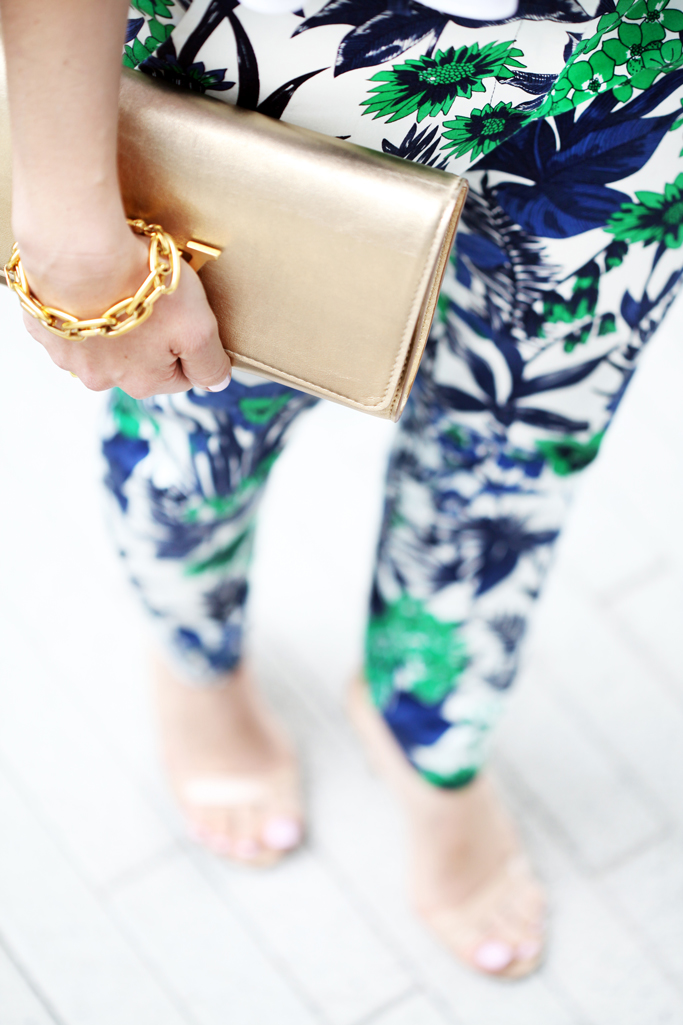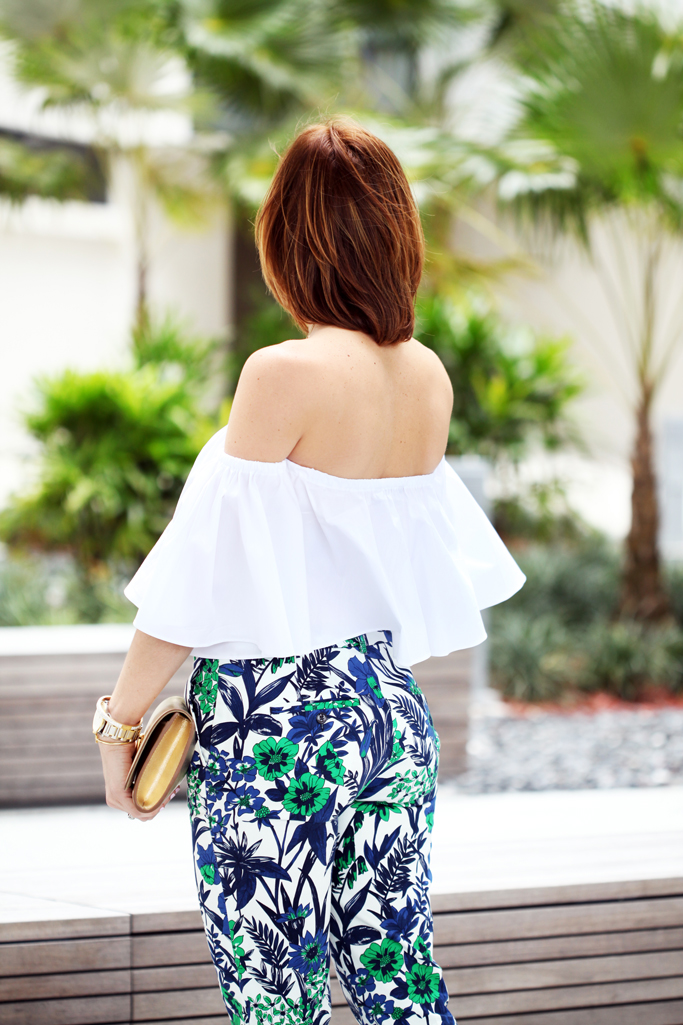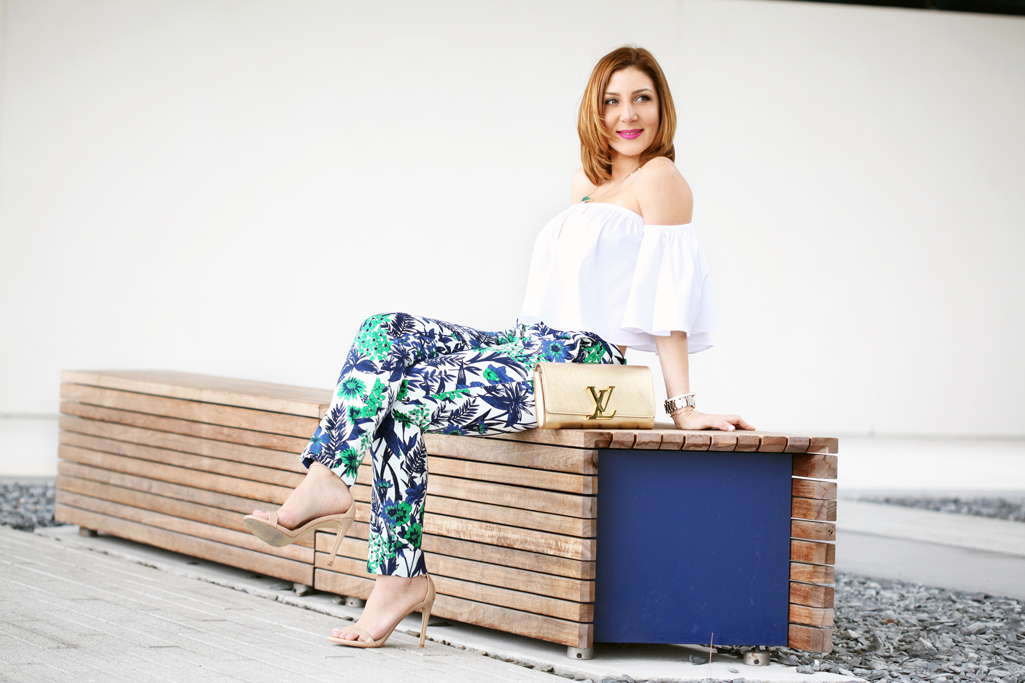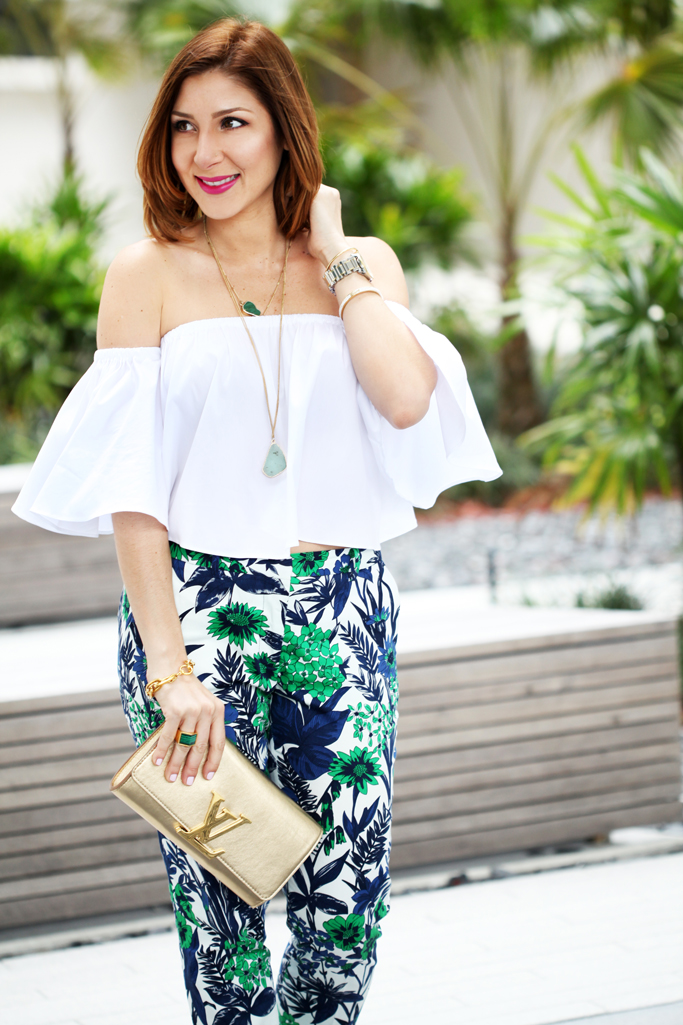 <<   TOP:  Zara (similar #1, similar #2, similar #3) |    PANTS: Zara (similar #1, similar #2, similar #3)   |   RING: Henri Bendel (similar)    |   NECKLACE: Express (similar)   |    CLUTCH: Louis Vuitton 'Louise' (similar, affordable option)  |  WATCH: Montblanc 'TimeWalker' (affordable option) |    BRACELET: Henri Bendel (Bendel Rox Skinny Bangle & similar) and  Tiffany & Co. 'T-Wire' (affordable option)    | SUNGLASSES: Louis Vuitton 'Amber' (similar)    |    SANDALS: Steve Madden 'Stecy'   |   NAIL POLISH: CND 'Cake Pop'   |   LIPSTICK:  Milani 'Matte Blissful'   >>
So yes! I may have a new obsession, I attest, however it is a healthy, cute and comfy one. I honestly hope you are not tired of the off-the-shoulder trend, because I am neither complaining nor wanting to stop wearing it anytime soon! And to officially warn you (if I haven't already done so), there will be more of it coming your way #LotsMore #SorryNotSorry! As I've mentioned before, in Miami, wearing something comfortable and lightweight during these months is necessary! As you can see from the photos, the wind wasn't cooperating, but hey I take a little wind over excessive heat any day.
Want to see more off-the-shoulder looks? Check out my previous posts here, here and here.

MOSTRANDO UN POCO DE HOMBRO: BLUSA BLANCA + PANTALONES FLOREADOS
Les confieso que tengo una nueva obsesión, sin embargo es sana, encantadora y muy cómoda. Sinceramente, espero que no estén cansadas de la tendencia de los hombros descubiertos, porque yo ni me quejo ni deseo dejar de usarla en el futuro cercano. Y para notificarlo oficialmente (si ya no lo he hecho), habrá más de ello en el blog ¡#MuchoMas! Como ya les e comentado antes, en Miami vestir cómodo y ligero durante estos meses es necesario. Como pueden ver en las fotos, el viento no colaboraba, pero en realidad prefiero un poco de viento antes que un calor excesivo.
¿Decean ver más looks con los hombros al descubierto? Echa un vistazo aquí, aquí y aquí.