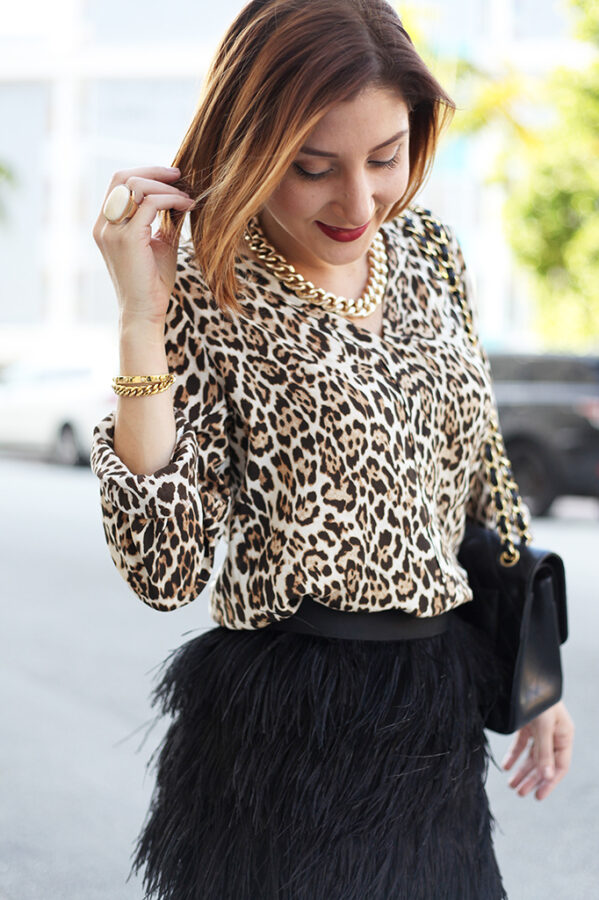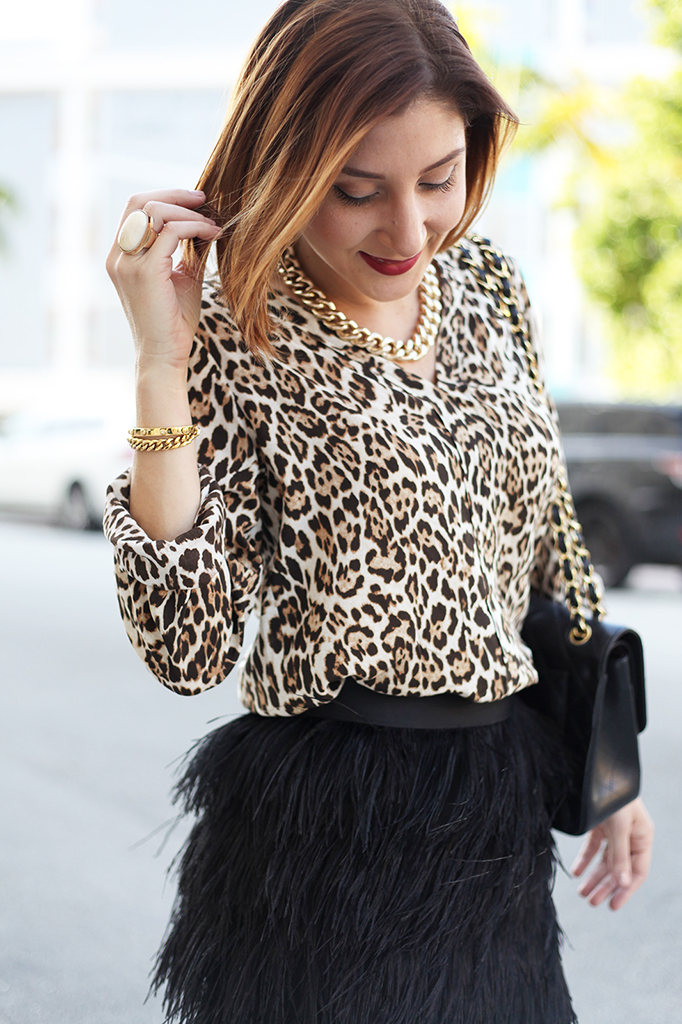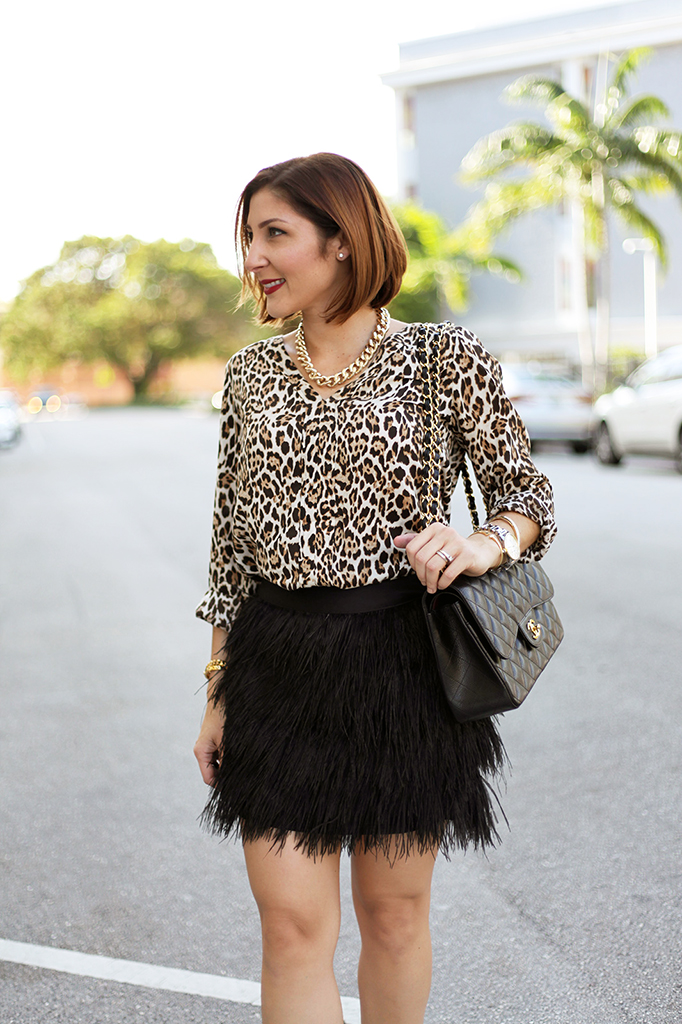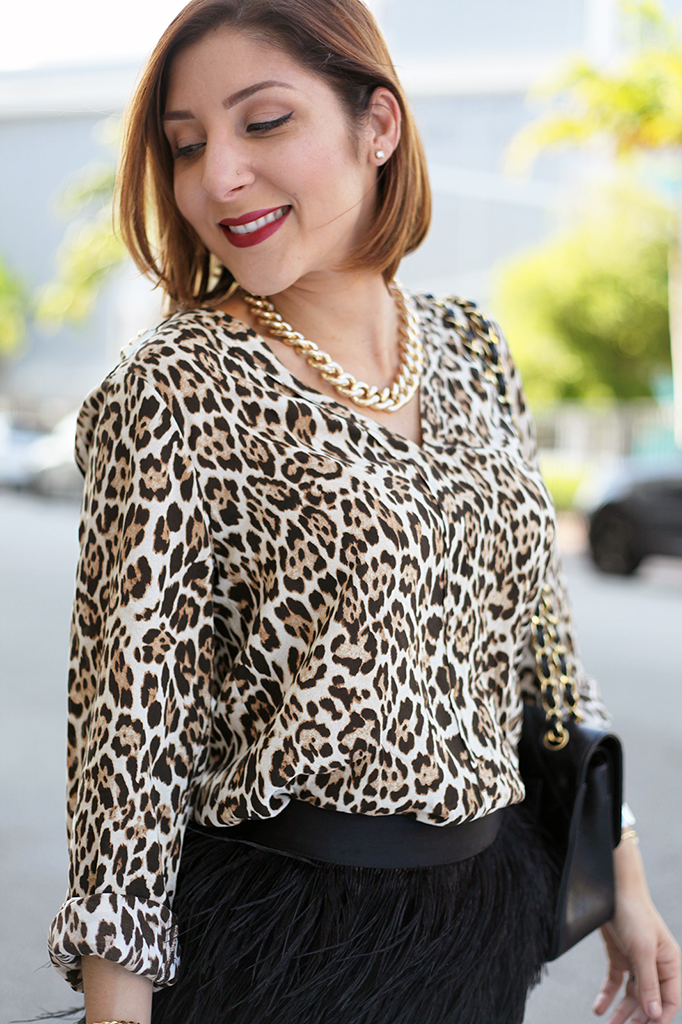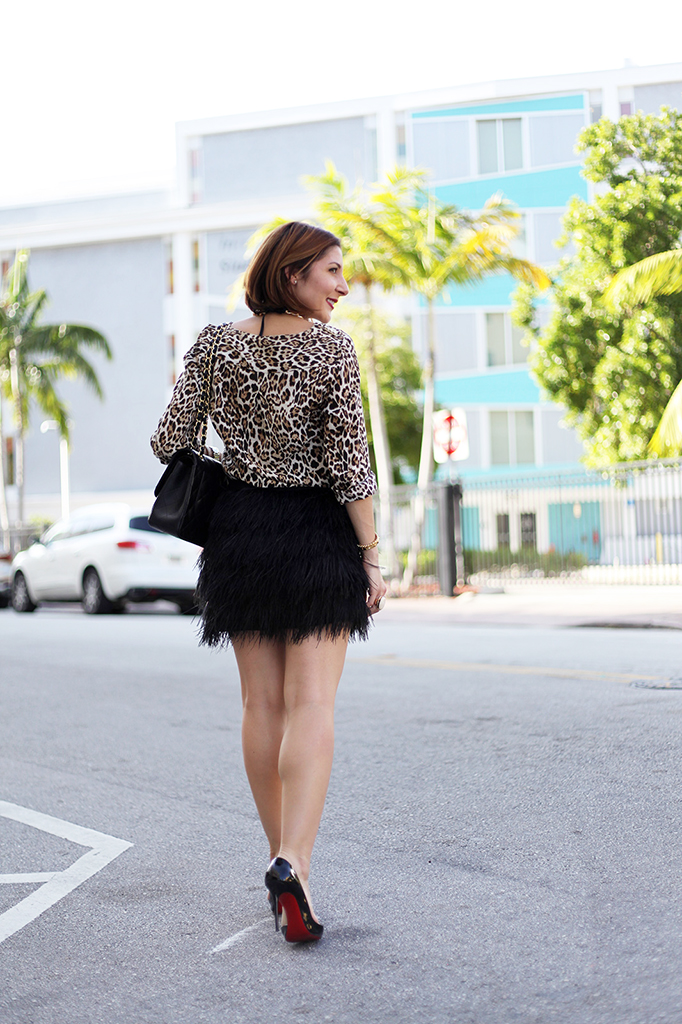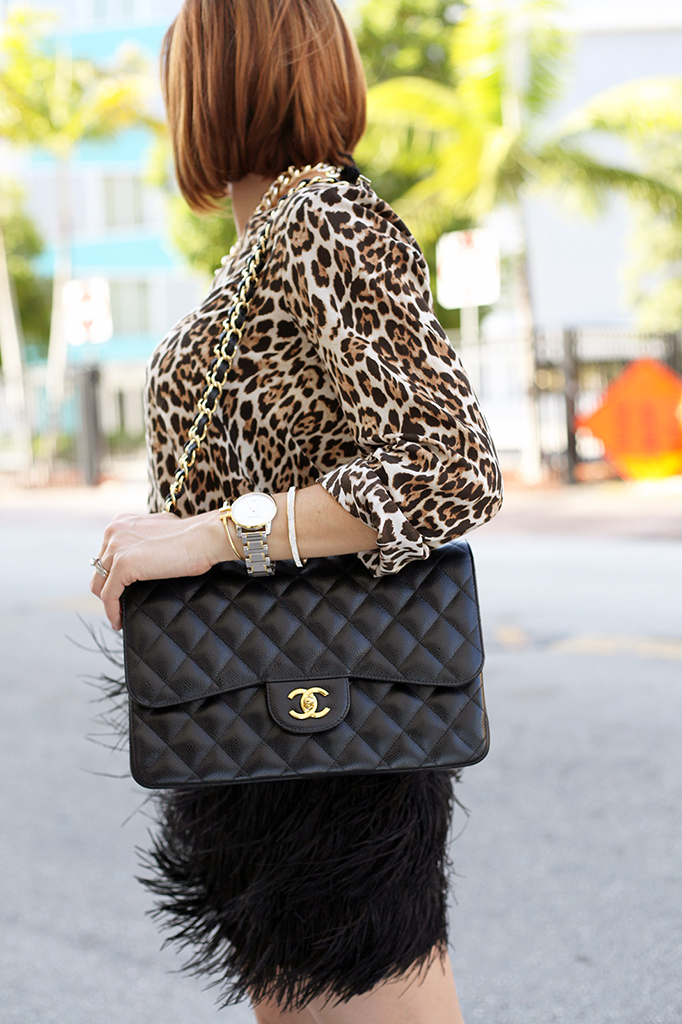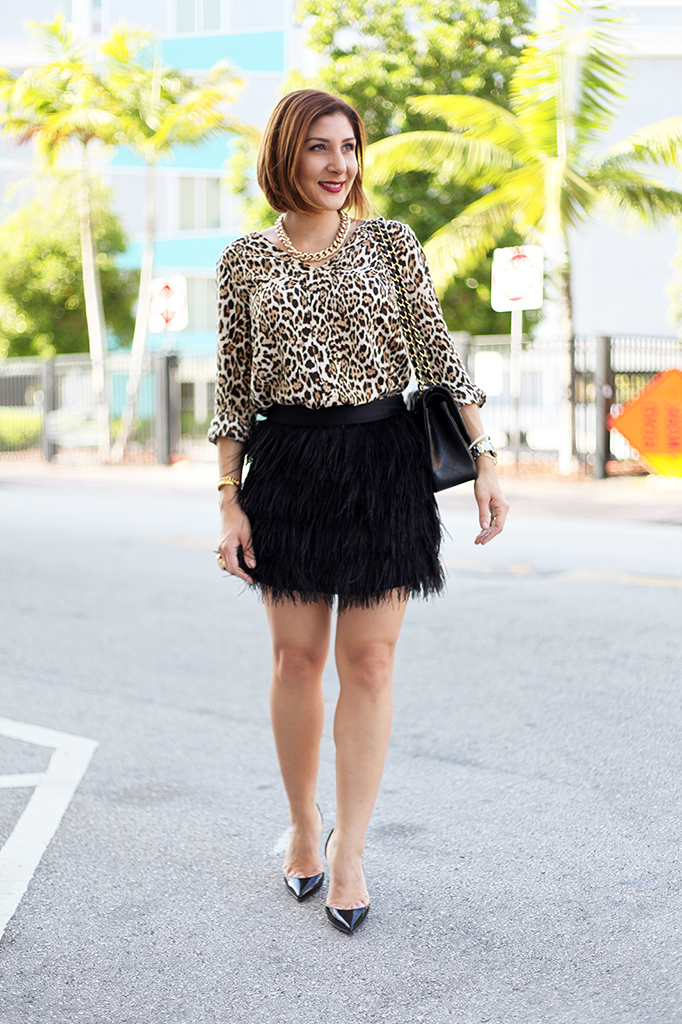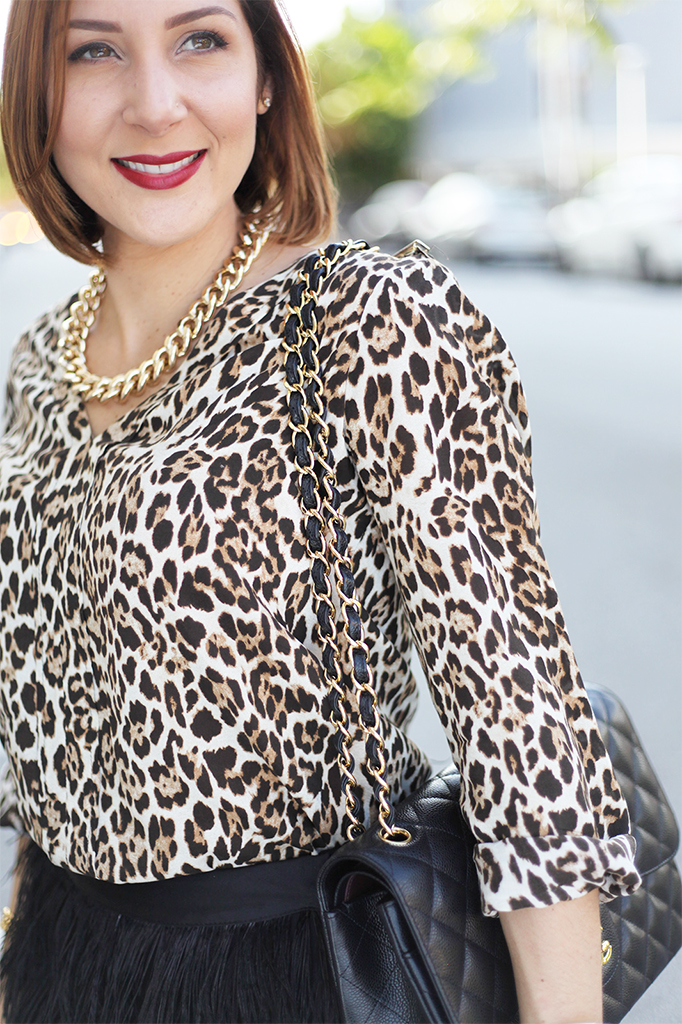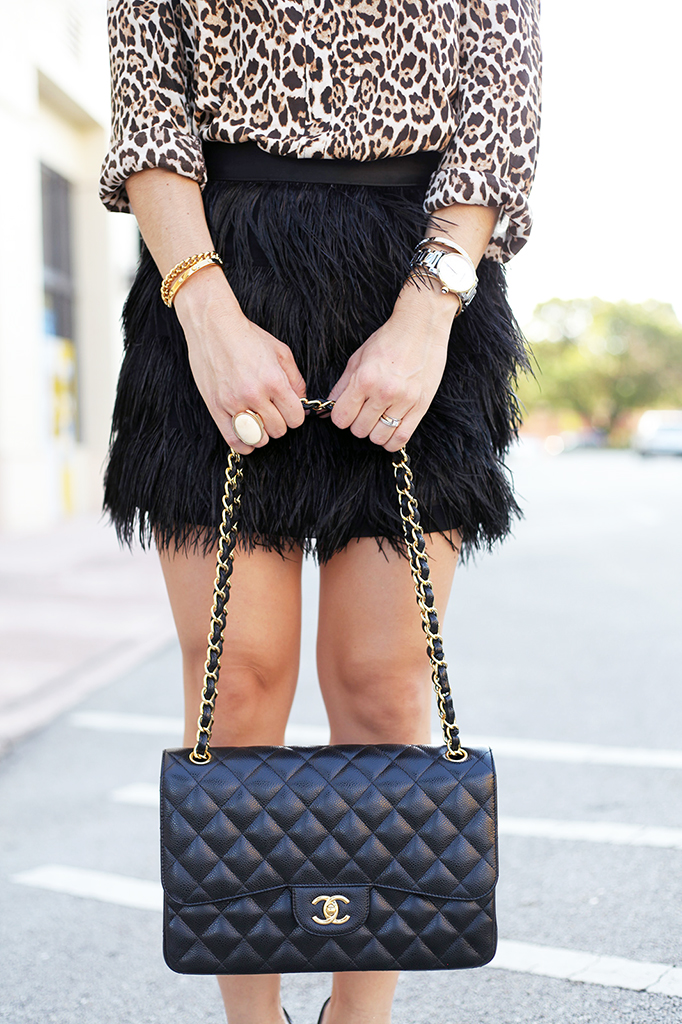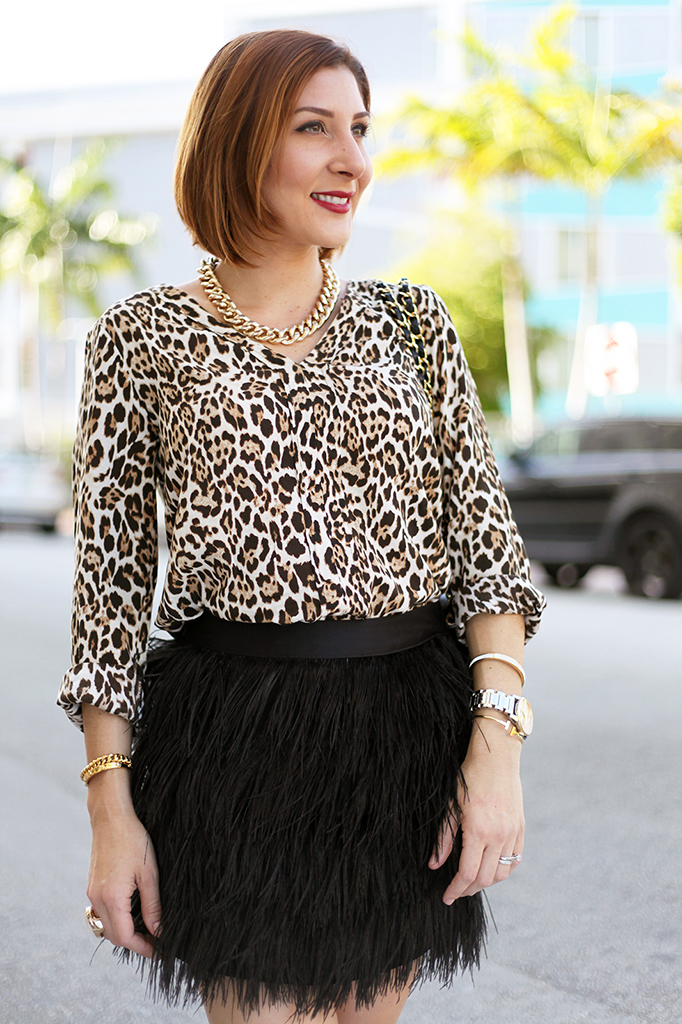 << SKIRT: Express | BLOUSE: Zara (similar) | WATCH: Montblanc | RING: Nordstrom (similar) | BRACELET: Henri Bendel (#1 & #2) & Tiffany & Co | HANDBAG: Chanel Classic | PUMPS: Christian Louboutin | LIPSTICK: Nars – Bahama | NAIL POLISH: Sally Hansen – Bare it all >>
I am sure you have all thought about the following oh-so-cliché phrase, "THIS YEAR FLEW BY!" But really, doesn't it feel like we celebrated New Years not to long ago? Well, this year has been on fast forward mode, #PAUSE button please. And as for this look, let's press the #PAUSE button again, because I don't want to stop wearing this feathery-gorgeousness of a skirt. This statement piece is one of my favorites because although not the traditional skirt, it can actually be styled in a variety of ways. So stay tuned for future posts because I will do just that. For now, all I can say is ENJOY the moment while it last because it goes by so fast and sometimes we don't even take advantage of it.

ENTUSIASMO DE PLUMAS: MINI FALDA + BLUSA ESTAMPADA
Estoy segura que todos han pensado en la siguiente frase "¡ESTE AÑO PASO VOLANDO!" Pero en realidad, ¿no se siente como si hubiéramos celebrado fin de año no hace mucho? Este año ha pasado como de modo rápido, por favor alguien oprima el botón de #PAUSA. Y en cuanto a este look, presionen el botón #PAUSA nuevamente, porque no quiero dejar de vestir esta preciosura de falda con plumas. Esta pieza es una de mis favoritas, porque aunque no es un estilo de falda tradicional, puede ser combinada en varias maneras. Así que estén atentos a los próximos post porque voy a hacer precisamente eso. Y por ahora, lo único que puedo decirles es que disfruten del momento mientras dure porque pasa muy rápido y algunas veces no lo aprovechamos.