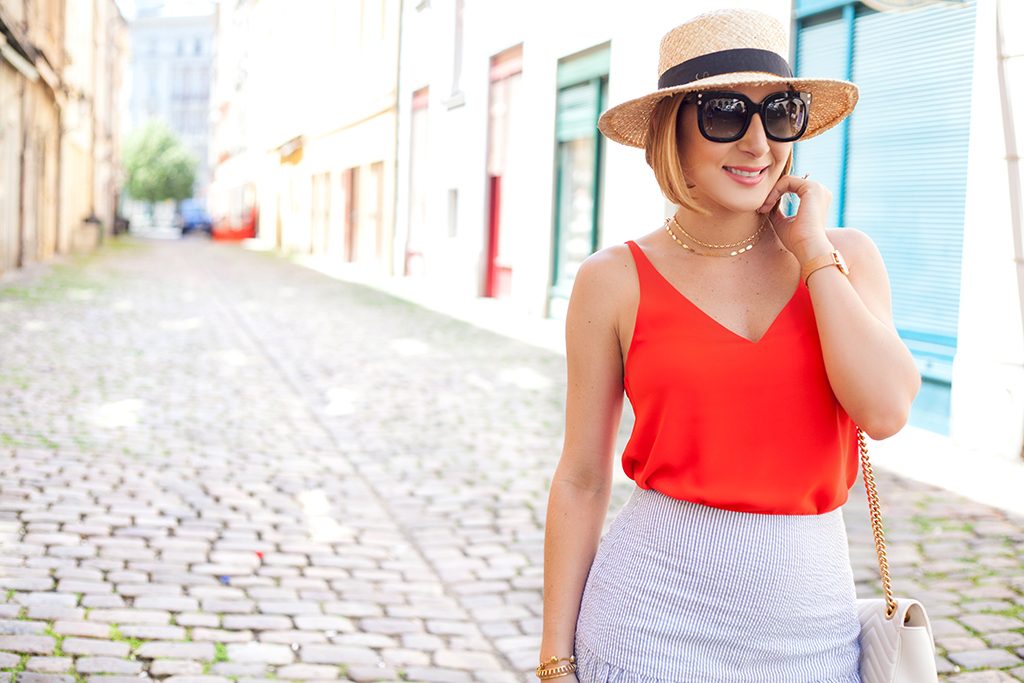 Picked this cute seersucker ruffle skirt for our first day in Prague. Paired it with my all-time favorite cami and boater hat for a chic look and weather-appropriate look. Miami Fashion Blogger


TOP: Nordstrom (less than $30!) || SKIRT: Bloomingdale's (on sale for $19! similar here if previous is sold out) || NECKLACE: BaubleBar || BRACELETS: BaubleBar (part of this set) and c/o Brosway Jewels || HANDBAG: Gucci (affordable option here on sale!) || HAT: Nordstrom (similar here) || SANDALS: Nordstrom (less than $30 here) || WATCH: c/o Daniel Wellington || LIPSTICK: Anastasia Beverly Hills – Dolce
[one_half]Hola from Punta Cana,
We arrived Sunday afternoon and honestly, this place is paradise! This resort is, well, pretty AMAZING and the beach is to die for! If you want to see it for yourself, or are thinking of visiting Punta Cana for your next holiday, make sure to take a peek at my Instagram Stories, where I am taking you with me pretty much everywhere 🙂
Now back to my original post, because obvi, another #TravelTuesday, calls for another travel post. After a few days of sightseeing Germany (see those posts here, here & here), we were ready for Prague, capital of the Czech Republic. It has been, in fact, compared to Paris because of its beauty and I can see why. I loved all the small cobbled stoned streets, the picturesque facades of the buildings, the cuisine and its old time charm. One of the first sights we visited was the Old Town Square. In this plaza, you can find anything and everything your heart desires. You can take a ride in an antique bright (or pastel) colored vehicle, or munch on the yummiest ice cream on a traditional rolled pastry called Trdelnik. In this same square, you can also find the third oldest astronomical clock (installed in 1410) which happens to also be the oldest one currently working. Another sight to not miss is Pařížská Avenue, which is where you will find the largest concentration of luxury shops in the city. In this street, you can find anything from Gucci to Cartier, Salvatore Ferrragamo to Agent Provocateur, all while lined with beautifully decorated Art Noveau residential buildings.
Later, we made our way to Charles' Bridge, which connected Prague Castle and the city's old town. It is now a pedestrian bridge where you can find local craftsmen selling their handmade items, musicians and even locals; all enjoying the pretty view of the Vltava River. You can go up its tower, named The Old Town Bridge Tower, and climb its 138 steps to the small but so-worth-it viewing gallery.
Another pretty amazing sight that is one not to miss, is the Dancing House, designed by American architect, Frank Gehry (who also designed the Walt Disney Concert Hall in Los Angeles and the BP Pedestrian Bridge in Millennium Park, Chicago). It is supposed to resemble Fred and Ginger, a pair of famous American dancers, from the 1940s.
After so much walking, it was time to eat! To be honest, it was hard to pick a place, not because there weren't any, but because there was an abundance of cute and very delectable places all around. We never repeated a place twice, because when you have so many options, why not try as many as you can. The cuisine and beer (as per the hubby) was fantastic. So basically, you can't go wrong.
I still have so much to share from our trip, so stay put!
[/one_half][one_half_last]Hola desde Punta Cana,
Llegamos el domingo por la tarde y honestamente, este lugar es ¡paraíso! El resort es increíble y la playa es para ¡morirse! Si desean verlo por sí mismos, o si están pensando en visitar Punta Cana para sus próximas vacaciones, asegúrense de echar un vistazo a mis Historias de Instagram, donde los estoy llevando conmigo casi a todas partes 🙂
Ahora, de regreso al propósito original de este post, porque obviamente, otro #MartesViajero significa otro post de nuestro viaje por Europa. Después de unos días de turismo por Alemania (vean esos posts aquí, aquí y aquí), estábamos listos para Praga, capital de la República Checa. De hecho, se ha comparado con París debido a su belleza y puedo ver por qué. Me encantaron todas las pequeñas calles empedradas, las pintorescas fachadas de los edificios, la gastronomía y su encanto. Uno de los primeros lugares que visitamos fue la Plaza de la Ciudad Vieja. En esta plaza, usted puede encontrar todo lo que su corazón desea. Puede tomar un paseo en un vehículo antiguo, o deleitarse con un el helado delicioso confeccionado en un pastel tradicional llamado Trdelnik. En esta misma plaza, también se puede encontrar el tercer reloj astronómico más antiguo (instalado en 1410), que pasa a ser también el más antiguo en funcionamiento. Otra vista que no se puede perder es la Avenida Pařížská, donde se encuentra la mayor concentración de tiendas de lujo de la ciudad. En esta calle, se puede ver tiendas desde Gucci a Cartier, Salvatore Ferrragamo y Agent Provocateur, todo alineado con edificios residenciales bellamente decorados en Art Noveau.
Más tarde, nos dirigimos al Puente de Carlos, que conectó en su tiempo, el Castillo de Praga con el casco antiguo de la ciudad. Ahora es un puente peatonal donde pueden encontrar artesanos locales vendiendo sus artículos hechos a mano, músicos e incluso praguenses; todos disfrutando de la bonita vista del río Vltava. Usted puede subir su torre, llamada la torre del puente de la ciudad vieja, y subir sus 138 pasos a la pequeña pero digna-de-ver vista.
Otro lugar que no debe perderse es Dancing House. Es un edificio diseñado por el arquitecto estadounidense Frank Gehry (quien también diseñó el Walt Disney Concert Hall en Los Ángeles y el BP Peaton Bridge en Millennium Park, Chicago). Se supone que se asemejan a Fred y Ginger, un par bailarines estadounidenses muy famosos de la década de 1940.
Después de tanto caminar, era hora ¡de comer! Y para ser honesta, era difícil elegir un lugar, no porque no había ninguno, pero porque había una abundancia de lugares lindos y muy deliciosos por doquier. Nunca repetimos un restaurante dos veces, porque cuando tienes tantas opciones, ¿por qué no probar todos los que puedas? La gastronomía tal como la cerveza (de acuerdo a mi esposo) era fantástica.
Todavía tengo mucho que compartir de nuestro viaje, así que ¡no se vayan lejos![/one_half_last]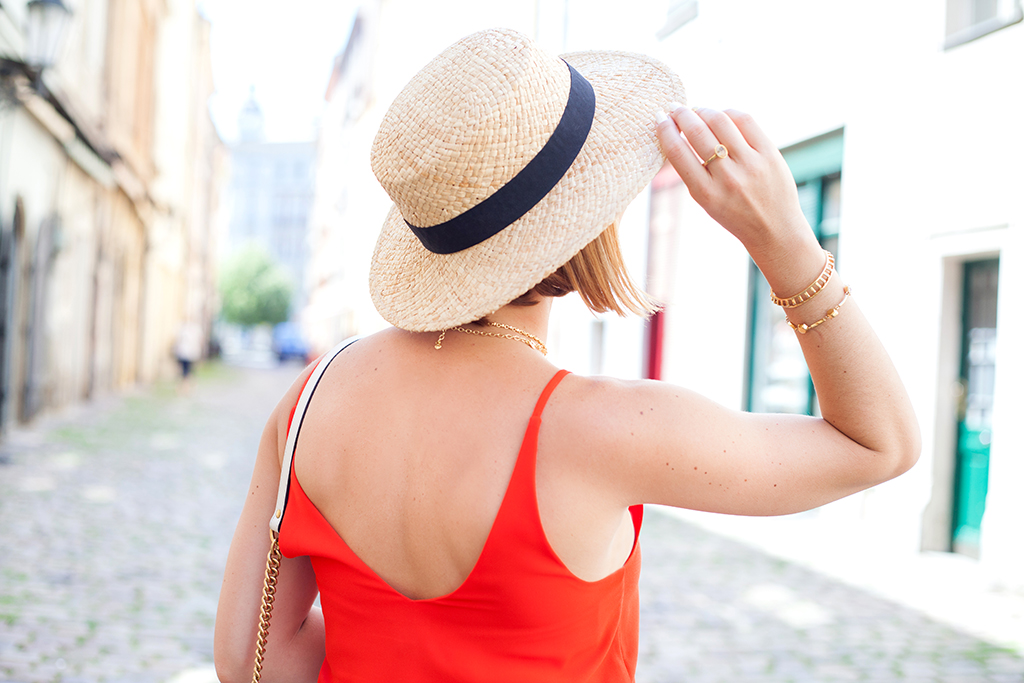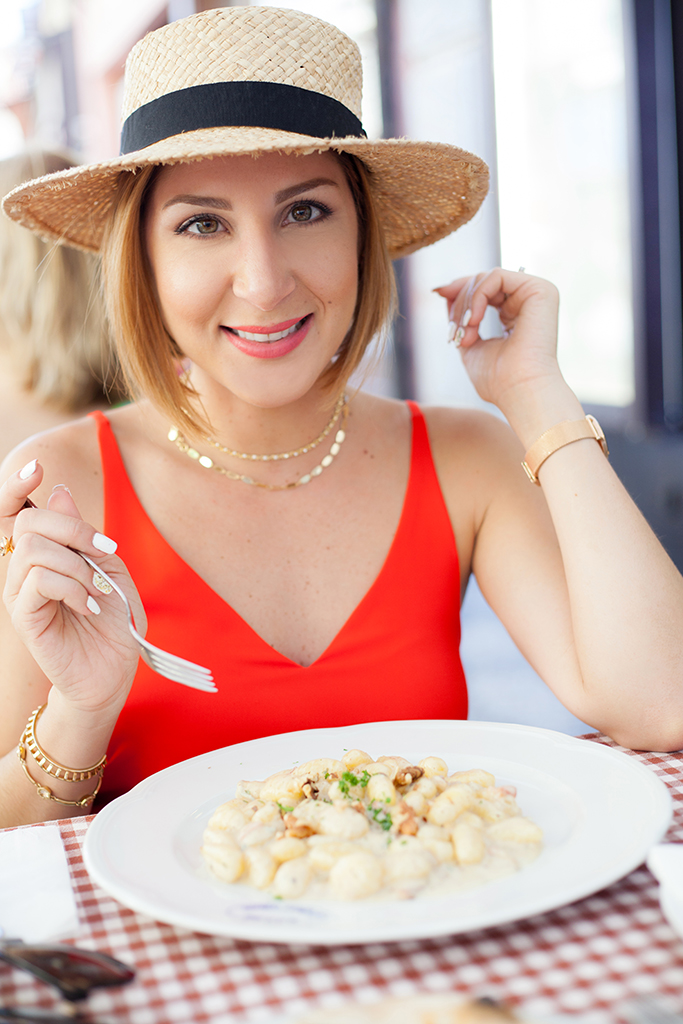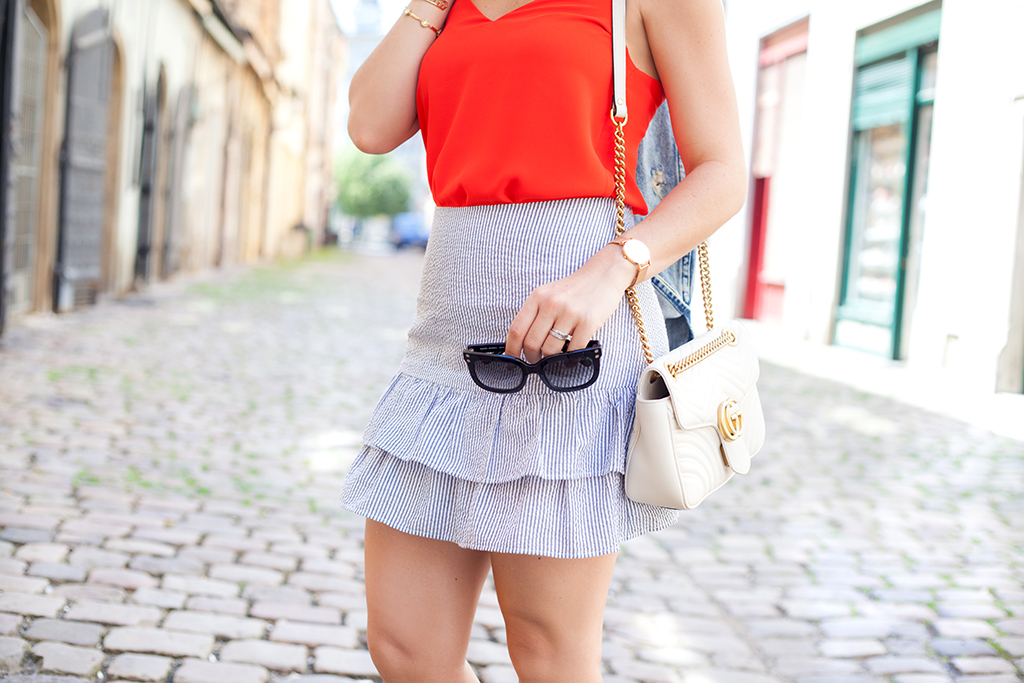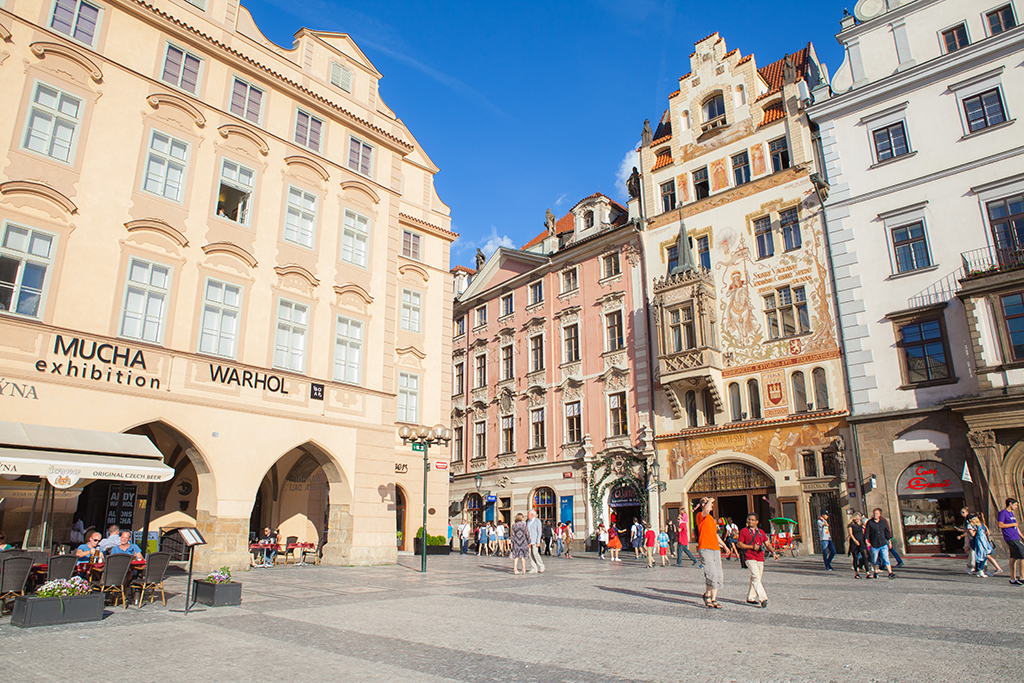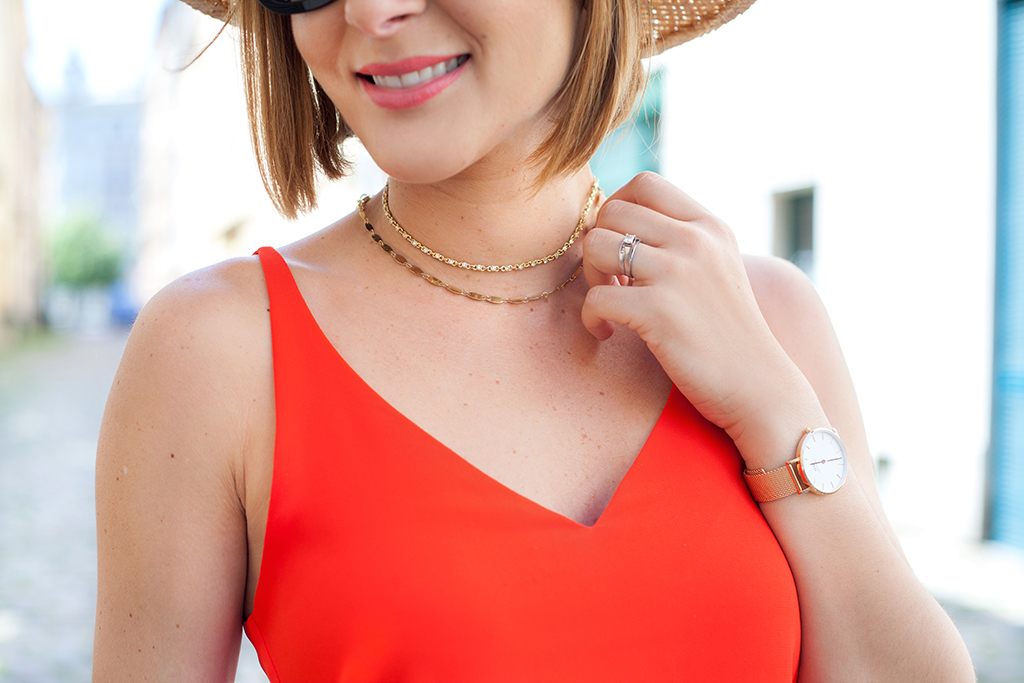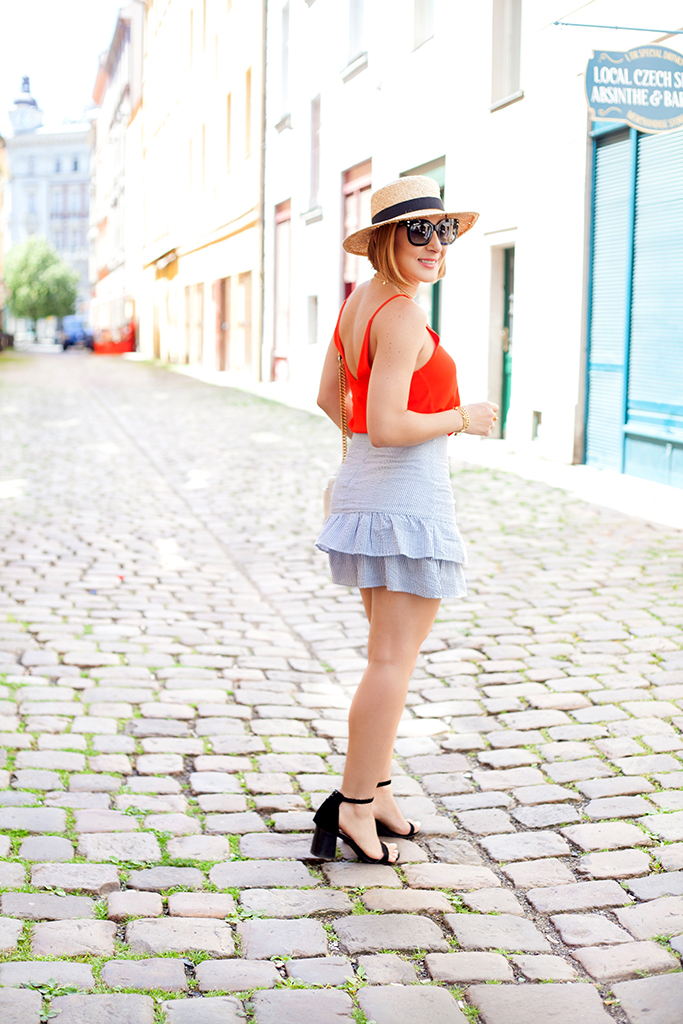 [one_half]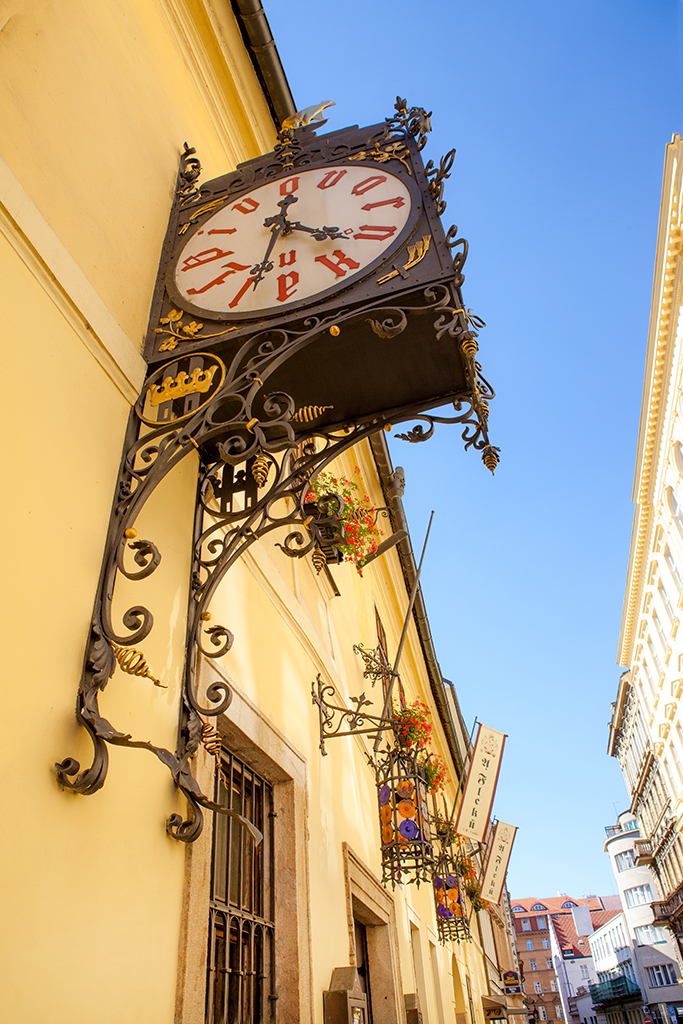 [/one_half][one_half_last]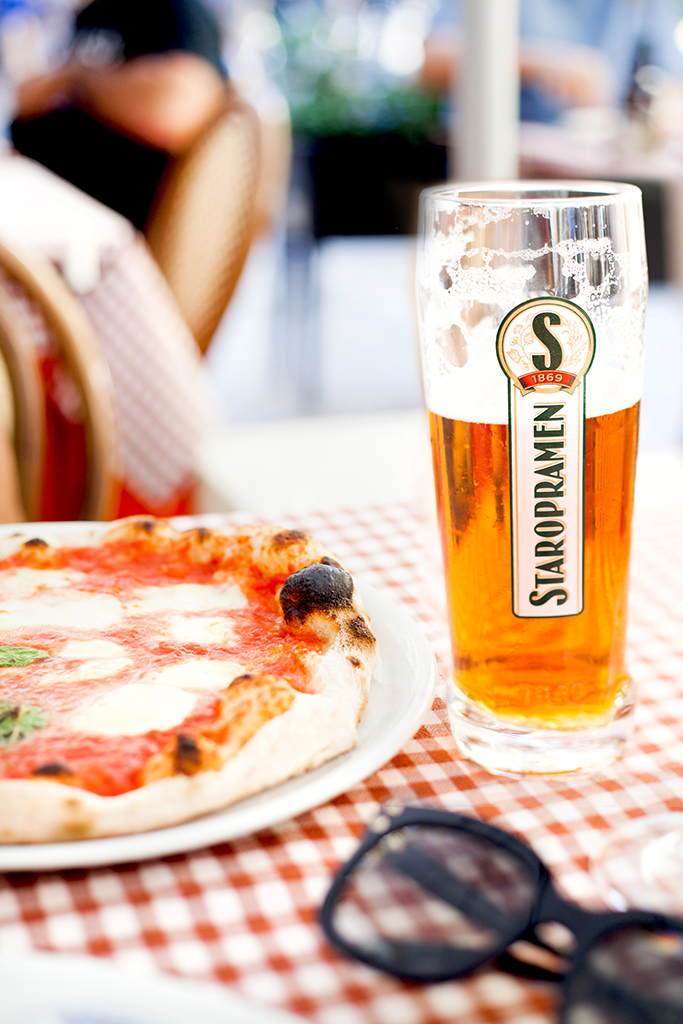 [/one_half_last]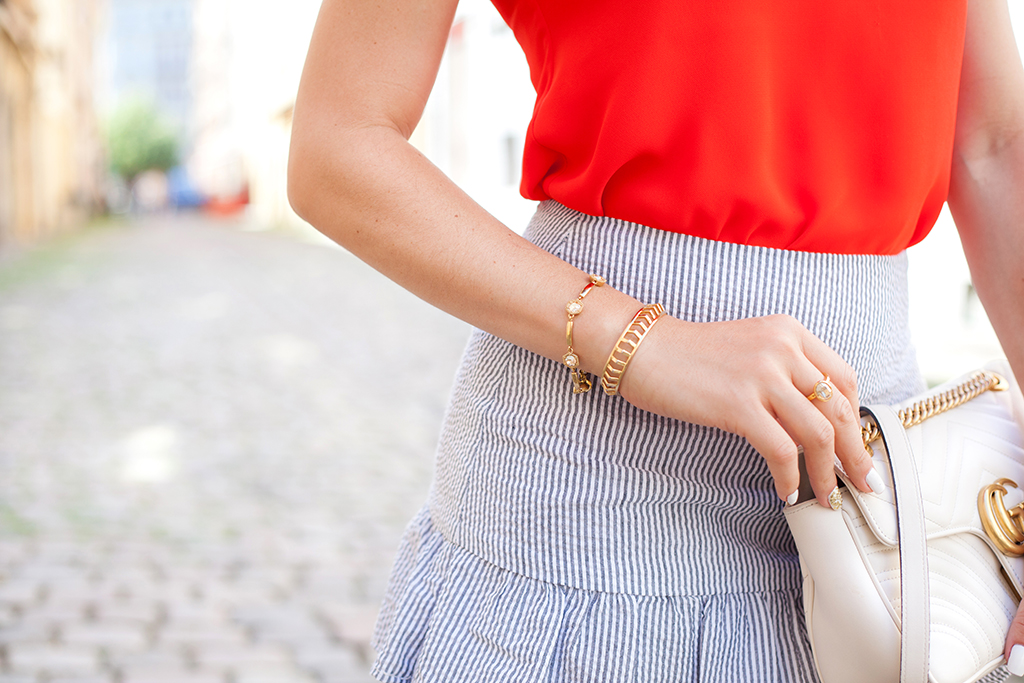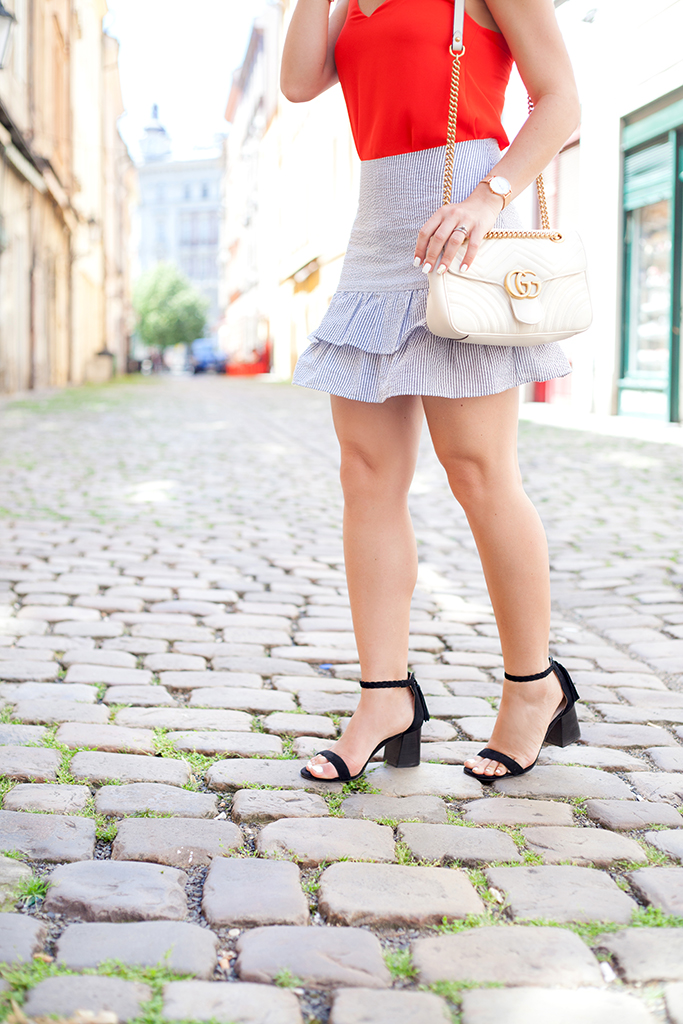 [one_half]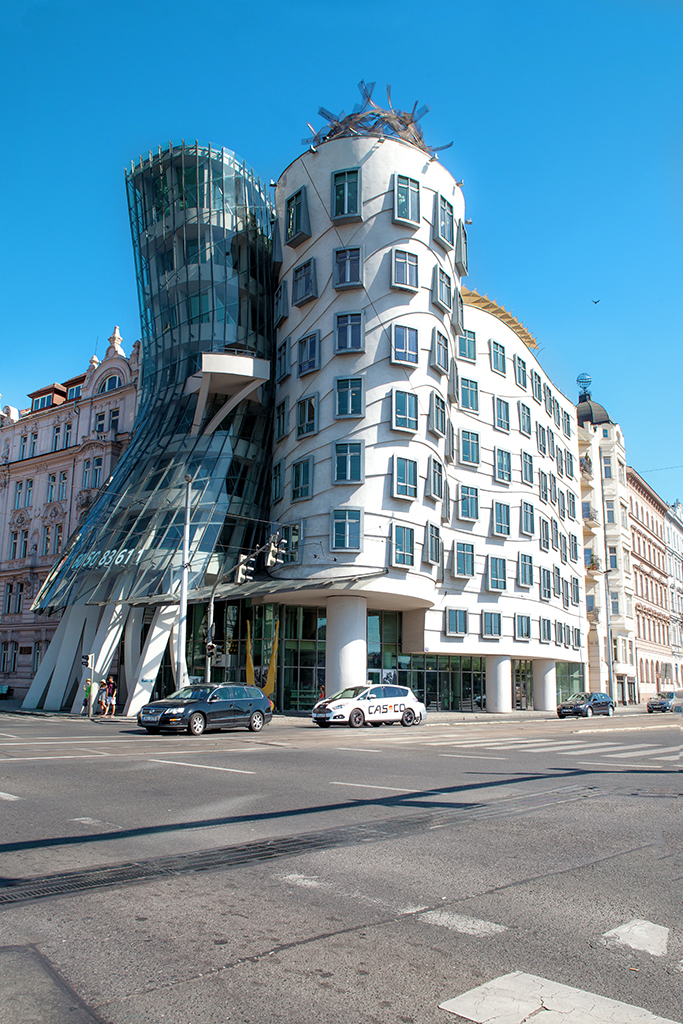 [/one_half][one_half_last]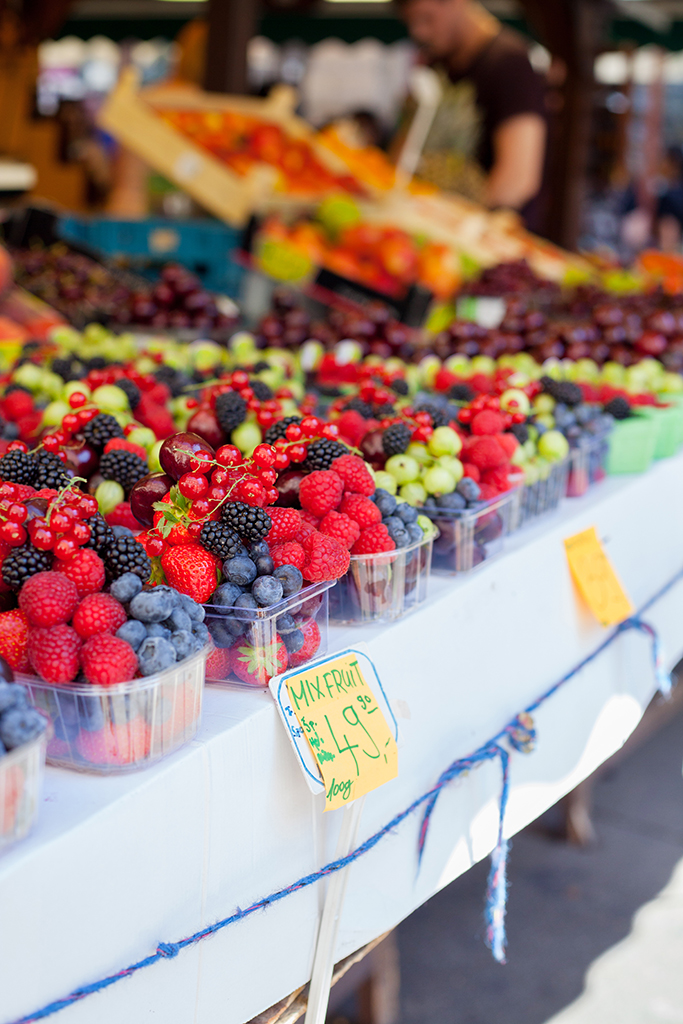 [/one_half_last]