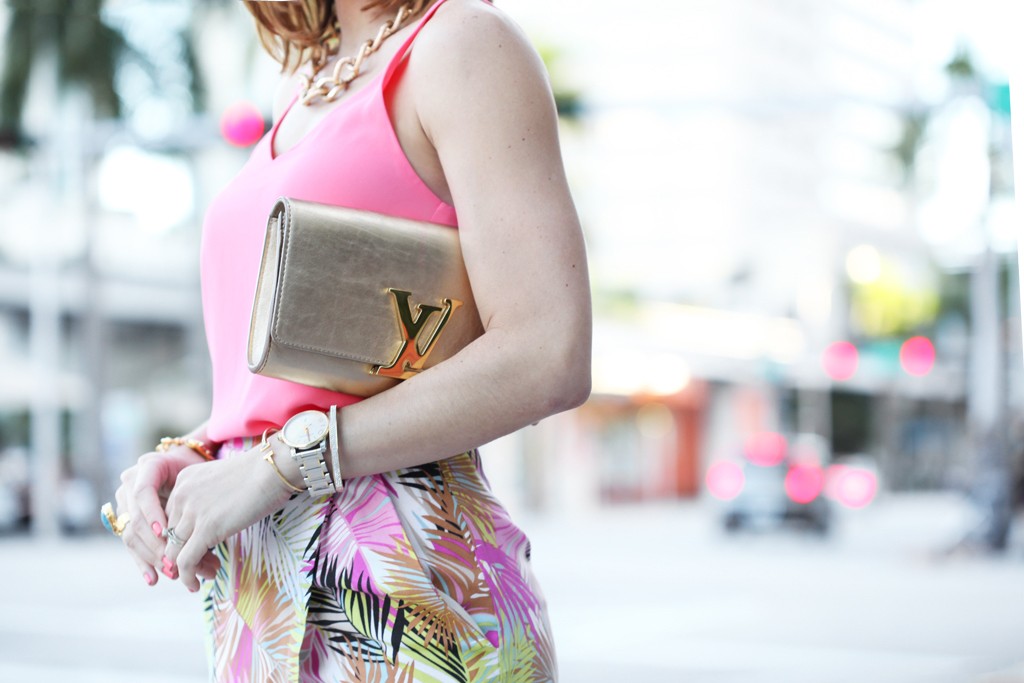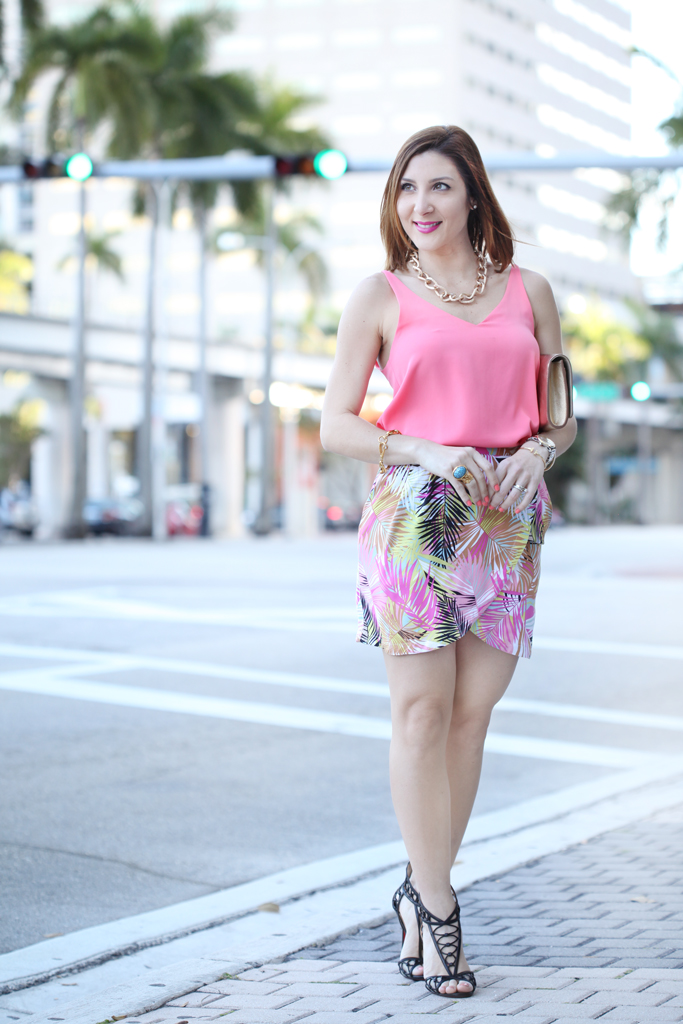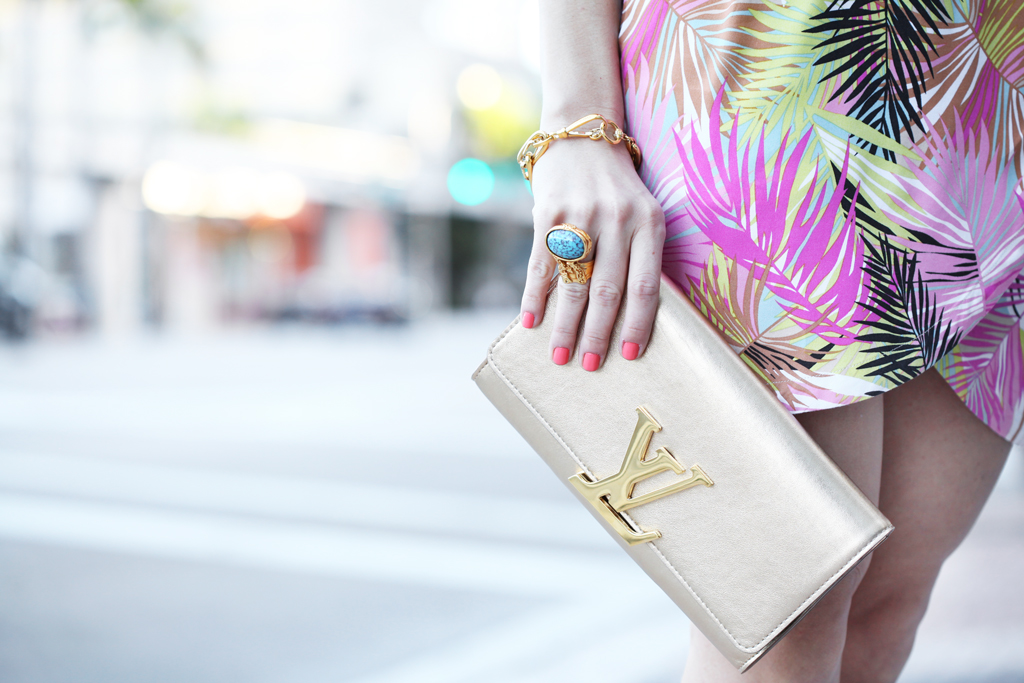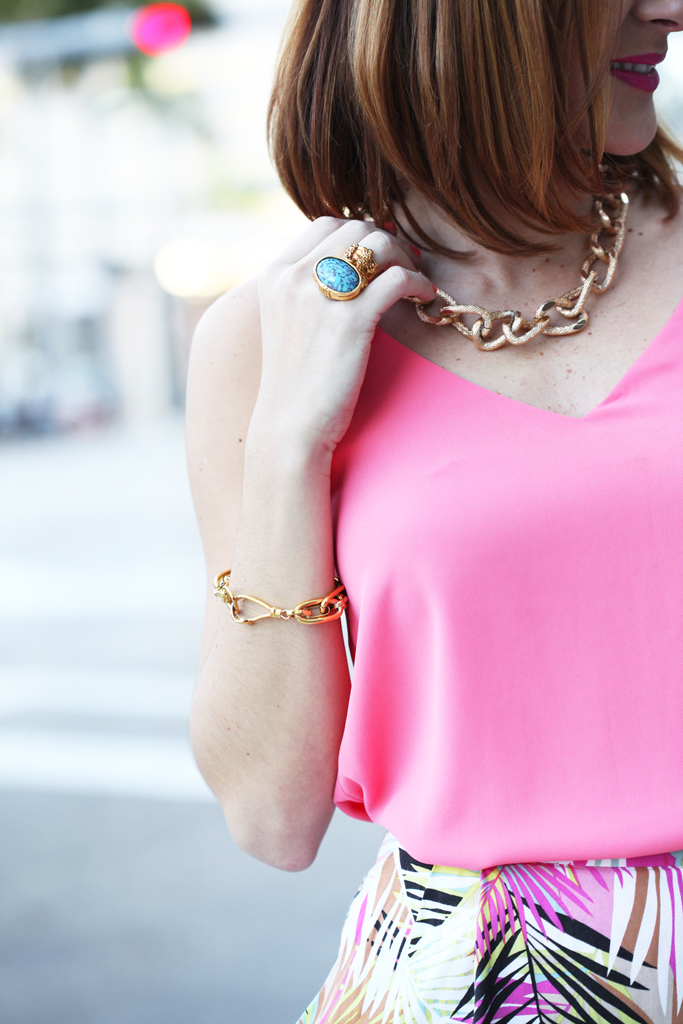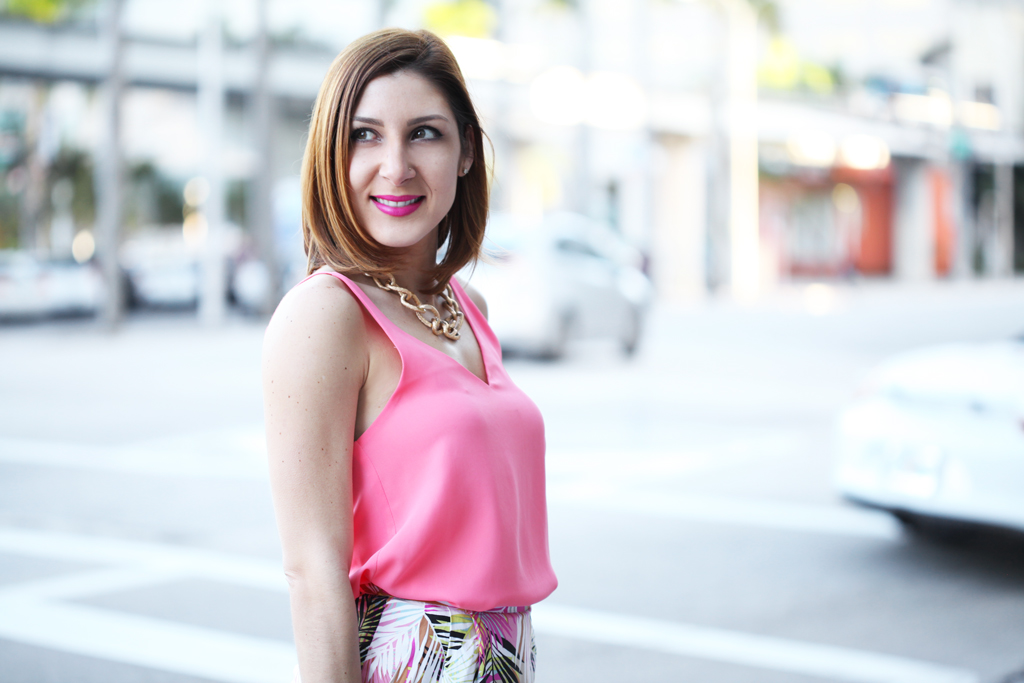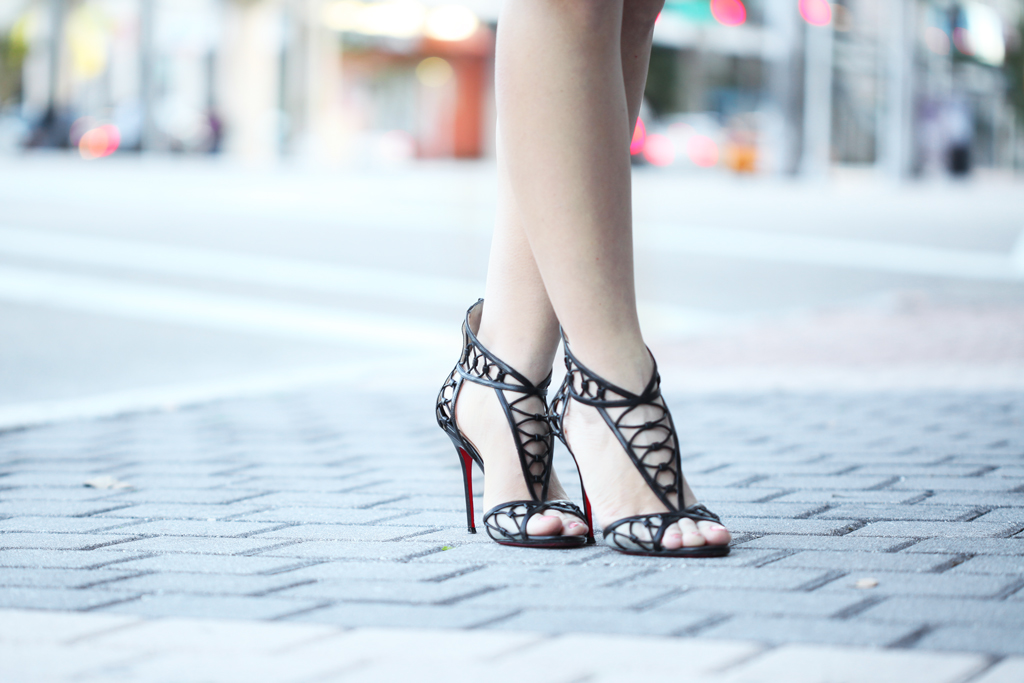 <<   TOP: Nordstrom (similar #1, similar #2)    |    SKIRT: H&M (similar #1, similar #2, similar #3)   |   HANDBAG: Louis Vuitton 'Louise' (similar, affordable option)    |    NECKLACE: Nordstrom (similar)  |   RING:  YSL 'Arty' (similar #1, similar #2, similar #3)    |   BRACELETS:  Henri Bendel (Rock Box Skinny Bangle & similar) and Tiffany & Co. 'T:Wire' (affordable option)    |    SANDALS: Christian Louboutin  (similar, affordable option)    |     WATCH: Montblanc 'TimeWalker' (affordable option)   |    NAIL POLISH: Opi 'Crawfishin For A Compliment'    |   LIPSTICK: Milani 'Sweet Nectar'    >>
Hello April! and remember it's April 1st, so don't let anyone fool you around 🙂 #YoureWelcome
Yes I know the tulip-shape skirt trend has been around for a while, and it could have possibly faded into the unknown world of fashion but what's a girl to do if she likes a specific piece so much? Here's a little incentive if you think you can't no longer wear that beautiful top you love or that colorful clutch you only wore once… well ladies if you like it, wear it! There's no better feeling that feeling yourself and if yourself feels confident and happy you should put on that piece without a doubt.
Ok now that the sermon is over, we can talk about one of my favorite pieces in this outfit. This tulip skirt with its very colorful palm print, stole my heart when I first saw it and every so often I stare at it in my closet like a kid who waits impatiently for those freshly-baked cookies. So when the Miami weather synchronized with the correct season, I couldn't wait to take it out for a fun date night in Downtown, Miami.
What is that one piece you love but think no longer is in trend? Share below…

LLUVIAS DE ABRIL ATRAEN TULIPANES: FALDA DE PALMERAS + BOLSO DE MANO METÁLICO
¡Hola Abril!  hoy es el 1ro de abril, así que no dejes que nadie te tome como inocente 🙂 #PorNada
¡Sí! sé que la tendencia de la falda con forma tulipán ha existido durante un tiempo, y que, posiblemente, podría haberse desaparecido en el desconocido mundo de la moda, pero ¿qué puede hacer una chica si tanto le gusta una específica pieza en su armario? Aquí tiene un pequeño estímulo si piensa que ya no puede usar esa hermosa blusa cual ama o la bolsa de mano que sólo usó una vez…  bueno chicas ¡si les gusta porque no lo visten?! No hay mejor sensación que sentirse bien, y si se siente cómoda, segura de sí misma y feliz entonces debería vestir esa pieza sin lugar a dudas.
Ok, ahora que el sermón ha terminado, podemos hablar de una de mis piezas favoritas en este look. Esta falda de forma tulipán, con su colorido estampado de palmeras, me robó el corazón cuando la vi por primera vez y de vez en cuando la miro en mi armario como un niño que espera ansiosamente por las galletas recién horneadas. Así que cuando el clima de Miami se sincronizo con la temporada correcta, no pude esperar de usarla para una noche de diversión en el centro de Miami.
¿Tiene una pieza que ama, pero piensa que ya no está de moda? Comparte a continuación…