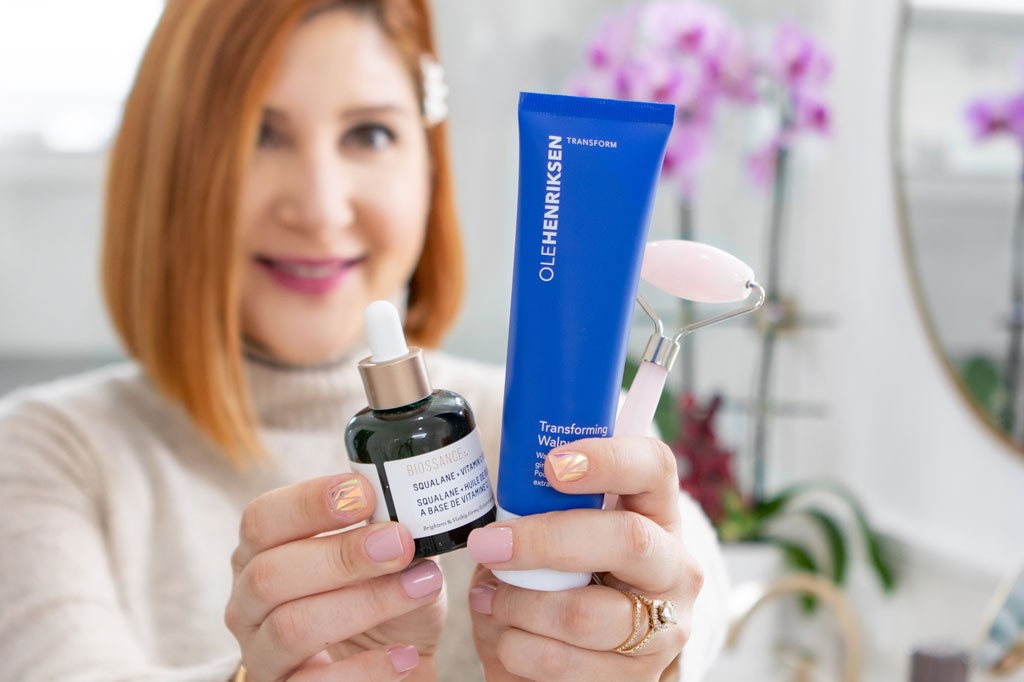 Hi loves and Happy New Year!
This post is my first in two different ways. It's the first of 2020 and the first as a mom of #2under2. And let me say that finding a balance between being a full-time mom, wife and content creator has been quite the challenge; so, bear with me while I attempt to figure it all out.
Something that I do have figured out though is my new skincare routine. Before Mila's arrival I decided to switch things up a bit. What do I mean by switching up? I mean changing most of the skincare products I used. Since I was still pregnant when I decided to do this, I took extra caution on the new products I decided on. I avoided things like retinol, parabens, phthalates, certain acids, DEA, formaldehyde and a few other ingredients. If you are expecting, take a look at this list of all the ingredients you should avoid using.
¡Hola amores y feliz año nuevo!
Este post es el primero de dos maneras diferentes. Es el primero del 2020 y el primero como madre de dos pequeñines. Y permítanme decir qué encontrar un equilibrio entre ser madre tiempo completo, esposa y bloguer ha sido todo un desafío; así que tengan paciencia mientras intento encontrar un balance.
Sin embargo, algo que sí tiene equilibrio es mi nueva rutina de cuidado de la piel. Antes de la llegada de Mila, decidí cambiar un poco las cosas. ¿Qué quiero decir con cambiar? Me refiero a cambiar la mayoría de los productos para el cuidado de la piel que utilizaba. Como todavía estaba embarazada cuando decidí hacer esto, tomé precauciones adicionales con los nuevos productos. Evité cosas como el retinol, parabenos, ciertos ácidos, formaldehído y algunos otros ingredientes. Si alguna de ustedes está embarazada, echen un vistazo a esta lista de todos los ingredientes que deben evitar.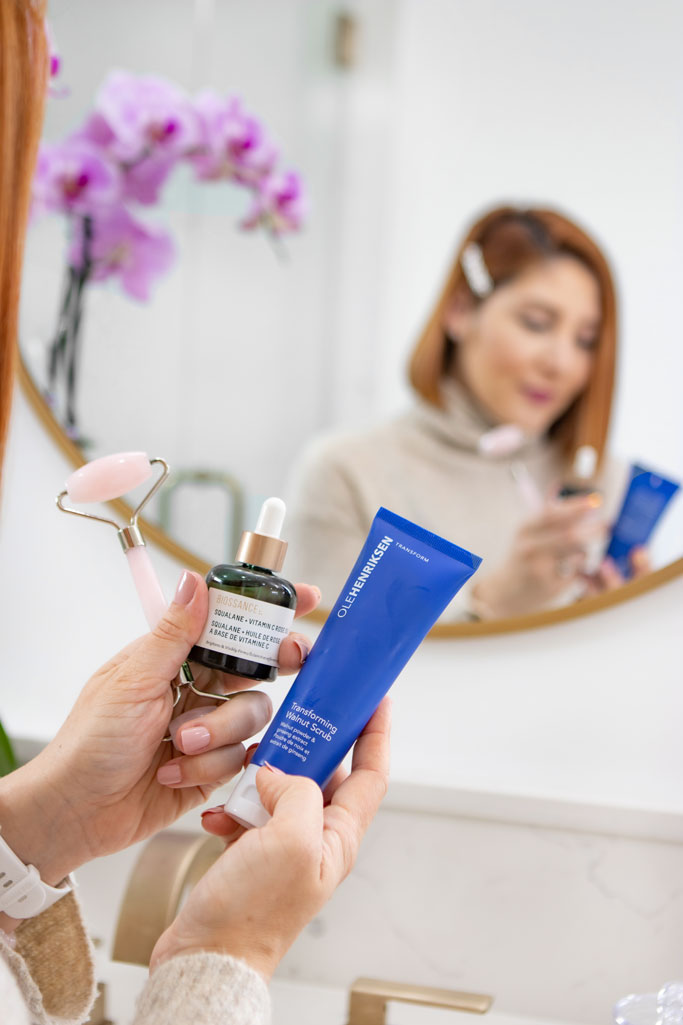 What is clean skincare?
First, do you know what is the difference between clean beauty and natural beauty? Clean refers to products that are free of toxic and potentially harmful ingredients, can be natural or synthetic, are eco-friendly, sustainable and cruelty-free. Natural refers to the purity of ingredients that are found in nature. Keep in mind, natural ingredients can be harmful. Think of poison ivy. It is found in nature, therefore it is 'natural' however, it is harmful if you rub it all over your skin.
¿Que es 'clean skincare' (o productos de cuidado de la piel limpios)
Primero, ¿saben cuál es la diferencia entre 'clean beauty' (o belleza limpia) y 'natural beauty' (belleza natural)? 'Clean' se refiere a productos que están libres de ingredientes tóxicos y potencialmente dañinos, pueden ser naturales o sintéticos, son ecológicos, sostenibles y libres de crueldad. 'Natural' se refiere a la pureza de los ingredientes que se encuentran en la naturaleza. Tengan en cuenta que los ingredientes naturales pueden ser dañinos. Piensen en la hiedra venenosa. Se encuentra en la naturaleza, por lo tanto, es 'natural', sin embargo, es dañina si la frotas sobre tu piel.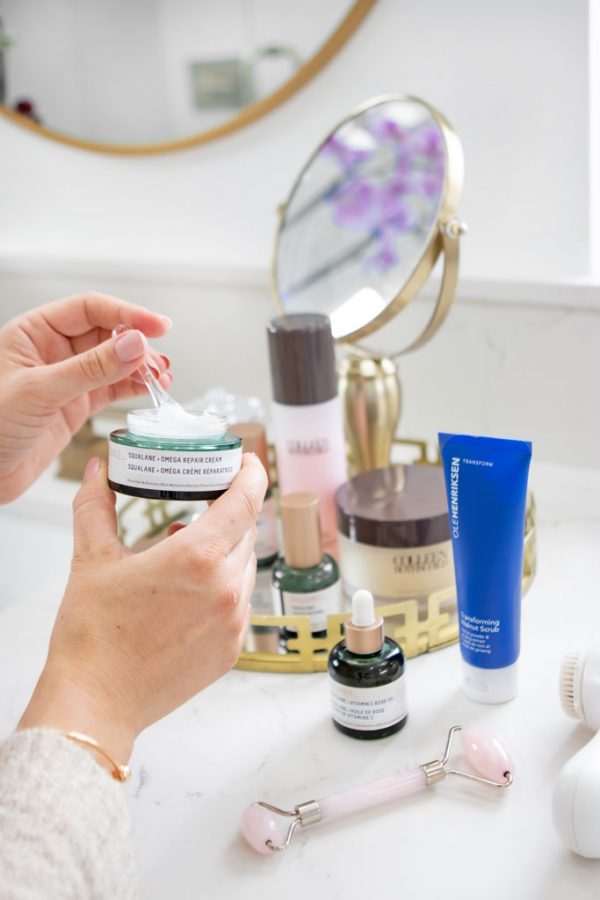 Most of the new clean products I decided on are from Biossance. I first heard about this brand from an old time fave blogger, Wendy's Lookbook and then again in a Sephora email where it was featured as one of the best nontoxic, sustainable and effective award-wining beauty brands in the market. I did more research and loved everything I came across, thus I decided to use some of my Sephora points in a few sample-sized products. The rest is history as I took advantage of the holiday sales to replenish my stash in full sized items. Right now Biossance is having a special where you can get a FREE traveled-sized duo with orders over $50 with code MYSTERY.
The products I narrowed it down to
Here are the products I narrowed it down to. A few are old favorites (especially from Colleen Rothschild, which by the way is having an awesome sale now: 25% off sitewide with code 6YEARS) that I can't part ways with just yet (marked with *):
La mayoría de los nuevos productos 'clean' que elegí para mi nueva rutina son de Biossance. Escuché por primera vez sobre esta marca de una de mis bloguers favoritas, Wendy's Lookbook, y luego nuevamente en un correo electrónico de Sephora, donde destacaron esta marca como una de las mejores de belleza en el mercado. No contiene productos tóxicos, es sostenible (referente al medio ambiente) y efectiva. Investigué más y me encantó todo lo que encontré, así que decidí usar algunos de mis puntos acumulados en Sephora y elegí varios productos de tamaño de muestra. El resto es historia, ya que gusto el resultado y aproveché las ventas navideñas para reponer todos esos mismos productos en tamaño tamaño regular. En este momento, Biossance está teniendo un especial donde puedes obtener un dos muestras GRATUITAS con pedidos de más de $50 con el código MYSTERY.
Los productos que elegí
Aquí están los productos que elegí. Algunos de ellos los uso hace años (especialmente de Colleen Rothschild, que por cierto está teniendo una venta increíble ahora: 25% de descuento en todo con el código 6YEARS) y aún no puedo separarme de ellos (marcados con *):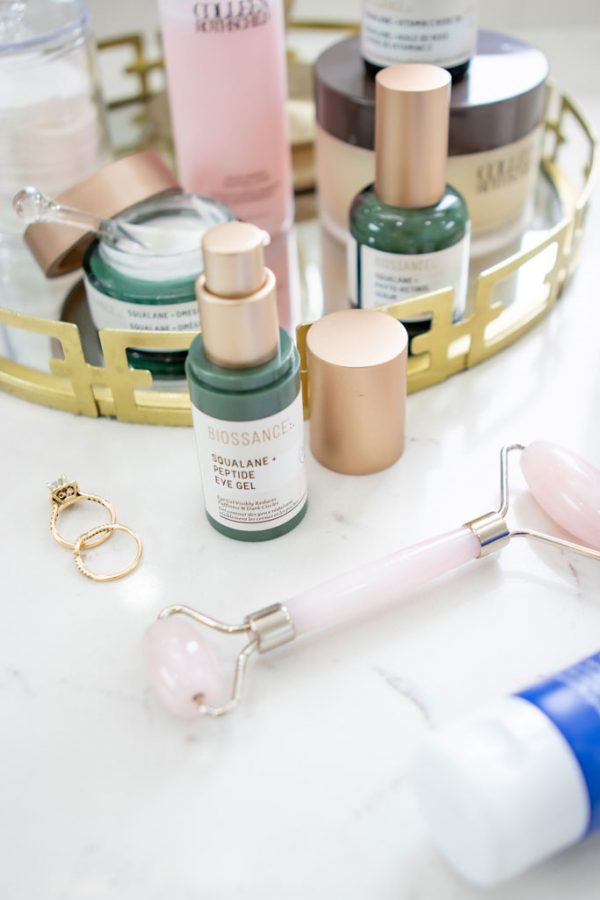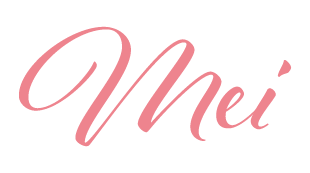 ---
PIN FOR LATER