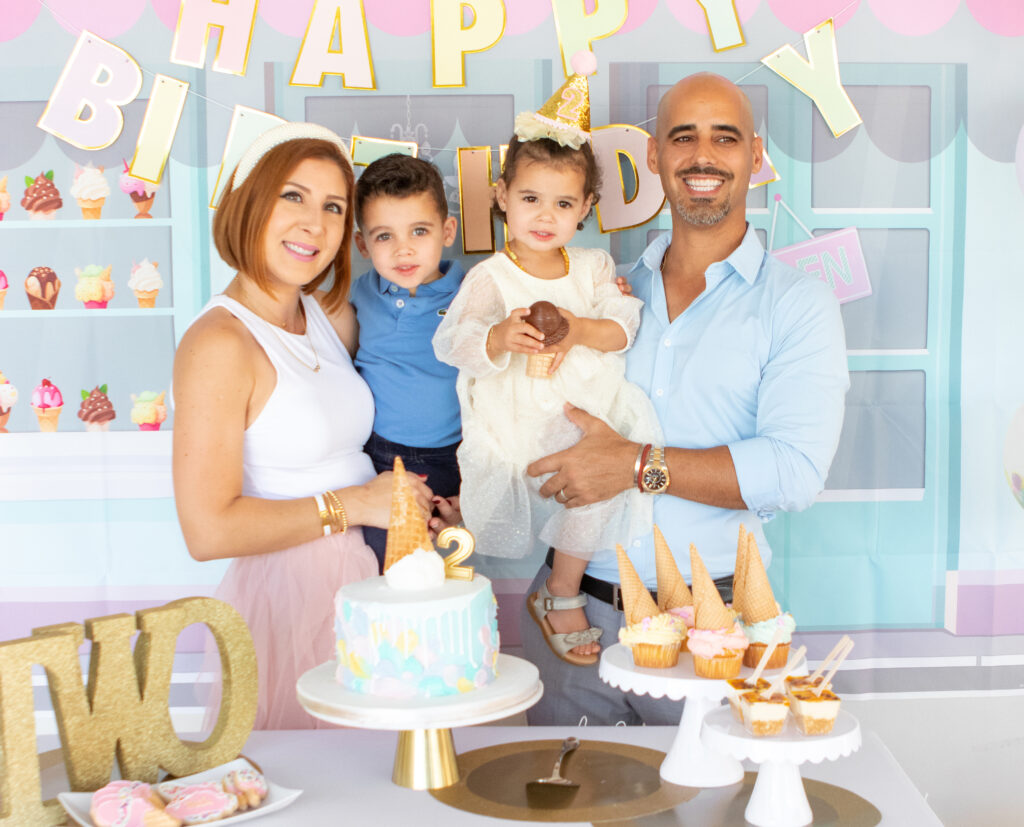 I can't believe this little doll is already 2 years old! I remember like it was yesterday the sleepless nights where I had to wake up every 3 hours to feed her, her first smile and the time she took her first step. These past 3 years have been very challenging. Motherhood is a non-stop race. What I have learned though, is to take care of yourself mentally and physically so that you can have the stamina to stay in the race.
Keep at it mama, you are doing a great job! You are the best mom for your little one, don't forget that.
The ice cream parlor idea came one day, when I saw the joy in her eyes while enjoying a delicious chocolate scoop at our fave ice cream parlor, Häagen-Dazs.
So without any more preamble, here goes all the party décor for my little Mila.
¡No puedo creer que esta muñequita ya tenga 2 años! Recuerdo como si fuera ayer las noches de desvelo donde tenía que despertarme cada 3 horas para darle de comer, su primera sonrisa y el momento en que dio su primer paso. Estos últimos 3 años han sido muy desafiantes. La maternidad es una carrera que no para. Sin embargo, lo que he aprendido es a cuidarse mental y físicamente para que puedas tener la resistencia necesaria para permanecer en la carrera.
¡Sigue así mamá, estás haciendo un gran trabajo! Eres la mejor mamá para tu pequeño, no lo olvides.
La idea de la heladería surgió un día, cuando vi la alegría en sus ojos mientras disfrutaba de una deliciosa bola de chocolate en nuestra heladería favorita, Häagen-Dazs.
Así que, sin más preámbulos, aquí va toda la decoración de la fiesta para mi pequeña Mila.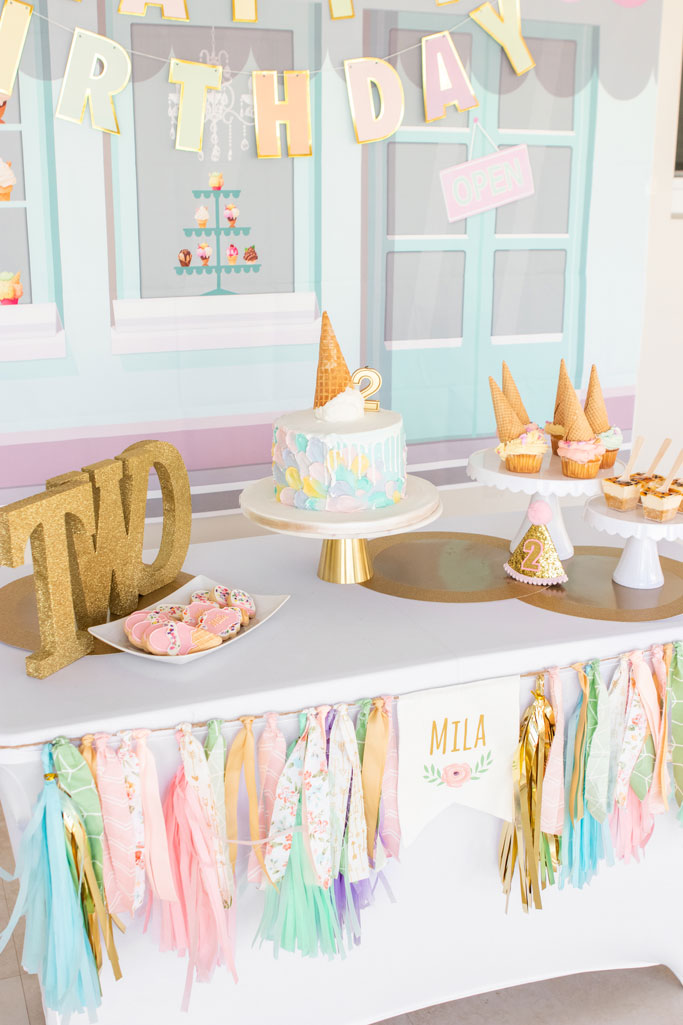 Check out our other birthday parties here.
Echa un vistazo a nuestras otras fiestas de cumpleaños aquí.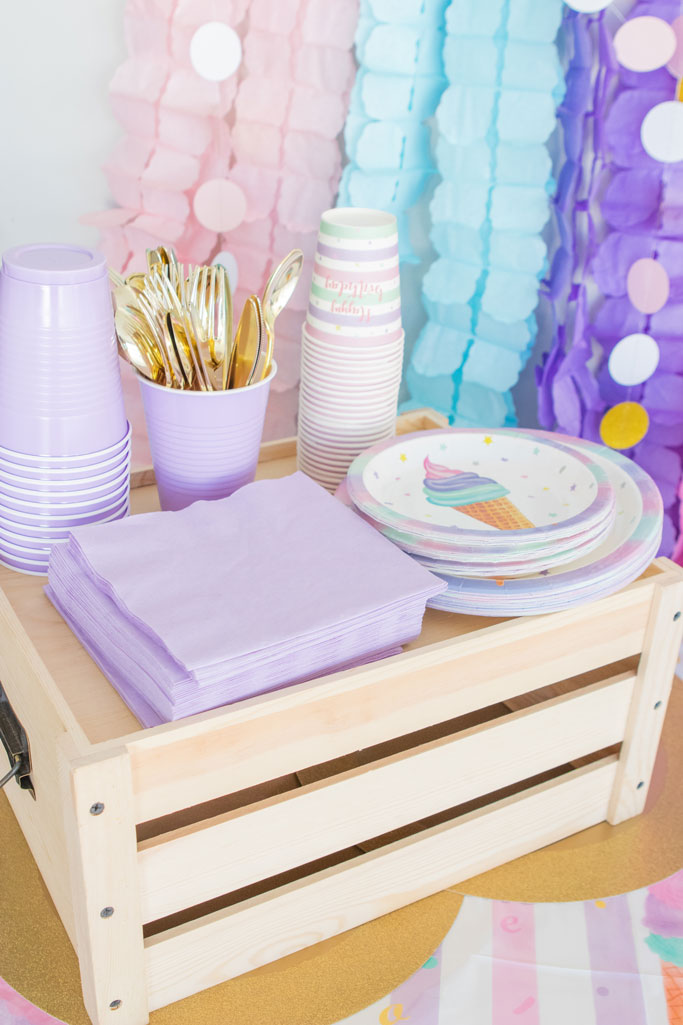 Cookies: @little_lilis | Cake: @eddascakedesign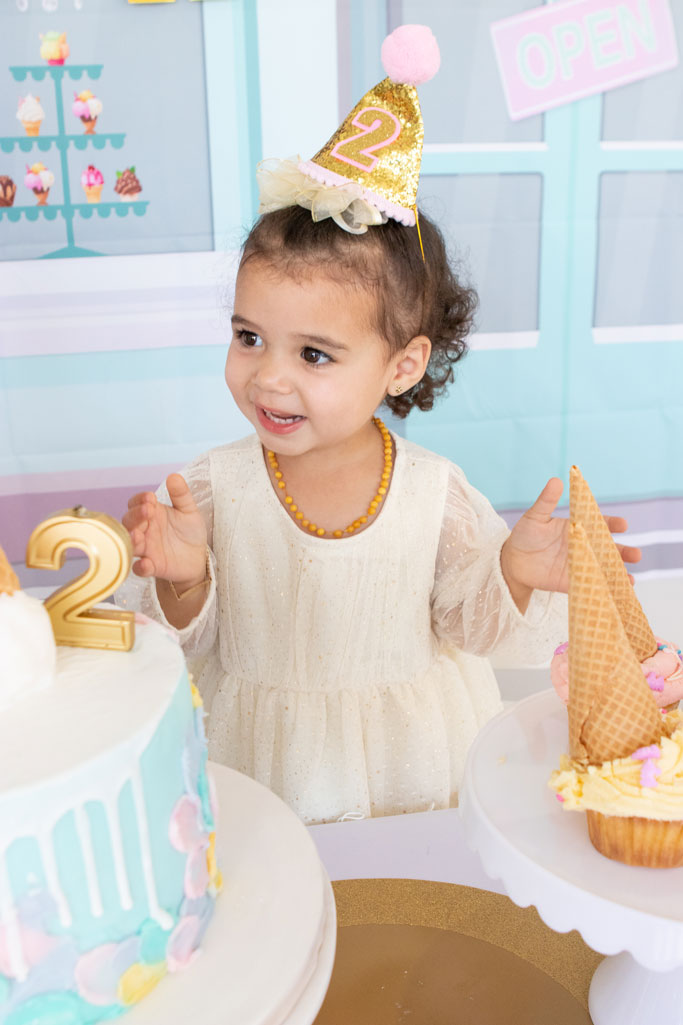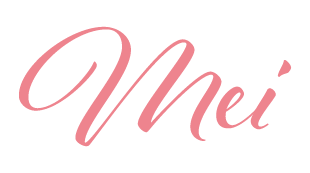 ---
Pin for later