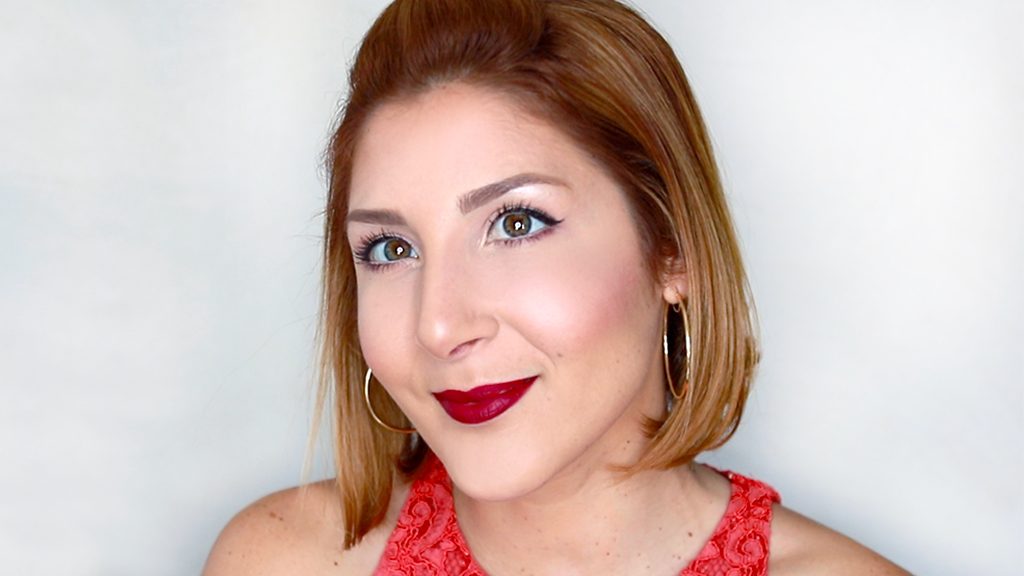 Having a set of great quality eye brushes is a must! And the Sigma Eye Brush set is a total steal compared to buying them separately. Miami Fashion Blogger. Makeup Tutorial: Fall Look With Too Faced Sweet Peach Palette & Sigma Copper Eye Brush Set 10/26.


[one_half]
Hi loves!
After some technical difficulties, I am finally able to share this video where I am featuring some of my new Ultimate Copper Eye Brush set from Sigma Beauty (which makes for the perfect Mother's Day gift). This set includes 13 eye brushes for applying, blending, lining, shading, concealing and highlighting. In the past, I have shared that I love Sigma brushes (here and here) and quite honestly, may have more than what I really need, but not only are these brushes made of great quality but the price point will definitely not break the bank. The individual value for this set is $218 but you can get it for only $152, which is a savings of 30%.
Another product I am using in this video (and loving) is the Too Faced Sweet Peach palette. The shades are beautiful for fall, the color payoff is great and they blend perfectly and effortlessly.
Hope you enjoy the video and let me know your comments below.
[/one_half][one_half_last]
Hola amores,
Después de algunas dificultades técnicas, finalmente puedo compartir este video en el que incluyo algunos de mis nuevas brochas del conjunto Ultimate Copper Eye Brush Set de Sigma Beauty. Este conjunto incluye 13 brochas para todo uso como aplicar, mezclar, difuminar, ocultar y resaltar. En el pasado, he compartido que amo las brochas de Sigma (aquí y aquí) y honestamente puedo tener más de lo que realmente necesito, pero no solo son brochas de alta calidad, sino que son súper asequibles comparadas con otras de la misma calidad. El costo de este conjunto es de $152, pero si desean adquirir las brochas por separado, el valor es de $218 (esto es un ahorro del 30%).
Otro producto que estoy usando en este video (y amo) es la paleta de sombras Sweet Peach de Too Faced. Los tonos son hermosos para el otoño, duraderos y se combinan perfectamente y sin esfuerzo.
Espero que disfruten del video y déjenme saber sus comentarios a continuación.
[/one_half_last]