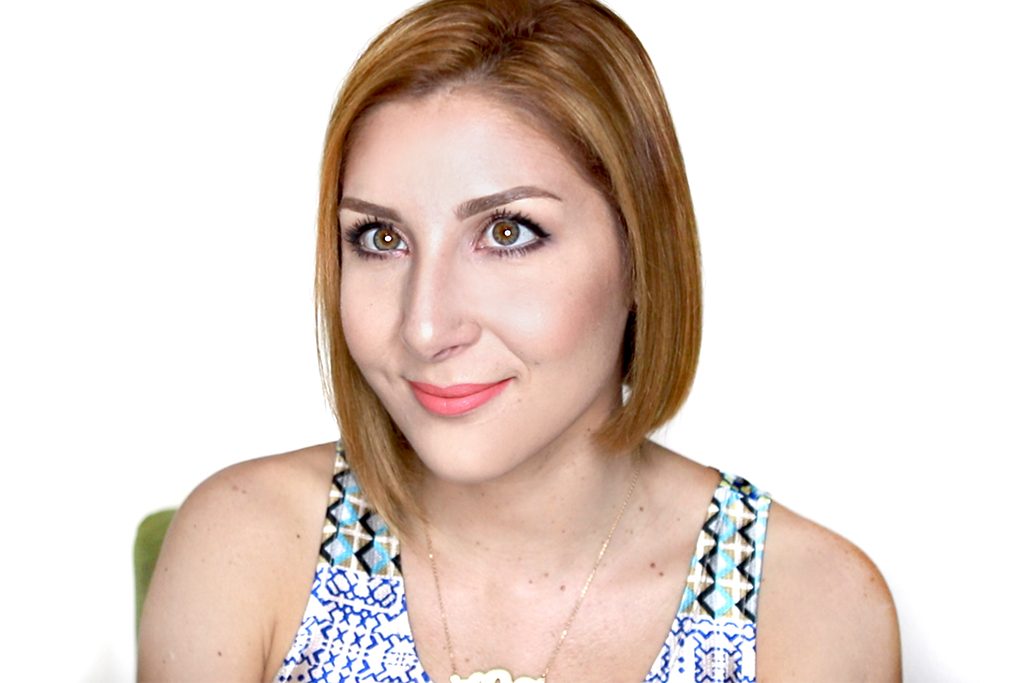 Happy Thursday all!
We are still without electricity and poor cellphone signal due to hurricane Irma. But a few days before all the madness took over Miami, I was able to record this makeup tutorial in collaboration with Sephora and ShopStyle Collective. Since then, I have been editing it on and off whenever I can re-charge my laptop (and my entire life really J) at a family or neighbor's house.
In the tutorial, I used a few new products like the Anastasia Beverly Hills Subculture eyeshadow palette (the shades are perfect for fall and all are very pigmented), the Milk Blur Stick (which has become a favorite to hide the larger pores of my skin), the IT Cosmetics Bye Bye Redness Cream (which REALLY does cover all the redness in my skin) and the spray Too Faced Hangover 3-in-1 Primer (that I used before and after to set my makeup; did I mention it is main ingredient is coconut water!?).
Before you head out to watch it, I want to stress out the importance of prepping your skin before you apply any product. Using primers and setting sprays (or powders) might seem like a lot of steps, but each will ensure that your makeup application is much smoother and natural (not cakey I promise). They will also help in prolonging your makeup, because let's be honest, we don't want to look like we just woke up in the middle of the work-day nor do we have time to freshen up while we are at the office. I guarantee that once you find the products that work best for you, you'll regret not having added them to your routine earlier.
¡Feliz jueves a todos!
Todavía estamos sin electricidad y con poca señal en los móviles debido al huracán Irma. Pero unos días antes de que toda la locura comenzara en Miami, pude grabar este tutorial de maquillaje en colaboración con Sephora y ShopStyle Collective. Desde entonces, he estado editándolo de vez en cuando cada vez que puedo recargar mi computadora (y mi vida entera realmente) en la casa de un familiar o de un vecino.
En el tutorial, utilicé algunos productos nuevos como la paleta de sombras de Anastasia Beverly Hills Subculture (las sombras son perfectas para el otoño y todas son muy pigmentadas), el Milk Blur Stick (que se ha convertido en mi favorito para ocultar los poros más grandes de mi piel), el IT Cosmetics Bye Bye Redness Cream (que realmente cubre todo el enrojecimiento de mi piel) y el espray Too Faced Hangover 3-in-1 Primer (que he utilizado antes y después de aplicar mi maquillaje, ¿mencioné que su ingrediente principal es el agua de coco?).
Antes de dirigirse a verlo, quiero destacar la importancia de preparar su piel antes de aplicar cualquier producto. El uso de espráis para preparar el cutis y polvos para fijar puede parecer como mucho trabajo, pero cada uno asegura que su aplicación de maquillaje sea mucho más manejable y natural. También ayudará a prolongar su maquillaje, porque seamos honestas, nadie desea parecer como si acabamos de despertar en medio de un día de trabajo, ni tenemos tiempo para refrescar nuestro maquillaje mientras estamos en la oficina. Les garantizo que una vez que encuentren los productos que funcionan mejor para ustedes, se arrepentirán de no haberlos añadido a su rutina antes.