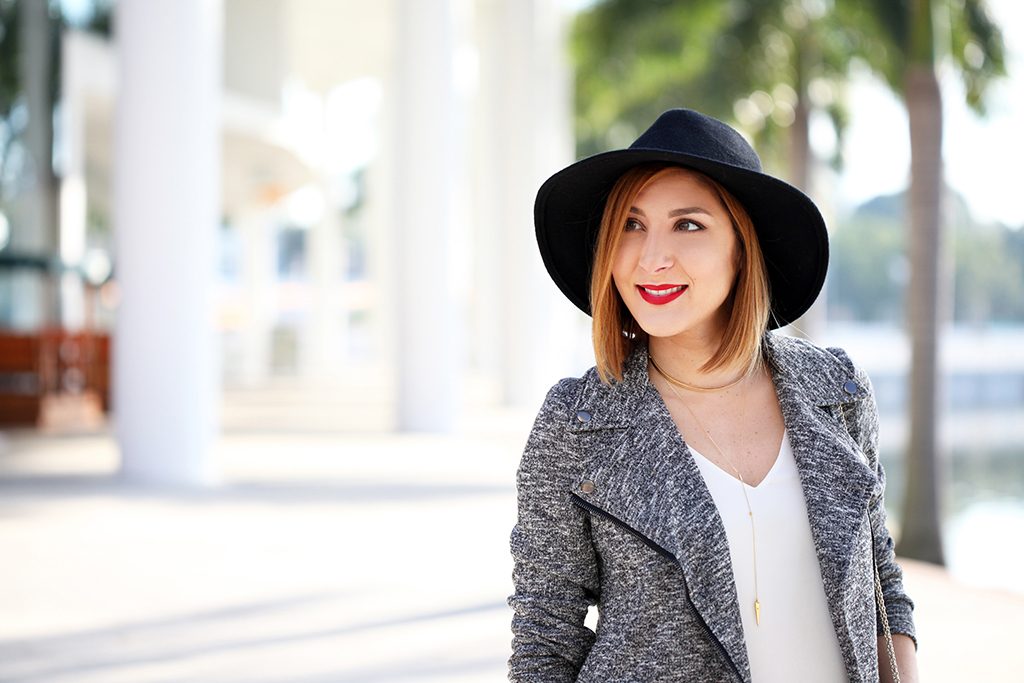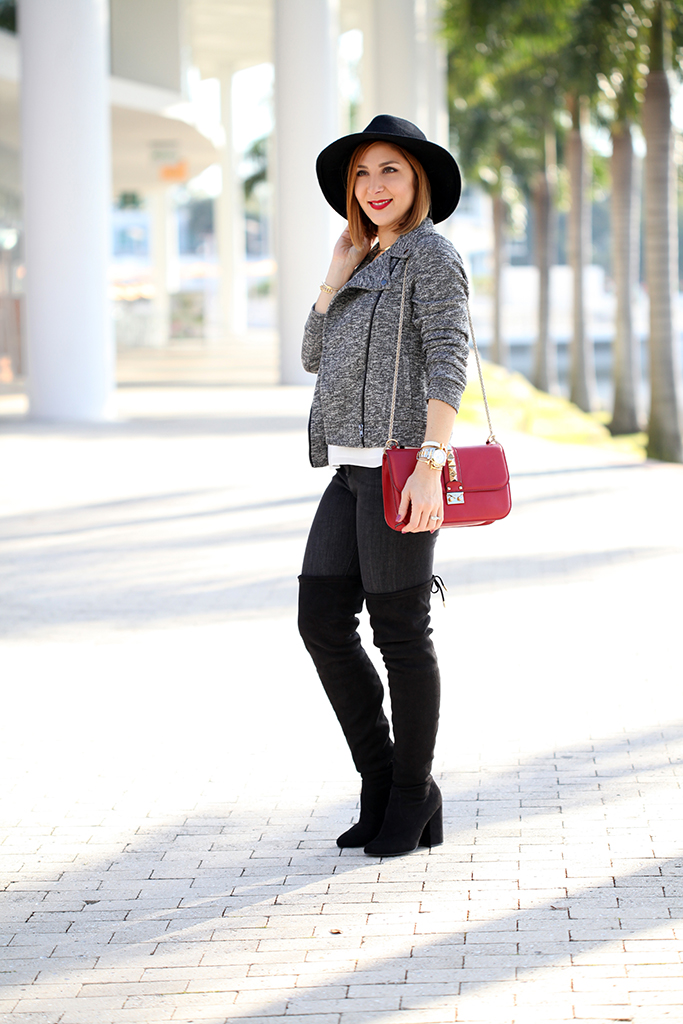 How to feel comfy and look chic with a knit moto jacket and OTK boots. Over-the-knee boots are always a good idea for fall & winter outfits.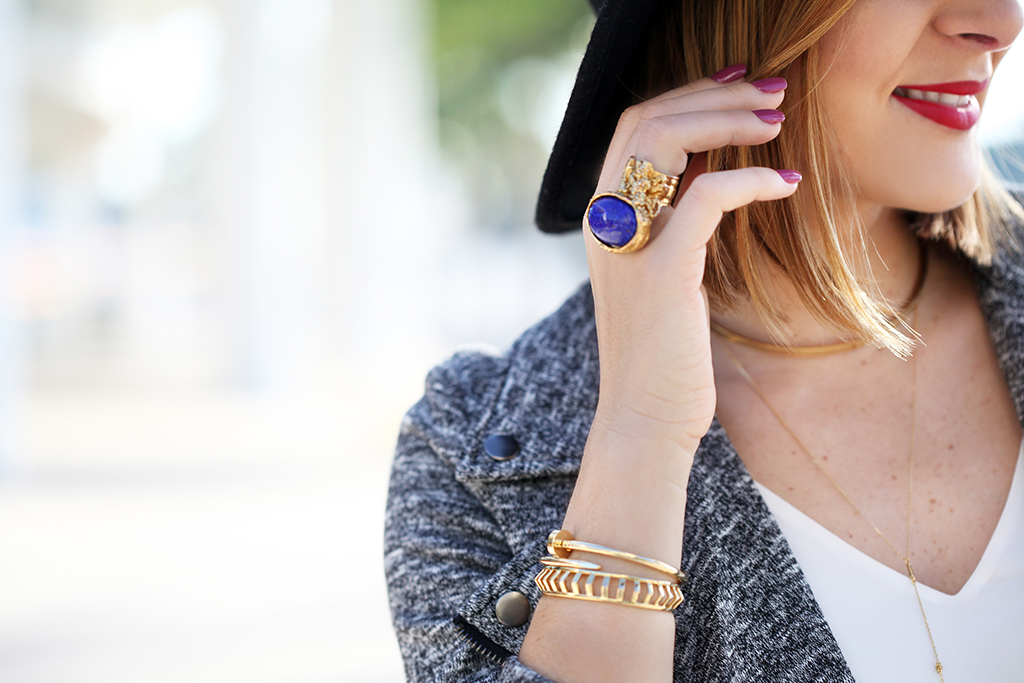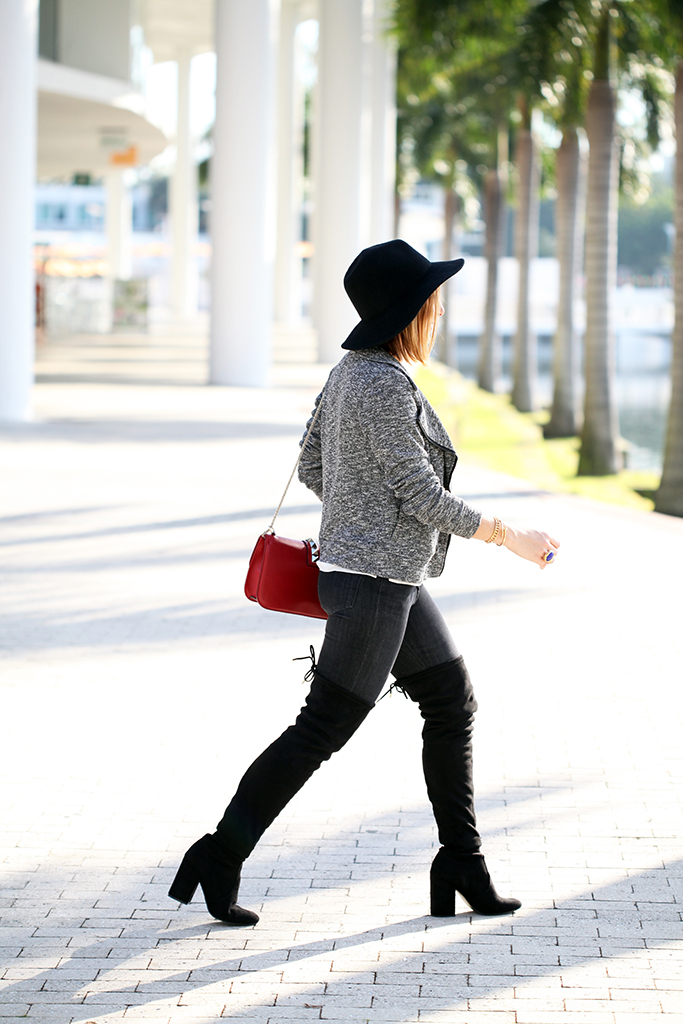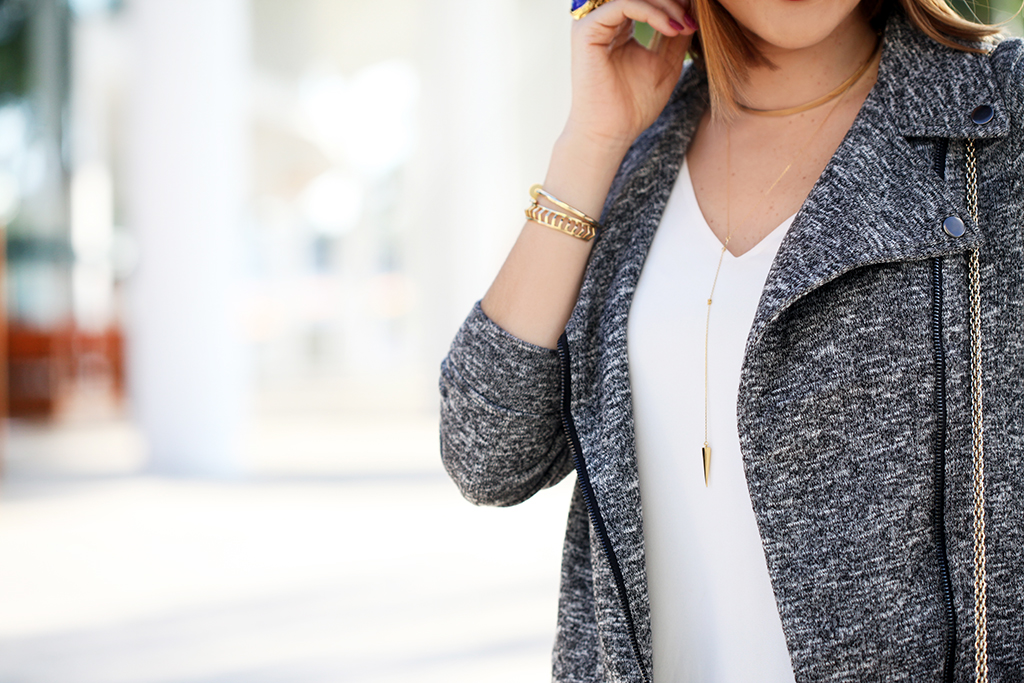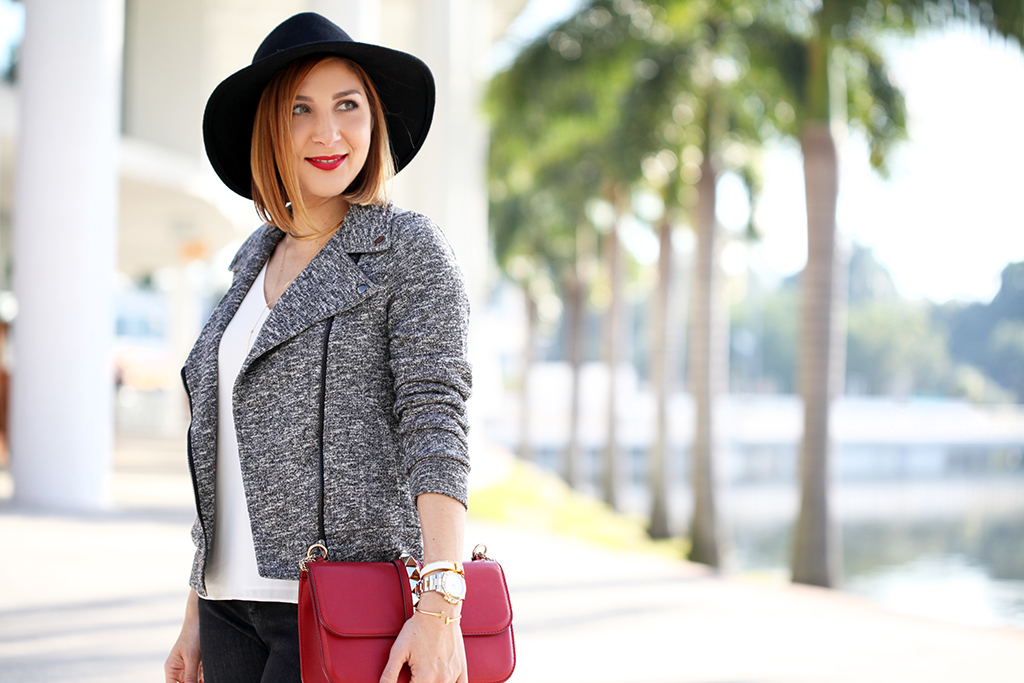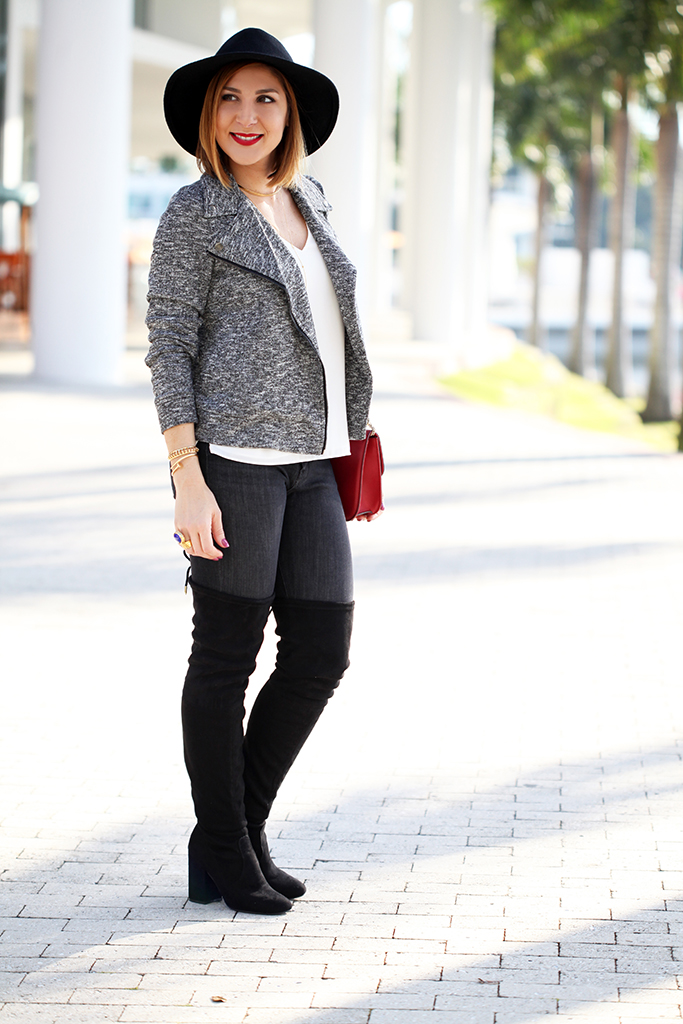 TOP: Nordstrom   ||  JACKET: Forever 21 (similar here and here)  ||   JEANS: Zara (similar here)  ||   HANDBAG: Valentino (affordable option here)   ||  NECKLACE: BaubleBar (here and here) ||   RING: YSL (similar option here and here)  ||  BRACELET:  Cartier (affordable option here under $40) Hermès (affordable option here), BaubleBar, Tiffany & Co. (affordable option here)  ||  HAT: Aldo (similar here)   ||  BOOTS: Steve Madden   ||   WATCH: Rolex (affordable option here)   ||  NAIL POLISH: OPI '2 Lacquer'    ||   LIPSTICK: MAC 'Rubby Woo'
Happy 2017!!!
How is the new year treating you? I am seriously having some withdrawals from our trip to South America. The food, the people, the wine, oh my! I will be posting my travel story soon, but for now I just want to feel comfy and Miami-cozy, hence today's outfit. Our lowest temperate in 2016 was 46°F (which lasted only 4 days by the way), meaning that we don't need heavy coats, large blanket scarfs or beanies. All we need is a versatile knit jacket and if you want to look chic, some over-the-knee boots.
I shared a few times already how comfortable these boots are. I wore then most of the time when I visited my hubby in Minneapolis (see them in action here and here). And if we are talking about its price point, well, these definitely win the battle among the many in the market. For less than $130 you will get great quality boots and comfortability.
What are your goals for the new year? As I personally prefer to refer to them to instead of resolutions. I feel resolutions give a negative connotation and it's all about positives vibes for 2017.

CHAQUETA DE PUNTO + BOTAS ALTAS
¡Feliz 2017!
¿Cómo se sienten en este nuevo año? Se que solamente es el segundo día pero bueno, yo estoy extrañando varias cositas de nuestro viaje a Sur América. La comida, la gente, el vino, uy ¡y muchas cosas más! Voy a publicar pronto del viaje, pero por ahora sólo quería sentirme cómoda y abrigada, por esa razón escogí el look de hoy. La temperatura más baja del 2016 en Miami fue de 8°C (que por cierto, duró sólo 4 días), lo que significa que no necesitamos abrigos pesados, bufandas grandes o gorritos. Todo lo que necesitamos es una chaqueta versátil y si quieres lucir chic, unas botas altas hasta las rodillas.
He compartido unas cuantas veces lo cómoda que son estas botas. Las use la mayor parte del tiempo cuando visité a mi esposo en Minneapolis (véanlas en acción aquí y aquí). Y si estamos hablando de precio, bueno, estas definitivamente ganan la batalla entre tantas en el mercado. Por menos de $130 obtendrá botas de gran calidad, y muy cómodas.
¿Cuáles son sus metas para el nuevo año? Personalmente prefiero llamarlas metas en lugar de resoluciones. Siento que las resoluciones dan una connotación negativa y en el año 2017 solamente hay lugar para las vibraciones positivas.