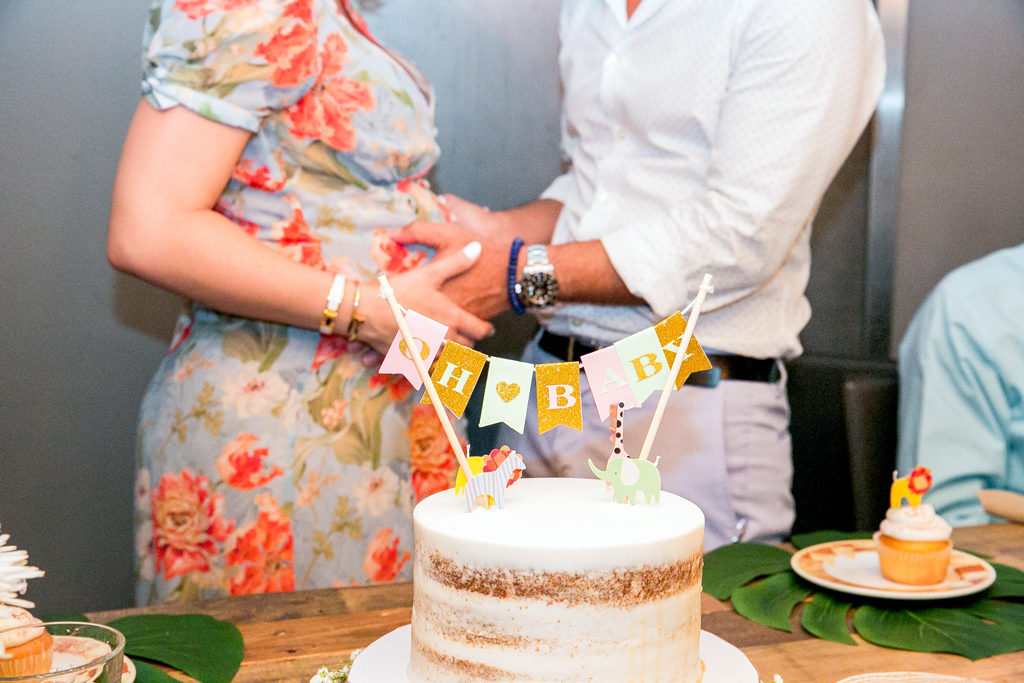 We opted from the usual baby shower, but we still wanted to make it special. Here is our Safari Baby Shower theme in a more intimate setting.
[one_half]
Happy Thursday loves!
A few weeks ago I mentioned in this blog post that the hubby and I had decided to not host a baby shower. Instead we celebrated an intimate brunch, with our immediate family, at a local restaurant. That doesn't go without saying though, that I still wanted to make it special, and added a few personal touches to the room the restaurant set aside for us.
Before I continue to explain the idea for the décor, I want to share a little story about the hubby and I. We've always wanted to go on a safari. In fact, about 2 years ago we almost booked a trip to Africa. We ended up not going because it was too early in the year, and we were not going to be able to experience the animals' migration. Thus, we decided on another destination in hopes of planning better next time around.
[/one_half][one_half_last]
¡Feliz jueves mis amores!
Hace unas semanas, mencioné en esta publicación que mi esposo y yo habíamos decidido no organizar un baby shower. En cambio, celebramos con nuestra familia inmediata un brunch íntimo en un restaurante local. Sin embargo, eso no me impidió querer hacerlo especial, y agregué algunos toques personales al espacio que el restaurante separó para nosotros.
Antes de continuar, quiero compartir una pequeña historia sobre mi esposo y yo. Siempre hemos querido ir a un safari. De hecho, hace aproximadamente 2 años casi reservamos un viaje a África. No terminamos yendo porque era demasiado temprano en el año, y no íbamos a poder ver la migración de los animales. Por lo tanto, decidimos otro destino con la esperanza de planificar mejor para la próxima vez.
[/one_half_last]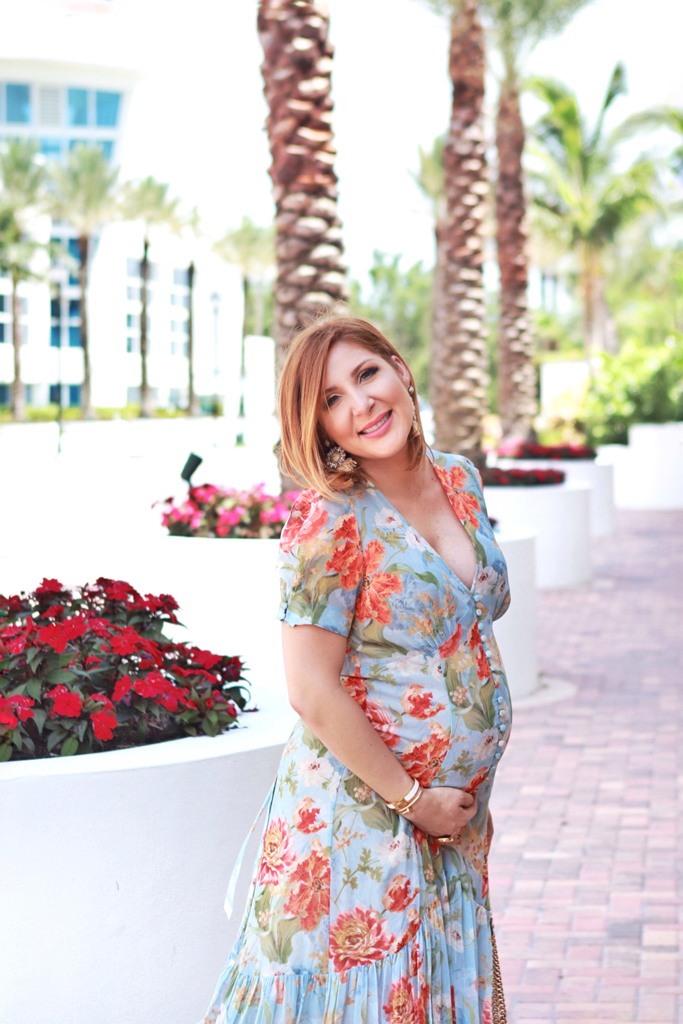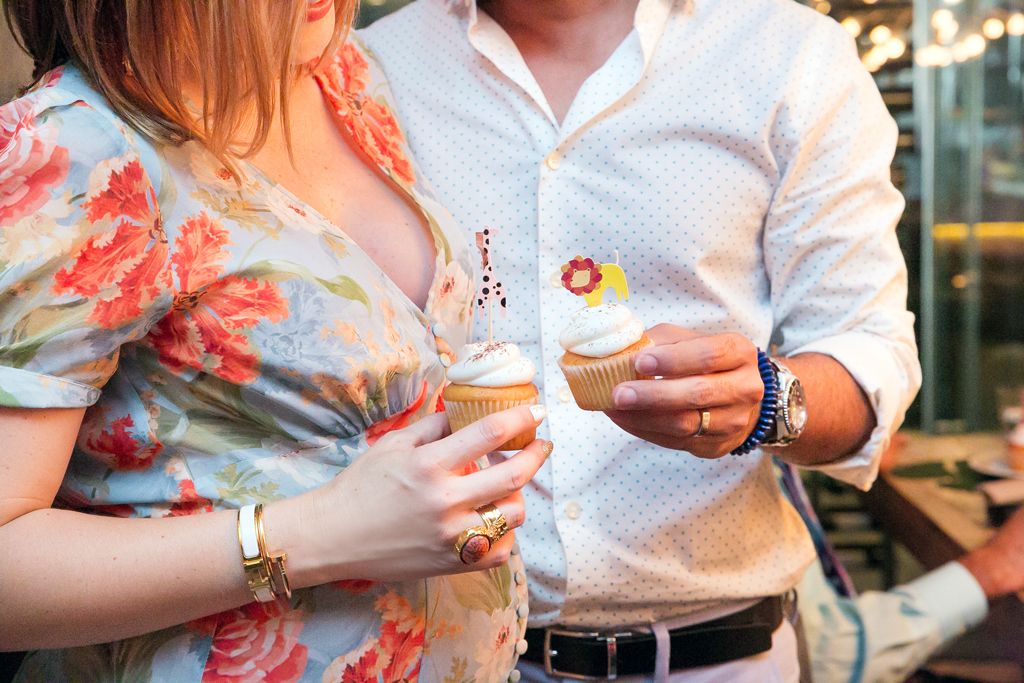 [one_half]
Fast forward to this year, when I attended Nany & Gabe's Baby Shower, which was beautifully decorated in a modern safari theme. I loved it so much that decided to not only borrow a few ideas for our brunch but also for Baby J's nursery (that will be coming soon by the way, as soon as the renovation is completed, I plan to share a full blog post about it here).
Since the guest list for our brunch was small enough (about 10 people), I opted to take on a few DIY projects.
Let's get to it…
LOCATION
TABLE DÉCOR
Table runner
[/one_half][one_half_last]
Ahora avancemos a este año, cuando asistí al Baby Shower de mi querida amiga Nany, que estaba maravillosamente decorado en un tema de safari moderno. Me gustó tanto el tema que decidí no solo tomar prestadas algunas ideas para nuestro brunch, sino también para la habitación nuestro bebe (por cierto compartiré eso pronto, pero cuando terminemos con la renovación aquí).
Como la lista de invitados para nuestro brunch era lo suficientemente pequeña (unas 10 personas), opté por hacer algunos proyectos de artesanía yo.
Ahora les explico…
LUGAR
DECORACIÓN DE MESA
En el centro de la mesa
[/one_half_last]
[one_half]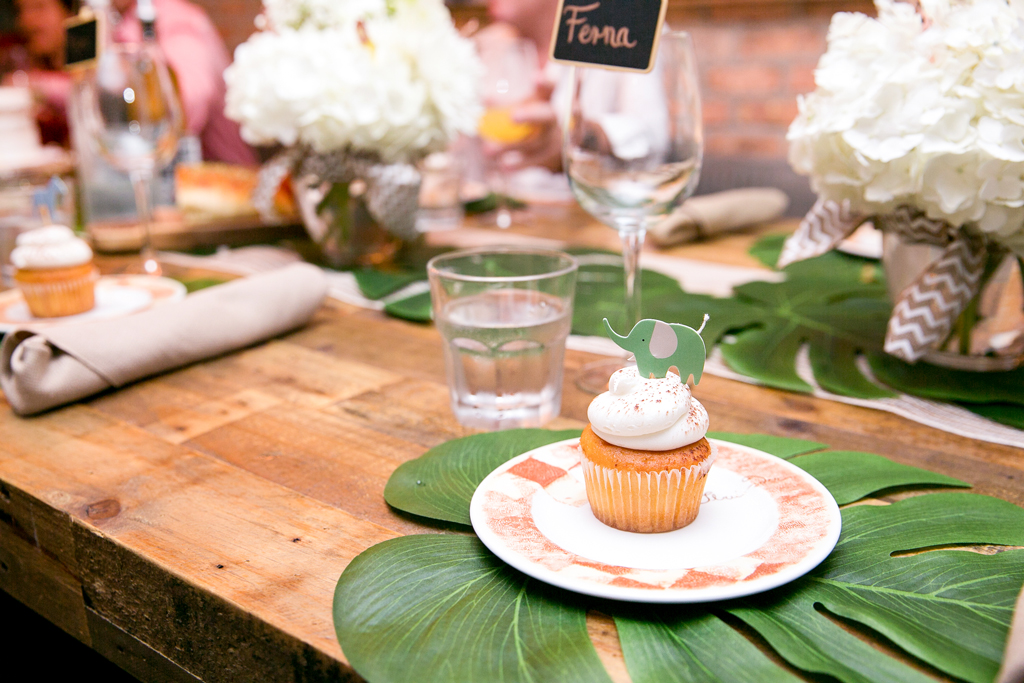 [/one_half][one_half_last]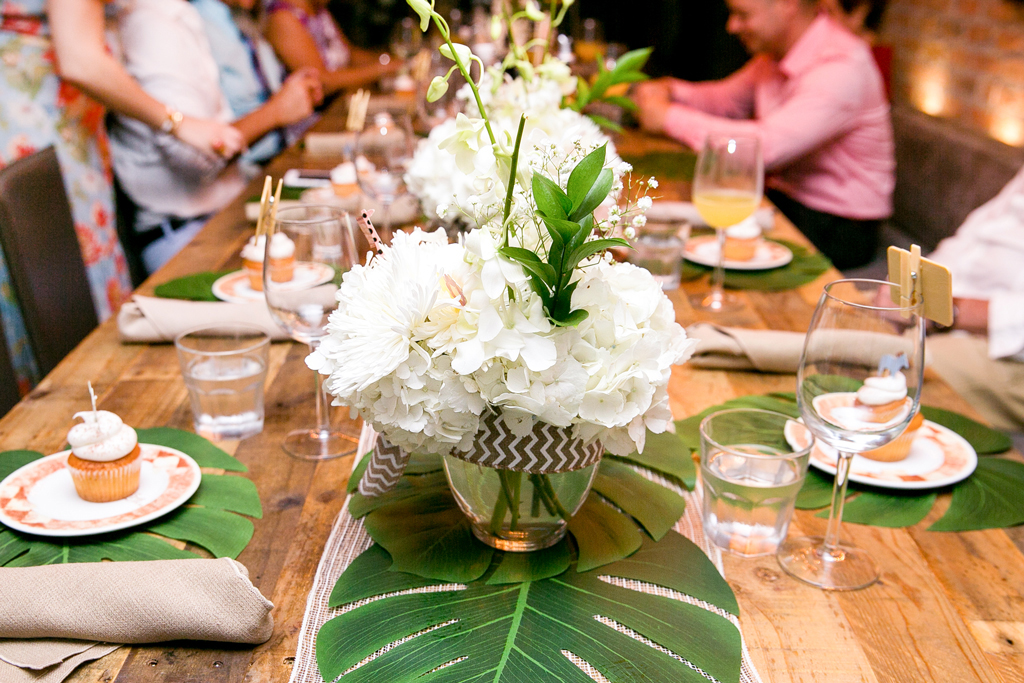 [/one_half_last]
[one_half]
Place setting
Name clips (placed on the rim of the wine glass) – Dollar Tree, not available online, here is a very similar option (used a copper colored Sharpie to write name of guests).
Leaves – Amazon (purchased a set of different sizes).
Napkins & Plates – were part of the restaurant's usual decor.
Cupcakes – Simply Cakes (these were so yummy as well, and also made of vanilla rum).
Animal cupcake toppers – Amazon (added it myself at the venue).
BALLONS
Party City – these are air filled and do not float, thus we used double-sided take to stick it to the wall at the venue
GAMES
Don't Say the Word BABY
Instructions: Guests can't say the word "baby". I handed out 3 toothpicks per guest at the beginning of the brunch. Every time guests would say the word "baby", they had to hand me one of the toothpicks. The one with the most toothpicks at the end of the brunch won.
I used wooden tooth picks – Dollar Tree
Ribbon – Dollar Tree but not available online, here is an exact option (cut and glued a strip of the same ribbon I used on the vases to create a small flag).
Play-Doh Babies
Instructions: Guests exhibited their sculpture skills by making play dough babies in less than 3 minutes. My hubby and I picked our favorite when the time was up.
Play-Doh – Dollar Tree (purchased 2 sets of different colors, and disposable white paper plates to serve as surface for guests to work on their art).
Measure the Belly
Instructions: Guests cut pieces of string with the length they thought corresponded to the circumference of my belly.
Jute string – Dollar Tree
Children's scissors – Dollar Tree
[/one_half][one_half_last]
Decoración en el lugar donde cada invitado tomó asiento
Etiqueta personalizada (colocado en el borde de la copa de vino) – Dollar Tree, no disponible en linea, aquí tienen uno similar (use un marcador para escribir los nombres de los invitados).
Hojas – Amazon (compre un conjunto de diferentes tamaños).
Servilletas y platos– fueron proporcionados por el restaurante.
Cupcakes – Simply Cakes (también de deliciosos, y estaban hechos de ron de vainilla).
Animales de papel arriba de los cupcakes – Amazon (los agregué en el lugar).
GLOBOS
Party City – no flotan, por lo tanto, utilizamos cinta doble para pegarlos en la pared.
JUEGOS
No Digan la Palabra BEBÉ
Instrucciones: Los invitados no pueden decir la palabra "bebé". Entregue 3 palillos por invitado al comienzo del brunch. Cada vez que los invitados decían la palabra "bebé", tenían que entregarme uno de los palillos. El que tenia más palillos al final del brunch ganó.
Utilicé palillos de dientes de madera – Dollar Store
Ribbon – Dollar Tree pero no disponible en línea, aquí hay una opción exacta (corte y pegue una tira de la misma cinta que usé en los jarrones para crear una pequeña bandera).
Bebés de Plastilina
Instrucciones: Los invitados exhibieron sus habilidades de escultura al crear bebes de plastilina en menos de 3 minutos. Mi esposo y yo elegimos nuestro favorito cuando se acabó el tiempo.
Plastilina – Dollar Tree (compre 2 paquetes de diferentes colores y platos desechables de color blanco para proporcionarles a los invitados una superficie donde trabajar).
Medir la Barriga
Instrucciones: Los invitados cortaron pedazos de cuerda con la longitud que pensaron que correspondía a la circunferencia de mi vientre.
Cuerda de yute – Dollar Tree
Tijeras para niños – Dollar Tree
[/one_half_last]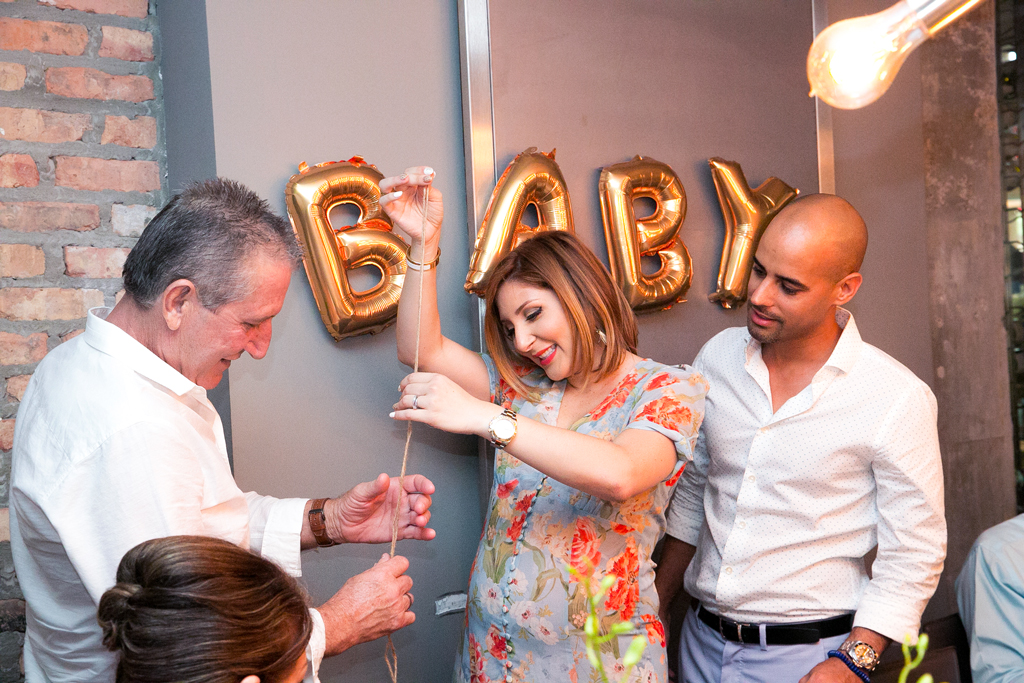 [one_half]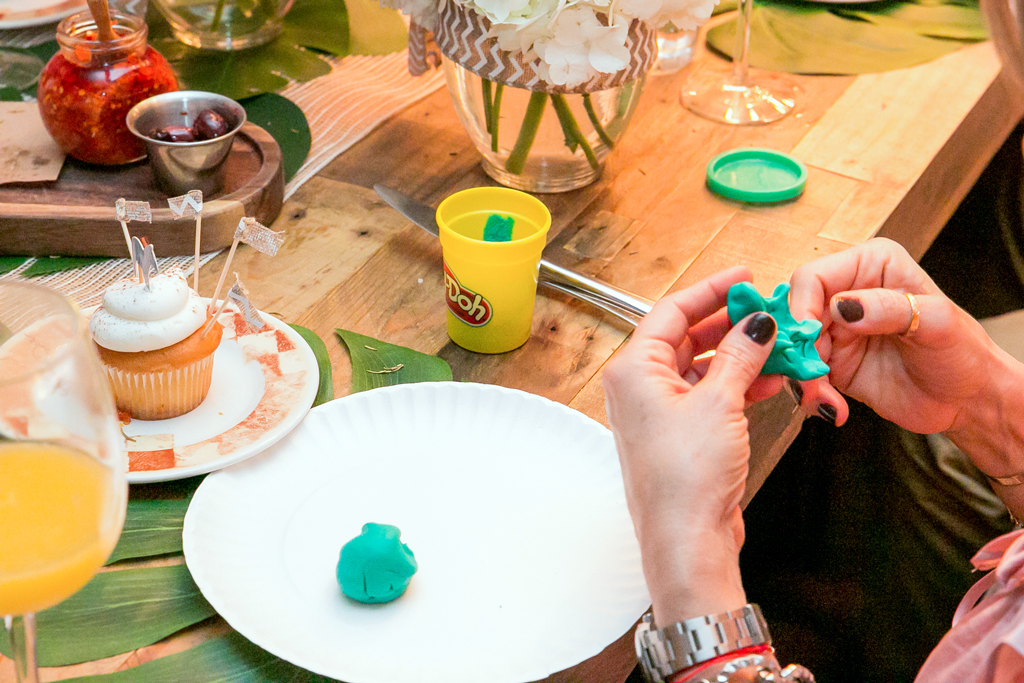 [/one_half][one_half_last]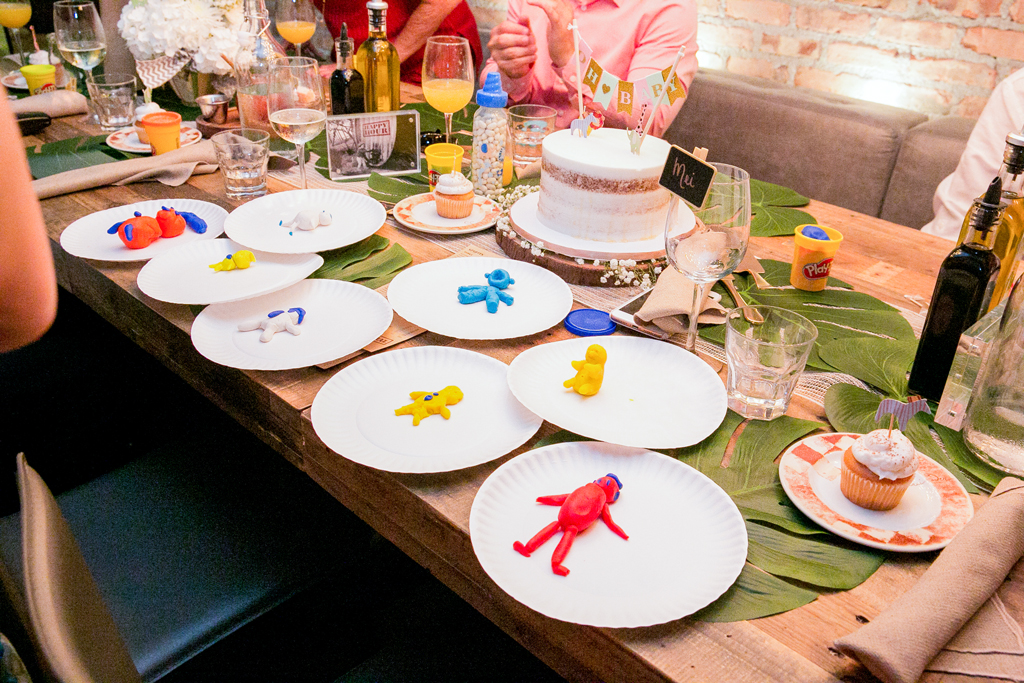 [/one_half_last]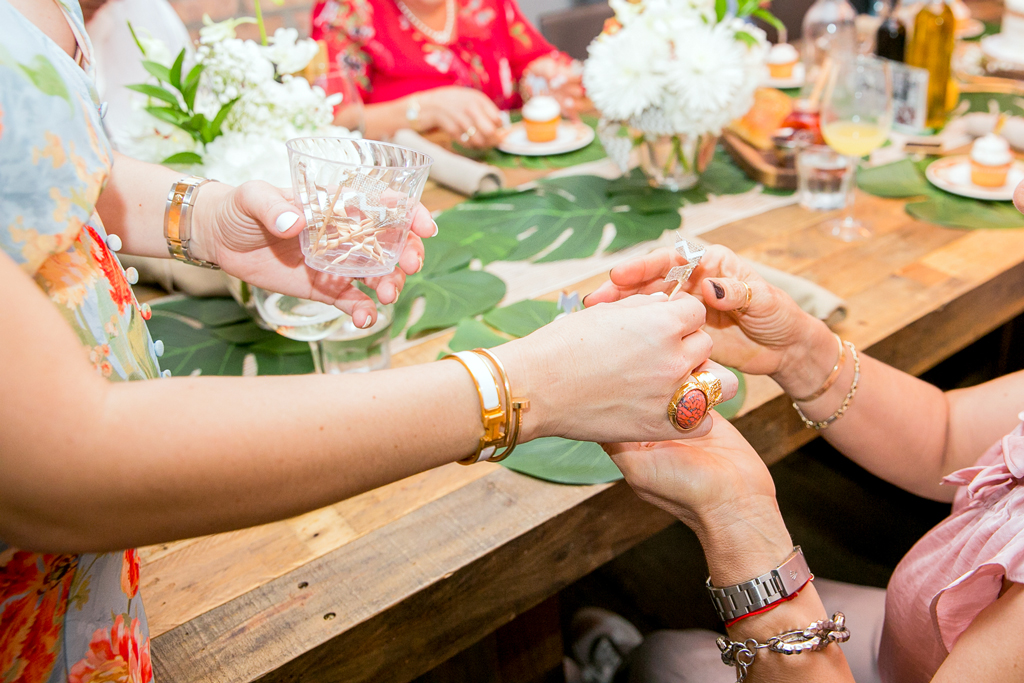 [one_half]
[Other games not pictured]
Count the Candies
Instructions: Guests had to guess how many candies were in the baby bottle. Whoever came closest to the total number won (and took home all the candy).
Baby bottle – Dollar Tree
Jelly beans– Party City (was pricey, I recommend purchasing another type of candy).
Scrambled Words
Instructions: Guests had to complete a list of scrambled words (related to babies, such as a bottle, diaper, etc.). The fastest one to complete it was the winner.
I designed the following sheet (sorry it's in Spanish) and printed it in Office Depot (don't forget to do one with the answers, also below).
[/one_half][one_half_last]
[Otros juegos no fotografiados]
Contar los Caramelos
Instrucciones: Los invitados tuvieron que adivinar cuántos caramelos había en el biberón. Quien estuvo más cerca del número total ganó (y se llevo a casa todos los caramelos).
Biberón – Dollar Tree
Jelly beans – Party City (fue un poco costoso, recomiendo comprar otro tipo de dulces/caramelos).
Juego de Palabras Revueltas
Instrucciones: Invitados tuvieron que completar una lista de palabras revueltas (relacionadas con el tema de bebes, como biberón, pañal, etc.). El que mas rápido la completara era el ganador.
Diseñé la siguiente hoja y la imprimí en Office Depot (no olviden de hacer una con las respuestas, también a continuación).
[/one_half_last]
[one_half]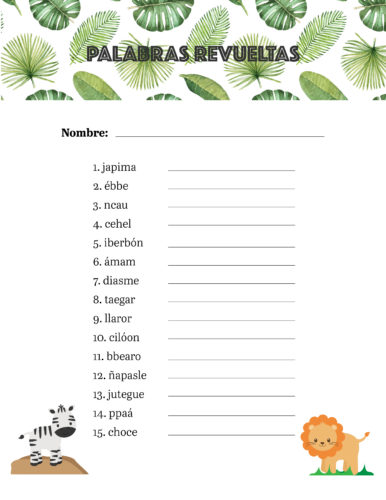 [/one_half][one_half_last]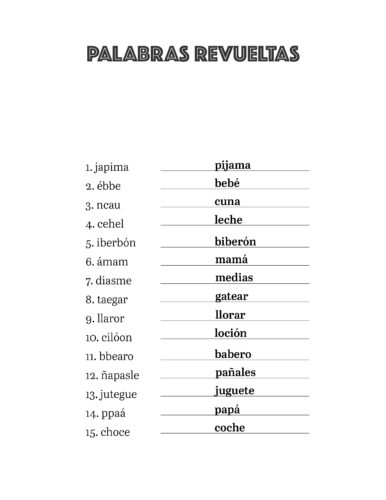 [/one_half_last]
Photography: Luccia Photos