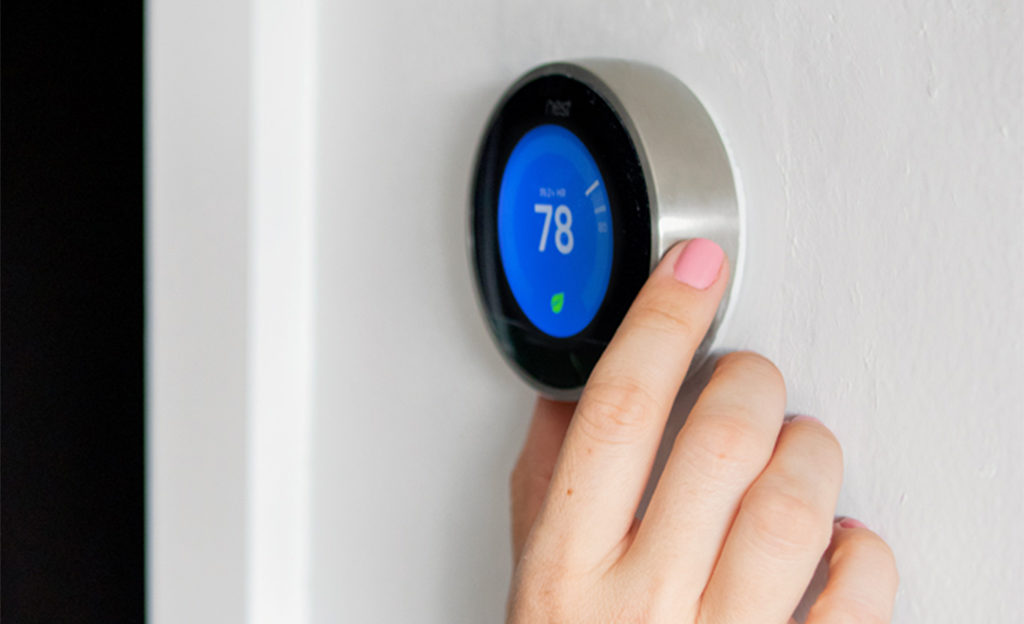 Summer is here! So I am sharing some quick and easy tips on how to save money on your energy bill during the summer months.
For the past few months, I have made quite the hype about our home renovation project. And although I owe you all the big reveal (coming soon I pinky promise), today, I want to talk about something that not only affects those who are going through or planning on adding extra square footage to their current living space but to everyone who lives in sunny Miami. Summer for Miamians begins earlier than everyone else in the U.S. and seems to last even longer, so we usually notice when, one, we walk out our front door and feel the smothering heat; and two, when we gasp as soon as we see our energy bill.
We sure can't control the weather (don't you wish you were Storm from the X-Men?), but we can make some adjustments inside our home to decrease our energy consumption. So let's be conscious about energy efficiency! Wouldn't you want to alleviate the strain in your pockets and the power grid?
Below are some quick and easy tips I and the experts over at Florida Power & Light Company (FPL) recommend to lower your energy bill.
Oh and if you are looking for some cool (literally) and fun family activities to enjoy the weekend of Sept. 8th, FPL invites you to visit their Cooling Station at the Museum Plaza of the Phillip and Patricia Frost Museum of Science in Downtown Miami's Museum Park. You will be able to walk into a larger-than-life ice cube that blasts liquid nitrogen, cooling guests 15-20 degrees – with a video of your experience included! Additional info, such as opening times and location, can be found here. And while you are visiting, why not attend FPL's brand-new Sun Spot exhibit: a collection of interactive displays on the sixth-floor terrace that include a human-sized sundial, solar panel energy demonstrations and a Sunspotter that allows for the safe viewing of the sun.
[one_half]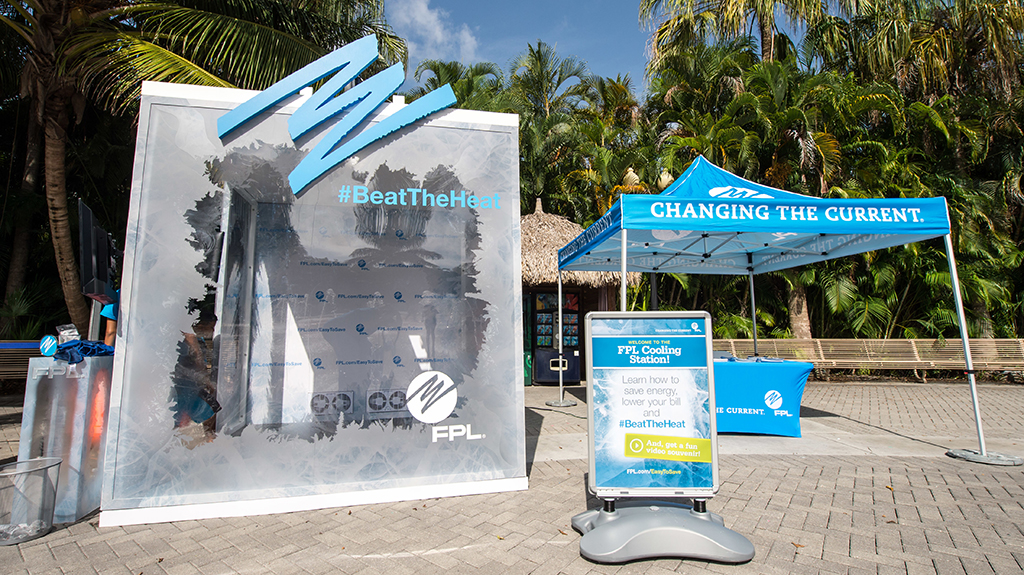 [/one_half][one_half_last]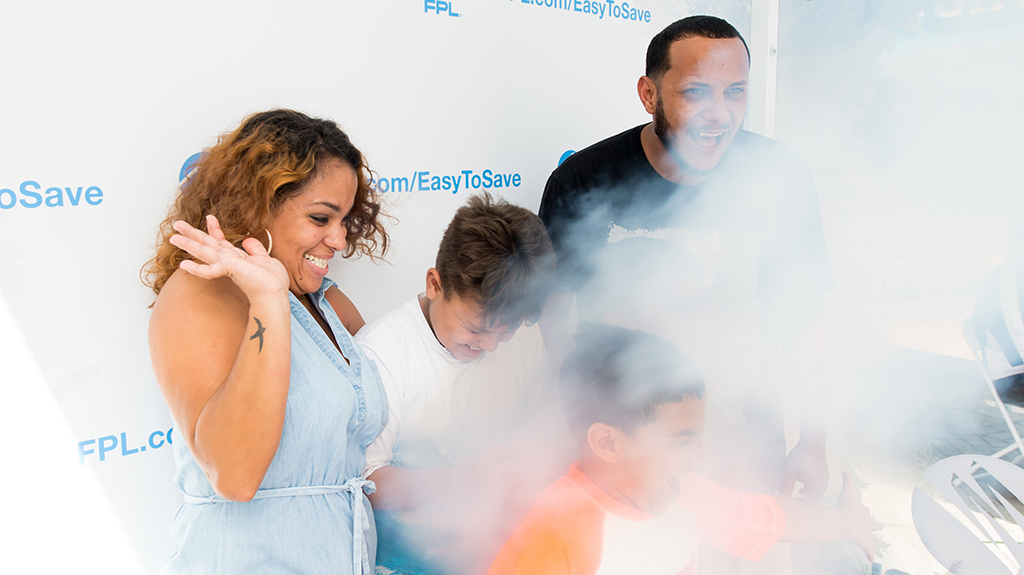 [/one_half_last]
1. USE A SMART THERMOSTAT. We've had our Nest thermostat close to 4 years now and it was worth every penny. With it, we can control the temperature from our smartphones (even when we are not home) and create customized temperature schedules. It recognizes when we are home and changes the temperature accordingly, and we set it to turn up the temperature when we're away. The Nest is now available in several colors in case black interferes with your décor, but there are a few other brands here that are just as good. Plus, FPL customers can take advantage of discounts on the ecobee Smart Thermostat at ecobee.com/FPL.
[one_half]
[/one_half][one_half_last]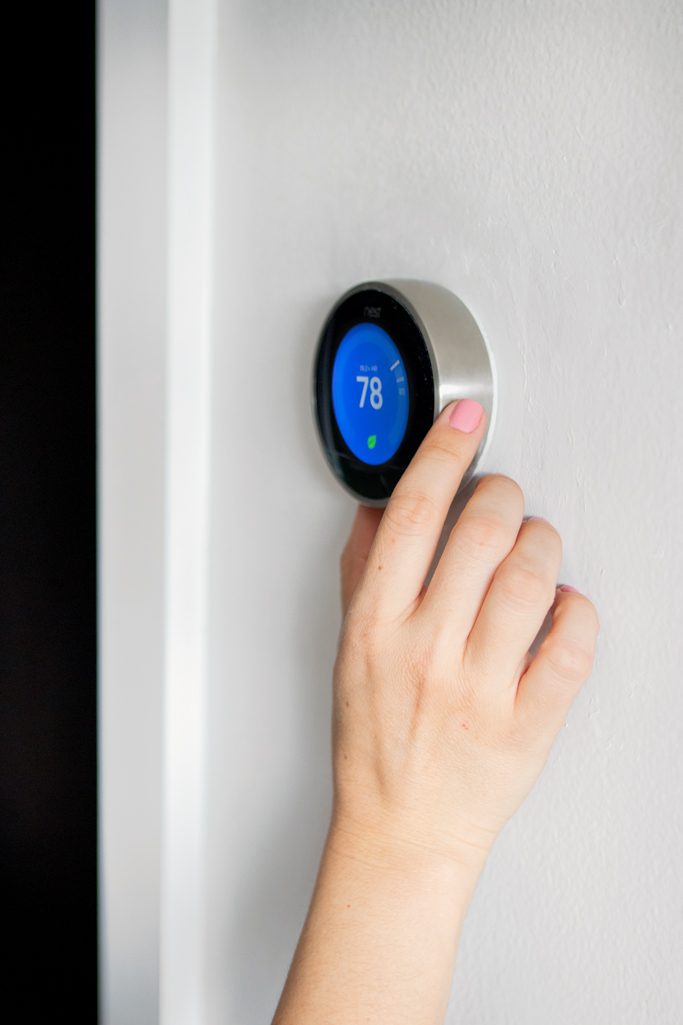 [/one_half_last]
2. KEEP YOUR A/C FILTERS CLEAN. It is recommended to change or clean your filter about once a month.
3. SWITCH TO LED LIGHTS. Little by little we have replaced all our lights to LED technology. Did you know LEDs use 90% less energy than traditional incandescent bulbs and can last up to 10 times longer? There is a cost savings of up to $70 over the life of the bulb by the way.
[one_half]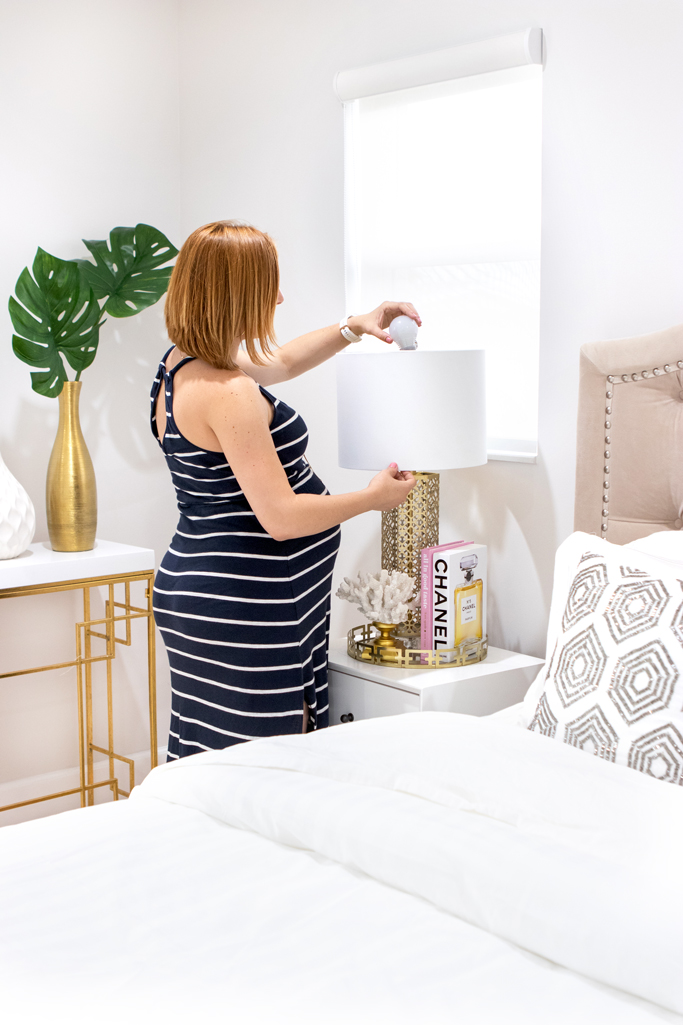 [/one_half][one_half_last]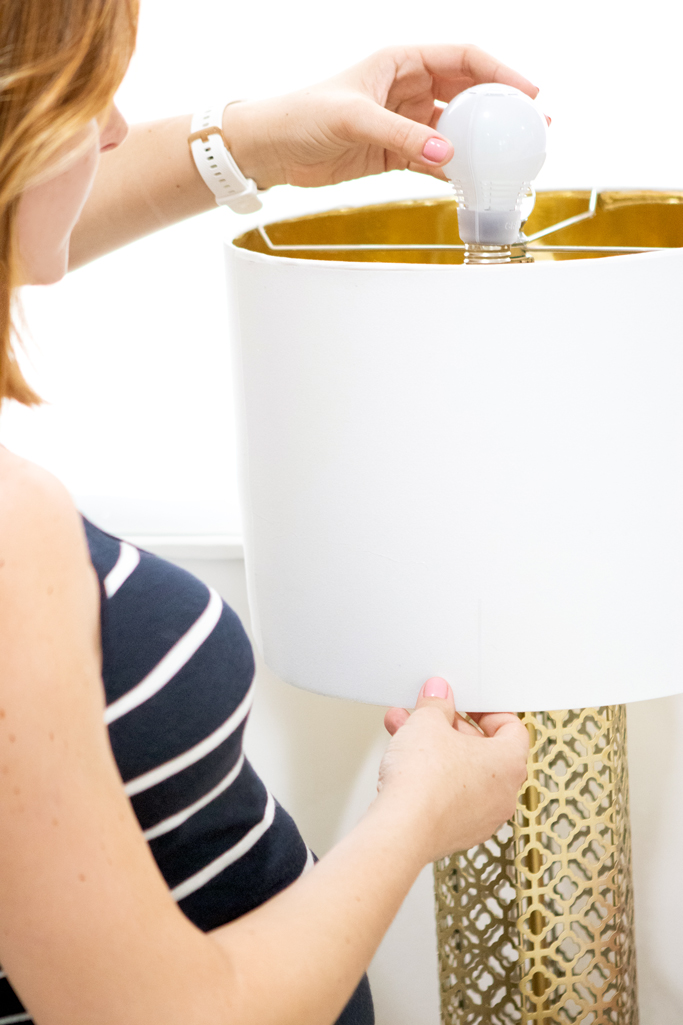 [/one_half_last]
4. TURN UP YOUR A/C. Florida Power & Light suggests setting your temperature to 78 degrees when your home, and 82 when you're away. This way your A/C doesn't work as hard to keep the house cool, especially if you lower your shades as recommended below.
5. TURN OFF YOUR CEILING FAN. If you are not in the room, turn it off to save about $7 a month on your bill.
6. SHADE YOUR WINDOWS. We have rolling blinds throughout our home and keep them closed during the day in order to reduce how much sunlight comes in and heats up our home.
[one_half]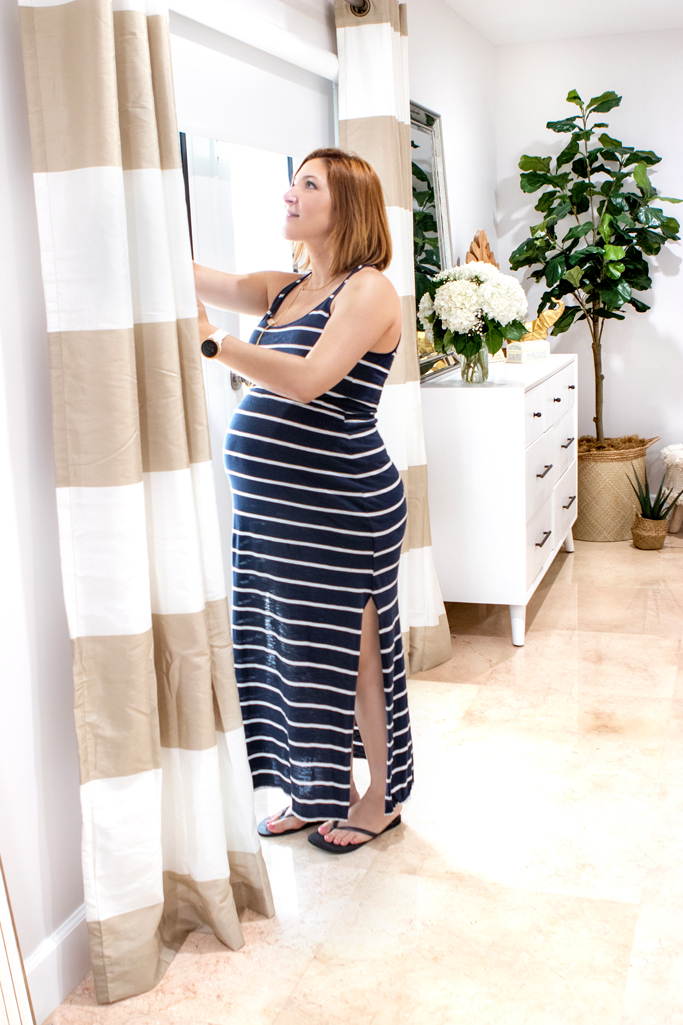 [/one_half][one_half_last]
[/one_half_last]
7. CONSOLIDATE DEVICES USING POWER STRIPS. Did you know certain items in your home use energy even when switched off? Things like your TV, computer, cable box and game console can be plugged into a power strip and turned off completely when not in use.
8. REPLACE OLDER APPLIANCES. If you replace older appliances and electronics with new energy efficient ones can help you save money. Take the Online Home Energy Survey in September to learn more ways to save and get a chance to win a $10,000 Smart Home Energy Makeover.
MORE TIPS
Visit FPL.com/BeatTheHeat and read about other tips to reduce your energy bill.
Attend FPL's Cooling station event at the Frost Museum Sept. 8-Sept. 9 (more details mentioned above).
Take a peek at FPL's "Ask the Expert" Facebook Live here.
[one_half]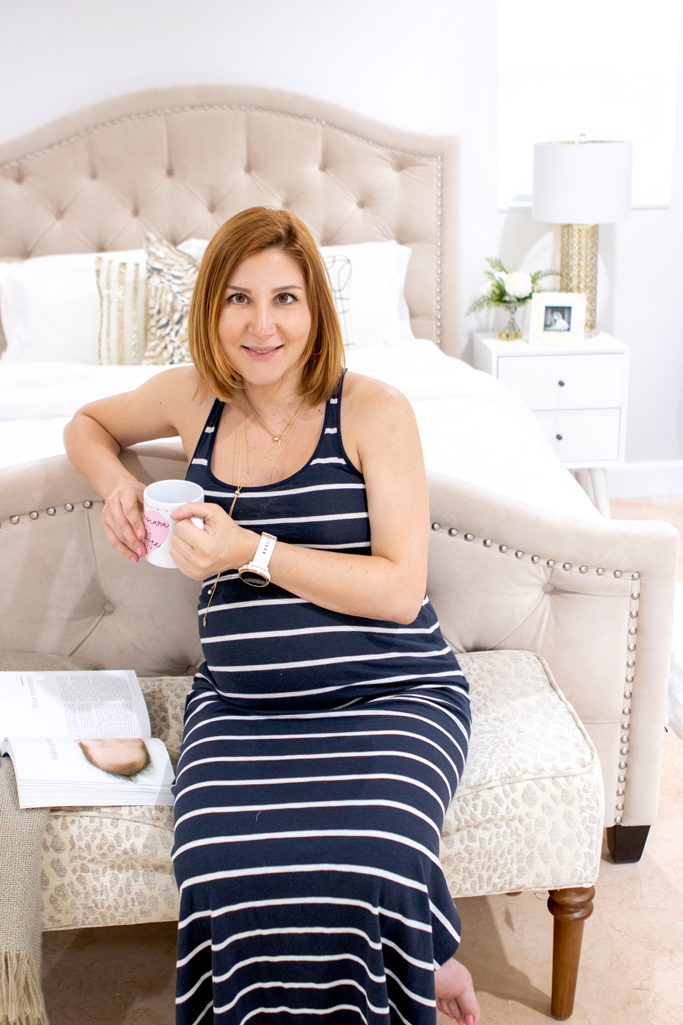 [/one_half][one_half_last]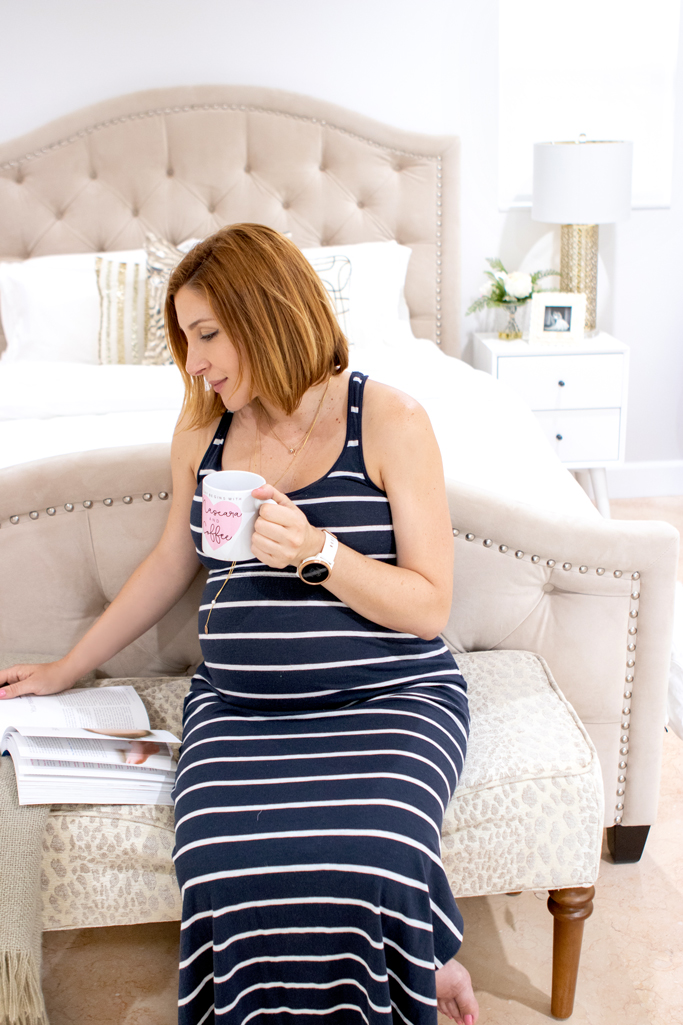 [/one_half_last]
This is a sponsored conversation written by me on behalf of Florida Power & Light Company.
All the opinions expressed are, as always, honest and my own. Thanks for supporting the brands that make this blog possible.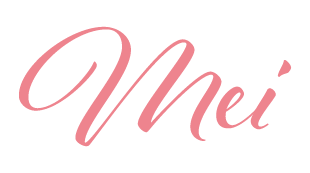 ---
PIN FOR LATER