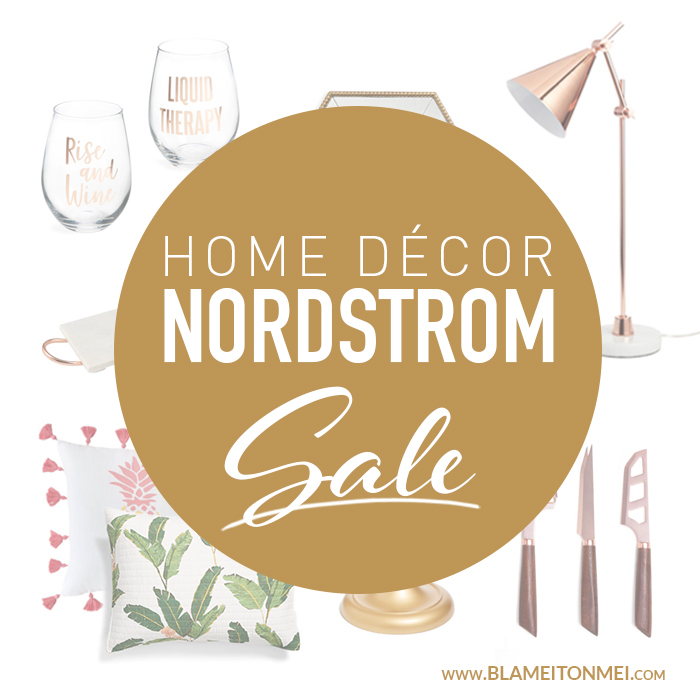 [one_half]Hi all,
I've already mentioned in a few blog posts (and showed a few behind the scenes on my Instagram Stories) that we are doing some major remodeling at the Jorge household. Thus, when I saw that some of the home décor items I have been lusting over were included in the Nordstrom anniversary sale, well, I had to have them #ASAP.
The sale is now available to the public AND not only have I rounded up a few of the items I purchased (or wished I purchased) below, but in celebration of the recent launch of Lili Alessandra, a maker of fine linens and soft furnishings on Nordstrom.com, I have partnered with a few of my favorite bloggers to give away a $500 Nordstrom gift card! Simply enter below by completing the rafflecopter. You'll receive one entry per completion. This giveaway is open internationally and ends on 8/2. Winner will be announced here. Good luck![/one_half][one_half_last]
Hola a todos,
Ya he mencionado en algunos posts (y mostré en mis Historias de Instagram) que estamos haciendo una gran remodelación en casa. Por lo tanto, cuando vi que algunos de los artículos de decoración para el hogar que he estado codiciando están incluidos en la venta de Nordstrom, bueno, tuve que tenerlos, pero ¡YA!
La venta de aniversario de Nordstrom ahora está disponible para el público y no sólo he seleccionado algunos de los artículos que compré (o deseé haber comprado) a continuación, pero en celebración del reciente lanzamiento de Lili Alessandra, un fabricante de ropa de cama fina y de muebles en Nordstrom.com, me he unido con algunas de mis bloggers favoritas para regalar una tarjeta de regalo de Nordstrom de $500. Simplemente use a continuación la cajita de rafflecopter y recibirá una entrada por cada función que finalice. Este sorteo está abierto internacionalmente y termina el 2 de Agosto. El ganador será anunciado aquí. ¡Buena suerte![/one_half_last]