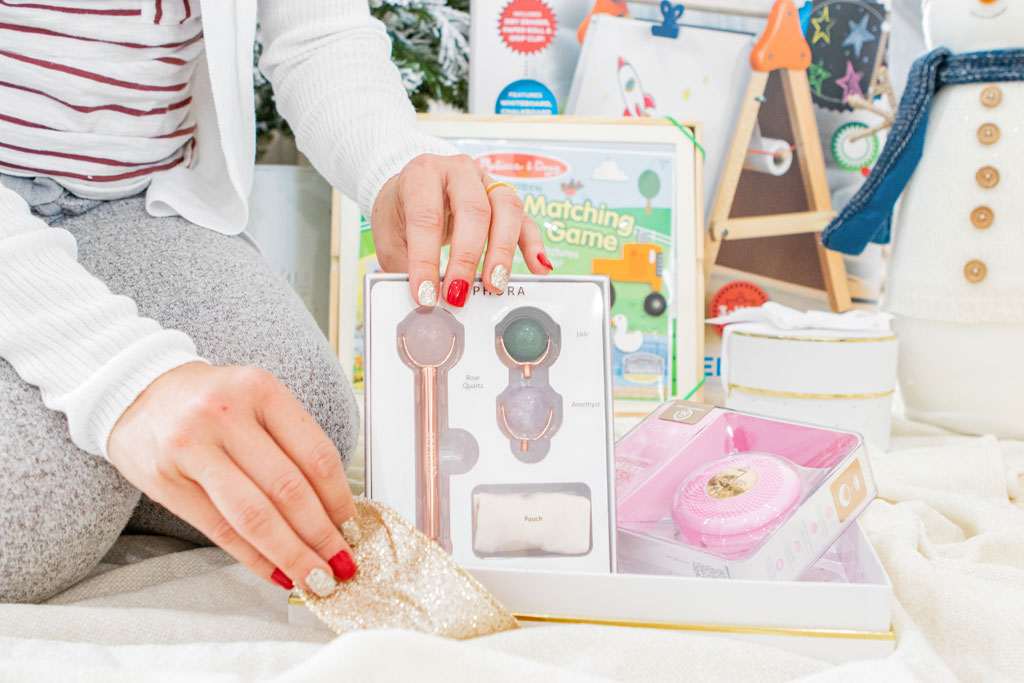 The first gift guide of the season is here, and it's packed with ideas for everyone in your family. From the kiddos to the beauty queen; take a look at all the details below.
For the tech obsessed
Personalized Tech Case | $45, on sale $32 | Colors: Pebble & Brown | This 6"x6"x3" case is perfect to keep all your cables, earbuds, laptop charger (and others) handy.
UV-C Light Sanitizer Home Case | $44, on sale $30 | Although UV sanitizing has not been fully confirmed to clean against COVID-19, many experts are standing by it. This portable and collapsible case sanitizes small and large items in 60 seconds!
La primera guía de regalos de la temporada está aquí y está repleta de ideas para todos los miembros de tu familia. De los niños a la reina de la belleza; echa un vistazo a todos los detalles a continuación.
Para los obsesionados con la tecnología
Funda tech personalizada | $45, a la venta $33.75 | Colores: beige & marrón | Este estuche de 6"x6"x3" es perfecto para tener a mano todos los cables, auriculares, cargador de computadora portátil (y otros).
Estuche de luz UV-C para desinfectar | $44, a la venta $30 | Aunque no se ha confirmado por completo que la desinfección UV limpia contra COVID-19, muchos expertos lo respaldan. ¡Este estuche portátil y plegable desinfecta artículos pequeños y grandes en 60 segundos!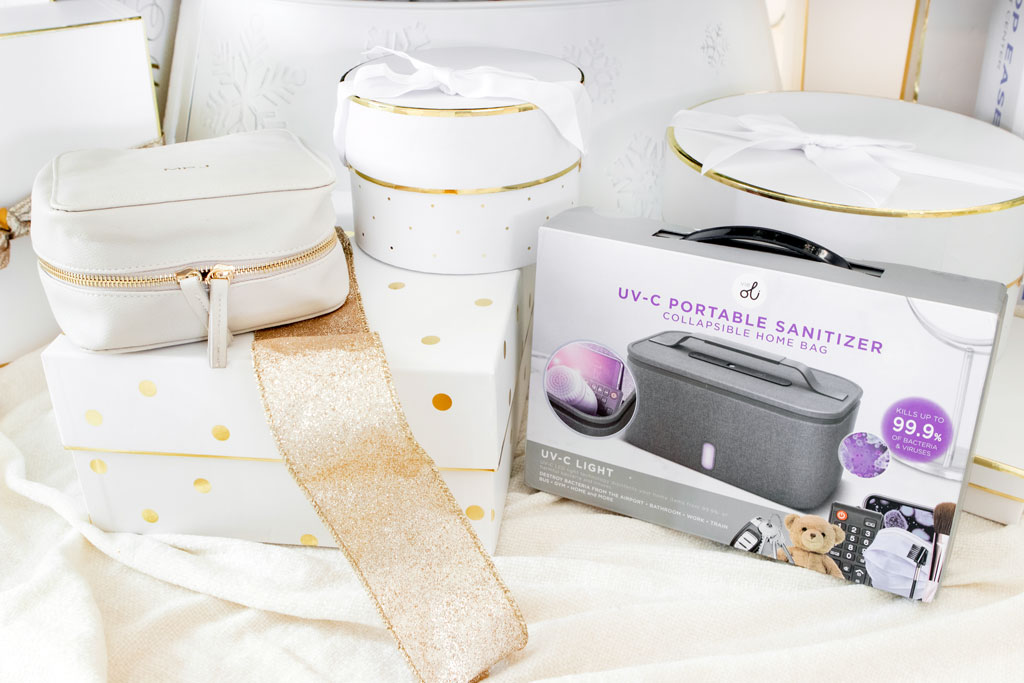 ---
For the beauty guru
Foreo UFO™ Mini | $99 | Colors: Fuchsia, Pearl Pink & Mint | This 90-second mask treatment combines device-activated formulas with heating and T-Sonic pulsations. It can brighten your complexion, kill acne-causing bacteria and erase signs of aging depending on the single-use mask (sold separately) you choose. The device is pre-programmed with the right temperate, LED wavelengths and pulsation intensity to activate the benefits of each mask. Great for normal, dry, combination and oily skin types.
| $34 | A natural stone facial roller with three interchangeable heads: rose quartz, amethyst, and jade. A facial roller promotes drainage from the face and reduces facial tension. In the mornings (when I feel like I need it) I use it to de-puff my undereye area and it really works. For an extra boost, leave it in the refrigerator overnight!
Para la gurú de la belleza
Foreo UFO ™ Mini | $ 99 | Colores: fucsia, rosa y menta | Este dispositivo combina fórmulas activadas con calentamiento y pulsaciones T-Sonic para elaborar tratamientos de mascarilla de 90 segundos. Puede aclarar su cutis, matar las bacterias que causan el acné y borrar los signos del envejecimiento, según la mascarilla (se vende por separado) que elija. El dispositivo está pre-programado con la temperatura adecuada, las longitudes de onda del LED y la intensidad de pulsación para activar los beneficios de cada mascarilla. Ideal para pieles normales, secas, mixtas y grasas.
Juego de rodillos faciales de cristal | $34 | Rodillo facial de piedra natural con tres cabezas intercambiables: cuarzo rosa, amatista y jade. Un rodillo facial promueve el drenaje de la cara y reduce la tensión facial. Por las mañanas (cuando siento que lo necesito) lo uso para desinflar mi área debajo de los ojos y realmente funciona. ¡Para un toque adicional, déjelo en el refrigerador durante la noche!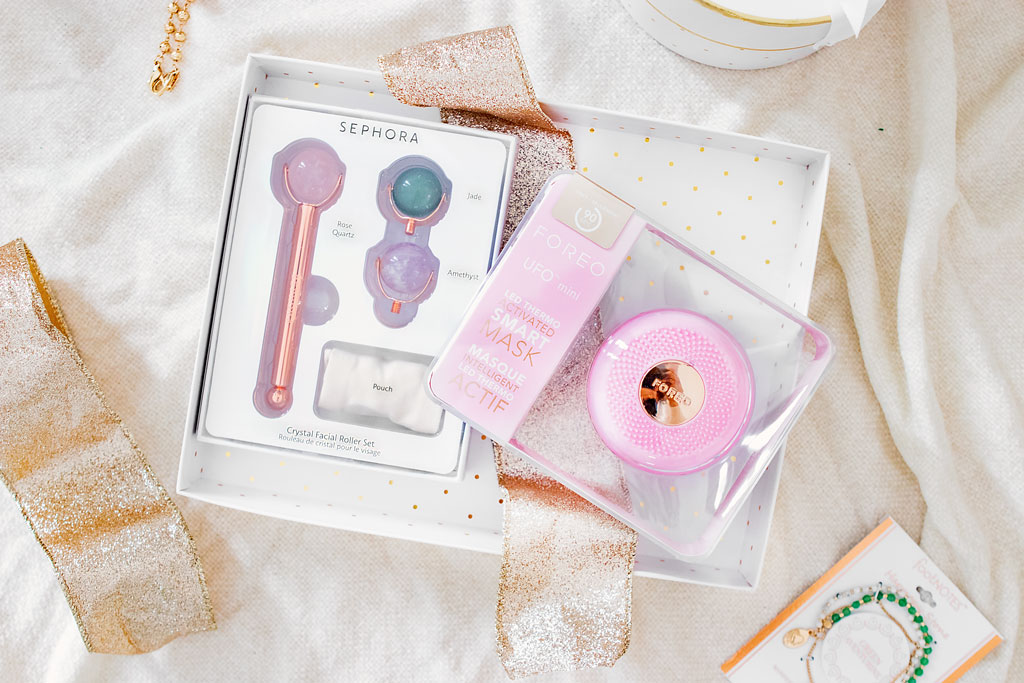 ---
For the accessory queen
| $36, on sale $15 | Let's be honest, masks will be in our lives for quite some time. And thus, let's add a bit of glam and practicality to the mix. Keep your masks handy and easily accessible.
| $60, on sale $18 | Arm candy is a must! And this green and gold piece adds the perfect subtle touch to any accessory queen's wrist.
Para la reina de los accesorios
máscaras | $36, a la venta $15 | Seamos honestos, las máscaras estarán en nuestras vidas durante bastante tiempo. Y, por lo tanto, agreguemos un poco de glamur y practicidad a la mezcla. Mantenga sus máscaras a mano y a fácil acceso.
verde | $60, a la venta $18 | ¡Los accesorios en la muñeca es imprescindible! Y esta pieza verde y dorada agrega el toque sutil perfecto a la muñeca de cualquier reina de accesorios.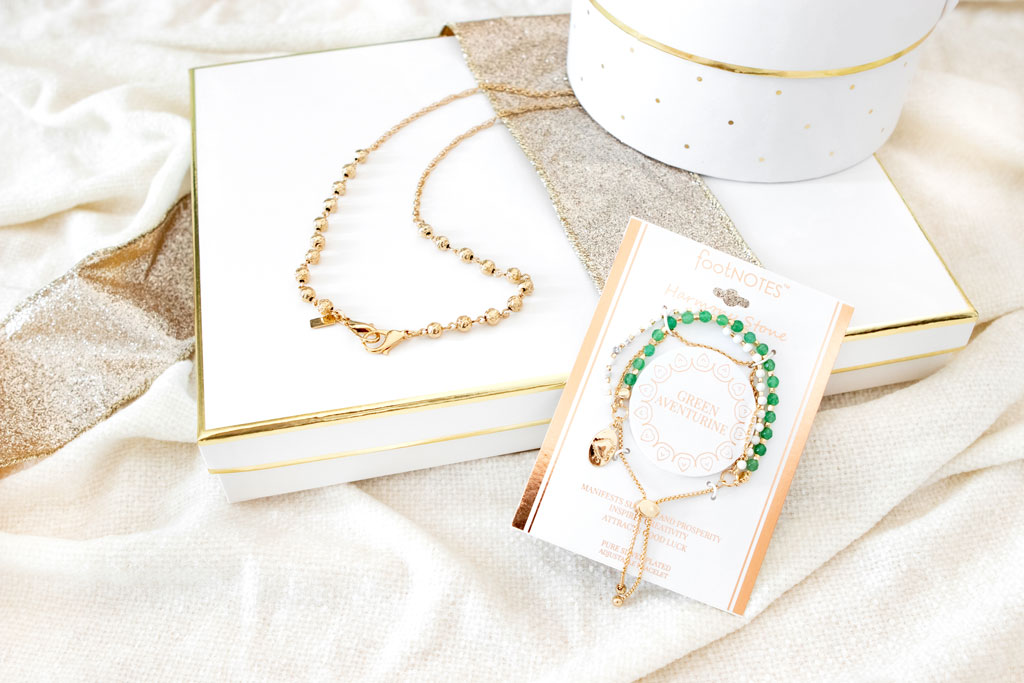 ---
For the Kiddos
| $20, on sale $15 | Create imaginative scenes with the included backgrounds and matching wooden magnets. The set includes 119 magnets, 2 double-sided background cards and a magnetic game board that stands up in its own wooden storage case.
| $60, on sale $27 | A compact wood easel that comes ready with built-in paper roll, grip clip, chalkboard and dry eraser board.
Para los niños
| $20, a la venta $15 | Crea escenas imaginativas con los fondos incluidos y los imanes de madera. El juego incluye 119 imanes, 2 tarjetas de fondo de doble cara y un tablero de juego magnético que se coloca en su propia caja de madera.
| $60, a la venta $27 | Un caballete de madera compacto que viene listo con un rollo de papel, un clip de agarre, una pizarra y una goma de borrar en seco.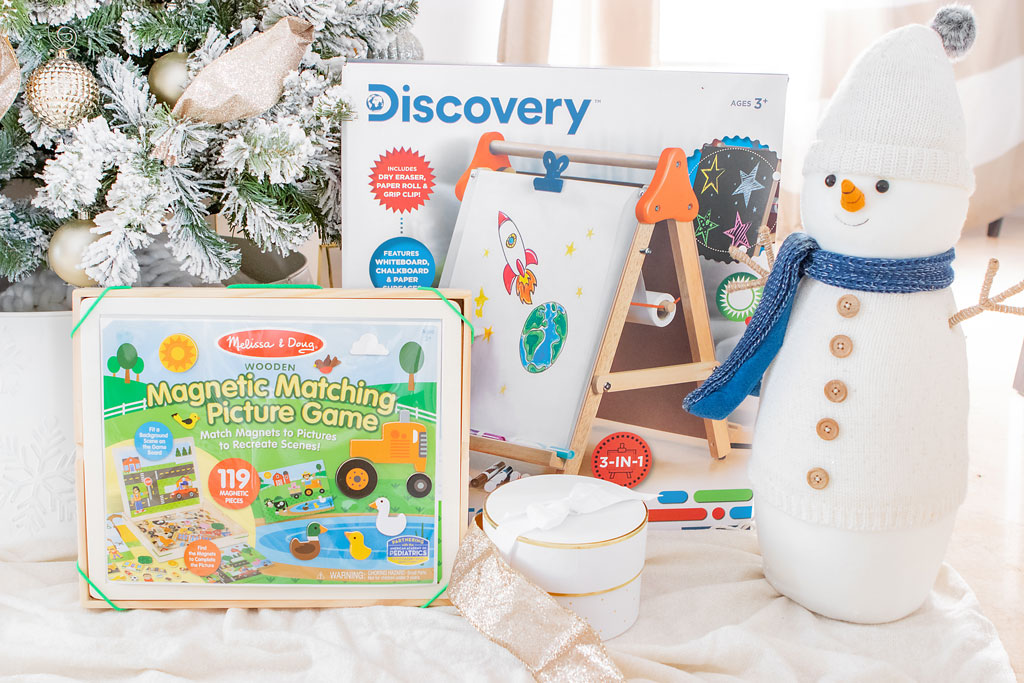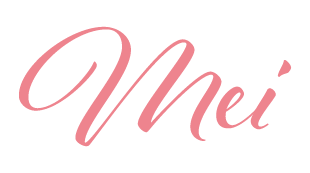 ---
PIN FOR LATER