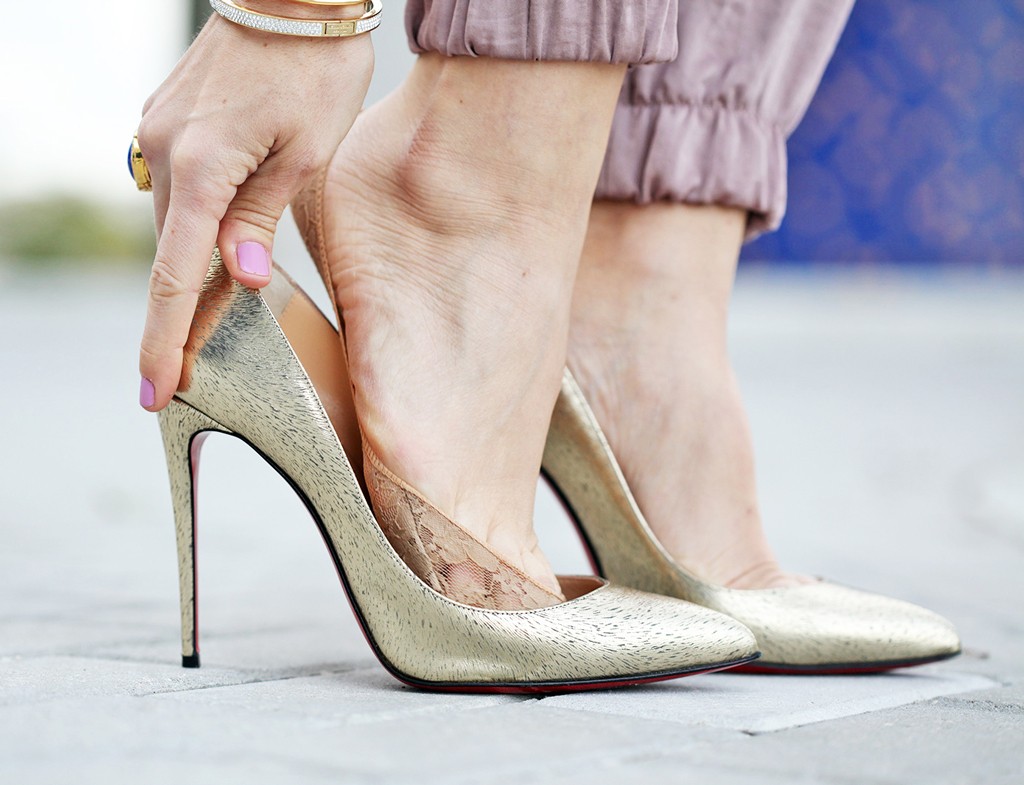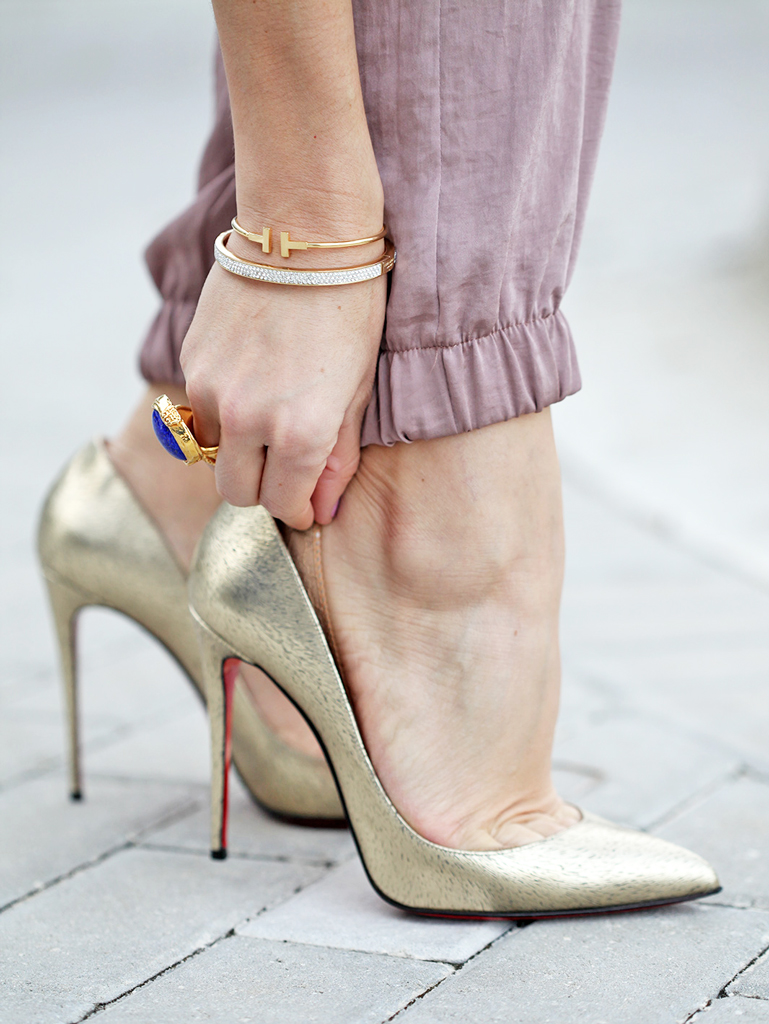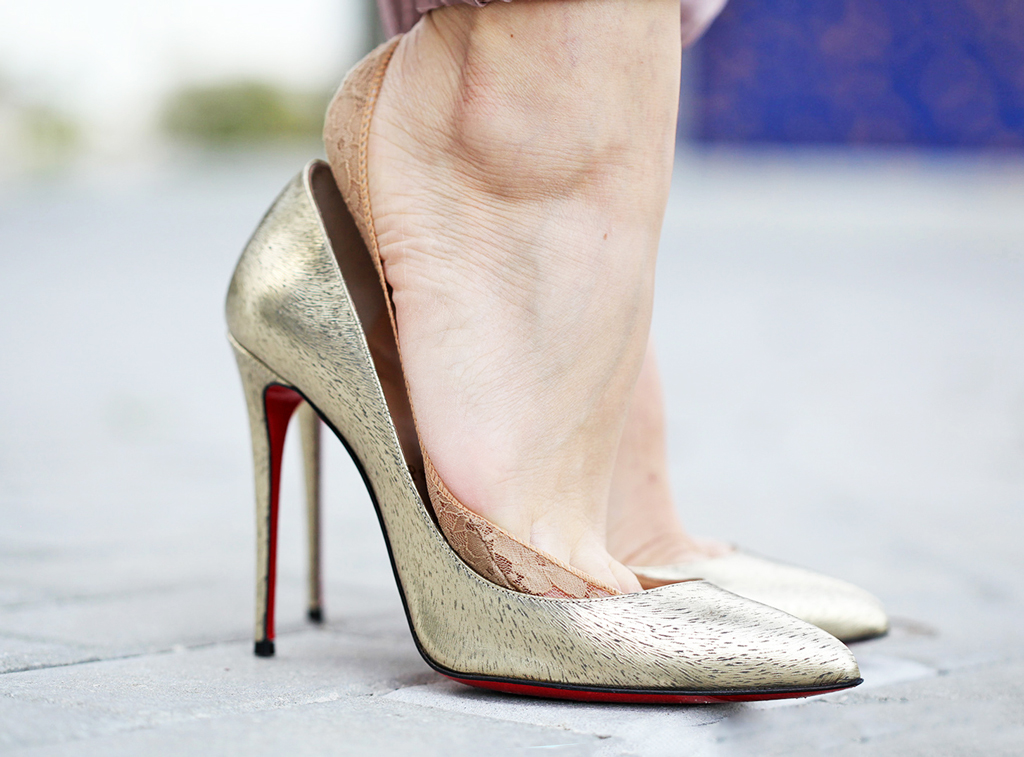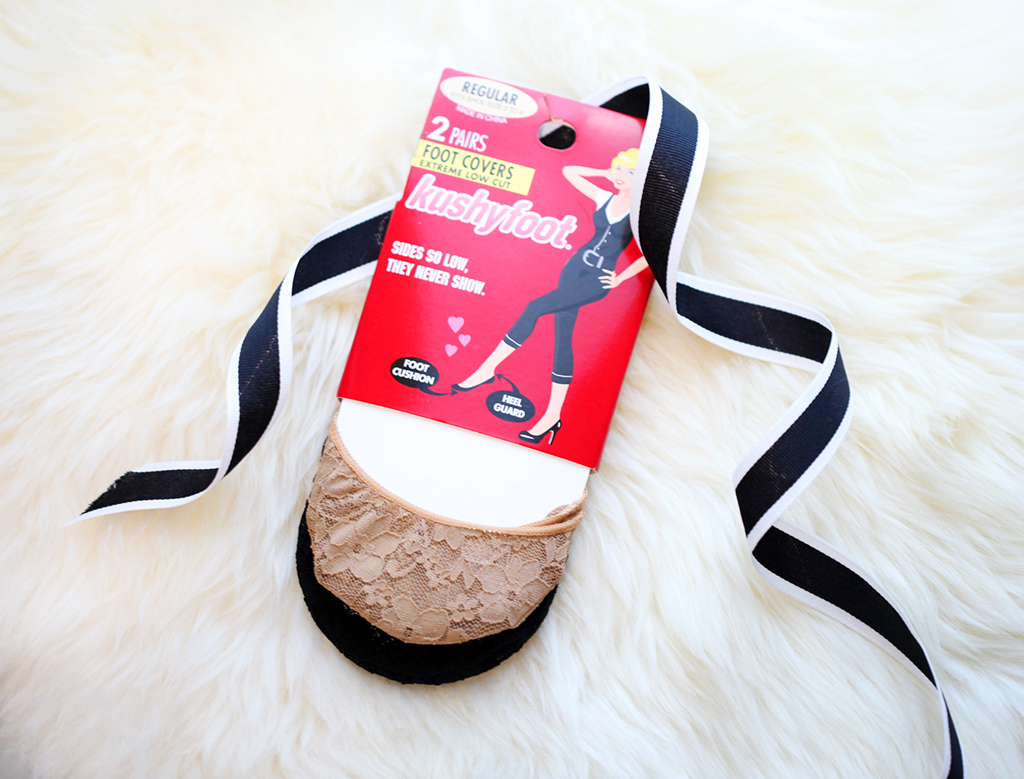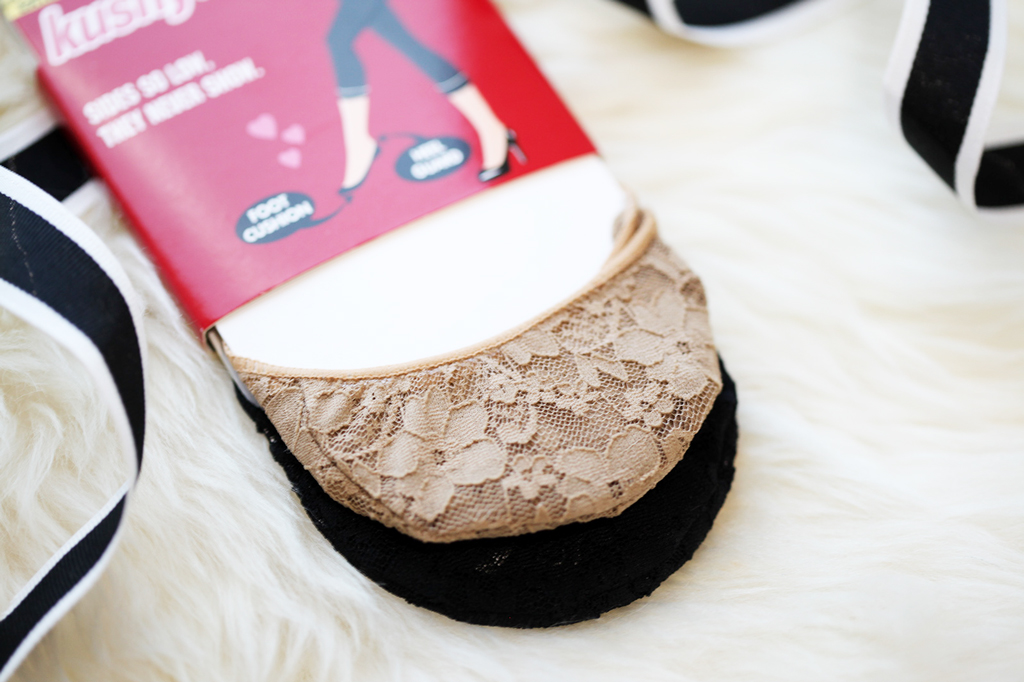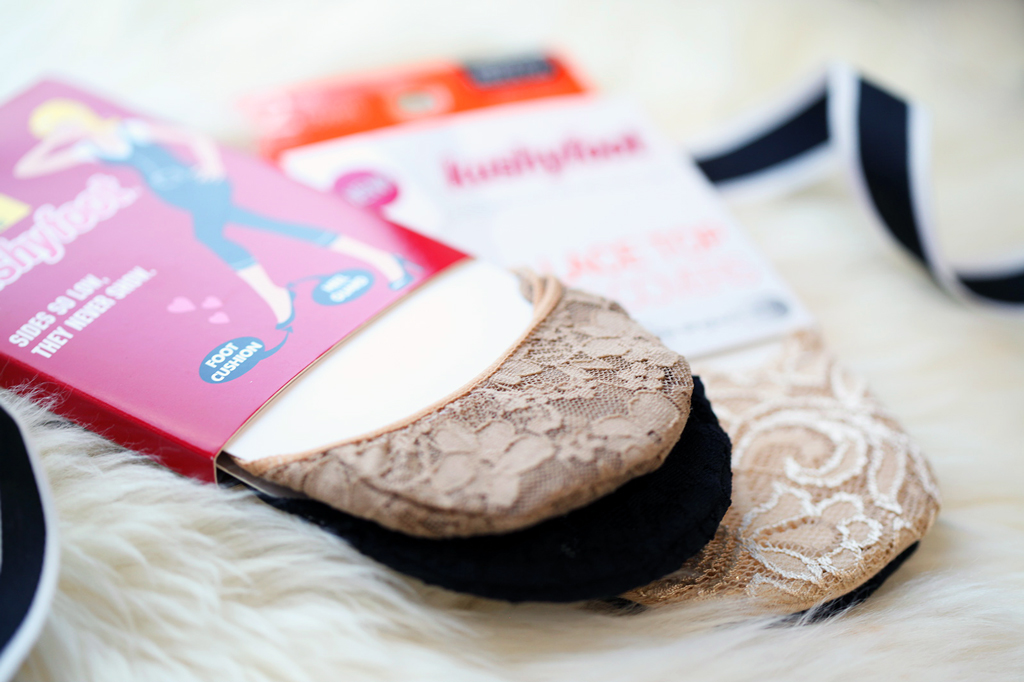 <<  FOOT COVERS: KushyFoot c/o  |   PUMPS: Christian Louboutin  |   BRACELET: Tiffany & Co. 'T:Wire' & Henri Bendel 'Bendel Rox Skinny Bangle'   |    RING:YSL (similar #1, similar #2)   >>
Who wouldn't love to feel comfortable while looking flawless? EVERYONE! right? So when KushyFoot reached out to me to try their line of functional legwear products I thought "Why haven't I used these before?" Their line is actually quite extensive, ranging from fashionable tights to yoga socks, but I was specifically interested in their foot covers, which have a padded sole and heel grip, why? Because despite my eternal love to Louboutins I do have to reveal they are not my most comfortable footwear. Thankfully, after wearing these adorable lace covers,  I was able to tolerate, more than the usual, my favorite pumps in a beautiful date night with the hubby, total win-win right?
And guess what ladies? Not only did I find these to be made of great quality, they are also incredibly affordable, ranging from $3.99 to $9.99 per pair. Want to see these in person, check out where they are sold here (they are also available at CVS & Walgreens).
I can't wait to try their Flats to Go®, they would be perfect as backup for a wedding or even a concert; anything that requires long hours of fabulous yet uncomfortable footwear.
*Thanks to KushyFoot for providing me samples for this post. All opinions are my own*

PIES FELICES, YO FELIZ: MEDIECITAS KUSHYFOOT
¿A que chica no le encantaría sentirse cómoda mientras usa sus tacones favoritos? ¡A TODAS! ¿correcto? Así que cuando KushyFoot se comunico conmigo para provar  su línea de productos de calcetería pensé "¿Por qué no los he utilizado antes?" Su línea es bastante extensa, tienen desde mallas (pantimedias) a medias para practicar yoga, pero yo estaba especialmente interesada en sus mediecitas para cubrir los pies, que tienen un agarre en el talon y suela acolchada, ¿por qué? Porque a pesar de mi amor eterno a los Louboutins, tengo que revelar que no son mi calzado más cómodo. Por suerte, después de usar estas mediecitas adorables de encaje, pude tolerar más de lo habitual, mis tacones favoritos en una cena romántica con mi esposo.
¿Y adivinen qué chicas? Estas mediecitas no sólo son de gran calidad, sino que también son increíblemente asequible, cerca de $3.99 a $9.99 por par ¿Quieres verlas en persona, echa un vistazo donde se venden aquí (también están disponibles en CVS y Walgreens).
Me encantaria probar sus Flats to Go®, que serían perfectas para una boda o incluso un concierto; cualquier evento que requiera muchas horas de bello pero incómodo calzado.
*Gracias a KushyFoot  por proporcionarme muestras para este post. Todas son mis opiniones*