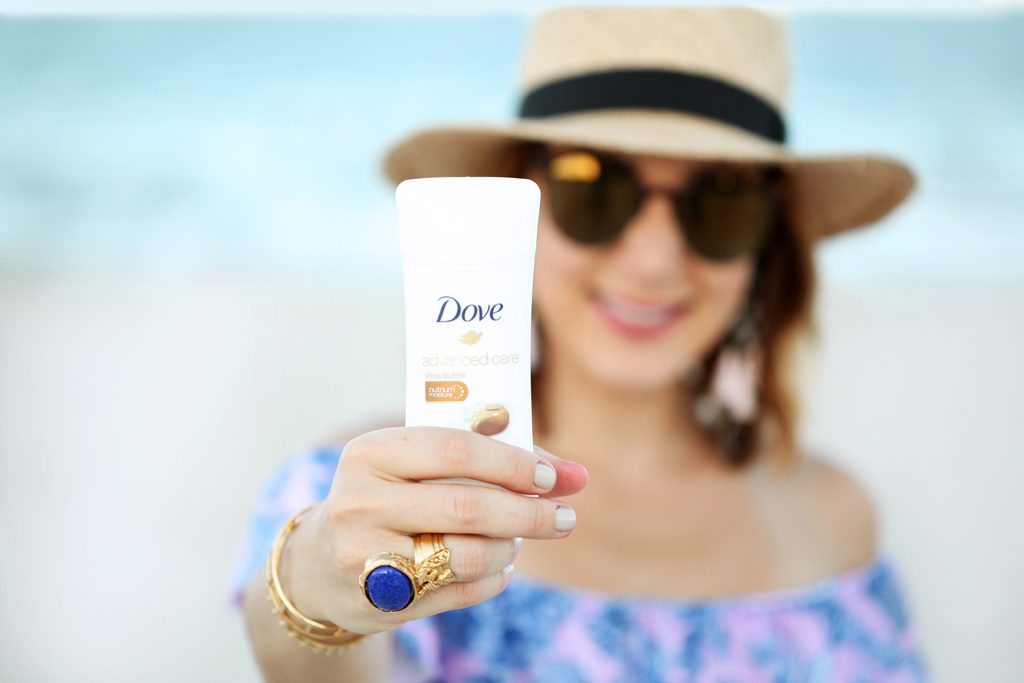 << SWIMSUIT: Victoria's Secret (similar top, similar top, similar bottom, similar bottom all on sale) | OVERALL: Zara (similar, similar, similar) | HANDBAG: Saks Fifth Avenue OFF 5TH (on sale under $30!) | BRACELET: Baublebar 'Ladder Cuff' | RING: YSL 'Arty' (affordable option, affordable option) | SUNGLASSES: BP via Nordstrom (similar) | HAT: Nordstrom (similar, similar) | NAIL POLISH: CND 'Svelte Suede' | LIPSTICK: MAC 'Peach Blossom' >>
Photography by: @Lis.ThamPhoto
[one_half]
Hello Friday and hello summer savior!
I am so excited to be partnering with Dove and Simply Stylist to share my beauty routine for a worry-free day at the beach. Miami is known for endless sandy beaches, beautiful people and nearly perfect weather, but let's be real, the high temperatures (sometimes even reaching mid 90s°F) can surely impact a fun day in the sun. Except when you have Dove Advanced Care Antiperspirant handy in your beach bag
Did you know that two out of three women have experienced an underarm issue? Well Dove Advanced Care Antiperspirant is not only formulated to give you 48-hours of odor and wetness protection but its NutriumMoisture™ technology helps nourish your skin too. Your underarms will definitely feel softer and smoother in just three days. I recommend Shea Butter (scents of rich shea butter and warm musk) or Original Clean, but you can pick to your heart's content, because Dove has 15 fragrances to pick from.
So ladies, make the switch to stay fresh and smooth, not only during the beach and pool season but anytime you want to feel confident!
*This is a sponsored conversation written by me on behalf of Dove and Simply Stylist. All the opinions expressed are, as always, honest and my own.*
[/one_half]
[one_half_last]
Hola viernes y ¡hola a mi salvación de verano!
Estoy muy emocionada de unirme con Dove y Simply Stylist para compartir mi rutina para un día en la playa. Miami es conocido por sus interminables playas, gente guapa y clima casi perfecto, pero seré honesta, las altas temperaturas (que a veces llegan a mediados de los 90° F) sin duda pueden afectar su día de diversión en el sol. Excepto cuando tiene Dove Advanced Care Antiperspirant en su bolsa de playa.
¿Sabían que dos de cada tres mujeres han tenido un problema en la zona de la axila? Les cuento que Dove Advanced Care Antiperspirant no sólo está formulado para proporcionar 48 horas de protección contra la sudoración y el olor, pero su fórmula NutriumMoisture™ ayuda a nutrir su piel también. Definitivamente va a sentir sus axilas más suaves en tan sólo tres días. Les recomiendo Shea Butter u Original Clean, pero tiene para escoger de 15 formulas y fragancias.
Así que, chicas, hagan el cambio para sentirse frescas y con piel más suave, no sólo durante la temporada de playa y alberca, pero cuando quiere sentirse confiada en su desodorante.
*Esta es una conversación patrocinada y escrita por mí en nombre de Dove y Simply Stylist. Todas las opiniones expresadas, como siempre, son honestas y propias.*
[/one_half_last]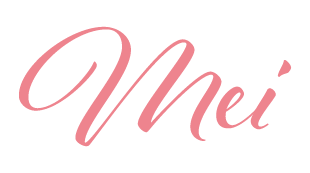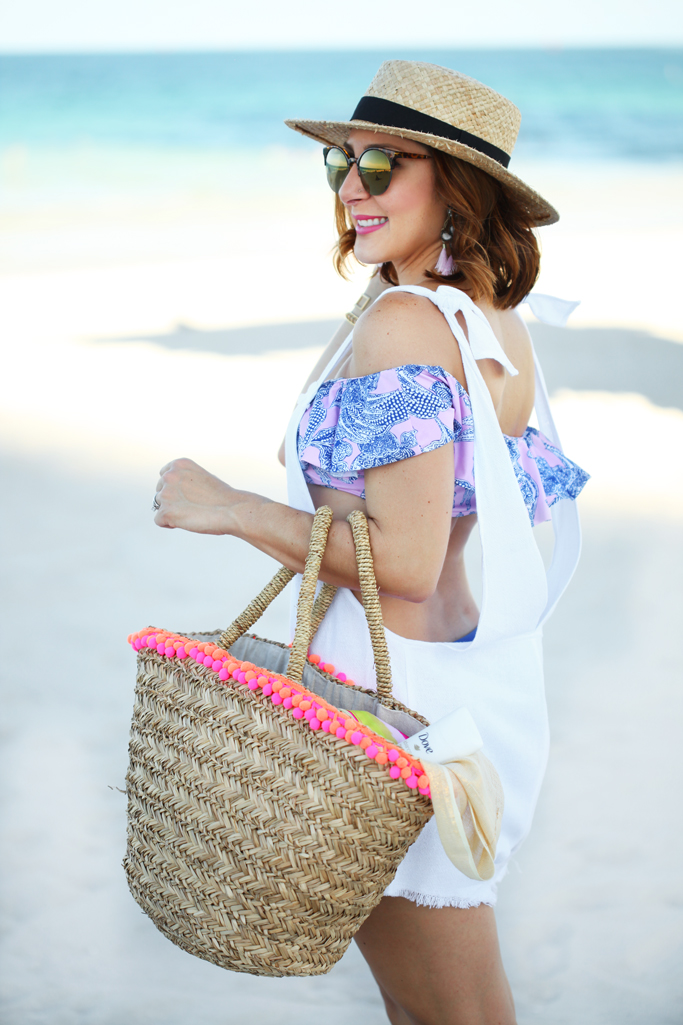 Dove Advance Care Antiperspir