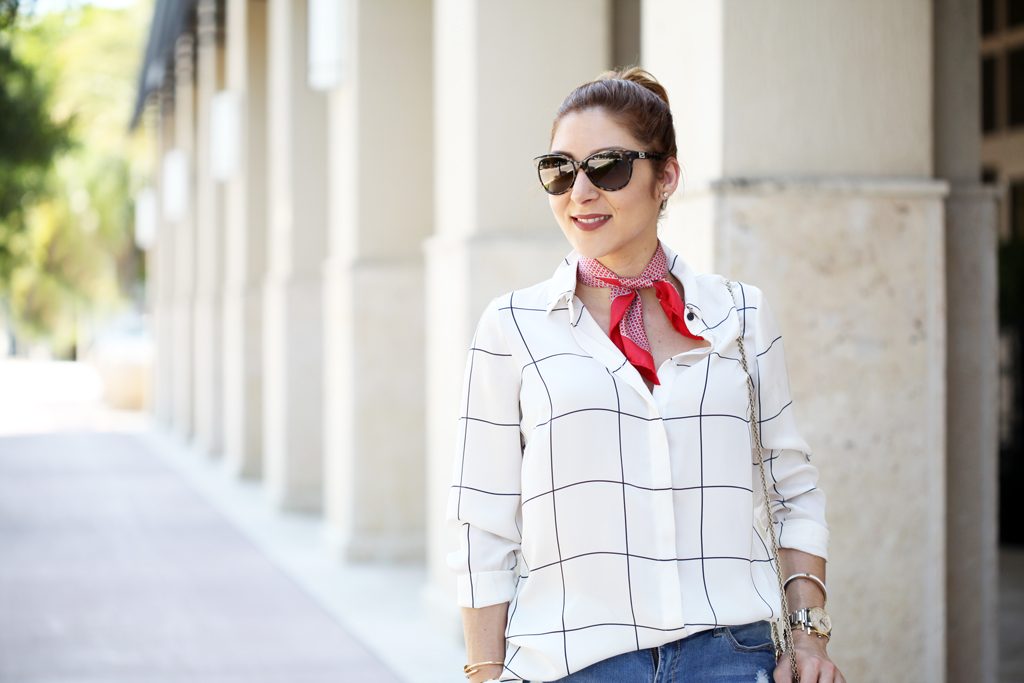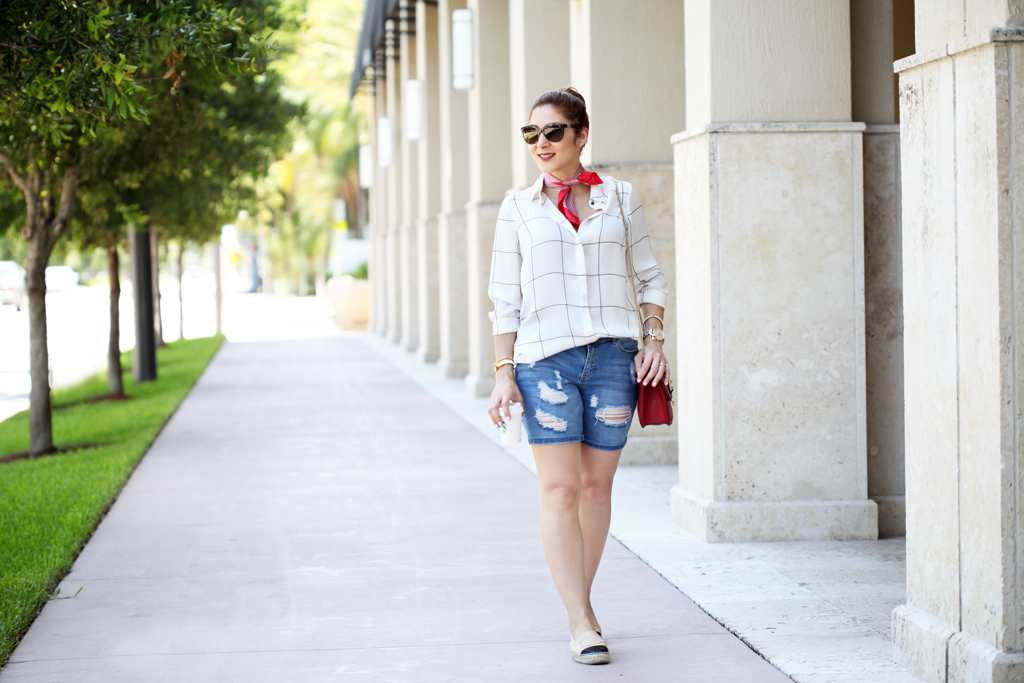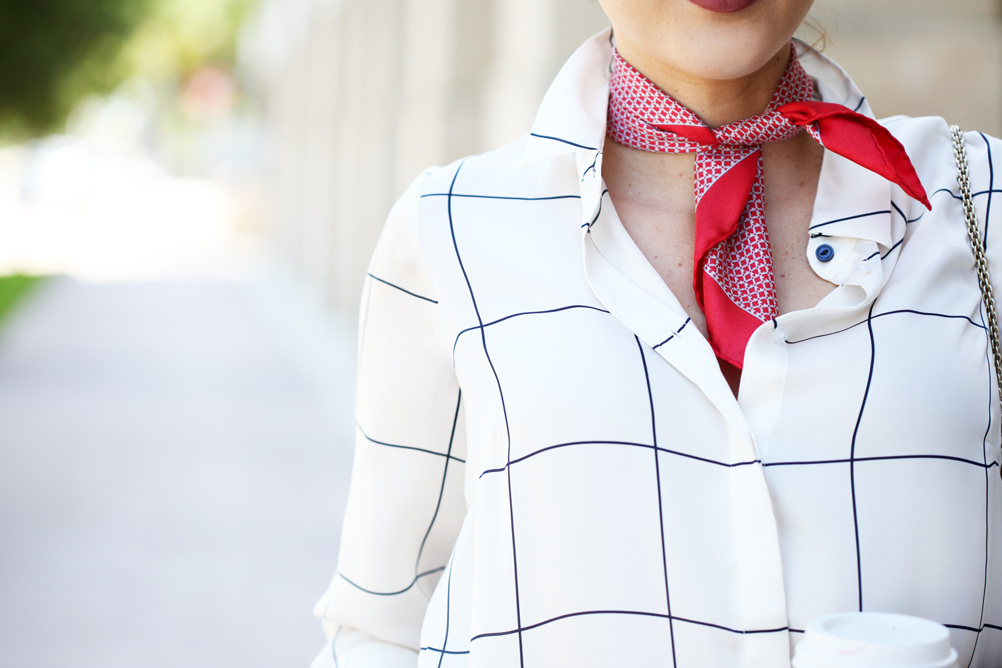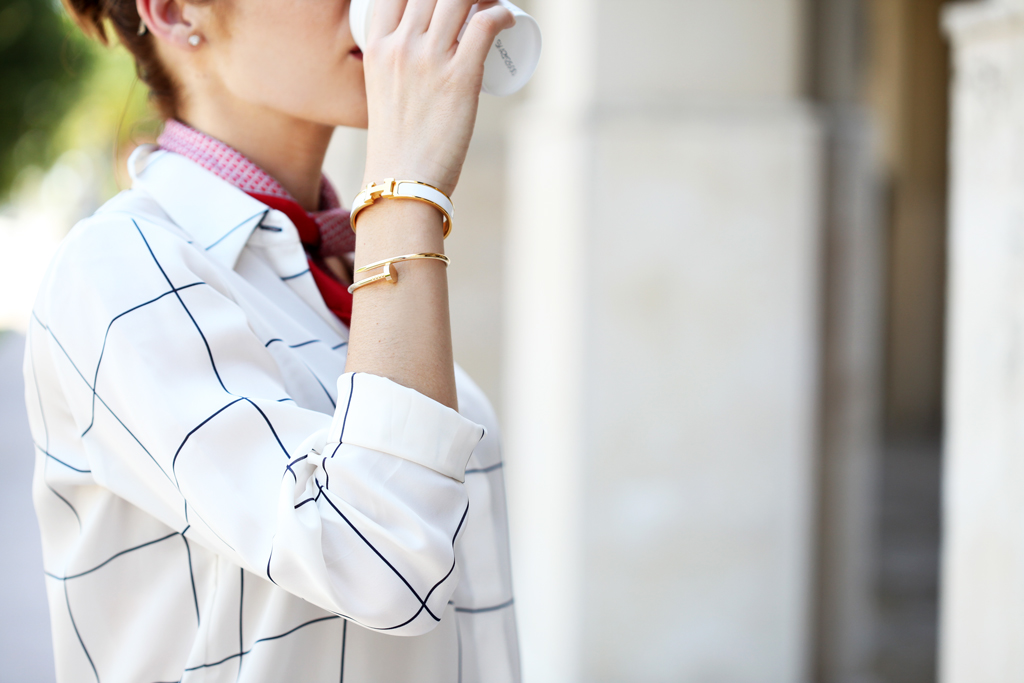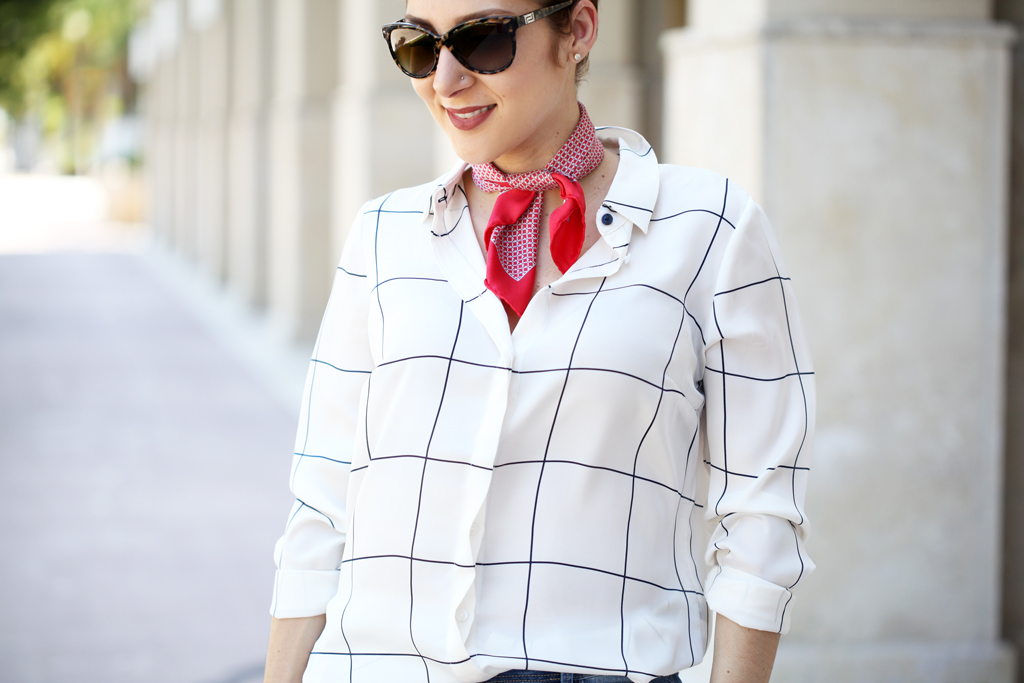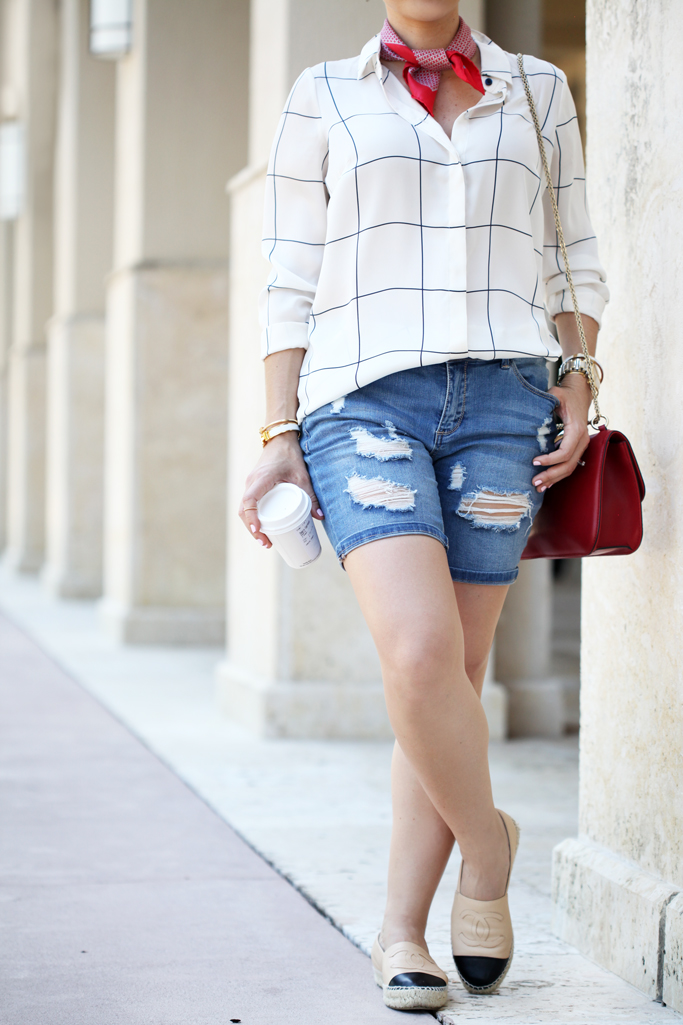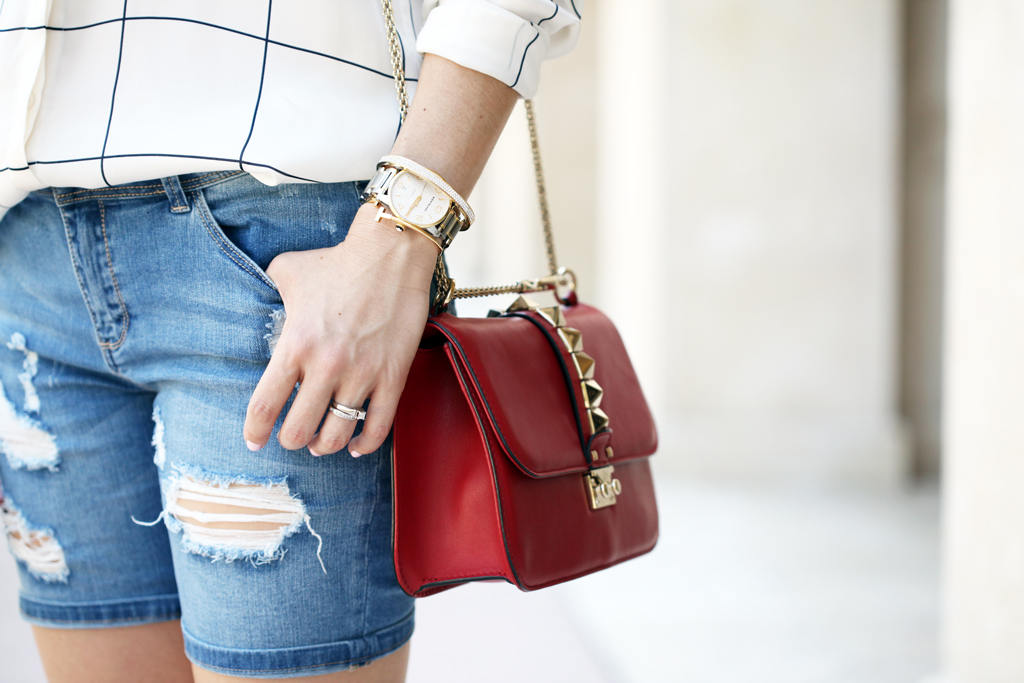 <<   TOP:  The Limited (similar #1, similar #2)    |  SHORTS: Nordstrom (similar)  |   POCKET SQUARE (used as a scarf): Salvatore Ferragamo (affordable option)    |   HANDBAG: Valentino 'Glam Lock' (affordable option)  |  WATCH: Rolex (affordable option)    |   BRACELET: Henri Bendel (Bendel Rox Skinny Bangle & similar), Hermès 'Clic Clac H' (affordable option), Cartier 'Juste Un Clou' (affordable option) and Tiffany & Co. 'T-Wire' (affordable option)   |   ESPADRILLE: Chanel (similar)   |   SUNGLASSES: Versace (similar)   |   NAIL POLISH: Opi 'You Pink Too Much'  |   LIPSTICK:  Huda Beauty 'Trendsetter'   >>
Can you tell I am obsessing over the neck scarf trend? If not, you will notice soon, because even though I've already featured it in a previous post here, I will sure flaunt it more and more in upcoming posts. This time around, however, it was all about feeling comfy but not without sacrificing style. Despite the warm temperatures, who am I kidding it has been scorching hot in Miami, but this roll-up blouse was perfect for running errands after coming back from vacay (stay tuned for some sun-filled post coming soon). This lightweight blouse is the softest and most convenient to own (does not crease ladies), unfortunately it is no longer available, but fear not, I have found a very similar one which I've linked above.
Want to see how I've styled this same top in the past? Take a look at this previous post.

PANTALONES CORTOS + BLUSA DE CUADROS
¿Puede notar que estoy obsesionada con la tendencia de los pañuelos en el cuello? Si no, se dará cuenta pronto, porque a pesar de que ya la he compartido en este post anterior, estoy segura que voy a hacerlo muchas veces más. Esta vez, sin embargo, fue todo sobre la comodidad pero no sin sacrificar estilo. A pesar de la cálida temperatura, este top de manga larga fue perfecto para hacer las diligencias necesarias después de regresar de nuestras vacaciones (estén atentos para los próximos post que estarán plenos de sol y arena). Esta ligera blusa es la más suave y conveniente de poseer (no se arruga chicas), por desgracia, ya no está disponible, pero no se preocupen porque he encontrado uno muy similar, y he vinculado arriba junto con las otras piezas de este look.
¿Quieres ver cómo combine esta misma blusa en el pasado? Echa un vistazo a este post anterior.