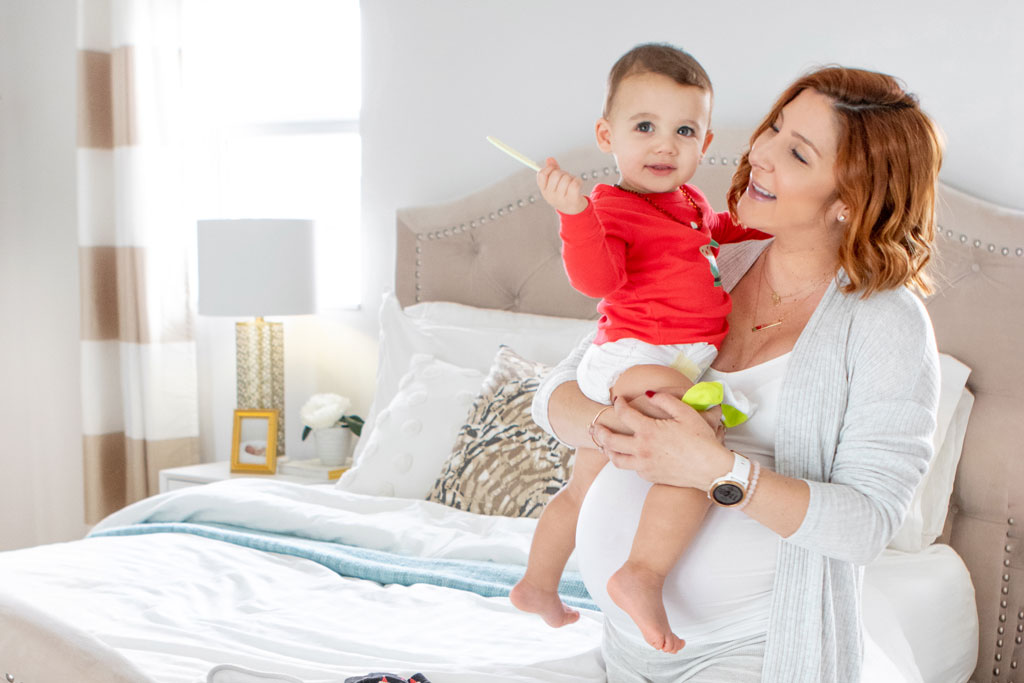 What's the first thing you think of when you hear the word tradition? I think of my Cuban heritage and how we are known for being strong rooted and purposed to passing along our traditions. Cubans have a tendency, or so I hear, to instill our traditions from generation to generation. From our accent to our cuisine, from our music to our coladas (coffee). And because our little guy and soon-to-arrive baby girl are both American-born, the Cuban traditions I want to pass on are just as important as the American ones I plan to adopt.
¿Qué es lo primero que piensas cuando escuchas la palabra tradición? Yo, pienso en mi herencia cubana y en cómo somos conocidos por tener fuertes raíces y nuestra dedicación de transmitir nuestras costumbres. Los cubanos tienen una tendencia, o eso escucho, de inculcar las costumbres de generación en generación. Desde nuestro acento hasta nuestra cocina, desde nuestra música hasta nuestras coladas (café). Y debido a que nuestro pequeño y la princesa que pronto llegará son estadounidenses, las tradiciones cubanas que quiero transmitir son tan importantes como las estadounidenses que planeo adoptar.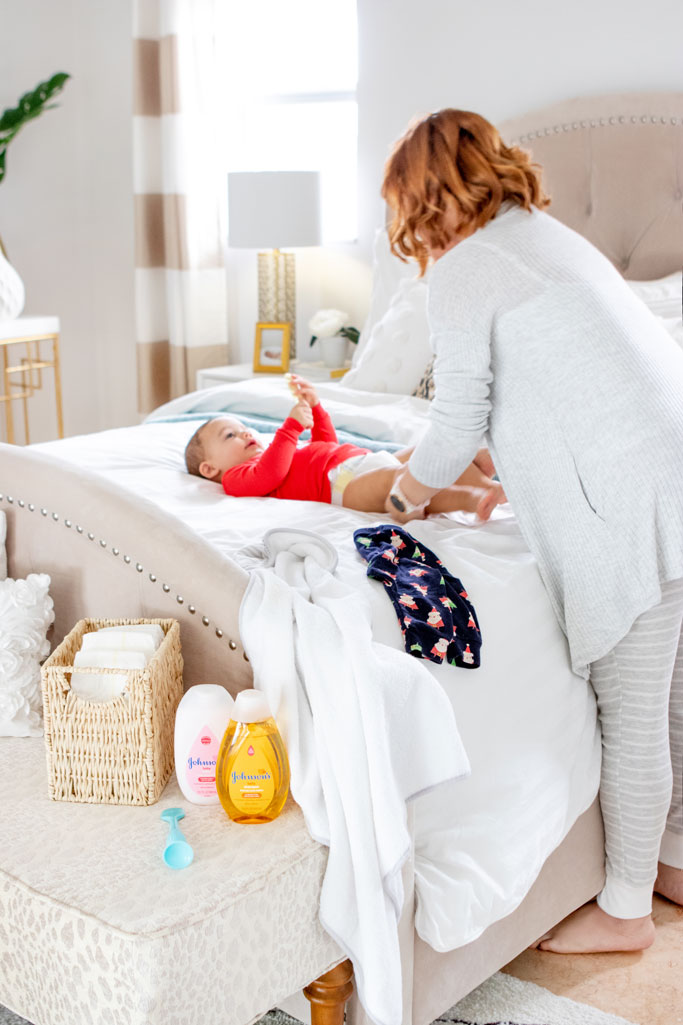 By the way, traditions, at least for me, don't necessarily mean passing down your grandma's delicious flan recipe or eating lechon asado (roasted pork) for Noche Buena (Christmas eve). Traditions can also include our senses, like our mom's warm touch consoling our 5-year-old self or the scent of our aunt's favorite gardenia tree in the backyard. Traditions can even be visual, like when I see and use the classic gold that immediately takes me back to the sweetest memories I hold dear to my heart –bath time with my mom.
Por cierto, las tradiciones, al menos para mí, no necesariamente significan pasar la deliciosa receta de flan de tu abuela o comer lechón asado para Noche Buena. Las tradiciones también pueden incluir nuestros sentidos, como el toque cálido de nuestra madre consolándonos cuando teníamos 5 años o el aroma del árbol de gardenia favorito de nuestra tía. Las tradiciones incluso pueden ser visuales, como cuando veo y uso el clásico que inmediatamente me lleva de vuelta a los recuerdos más dulces que tengo en mi corazón: el momento del baño con mi mamá.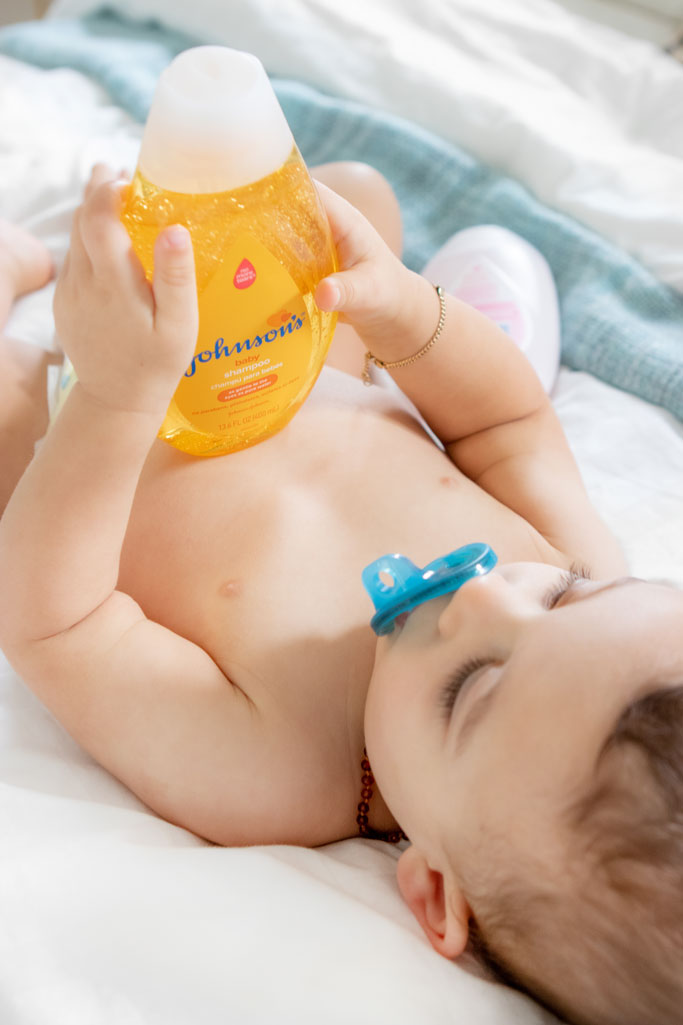 Let me take you back to when I was a small child in Cuba. One thing I understand now but didn't back then was how scarce things were for many Cuban families during those times. Despite these rough times my mom always managed to have that golden-colored bottle for our special time of the day. Today, this tradition is one I was most excited to create with Julian. This little bottle not only holds memories of my time as a child but it's a classic that has been trusted for years by many families. Recently via my Instagram (here) I shared how from day one, we made sure to use products that were gentle on Julian's delicate skin. How we trusted (and continue to trust) Johnson's to keep his skin free of parabens, phthalates, sulfates, and dyes, while also nourishing it and making sure it is soft and looking healthy.
Now that I am a mom, I want both of my children to hold these memories as dear to their hearts as I do. And when little Miss Jorge makes her debut, I plan to create more sweet moments that both her brother and she can remember and pass down to their little ones one day.
Déjame llevarte de regreso a cuando era una niña pequeña en Cuba. Una cosa que entiendo ahora es cuán escasas fueron las cosas para muchas familias cubanas durante esos años. A pesar de esos tiempos difíciles, mi madre siempre logró tener esa botella de color dorado para nuestro momento especial del día. Hoy, esa tradición es la que más me entusiasmó crear con Julián. Esta pequeña botella no solo guarda recuerdos de cuando era pequeña, sino que también es un clásico en el que muchas familias han confiado durante años. Recientemente a través de mi Instagram (aquí) compartí cómo desde el primer día, nos aseguramos de usar productos que fueran suaves con la delicada piel de Julián. Cómo confiamos (y seguimos confiando) en Johnson's para mantener su piel libre de parabenos, sulfatos y colorantes, y al mismo tiempo la nutre asegurándose de que esté sea suave y se vea saludable.
Ahora que soy madre, quiero que mis dos hijos tengan estos recuerdos tan queridos en sus corazones como yo. Y cuando la pequeña señorita Jorge haga su debut, espero crear momentos mucho más dulces que tanto su hermano como ella puedan recordar y transmitir a sus pequeños algún día.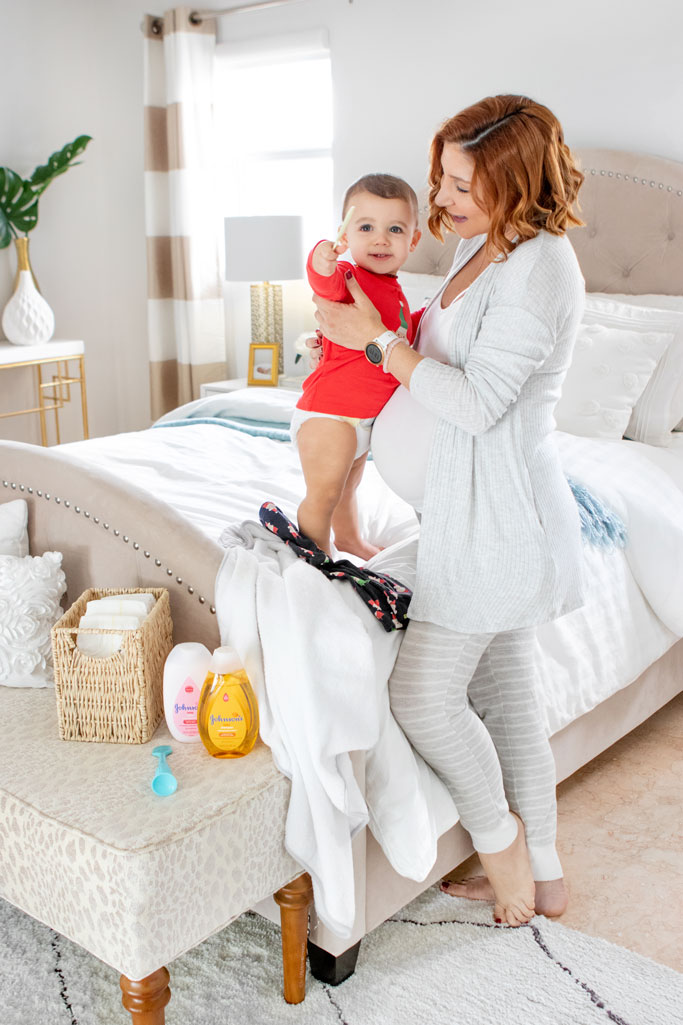 This is a sponsored conversation written by me on behalf of Johnson's. All the opinions expressed are, as always, honest and my own. Thanks for supporting the brands that make this blog possible.
Esta es una conversación escrita por mí y patrocinada por Johnson's. Todas las opiniones expresadas, como siempre, son honestas y propias. Gracias por apoyar a las marcas que hacen este blog posible.