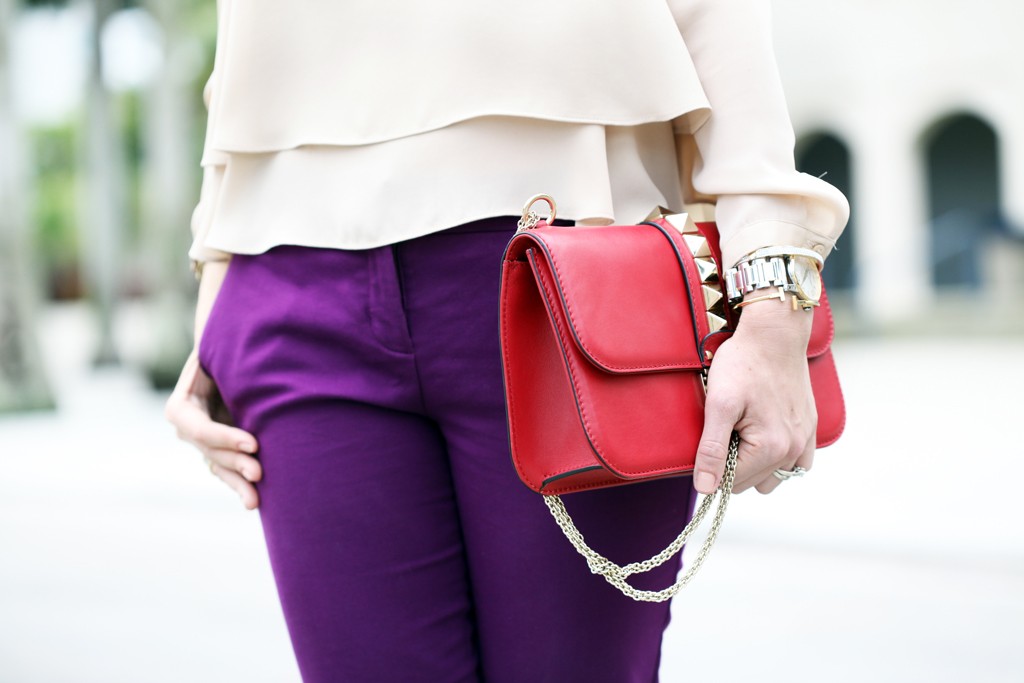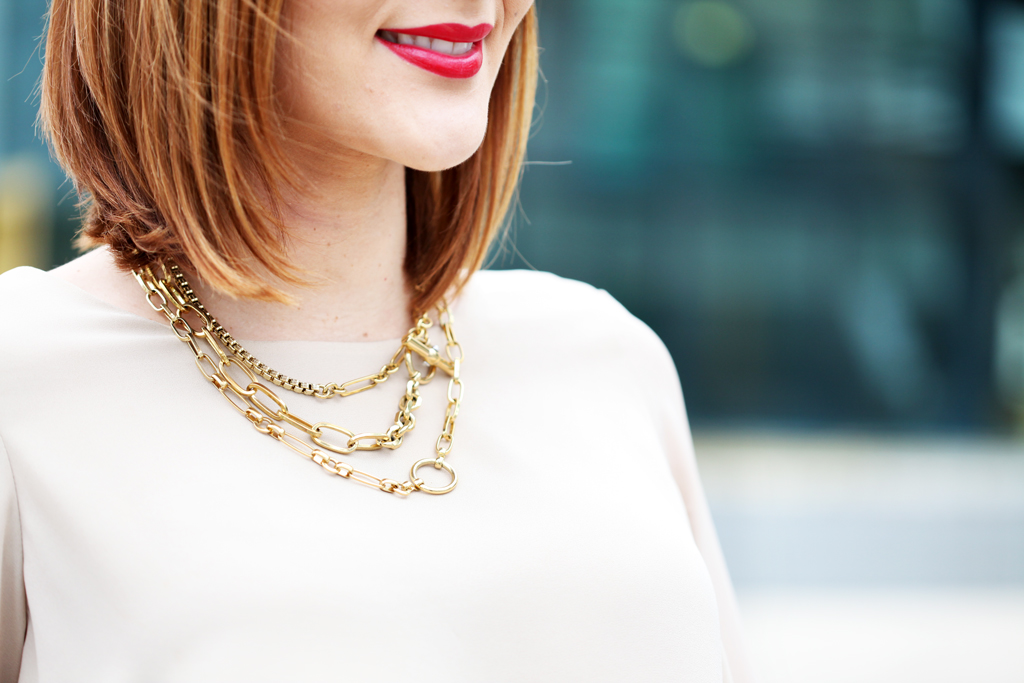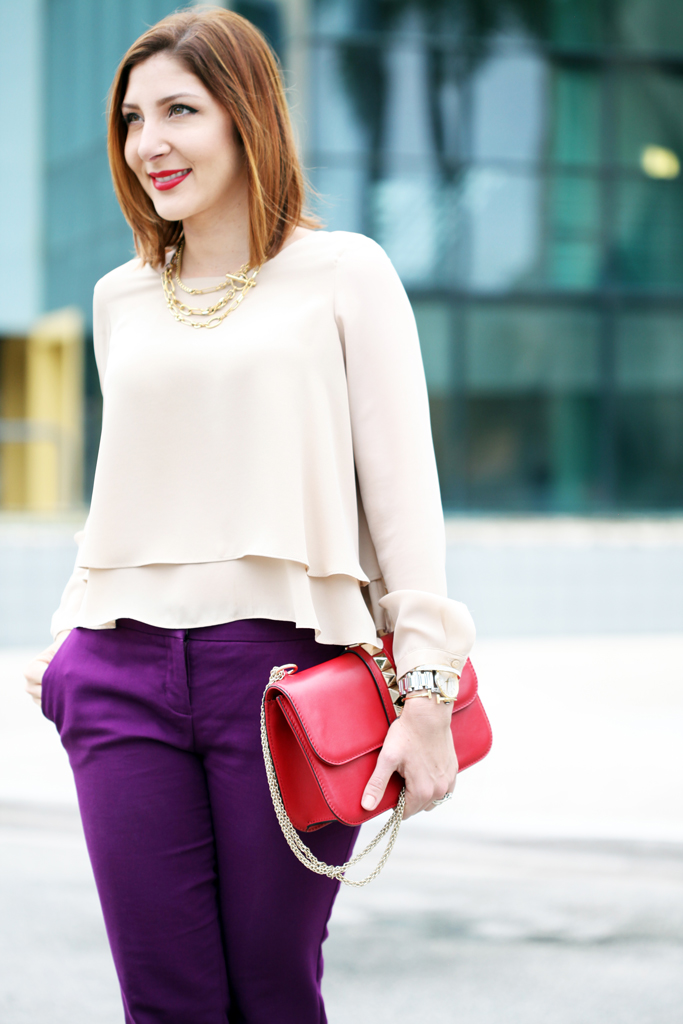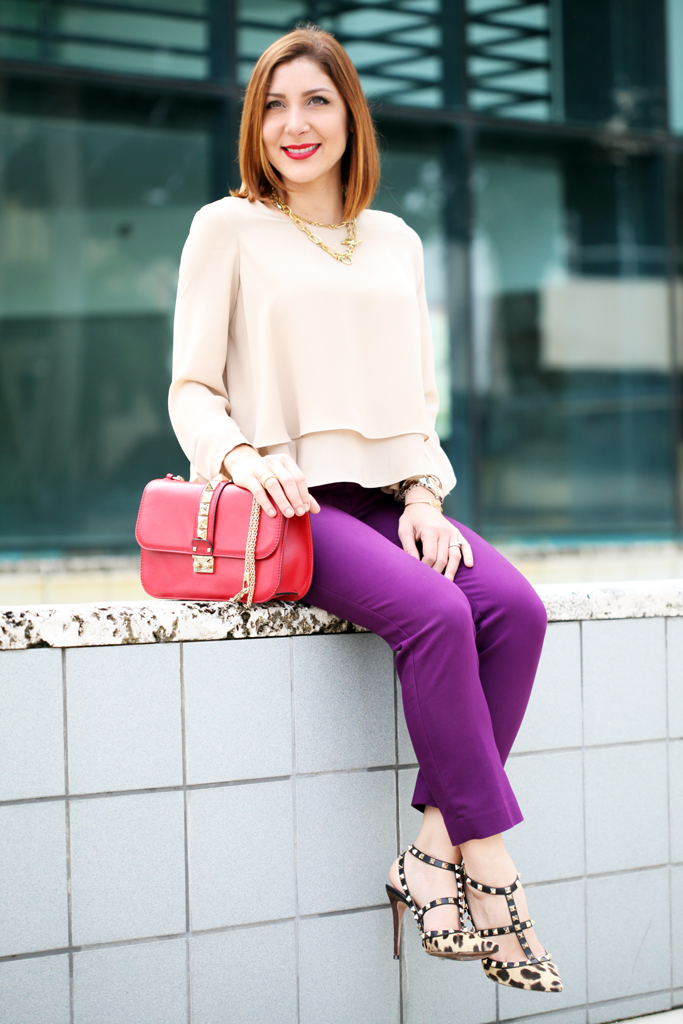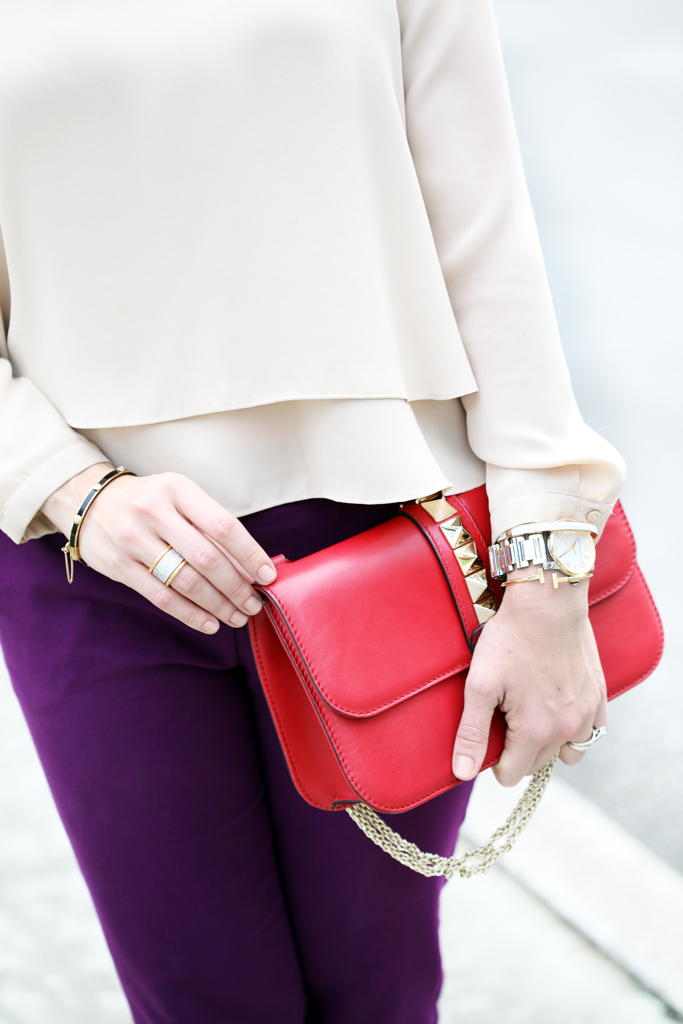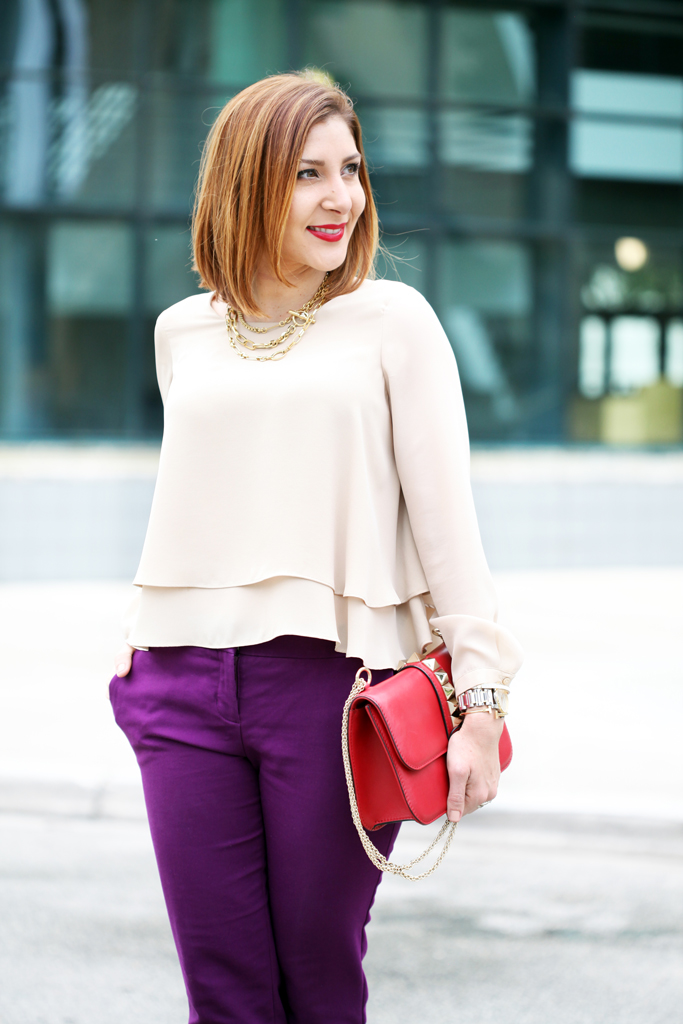 <<   BLOUSE: Zara (similar #1, similar #2, loving this one)    |   PANTS: Express 'Ultimate Double Weave' (on sale now!)   |     NECKLACE: Henri Bendel (similar)   |    HANDBAG: Valentino 'Lock Rockstud' (affordable option)  |    SANDALS: Valentino (similar, affordable option)  |    RING: Henri Bendel (similar)    |    WATCH: Montblanc 'TimeWalker' (similar) |    BRACELET: Henri Bendel (Bendel Rox Skinny Bangle, similar) & Tiffany & Co. (affordable option)   |   NAIL POLISH: CND 'Svelte Suede'   |   LIPSTICK:  MAC 'So Chaud'    >>
The color-blocking trend has in fact been around for some time now and although there wasn't much of it during NYFW (New York Fashion Week), I sure know we will see more of it during summer, why? because everyone loves a good pop of color. This trend is one of my favs since it surely brightens up simple silhouettes with bold blocks of contrasting, complementary and even analogous colors (which is what I opted for in this look). With these fundamentals in mind, the finished look is fresh, clean and certainly chic. To spice things up with this look, I of course had to incorporate MY favorite color, leopard (take a look at how I've styled the same sandals here). So if you are a little bored of neutrals, pastels or even of "trying to tone it down", I invite you look in your own closet for some great color combos.

FIESTA DE COLORES: TACONES DE LEOPARDO + PANTALONES PÚRPURA
La tendencia de combinar colores llamativos, de hecho, ha existido desde hace ya algún tiempo y, aunque se vio poco de ella durante NYFW (Semana de la Moda en Nueva York), estoy segura que durante el verano veremos más de esta moda ¿por qué? porque a todos nos encanta un toque de color alegre y vivo. Esta tendencia es una de mis favoritas, ya que sin duda ilumina siluetas simples con bloques de colores llamativos que sirven como contraste, complementarios o análogos en un look. Con estos fundamentos en mente, el look final es fresco, moderno y sin duda elegante. Y para añadir más vida a este conjunto, por supuesto tuve que incorporar mi color favorito, el leopardo (eche un vistazo aquí para ver cómo he combinado las mismas sandalias antes). Así que si están aburridas de los tonos neutrales, colores claros o incluso de intentar de aplacar un look en específico, las invito a mirar en su propio armario para algunas excelentes combinaciones.