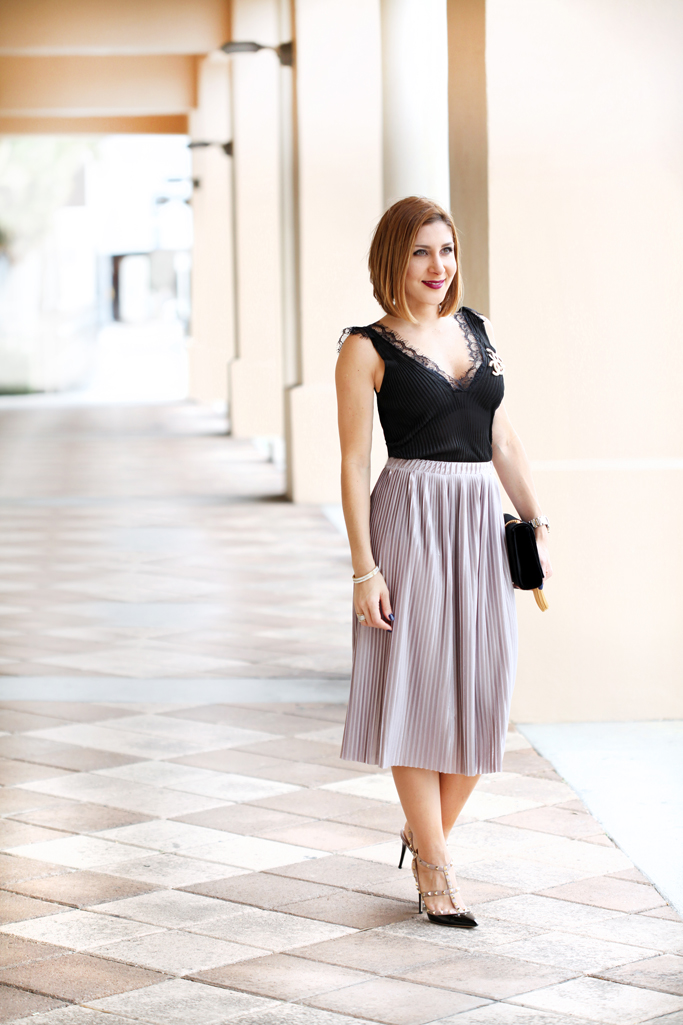 Look classy, elegant and timeless during the holidays. This Thanksgiving outfit is all about the season's hottest trend; of metallics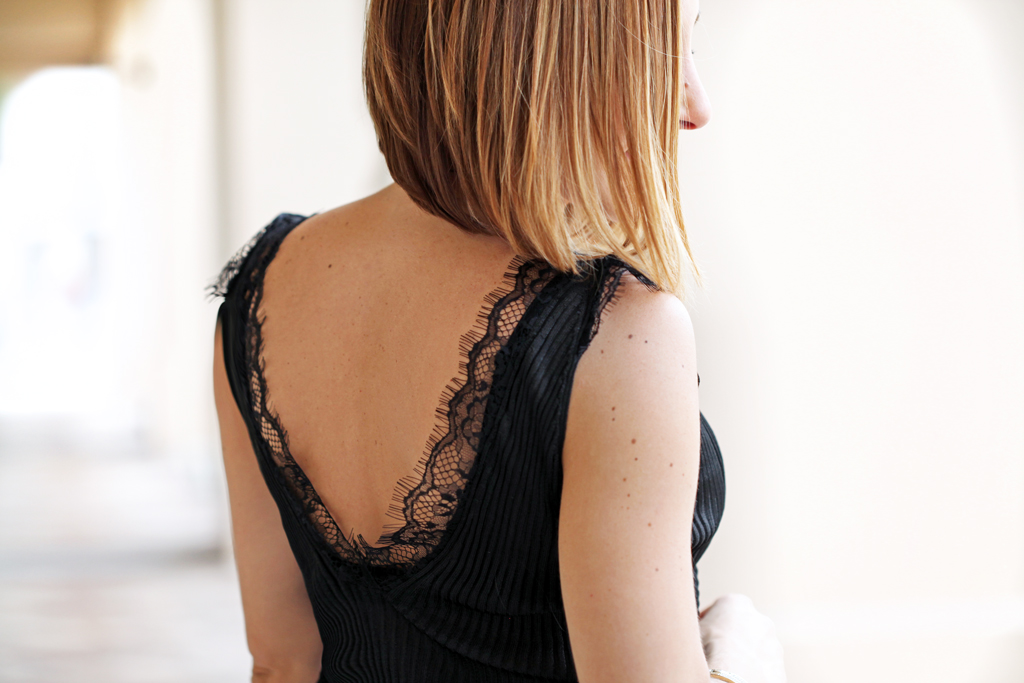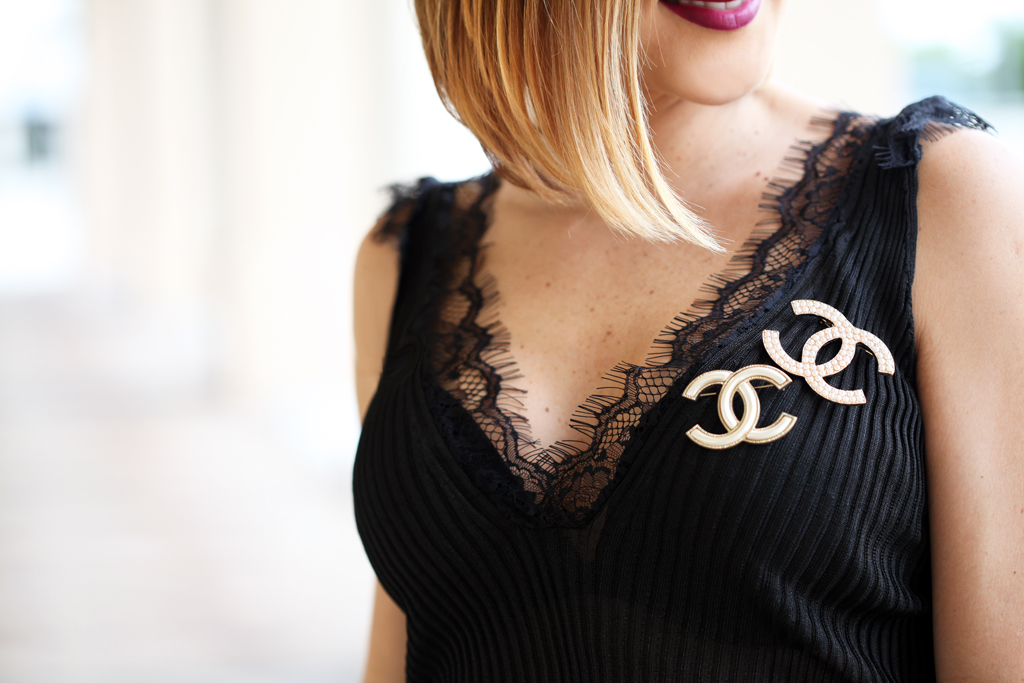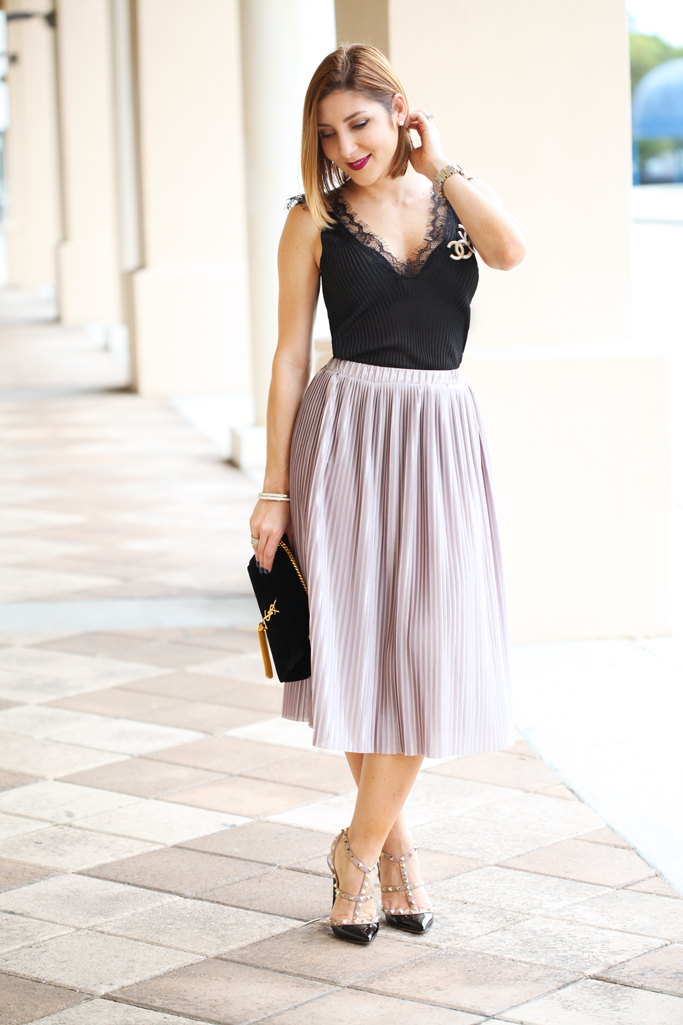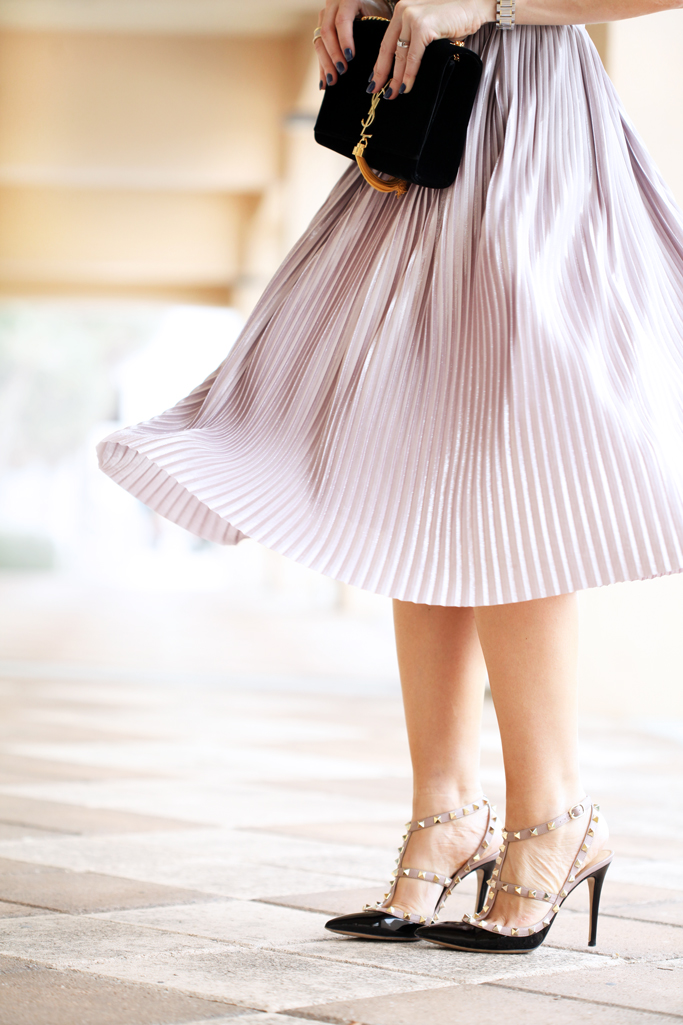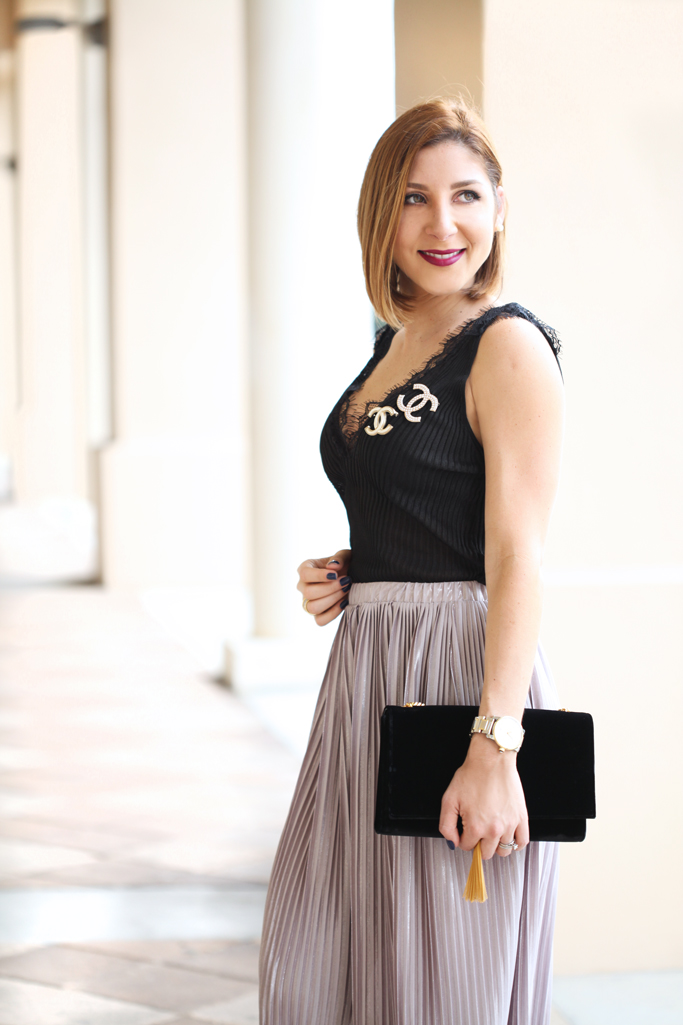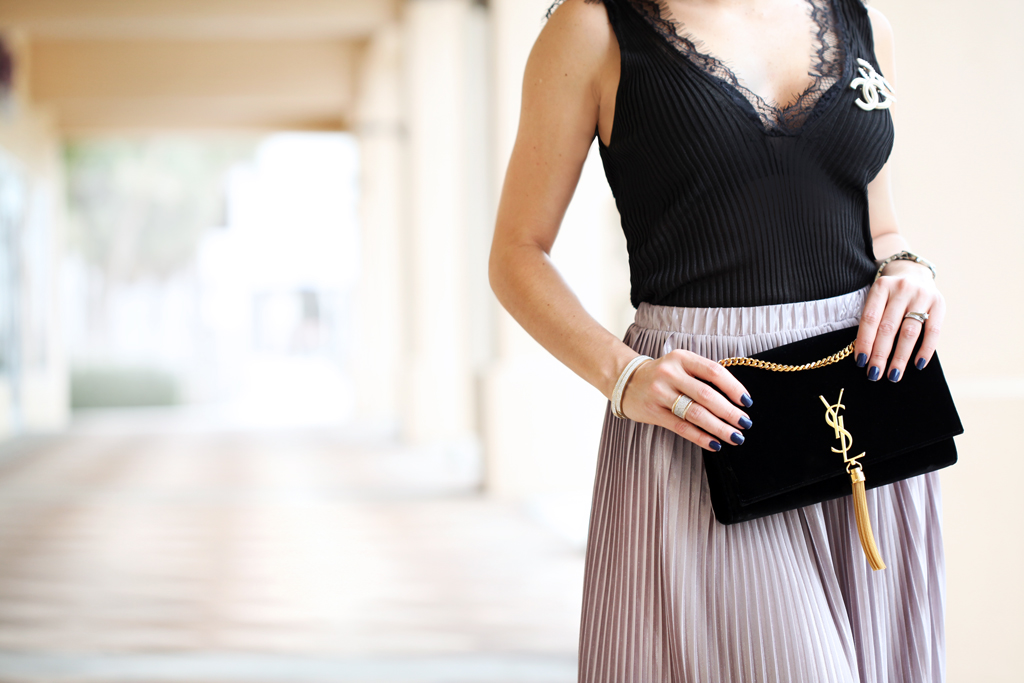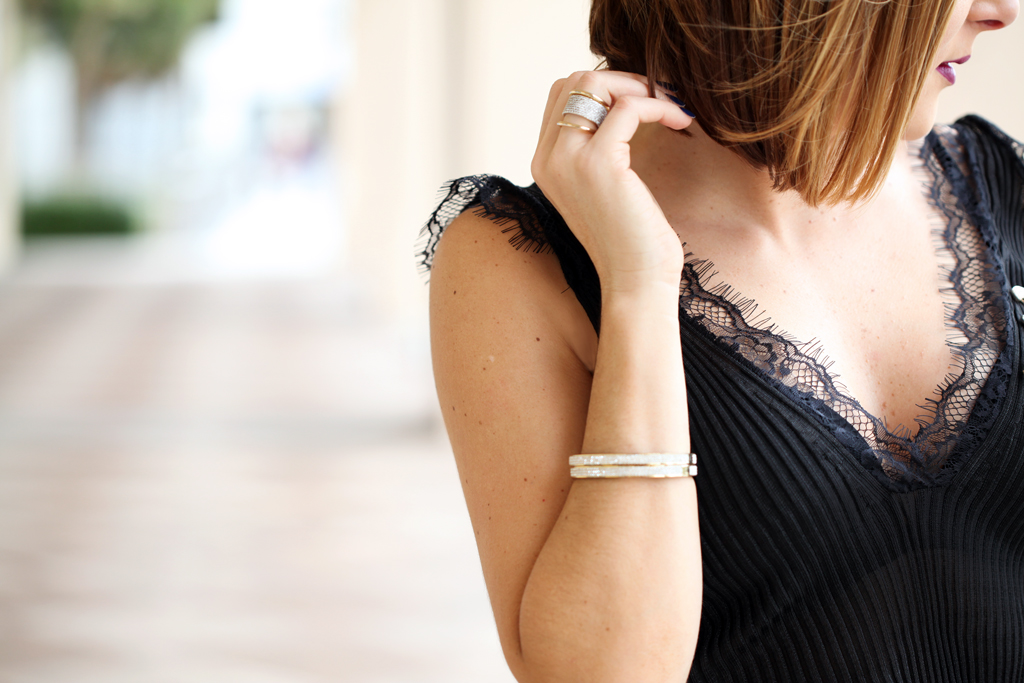 SKIRT: Zara (similar here, here and here)  ||  CAMI: Zara (similar here and here)   ||   BRACELETS:  Henri Bendel   ||   WATCH: MontBlanc (affordable version here)  ||  RING: Henri Bendel   ||   HANDBAG:  YSL (similar here, affordable option here)   ||  PIN: Chanel (similar option here and here,)   ||   HEELS: Valentino (affordable option here, here and here)   ||    NAIL POLISH: OPI '2 Icons'    ||   LIPSTICK: MAC 'D for Danger'
Happy Friday loves!
Are you all ready for Thanksgiving? What are your plans? I am heading to Minneapolis to meet the hubby. He's been training there (work-related) for a few weeks now so I decided to visit him and spend a few days for the holidays. I hear it will be very cold thus I will be packing lots of layers and taking lots of pictures to document it.
Now back to the second look I've put together for the Thanksgiving festivities. In the first outfit (here) I showed you how to look comfortable and rock the tuxedo-inspired trend, so today, it's all about metallics and lace pieces. Let me begin with this gorgeous blush pleated skirt, which I have been saving for the perfect occasion. Its light weight, extremely flattering, has the perfect amount of shimmer and flows beautifully as you walk. Do you recognize this lace tank? It's the same one I wore for the first thanksgiving look I mentioned above. This is another staple piece to have in your closet, since it is simple yet classy and will go with almost anything you pair it with. To finish the look, I absolutely couldn't pass up adding a bit of glam to the ensemble, so I opted for my Chanel pins; because two is always better than one.
Hope you have a great weekend!

FALDA PLISADA + BLUSA DE ENCAJE
¡Feliz viernes mis amores!
¿Están listos para el Día de Acción de Gracias? ¿Cuáles son sus planes? Yo estaré en Minneapolis ya que mi esposo ha estado entrenando allí (por razones de trabajo) hace unas semanas, así que decidí visitarlo y pasar unos días con él para la fecha festiva. He oído que el clima para esa fecha estará cerca de los 30°F, cual indica que tendré que empacar muchas bufandas y guantes.
Bueno, continuemos con este segundo look para las festividades del día de Acción de Gracias. En el primer look (aquí) les mostré cómo sentirse cómoda y vestir un outfit inspirado en la tendencia del esmoquin, y el de hoy, se trata de colores metálicos y piezas de encaje. Permítanme a comenzar con esta hermosa falda plisada, que he estado guardando para la ocasión perfecta. Es ligera, su estilo es extremadamente halagador, tiene la cantidad perfecta de brillo y fluye maravillosamente cuando caminas. ¿Reconocen esta blusa de encaje? Es la misma que usé para el primer look que mencioné anteriormente. Éste es otra pieza imprescindible de tener en su armario, puesto que es simple pero elegante y se puede combinar muy fácilmente. Para terminar el look, no podía dejar de añadir un poco de glamour, así que opté por mis broches de Chanel; porque dos es siempre mejor que uno.
¡Que tengan un bello fin de semana!