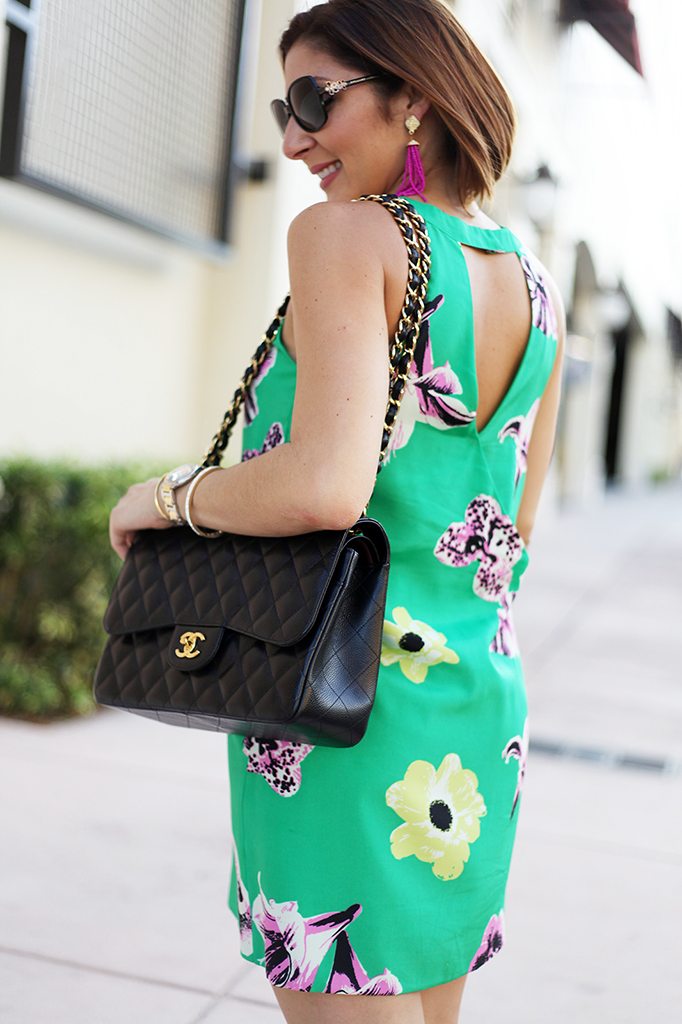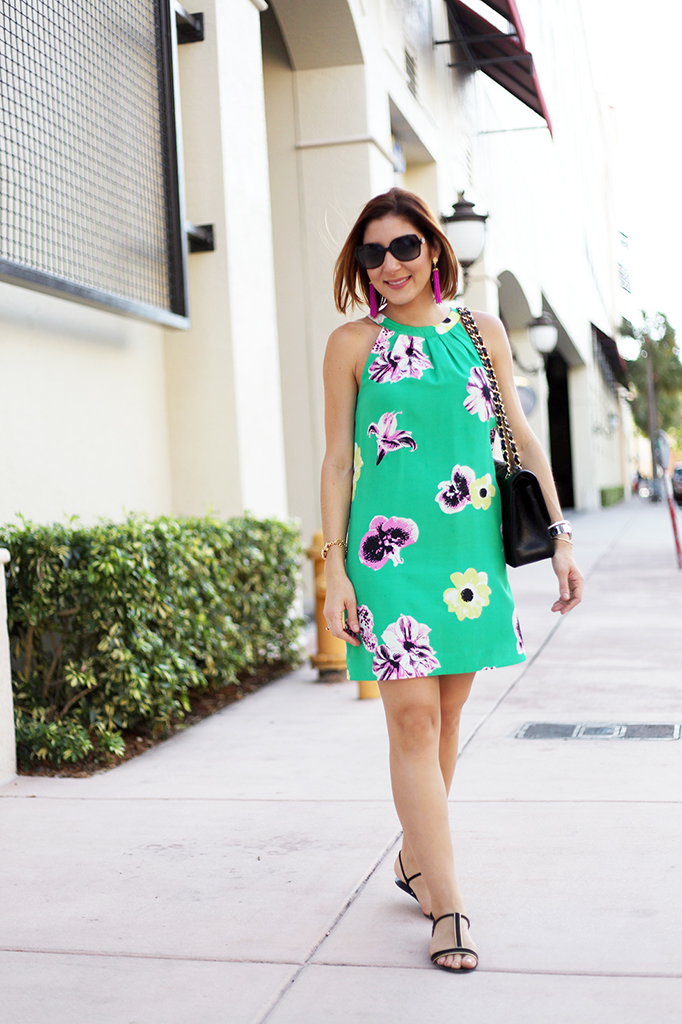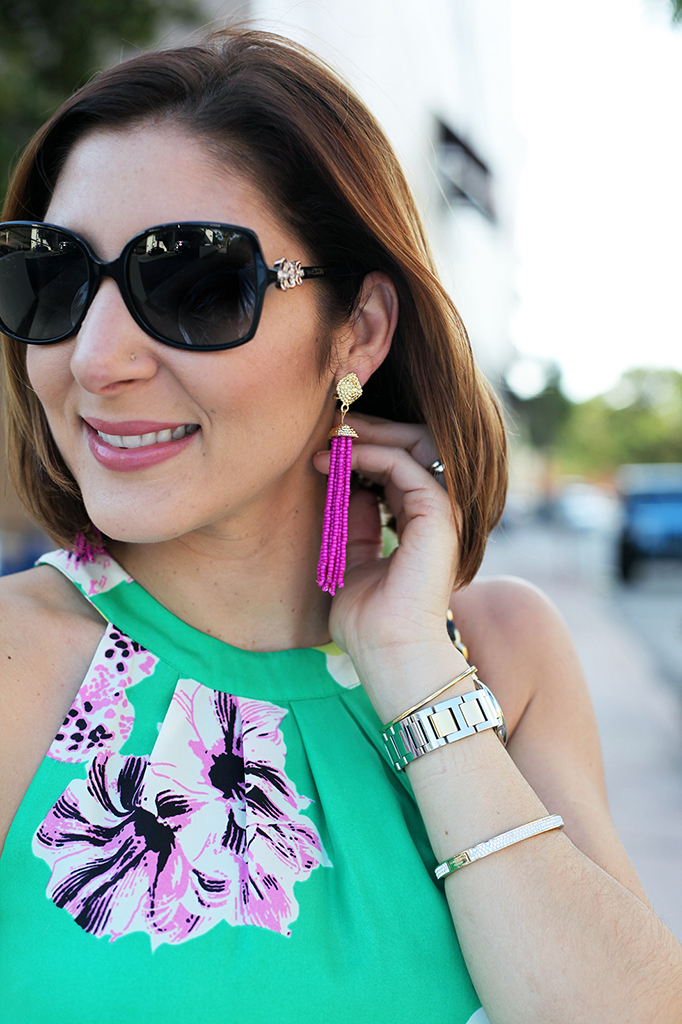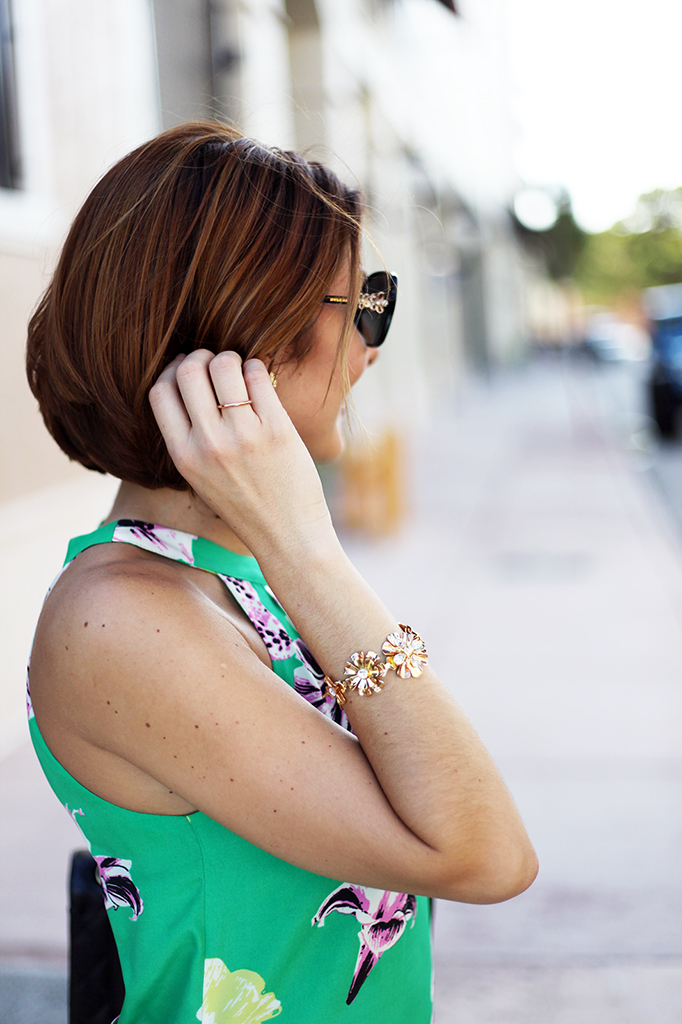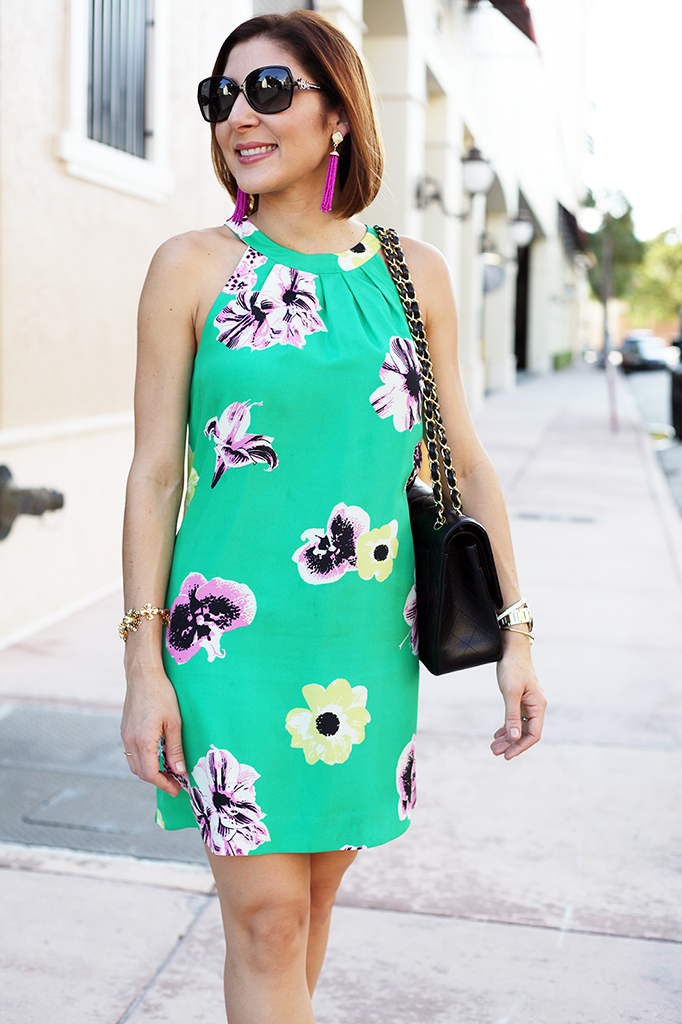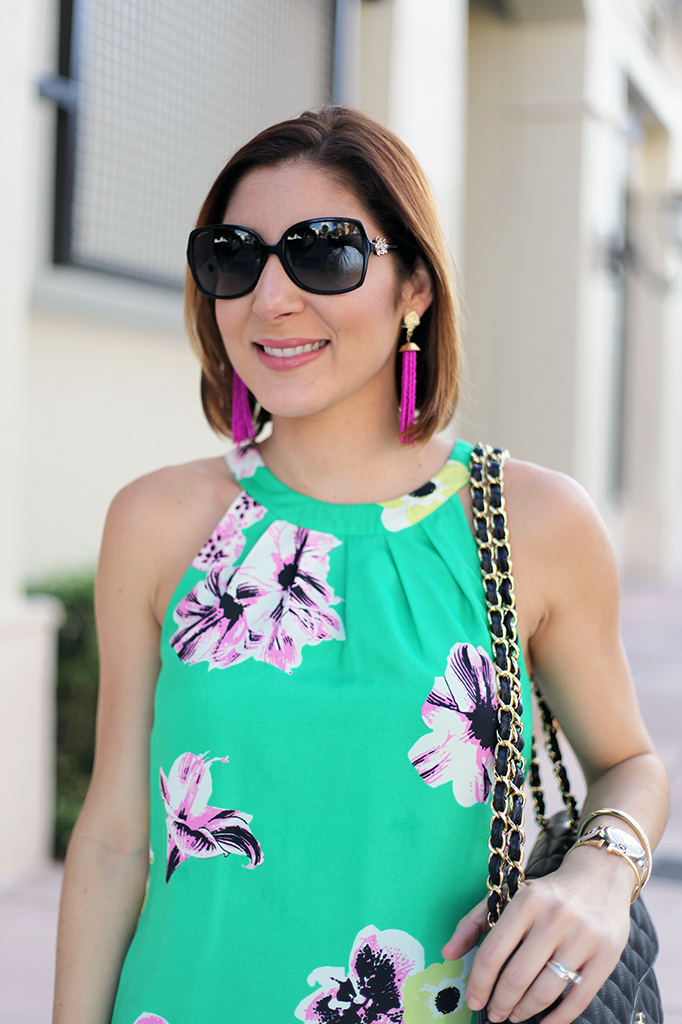 << DRESS: J.Crew (similar)   | SANDALS: Zara (similar)   | SUNGLASSES: Bvlgari   | WATCH: Cartier   | BRACELET: Henri Bendel (#1 & #2 similar), Tiffany & Co.   |   HANDBAG: Chanel Classic LIPSTICK: Urban Decay – Naked    |   NAIL POLISH: Sally Hansen – Bare it all >>
If you follow me on Instagram, Facebook or Twitter you must have noticed that I attended the South Beach Seafood Festival this past weekend (thanks South Florida Bloggers for the #PressPass). Oh and did I enjoy it; the seafood, music, drinks, atmosphere and weather were just amazing. During the 4-day seafood stravaganza, different events take place. I had the pleasure to attend #ChefShowDown, where local chefs competed head-to-head for our vote. We tasted shrimp tacos to lobster stew, from surf & tuff to shrimp 'el eiablo', grilled octopus to tuna tartar; it was truly an incredible culinary experience. Since this annual festival takes place on the sand, in South Beach's 9th street, I opted for this charming-far-from-fall-look dress and comfy sandals. The choice was perfect! Not only because I was able to hop between tents effortlessly but I felt pretty and very comfortable.

FLORECE LA GASTRONOMÍA: VESTIDO FLOREADO + SANDALIAS CÓMODAS
Si me sigue en Instagram, Facebook o Twitter debe haber visto que este fin de semana pasado asistí al South Beach Seafood Festival (gracias South Florida Bloggers por los #PasesDePrensa) ¡Y como lo disfruté! El marisco, la música, las bebidas, el ambiente y el clima fue increíble. Diferentes actividades se desarrollaron durante el espectáculo de 4 días, y yo, tuve el placer de asistir el #ChefShowDown, donde varios chefs locales compitieron cara a cara por nuestro voto. Saboreé de todo un poco, de tacos de camarón a sopa de langosta, de pulpo a la parrilla a tartar de atún; fue realmente una experiencia culinaria extraordinaria. Como este festival anual tiene lugar en la arena, en la novena calle de South Beach, opté por este vestido encantador, aunque muy lejos de lo usual para otoño, y sandalias cómodas ¡Mi selección fue perfecta! No sólo porque tuve la oportunidad de recorrer las carpas en el festival sin esfuerzo, pero me sentí guapa y muy cómoda.